Here's the Story of a Classic Beach Wedding in Muscat
This classic beach wedding in Muscat of Palak & Aditya was an epic one. Read on to know the deets of their full-on Bollywood story here.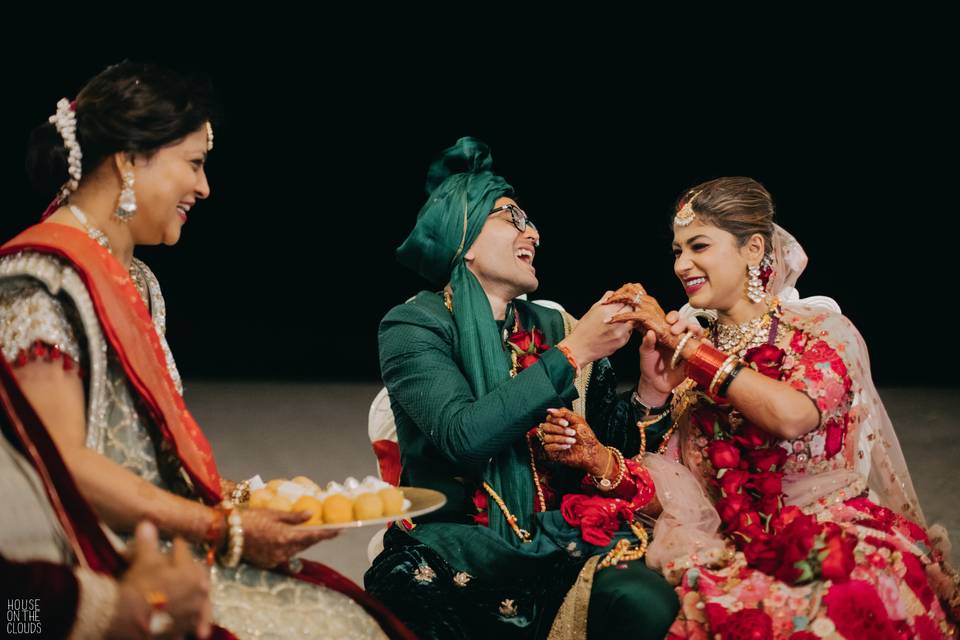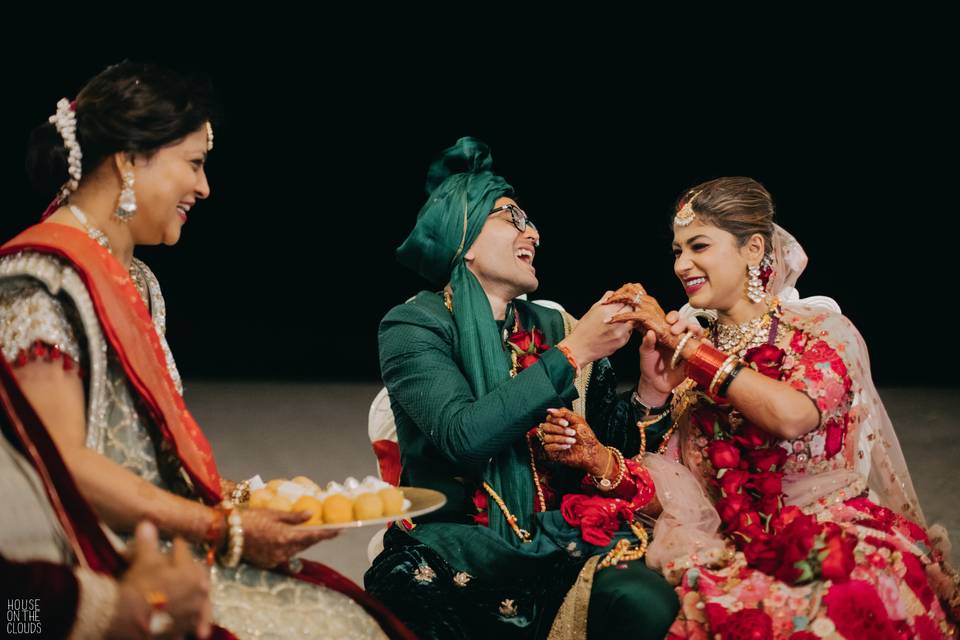 Image Courtesy: House On The Clouds
Every time you recall the beginning of your love story, it is always a heartwarming moment. One such heartwarming story is that of Palak and Aditya Shah. Their story started way back in the school itself and if you are wondering how then hop on with us and read about the journey of the two love birds right up to their beach wedding in Muscat.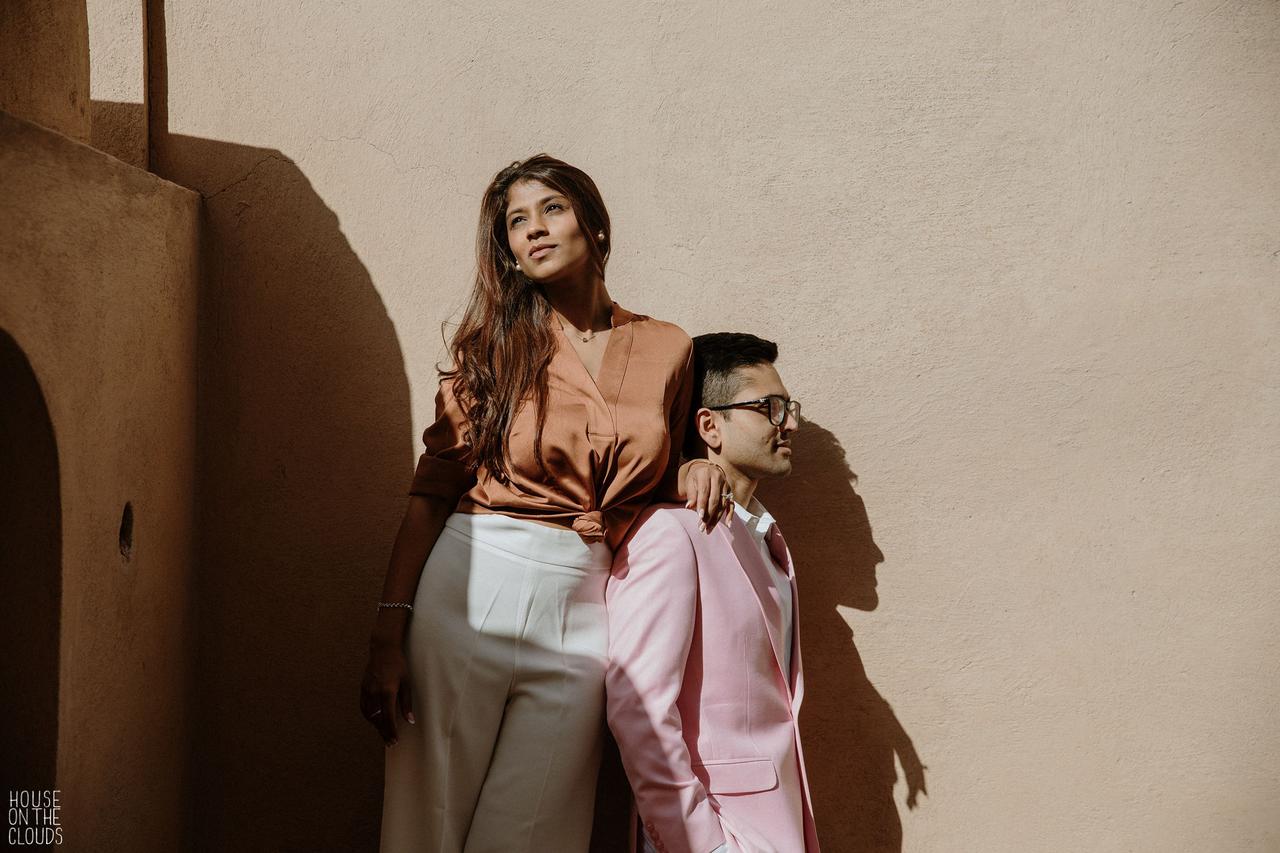 Meet Palak Shah who runs an e-commerce brand called Exhale Label and creates products with positive taglines, inspired by real stories and humans. On the other hand, Aditya Shah is an introvert who loves the ocean and makes buildings for a living.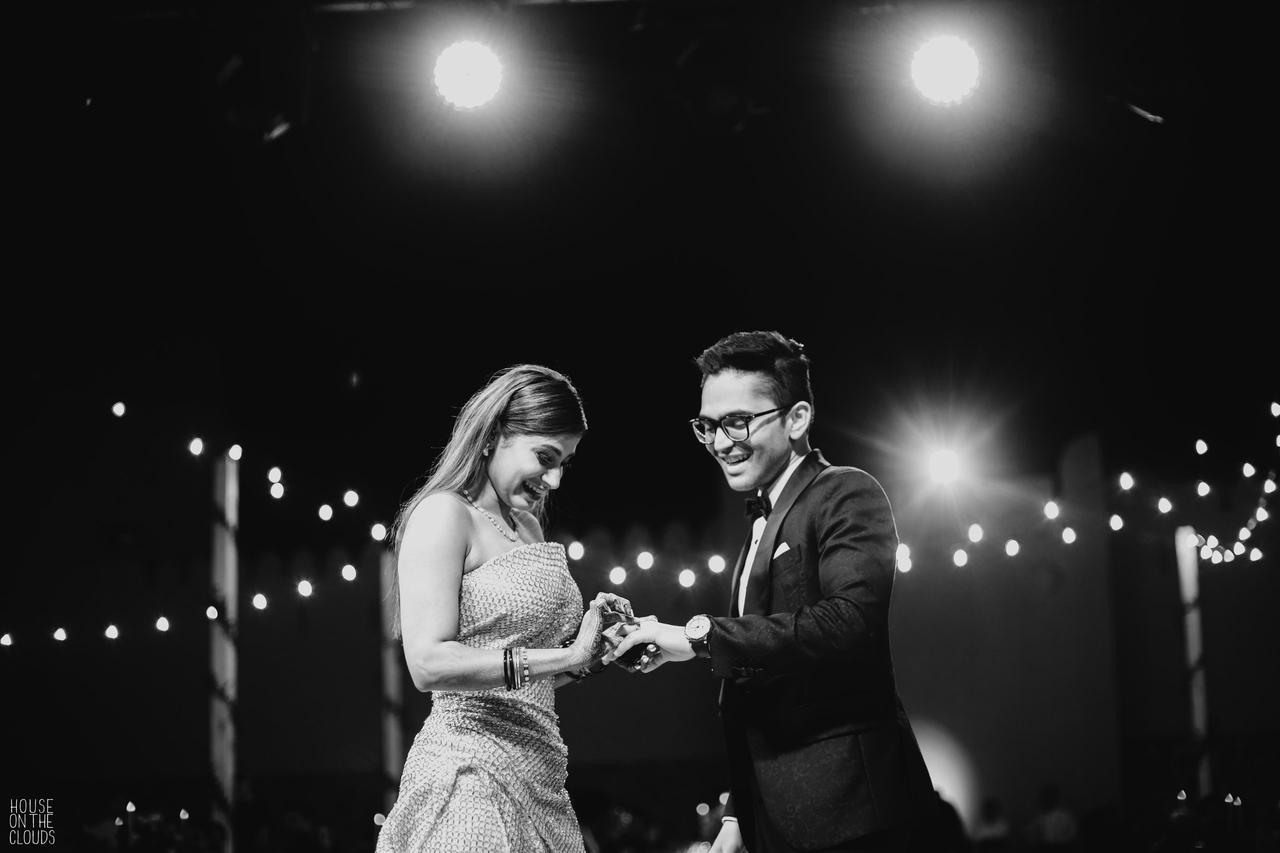 Palak and Aditya's wedding celebration was nothing less than a Bollywood Blockbuster movie with drama, fun, emotion and everything else. Knowing each other since school days; to best friends and finding love in this friendship. Unlike other weddings, this was avant-garde, chic and contemporary.
How They Met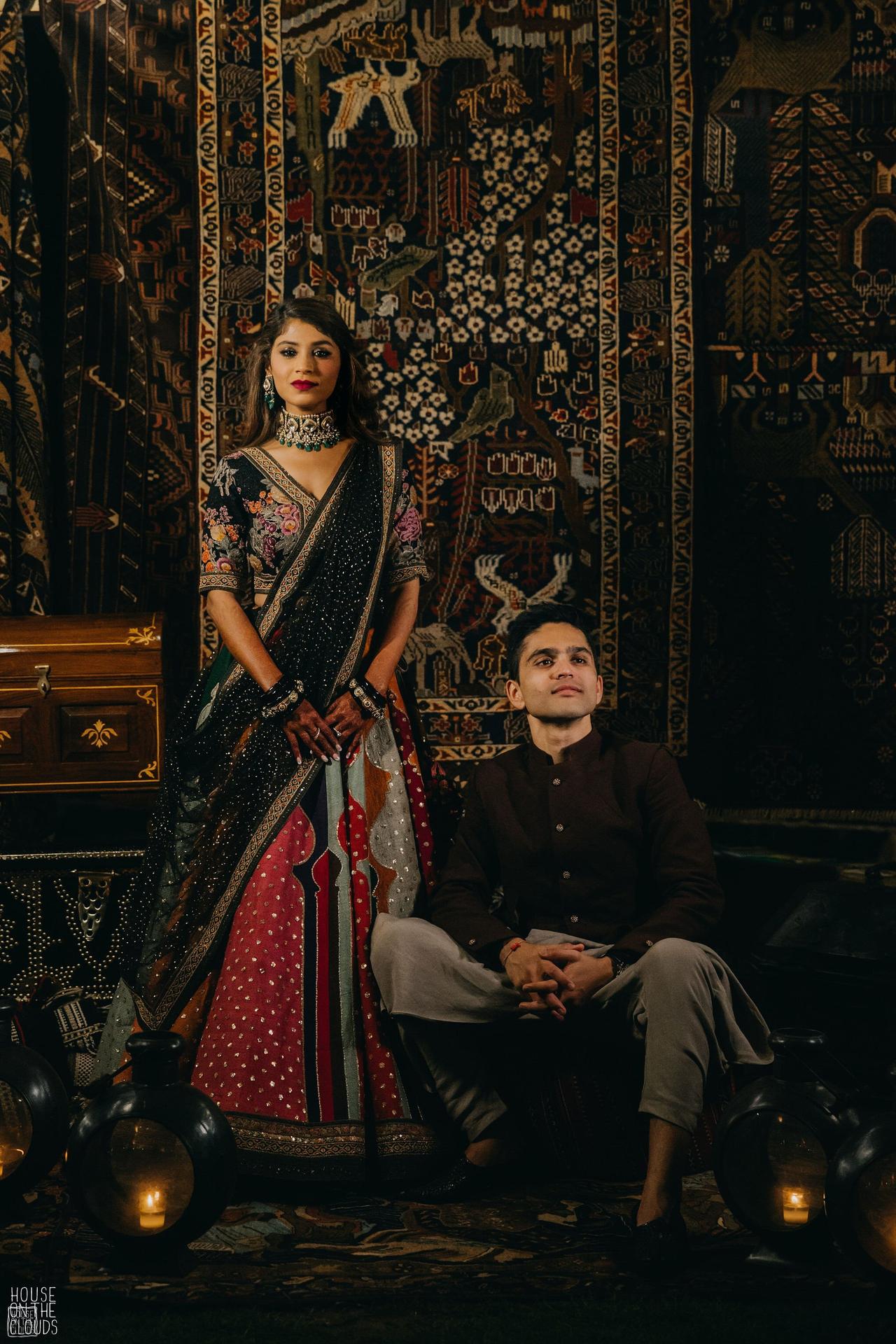 School friends, Aditya was Palak's brother's best friend and she hated him only to eventually start dating him after getting to know him in school. Did we anticipate that Bollywood turn of events? They were in a long-distance relationship for 8-9 years, Aditya was in America and Palak studied and worked at Masaba at the time then she moved to NY and he moved to LA! Two years after studying in NY Palak got a job in LA and they were finally together and then Palak moved back to start her company and Aditya came back to India after 3 years. So after 10 years of dating each other, they finally got married!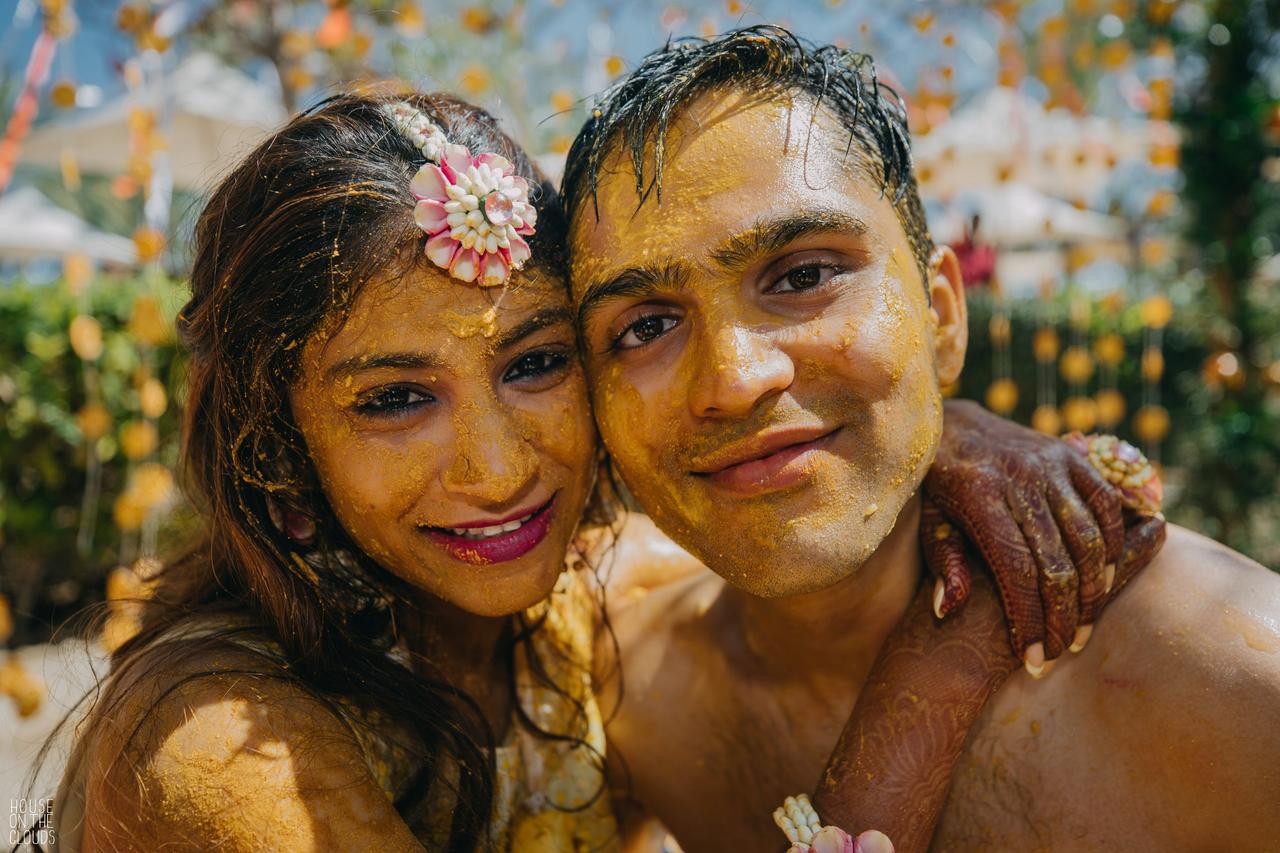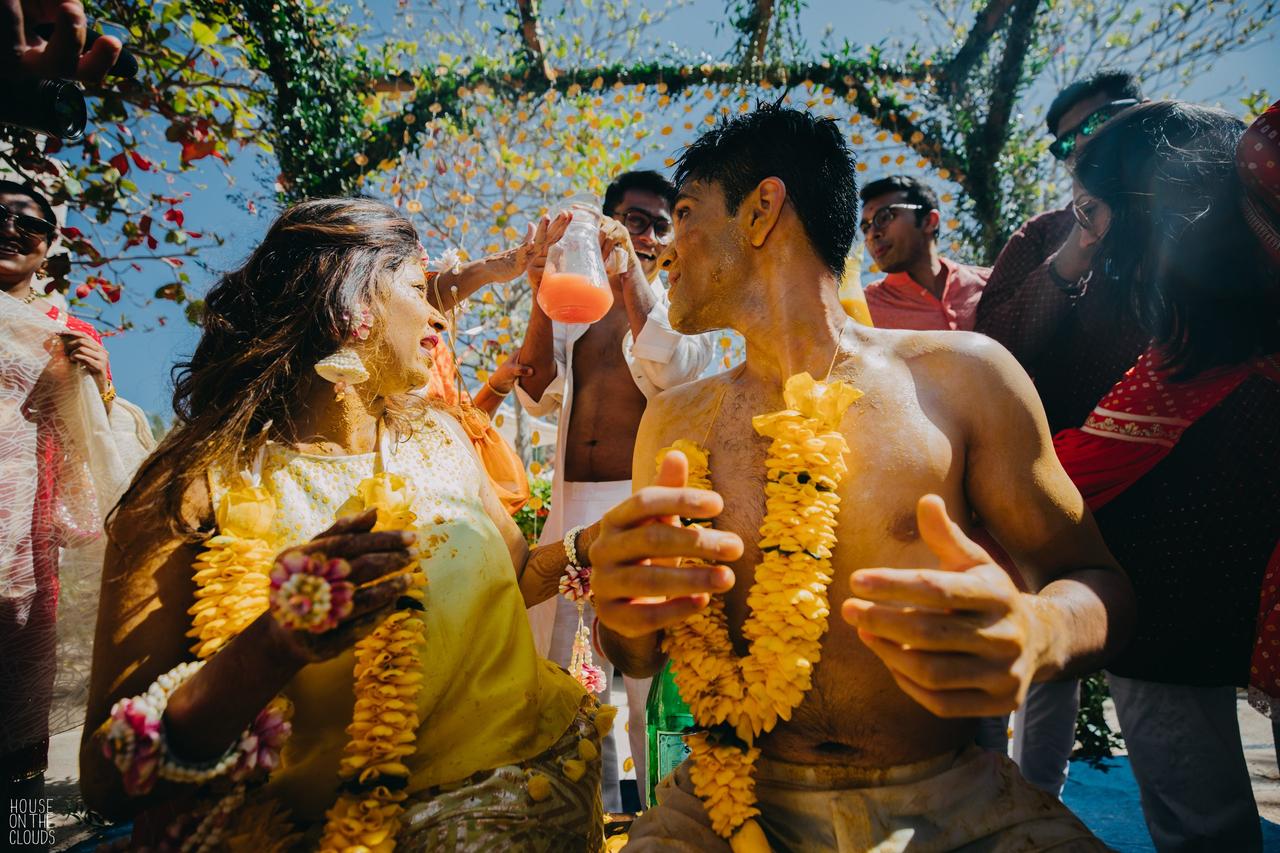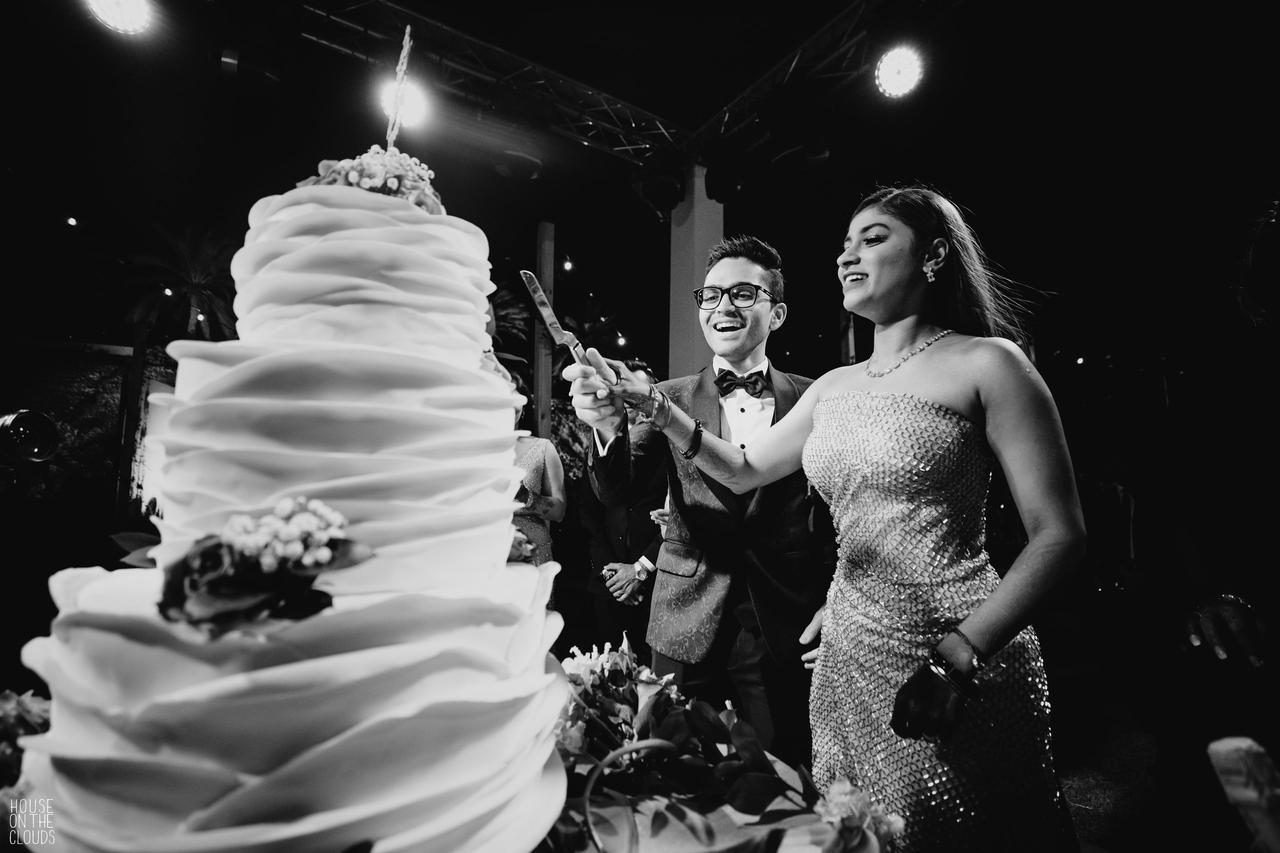 In Palak's own words, "We were together in the same class in senior KG. when we were maybe 5? But didn't know each other all through school. He was my brother's best friend who I didn't pay any attention to. In the 10th grade just after our finals, my brother called us for a sleepover and then had a fight with me and left. So Adi and I awkwardly had a conversation till the sun rose and became friends. For two years we were friends in high school and everybody, including me, knew he liked me. Just when he left for America for further studies I asked him out and he said YES! We were in a long-distance relationship for the next 8 years! It was an absolute roller coaster. Countless breakups and patch-ups but we never doubted each other for a second. 10 years later he proposed!"
She adds, "He moved to LA for further studies and I moved to NY for my further studies so we were finally in the same country but still 6 hours away by flight! We kept meeting for special weekends and travelled all of America together! Destiny played out and I got my job in LA and we finally got to be in the same city for the last year! 8 years later the first month when I moved to LA and we stayed together, I think somewhere we both instantly knew in a month that this was a forever kind of a relationship."
Their Perfect Wedding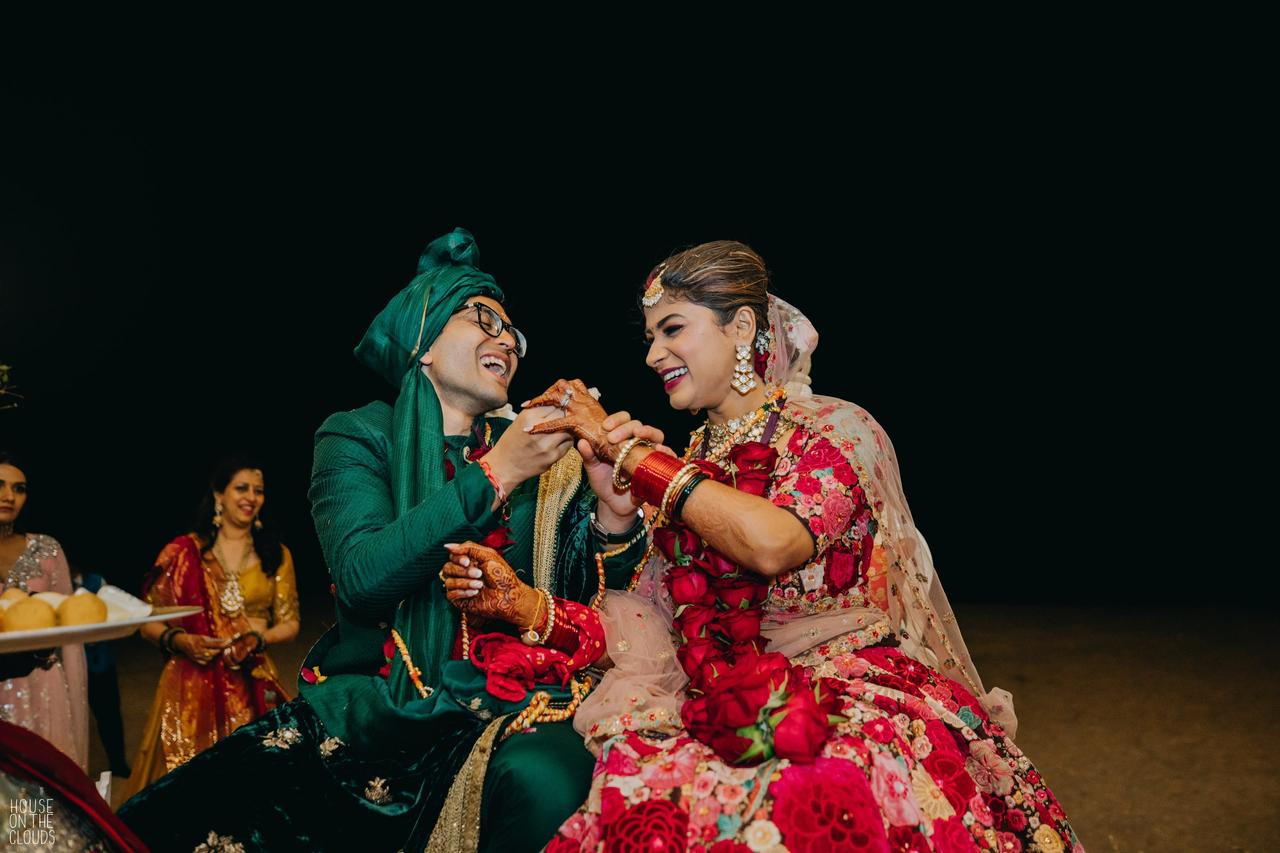 Their LOVE for scuba diving and the ocean was the very reason they picked Oman for their wedding! They rarely ever have a difference of opinion, basically like two peas in a pod. Palak adds to that saying, "Yes! We both love the island life and the sound of the ocean! We knew we wanted a destination wedding at a beautiful spot where the water would touch our feet and to our luck, his dad suggested a place none of us had ever been to! I Googled it and that was it, the land where you have pristine blue waters and bleached mountains right next to it!"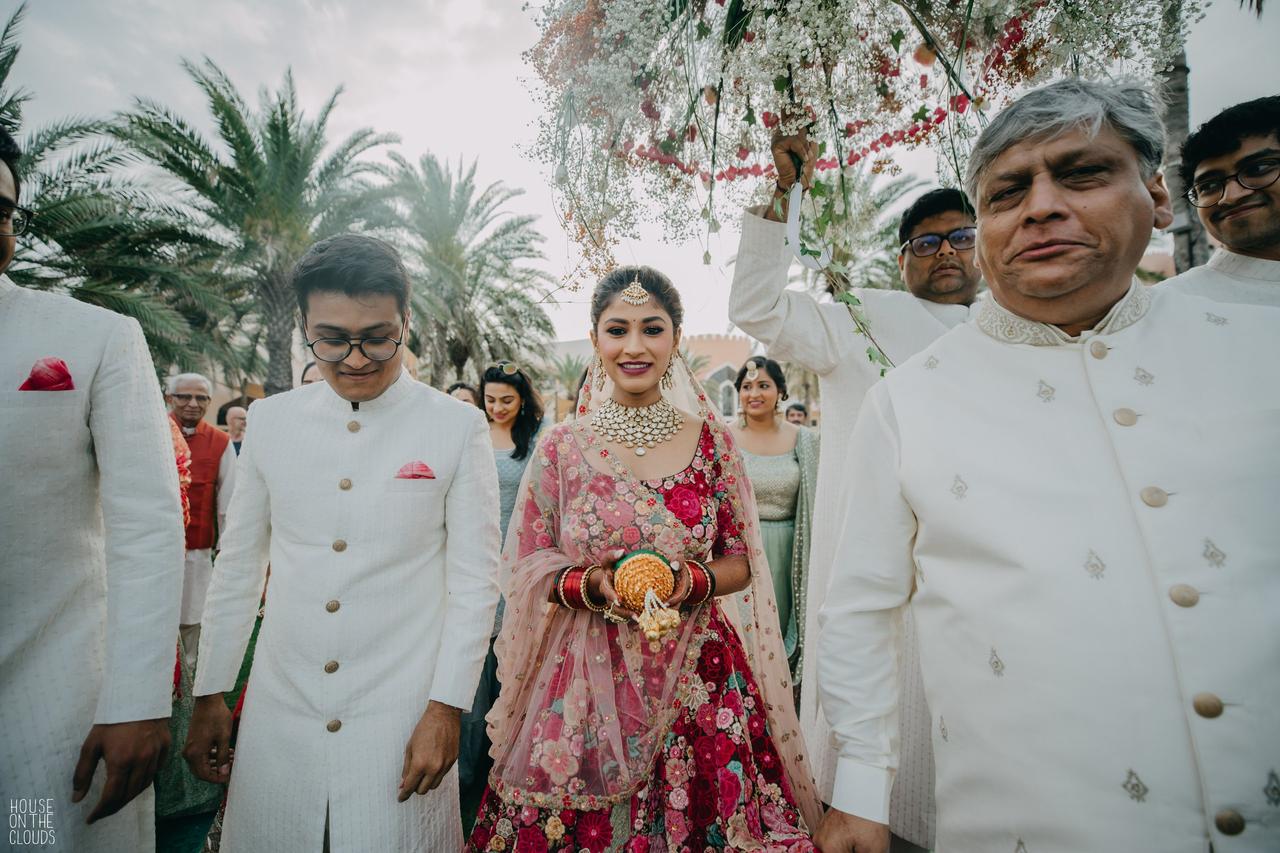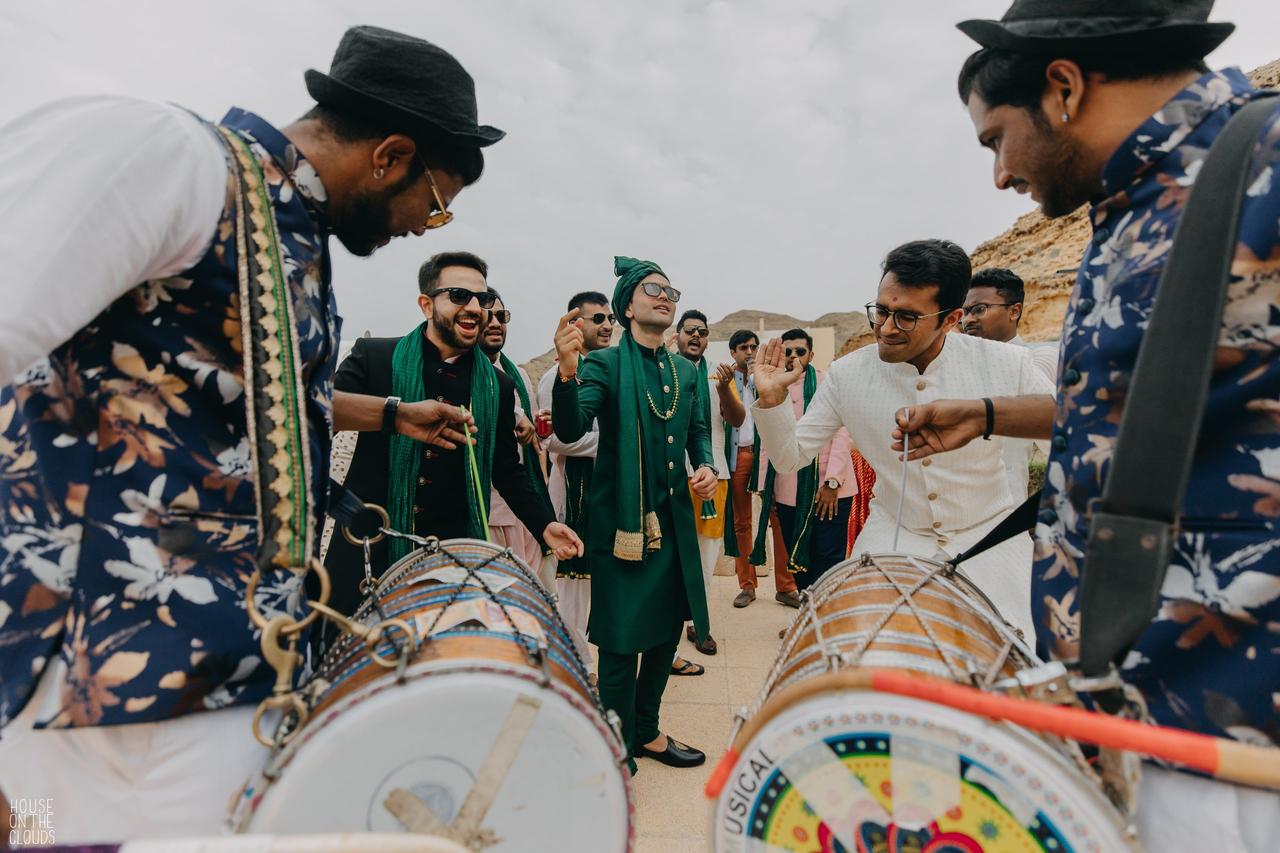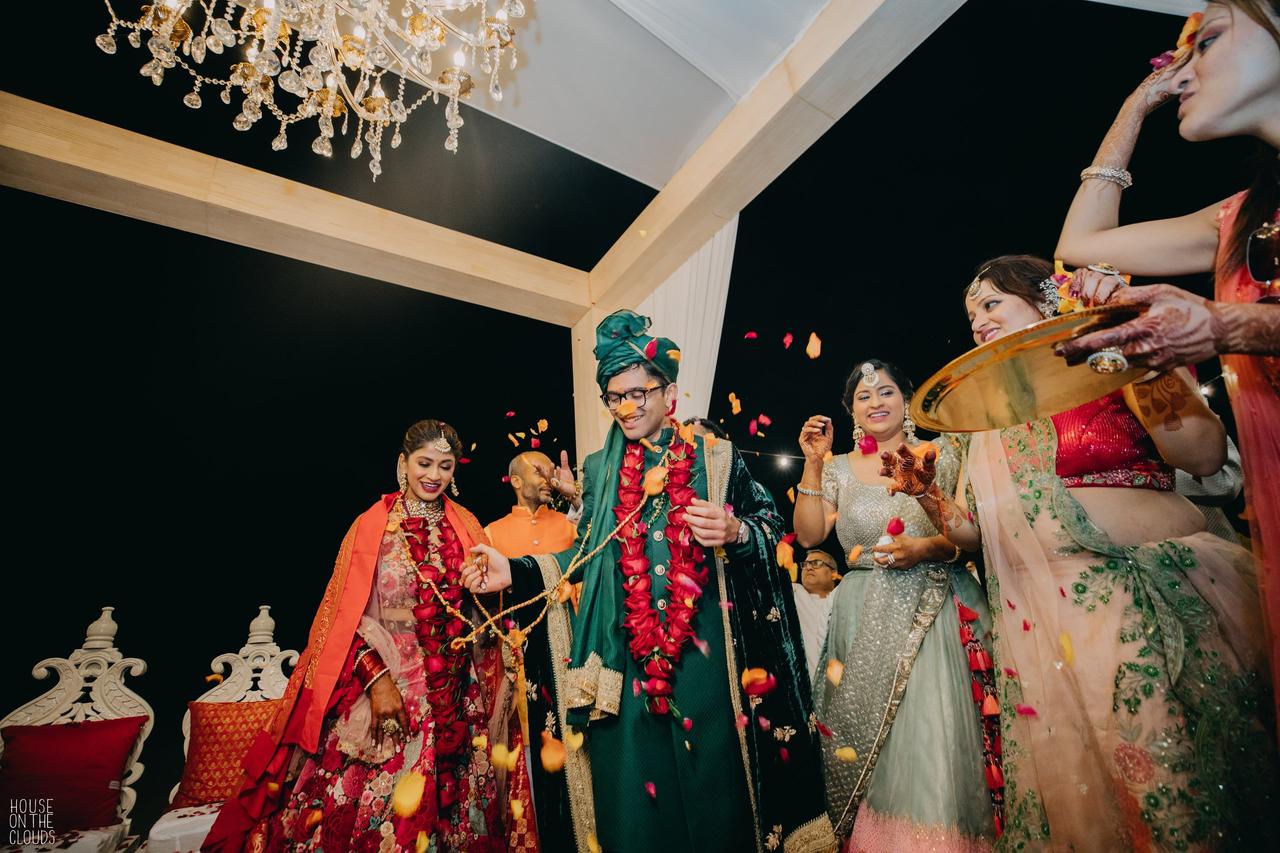 Telling us more about the wedding planning and theme, Palak says, "I come from a design background so I was very sure that each event had to be a memorable one and have very different vibes from each other. No two venues could be repeated but to our bad luck, a month before the wedding my mandap location was destroyed by a cyclone. The mehndi had to be a night one, inspired by the land and culture we were in! So we had a magical Sufi night with no typical pink and orange colours. The beach party was inspired by a bar in Greece called Principote, so a very raw vibe. The sangeet had a stage that I could only dream of thanks to Devika! The wedding was just supposed to be minimal and etched with our photo journey of 10 years! I had decided I wanted no platform, everyone had to be in the sand! The sit-down dinner was again another beautiful venue surrounded by the mountains and the theme was purely romantic. So very vintage vibes with my dream bar filled with flowers!"
Memories from the D-day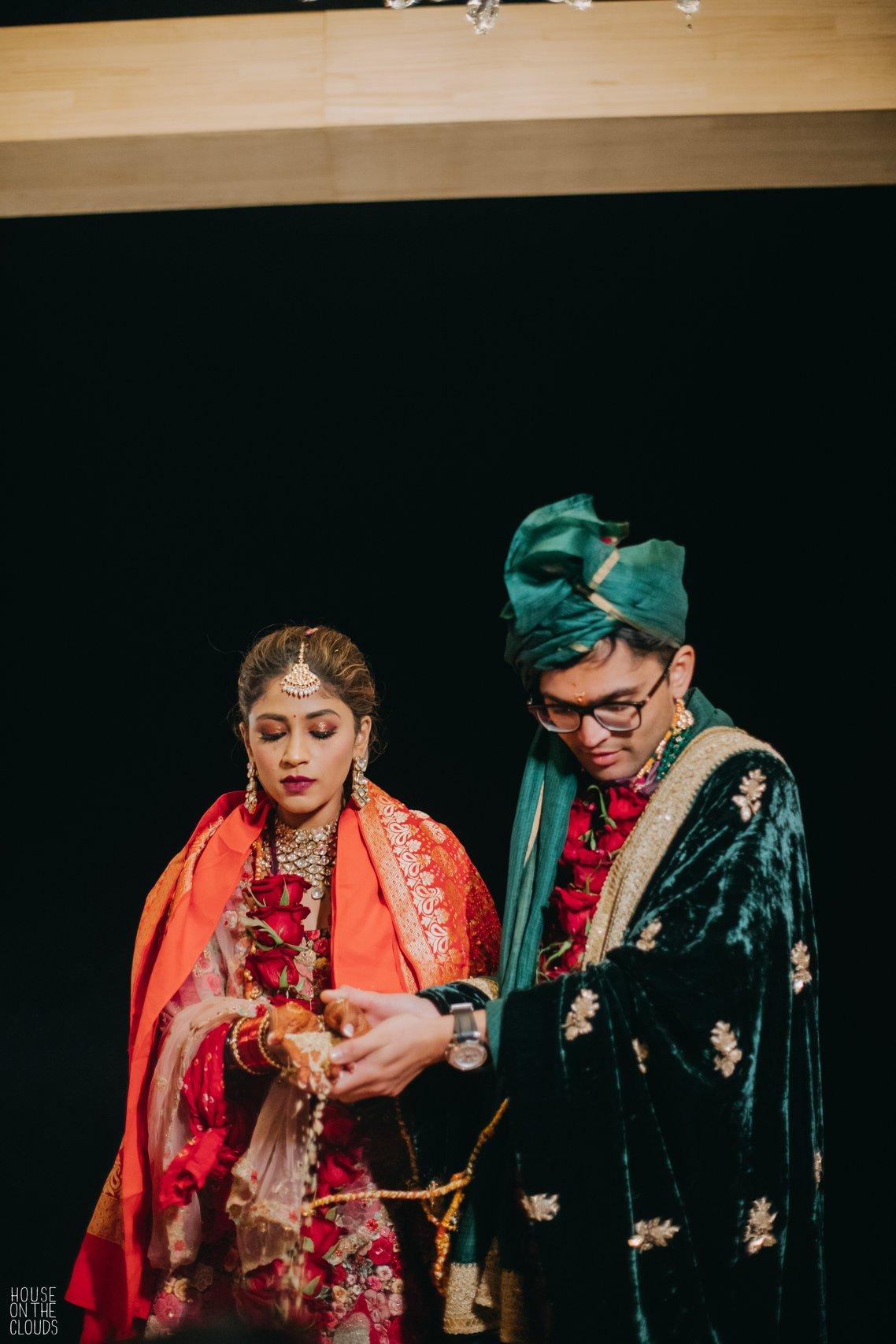 Every wedding is dotted with unforgettable moments and recalling her favourite and fun memories from the wedding celebrations in Muscat, Palak says "The wedding still feels like it was yesterday! For everyone that knows me well, knows that I've always wanted a fracture (for reasons unknown), little did I know that the first night of the 4 days affair would be when I get my first full-blown fracture! So I have really wanted a ball pit for my first after-party so I made sure we got one! We're all goofing around and having a ball while I'm jumping up and down and landed on a literal ball and broke my foot! (Story told by the DJs manager post the wedding, as none of us had any clue) Everyone was freaking out, my parents were stressed and I was laughing and crying at the same time because I love to dance so was wondering how would I dance...They rushed me to the hospital but then my fiancé started crying because he insisted on coming along with me at 3 am! So after a lot of persuasions asking him to go to sleep, we took him along."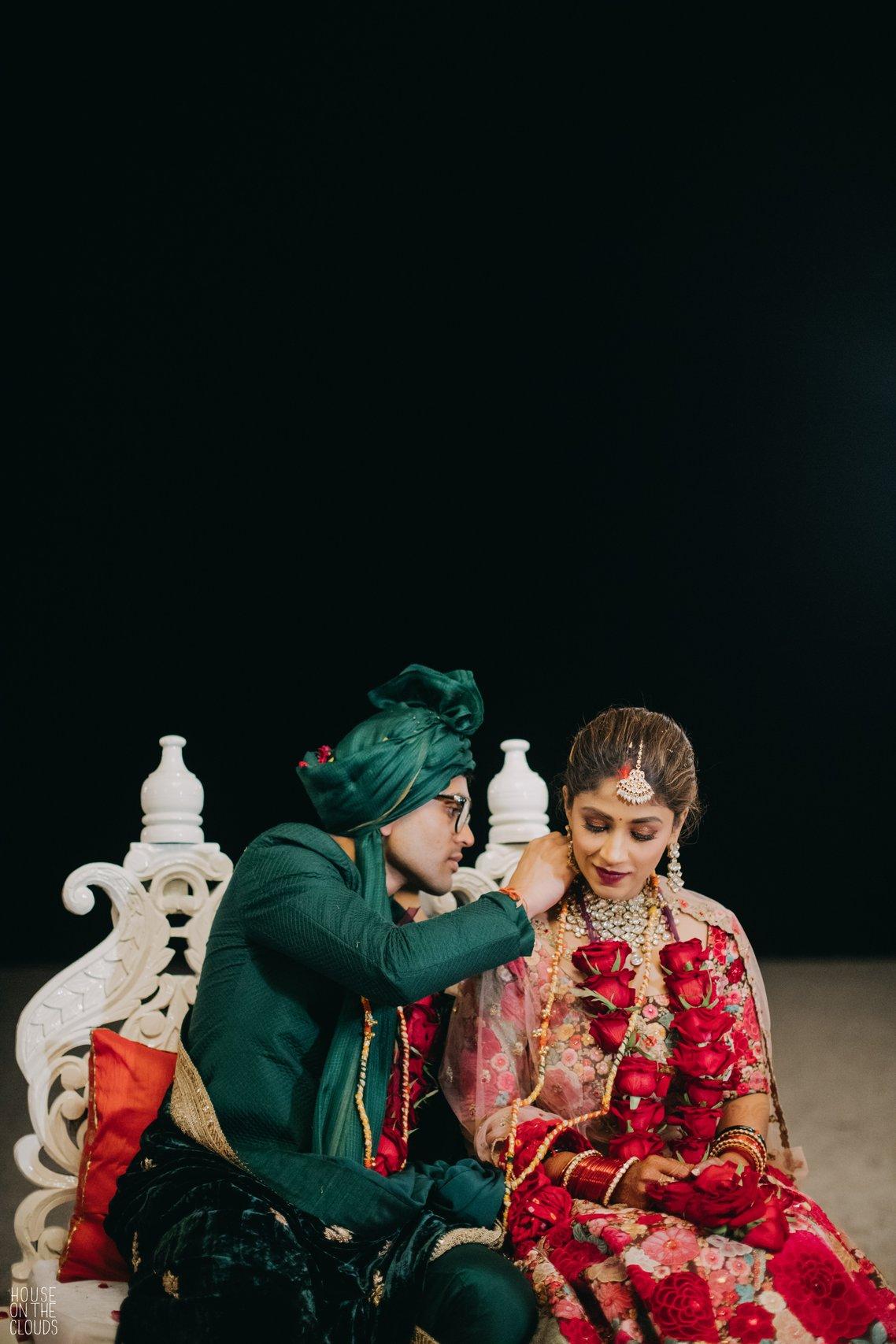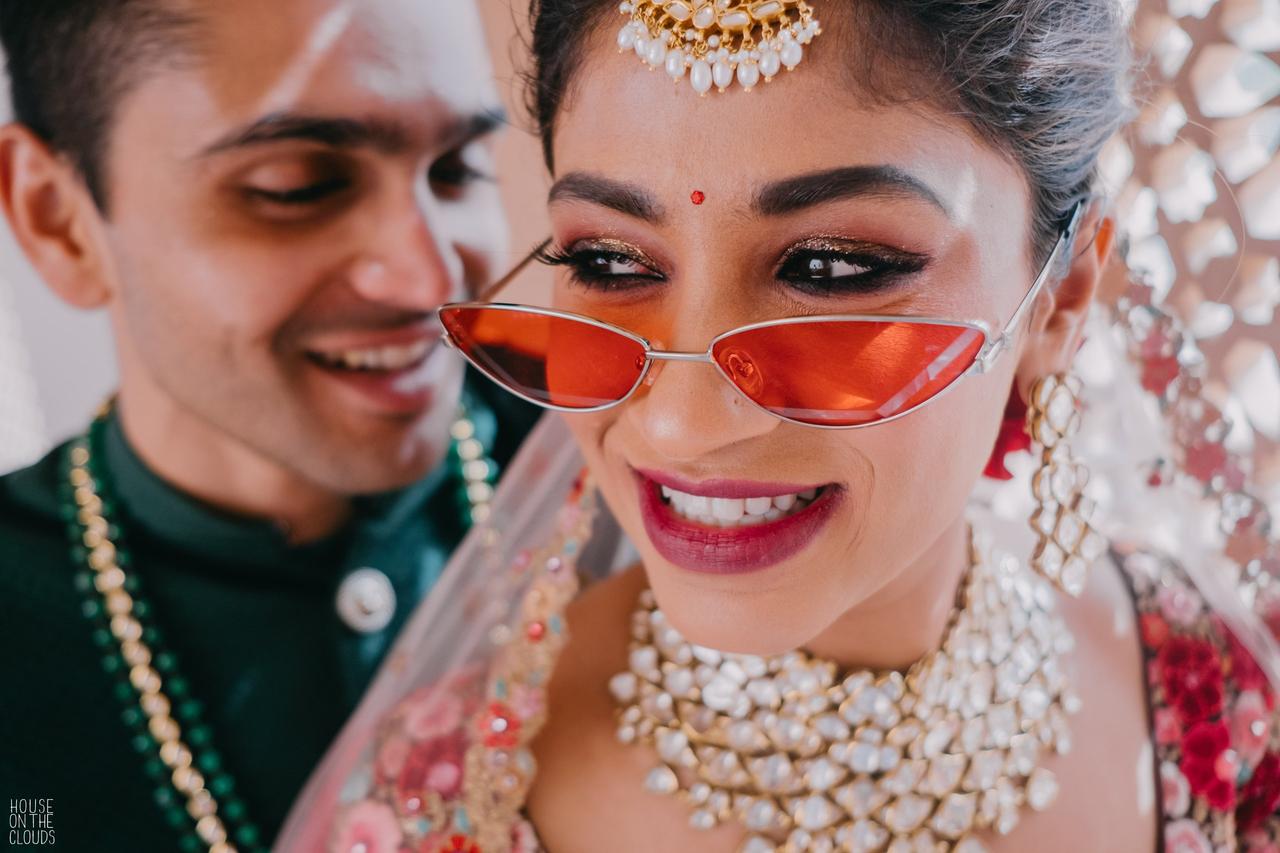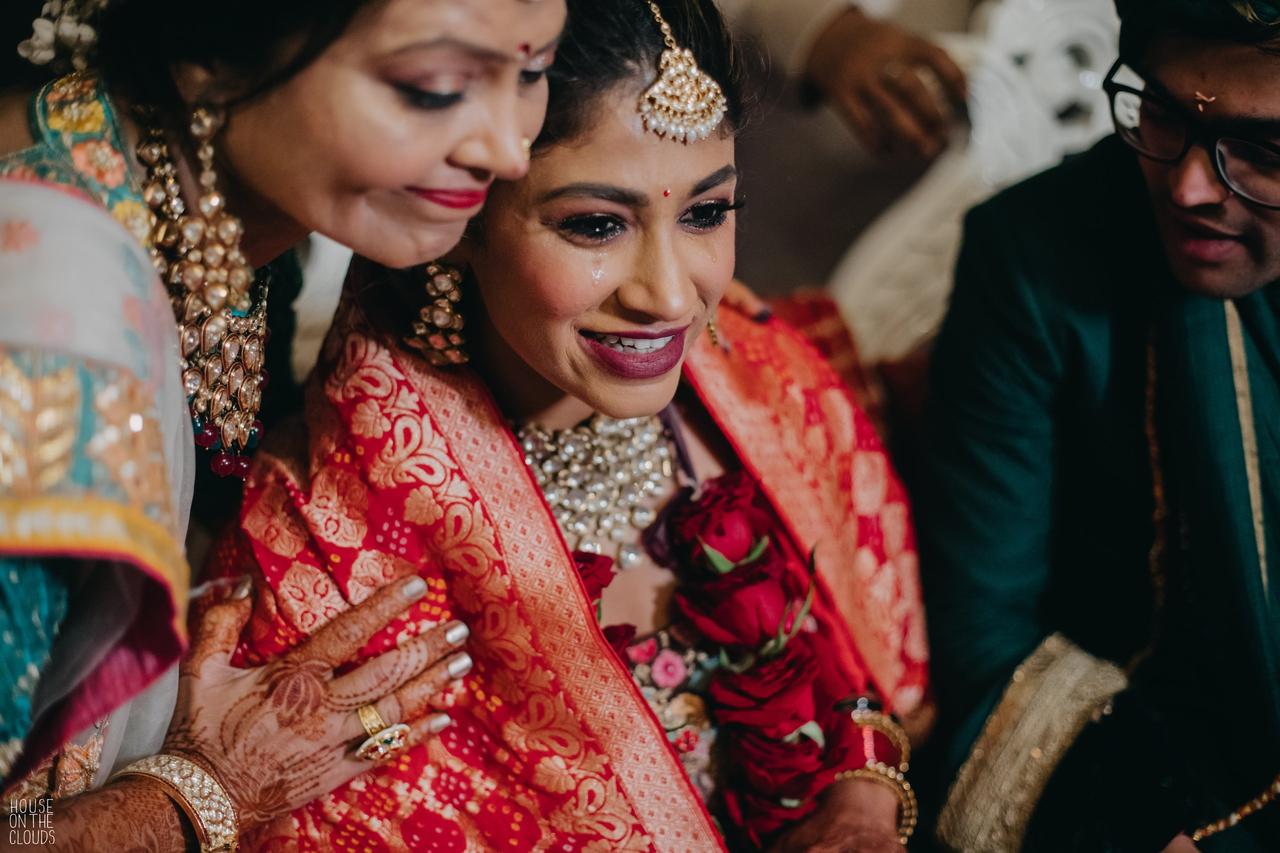 She continues with sparkling eyes, "HE passed out in the car and I was being looked at by a doctor who we were very sceptical about! My cousin who is a physiotherapist looked at my X-ray and lied to all of us saying it's just a hairline fracture (it actually was a major fracture which we got to know of after we came back) which strangely kept us not so scared. But there was no way I could walk so we got a brace which was the only way I could possibly walk. The wheelchair became my new bridesmaid all through the wedding. They gave me an IV drip which gave me the energy to a whole other level. I have danced with one leg throughout my sangeet till 6 am the same night. There was nothing that a little alcohol couldn't fix! If I could re-do my wedding again I'd still do it with a full-blown fracture! The best 4 days of my life! Hospital run, IV drip and a fractured bride! 👰🏽"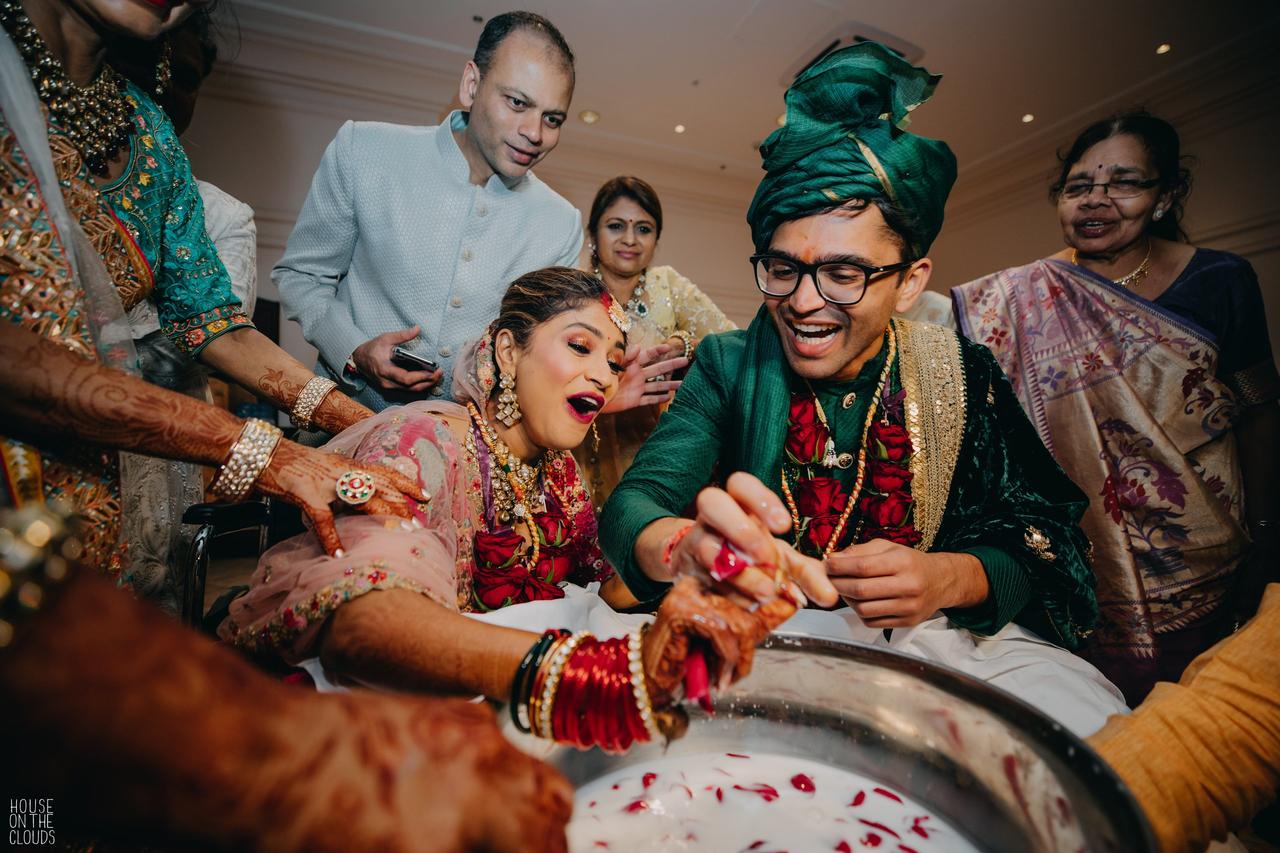 That is not the end to her out of the ordinary wedding because? Here is what Palak says, "Another funny story – My father who is a teetotaller, drank a whole shot of alcohol thinking it was pineapple juice for my beach entry! Being so energetic he also had a fall and twisted his uncle."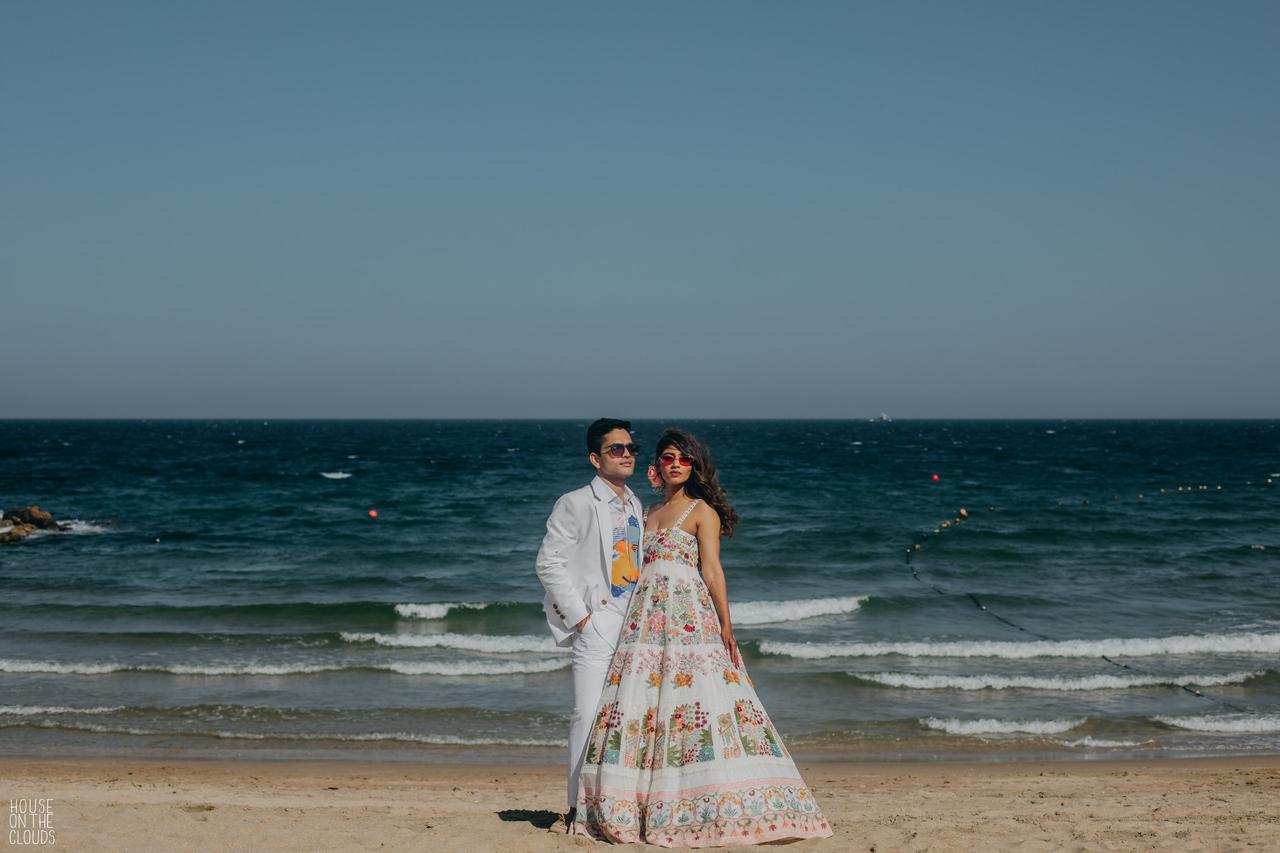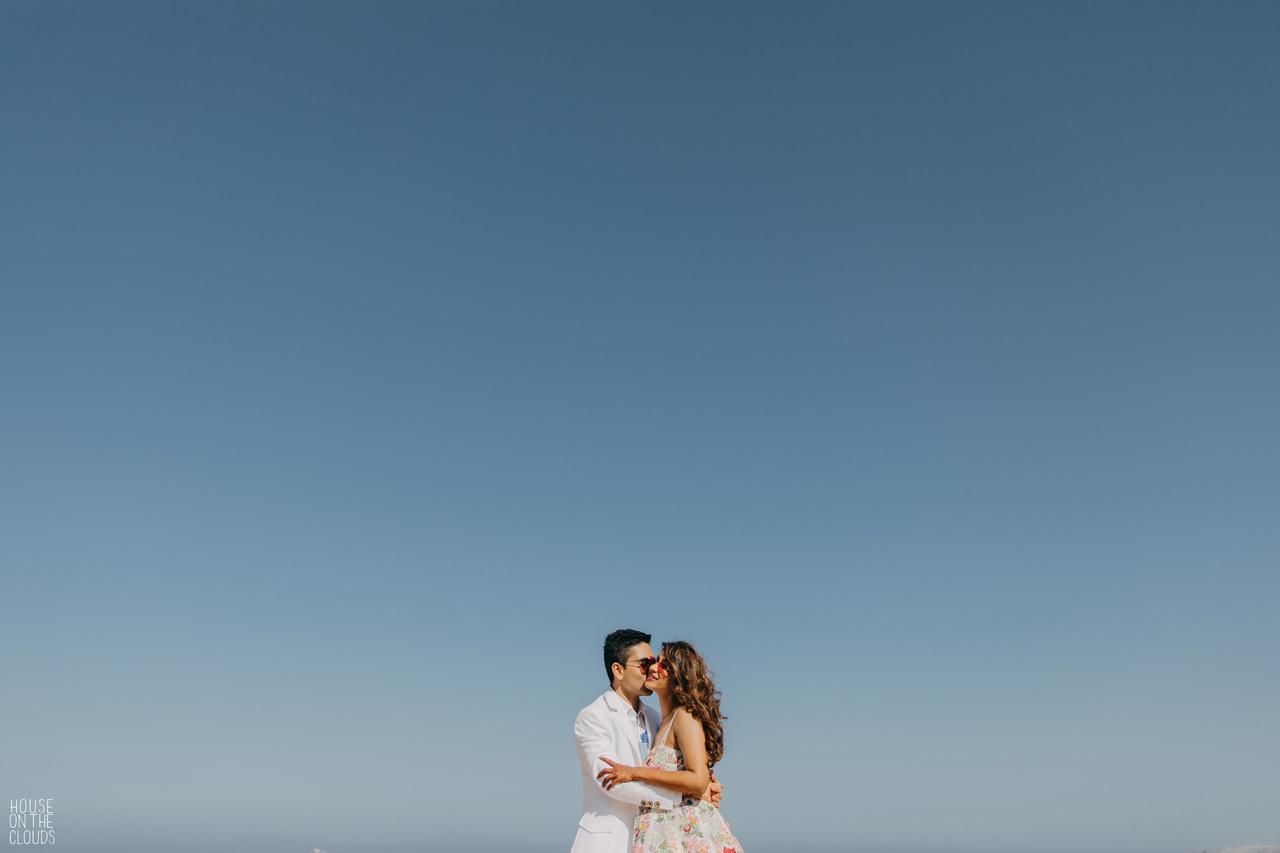 If you are planning a destination wedding by the beach, get in touch with the best wedding planners in town to put together a flawless and unforgettable wedding of your own.
The Dream Team
Planner: Momente Wedding Planners
Décor: Devika Narain
Photographer: House On The Clouds
Makeup: Mallika Bhat
DJ: Aman Nagpal
Sufi Night Outfits: Bride – Sabyasachi | Groom – Antar Agni
After Party Outfits: Exhale Label
Beach Party Outfits: Bride – Rahul Mishra | Groom – Deepak Parwani
Sangeet Outfits: Bride – Manish Malhotra | Groom – Deepak Parwani
Wedding Outfits: Bride and Groom – Sabyasachi
Cocktail Outfits: Bride – Maison Yeya | Groom – Govinda
Reception Outfits: Bride – Kresha Bajaj | Groom - Govinda
Venue: Shangri-La's Barr Al Jissah Resort & Spa