This Couple Got Married at the Police Officer's Mess by the Water
Sanjana & Taytil got married at the Police Officer's Mess by the waterfront because they always wanted a wedding by the lake. Read on to know more.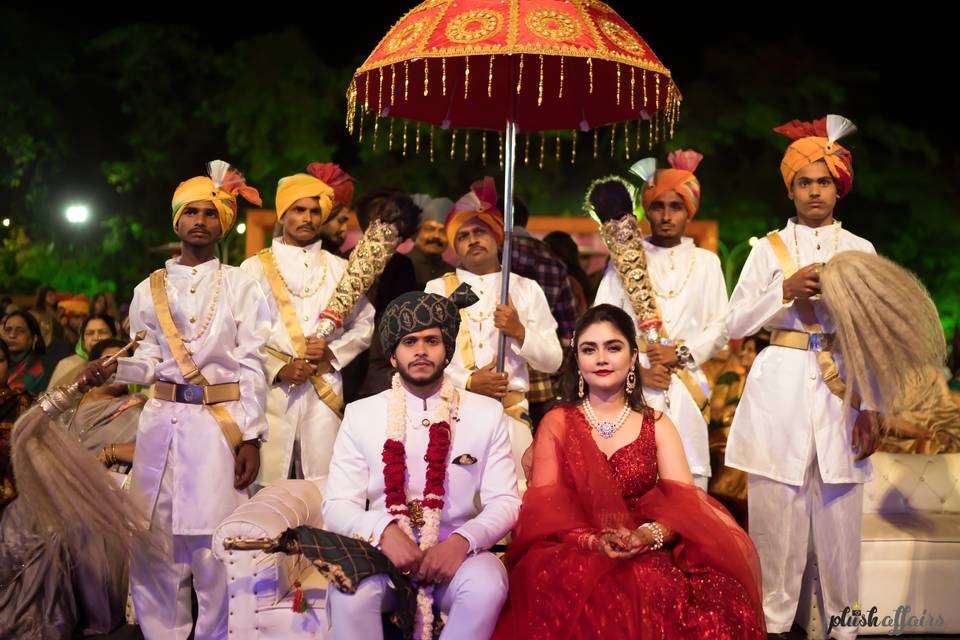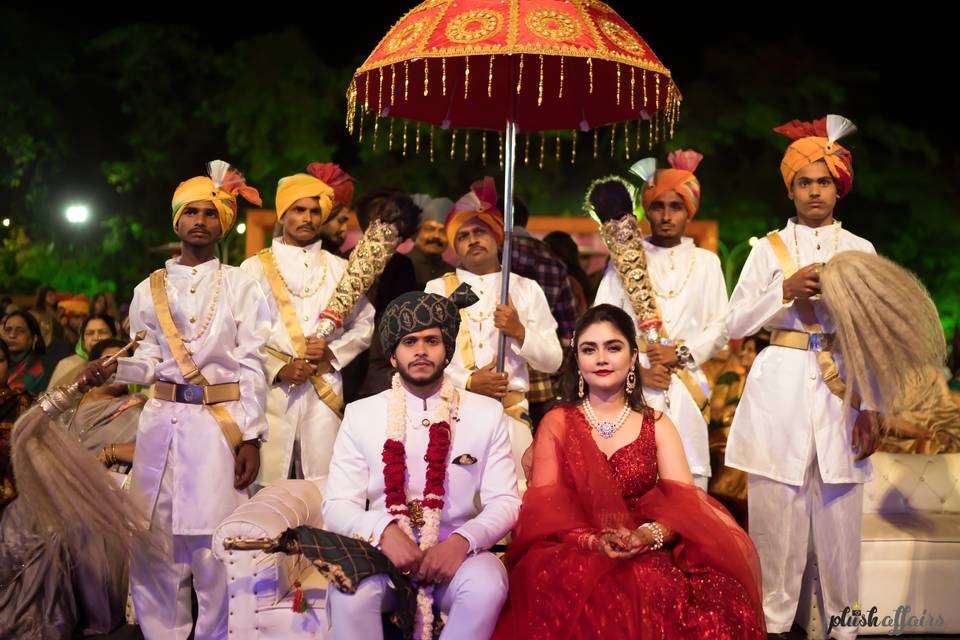 There has never been a wedding that did not have stories to recall for years to come. These "remember when" stories are our absolute favourites. These stories are sure to do their fair share of rounds at family dinners and other occasions numerous times but the rush of happiness you feel while you recall them is unfathomable each time.
One such lovely story is that of Sanjana and Taytil. They happened to meet through mutual friends and tied the knot in 2019. Read on to know the itty bitty details of their cute love story.
How They Met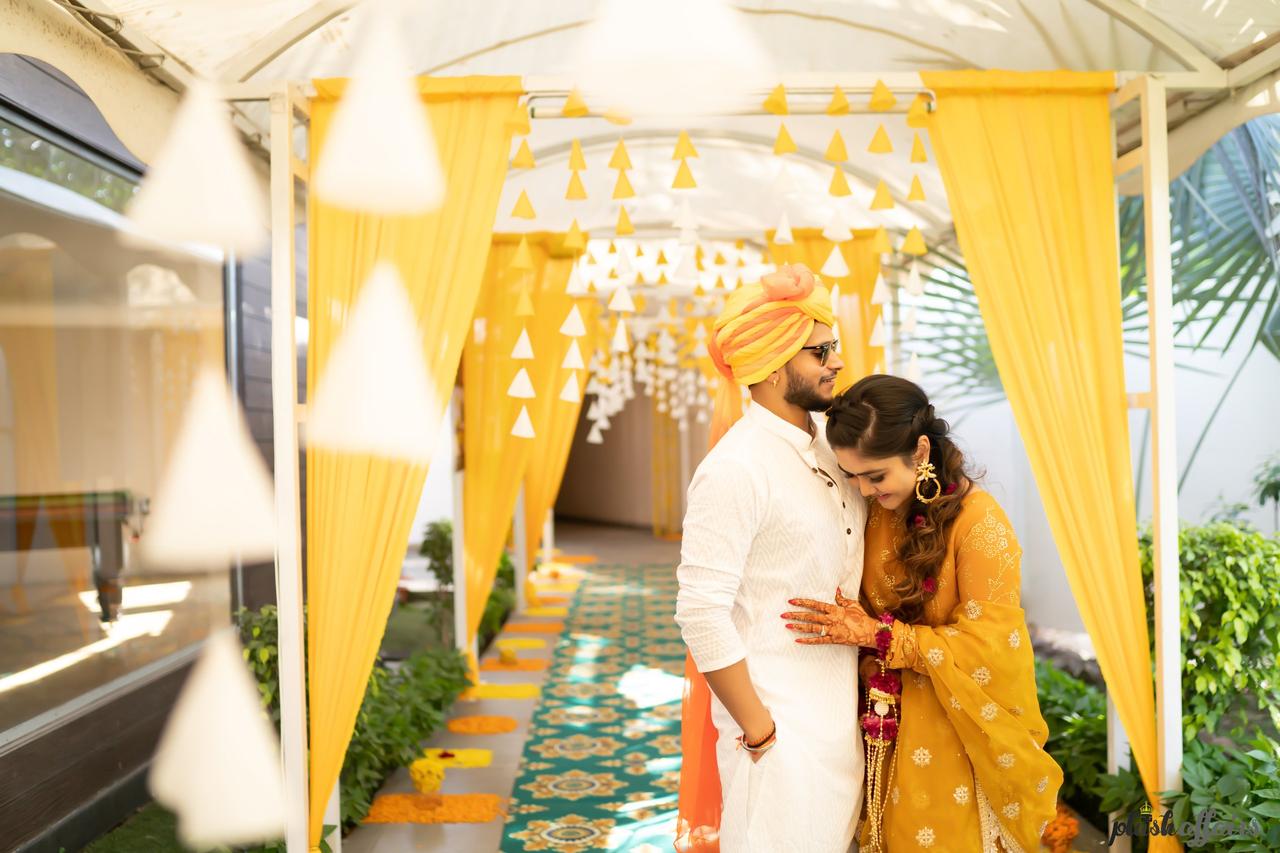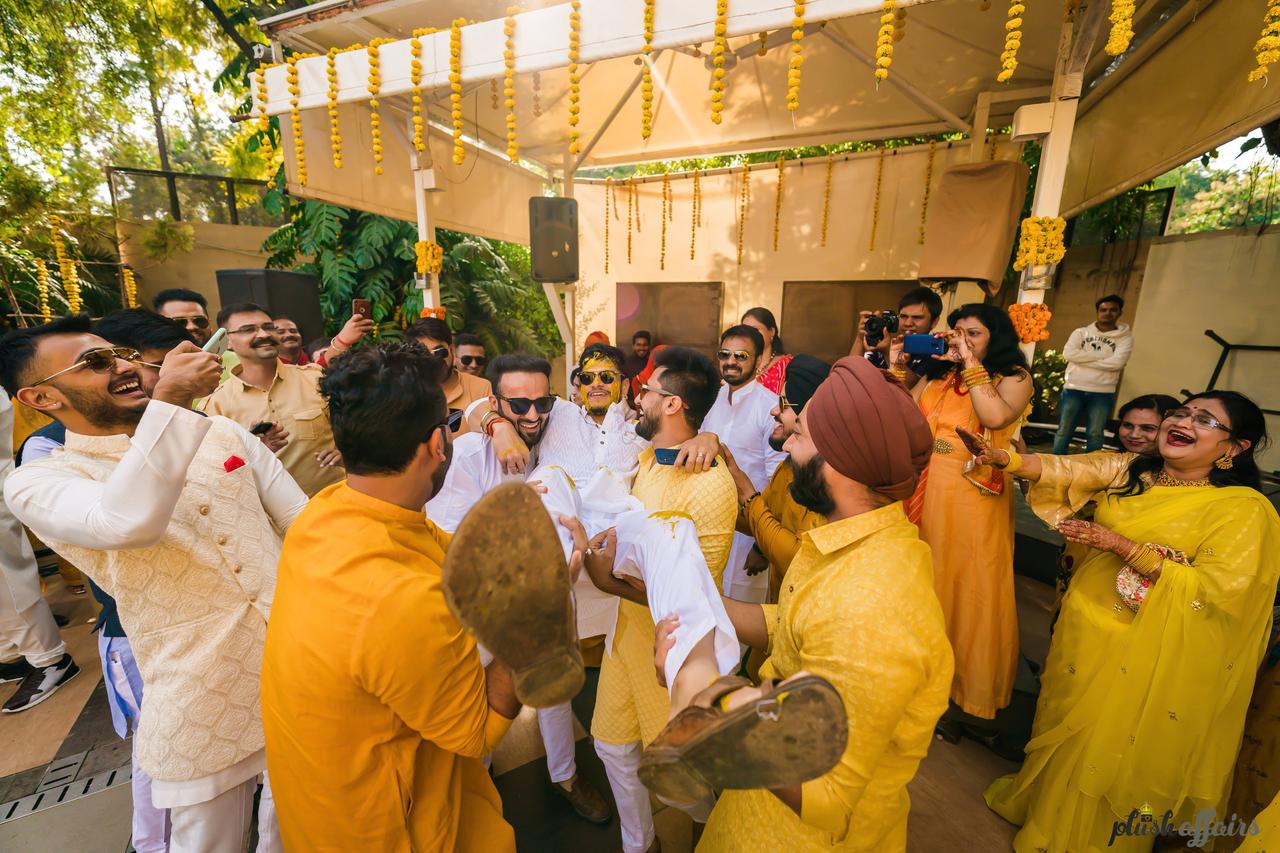 In conversation with WeddingWire, India, Sanjana says, "Before we started dating, we had been acquaintances for 2 years. We were introduced to each other by our mutual friends. I considered Taytil a silent one so we never really talked. But one fine day due to a common interest in some community affair we broke the ice and finally bridged the gap between acquaintances and friends."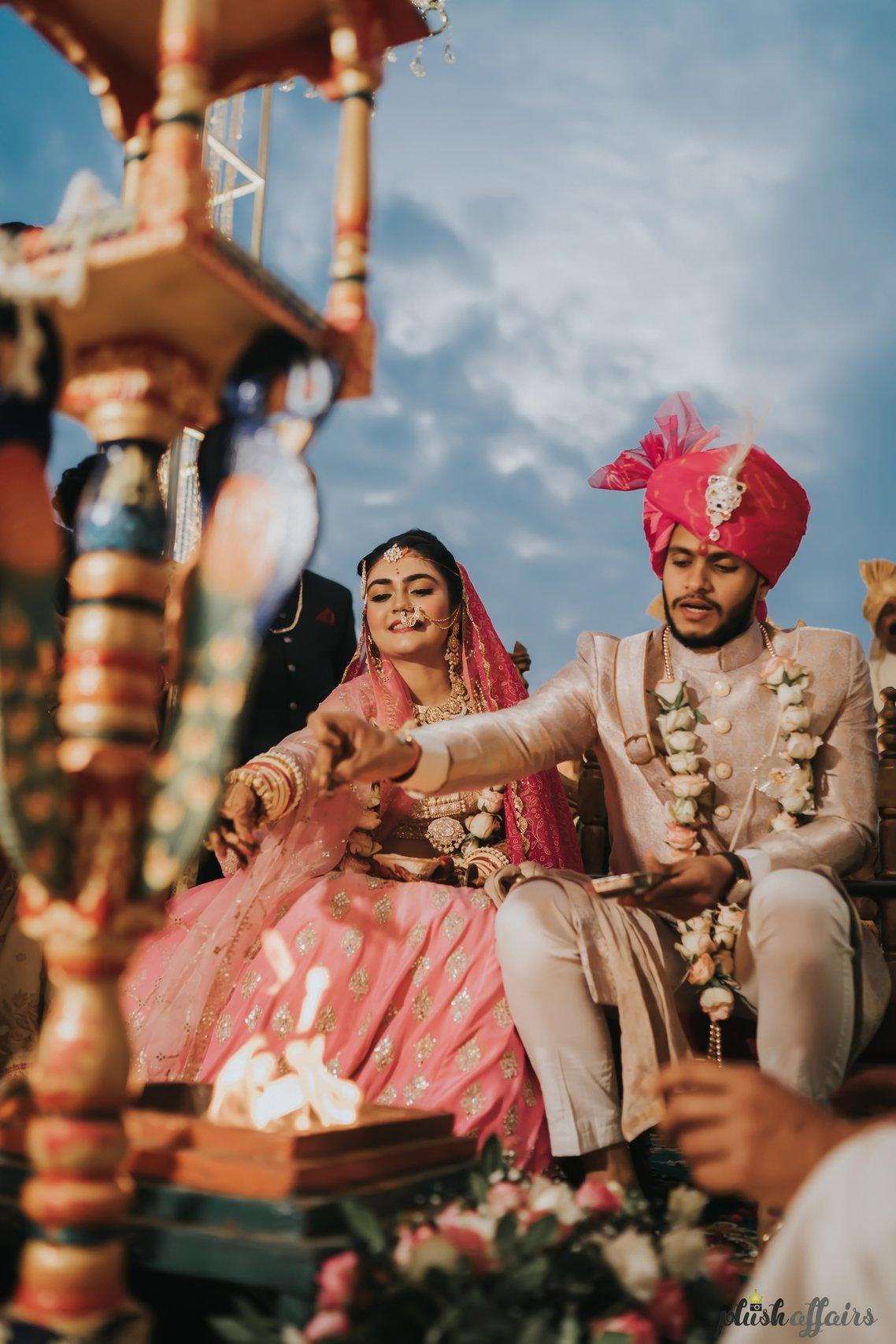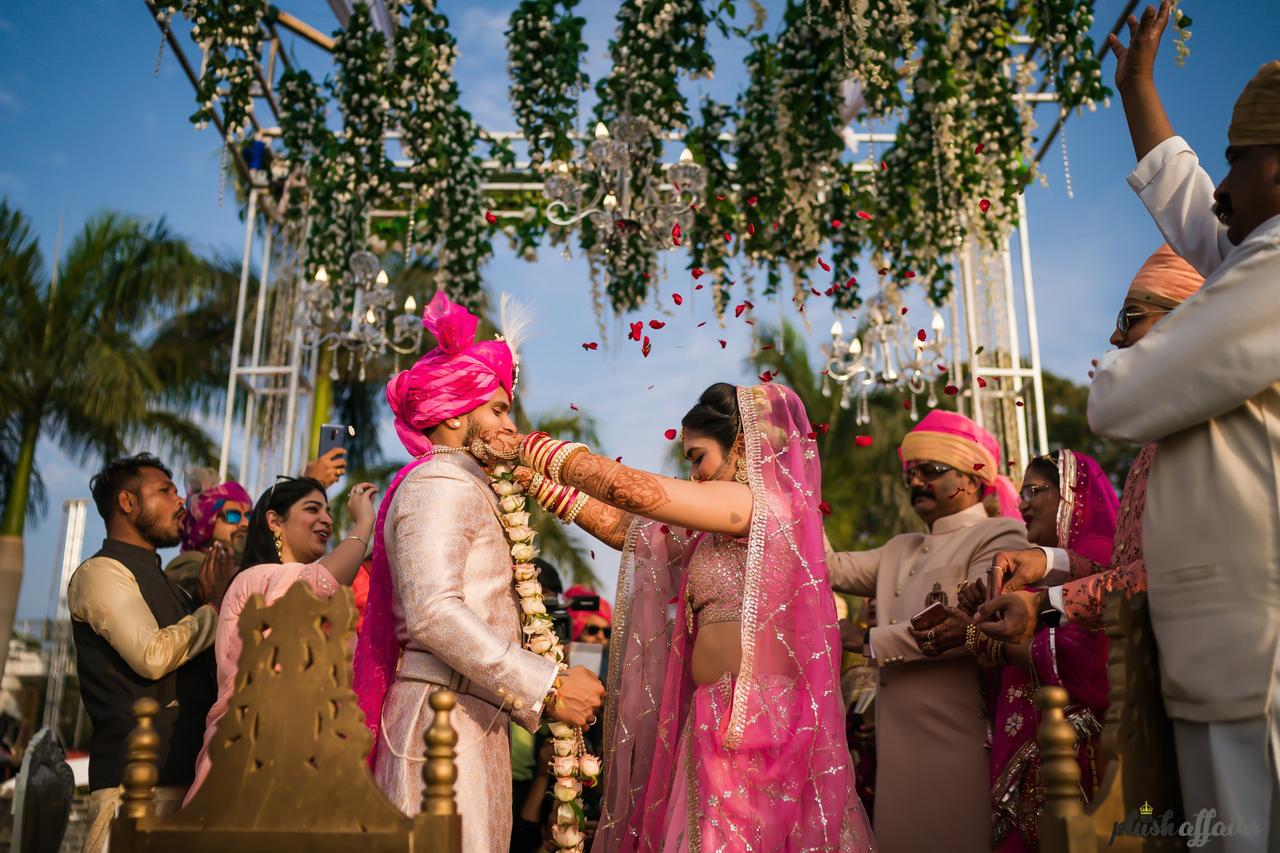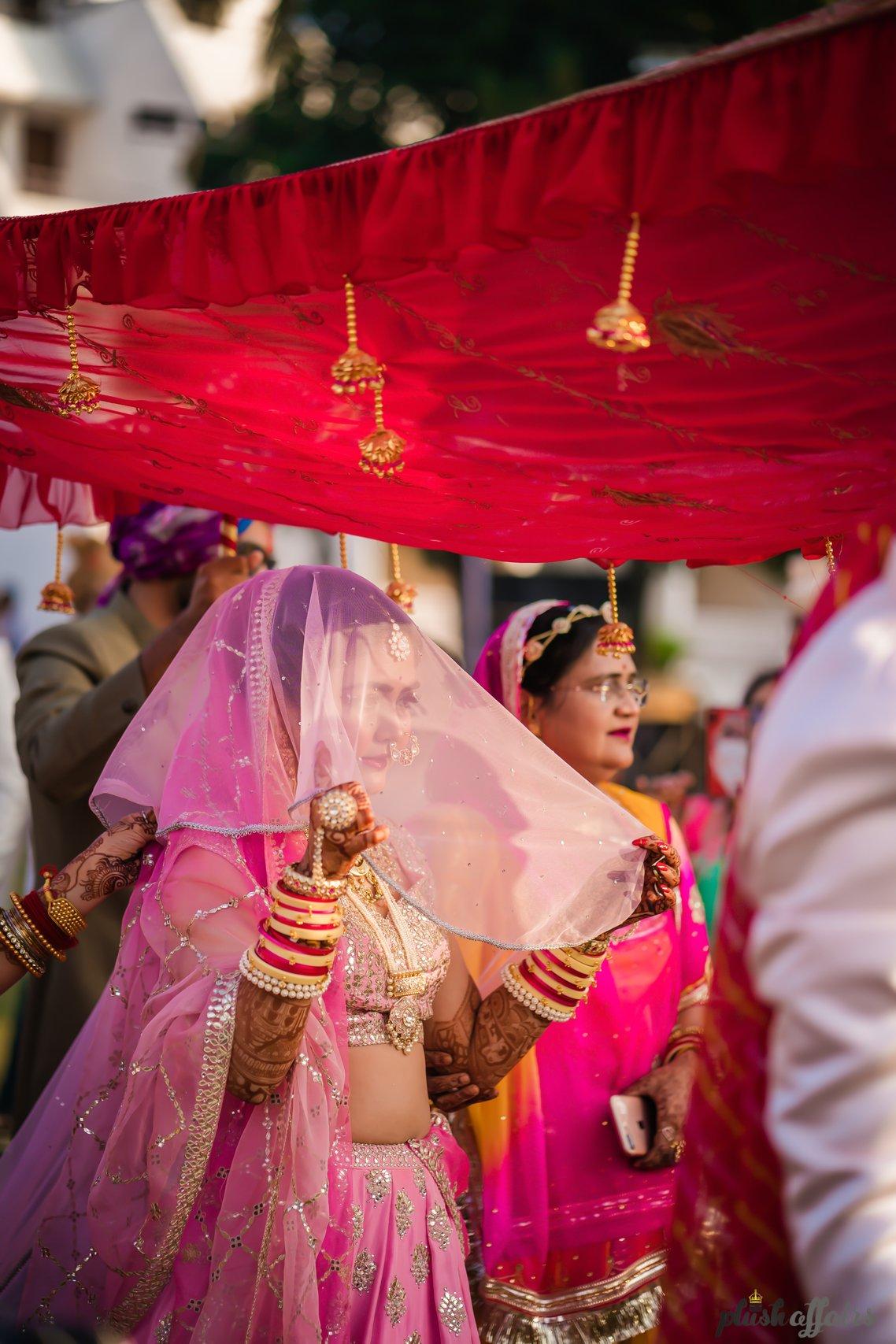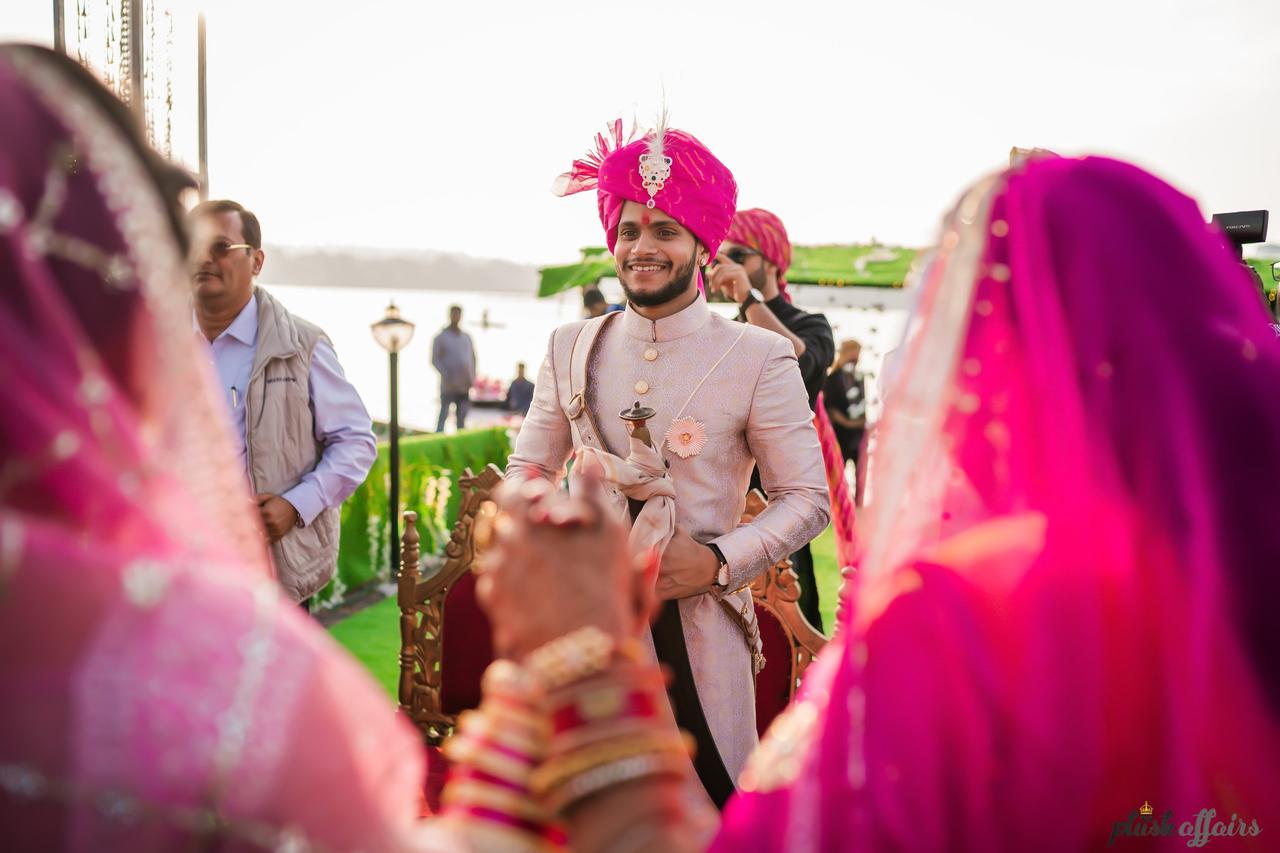 She adds, "Things escalated quite quickly and we soon started dating in 2018. From day 1 of seeing each other, we had a bigger purpose than just dating and we both were quite clear on that, which is why things picked up fast and within 10 months of dating we decided on each other and got engaged in Feb 2019 and tied the knot in Dec 2019."
The Wedding Planning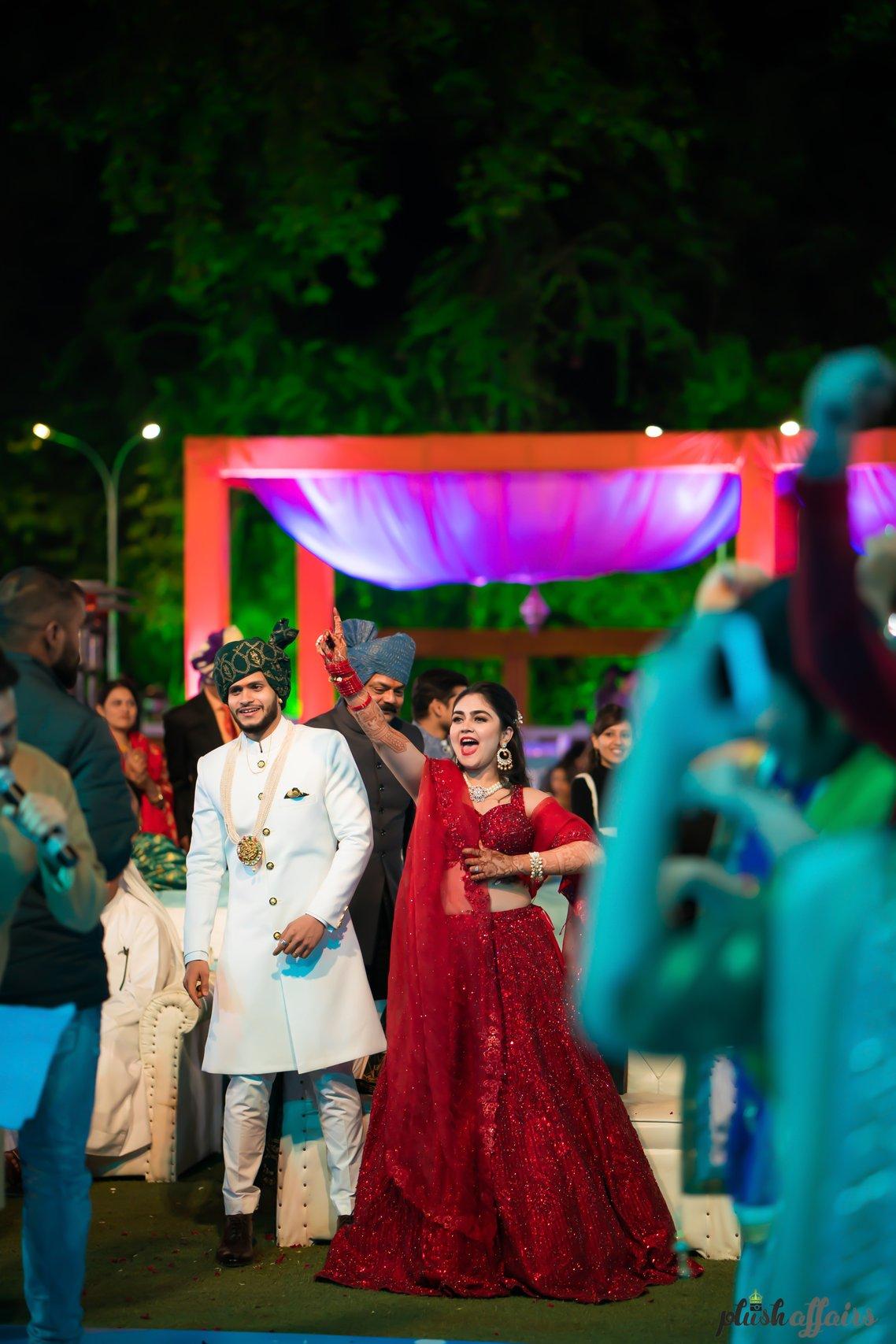 Sanjana says, "Our wedding took place earlier than what we had planned cause Taytil was adamant on a particular date (number) and we couldn't get the 'muhurat' on that desired date in 2020 so we preponed the wedding by 2 months. This initial phase caused lots of hassle, I couldn't get some of my desired artists and we had to rush with the preparation but now we are so thankful we did before corona hitting us."
She continues to say, "The wedding planning was solely done by us both, our parents let us do the job and simply followed the instructions. This was good in a way because we had all the freedom to design our wedding and bad because it was way too much pressure. We both wanted a very small and intimate wedding but inclusivity comes with a price and we ended up having a big wedding, no complaints here tho. We feel beyond blessed to have pulled a beautiful sundown wedding alongside the lake and big thanks to team Plush for capturing it wonderfully."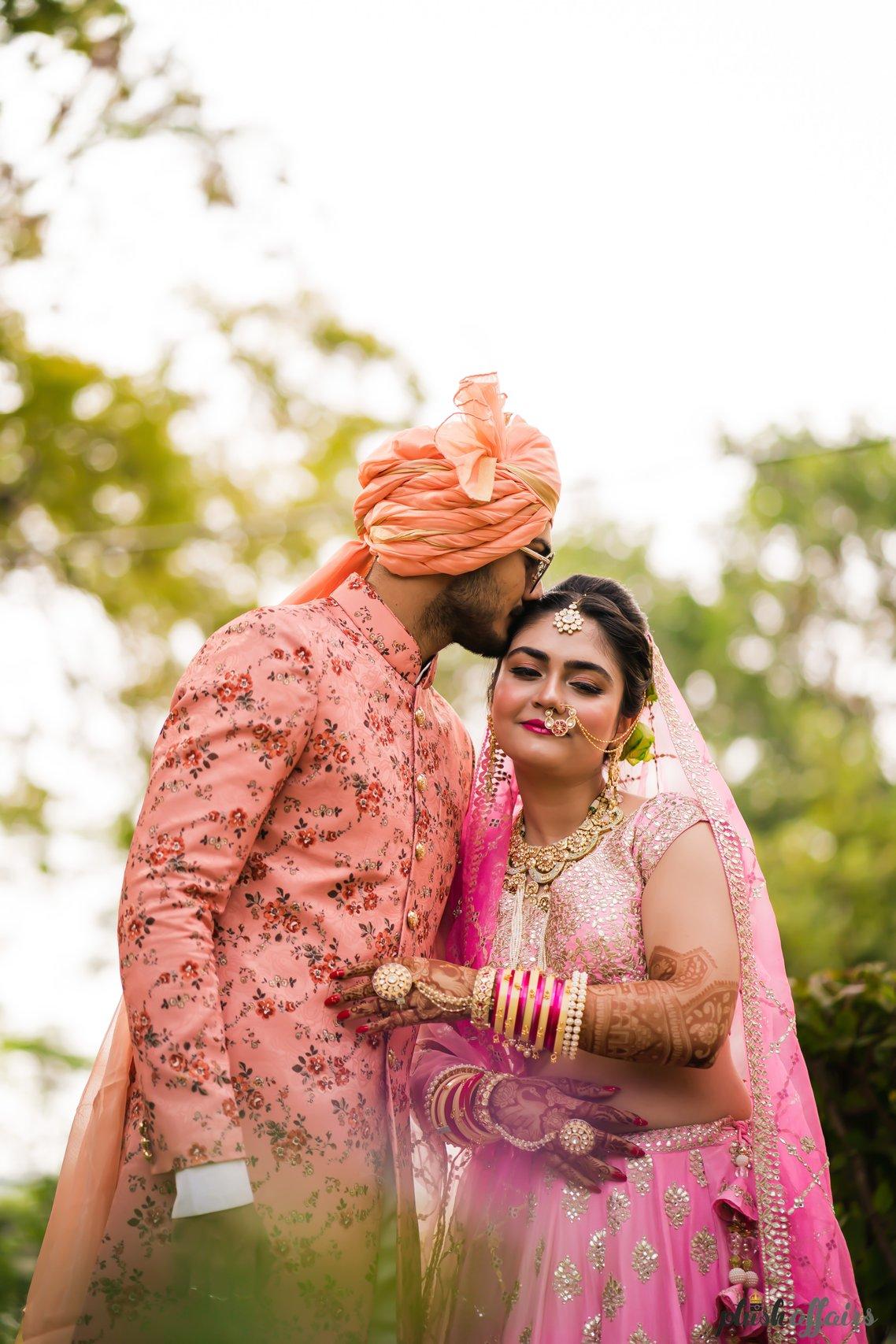 Sanjana says, "We were keen to get married by the lake hence we chose the Police Officers mess, the only place which was offering us to get married just by the waterfront. Our wedding hashtag is also in the harmony with the theme that is #SAILinlove, SA( Sanjana) & IL (tayTIL). With the location this gorgeous, we went for a sundowner wedding in a winter afternoon."
The Bride's Outfits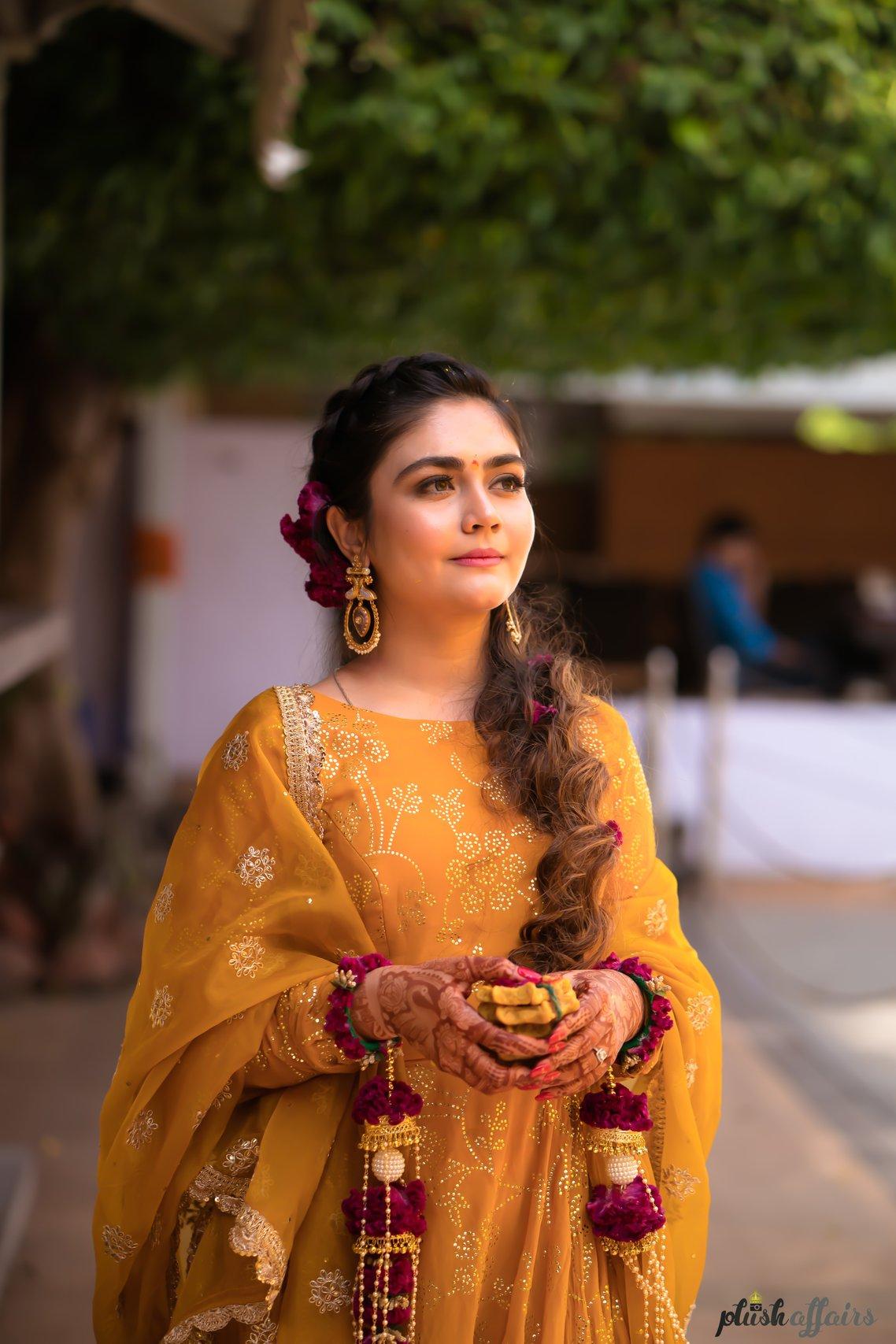 Sanjana tells us about the outfits that she picked for all days of the wedding. For Sangeet, she says, "A scintillating red lehenga adorned with sequins and beads was a designer's masterpiece which was complemented best with victorian style necklace with emerald pearls and Polki Chandbalis."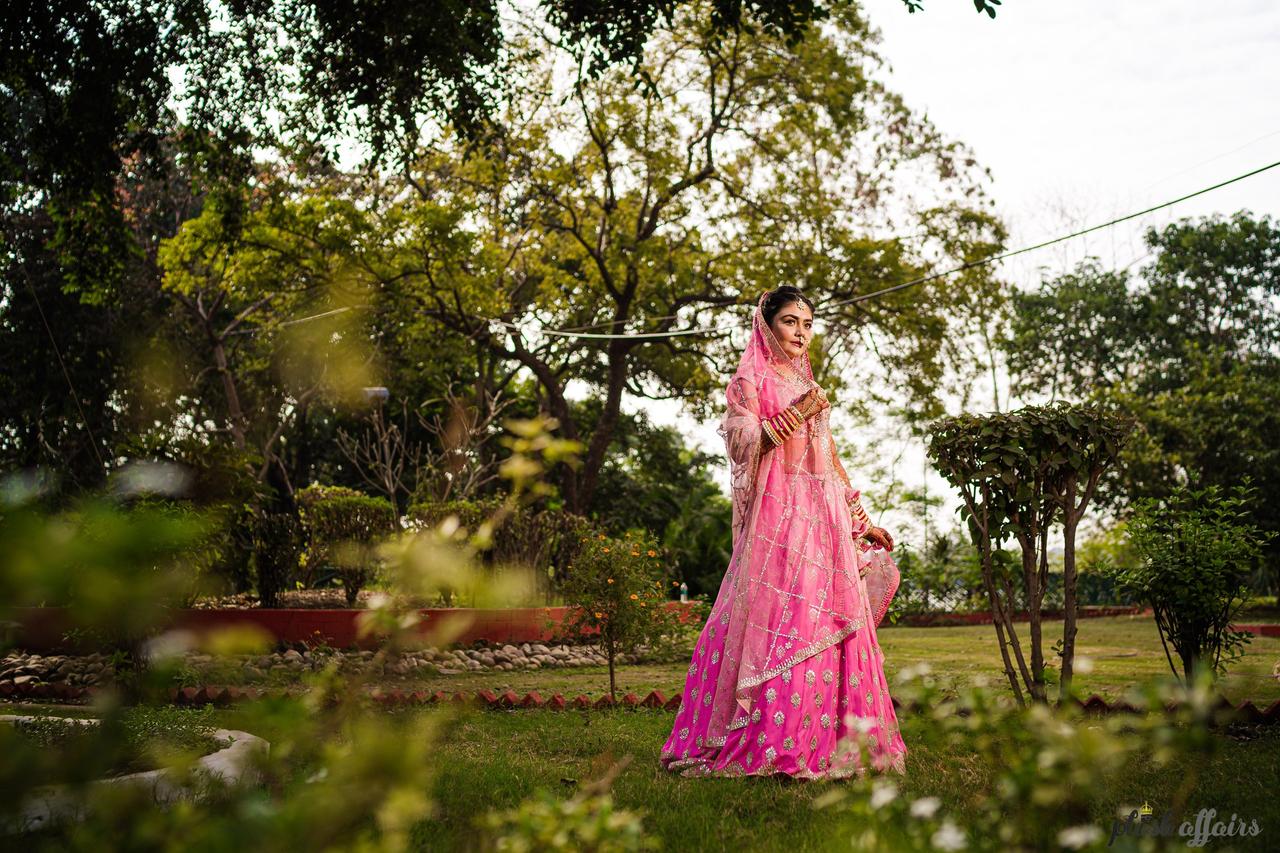 The bride chose a lotus pink ombré lehenga with dainty mirror, Gotta Patti and pear work to reflect the daylight just right, completed the look with Polki and green tourmaline bridal set for her wedding. A small Nath, little Maang Tikka and green roses were just enough for a romantic bridal look.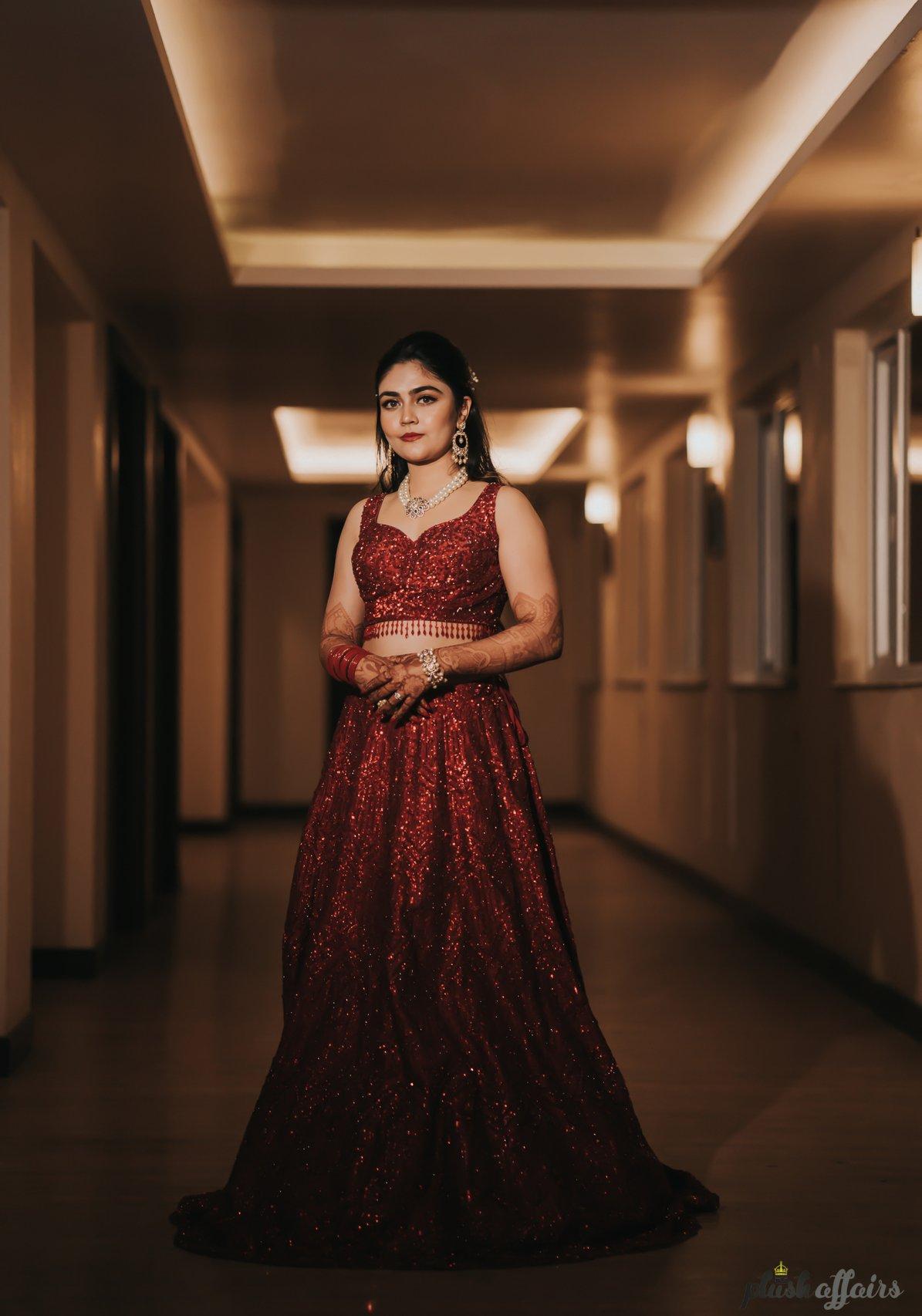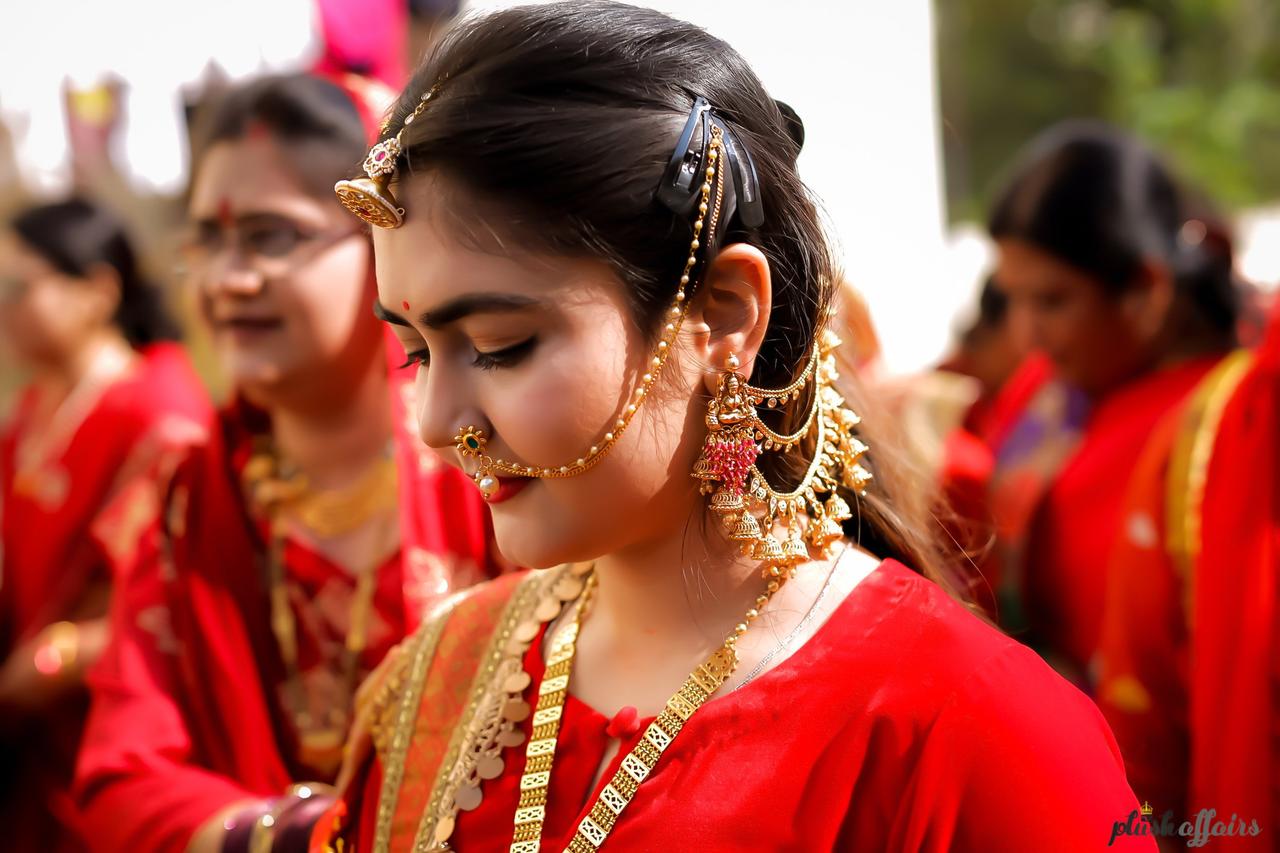 Finally, for the reception, the bride wore a traditional Rajput dress that is Poshak, which she herself designed and brought to life by the best in the field, Rukhmani. To justify the traditional attire, the bride was loaded with gold and Kundan Rajput Jewellery.
With the latest wedding trends and the best service providers in your city, plan your dream wedding with WeddingWire India to make it an unforgettable one!
The Dream Team
Decor: Big Wish Events
Photographer: Plush Affairs
Makeup artist: Kanshi Khera Beauty
Mehendi artist: Mehendi Art By Arpit
Hair Artist: Hair art by Komal & Bhavna, AurVinay Balani
Groom's Outfits: Saptapadi Luxury Store, Indore (Wedding), Kunal Maroo (Reception)
Bride's Outfits: Vikram Phadnis (Haldi), Seema Gujral (Sangeet), Seema Gujral (Wedding), Rukhmani Jaipur (Reception)
Venue: Hotel Sayaji Bhopal & Police Officer's Mess