The List of Auspicious Telugu Marriage Date Muhurtham for 2020
Looking for dates to host your wedding? Look no more! We have listed the most auspicious Telugu marriage dates & muhurtham of 2020 for you.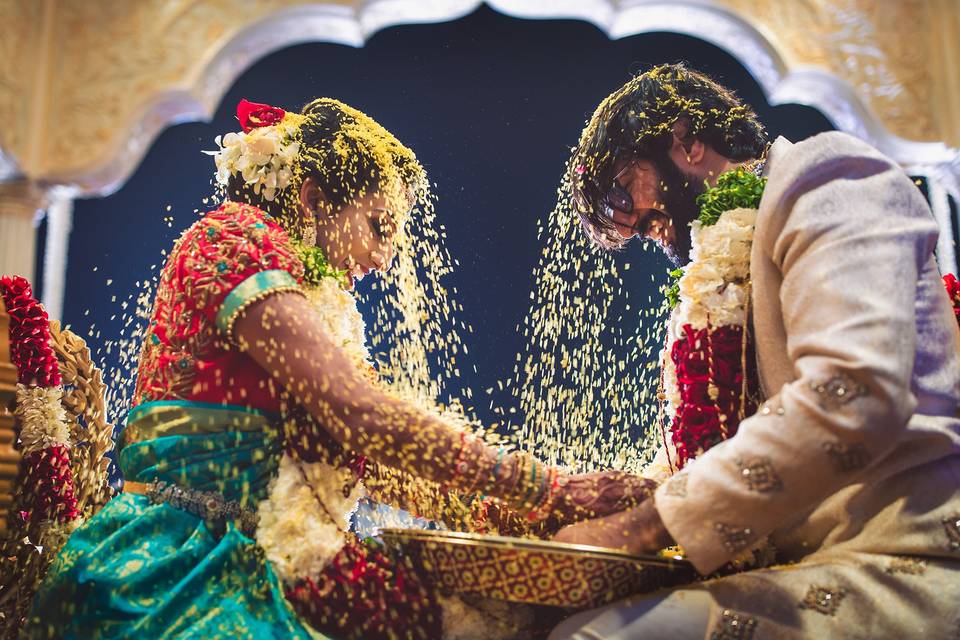 Finding the perfect date to celebrate your wedding ceremonies marks the beginning of a wonderful journey not only between two souls but between two families too. Picking a wedding date involves a tedious process of deciding the month, the auspicious dates, maybe even particular timing for the wedding and other ceremonies. Apart from that while picking a marriage date you also have to figure out the convenience of the families involved, availability of the guests and whether the season is suitable enough to host a wedding.
Telugu weddings are beautiful and their rich traditions are worth beholding. The Telugu brides dressed in their best Pattu sarees and the Kanjeevaram silks is a sight for the sore eyes. Each day of the Panchangam or Panjika will have good and bad times to perform certain events like Telugu marriage dates, housewarming, engagement and so on.
Though the Panchangam lists out auspicious days and times for a wedding too, specific Muhurtham dates or Telugu marriage dates and time for weddings are decided based on the specific horoscope of the bride and groom and might vary person to person.
To help you celebrate your Telugu wedding and pick your Telugu marriage dates right, we have put together the best dates available in 2020 according to the Telugu Muhurtham dates for 2020. Read on to know more.
Muhurtham Dates for January/Maargasiram-Pushyam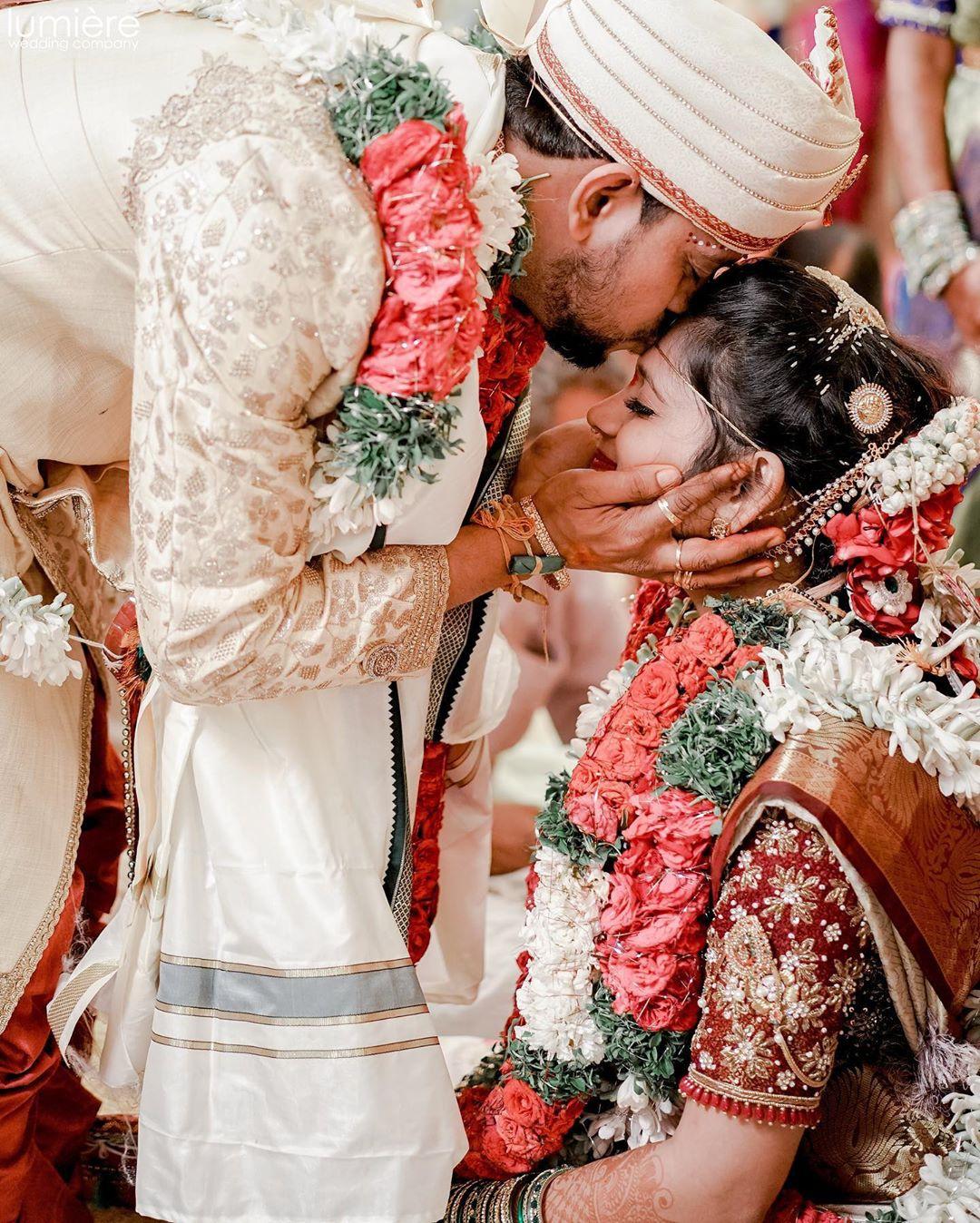 January in India seems to be one of those months with the highest wedding dates. Despite the spine-chilling cold and delayed mornings throughout the country, January still seems to be one of the most popular months for hosting weddings and here are the Telugu Muhurtham dates we found.
January 29 - Wednesday, Maghamu 5 Budavaramu
January 30 - Thursday, Maghamu 6 Guruvaramu
January 31 - Friday, Maghamu 7 Sukravaramu
Muhurtham Dates for February/Pushyam-Maagham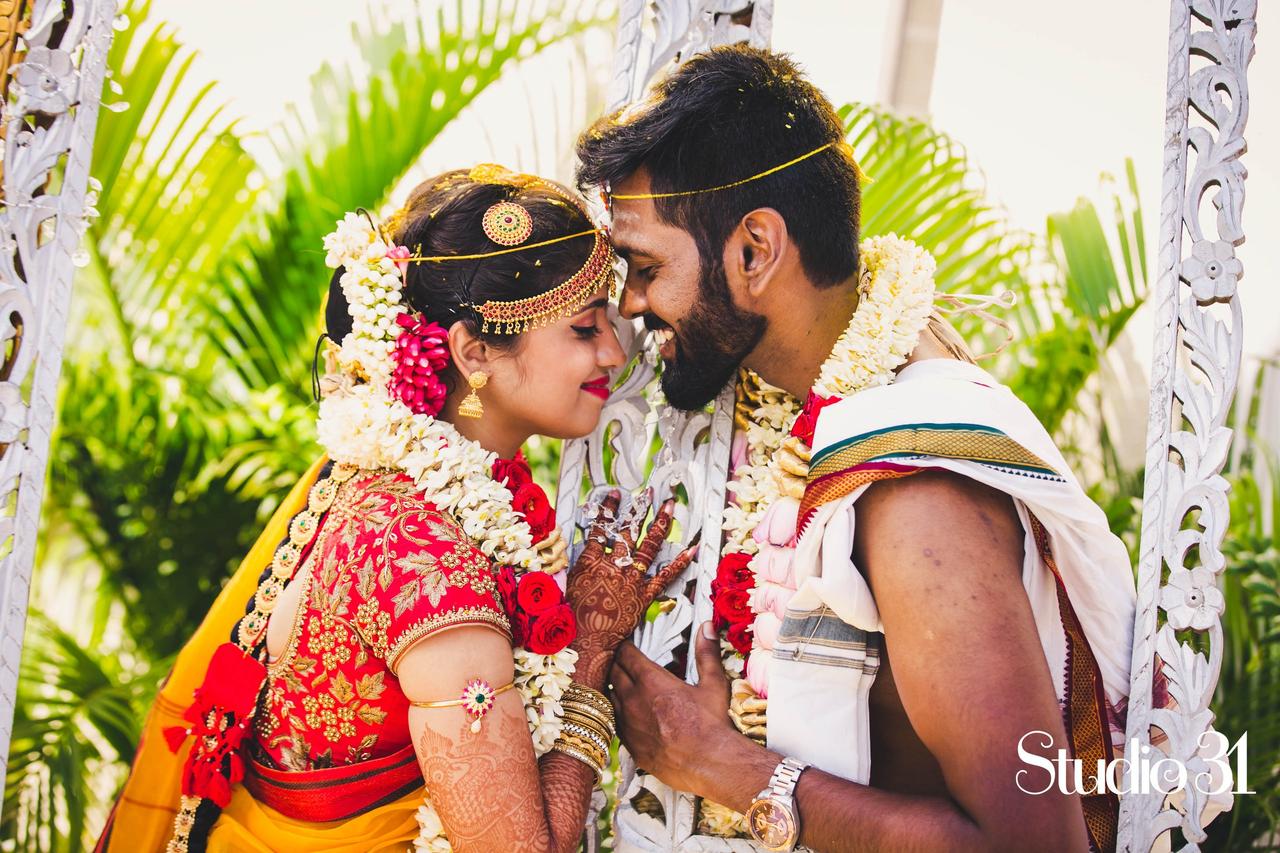 Image Courtesy: Studio31
February is the month of love throughout the world and to add to the joys of this romantic month, the stars come together to make it an ideal month to host weddings too. Here are the auspicious dates listed according to the Telugu marriage dates.
February 01 - Saturday, Maghamu 7 Sanivaramu
February 04 - Tuesday, Maghamu 11 Man'galavaramu
February 12 - Wednesday, Maghamu 19 Budavaramu
February 13 - Thursday, Maghamu 20 Guruvaramu
February 14 - Friday, Maghamu 21 Sukravaramu
February 16 - Sunday, Maghamu 23 Adivaramu
February 26 - Wednesday, Phalgunamu 3 Budavaramu
February 28 - Friday, Phalgunamu 5 Sukravaramu
Muhurtham Dates for March/Maagham-Phalgunam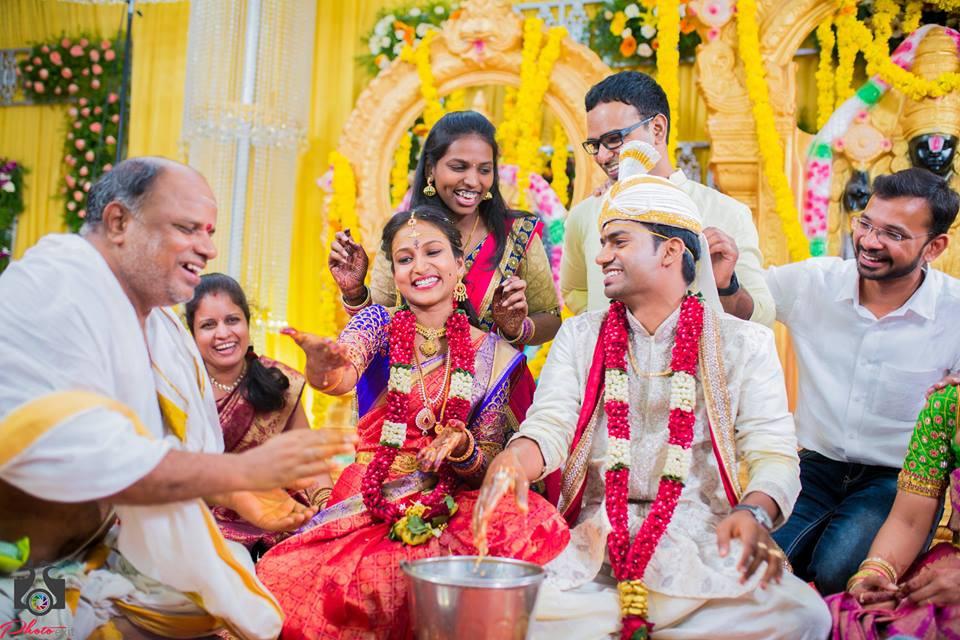 March is the month of a lot of Hindu weddings according to the Hindu wedding calendar 2020, however, the Telugu marriage dates are only 2 in March.
March 11 - Wednesday, Phalgunamu 17 Budavaramu
March 12 - Thursday, Phalguṇamu 18 Guruvaramu
Muhurtham Dates for April/Phalgunam-Chaitram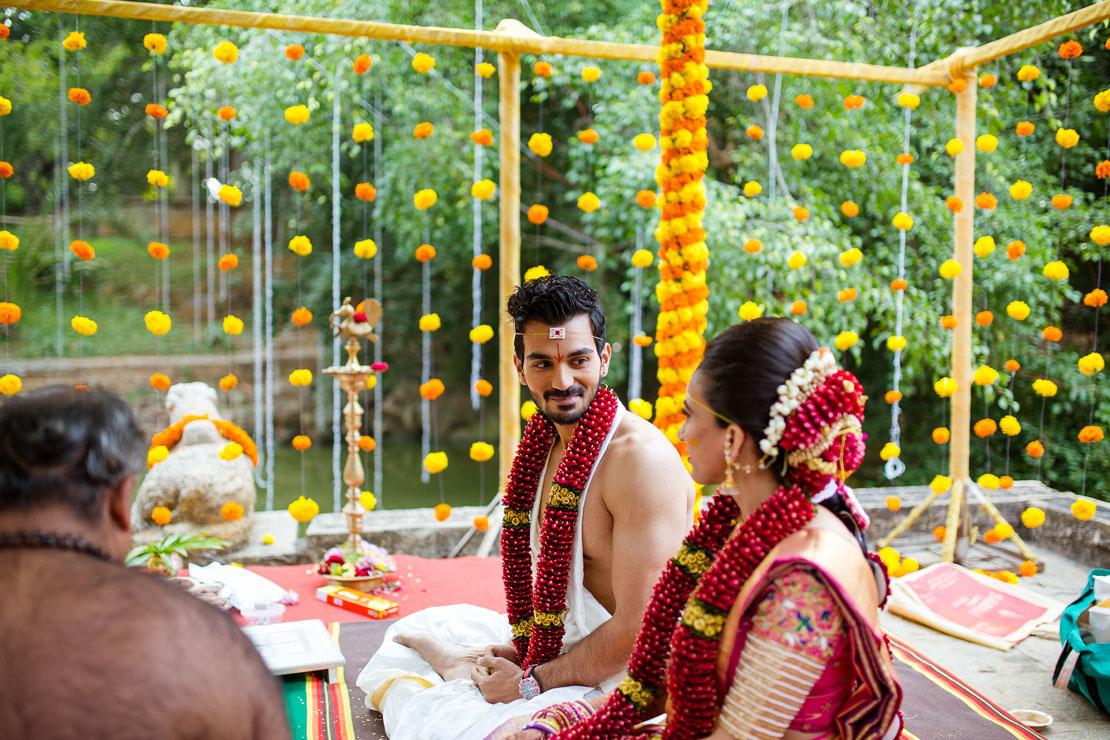 April is a bliss for the couples who have always wanted a Spring-Summer wedding. With the onset of the summers while hints of the winter still stay from last month, here are the dates when you can host your Reddy marriage.
April 14 - Tuesday, Chaitramu 21 Man'galavaramu
April 15 - Wednesday, Caitramu 22 Budavaramu
April 26 - Sunday, Vaisakhamu 3 Adivaramu
Muhurtham Dates for May/Chaitram-Vaishakam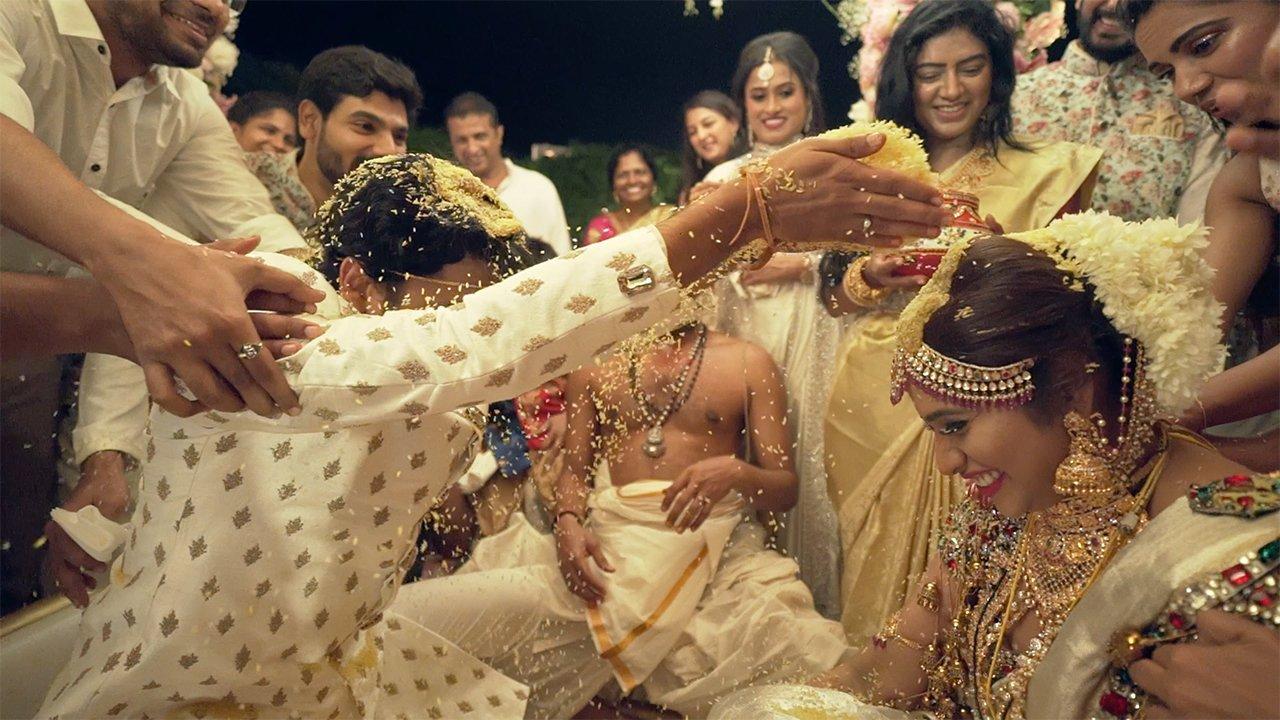 Image Courtesy: The Wedding Filmer
The month of May is THE ultimate month of weddings. Be it in the Hindu calendar or be it in the Telugu calendar, this month comes with the highest number of dates. This is the peak season for weddings so you must be well-prepared to book your venue and wedding vendors well in advance to avoid any clashes. Here are the 11 Muhurtham dates in May for you to plan your Telugu marriage.
May 02 - Saturday, Vaisakhamu 9 Sanivaramu
May 04 - Monday, Vaisakhamu 11 Somavaramu
May 05 - Tuesday, Vaisakhamu 12 Man'galavaramu
May 06 - Wednesday, Vaisakhamu 13 Budavaramu
May 08 - Friday, Vaisakhamu 15 Sukravaramu
May 10 - Sunday, Vaisakhamu 17 Adivaramu
May 12 - Tuesday, Vaisakhamu 19 Man'galavaramu
May 18 - Monday, Vaisakhamu 25 Somavaramu
May 19 - Tuesday, Vaisakhamu 26 Man'galavaramu
May 23 - Saturday, Jyeshtamu 1 Sanivaramu
May 24 - Sunday, Jyeshthamu 2 Adivaramu
Muhurtham Dates for June/Vaishakam-Jyeshtam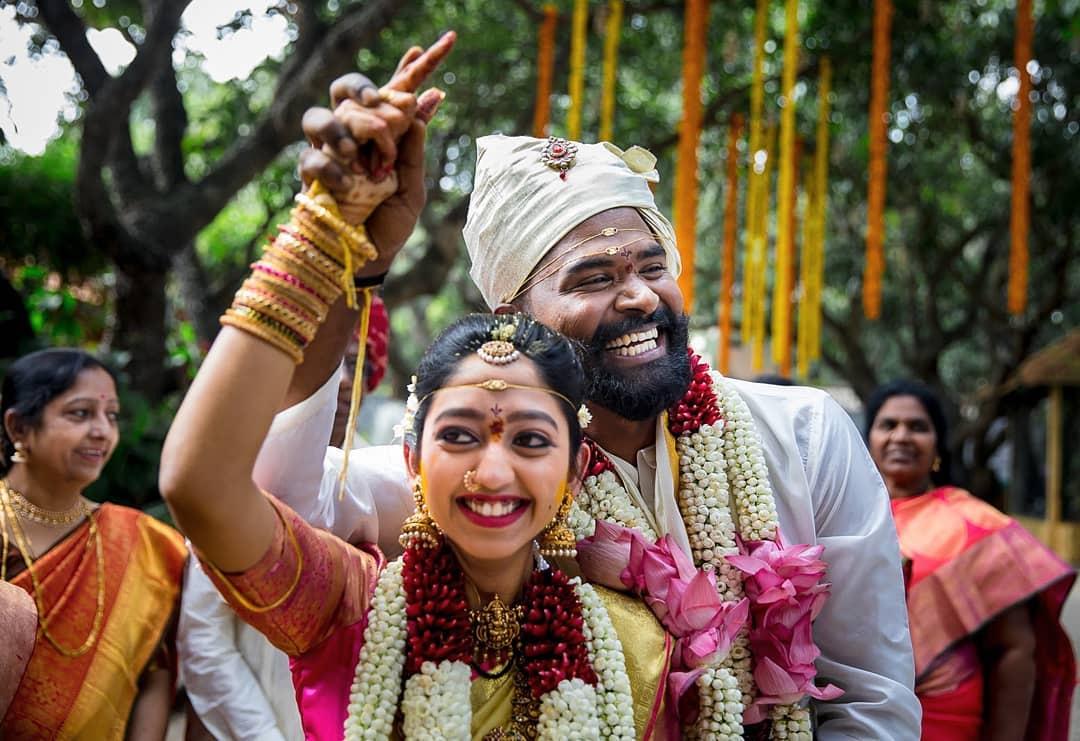 The month of June is not much of a peak season for weddings and the fresh showers drench the southern part of the country to make it just perfect for a wedding. Even the availability of vendors will be higher due to comparatively lesser rush and also most of the weddings will take place in May already. Here are the auspicious dates for hosting Telugu marriage.
June 09 - Tuesday, Jyeshthamu 18 Man'galavaramu
June 14 - Sunday, Jyeshthamu 23 Adivaramu
June 15 - Monday, Jyeshthamu 24 Somavaramu
June 26 - Friday, Asadhamu 5 Sukravaramu
Muhurtham Dates for November/Ashwayujam-Karthikam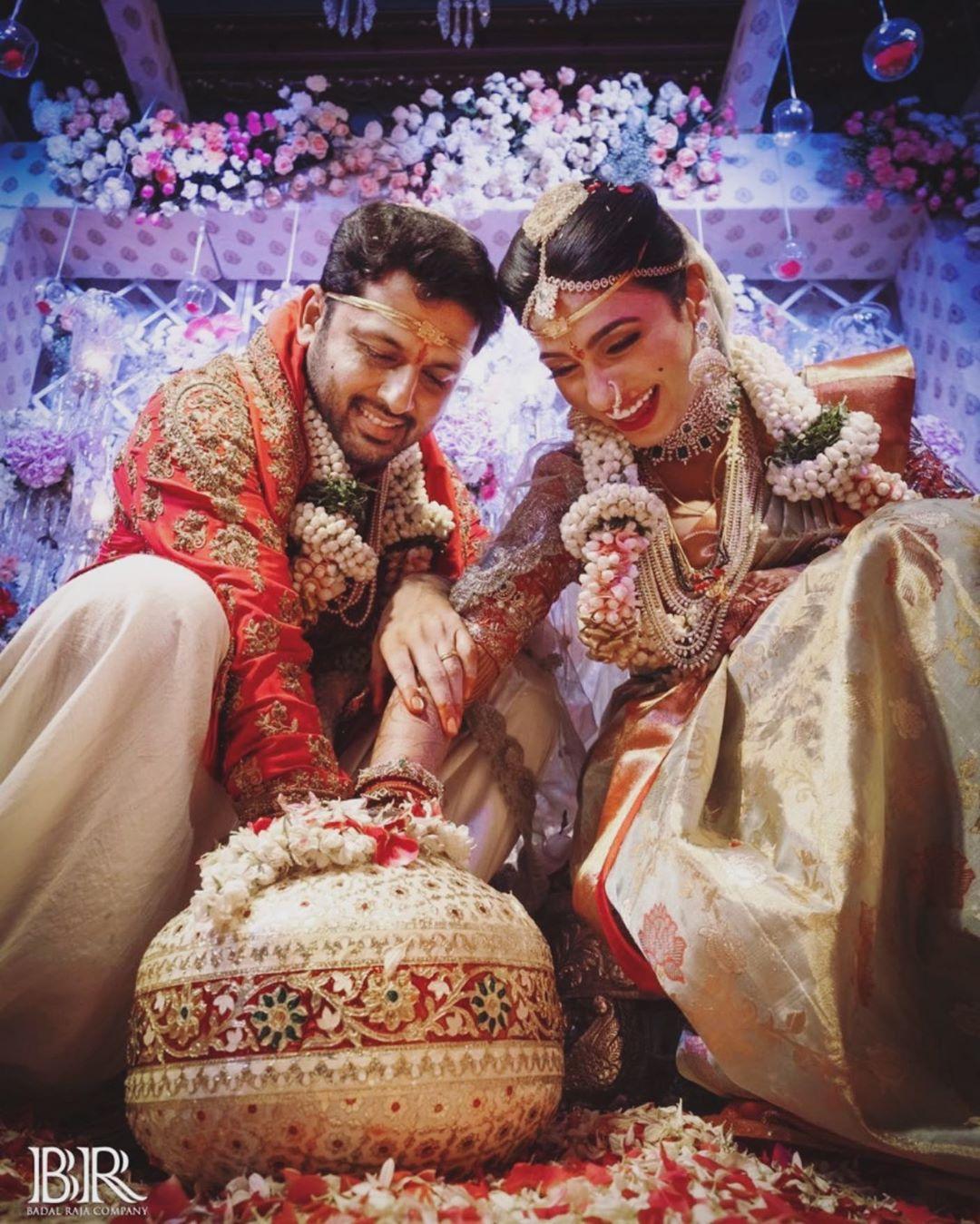 If you are a sucker for winter weddings but also want to avoid the chills of January and December, a November wedding will sweep you off your feet with the perfect weather and the onset of winters. With the right amount of chill in the air, this is a great time to plan for an outdoor or destination wedding and flaunt all your silks without any worries. Here are the two promising Telugu wedding dates.
November 25 - Wednesday, Kartikamu 10 Budavaramu
November 30 - Monday, Kartikamu 15 Somavaramu
Muhurtham Dates for December/Karthikam-Maargasiram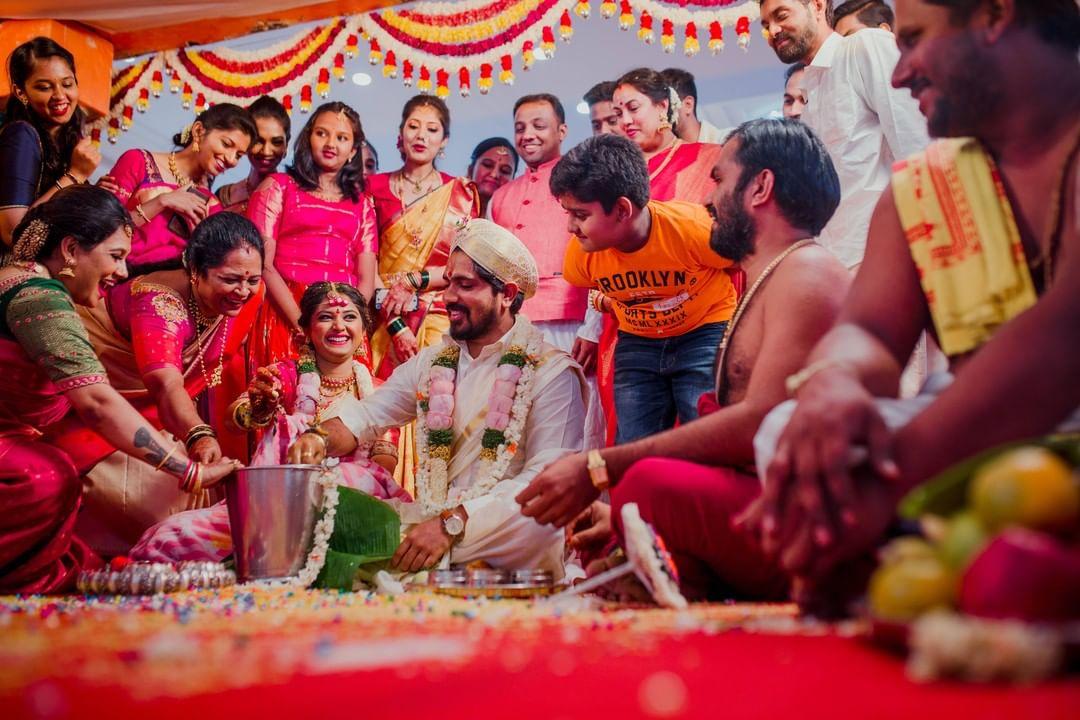 December is always a busy month when you look at the calendar of festivities. From Christmas to New Years, the holiday season comes in with December and the wind is chillier than ever. If you have a full-sleeve blouse to a velvet outfit to flaunt along with your Kanjeevaram sarees and Pattu silk drapes, December is your month. It is usually busier than ever so planning a destination wedding might make it a little hectic, but if the wedding planning timeline is right, you'll be able to host the dreamiest wedding ever. The handful of Telugu marriage dates for a December wedding are noted below.
December 01 - Tuesday, Kartikamu 16 Man'galavaramu
December 02 - Wednesday, Kartikamu 17 Budavaramu
December 07 - Monday, Kartikamu 22 Somavaramu
December 09 - Wednesday, Kartikamu 24 Budavaramu
December 11 - Friday, Kartikamu 26 Sukravaramu
Planning your wedding can be made super easy with the wedding planning tools on the WeddingWire app/website like Guestlist, budget tool, wedding checklist, wedding website and so on. Even if you are planning for an intimate wedding, make sure to get in touch with the professional wedding planners to plan your wedding flawlessly.
Did you find the ideal muhurtham from the Telugu marriage dates? Let us know in the comments below.