8 Paper Decoration Ideas to Display Your Creative Side All Around the Venue
Looking for wilt-free, dependable and cheap decor options for your wedding celebrations? Turn eco-friendly with these paper decoration ideas.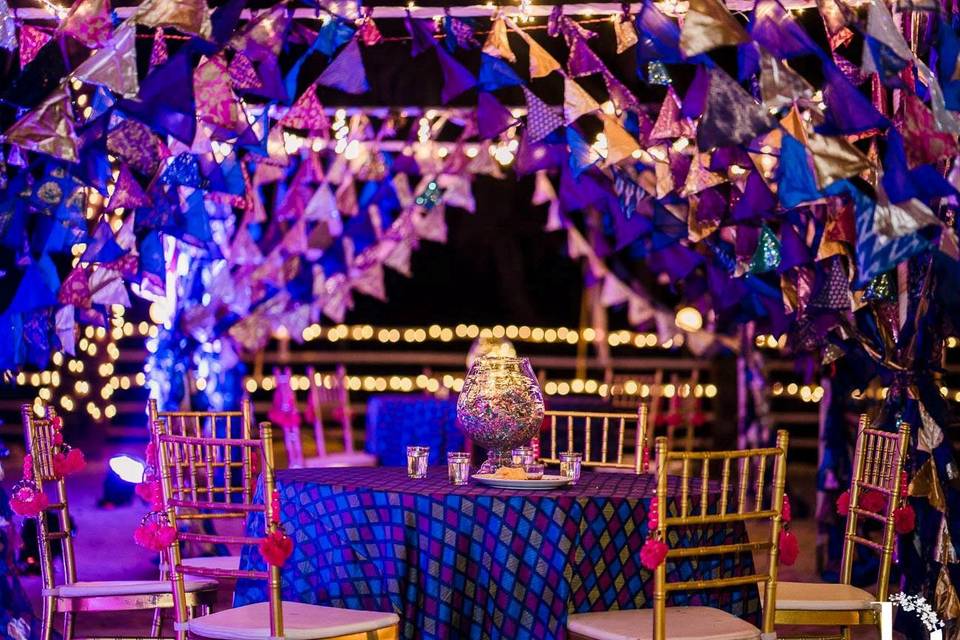 One of the best ways to reduce decor costs in an eco-friendly way is by opting for paper decoration. Are you wondering how does that help in a green wedding as it would amount to shredded paper at the end of the event? Well, how about instead of trying to convince you with reason, we show you the magic of paper decoration ideas in modern weddings.
They can be used in place of flowers as table decoration, as hanging decor elements, lanterns and more. Read on to find out which paper decoration ideas would suit your wedding celebrations.
1. Paper Lanterns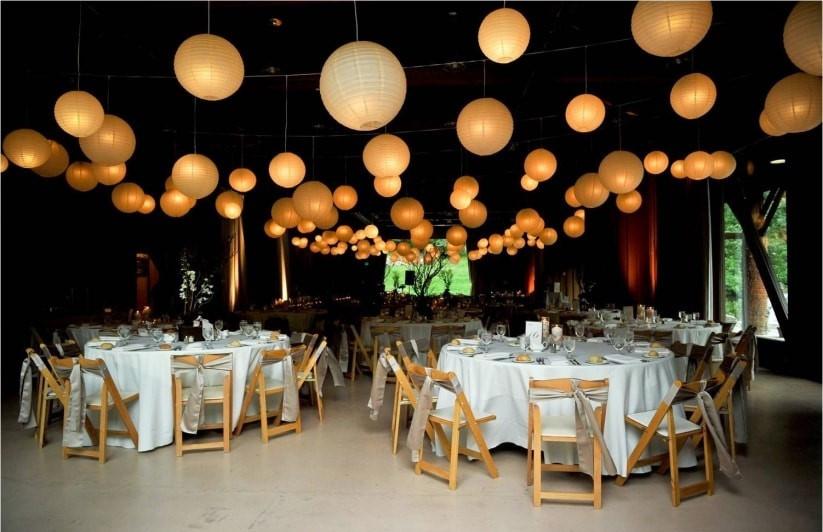 One of the most common paper decoration ideas is a paper lantern. Hoist it above all your dinner tables and get yourself a mesmerising ambience in a hassle-free way. Whether you are hosting an intimate Sangeet dinner or an elaborate engagement ceremony, paper lanterns will work in every setting.
They look good in an indoor setting and for an outdoor one, you couldn't have planned better. Also, they are cheap and reusable so you don't have to worry about polluting the environment at all. Now isn't that a genius move!
2. Roll-up Standee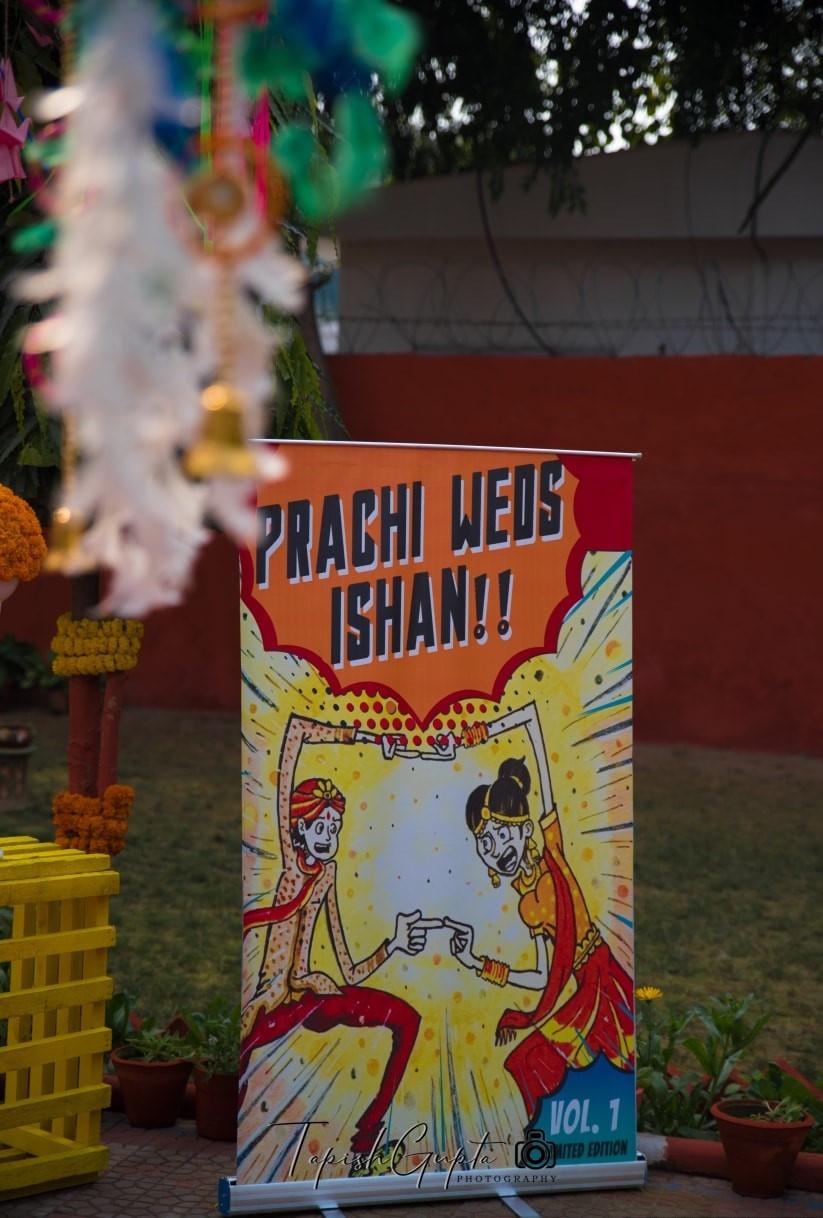 Generally, right outside the venue, a thermocol board is placed to welcome the guests inside the venue. Would you want to replace that with one of the more brilliant paper decoration ideas? A funky roll-up standee can do just that for you.
It can also be used multiple times during the wedding celebrations making it a rather lovely piece of decor that people would enjoy seeing again. Make sure it follows your wedding fonts putting them in sync with the rest of your wedding stationery.
3. Hanging Retro Cubes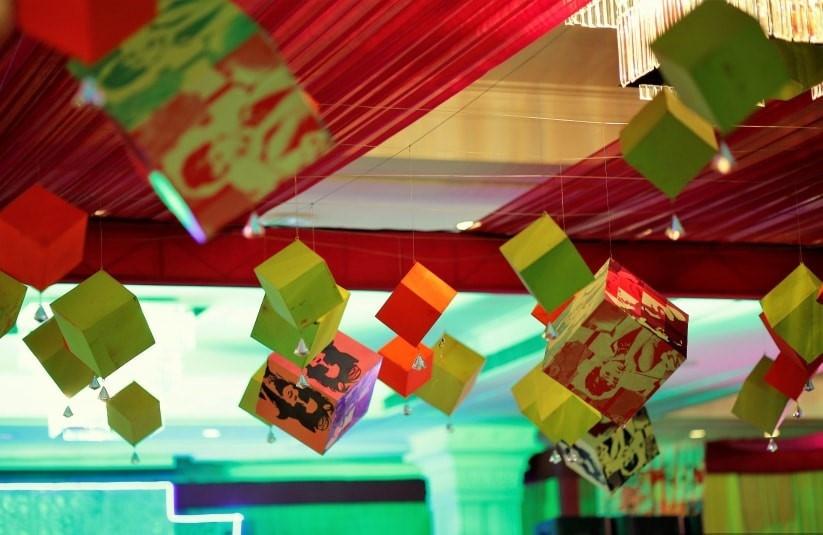 Are you having a retro-themed party or a Bollywood-inspired wedding? If so, then these hanging retro cubes will be the perfect paper decoration ideas you can conjure up. Get them made in your wedding theme colours with some printed with filmy images on all sides and some solid colours. This way, you can emphasise your wedding colours and theme simultaneously.
Your wedding decorator can surely reuse them, giving you the leverage of negotiating for a lower price for these paper decoration ideas.
4. Borrowing Traditions with Chinese Lanterns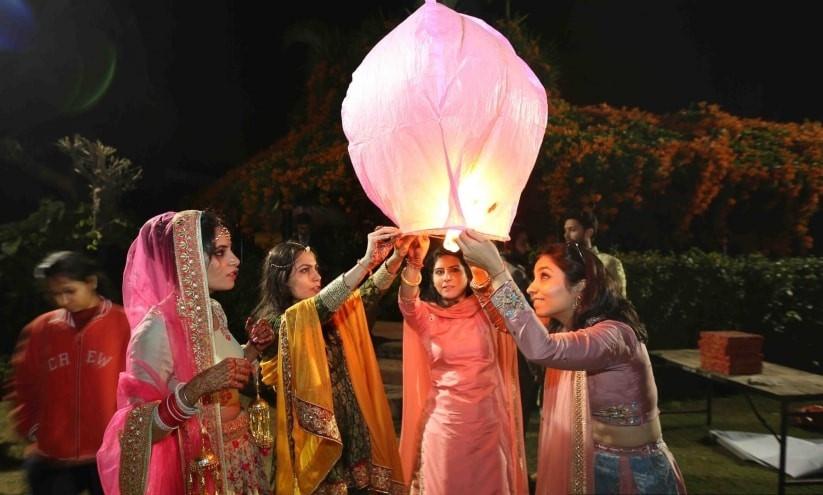 As is the Chinese New Year's tradition of lighting lanterns that rise and light up the sky as a charm to bring in good luck, you can do that same on one of your ceremonies. Apart from being one of the excellent paper decoration ideas, it is slowly becoming a popular tradition borrowed from the Buddhist culture.
If you're having an inter-cultural wedding, what better way to symbolise it than by borrowing the best traditions from different cultures! It would make for a great light show and give your amazing wedding pictures with that whimsical look in low lighting.
5. Pinwheel Paper Decoration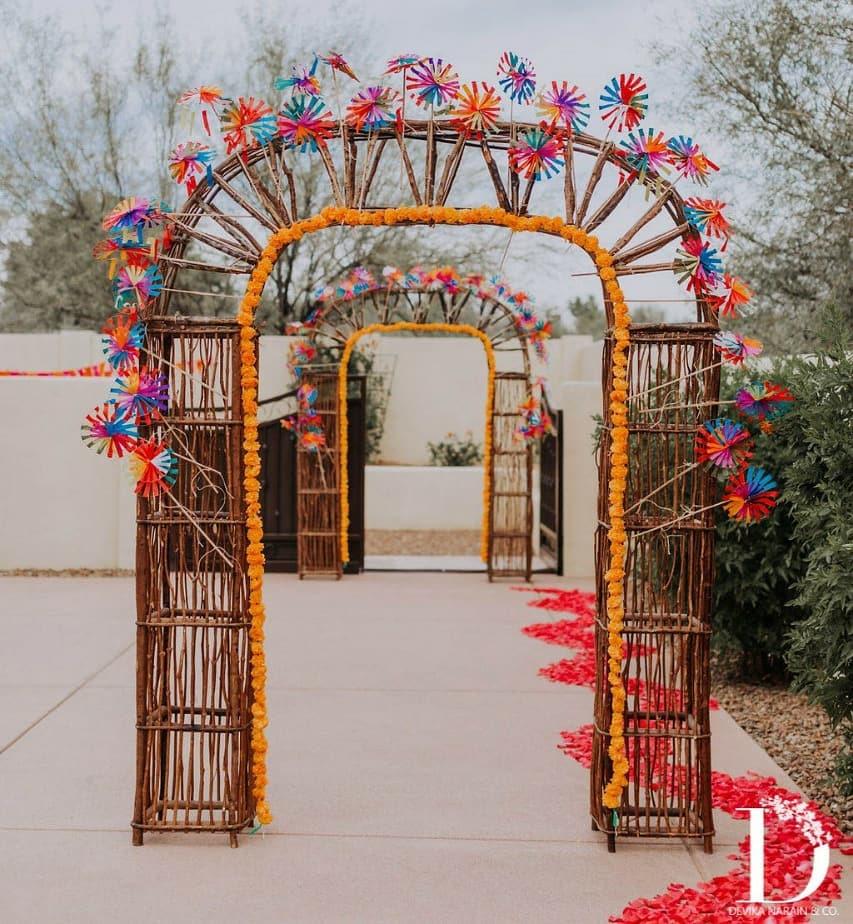 When it comes to smart money-saving paper decoration ideas, pinwheels are your best bet. You can use them as table decoration but putting them up in a vase for your Mehndi ceremony or set them around the Mehndi party for that playful look.
Add more colours with these easily available paper decoration ideas. They prove to be eco-friendly too as you can use them as giveaways for all the children who attend the event.
6. DIY Hanging Decor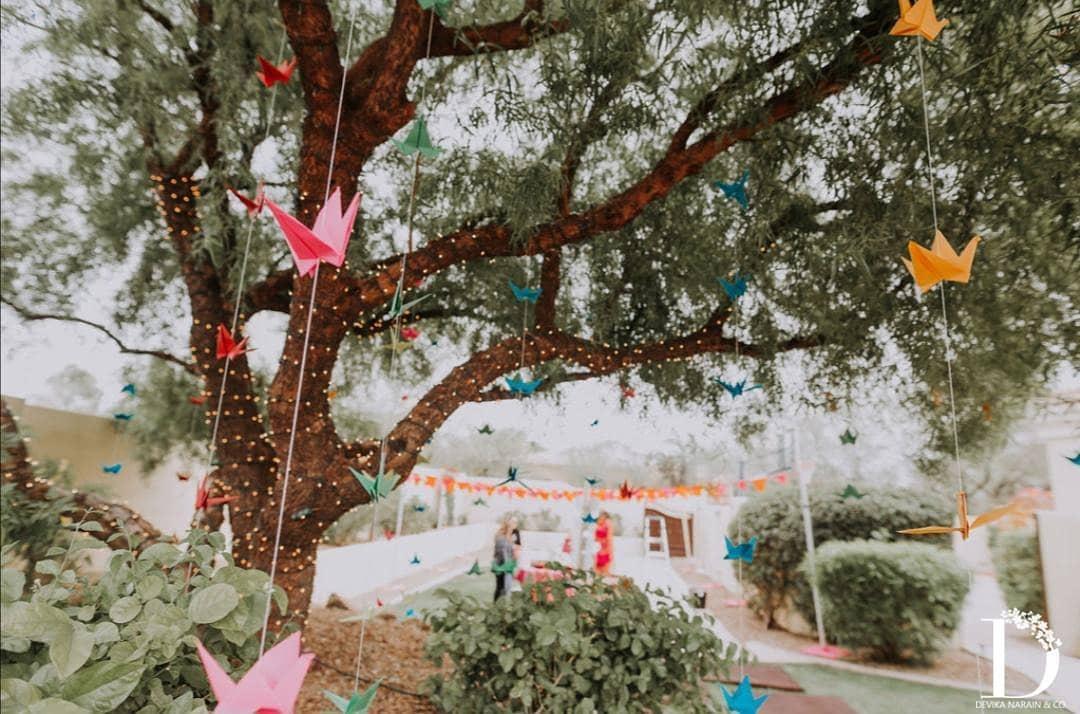 Why not save money with some DIY paper decoration ideas? We all have made origami planes as kids. Use them as hanging decor for your ceremony functions and add a pop of colour to spruce them up.
They can be used around the photobooth, as ceiling decor, for stage backdrop or to create separations at the wedding venue itself. The possibilities with this paper decoration idea are endless, quite beautiful at that too.
7. Flower Cones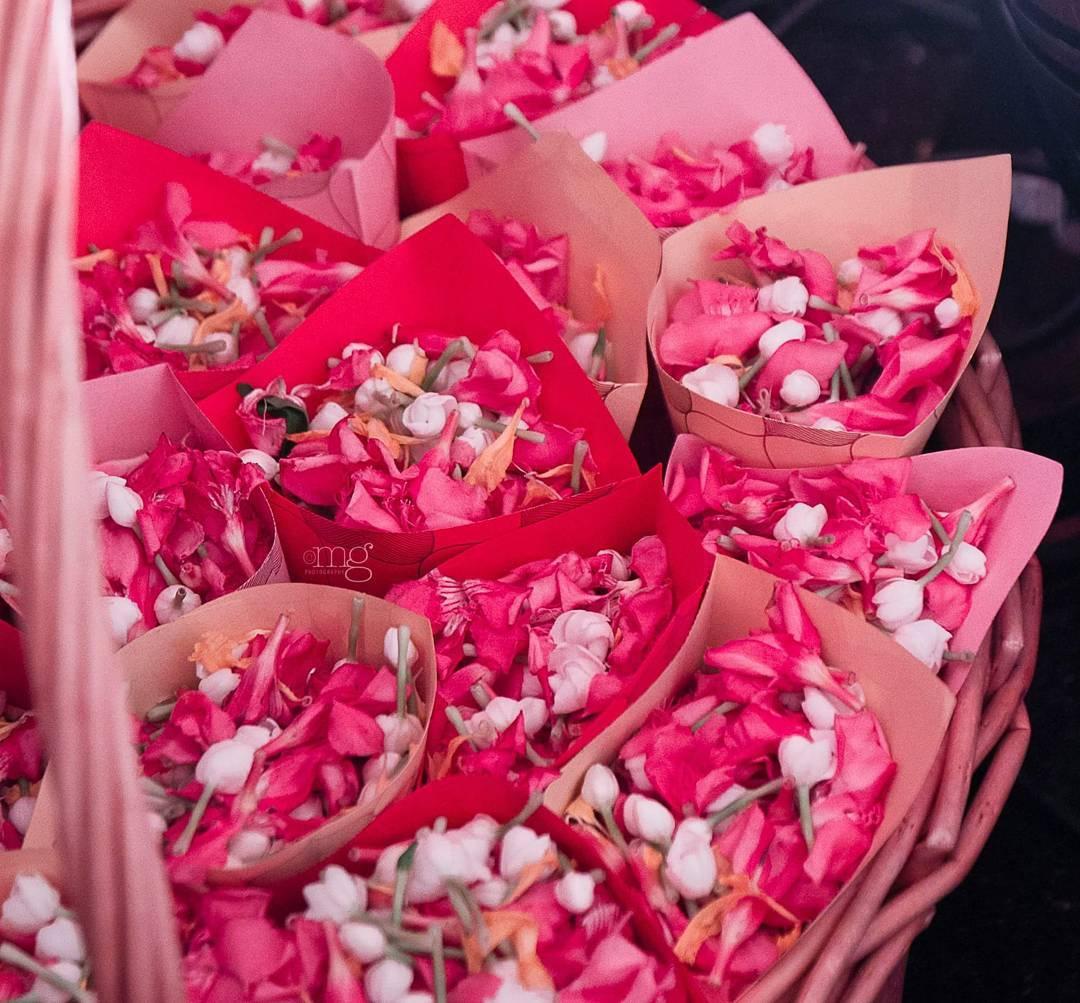 During different ceremonies, people distribute flowers to be showered upon the couple by the guests. Usually, the distribution is done in a haphazard way. One of our paper decoration ideas streamlines just that. Flower cones!
When bunched together, they make pretty decor and when the time comes, the variety of placement makes it easier for all the guests to collect them and make the flower shower begin. How simple, beautiful and useful! Now that is how paper decorations ideas should be!
7. Kite Decor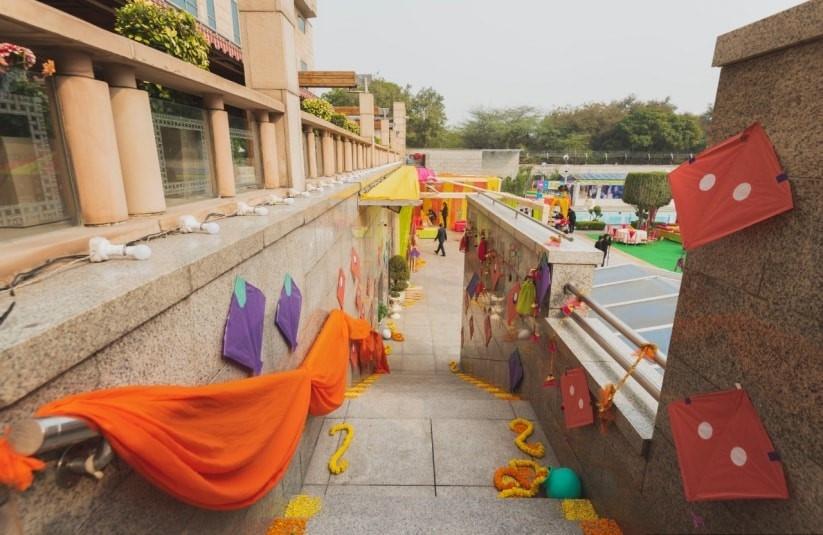 A decor so playful that it takes everyone who sets their eyes upon it back to their childhood; what is it? Kites! Yes, the simplest of paper decoration ideas comprise of kites. They are cheap, readily available and look stunning as decor pieces. Mix and match them according to their colours and your wedding flowers to get the most of this idea.
String them together as ceiling decor or adorn your staircase with them. This childhood delight is sure to bring out the nostalgia among your guests. That makes it perfect for any day ceremony, from Haldi to Mehndi.
Bonus Idea: Kite Flying Competition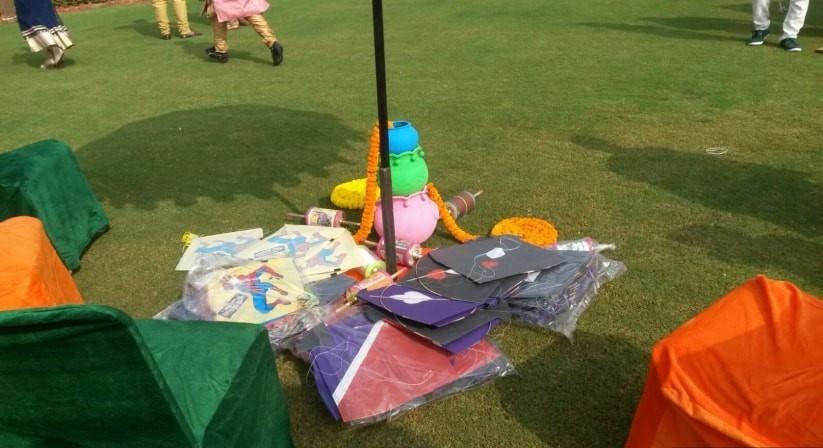 While most of your guests will enjoy the non-stop events and wedding functions, some might long for a mini-break. For them, you can always arrange for an activity inspired by your paper decoration ideas. We're thinking of a kite flying competition. You can divide the teams as bride squad and groom squad and go crazy in this playful banter. Make jokes like whichever side wins the competition will dominate the other in the marriage to amp up the fun quotient. Your guests will surely appreciate the healthy dose of enjoyment.
While we've suggested where to place most of these paper decoration ideas, you can use your own out-of-the-box thinking to make them stand out. Combine them with other elements of your wedding decor and create a masterful look and ambience. Paper, unlike flowers, won't wilt, so you can start the decoration quite a while before the function starts and they will still look the same by the time your guests arrive. Isn't that helpful when you're running around at the last minute to make sure everything is in place?
Do you have more paper decoration ideas of your own? Share them with us and other couples-to-be in the comments below.