This Mumbai Couple Planned a Wedding at Home With Less Than 50 People
Shreya & Akshay's 50-people wedding in an intimate ceremony in Mumbai is a silver lining amidst the lockdown. A little happily ever after is always inspirational. Read to know.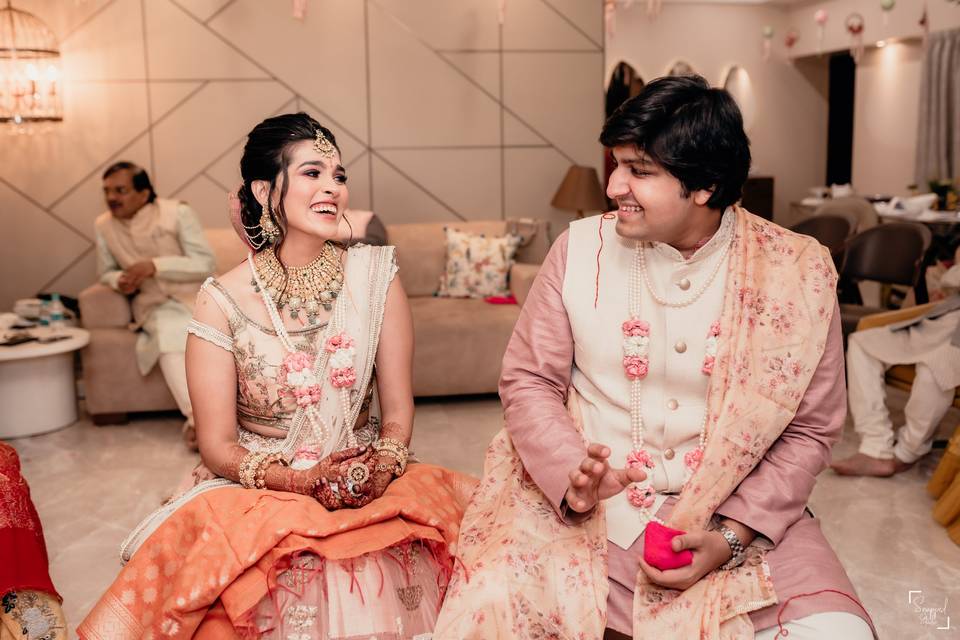 While the world finds its way through the "new normal", there are still many celebrations that are put on hold. A lot of to-be-wed couples are still wondering how to host a wedding in the times of corona. A 50 people wedding that abides by the protocols of the lockdown as laid down by the government of India is not a cakewalk. However, "jab miya biwi raazi, toh kya karega qazi" is an apt expression here.
There isn't one perfect time to celebrate the coming together of two people. This couple based out of Mumbai just got married amidst the lockdown and it was nothing short of a fairytale affair. A much-needed narrative to inspire the couples who are waiting for their wedding day in these difficult times. Scroll down to read about Shreya Mehta and Akshaykumar Sirsalewala's first-hand experience of hosting their #WeddingInTheTimesOfCorona.
The AWWdorable Love Story of Shreya & Akshay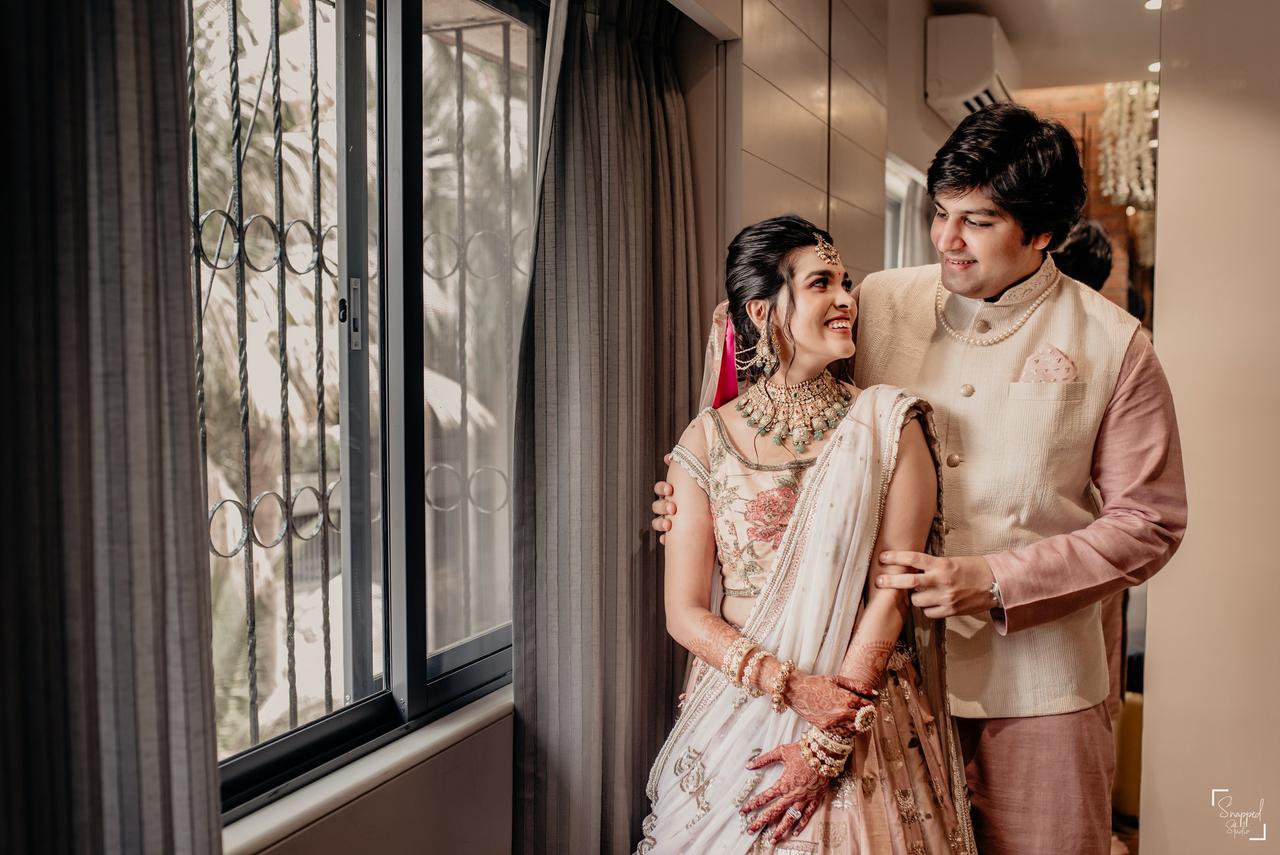 "We first saw each other at NM college 10 years ago. Both of us wanted to become future Chartered Accountants, so our paths kept crossing – from the same class in college to the same tutorials! My wife supposedly had a major crush on me", says the groom Akshay. Their love story started in 2011 when they became acquaintances after a party with their common friends.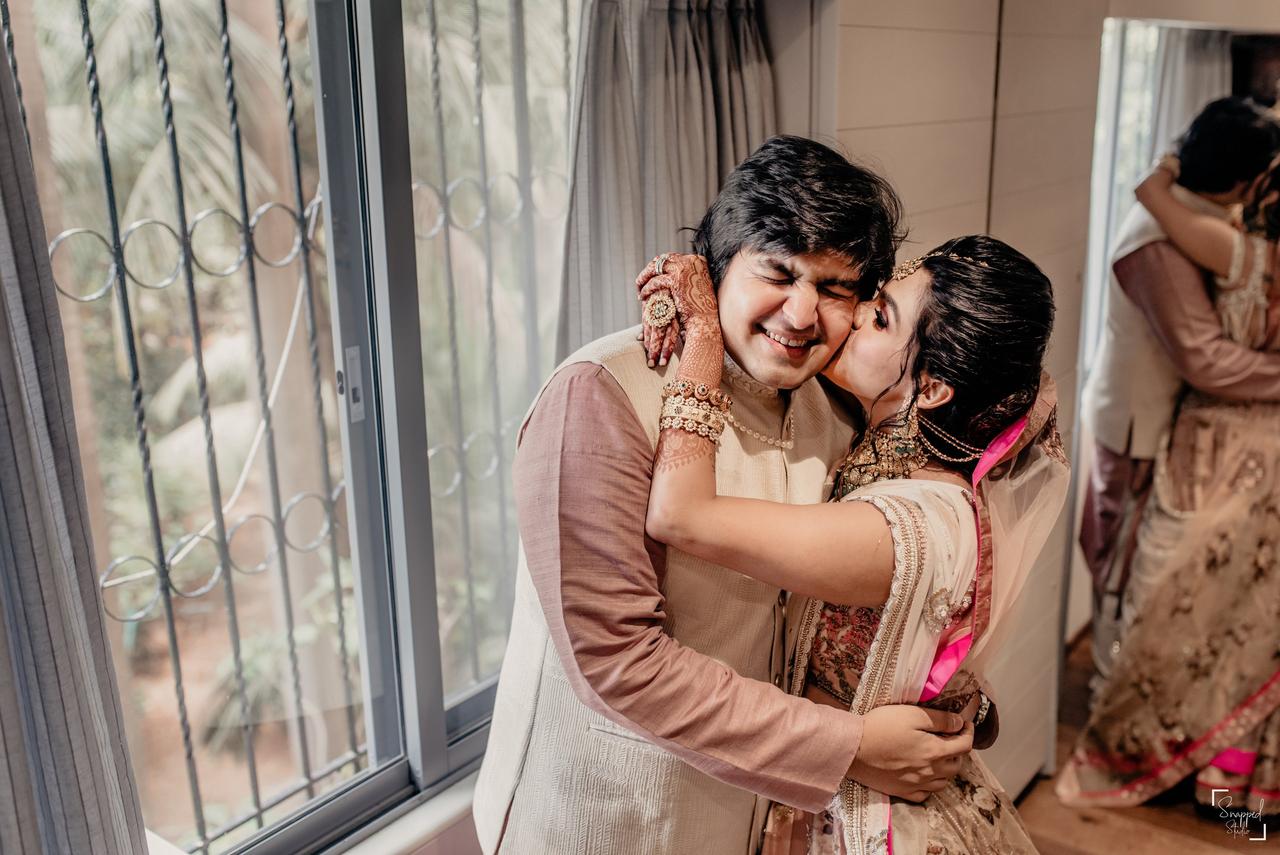 "This led to phone calls, more meetings and finally a super romantic proposal by me; a text message stating 'We are dating right?' She still complains about it!" says Akshay. Their romance bore fruit and Shreya got down on one knee in 2018 and proposed to Akshay. They got engaged soon after in 2019.
Their Wedding #OOTD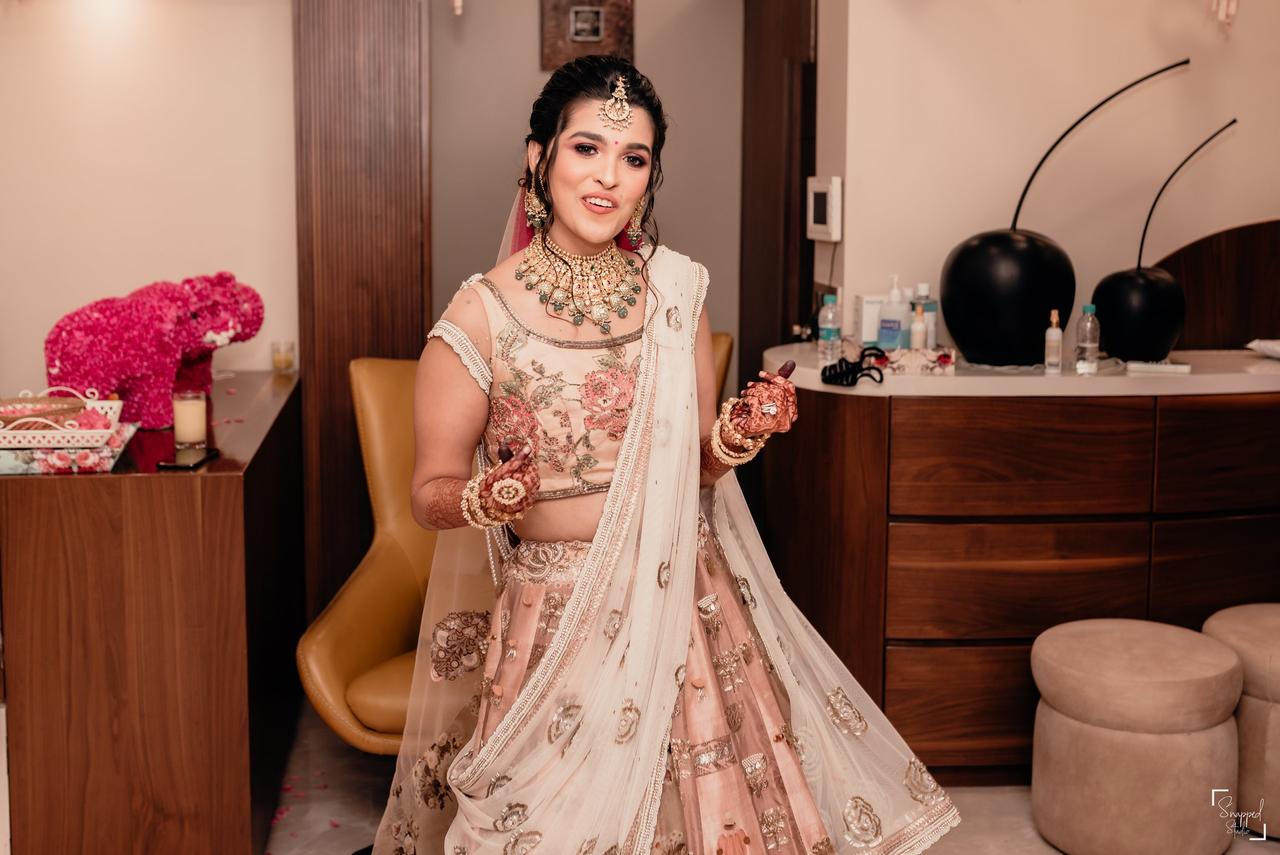 Many to-be-weds are worried about their wedding outfits while hosting an intimate wedding or a virtual wedding during the lockdown. However, couples can opt to flaunt their heirloom pieces like the celebs for a breathtaking look that is deeply rooted in their family's emotions. Grooms can opt for a safa made out of the mother's dupatta and the brides can flaunt their mother's jewellery and even their sarees and lehengas.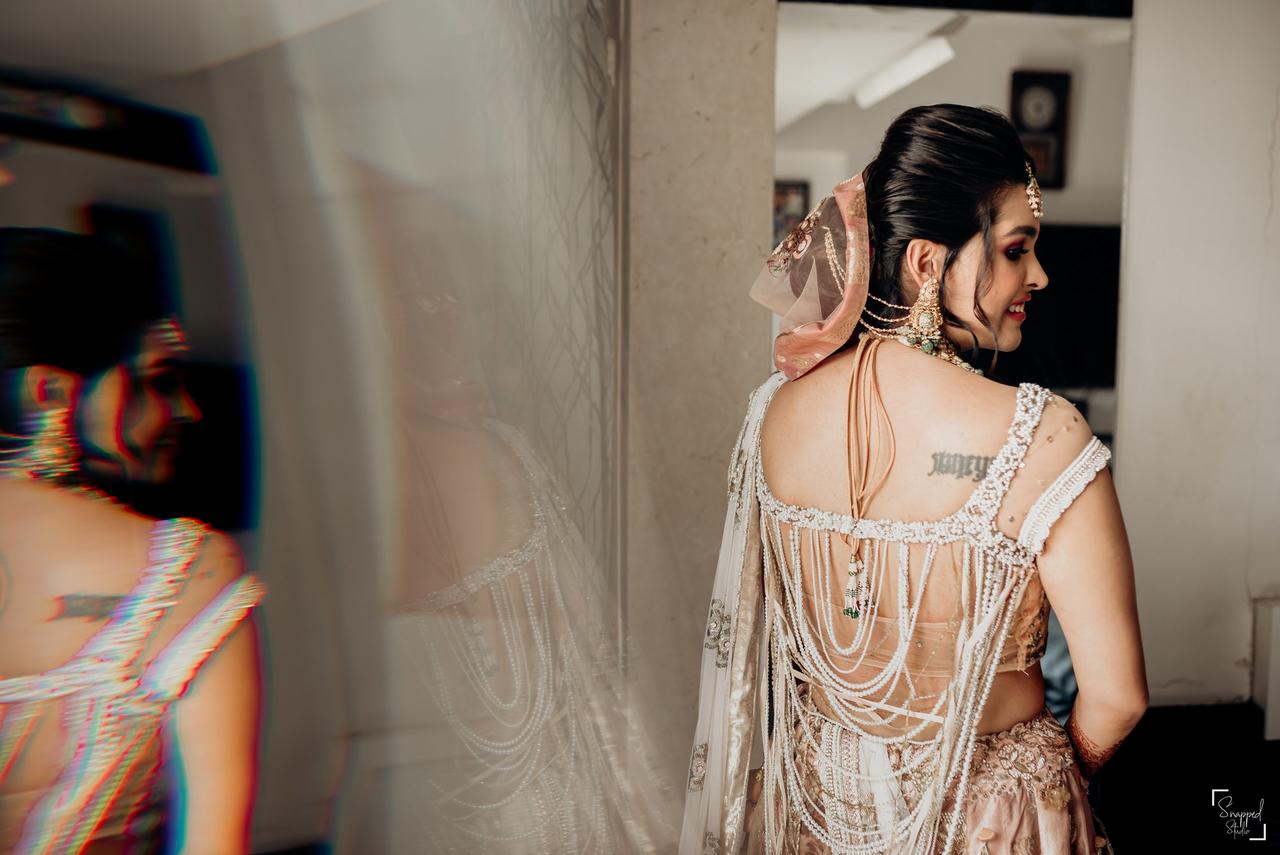 Since the couple's wedding outfits were still with the designers they picked for their wedding, they could not get it on time for their wedding due to the lockdown. Shreya chose to wear her mother-in-law's lehenga from AUM by Ashima and Asit and topped it with her sister's blouse from Riddhi Majithia Official. We love her blouse back design!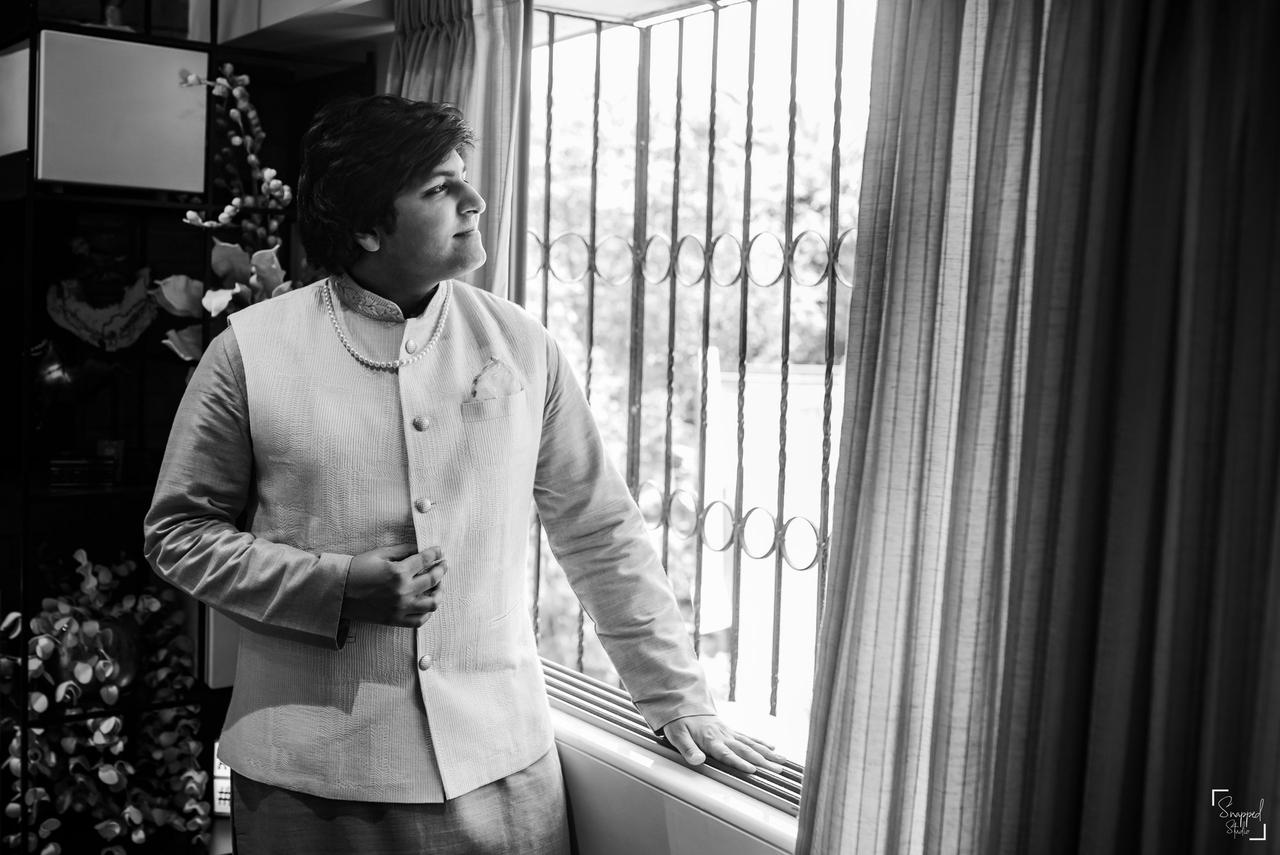 Akshay wore a kurta and jacket that he already owned from the label Pre-Ri.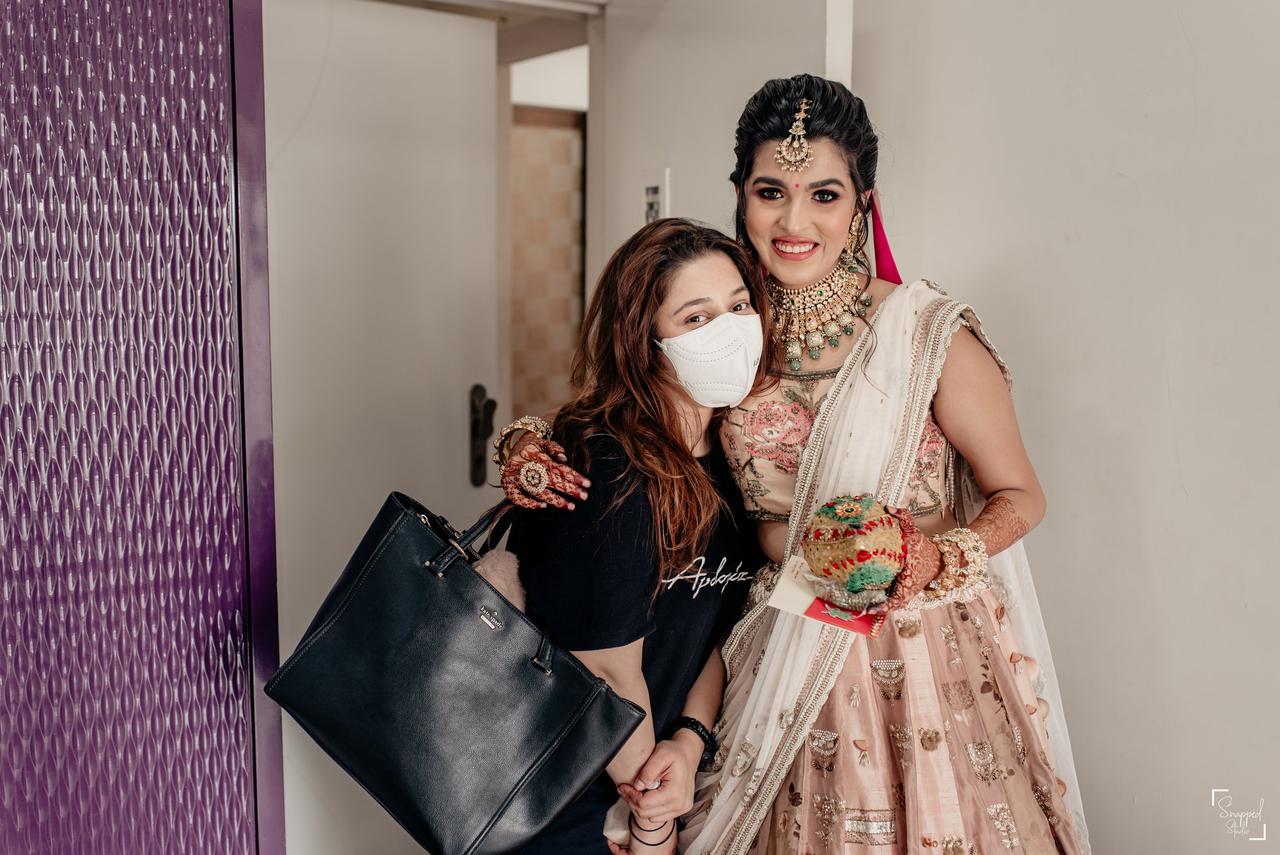 Shreya's makeup artist was Meraki by Ritika and the soft dewy makeup made this bride look absolutely dreamy and stunning.
Many other brides who have tied the knot during the lockdown have often done their own makeup due to the lack of business opening. However, many vendors are resuming business and doing it with utmost caution and if you are a bride who is looking for a makeup artist or a photographer, you can get in touch with the professionals listed on our website, to know more.
The Guest List of Less than 50 People Wedding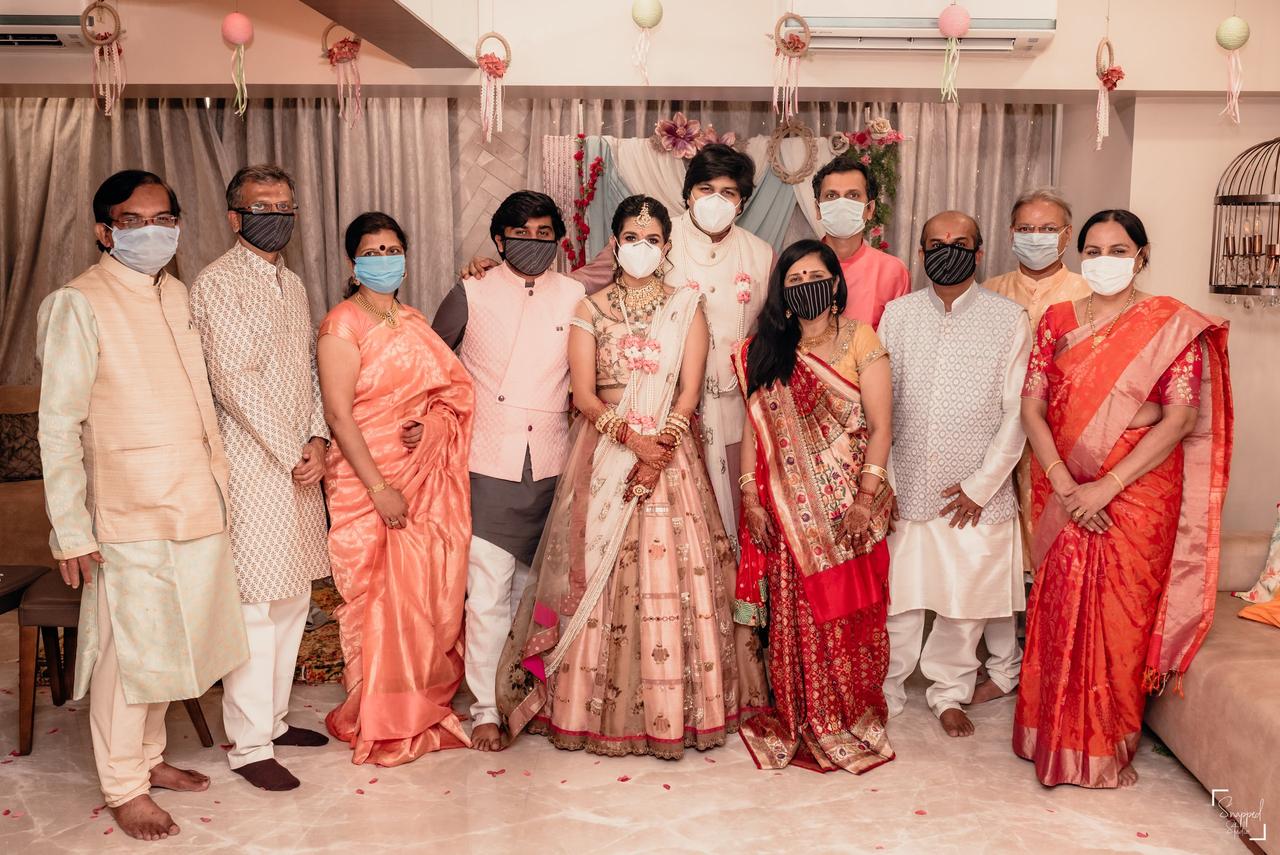 Downsizing a guest list of 300+ people is confusing and meticulous. While the hectic wedding planning in the lockdown can be stressful, you will need to try some stress-relieving tasks at home to enjoy the sanity. You can go through our tips on how to reduce the wedding guest list down to 50 guests for your weddings during the lockdown.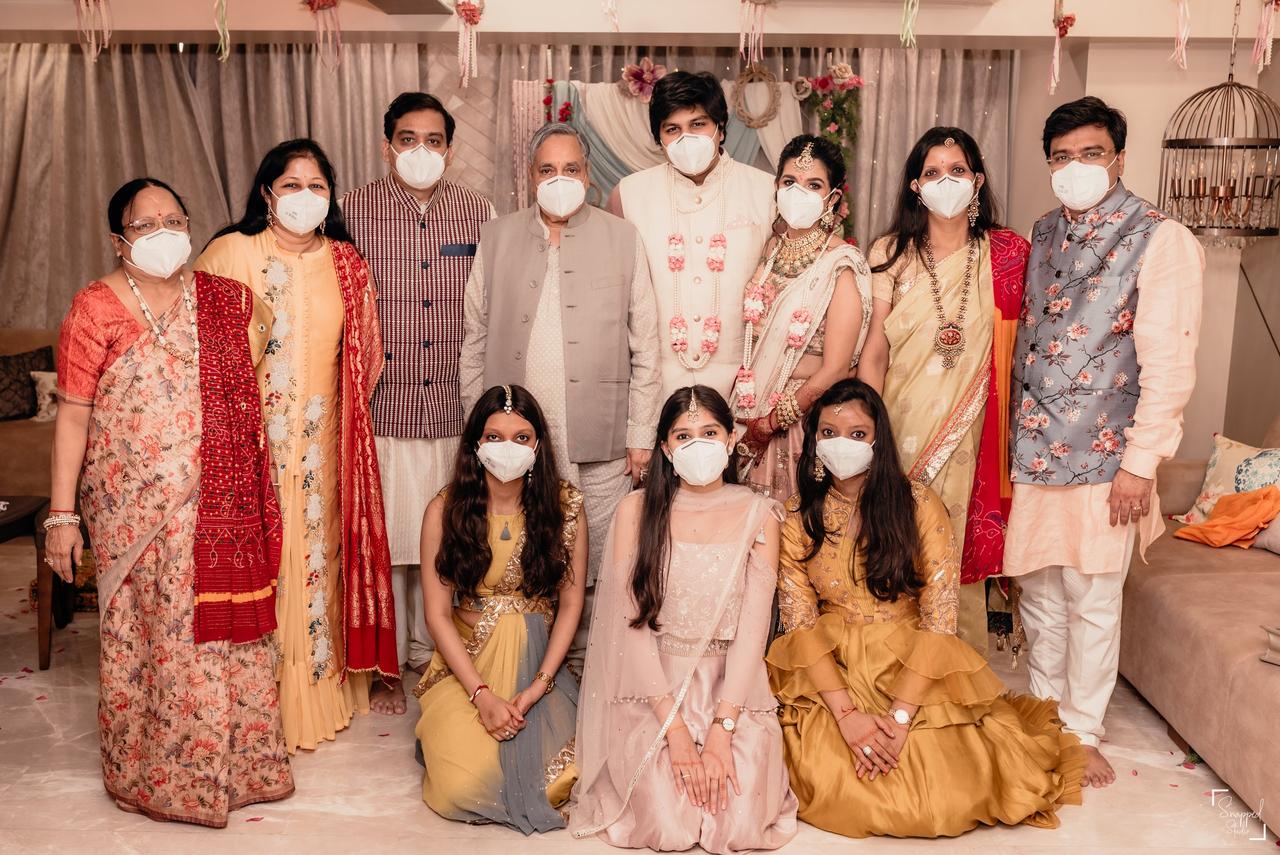 Shreya and Akshay hosted 20 guests at their wedding in Akshay' house. However, more than 70 families participated in their celebration with a headcount of over 250 people witnessing their wedding virtually through Zoom call.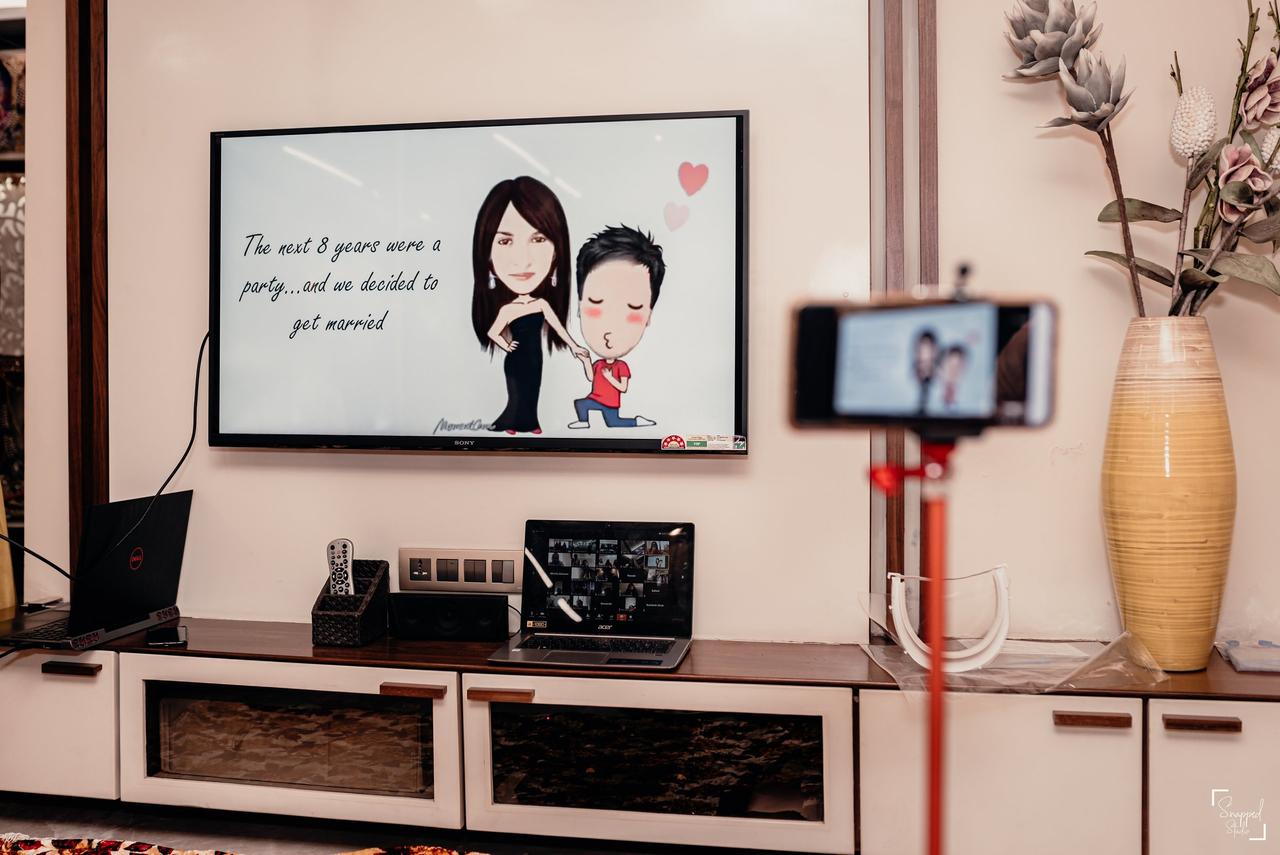 Akshay tells us, "All of them were dressed traditionally, including some joining us from the USA at 4 in the morning! It never felt that we were a small group. At the end of the ceremony, the couple did a little dance, along with all the Zoom participants. The highlight was when my aunt actually threw rose petals on the screen during Varmala!"
DIY Decor to The Rescue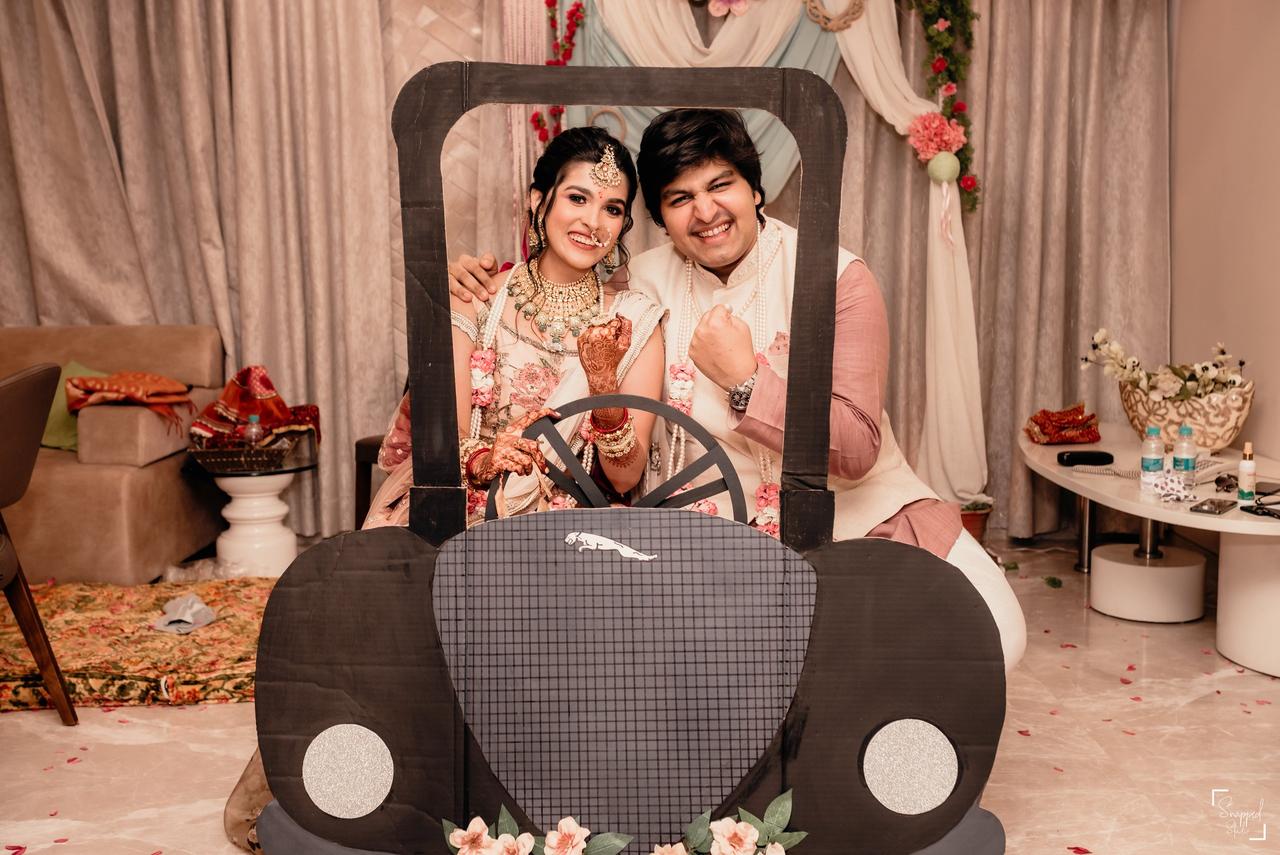 DIY decor at weddings during the lockdown has become the new trend. From bangles for decor to umbrella decoration ideas and even fairy lights at weddings, the range of wedding decor that you can experiment with DIY is commendable.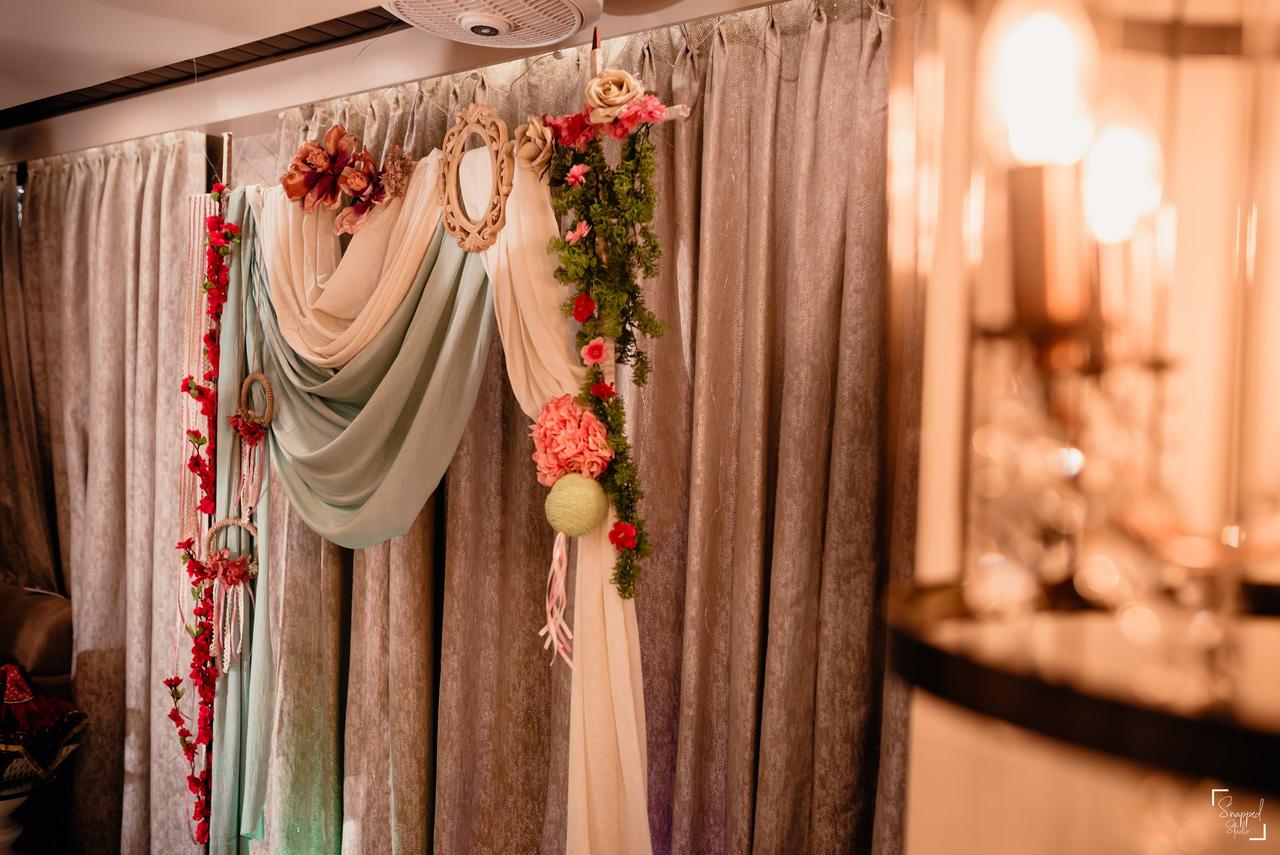 The mesmerising decor for Shreya and Akshay's wedding was conceptualised by their talented wedding planner Maukepe Taufa.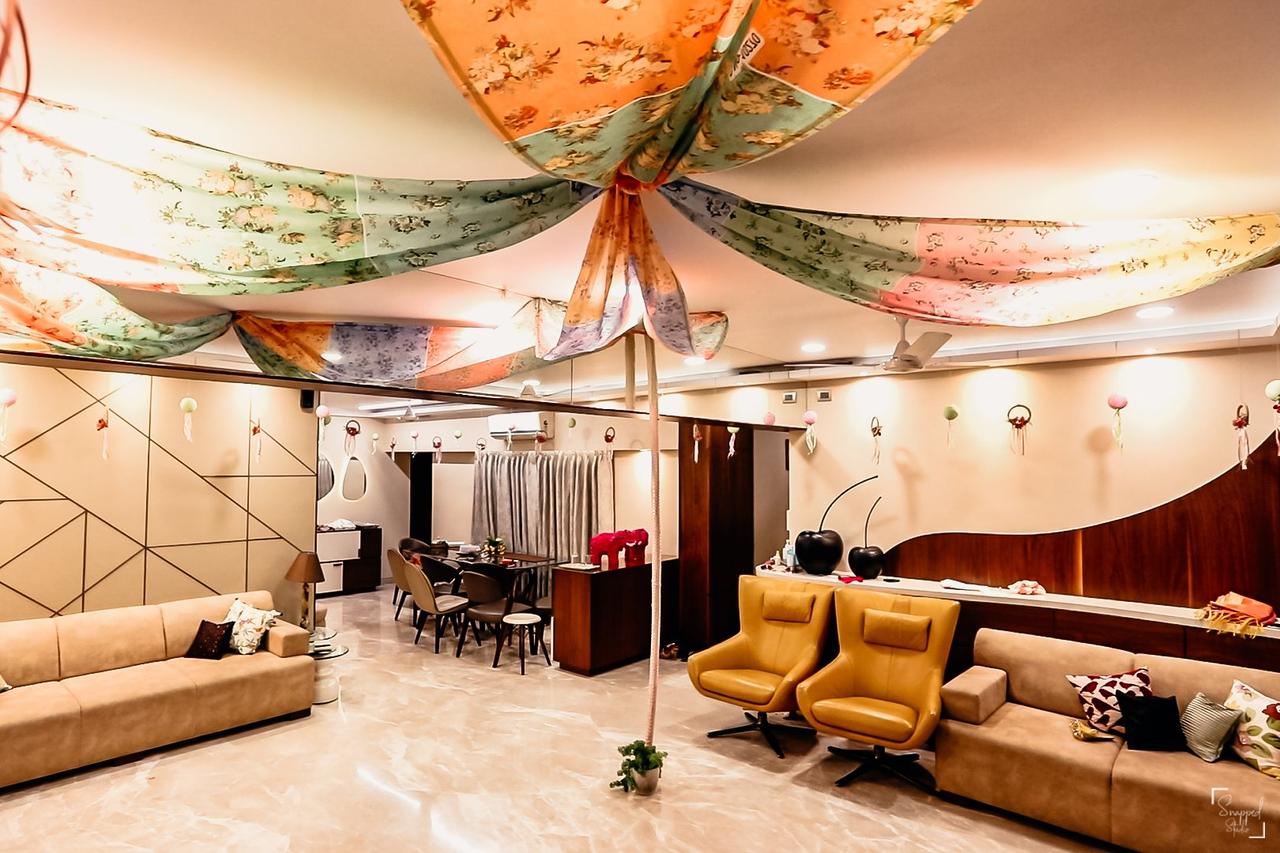 Shreya was very happy with the way the wedding turned out and she says, "Akshay's family came together and planned the entire wedding. They wanted to surprise me and give me the wedding I wanted. His sisters are actually event planners, operating a company known as Mauke pe Taufa. Without them, it would not have been possible at all!"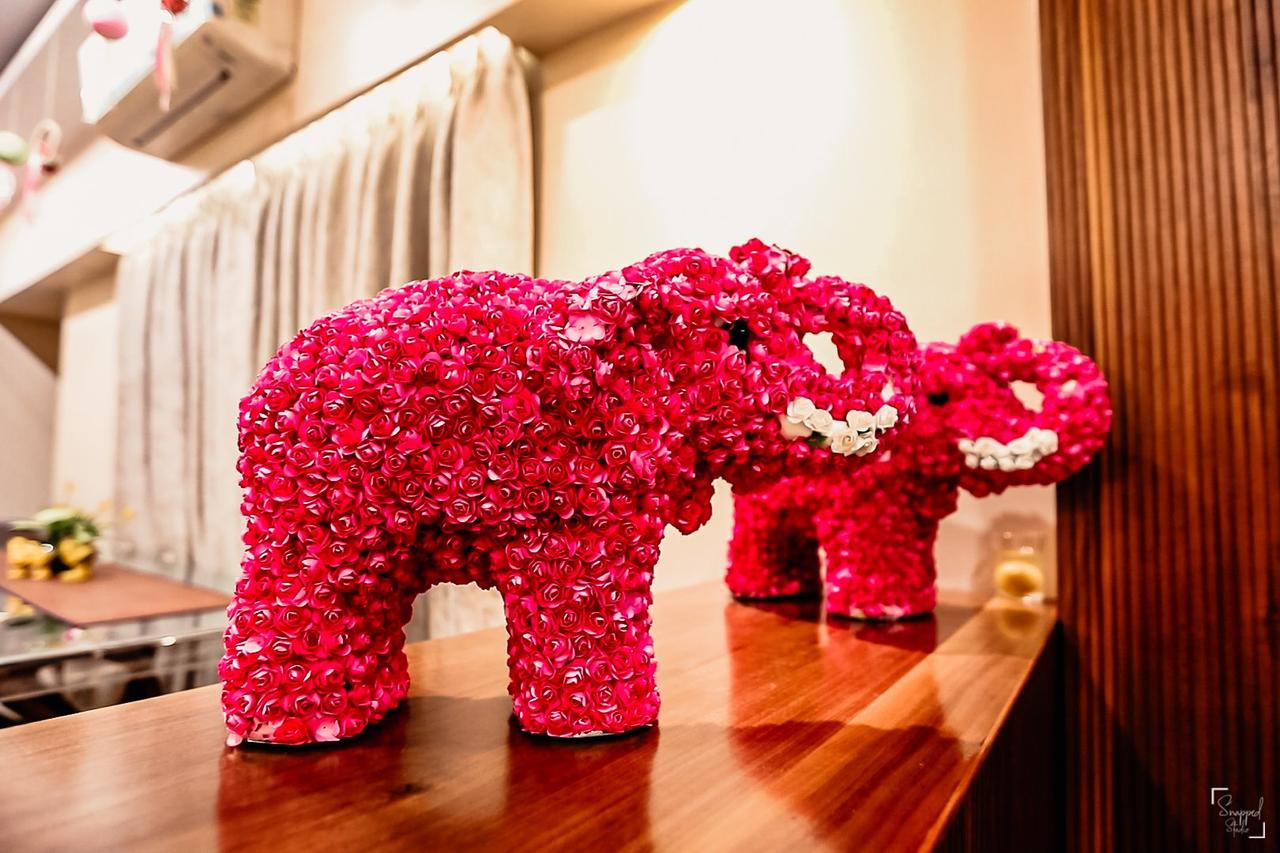 The couple says, "From Décor to Varmala to the bride's doli and groom's baraat in a Jaguar car, everything was DIY. MaukepeTaufa conceptualised it and made the same. It became the highlight of our wedding."
Safety First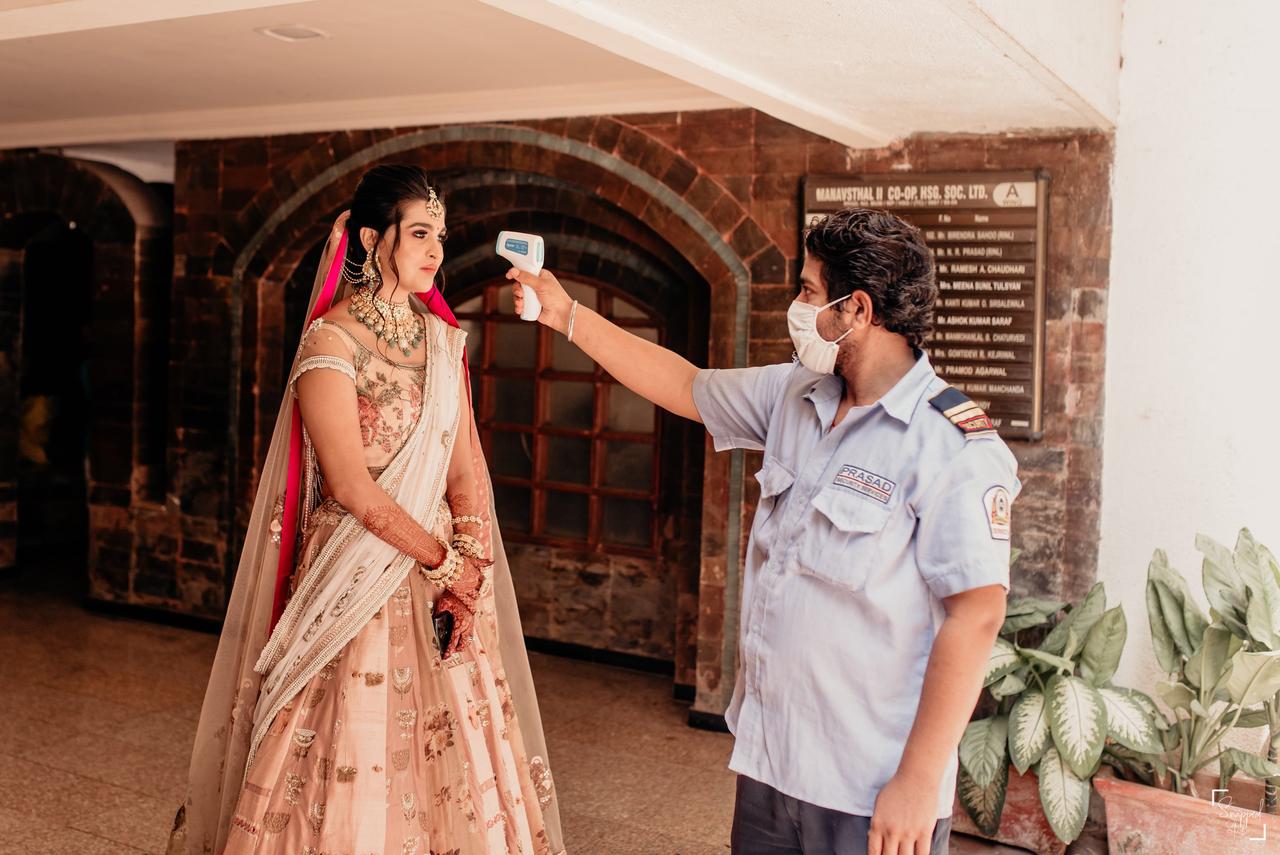 Hosting a wedding in the times of Corona is not the dream come true moment. It is in fact of supreme importance that safety measures are taken and protocols are followed diligently even while we celebrate love. There were sanitisers kept at every interval and the guests who arrived were in masks and were asked to sanitise and wash their hands.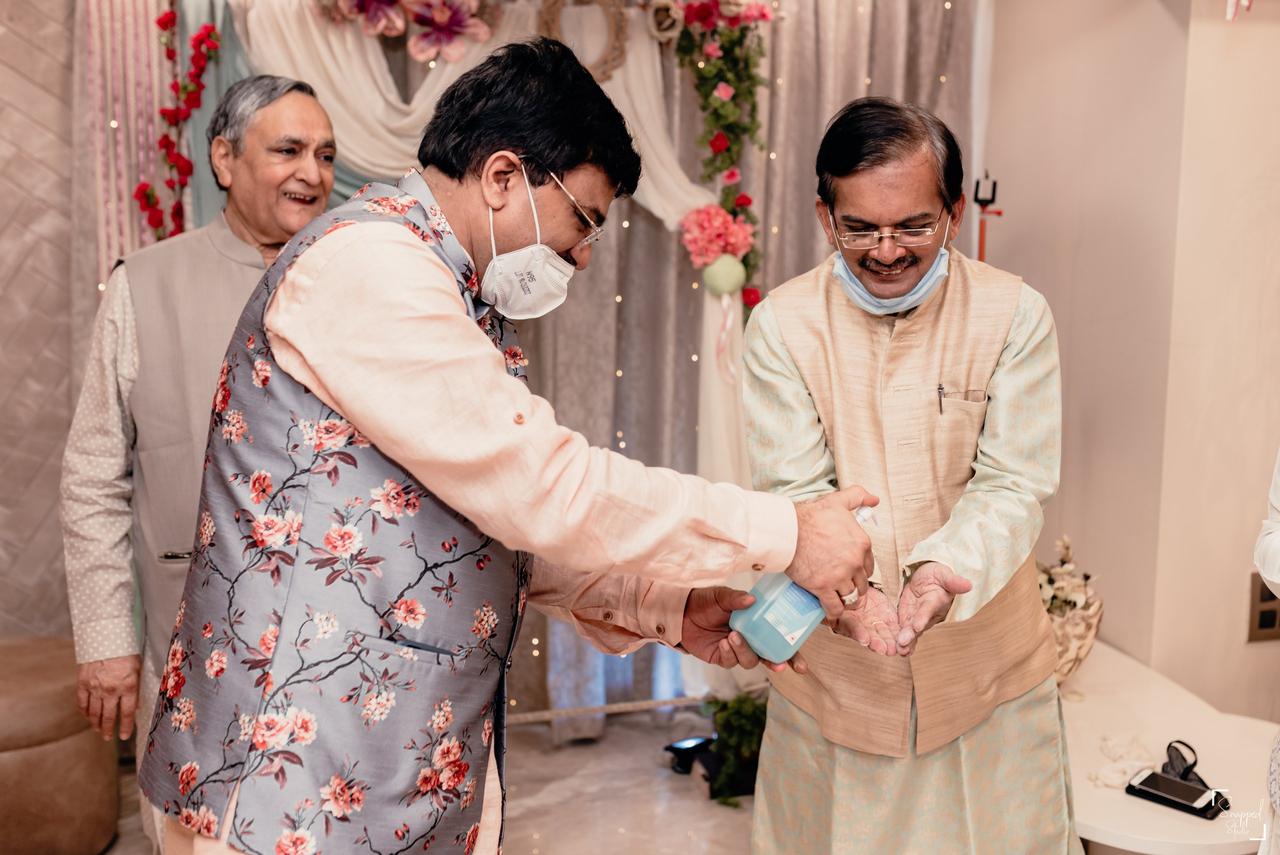 All the ceremonies were celebrated in order of the pre and post-wedding rituals. Akshay told WeddingWire, "As Shreya is Gujarati, lagan lakhvanu was celebrated by all the relatives joining over zoom. There was a singing face-off between Shreya's maternal and paternal family. Next day, we celebrated her Mehendi and Haldi function over Zoom where all the relatives and cousins danced at their respective homes and kick-started our wedding."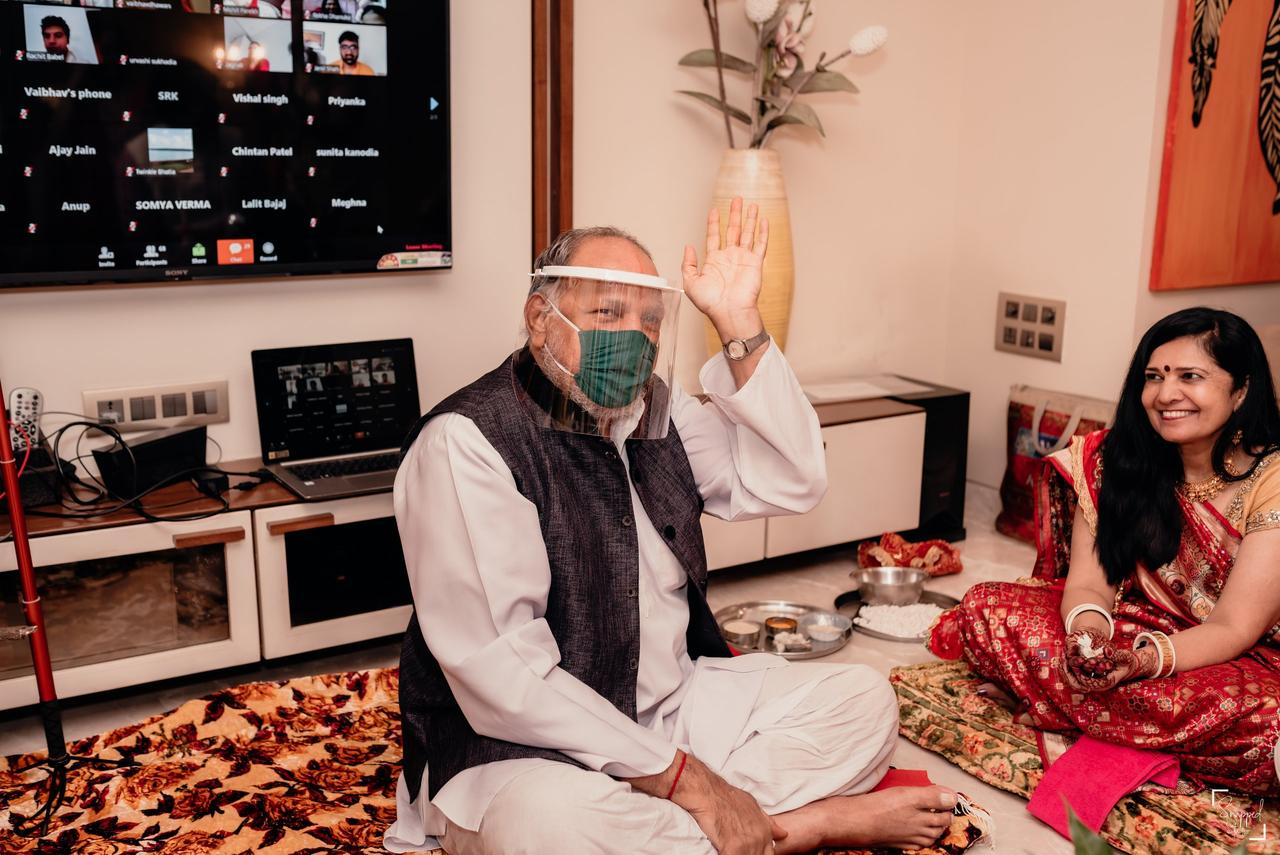 While the traditions and ceremonies were being celebrated in full fervour at the groom's house in Andheri, the guests and priest in masks using sanitisers and other safety measures stole the show. They made sure that their wedding is not only an unconventionally unforgettable one, but one that keeps their guests safe.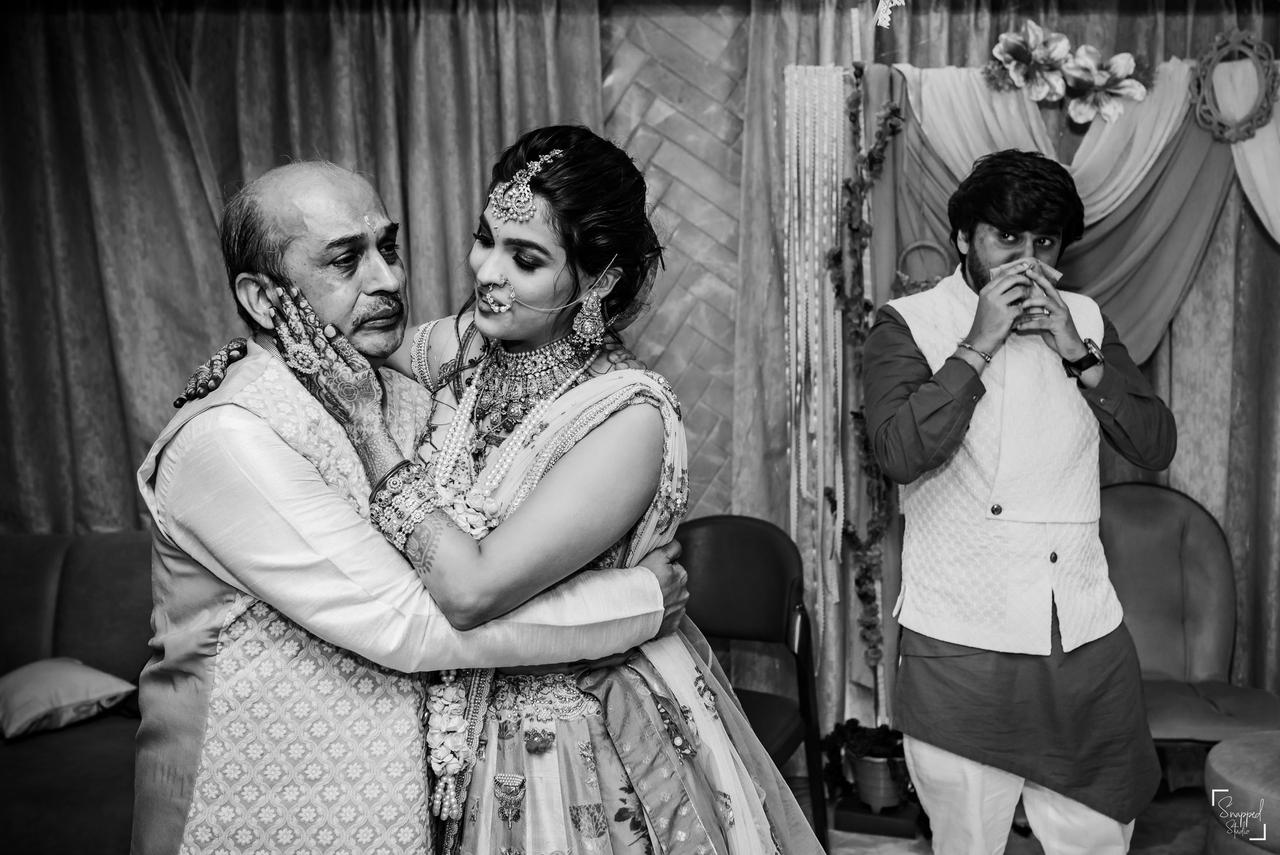 Shreya had to travel from Goregaon to Akshay's residence in Andheri which is about an hour's drive to make. Their families and relatives have constantly supported them through various means. Akshay says they planned games that involved "Questions surrounding marriage and our relationship and a crossword puzzle containing clues about us, our unique personalities and our future! This sent us into a completely nostalgic trip!"
Not only that the uber-cool family had also planned a surprise for the couple. Shreya and Akshay were moved by the warm gestures that their families were expressing. They said, "When we actually felt nothing could make us happier, our cousins, with the help of our friends, created a website having all our best pictures over the last 8.5 years! The website also had memories from our engagement and video wishes from all our closed ones! Talk about feeling loved!"
Even though the wedding date was fixed in the auspicious hours of 1st May 2020. They had put it on hold for a while, like many other couples who have postponed their wedding in lieu of the pandemic unfolding uncertain times ahead of us. But they finally decided that nothing could make their lives better than tying the knot and they took their vows for a happily ever after on the 18th of May 2020.
In order for the wedding ceremony to take place, they required two certificates of no objection - one from the police and the other from the residential building where it was held.
The couple also confirms, "We will plan an intimate Reception and cocktail party sometime later this year when everything is safe! We want to celebrate our marriage with our close family and friends. As our wedding invite also stated, 'We shall get to the good kind of corona soon.'"
Their unique way of celebrating their #LoveInTheTimesOfCorona is a true inspiration that will be the silver lining for many couples who are waiting to get married amidst the conundrums of uncertainty.
Note: All the photos were sourced from Shreya & Akshay's wedding photographer, Snapped Studio.
You can get in touch with professional wedding planners on board who can help you plan a flawless wedding even during the lockdown.