Stunning Ideas to Include Artificial Flower Decor for Monsoon Weddings
Real flowers can possibly turn your monsoon wedding decor upside down and so here are some artificial flower decor ideas for you to check out!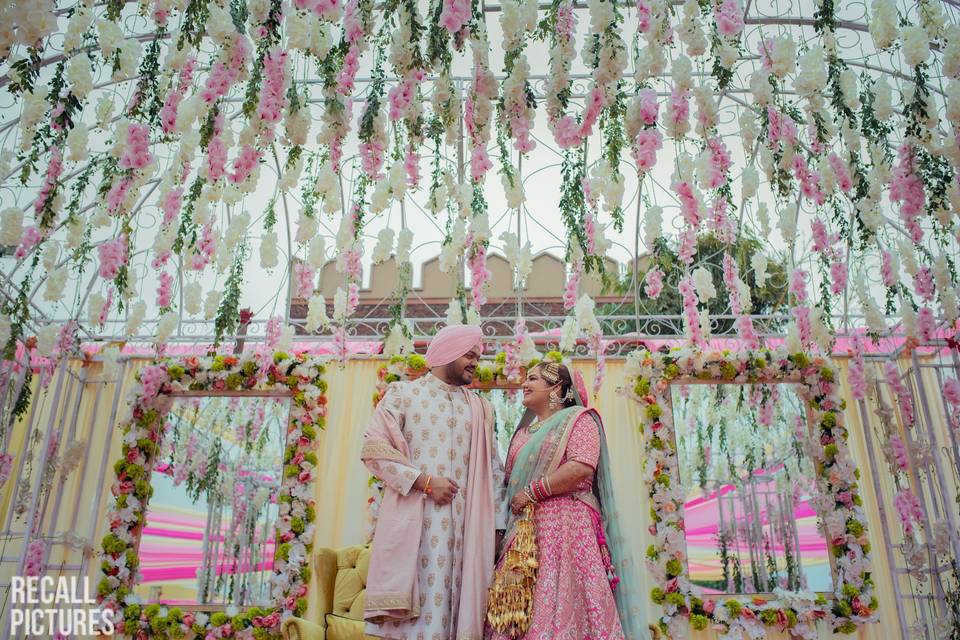 The decor of your wedding can be a solid game changer when done right and it can get really challenging when it's for your monsoon wedding. Monsoon weddings are undeniably jovial affairs but they can also be quite a handful at the same time. From planning the minutest details to make your monsoon wedding a fuss-free affair to jotting all the wedding wear tips to be able to frolic around with ease, having a monsoon wedding will sure keep you on your toes.
Out of the many wedding decor ideas, if you're choosing floral arrangements for your monsoon wedding, we're afraid you might be jumping in for a rocky ride. Not only getting truckloads of full-bloomed fresh florals a challenge during the rainy season; the logistics of handling them from the source to the venue can be unimaginably stressful too. If that wasn't exhausting enough, the coronavirus situation only adds to the setbacks of having fresh floral arrangements for a monsoon wedding decor.
What if we say, artificial flowers are your golden ticket to having an amazing monsoon-proof decor for your wedding. It definitely seems like a more commonsensical decision than ever. Right? Moreover, artificial flowers are not just easily accessible, they're relatively cheaper than fresh florals too. So, we've fished out some amazing artificial flowers decor ideas for your monsoon wedding. Scroll along and check 'em out!
Mandap Decor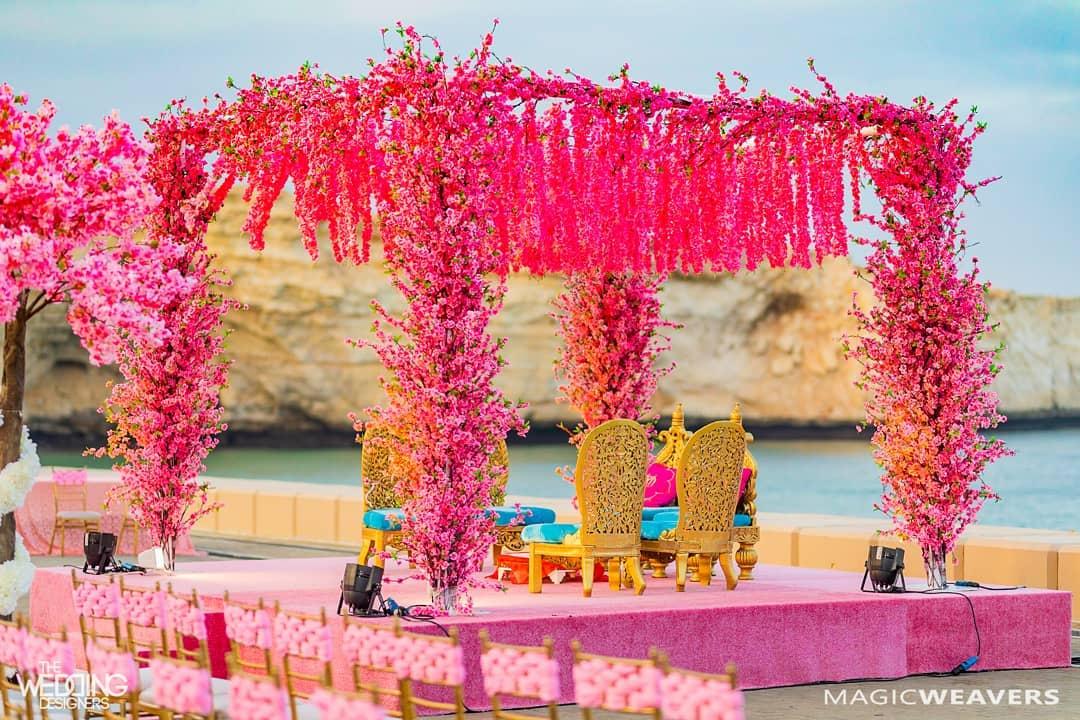 The mandap is probably the most important element in a wedding and its decor needs to stand out at all costs. When going for artificial flowers as the primary source to beauty a mandap, it is important to ensure what flowers will fit the bill the most. This gorgeous floral mandap laden with pink faux cherry blossom flowers is a dreamy sight.
Entrance Decor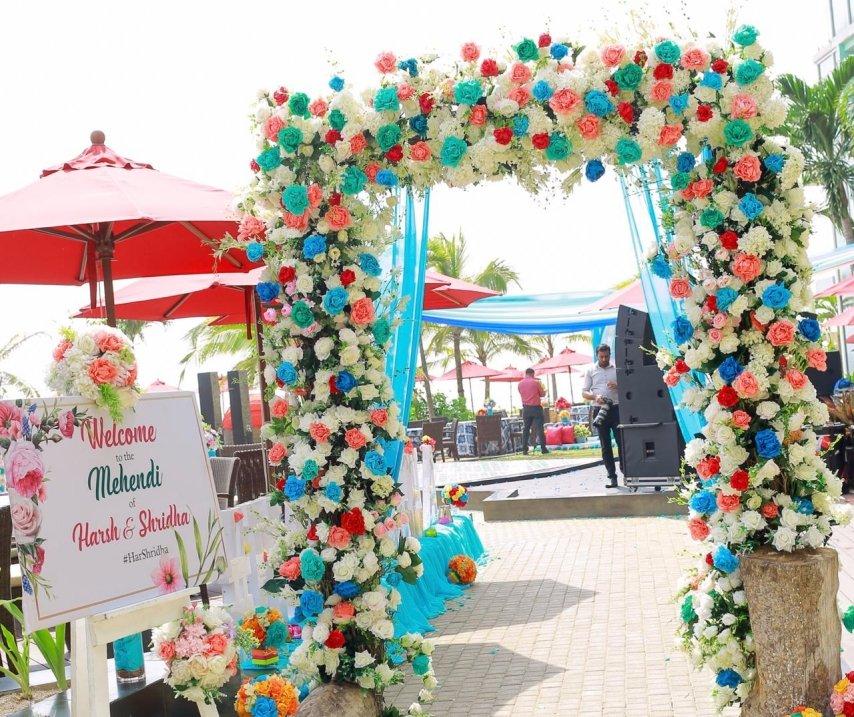 We all know how impactful the entrance of any wedding ceremony is and obviously the decor must justify that. This mehndi entrance decor decked up in hues of turquoise, white and red artificial florals looks absolutely mesmerising.
Backdrop Decor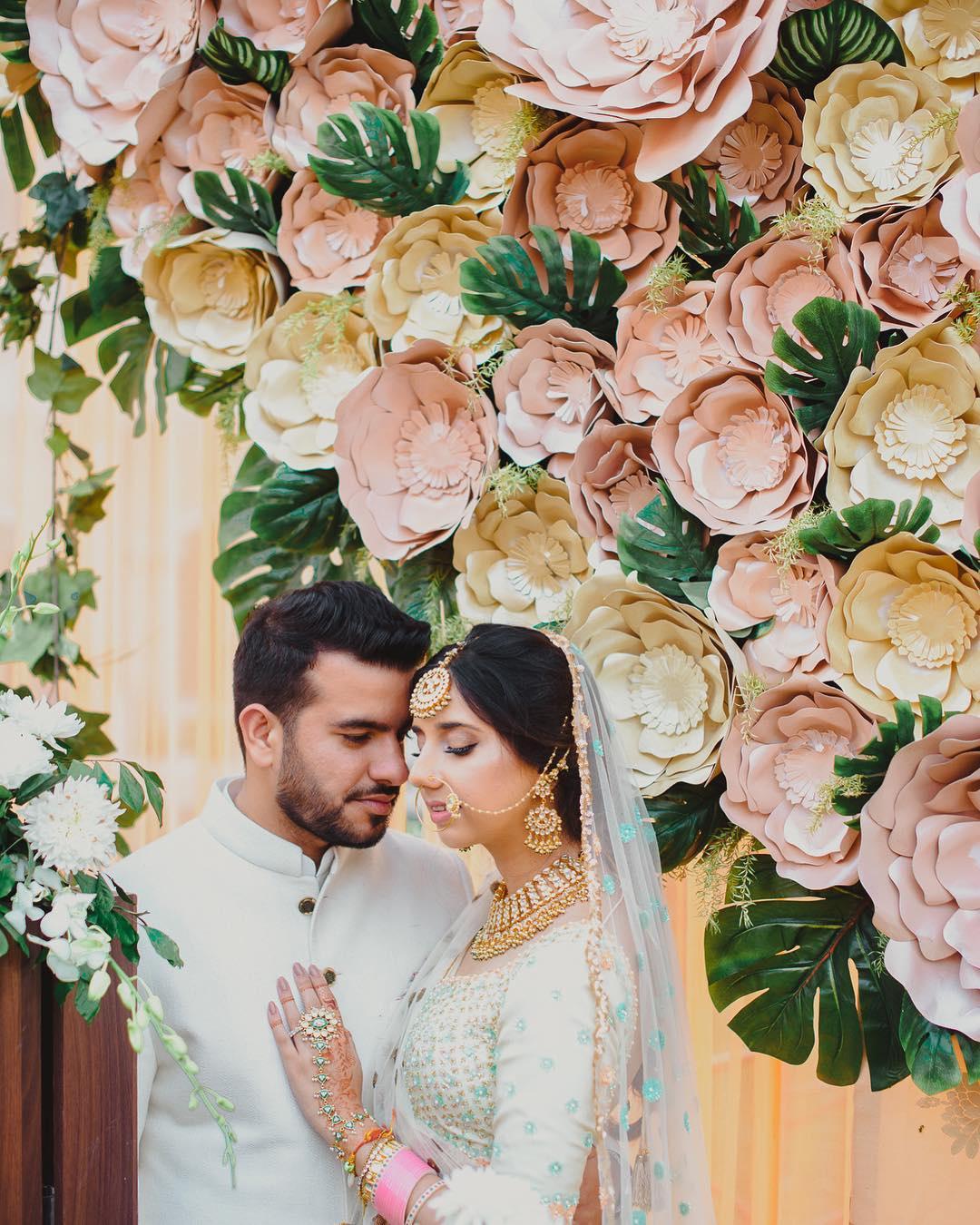 Every ceremony needs a pretty backdrop in place in order to get amazing wedding photographs and florals make everything look perfect. When replacing fresh flowers with artificial ones consider opting for paper flowers, because why not? This particular paper flower pastel backdrop with hints of green is a stunning backdrop design.
Ceiling Decor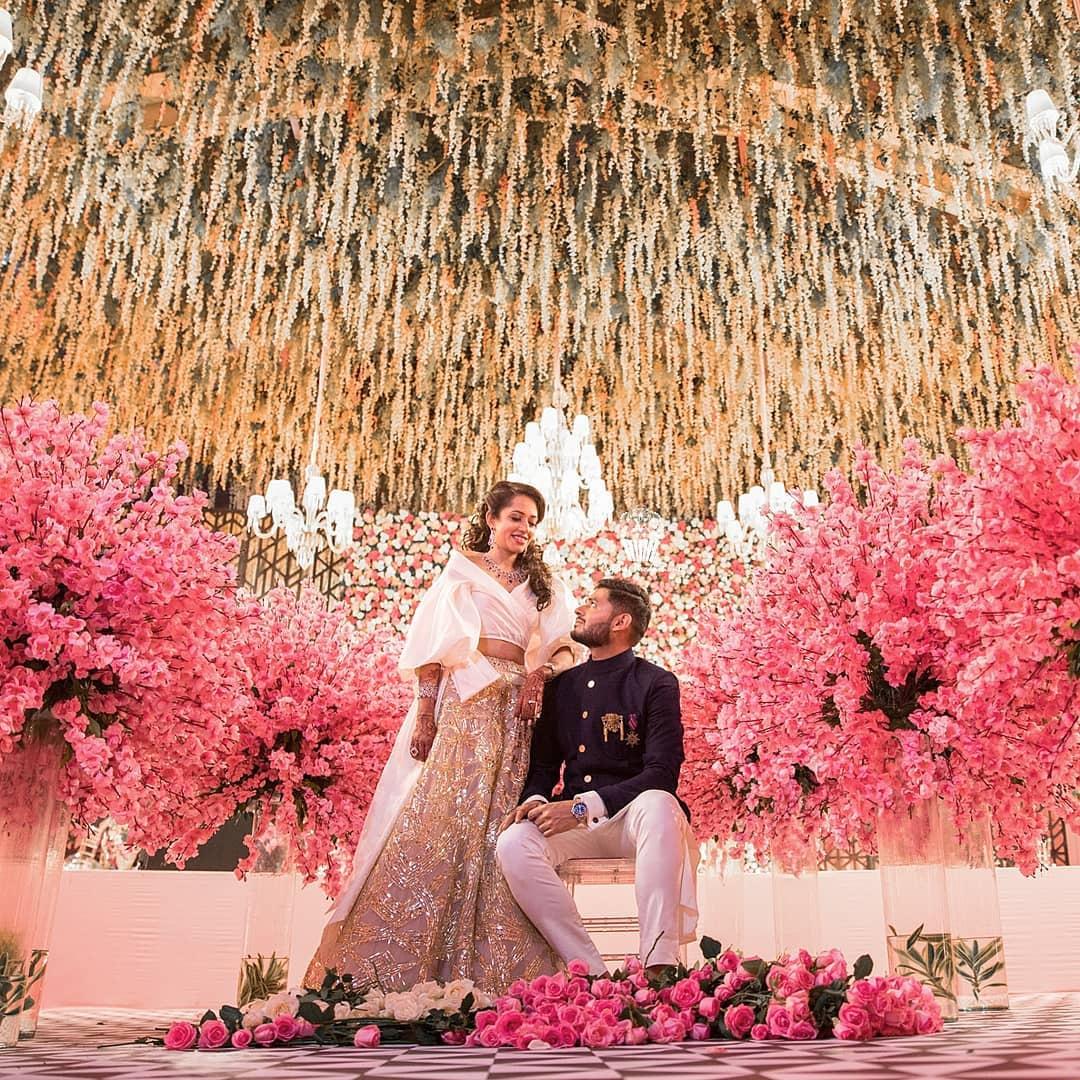 Another absolutely noteworthy element in a wedding is the ceiling decor without which the whole place is likely to look incomplete. Mostly, the ceilings are covered with drapes or chandeliers but if floral is on your mind, we say go all out and bold with this magnanimous decor idea. The white and green artificial floral garlands cascading from the roof looks straight out a fairytale.
Table Centerpiece Ideas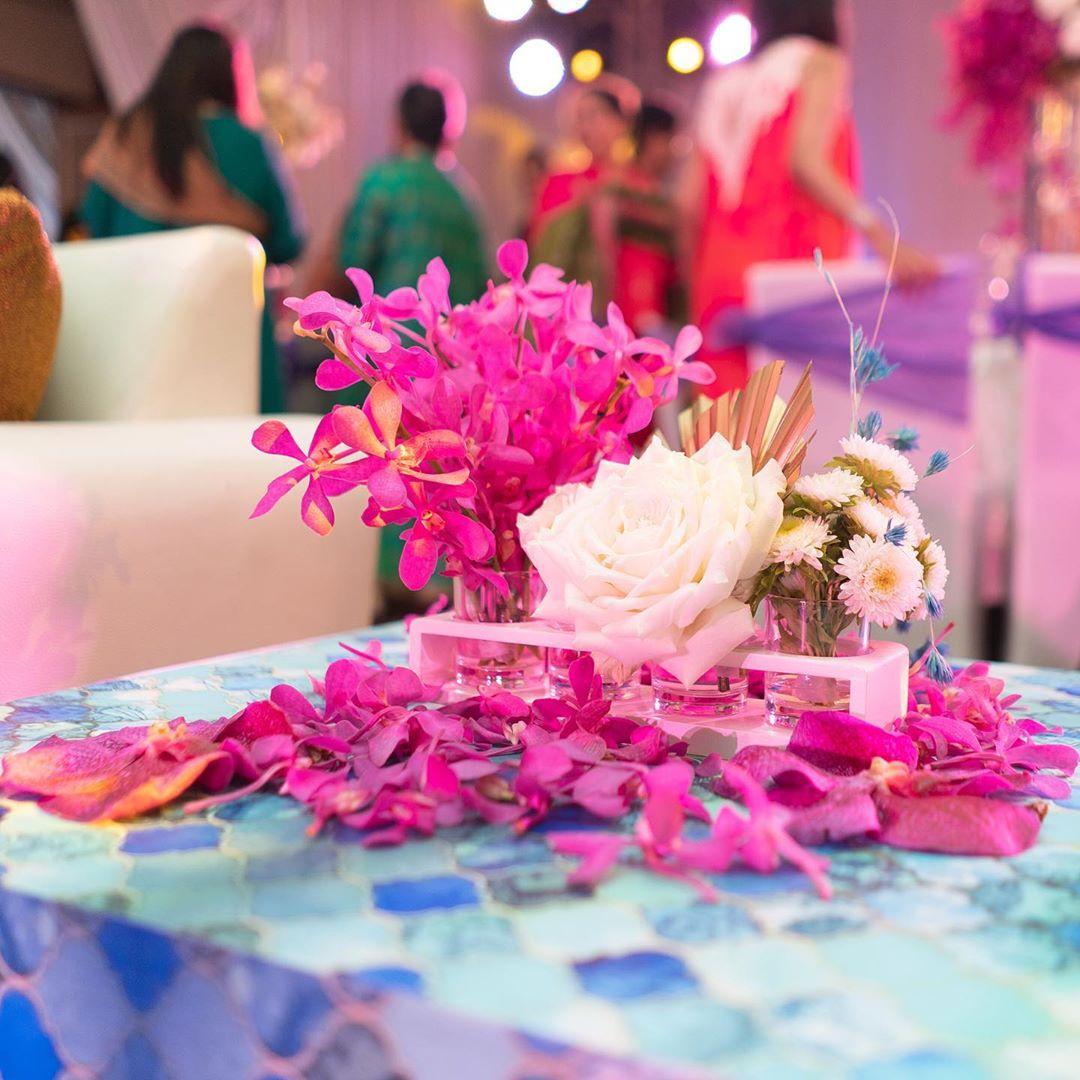 Image Courtesy: Elan Events
Florals are the most preferred element when it comes to placing table centrepieces at weddings and you do not want withered flowers to take that spot. Since monsoons can ruin natural flowers pretty quickly, artificial flowers can save the day. This table centrepiece with dried flowers looks minimal and so chic.
Archway Decor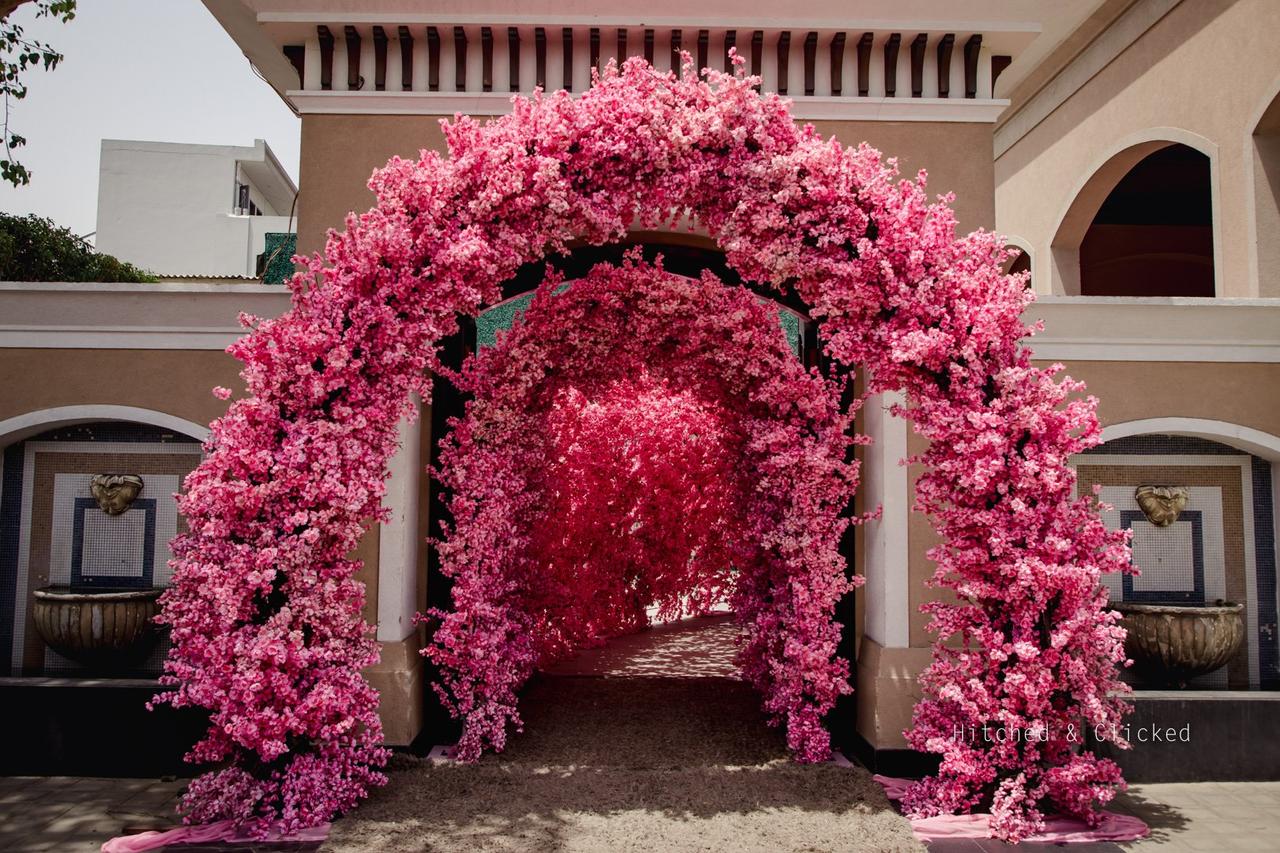 All entrances are mostly archways but not all archways are necessarily entrances. You can have an archway placed in the middle of your wedding venue to add an interesting element to your venue. This archway loaded with innumerable artificial cherry blossom florals couldn't get any dreamier.
Bar Decor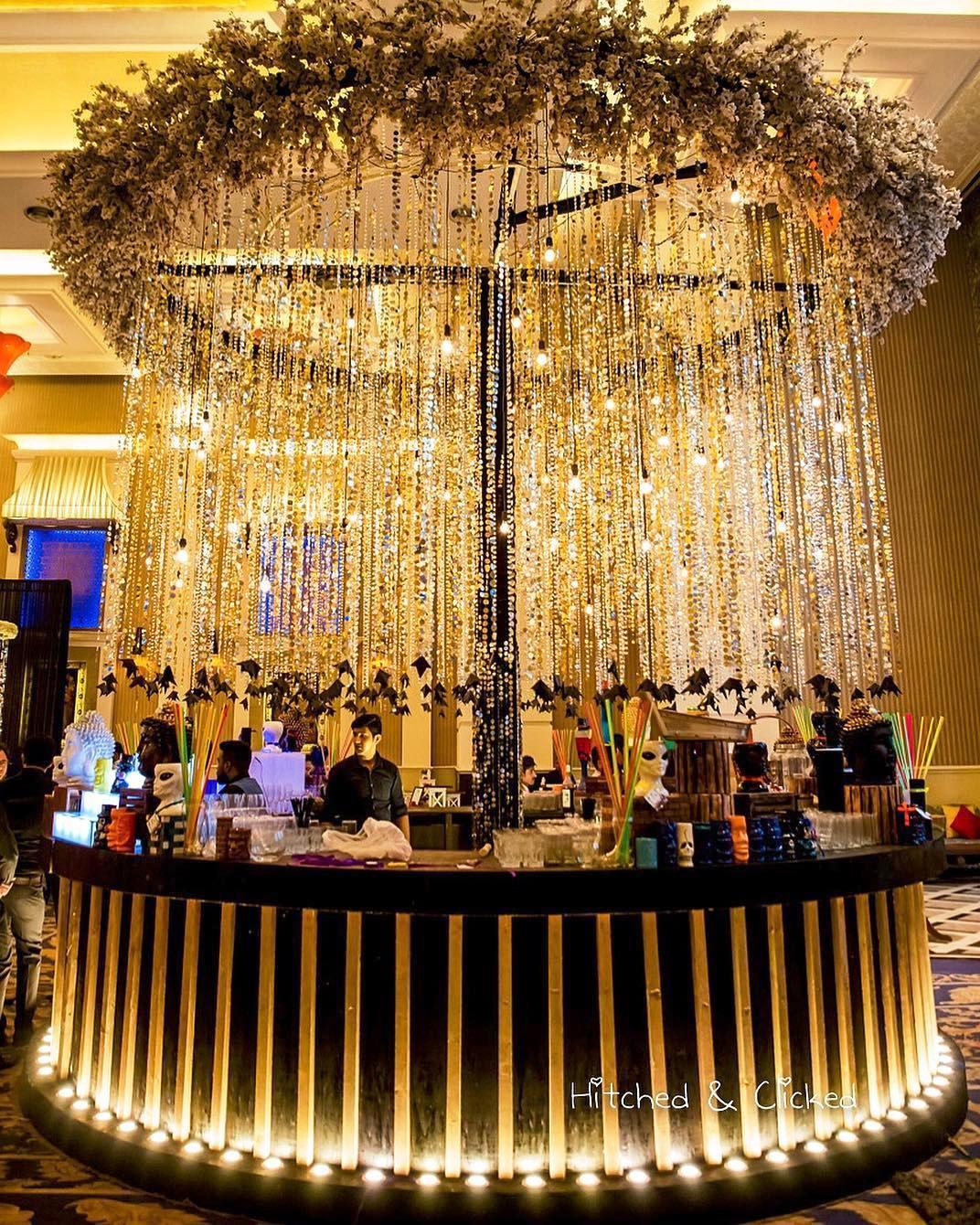 When choosing artificial florals for your wedding, bid adieu to simple bar decor ideas and say hello to some OTT ones. This extravagant bar decor setup decorated with stems of artificial sakura is one of its kind and can totally turn around the whole look and feel of a wedding.
Walkway Decor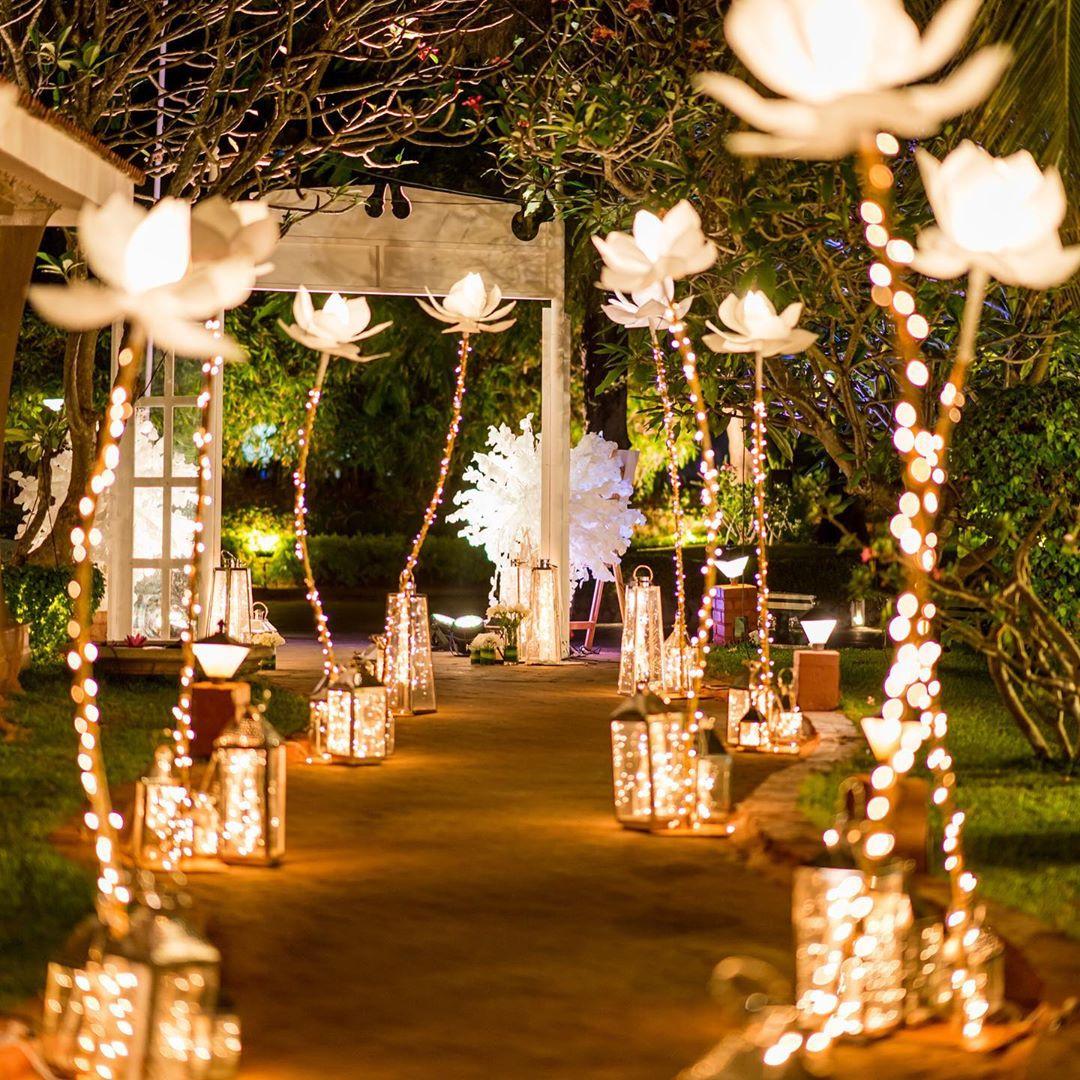 Image Courtesy: The Wedding Duo India
Walking hand in hand with the love of your life as husband & wife on the day of your wedding is the most beautiful feeling in the world and so it calls for an equally romantic setup. This walkway lit with fairy lights and huge artificial lotus flowers is nothing short of a dreamland.
Artificial Flower Installations
Installations have become a huge part of Indian wedding decor and if you've decided to have one at your wedding, this sakura tree is worth considering. It has a very neutral, calming sort of vibe which will be perfect to have during a daytime wedding.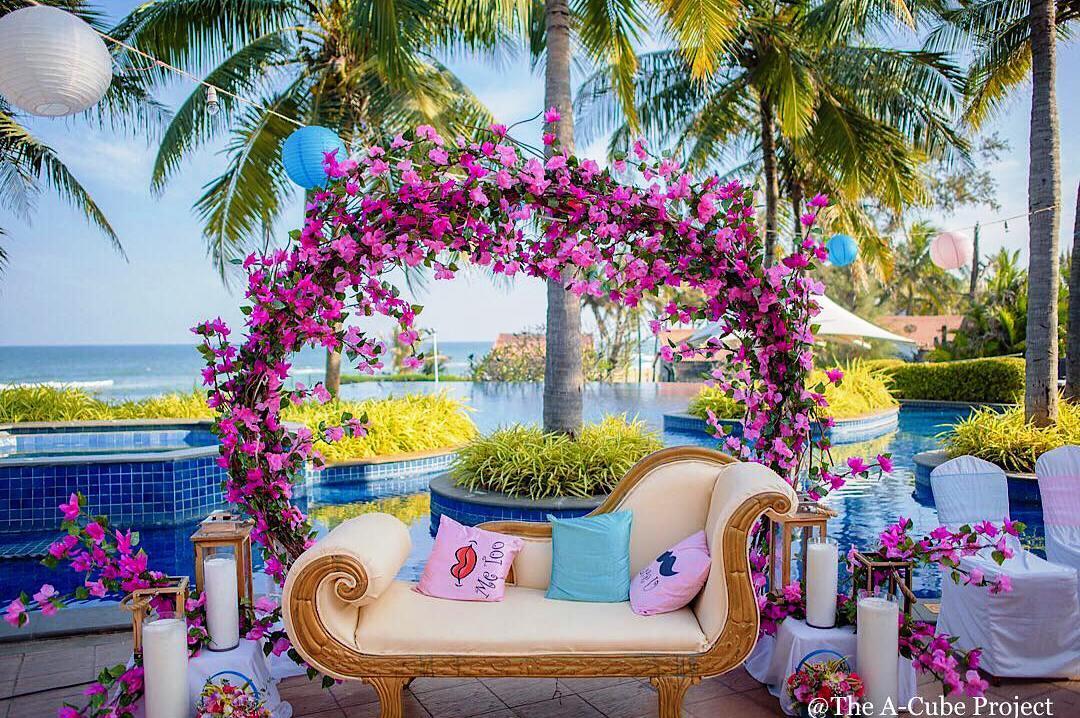 Artificial flowers are very versatile and can be used in as much abundance as you like without costing you a fortune. Whereas, if you were to choose a magnanimous floral decor for your wedding using fresh flowers, the budget would've shot off the roof pretty easily. Artificial florals definitely last for a lifetime, which means they're reusable and so make for a thoughtful element to choose if you're having an eco-friendly wedding.
So would you consider artificial flowers decor for your monsoon wedding? Tell us in the comments below and also book the best wedding decorators before they get unavailable.