12 Reasons Why You Need a Wedding Website to Rock It on the D-Day
Still wondering why you need a wedding website while planning your D-day? We have listed 12 reasons to have a wedding website for your guidance!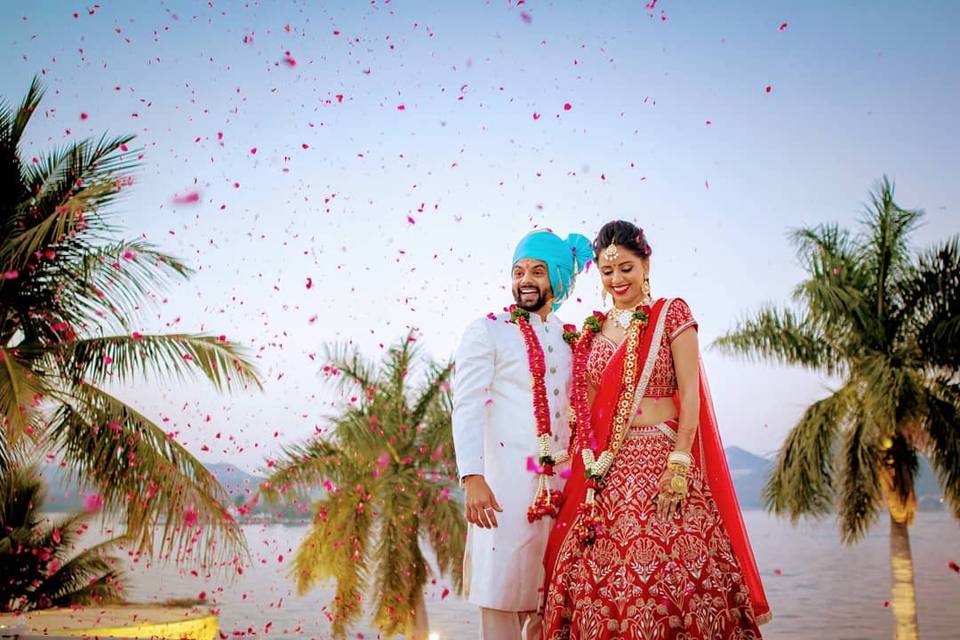 When we talk about the need for wedding websites, the sole purpose behind creating one is to make life easier for the couple planning their wedding. The primary idea of a wedding website is an online bank of information that revolves around your wedding. Right from the date of the wedding ceremonies, location, dress code, registry, travel itinerary to the RSVPs, the wedding website covers it all.
For a millennial couple, who have their family members who have gone through a wedding without a wedding website, it is very common to be confused about whether you need a wedding website or not. This is mostly because many among your friends and family have gone through with their wedding without a website and did pretty well. However, millennials and Gen Z couples need to weigh out their options.
If the demographic breakdown of your guest list is mostly millennials, Gen Z and Gen X guests; then your gusts are already indoctrinated into the digital sphere and keeping up with your wedding website won't be a hassle. However, for your elderly guests and ones who are not yet friendly with the tech space, you can choose to go with conventional ways.
If you are that bride-chilla looking for reasons why you need a wedding website, then here are some great benefits of creating a wedding website listed for your understanding!
More Effective & Efficient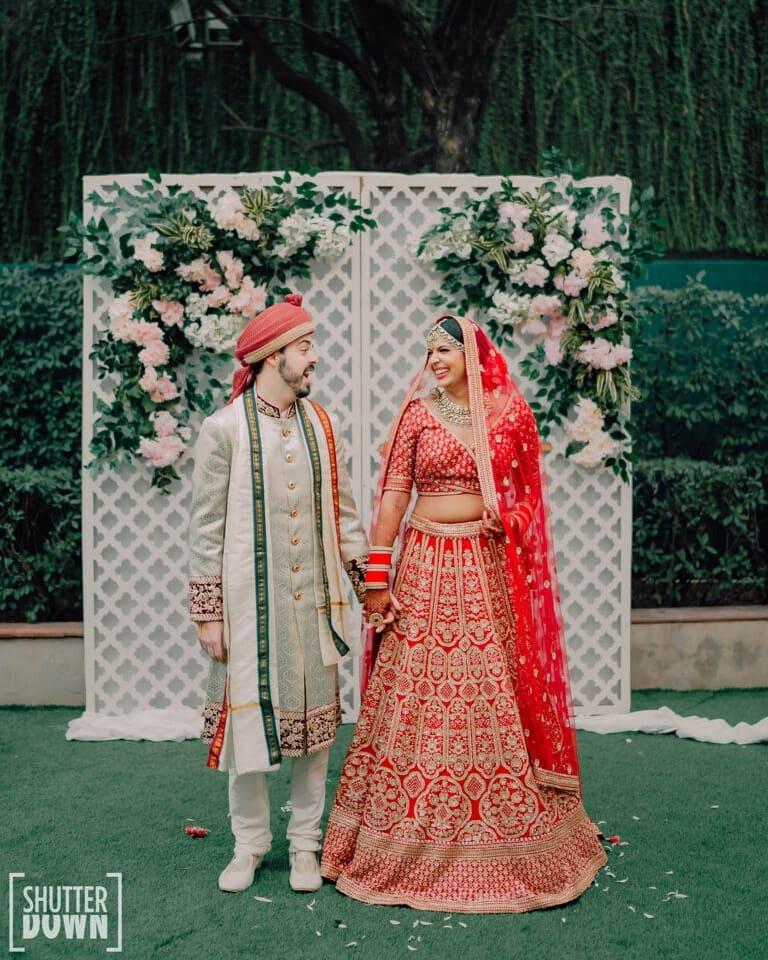 Wedding planning is an overwhelming process and it takes up a lot of time, sometimes even years. The tech-savvy brides have vouched for the wedding website as an easier and more efficient way to keep a track of the planning. Even if it the minutest milestone that you have achieved while planning the process, it is not forgotten in the big bundles of to-do lists. Snail mails, WhatsApp and invitations are of course a personalised touch to let people know about your wedding. However, the wedding website is a more effective way of doing it and all in one platform without much to and fro in different spaces.
Streamline the Plan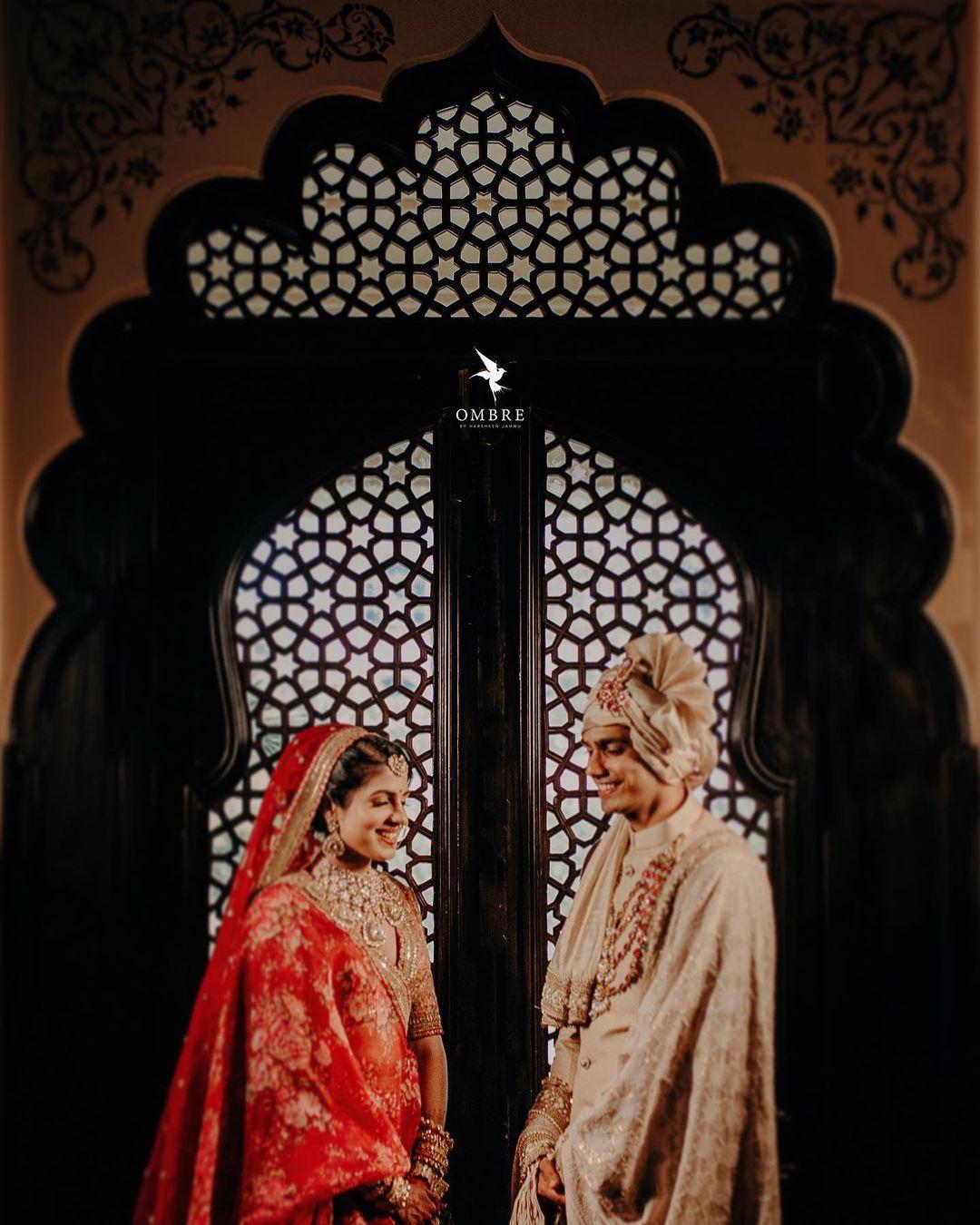 Right from the date and time of your ceremonies to your venue or type of location and RSVPs, it can all be streamlined on your wedding website. The wedding planning process has many stressful steps and phases of it and to keep a clear track of it all turns out to be a lot of work. Instead of getting pampered and spoiling yourselves before your big day, you might have to sit hours keeping a track of the invitations that have gone out, or if the accommodation plan is blocked yet and so on. To lift this burden off your shoulders, the right answer is a wedding website. Your guests would like to know which venue it is, or what is the theme and the wedding website will have it all.
More Organised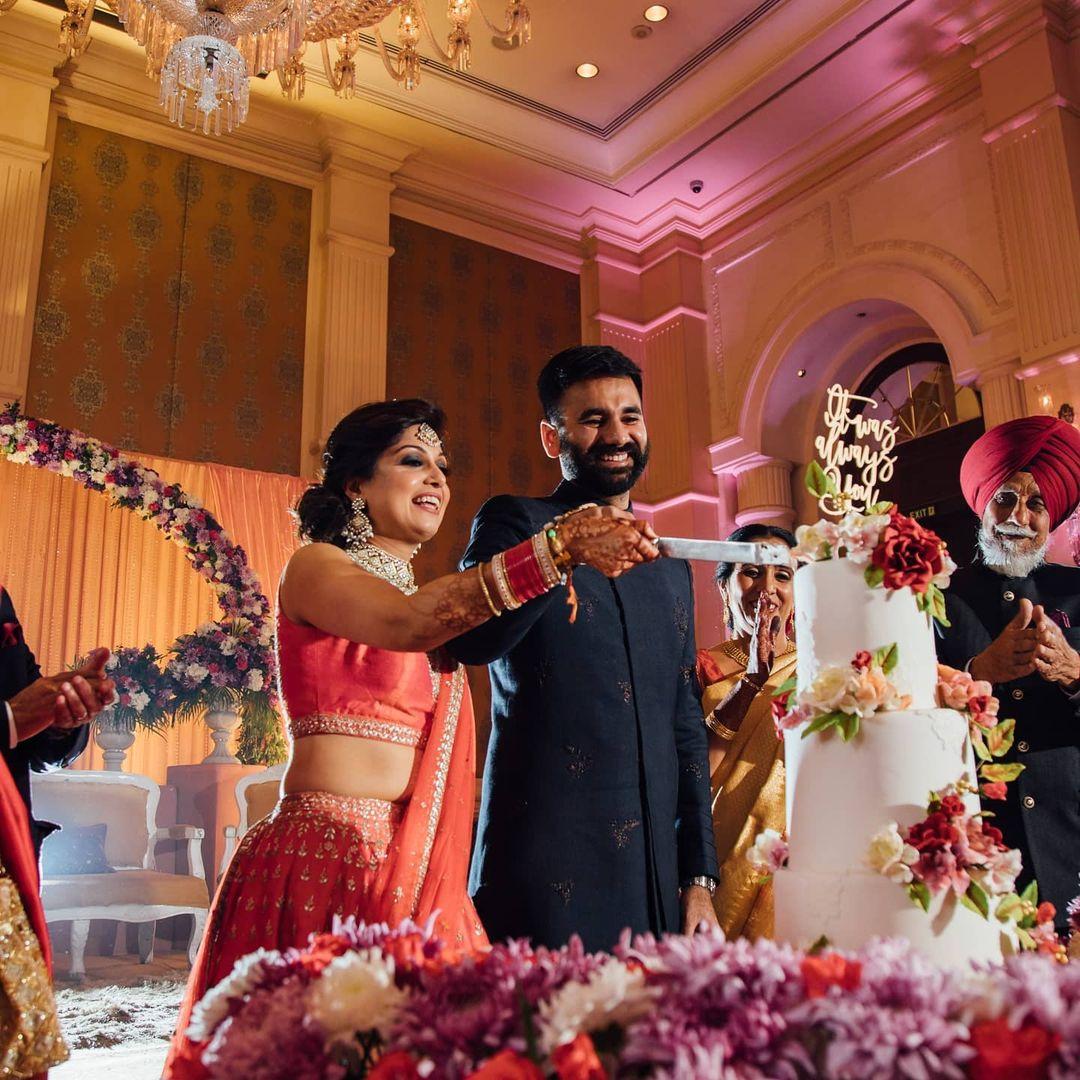 It is definitely a more organised tool for wedding planning than any. You might have a wedding planner in place but to err is human. It won't be a fatal mistake if one of the RSVPs is misplaced in the mail trail or your mailbox outside the house while you take an account of the guests coming to your wedding to prepare the catering and seating arrangements. However, if you have it all in one place on the wedding website, all you really need to do is log in without having to go back to all your journals, inbox, spams and so on!
Extra Information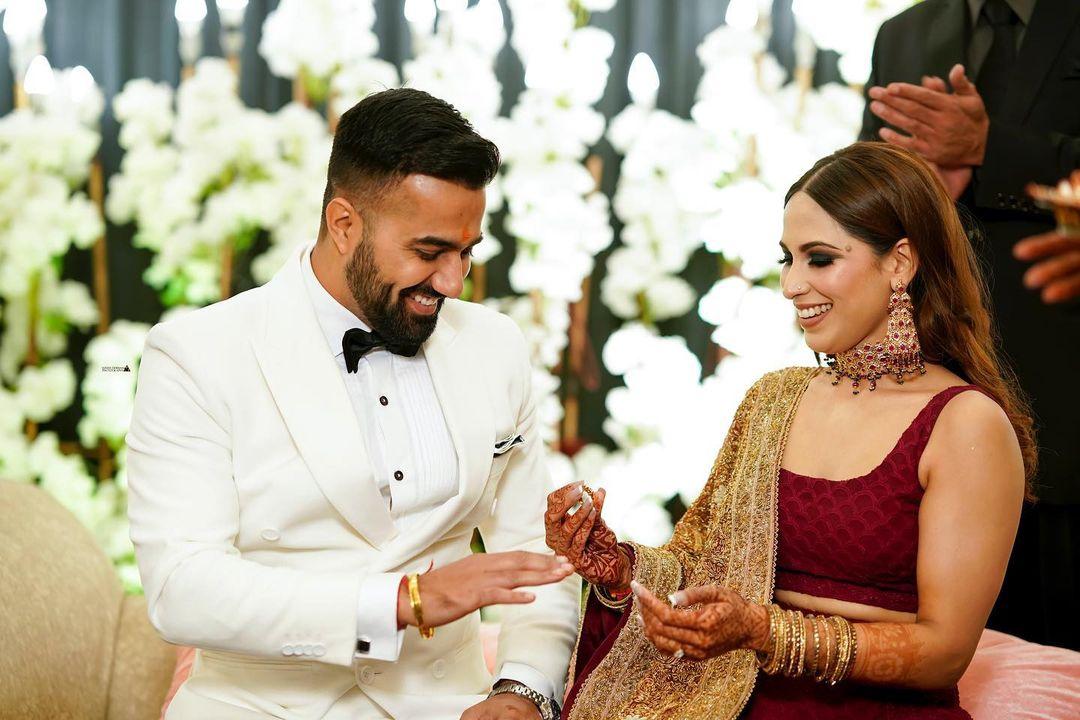 There is only so much that a wedding invitation or an email invite hold in a page or a box of few pages with favours. Instead of cramming the paper with a lot of information that might also ruin your aesthetic appeal of the cards, you can add all your extra information on your wedding website. From the basic location, date, time and accommodation to a few words about the bride, some about the groom will fit perfect on a wedding website. With no limitation to the number of words, you can also include a shoutout to your parents, bridesmaids, groomsmen or how you and your mister perfect met!
You can add fun images of yourselves too, instead of wondering what will you do with 500 pre-wedding pictures in your album!
Registry & Wishes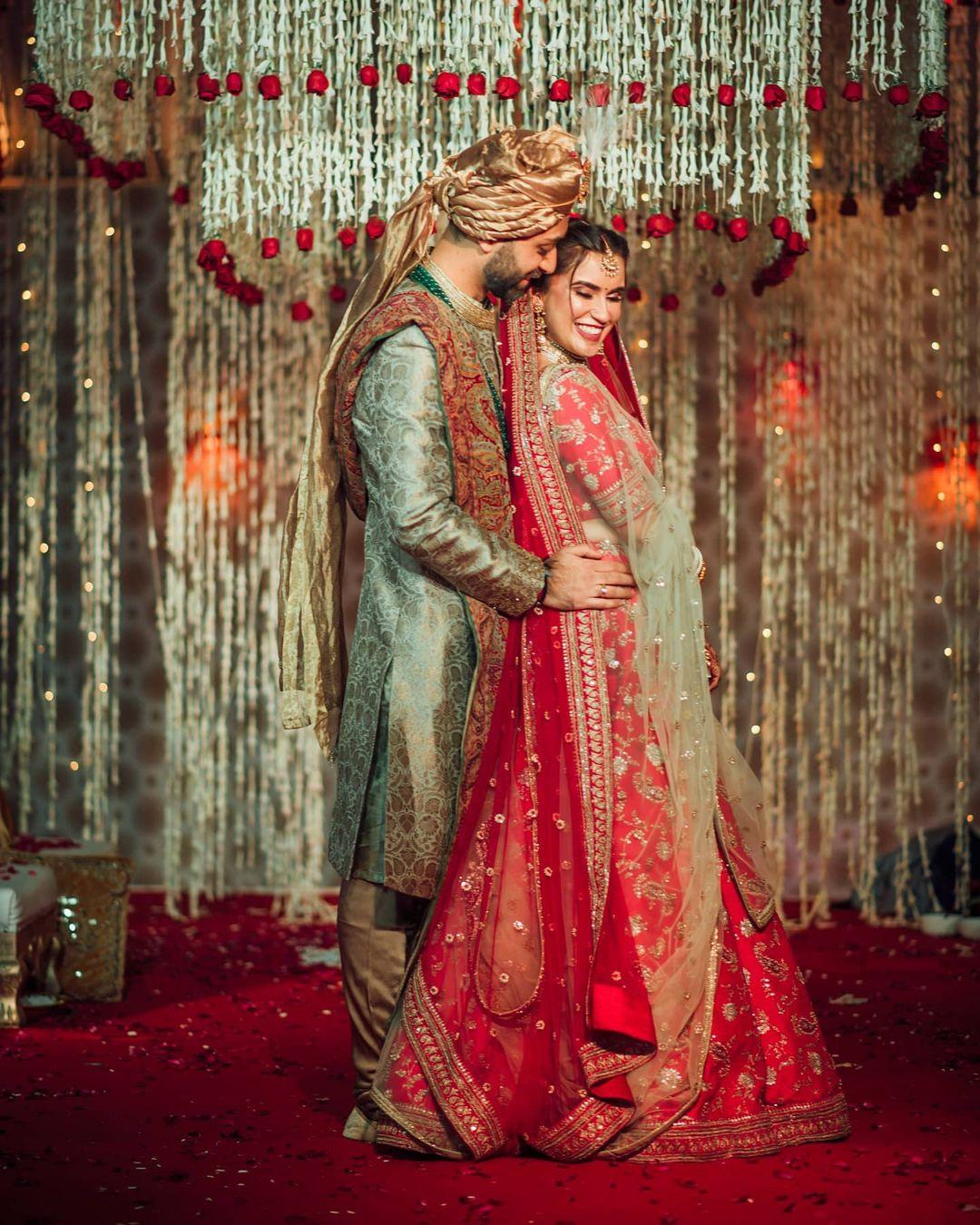 The wedding registry is comparatively a new term and if you still feel weird to make calls or leave emails to your guests telling them that you prefer the registry over the conventional gifting ways, you can subtly mention it on your website while adding the link to your wedding registry on it. It is also of great use to give your guests a heads-up so that they can decide on your gift and their budget, without being stranded with "What would they like" questions at the store!
Your guests can also forward their best wishes on your wedding announcement on the wedding website itself. This saves you from taking 300 individual calls from your guest list. It might seem a little harsh, but with the wedding around the corner, not taking so many calls often help you keep your calm!
Set the Tone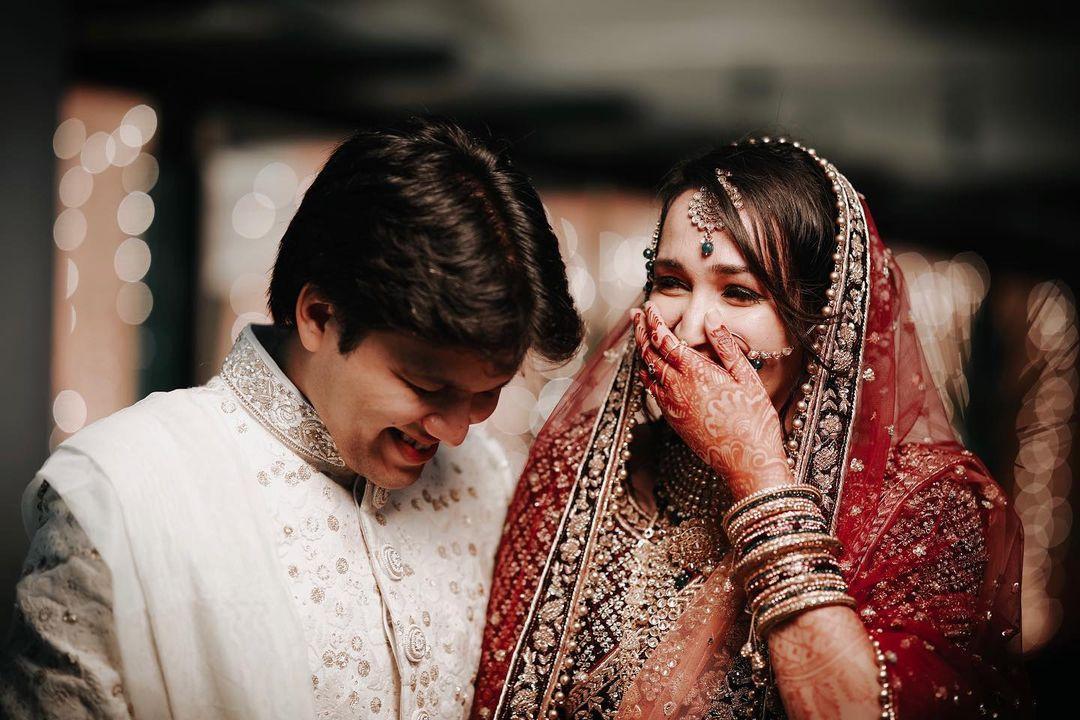 Image Courtesy: Nandagopal Iyyamparambil
There are guests on the list who you or your partner might not be acquainted with very well. This is the chance to break the ice! You can set the friendly tone of your wedding by introducing yourselves on your website and telling your guests about your own version of the Jab We Met story! When your guests have more insight into your love story, they will be warmer and this will build a beautiful relationship without any awkward silences and formal smiles on the stage.
Ease of Communication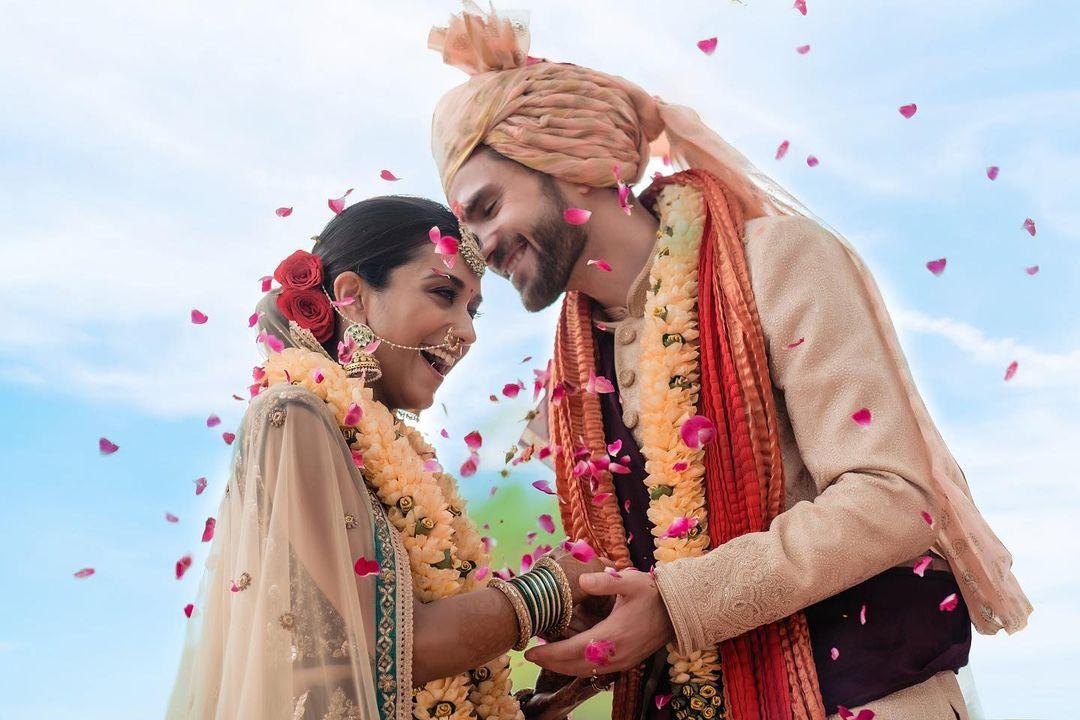 If you have any communication to convey to your guests, the wedding website is a blessing in disguise! Be it the theme for the wedding or the co-ordinated colour for outfits, your guests will know it all. If your wedding planner has found the ideal favours for your wedding, all she needs to do is update the wedding website. It is very convenient to be on the same page if you have a wedding website. the wedding website is also a blissful space in case of last-minute improvisations.
It could be heavy rain or a guest has lost his way to your venue or even a Plan B for days, the wedding website is a safe haven of all the info. Sending out 400 emails to people on your guest list and waiting for RSVPs while getting anxious if they have seen it or not. Then to confirm that they have seen it to make another 400 phone calls is as lengthy and draining as it sounds!
Two words solution: Wedding Website.
Always Accessible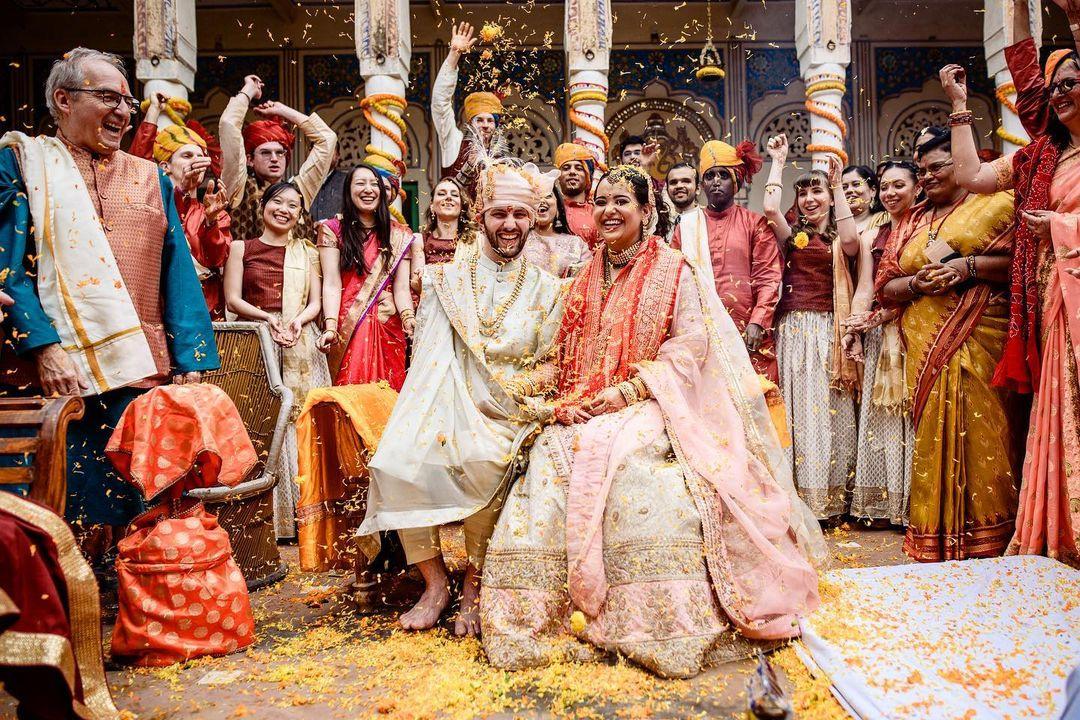 Image Courtesy: Rimi Sen
One of the biggest pros of creating a wedding website is when you have planned for a destination wedding or you have friends and guests coming from overseas, the communication is seamless. Instead of waiting all day to fix a time or a Skype or phone call, the wedding website is just a few clicks away. with so much power on your fingertips, the wedding website relieves you off a lot of trouble that might have been a collateral effect of the wedding planning! From who gets which room, to what time was the Haldi ceremony again and even what was the theme of the Mehndi ceremony, your guests can check it all out in one place.
You can also add additional FAQs like what all is included in the itinerary, the plan of entertainment, the flow of events and sight-seeing as well. Your guests would like to know when should they apply for official leaves to be at your wedding and an invitation that reached them approximately 8 months before the wedding might still be too short a notice. The ideal heads up comes from a wedding website, where you put in your dates as soon as you decide on it and your guests have the ease to plan accordingly.
Budget-Friendly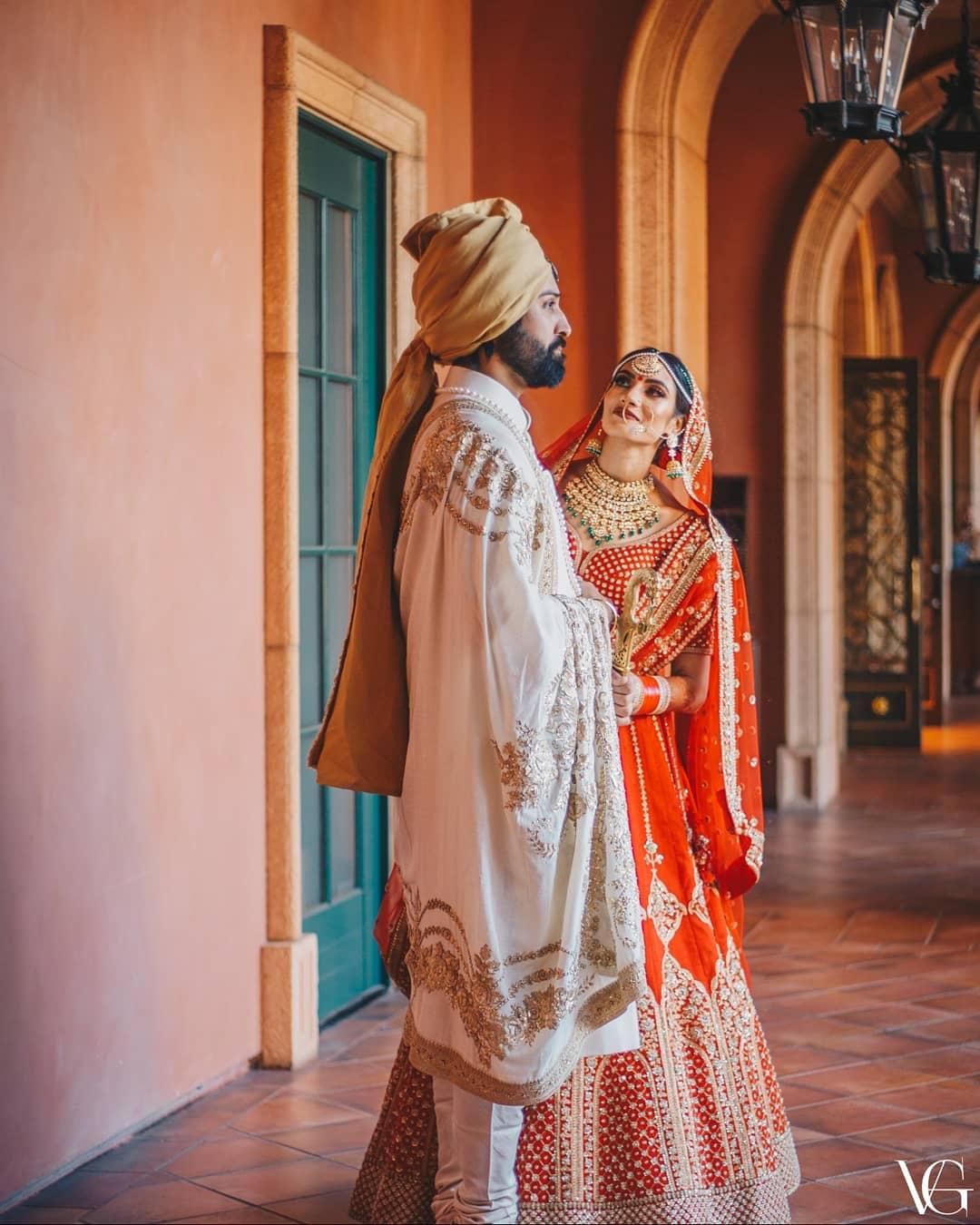 Image Courtesy: Vinuthna Garidipuri
To add to the pros of having a wedding website is it is budget-friendly. On Weddingwire.In, you can create your wedding website for free and picks template that represents your ideal wedding the best. While personalising it to make it aesthetic is completely on your discretion, updating the basic info for your guests to access is fairly simple. You can even ask your wedding planner to set it up under your supervision. Many couples have sent out their Save The Dates and even invitations on their wedding websites and that has saved them a lot of budgets that were dedicated to printing and sending out formal invites and Save The Dates, with a fear of misplacing still looming!
Eco-friendly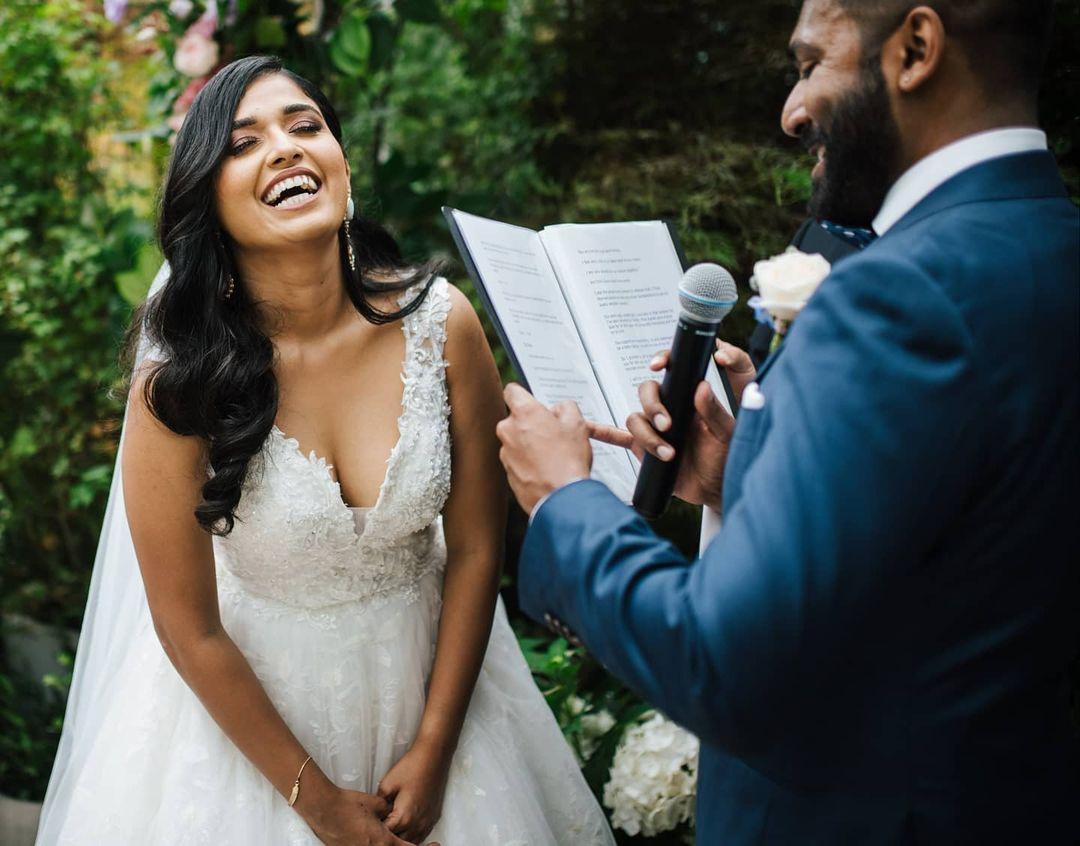 Image Courtesy: Bhargav Boppa Photography
Eco-friendly in every way for being an online portal, the wedding website saves a lot of paper. There is your big fat journal with wedding idea cutouts stuck to it for planning, the RSVPs that you are ticking off on a long white list, or the invitation cards that might land up in the dustbin after the wedding. All of that paper can be saved and you can turn this into an eco-conscious wedding by creating a wedding website and allowing your guests to find all the details lined up in an organised shell of beautiful templates.
Manage the Guestlist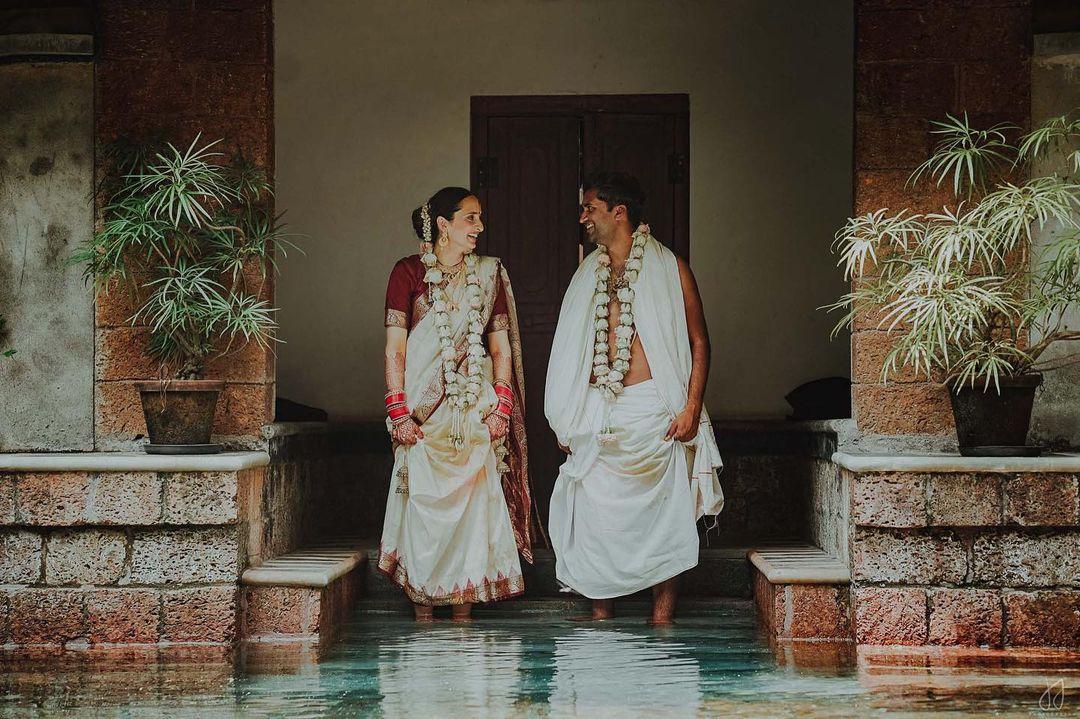 Image Courtesy: Jackson James Photography
There could be plus ones and gate crashers that you need to consider while planning the wedding budget. To help you stick to your wedding budget, the wedding website guest list confirms the final count of RSVPs for your wedding and your guests can mention there if they have a plus one to bring along. This way you can update your caterers and other crucial vendors to prep for the celebrations accordingly. It will save you from any overwhelming expenditures apart from the planned amount.
Everlasting Memento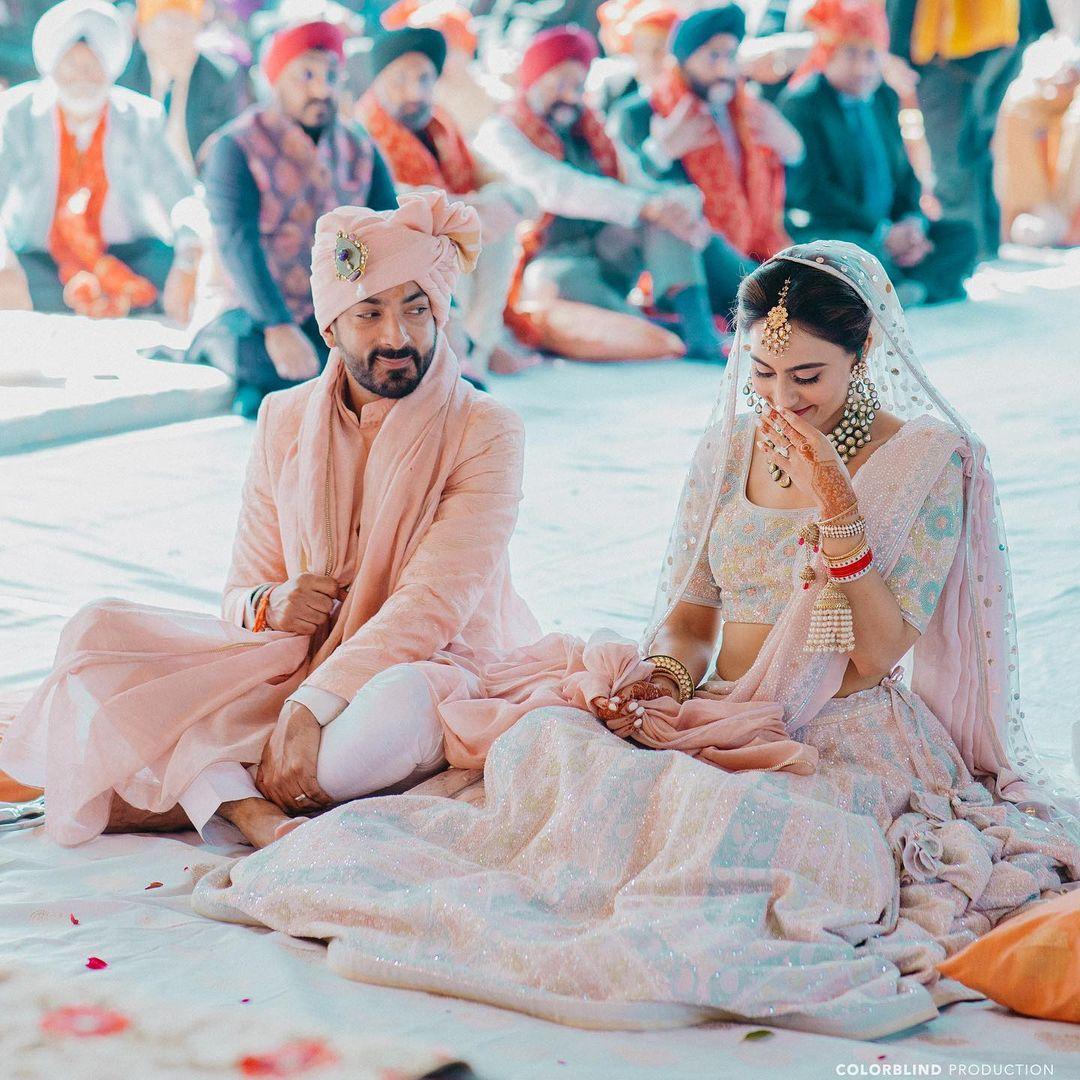 To add to all those pros of why you need a wedding website, your wedding website is also an everlasting memento. After the wedding is over, guests might get rid of your Save The Dates and invitations as well. However, the wedding website remains. You can log in with your credentials anytime even years after the wedding, and add to the photos of your album or relive those moments that will bring joy to you. You can update the links to your wedding photo album for your guests to download their if they want to without them calling you for the 50th time about "when will the photos come in..."
It is of immense importance because of its timeliness and timelessness values. It makes all your information reach your guests on time and creates a closer bond with everyone who has access to your wedding website. They all know the itty bitty deets of your wedding day and this creates more excitement to look forward to your wedding day with jitters! It is one easy platform and the biggest draw is that it eases you off the burden of too much work with communication and the time spent behind it all.
Some wedding website tools also provide you with budget calculators, day countdowns and any specific information about a guest. For instance, if you have an elderly guest who is lactose intolerant, or a guest who is allergic to pets, or maybe a guest who wants some special arrangement in the itinerary, you can extract all such information from your wedding website in just a few clicks without bothering to call everyone and getting worked up. All your guests need to do is leave a message on your wedding website!
If you are concerned about how to share your wedding website and the privacy issues, you can opt for personal mails or a pin protected website. Some couples choose to share it on social media platforms quite openly, but you can choose to send it on mails or on private messages on any platform. You can also share the website publicly while keeping the details of the login and pin credentials restricted to the guests you want to invite. This way your distant uncle or aunt who has been MIA for 30 years need not call you about your wedding invitation not reaching them.
It is very easy to create a wedding website on our portal and password protect it for security reasons so only your near and dear ones have access to it. Let us know in the comments below if you are the bride-chilla who is going ahead with the wedding website and why!