Wedding Thali: the Auspicious Piece and Its Intricate Beauty
An auspicious form of gold and yellow jewellery tied around the bride's neck by her groom, explore different wedding Thali designs and know their meaning.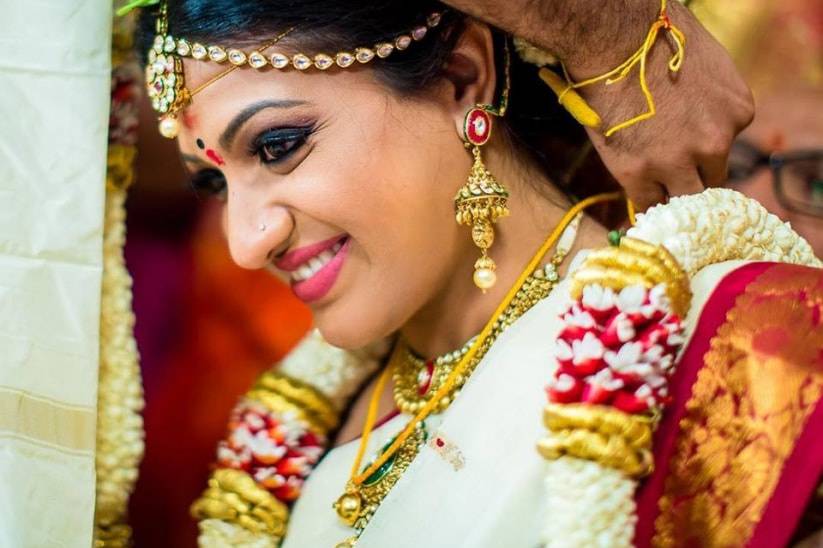 The precious and treasured glory of every bride, tied around her neck as a symbol of her unity with her husband, holds a special place in her heart. While it is called as Mangalsutra in northern India, its name changes across the country and is called a wedding Thali down south, particularly in Tamil Nadu. The meaning and essence behind the auspicious necklace is the same, its form and name takes different shapes. Let's take a look at a few inspiring wedding Thali designs and see what makes them so special. Get your wedding photographer and wedding videographer onboard and get this candid moment of yours on the frame.
1. Tamil Nadu wedding Thali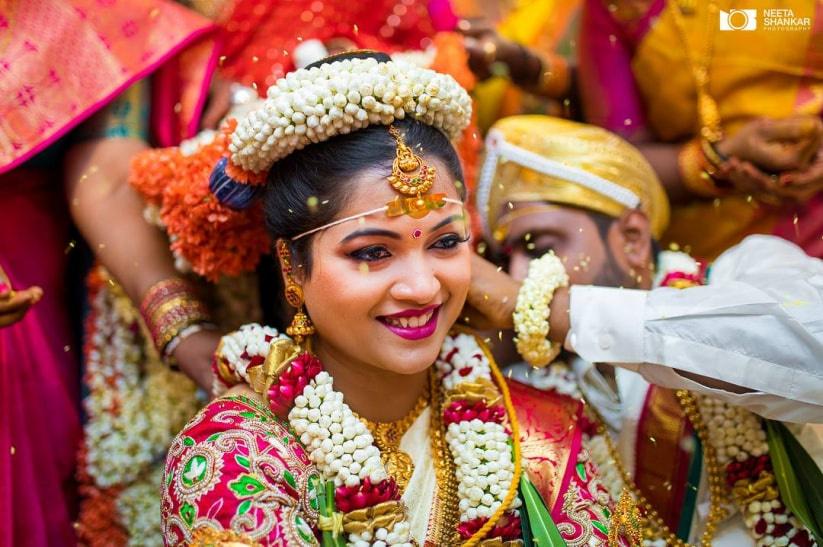 Wedding Thali from this region offers an abundance of intricate designs with each motif holding a special symbol and meaning. Purity is depicted by a Tusli, whereas a Shiva design symbolised fertility. These beautiful motifs with a special meaning are a gift to the bride for the groom's family.
2. Minnu Wedding Thali of Kerala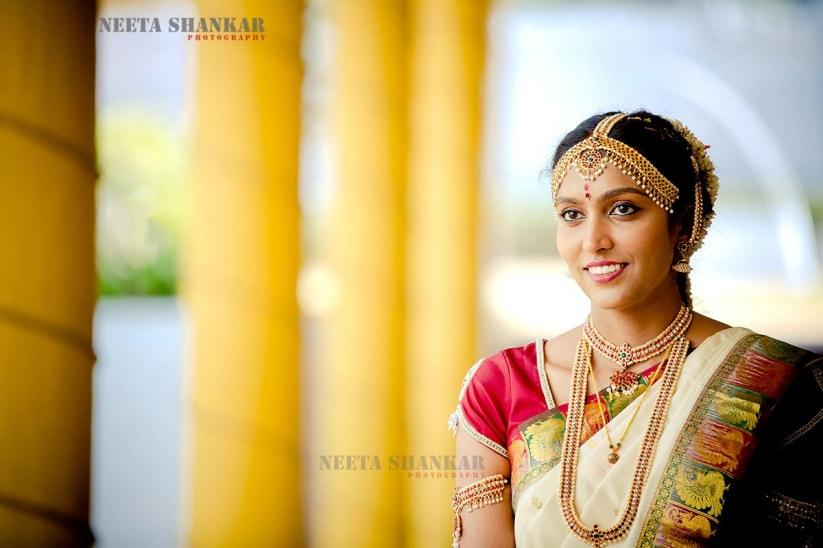 Mangalsutra of this beautiful coastal state is called a Minnu and has a fun and interesting design element. A heart-shaped pendant embellished with 13 gold beads threaded through a sacred thread and is tied around the Christian bride's neck by the groom.
3. Ela / Elagu Thali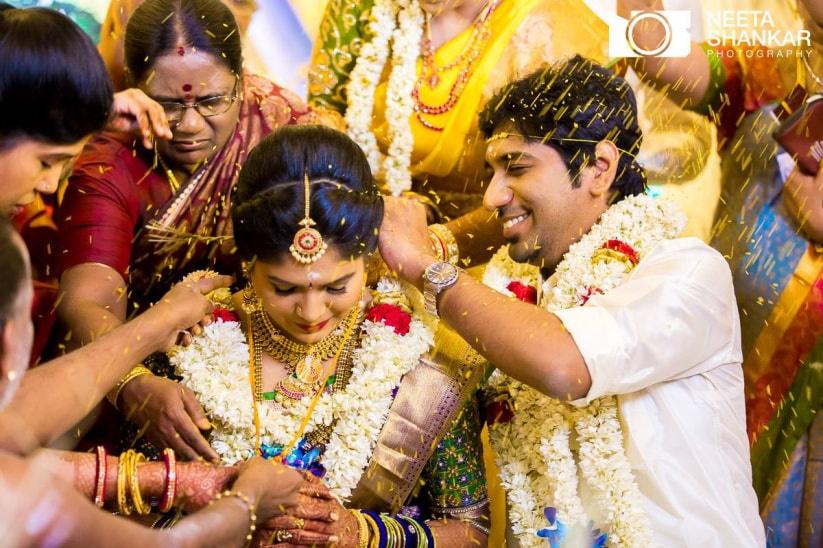 While the Christians of Kerala tie the Minnu, the Hindus call the Mangalsutra as Ela which means leaf. An Ela wedding Thali boasts a beautifully intricate design of an Ohm symbol embossed on a leaf shaped pendant. It is bought by the groom's family for the bride and is tied during the wedding ritual.
4. Ramar Thali
2 stunning and rich gold coins separated by beads and threaded to a black bead necklace make a traditional Telugu Ramar wedding Thali pattern. These gold coins gifted by the groom's family to the bride stand for Shiva and Shakti. The beads separating the coins can be of gold as well as any precious stone.
5. Bottu wedding Thali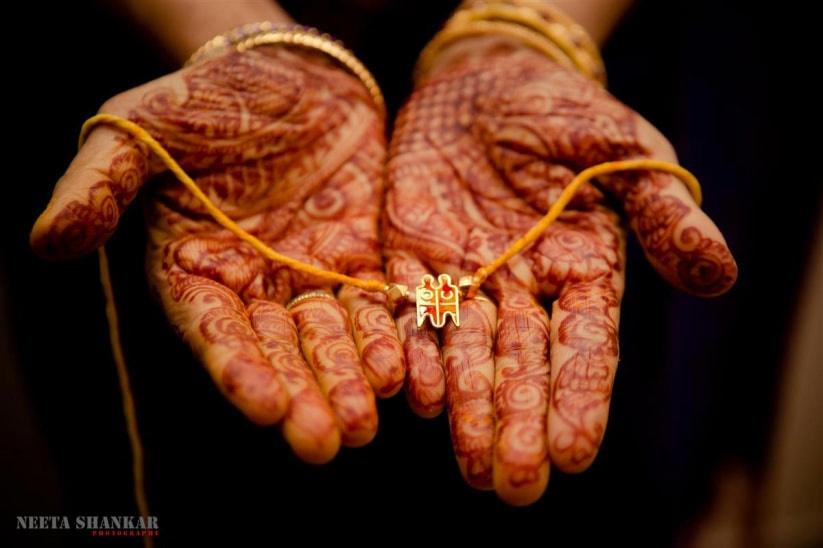 This is also another kind of wedding Thali adorned by Telugu brides on their big day. It comes in an elegant circular disc-shaped gold pendant that is accentuated with intricate carvings. These beautiful carvings hold a special meaning and significance to the culture and their customs. The vivid red colour of coral stones brings out the divine glow of the bride on her big day. Pearl strands are also used to make the design more special.
6. More than just jewellery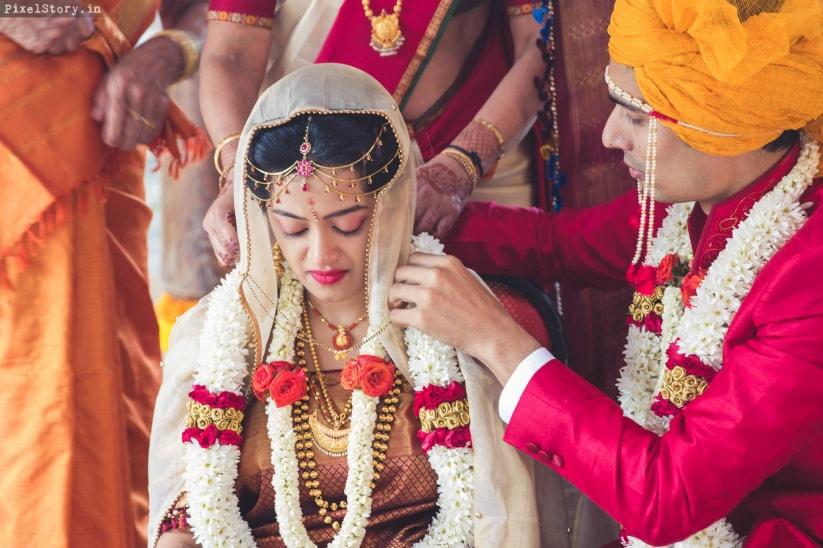 A wedding Thali holds a meaning much more and beyond any other piece of jewellery. It is a special ornament that carries the love and blessings from both sides of the family for the couple. The black beads in the wedding thali are more than just beautiful gems, they also ward off evil. The Thali also holds some health benefits for the wearer. It is believed to regularize blood flow and keep the wearers' blood pressure normal. But, most important of them all, a wedding Thali represents the love and respect that the couple holds for their relationship.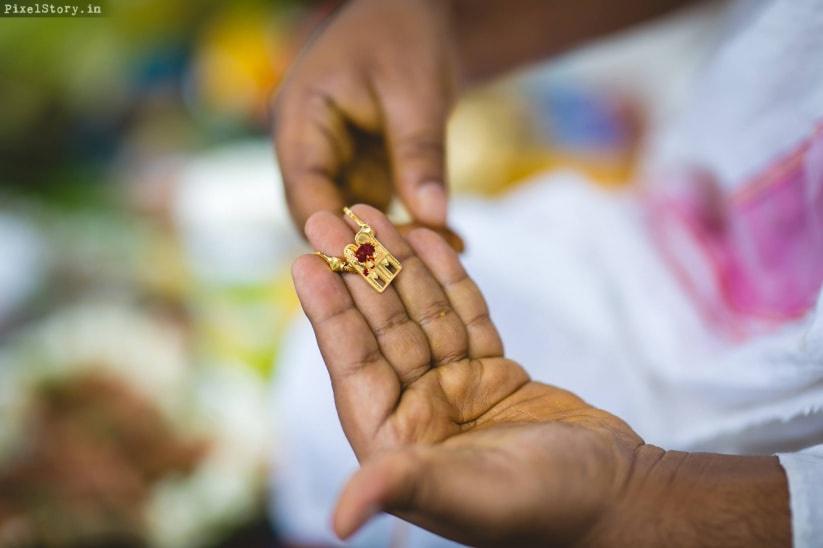 When it comes to tying the knot, the phrase is quite literal in a South Indian wedding. Tying the sacred wedding Thali is the most important ritual of the entire wedding ceremony. The gold pendant is the Thali and the golden yellow thread or chain it is worn on is called a Manjal Kayiru or Kodi, and together they make the most beautifully auspicious ornament a bride can adorn. This traditional ornament initially came only with the golden yellow thread or Manjal Kayiru which was then tied around the bride's neck by her groom in three firm knots, signifying unity, prosperity and commitment. You can also check some other South Indian wedding essentials that are imperative to make any south Indian wedding a success.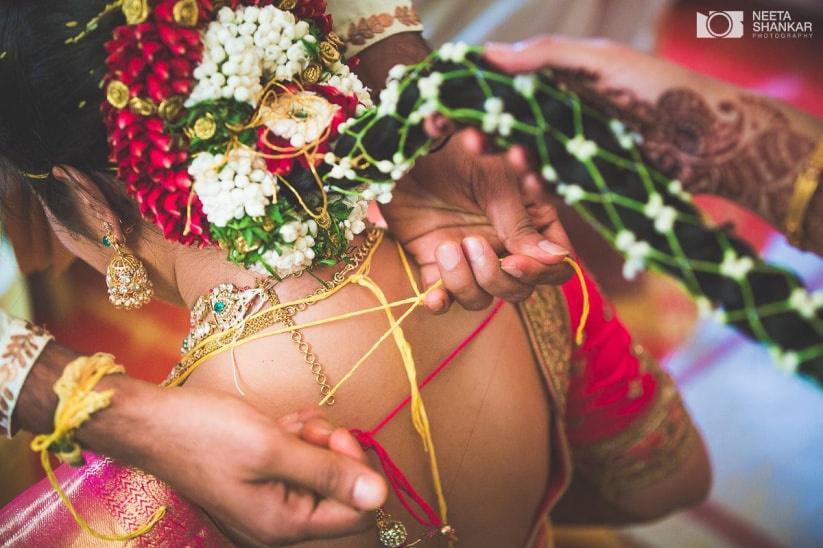 Despite the regional diversity the true and auspicious meaning of a wedding thali reaming strong and pure. Contrary to other kinds of wedding jewellery that are flaunted around to be an eye candy, a wedding Thaali is supposed to be hidden away from any stranger's eyes and kept close to the bride. So, it is important to choose the wedding Thali design that holds the most meaning to you. Give your regular Mangalsutra a break and adorn one of these inspiring wedding Thali forms and designs. You can also look at one of our South Indian jewellery article to find a bespoke design.
Which one of these wedding Thali designs did you like the most? Let us know in the comments below!