7 Super Swanky New Designs Blouse Necks for Your Silk Sarees
Want to try some spectacular blouse designs for your wedding events? Check out these super fancy New designs blouse necks especially suited for your silk sarees!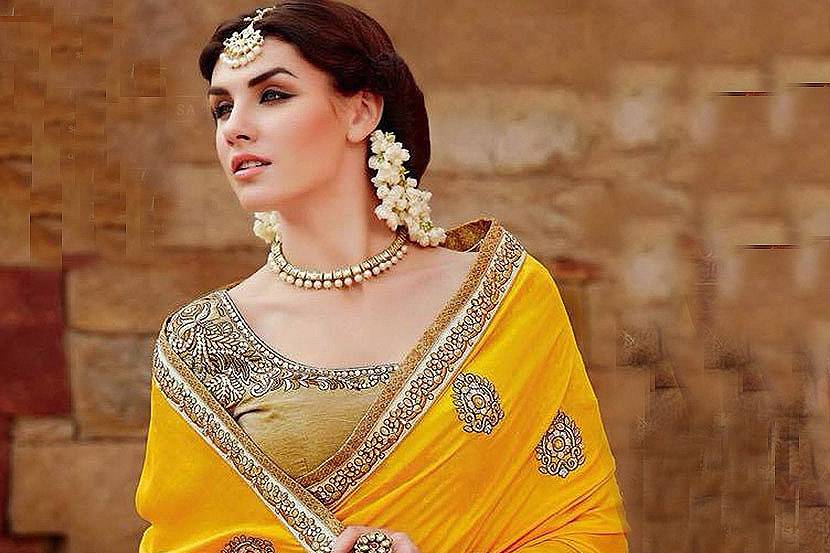 Getting a perfect blouse neck design with your favourite saree or lehenga takes just as much effort and time as selecting that perfect wedding lehenga! In fact, sometimes the blouse is intended to take away more focus and praises than the saree or lehenga!
We understand how seriously you take your blouse neck designs! And therefore we've come up with some fresh new designs blouse necks for your gorgeous silk sarees. Whether you're planning to drape a Kanjeevaram silk on your wedding day or a vibrant Pattu saree for your Sangeet or Mehndi, try some creative neck designs this time!
1. Broad Sweetheart neck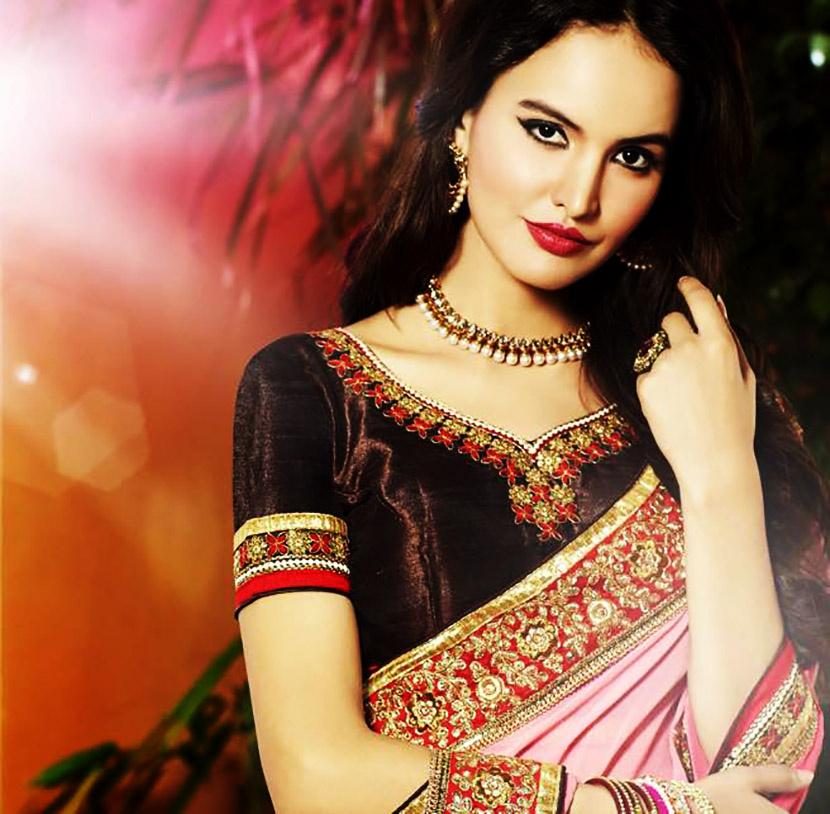 One of the most loved new designs blouse necks is the sweetheart neckline. And it goes just as great with suit neck designs as with blouse or choli neck designs! The little feature that defines this particular blouse neck design is it's broad cute and the bead- border. Simply adding a thin line of embroidery and the bead outline gives this blouse a whole new attitude.
Ideal Occasion: Engagement, Cocktail, Reception.
Fashion tip: Sport a sleek gold and pearl collar necklace to complete your look.
2. Banded or V neck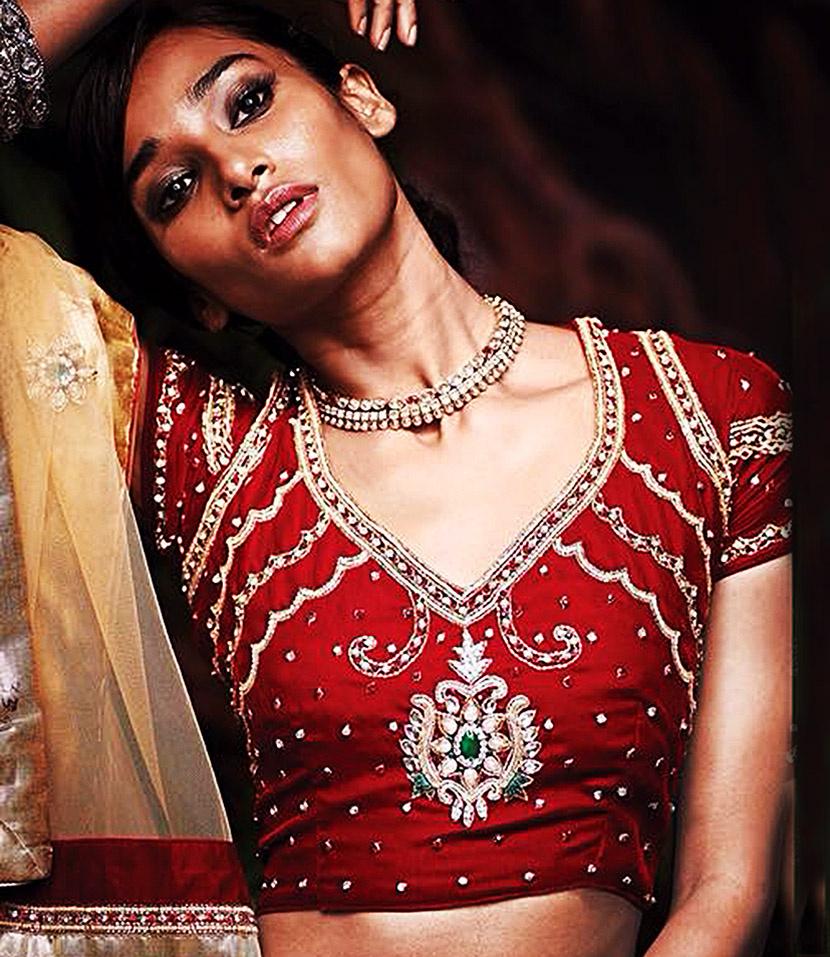 Another real classy one is the deep V neckline with a slight curve. This is one of those new designs blouse necks that you may want to save for the biggest occasion. Especially if you want an embroidered blouse with red Banarasi silk saree. Try a contemporary saree drape to flaunt your blouse neck design as much as possible.
Ideal Occasion: Wedding, Reception.
Fashion tip: Wear a thin choker necklace or ditch the necklace and just go with large gold Jhumka earrings.
3. Crew neckline with heavy embroidery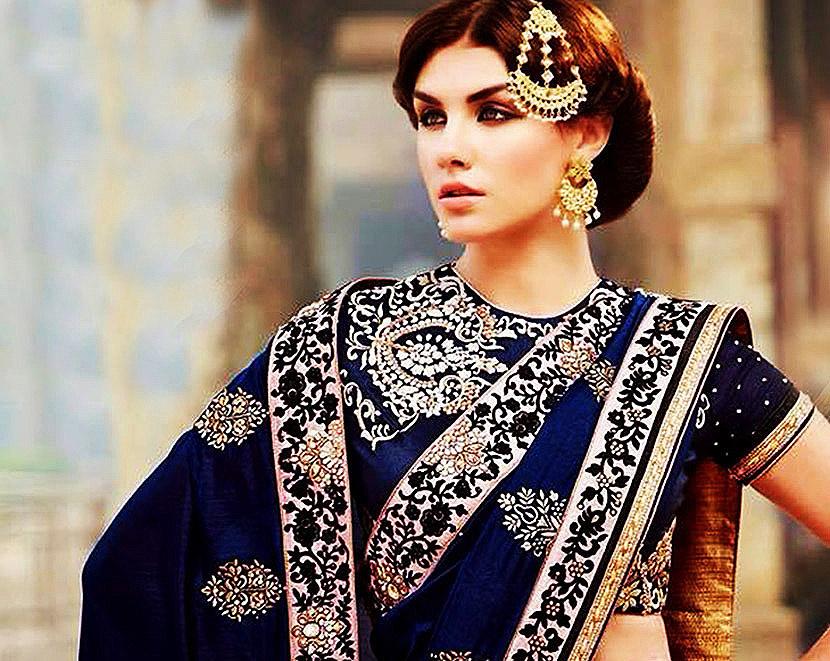 This is one of the most magnificent new designs blouse necks that you'll see today! The highlight of this whole outfit lies in the spectacular embroidery work done on one side of the blouse. A crew neckline is an ideal choice as it goes up to your neck right above your collarbones so that the focus stays on the embroidery. Pick a dark colour for your blouse to make the embroidery stand out.
Ideal Occasion: Engagement, Sangeet, Wedding, Reception.
Fashion tip: Wear just a large Passa and Chandbali earrings and you're good to go!
4. Asymmetrical neck with keyhole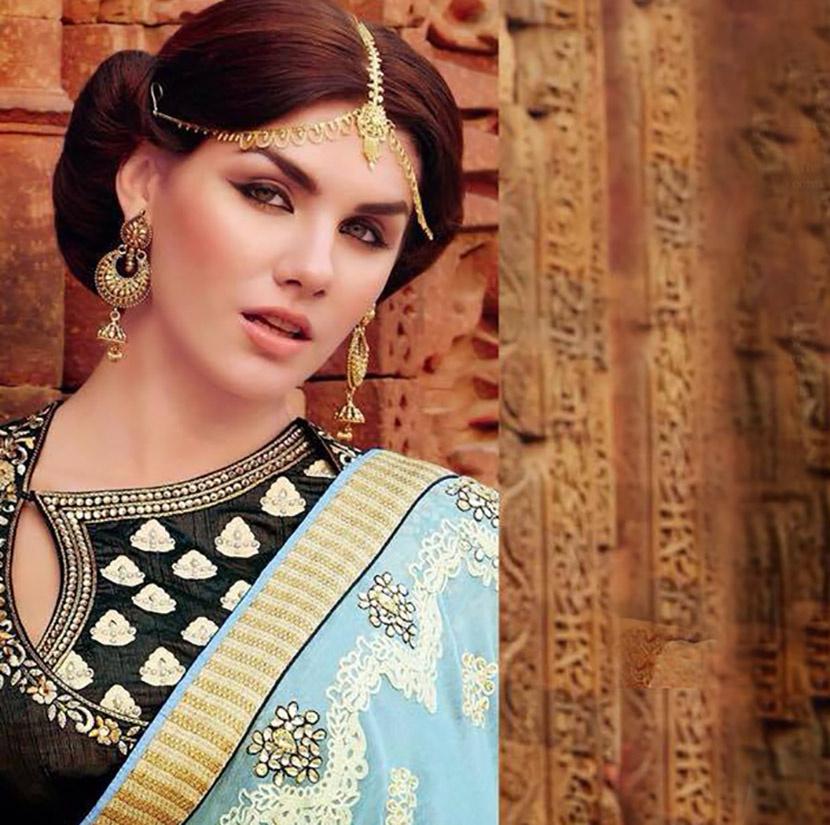 Let's go a little off-beat with new designs blouse necks! An asymmetrical blouse cut with a keyhole at one side would look extremely edgy and chic. Choose a sharp contrast between your silk saree and blouse colours. To highlight the neck design you can get subtle floral work done around the neckline.
Ideal Occasion: Engagement, Sangeet, Cocktail party, Reception.
Fashion tip: Make a side bun with mid parting, sport a simple golden Maang Tikka or a Matha Patti and large golden earrings.
5. Pentagon neck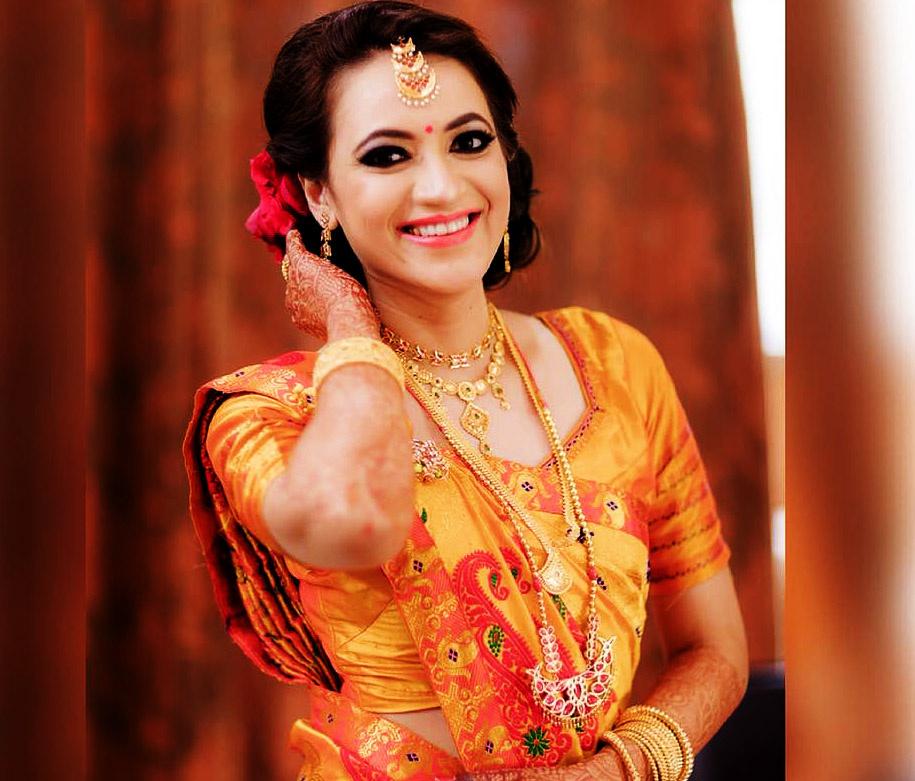 If you're having a traditional Assamese wedding, you must have already stocked up with ravishing Assam silk sarees and Mekhela Chador. So you can go a little subtle while picking new designs blouse necks with the heavy silk sarees. A pentagonal neckline with a thin outline of embroidery would be just about enough to go with this gorgeous silk saree. You can always balance up with the jewellery though!
Ideal Occasion: Engagement, Wedding, Reception.
Fashion tip: Wear traditional Assamese jewellery like Loka Paro and Jon Biri to complement the blouse neck design.
6. Closed neck with round collar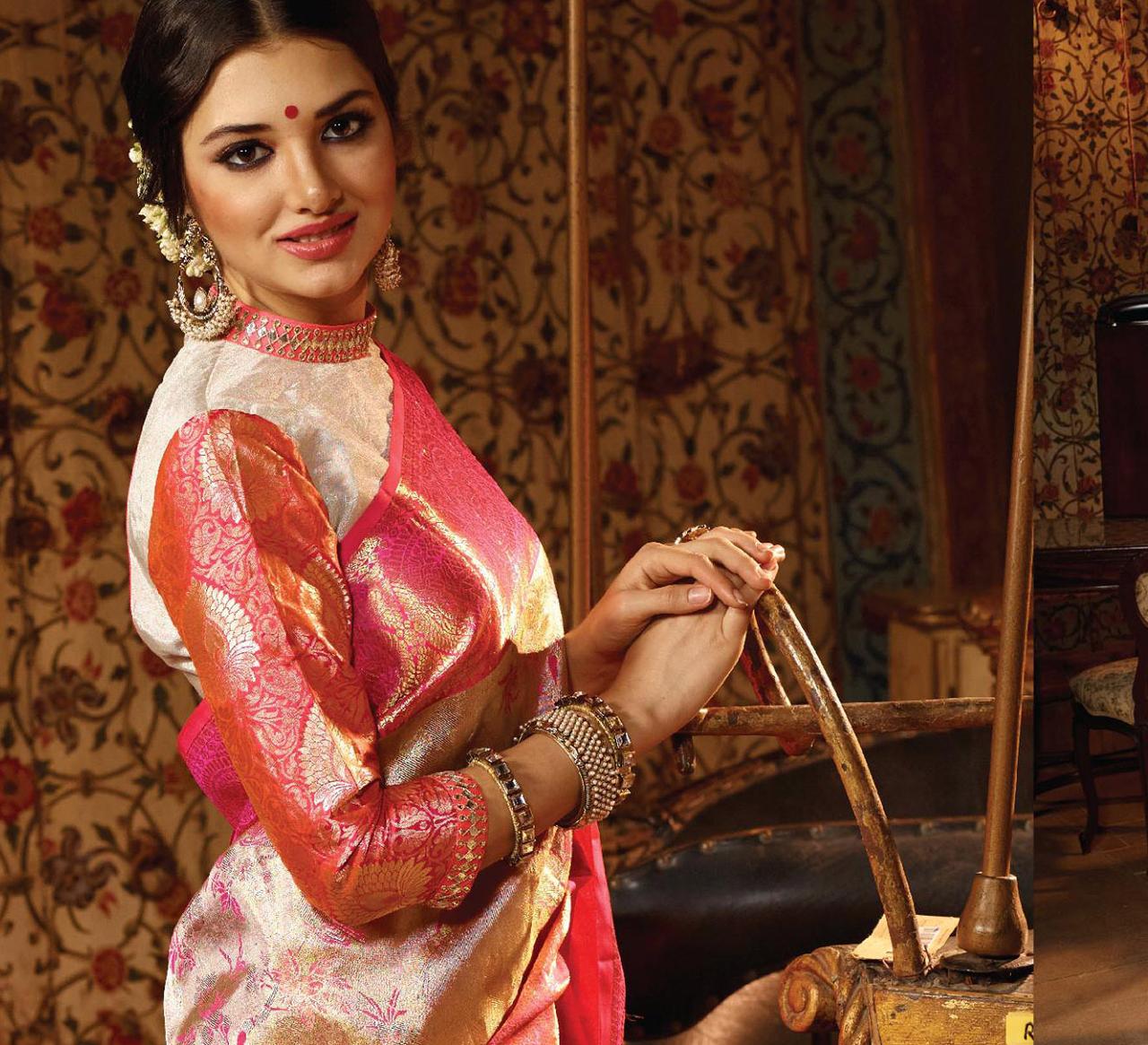 Dial-up the grace with one of the most elegant new designs blouse necks! A closed neck with a round collar looks very classy if styled right. Choose a contrasting colour for the collar and get some mirror work on it. If you're choosing a Kanjeevaram silk saree in two contrasting shades, use both the shades for your blouse and the neck. Get full sleeves with the same mirror work done on the sleeve edges.
Ideal Occasion: Engagement, Cocktail, Reception.
Fashion tip: A Gajra bun, large silver earrings with pearl beads and silver bracelet would add oodles of panache to your look.
7. Deep boat neck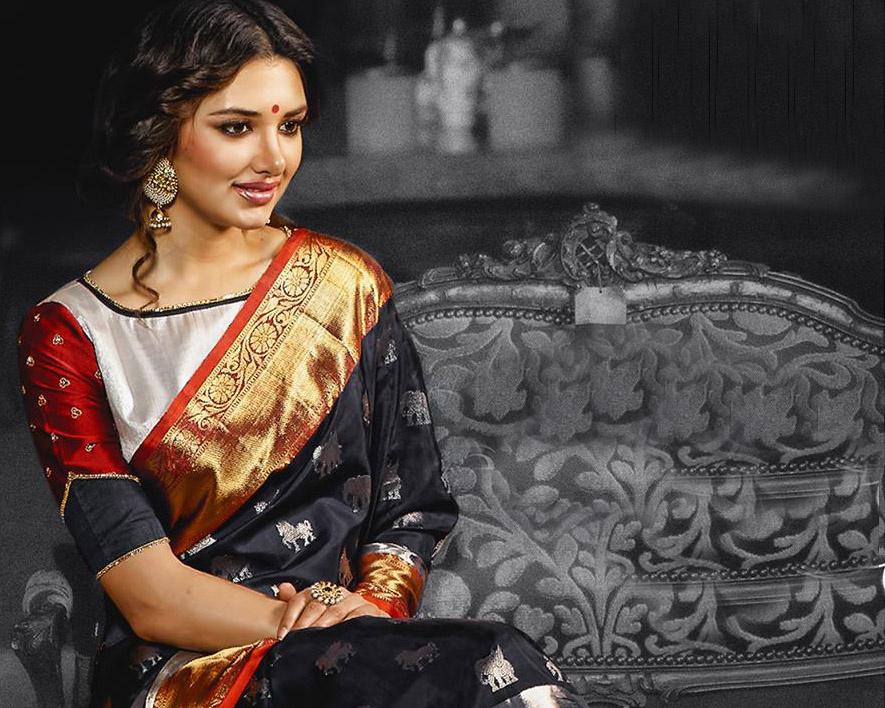 Pair up your glamorous Kanjeevram saree with a matching blouse only with a little twist in the neck tale! A deep boat neck would look one of the most stunning new designs blouse neck with your beautiful silk drape. Get piping around the neck border in a contrasting thread as well as in golden, keeping the Kanjeevaram vibes intact!
Ideal Occasion: Engagement, Cocktail party, Reception.
Fashion tip: Don't wear any necklace and drape your pallu a little low to flaunt the neckline. Keep your makeup subtle. A messy bun and large gold earrings are all you need to create magic!
You can try some of the other new designs blouse necks like halter, off-shoulder, queen Ann neckline, plunge neck and so on. Make sure you understand which neckline would go well with what kind of fabric. Choose your blouse neck designs according to the saree type as well as your neck type.
If you're fond of heavy embroidery on your blouse, keep the jewellery to a minimum, especially your neck jewellery. You must maintain a balance between your blouse design, saree or lehenga and your jewellery so as to give equal focus to every aspect. Try and experiment with new styles and wear your confidence, always!
While you're at it, take a look at some gorgeous designer blouse back neck patterns too for your wedding events.