Touch & Glow! A-Z of Full Bridal Makeup Every Bride Must Know Before Hiring an Expert
One of the reasons brides get cold feet before their big day is the worry a makeup-mess! You can totally avoid it with a little knowledge. Know everything about a full bridal makeup before hiring your MUA!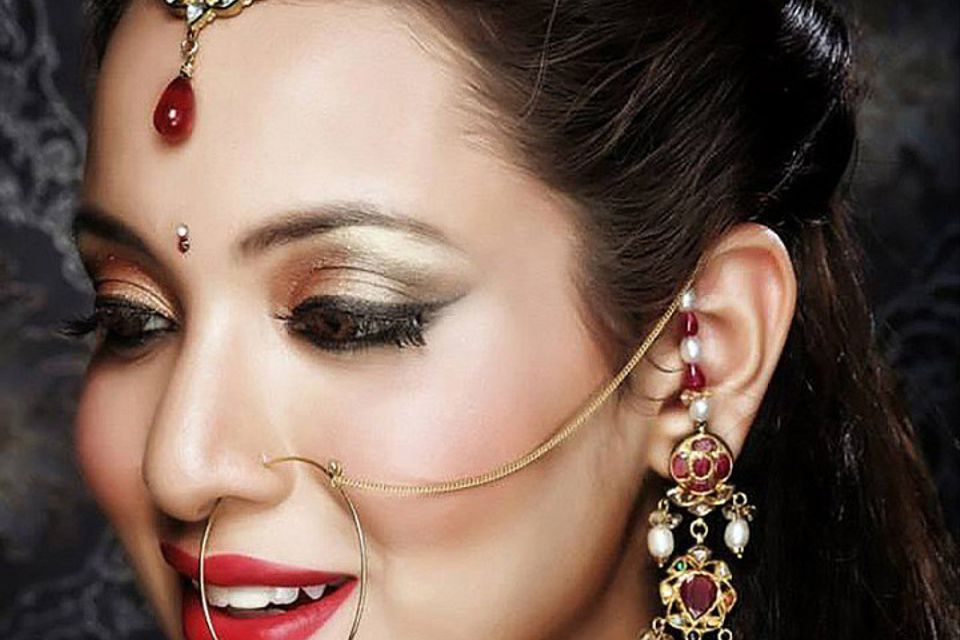 "What if my kajal gets smudged"? "What if my MUA over-uses the blush and I look horribly red in my entire wedding album"? "What if my eye shadow doesn't match with the colour of my outfits"?...and so on! If you're having frequent panic thoughts like these before your wedding, it's time you take control over things. And that can be done only when you know things! Take a chill pill, breathe and start reading about full bridal makeup details. The more you know, the better are your chances to get a perfect makeup on your wedding events. So take a look and remember the things you need to keep in mind:
1. For Your Face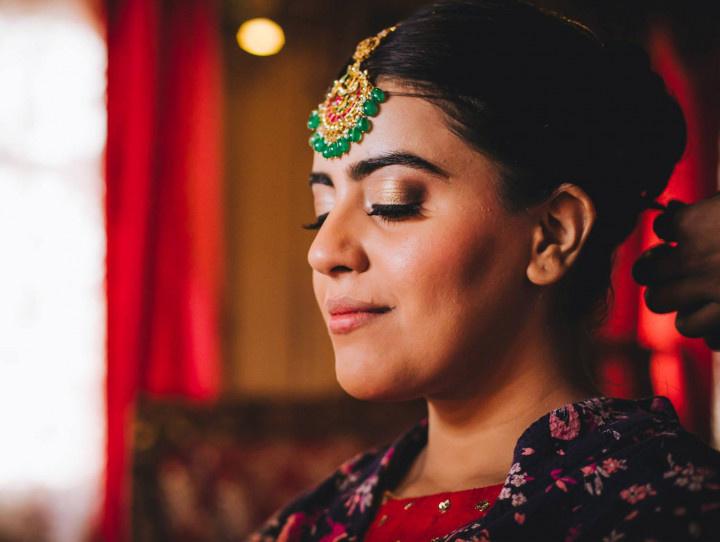 You've spent weeks prepping your skin and body with homemade face packs and natural products for that bridal glow. It's extremely important that you do justice to all that effort by getting the perfect makeup for your face. So here are a few essential full bridal makeup points you must keep in mind exclusively for your face:
Clean your face with a mild face wash and cleanser before you begin with your makeup...Always!

Choosing the right tone and shade is absolutely vital. Always choose the foundation and concealer maximum one tone lighter than your face.

Use a layer of primer before you apply any makeup to hide away the dark spots, pimples etc.
Know what shade of base do you want for your face makeup. For example, whether you want a golden base, red base or bronze. Communicate with your makeup artist accordingly.
Choose your blush or bronzer at least two shades darker than your face tone to highlight the contours.
Go for pre-bridal facial sessions at least two days before the main event. This will give your face some time to breathe and relax
2. For Your Lips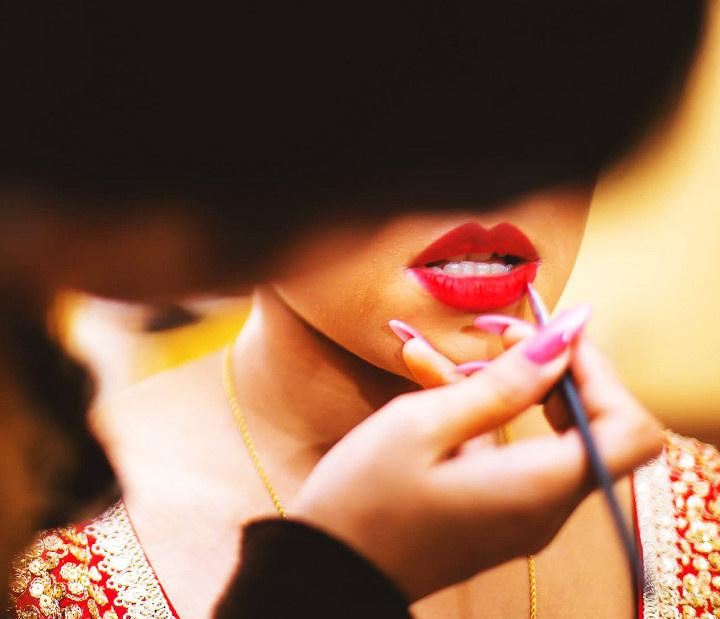 Red, pink, mauve, brown and more...there are endless options when it comes to choosing the right shade of lips. But getting the perfect lipstick is not the only thing you need while knowing about a full bridal makeup. Let's give you some pointers to do your lips right:
Know your skin undertone before choosing the lipstick shade. For example, deep red, plums, browns and berries look great for darker skin tones. Whereas if you have a wheatish skin tone go for nude, pink or orange shades.
Moisturise your lips well before you start your lip makeup.
Apply a thin layer of foundation on your lips to hold the makeup for a longer duration.
Choose a thin lip colour pencil to outline your lips. Make sure the shade of your pencil matches with that of the lipstick.
Finally, fill up your lips with lipstick and let it sit for some time.
Follow these lip-care tips weeks before your event to keep your lips soft and supple.
3. For Your Eyes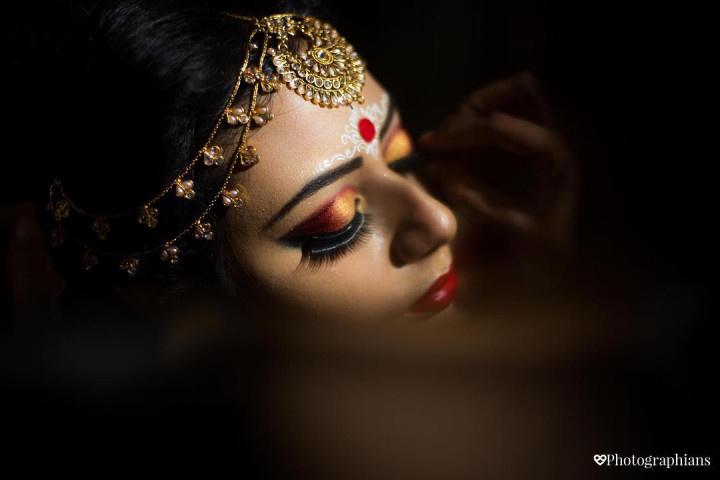 "When a woman is talking to you, listen to what she says with her eyes"- Victor Hugo.
We know it's true. Women say way more with their eyes than with words. Therefore, you need extra care to get your eye makeup done perfectly. Here are a few things about a full bridal makeup that you must remember, especially for your eyes:
Use a primer before you begin your eye makeup to make it stay longer.
Define your eyebrows neatly. Choose a shade matching with your brow hair and fill in the gaps between your brows.
Always go for waterproof eyeliner as well as mascara. You definitely don't want smudged eyeliner ruining your look on your emotional moments. Also, use the kind of eyeliner you've been most comfortable with (gel or liquid).
Choose your eye shadow that matches with the colour and shade of your outfit. Blend it evenly to make it look natural. You could go for dramatic shimmer or metallic or nude subtle eye shadows depending on what kind of look you're aiming for.
Try and avoid smokey eyes or too much glitters for your main wedding events. This kind of eye makeup goes well with Indo western fusion outfits or western outfits, but not traditional. You can go for dark kohl smokey eye makeup for your pre-wedding photo shoots or cocktail parties.

With these tips and bits of info, now have basic knowledge about full bridal makeup. Communicate with your makeup artist about your requirements. Always keep blotting paper, extra safety pins, face powder, blush and other touch-up tools handy. Trust us, you're going to need them. Drink lots of water to keep your skin hydrated and glowing. And remember, your makeup should enhance your already beautiful face and not turn you into a completely different person. Choose your kind of makeup that hides your so-called "flaws" and accentuates your gorgeous features!
If you haven't hired a hair and makeup artist for your wedding, take a look at our vendor's list.