Everything You Need To Know About The Perfect Makeup For Your Pre-Wedding Shoot
An exquisite wedding is just not enough to fill your wedding album with happy memories. Make sure you seize some beautiful moments out of the wedding chaos with a fun and romantic pre-wedding photoshoot and love your Cinderella dream with perfect mak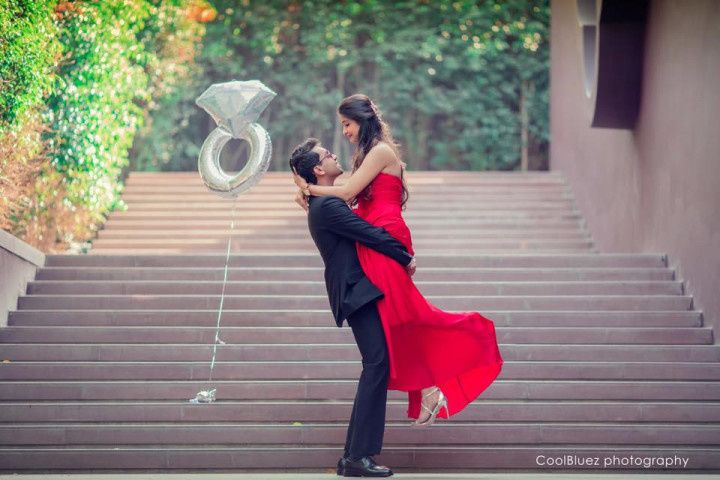 Is your Shaadi around the corner and giving you jitters? Well, no one is spared from it. While you are all set to sit in the mandap and every preparation is on fleek, make sure you document your entire journey into a dream-like album. Don't hold back. Make the very best of your journey with a pre-wedding shoot and pose on while your mind sings Taylor Swift's "Love Story."
When it comes to the main aspect, the perfect makeup look for the photoshoot, it usually depends upon the theme and vibe. If you are going for an arranged marriage setup, not only it is an excellent way of knowing your partner, but also otherwise, why not have the pre-wedding fun? Once the festivities start, it is a whole lot of work and you are riled up one way or another, enjoying with family and friends. Therefore, pre-wedding moments become the final fun ritual for the couple before the long routine of wedding functions in India. To lessen your hassle for the same, here's a rundown on some of the ideas for perfect makeup for your pre-wedding shoot.
1. The Bollywood Look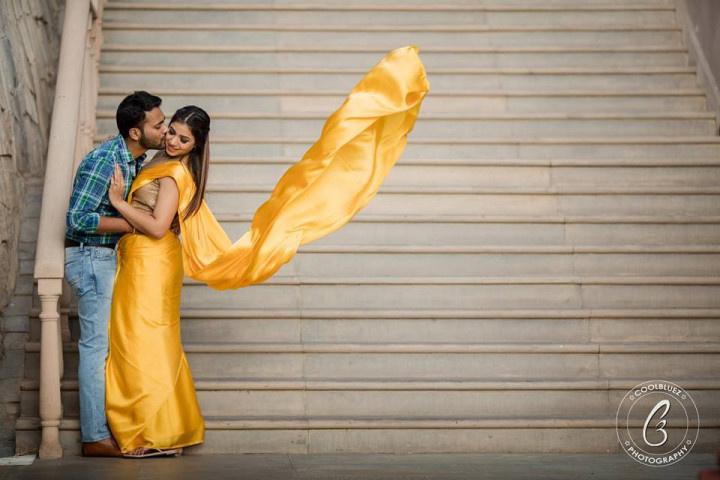 We have all grown up inevitably on a bunch on Bollywood masala and romcoms, with chiffon sarees and flowing hair or the epic long georgette dupatta. You can channel that look for your pre-wedding shoot too. The perfect makeup for this look would be tones of nude or natural shades, with minimum drama and you can pair it up with statement red lips and flowing unbound hair.
2. Go Vintage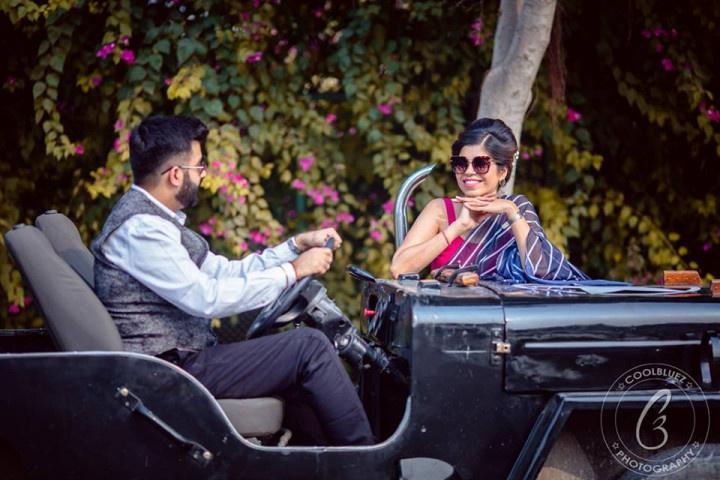 Another look and vibe, which you can try for your pre-wedding shoot is that of the old world charm of either Hollywood or Bollywood. You can go for a classic white saree or polka dots and pastel pants with hair ribbons. The perfect makeup for this look would be winged eyeliner on mildly dramatic eyes. You can probably use metallic shades in mild tones and pop lipstick. Likewise, go for a top knot or curled locks with pastel coloured ribbons.
3. Royal Entourage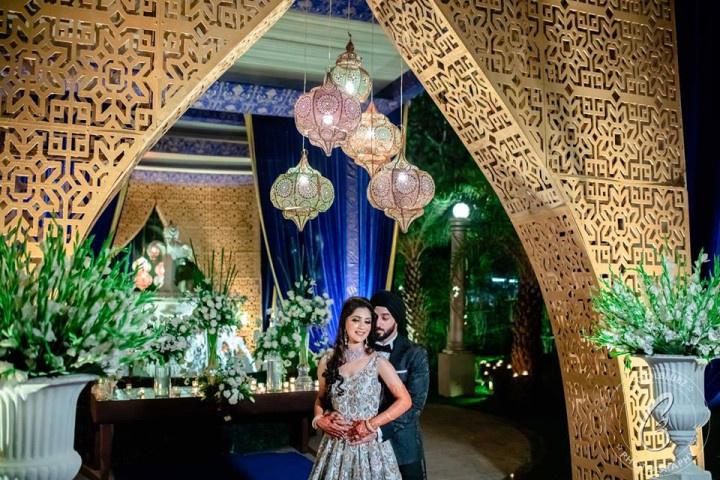 Go all out on drama and richness if you may. This kind of a shoot can be held in any rented haveli space, and for this, you would need a luxurious fabric like a brocade saree. Go for a shade like magenta or wine and pair it with statement medium to large sized golden nath. You can leave your hair open with a loose string of jasmines or roll them up into a side bun adorned with a large rose and minimal but deep makeup. The perfect makeup would be smoky eyes and slightly tinted lips in shades complementing the ensemble, with cautious use of bronze highlighters on the cheekbones and the right amount of contouring. You can play around with bronze a lot in this palette.
4. Bohemian Vibe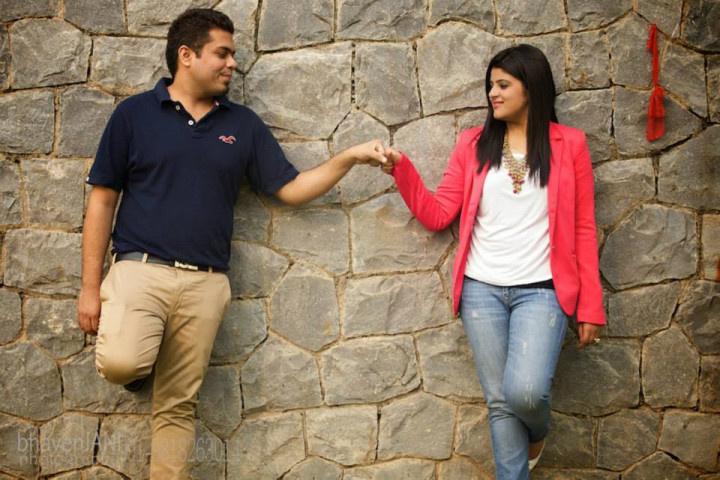 If you and your partner are up for doing things differently and want to channel that into your pre-wedding shoot, this is for you. Go for a printed skirt in flowy fabrics and a shirt or blouse in a contrasting colour. Pair it with junk silver, or oxidised jewellery and hair pulled into a messy French braid or milkmaid braid along with classic vintage shades. Wing your eyes in bold colours and glitter along with a lip colour that stands out but not jarringly, like chocolate brown or shades of purple in the dark for a perfect makeup look.
5. Modern Day Fairytale
You can go for a modern take on a fairy tale theme if going all out on the princess theme in heavy gowns is a tad too much for you. Pick a flowy maxi dress with a natural flower tiara on loose curls and natural dewy makeup. The perfect makeup for this would be subtle smokey eyes with good use of highlighter on cheekbones and a dewy touch to the whole look, coupled with blush and lipstick in shades of pink.
6. Summertime Love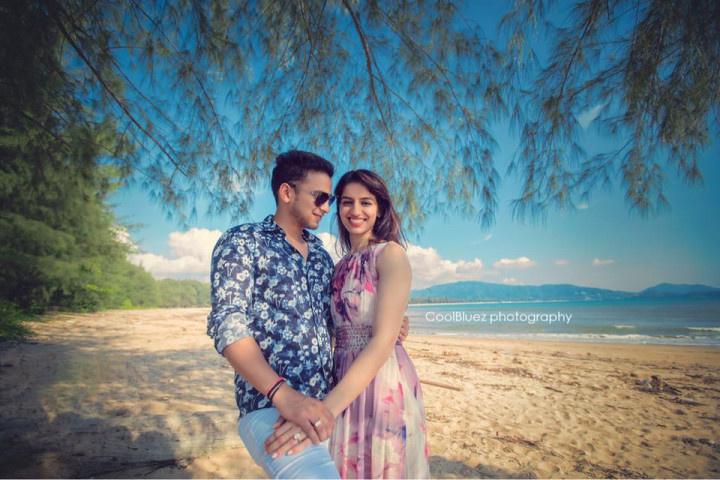 With this theme, you can play it safe with a neutral colour palette for a summer evening look. Pick out shades of peach, light yellow or lavender. For the perfect makeup look to add to the vibe, you can go for matching the tone of your lipstick with your eyeshadow and contour over high points of your face to give skin a warm, summery feel. Go for a faux bob here, or curled up-do to provide maximum space to your look and pair it with minimal jewellery.
7. Fairy - lit Nights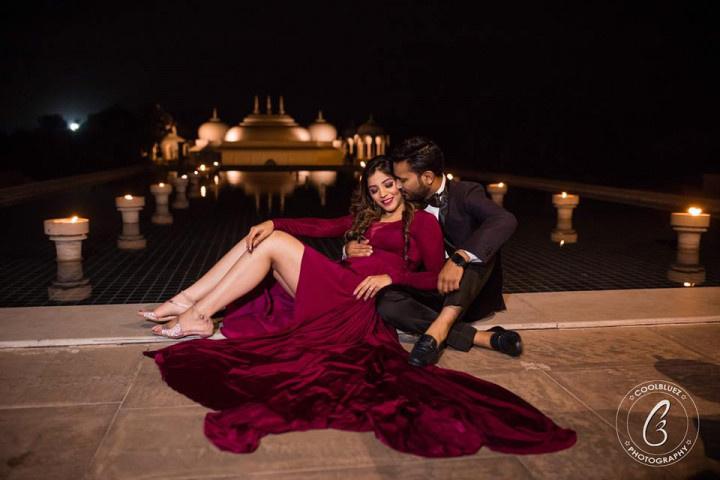 Though nighttime shoots are not that common, they have a unique appeal to them. If you go for one, this is where you can experiment with more rich undertones and play up the hotness of your look. In the company of night shoots with fairy lights and similar setups, you can go for warmer tones like wine and plum. The perfect makeup look here can be thick eyeliner with golden hues of eye shadow and blended contouring along with wine-coloured lips with hair let down easy.
Which one of these did you love best? Tell us through the comments!