14 Bridal Makeup Essentials That Complete Any Dulhan Makeup Kit List! All Brides Get Your Hands on Them Now
A quintessential Indian bride is incomplete without her Solah Shringaar! We have curated for you a dulhan makeup kit list that will help you become one form the comfort of your own couch! Read on and get going!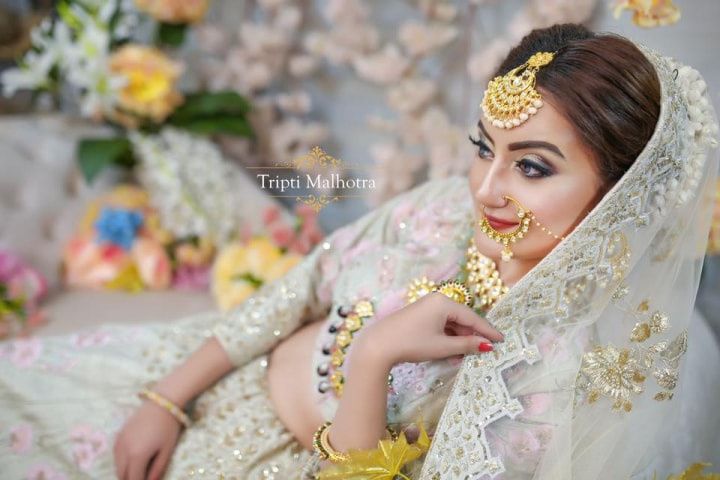 Makeup is as important as buying your bridal lehenga and believe it or not, just as much thought and time goes into curating a dulhan makeup kit list. Although there are tons of things you think is needed, but also there are a few must-haves in your dulhan makeup kit to look like a million bucks!
Read our specially curated dulhan makeup kit list and stock yours right away before the wedding madness hits!
1. Comb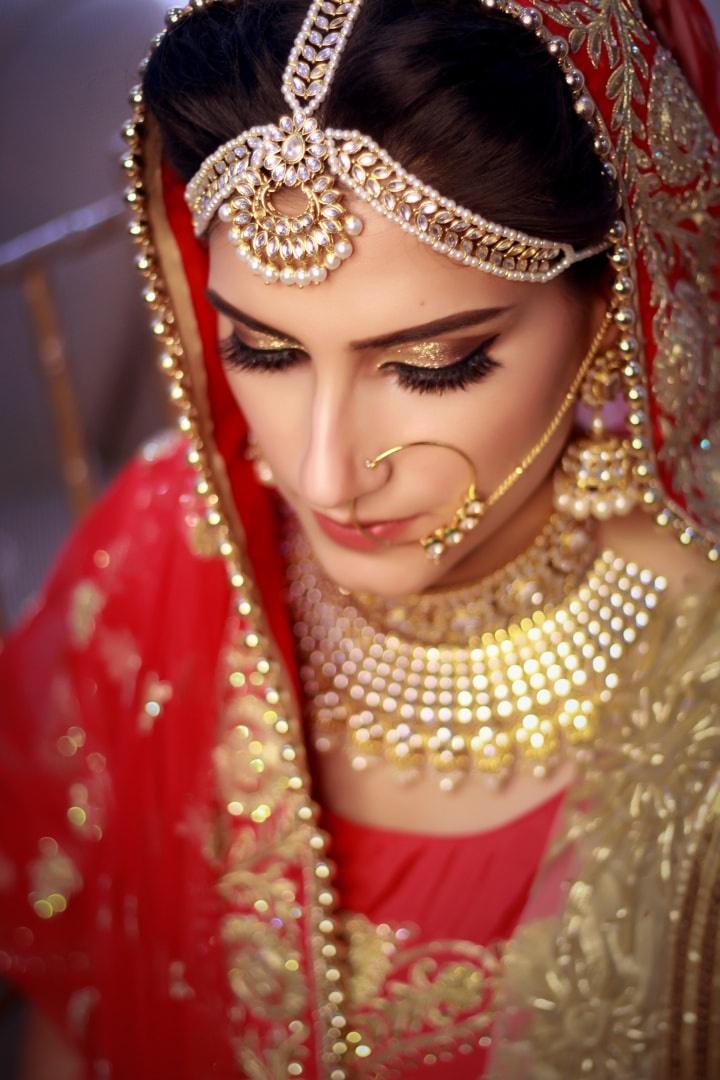 We all have tangled hair, right? A bride must look perfect, top to bottom, always. One quick way of doing so is to keep your long tresses rim and proper at all time. A handy comb in your dulhan makeup kit list is the key to having detangled, silky and smooth hair always!
2. Tic-Tacs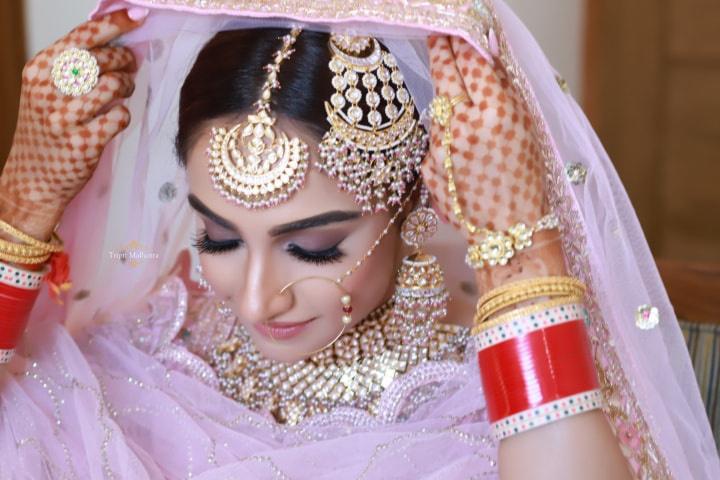 One can never have too many tic tacs and there is no girl ever who doesn't lose a pair or two! Always keep some extra clips so that you can hold your flick in place without looking like a mess.
3. Rubber Bands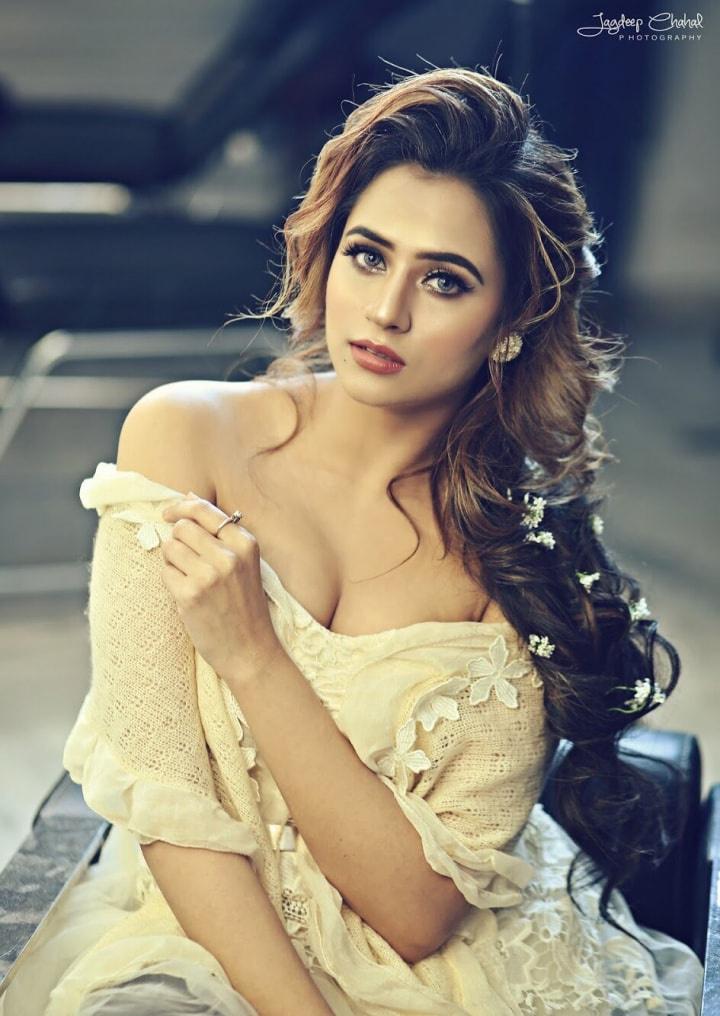 No matter how much you love keeping your hair down, there are times when during a long lunch post-wedding you won't feel like keeping your hair open. A handy dulhan makeup kit list with some rubber bands is going to be your messiah through it all!
4. Sunscreen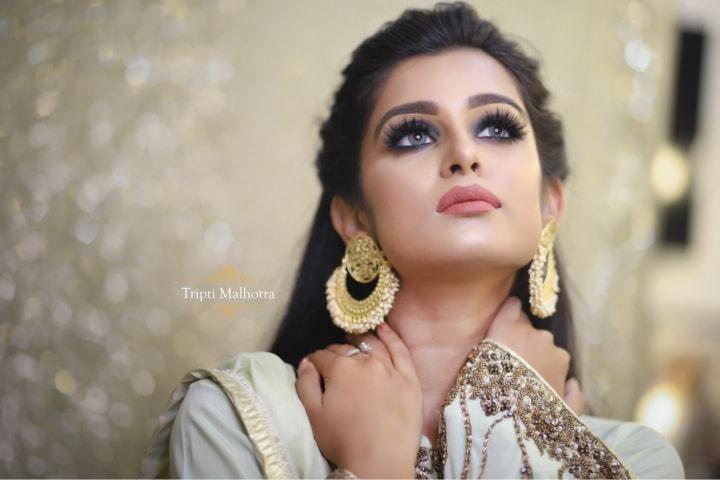 Is your skin sun-ray friendly? Off course not! Wish there was something that could keep your skin healthy even under a lot of Vitamin D. A handy sunscreen with SPF should be your new best friend and must be added to your dulhan makeup kit list!
5. Nail Paint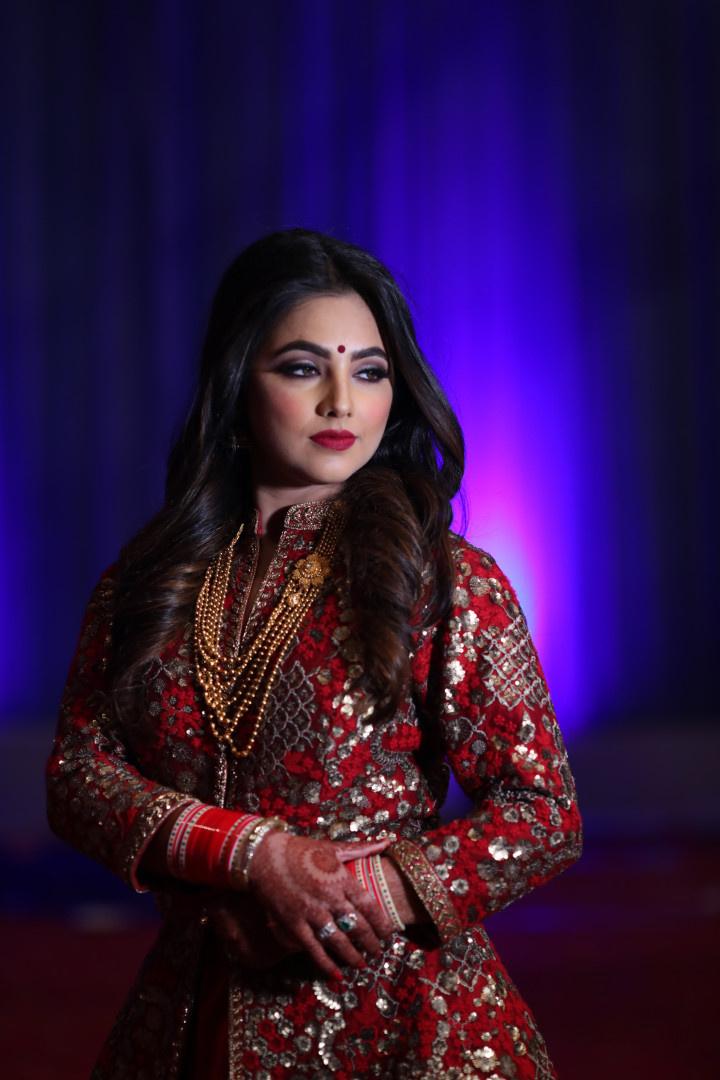 Hard day at work and have a dinner to go to with your husband? Well, you can always use those 5 minutes breather to give your nails a quick makeover. Keep some handy little baubles of nail paints and whenever you think you've got some time on your hands, take one out and prim those nails. Dinner ready in quick 10 minutes!
6. Nail Buffer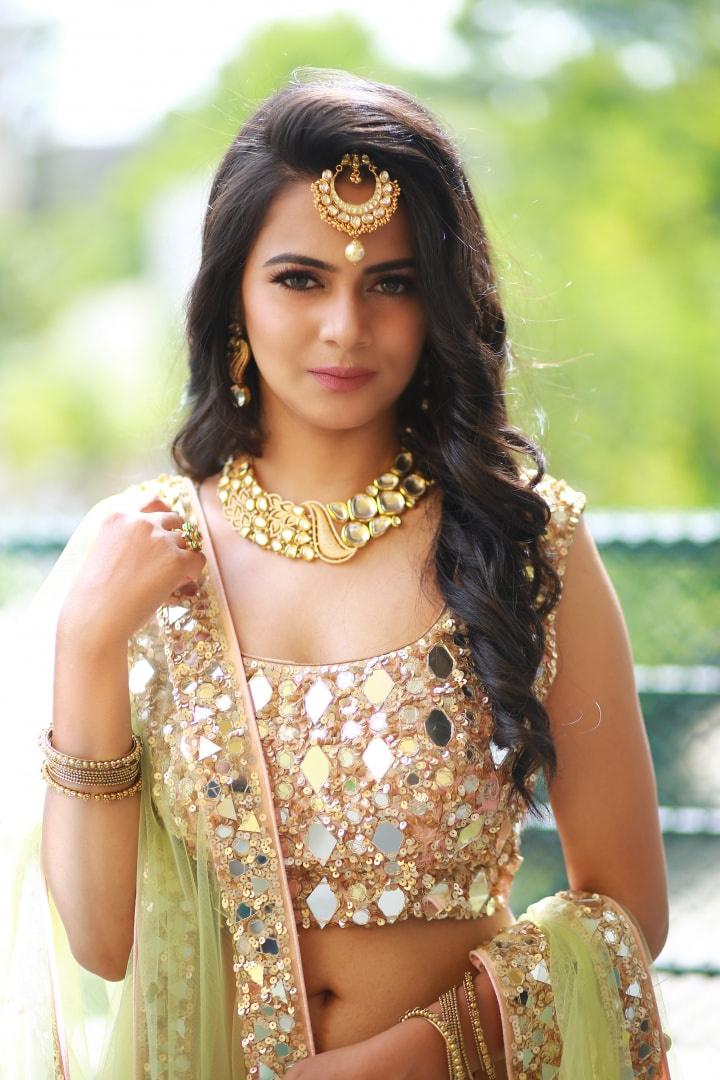 No matter how stunning the nail paint really is, unkempt nails = a big no no! Keep a handy nail buffer in your dulhan makeup kit always and you can shape those tiny babies as an when you find the time to do so before your dinner date!
7. Nail Paint Remover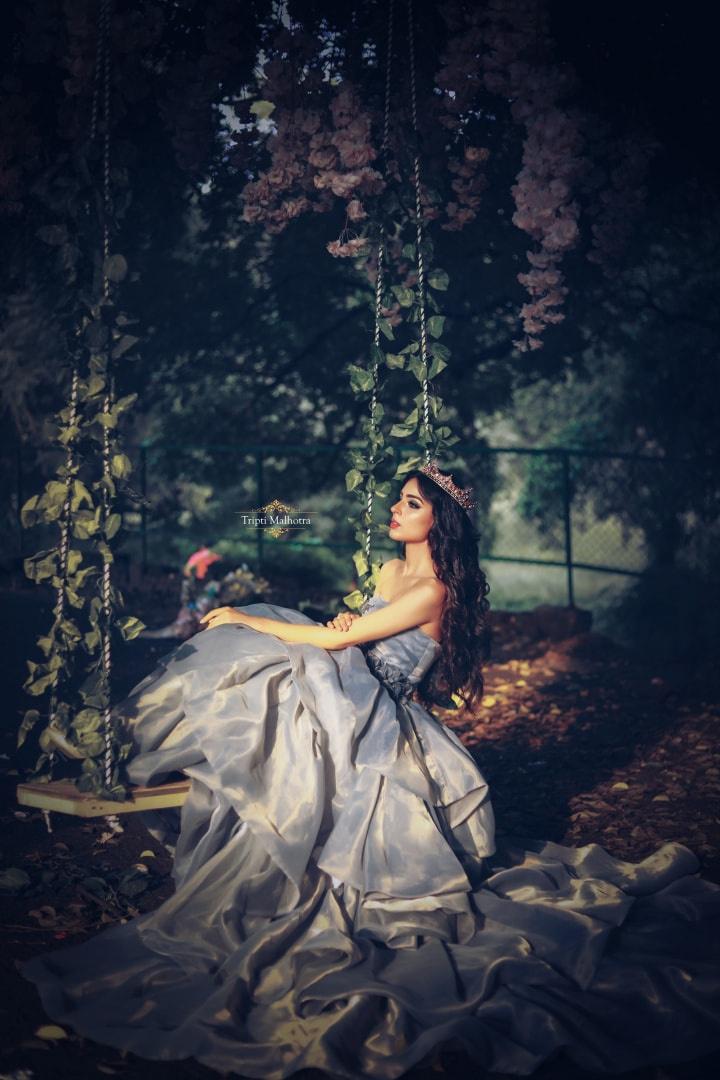 Well, goes without saying, but one too many times do we come across a chipped nail paint and we all know how awful it looks. So, before you face a traumatic sight such as that, it is better to keep a handy nail remover in your dulhan makeup kit list and voila, you're sorted for life!
8. Face Primer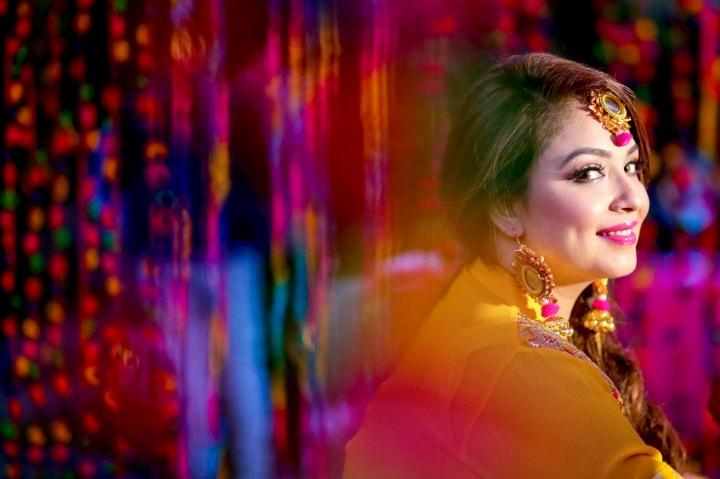 The quintessential and most important cosmetic ever. Acts as a blind that gives your face the much-needed amp up before every party, wedding or dinners! It is necessary to have one in your dulhan makeup kit list.
9. BB Cream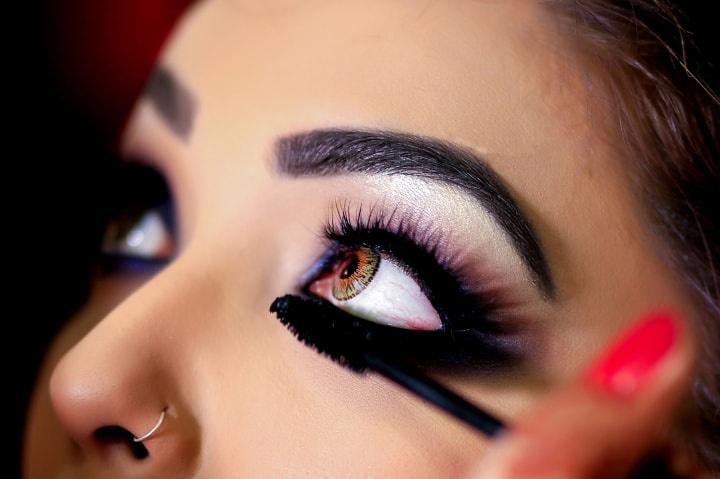 1…2…3 and voila you have a spotless skin! That is the beauty of using a BB cream! For a date night or otherwise, if a quick touch up is what you need, then BB cream will do it for you!
10. Face Powder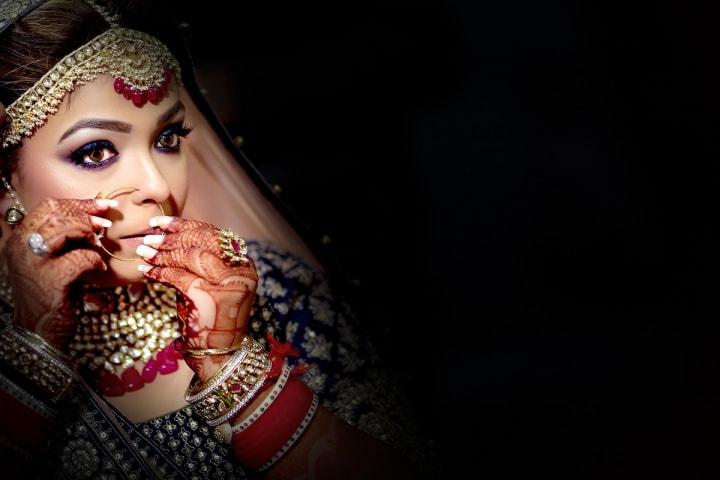 It absorbs excess oil and gives you a flawless and natural look. Buy a face powder one shade lighter from your actual skin tone to better results.
11. Blush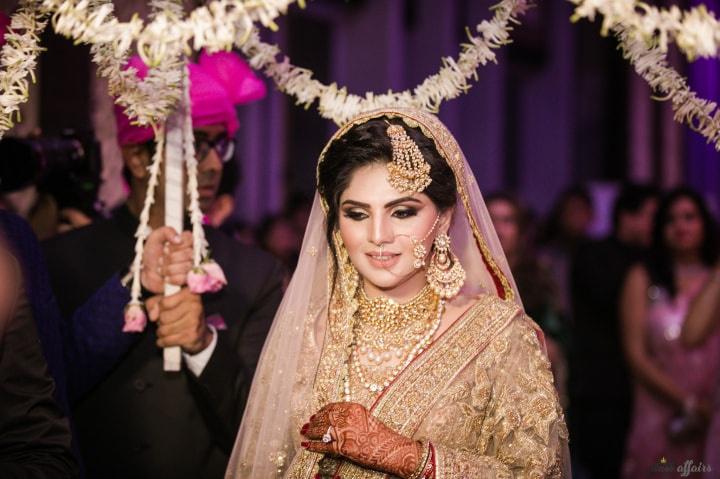 We know your husband makes you blush every now and then but sometimes it is ok to trust a cosmetic with the same! A dab of rose, peach or soft pink and that is all you need right next to your glass of chilled Rose.
12. Bronzer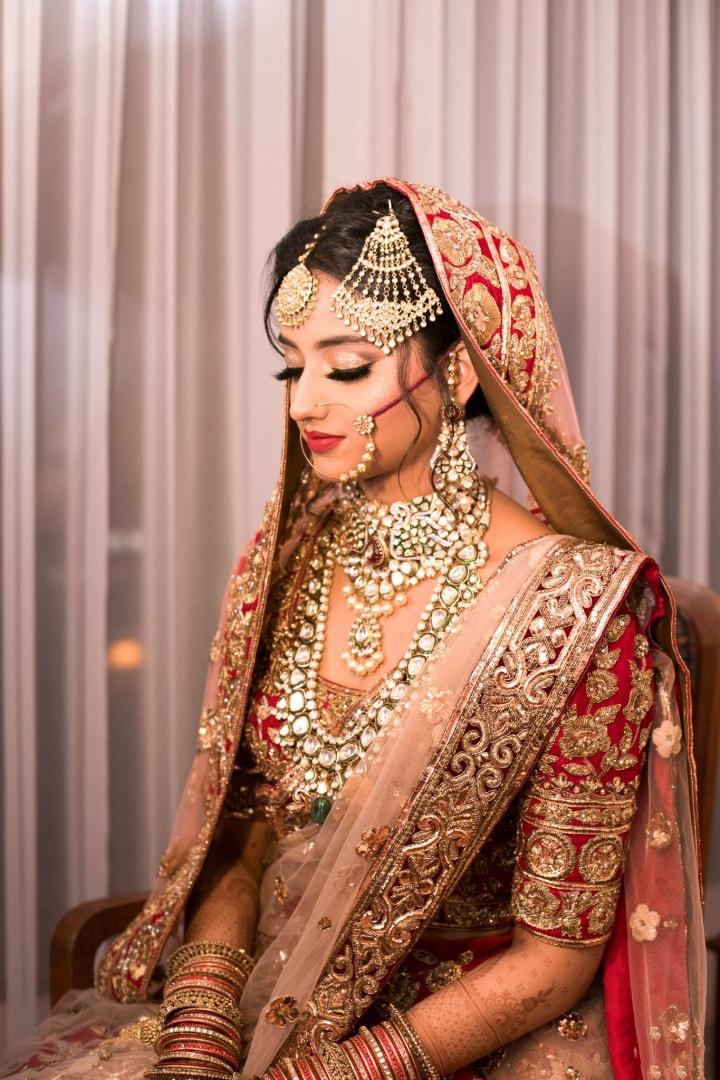 Add some sparkle to your face and your life too with some bronzer. Some on your face, neck and back and you're good to go!
13. Blotting Paper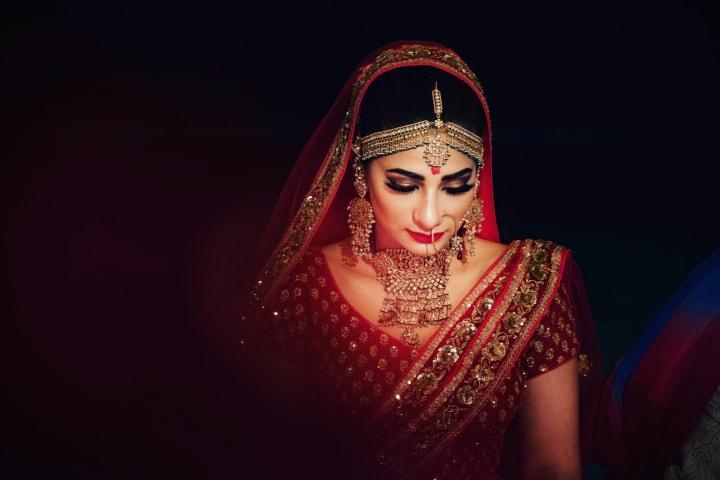 We all sweat. No matter how much we hate the freefall of our makeup, but it happens to the best of us! A blotting paper is your blessing in disguise amidst those breaks from dancing at your friends Sangeet night, quite literally!
14. Safety Pins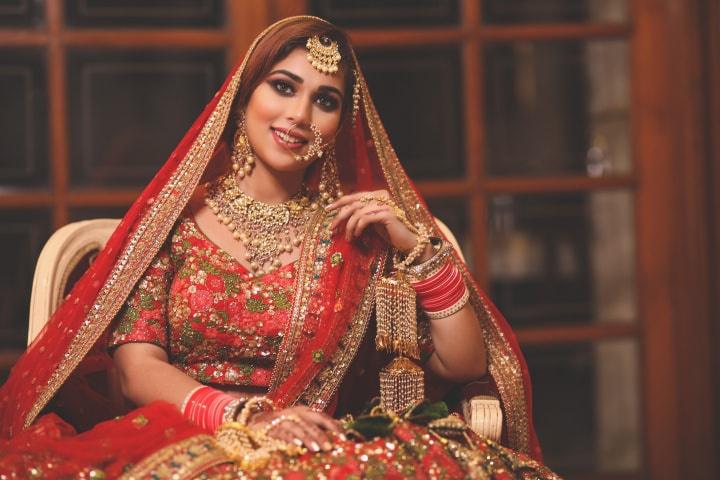 Well, we all know how quickly one can have a wardrobe malfunction. So, a safety pin in your dulhan makeup kit list is a must!
Well, this is how you get yourself a quintessential Indian bridal look A.K.A her Solah Shringaar! See which cosmetic rings a bell from our dulhan makeup kit list and curate yours now!
Which of these cosmetics and beneficiaries did you forget to add to your dulhan makeup kit list? Tell us through the comments!