Here Are Some Indian Bridal Makeup Images To Give You Some Much-Needed Makeup Inspiration
If you are going to be a bride soon and already know what you'll be wearing on your functions, then the next step is getting the perfect wedding makeup. Here are some Indian bridal makeup images to help you pick what you want.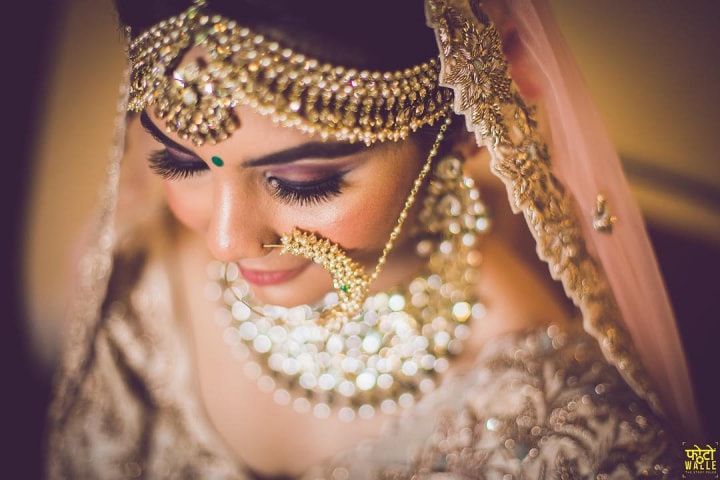 An Indian bride doesn't look perfect because of just her bridal attire. It is a good package of a beautiful outfit, gorgeous jewellery and stunning makeup that make her look her best on her big day and on the days leading up to it. If you are going to be a bride soon, chances are that you have already decided what to wear and have also picked matching jewellery. What you now need is some amazing inspiration for your bridal makeup, for which we are here. Bridal makeup does not just mean some base, red lipstick, red Bindi and done. It has evolved majorly over the years and it can be a lot of things.
You can opt to go full-fledged smokey-eye and dark hues or you can opt for basic, minimal makeup if you are a no-fuss bride. Well, whatever kind of bride you are are, here we have some beautiful Indian bridal makeup images to give you a fair idea of all the different kinds of makeup trends and versions you can opt for. We have you covered for your Mehndi, Sangeet, wedding and even your reception functions. So what are you waiting for? Rummage through all these Indian bridal makeup images and pick what suits you best. Oh and you're welcome!
1. Pop of colour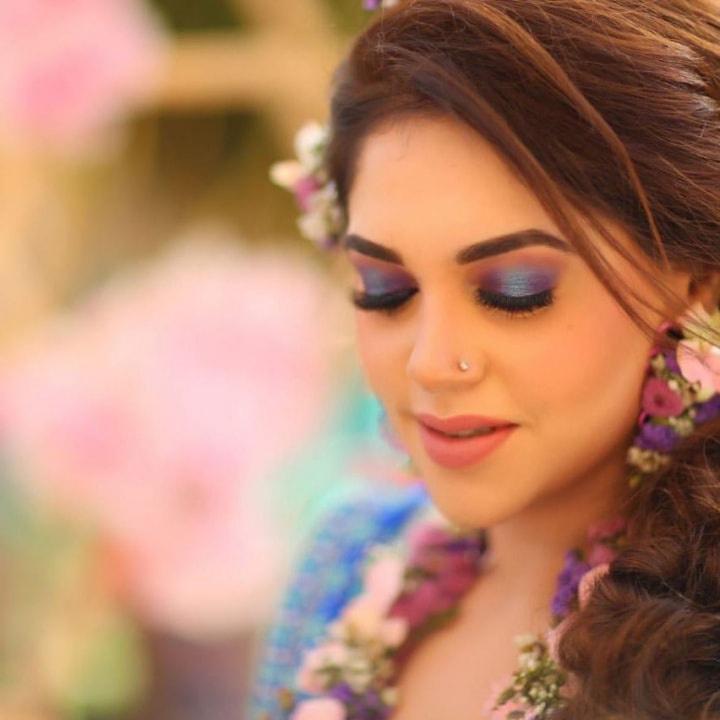 Your eyes can say what your lips never can convey. Its true and this bride apparently knew this very well. Adding a little holographic magic to your eye makeup is a great way to quirk up your look. This bride matched her colourful eye makeup to her Mehndi outfit and she looks gorgeous.
2. Coral Craze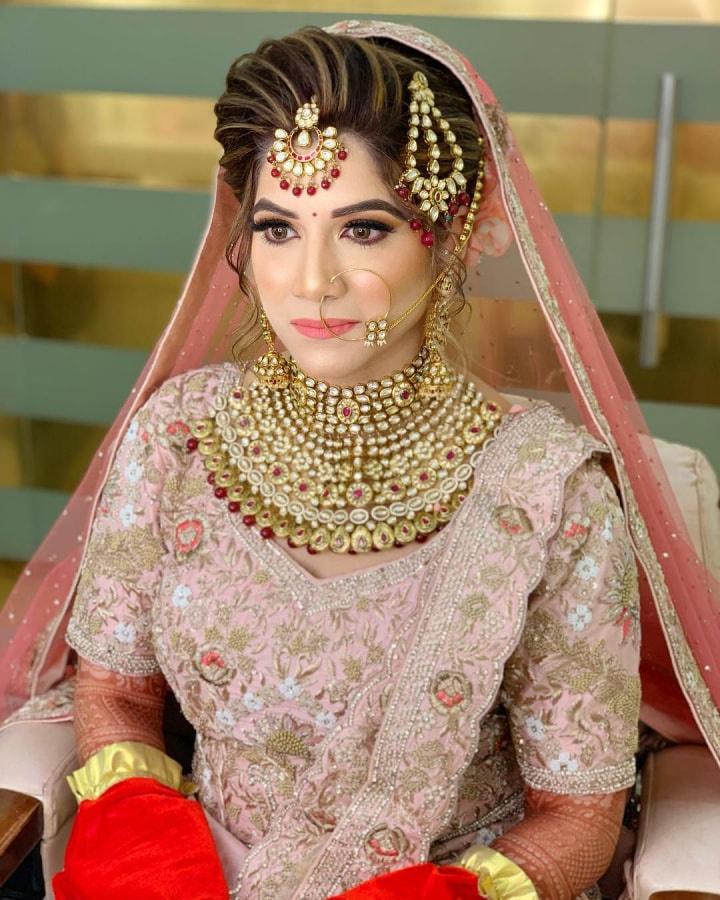 Coral is the new craze for most brides out there. Coral and pink are two hues that are perfect for brides who have fair to medium complexions. They give a very fresh look to the face and are great options for a morning function.
3. All for red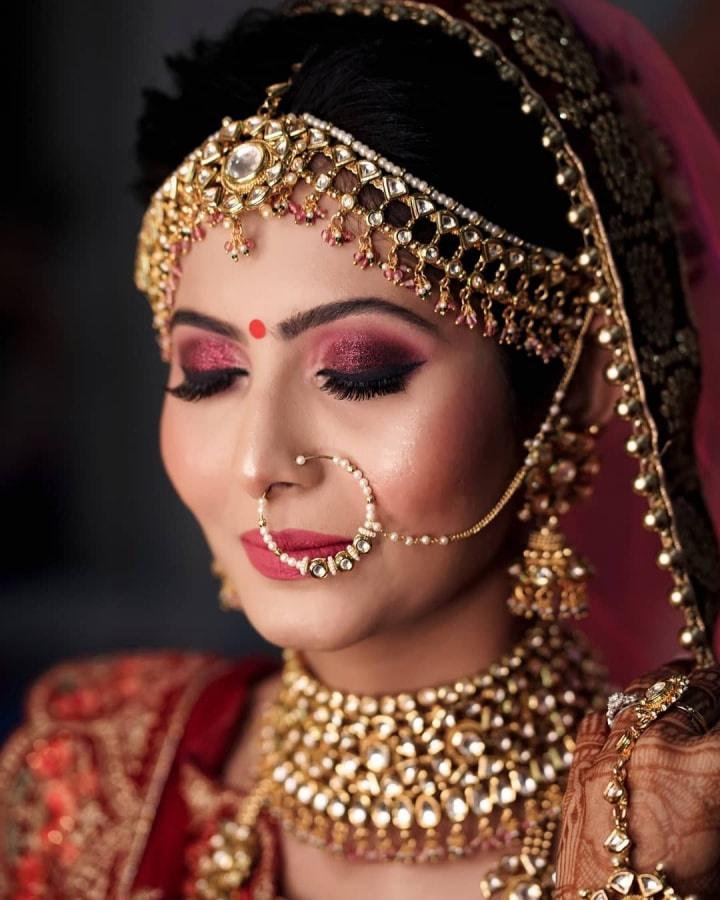 Image Courtesy: Aanal Savaliya
Red can never be out of the question when looking for a bridal makeup look. Since time immemorial, brides have been dressing up in red hues and getting matching makeup done. This is a classic bridal look which can never go out of style. Add a bit of drama by going for glittery eye makeup, and you are all set to rock a diva bridal look on your wedding day. Just make sure that you go for such dark makeup only if you have an evening ceremony.
4. Hey highlighter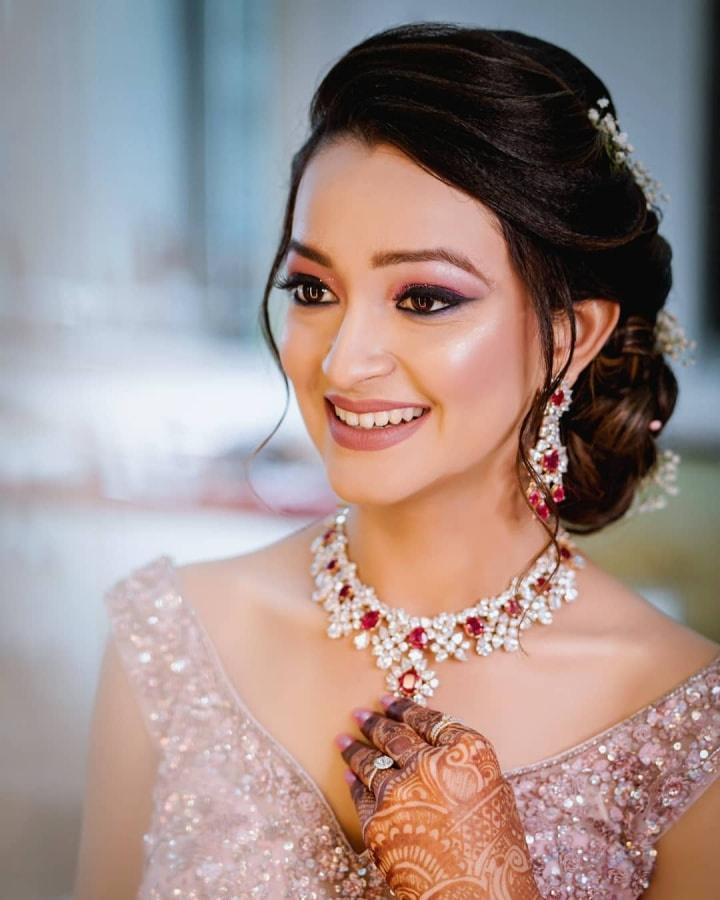 Image Courtesy: Aanal Savaliya
Highlighters are the new 'in' things when it comes to makeup, and one can just not go wrong with it. It gives a beautiful sheen to the cheek and defines the cheekbones and nose. It is a great addition to the regular makeup basics and all brides should go for it. This bride totally rocked the glory look for her reception and so can you. One of our favourite Indian Bridal Makeup Images.
5. Go subtle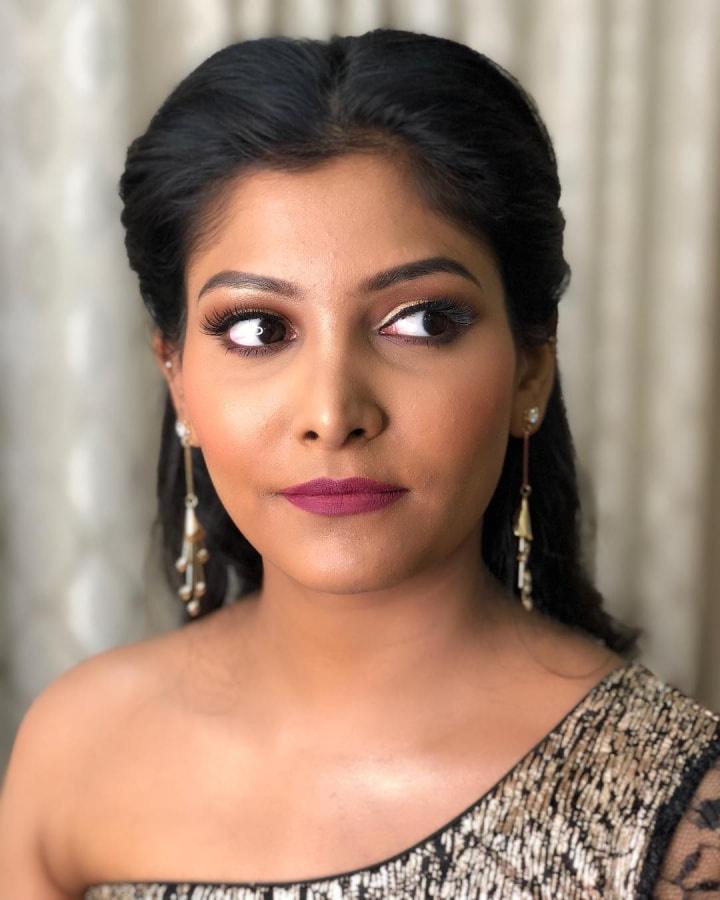 Now if you are the bride who doesn't believe in too much makeup, then this is the look for you. It is a perfect look to opt for when wearing a gown or some indo-western outfit and is thus great for your engagement or reception function.
6. Breath of fresh air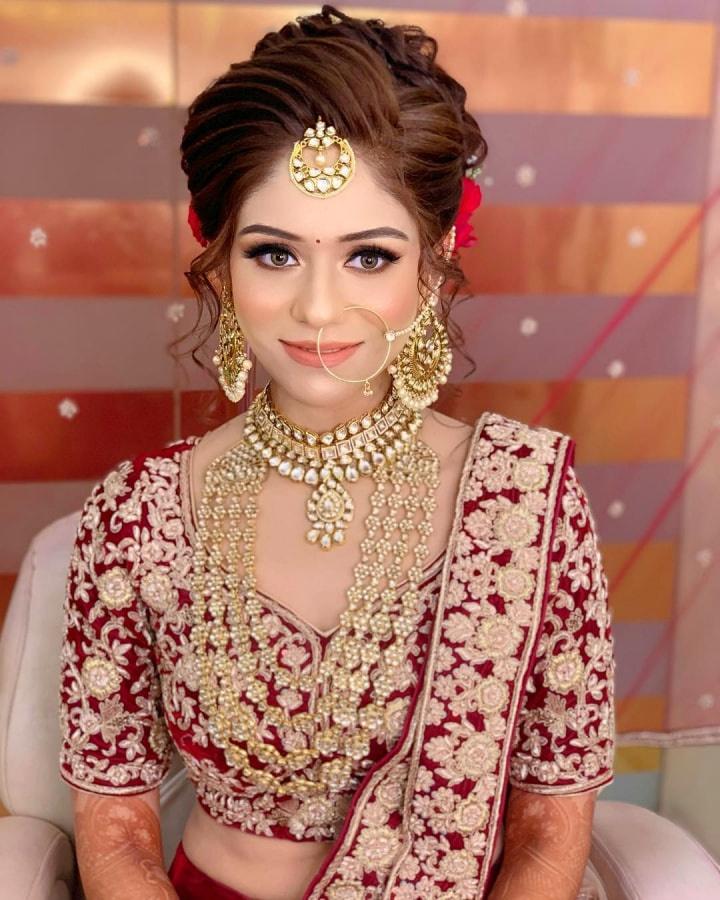 Why we are calling this look a breath of fresh air is pretty obvious, isn't it? While we believe that red can never go out of fashion for a bride, isn't it such a fresh look to see such a bright-faced, glowing bride sans any ounce of red in her makeup look. If you have a morning wedding or even Mehndi function, then you can go for light and dewy makeup like this bride did. One of our favourite Indian Bridal Makeup Images.
7. Hello pouty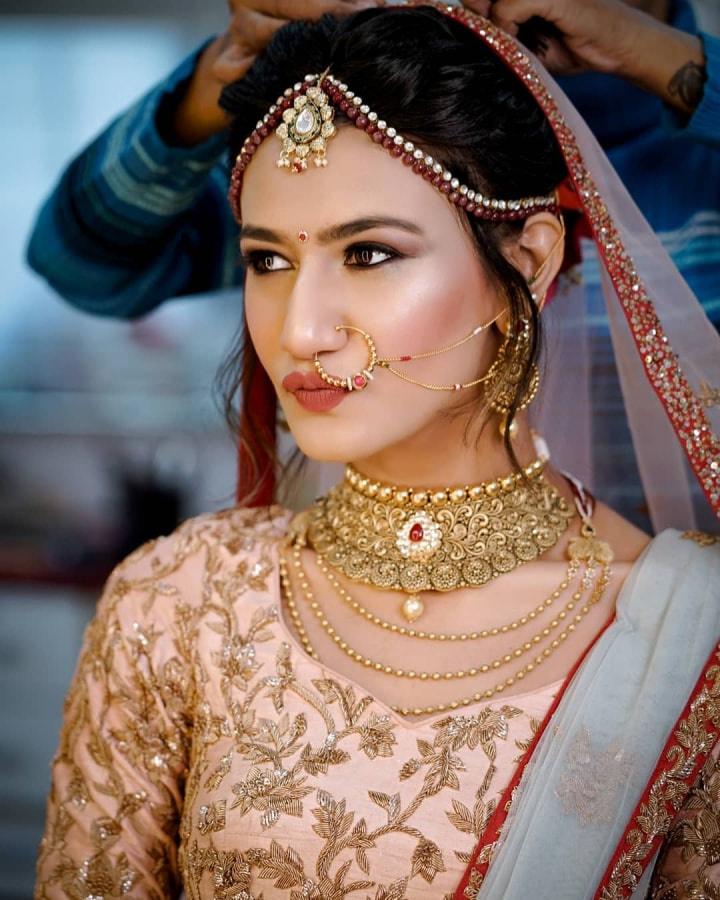 Image Courtesy: Aanal Savaliya
Brown and earthy shades are quite misunderstood if you ask us. When paired with the right outfits and jewellery, browns can do wonders for your bridal makeup look. And oh, the pout always helps.
8. When eyes do the talking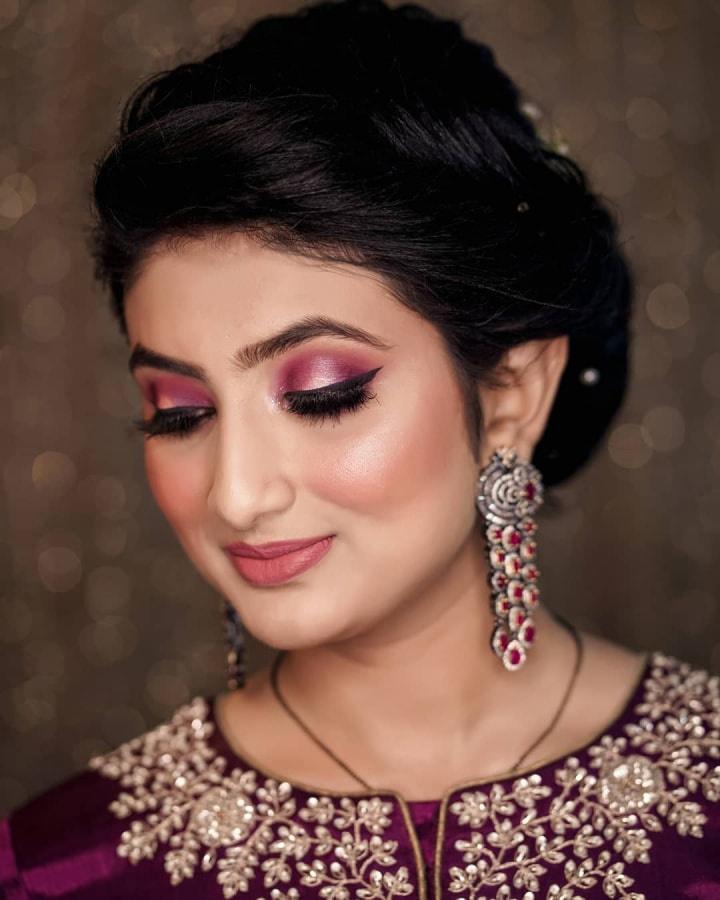 Image Courtesy: Aanal Savaliya
This is another great bridal makeup look for the reception or Sangeet ceremony. Dark eyeshadow is a great way to add some drama to your makeup look, and if you are a bride who wants to turn heads with her bold makeup then go for this without a doubt.
9. Minimal is best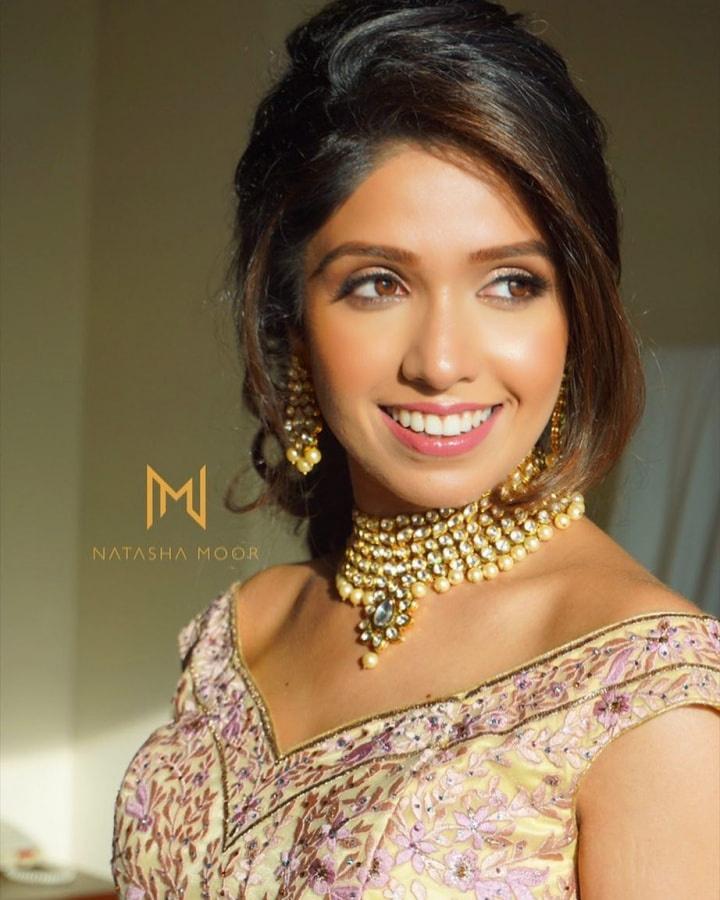 Image Courtesy: Natasha Moor
Not too interested in going OTT for your pre-wedding functions? Well then, just add a hint of colour to your cheeks and opt for peachy, glossy lip colour and rock that minimal makeup looks like a boss, just like this beauty right here. Again, this looks works best for a morning or noon function. It'll look very dull when donned during an evening event. One of our most favourite Indian Bridal Makeup Images.
Now that you have seen all these gorgeous Indian bridal makeup images we are sure you have a fair idea about what kind of looks you want to opt for on your various wedding functions. We hope you choose the best for yourself.
Got any more suggestions or questions for us regarding Indian bridal makeup? Drop them in the comments section and we'll happily get back to you!