Looking for Indian Wedding Dresses Designer Wear Inspiration? Here Are Some Tips to Help You Curate One for Yourself
Curating a well put together Indian wedding dresses designer look? It's all about the key elements that together make the simplest look and attire phenomenal. Here's how you can curate & create your own designer wedding look & turn some heads around.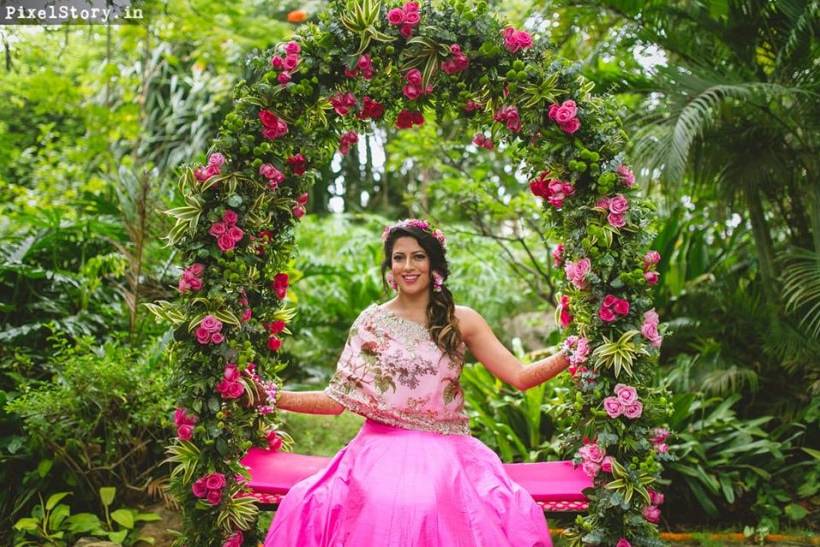 Indian wedding dresses designer styles are varied, catering to individual likes and choices; but the one thing common to all Indian wedding dresses looks is that each is spectacular and awe-inspiring. Ever since the idea of a wedding sinks in, you start looking for that ideal lehenga like the one that made you skip your heartbeat when one of the B-town divas flaunted it in front of flashing cameras or one of them was a part of the movie or one song. It is very easy to get the dream lehenga because all the top-notch designers are working to a goal where you as brides get to live every bit of your wedding as you had dreamt of it. But it comes with a price.
Wedding fashion designers weave the best of traditions and trends to create stunning bridal wear that every girl wants to wear and feel like a queen in. But designer wear comes at a high cost and not everyone can afford multiple designer dresses for each wedding ceremony. Also, many brides have a more practical approach and prefer buying less-expensive wedding clothes. But that in no way means they are ready to compromise on the style.
The good news is; you can curate your own Indian wedding dresses designer look. A designer wedding look is all about knowing what works best for you. Source the latest trends, bridal accessories and style your look and most importantly slay them all.
How to curate an Indian wedding dresses designer look?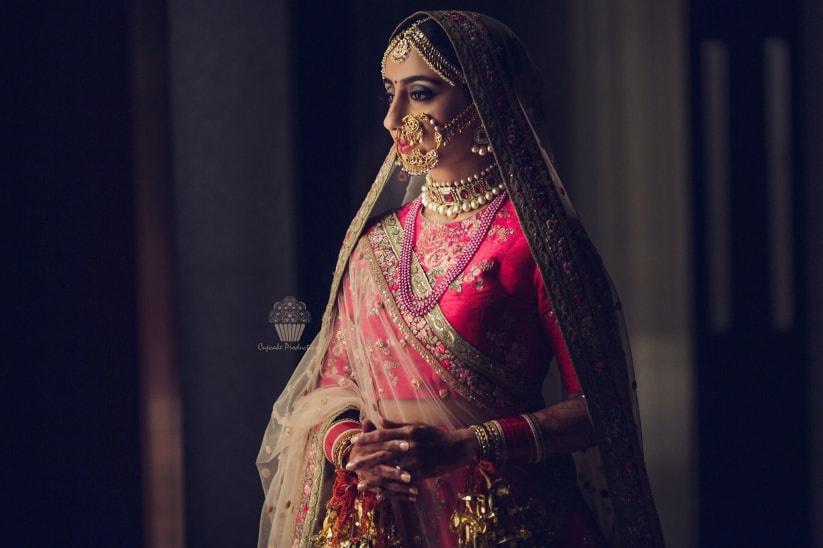 Curating your own Indian wedding dresses designer: A two-part process:
1. Research
Sit back, research & curate! Find out what's trending and what's not. Find places to source the fabrics from. Most importantly, look for a person who will turn your vision into a reality. You will need to find out the best of boutiques around you that specialize in wedding wear. Then, look for some accessory shops that cater to bridal requirements. Lastly, find hair stylists and makeup artists that understand your style aesthetics. Researching for Indian wedding dresses designer does not mean you look only at online sources. If you have a friend who wore one of the designer dresses that you really liked then you can track down the source and add it into your mood board of the various Indian wedding dresses designer. Once you have a list of dresses that you really liked, you can go buy one for your very own wedding.
2. Execution
This requires hunting down and buying all the material you will need to create your own designer masterpiece and putting it all together- bridal Lehenga, attires for different functions, accessories, shoes, hair, and makeup looks the list is endless. Take a breath and curate a magical Indian wedding dresses designer look for yourself. Even when you embark on your mission to obtain fabrics and add ons to make your dress stand out, remember there are end number of markets that have a wide collection. So, choose the market that offers the most variety. More the variety, the better chance you have at designing a stunning silhouette.
3. Get the right shape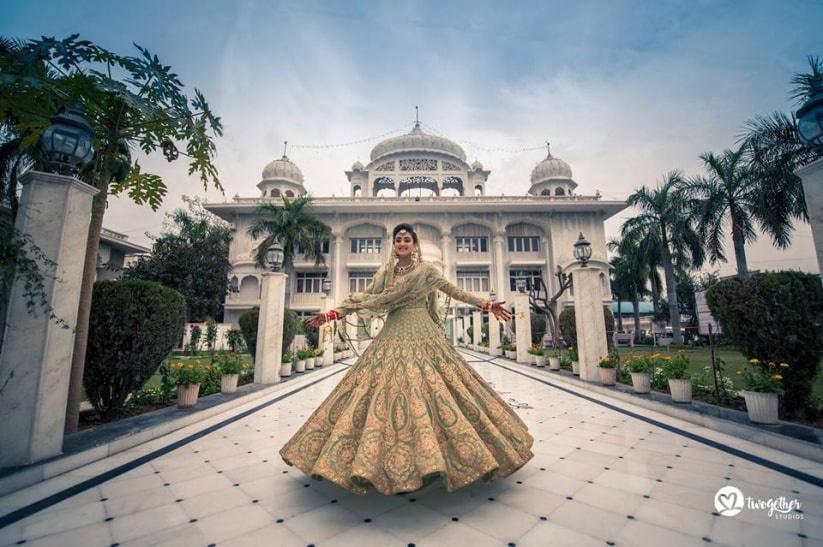 One of the most important points to consider when creating an Indian wedding dresses designer look is the shape of your outfits. In fact, the shape of an outfit is so crucial that it can alone make or break the wedding look. The shape of the outfit also determines the fabric options and the styles that will best go with it. This holds true for traditional attires as well as western ones.
A wedding gown, for example, can be straight, body-hugging or have a huge flair, but the look will only stand out if the shape is proper and in accordance with your body type. So, be very mindful of the shape of your design. Wearing a dress that fits you like a dream is one of the key things to nail your final look. So, spend some time trying out various cuts and styles to see which style accentuates your curves in the best way possible.
4. Get a form-flattering fit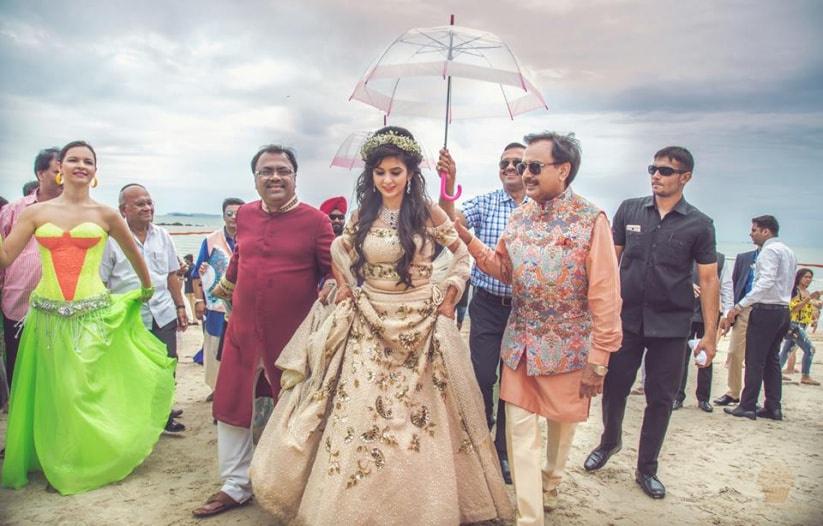 Knowing your own body and understanding the styles and shapes that accentuate your best features is extremely important. This will not only give you a beautiful look but also make you more confident in your own skin. Consider different cuts and styles that hide your problem areas and shift focus to your best features. Worried about belly fat but have striking collar bones? Choose a high waist Lehenga skirt with an off-shoulder blouse to bring out the diva in you.
5. Prints vs Embroidery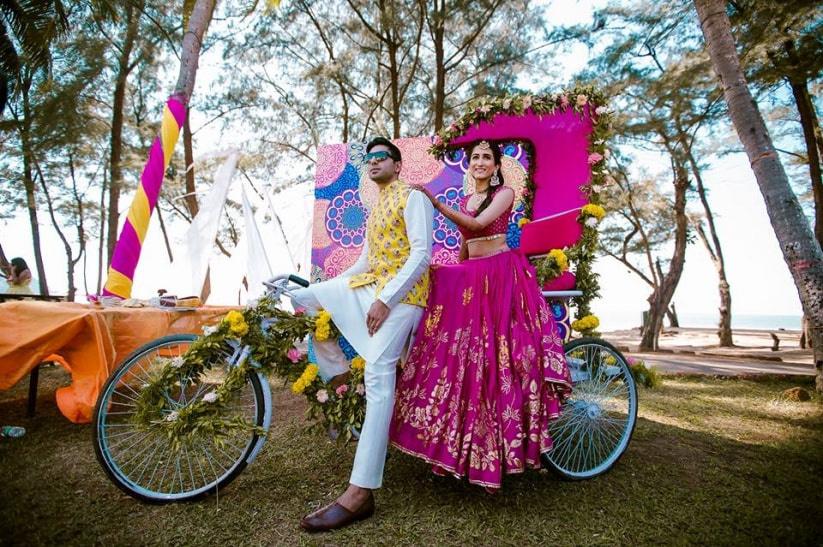 Both prints and embroidery can give the perfect designer look. Embroidery is expensive as compared to printed fabrics and heavier when compared with printed outfits. Therefore, keep in mind your budget, the occasion and how you plan on adding that added oomph to your outfit to accessorize it. If you're a fan of all things embroidered then choose from a machine-oriented work or go for intricate hand-woven patterns.
Printed fabrics are great for making stylish attires for pre-wedding functions like Mehndi, Haldi etc. Light embroidered fabrics can be used for post-wedding events like the Reception.
6. Find your right colour swatches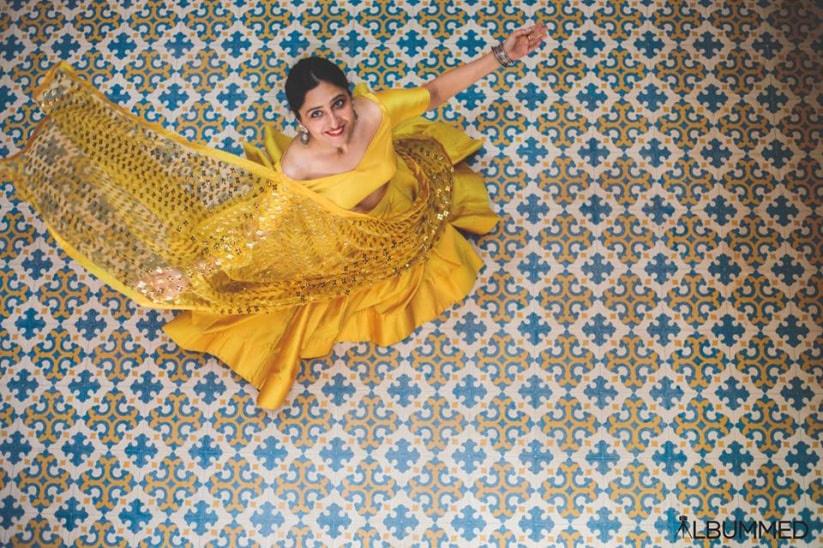 This is a tricky one! You may have noticed that not all designer wear falls under the same colour palettes. This is not just because everyone has a different choice but also because everyone has a different skin tone. It is important to match the colour of your Indian wedding dresses designer wear with your own skin tone. There are certain colours that make us look brighter and enhance our skin tone, while some can make it duller. The time of the wedding function must also be considered when picking the colours as some colours look better during the day, while some stand out during the night time.
7. Take a note of the latest trends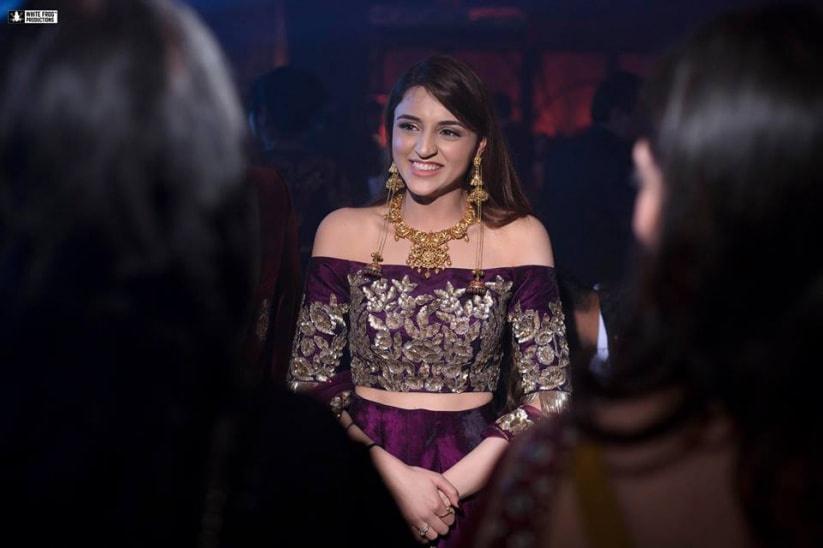 Designer wear is always at pace with the latest trends and you should be too. Browse through fashion magazines and blogs to know what's trending and curate your Indian wedding dresses look accordingly. Even if you prefer a traditional and classic look, you can always add trendy elements to make it even more stunning. You do not necessarily have to end up burning a hole in your pocket while trying to fulfil the dream of the perfect wedding with a jaw-dropping Indian wedding dresses designer look that will be sustainable for you.
Indian wedding dresses designer looks are all about putting together the best of these elements. Every bride has a unique personality and your bridal attire must be able to enhance that uniqueness. We hope now you find it easy to get your hands on your designer dress that you always dreamed of wearing at your wedding and all the functions leading up to your big day.
Ready to curate your own Indian wedding dresses designer look? Write to us in comments about your own style journey with some suggestions and snapshots.