Friends, near or far, tend to play an important role in our lives, even in our love stories. If you want to make your friends feel special on your wedding, get started by printing unique wedding cards for them.
Along with casual and personalised printed invitation cards and the e-invites, choose creative wedding invitation wordings. This way, you can make them feel more gratified and excited about the dream wedding that you have been mentally planning for years.
The creative wedding invitation wordings for friends should set the tone for your wedding while making the guests feel delighted. Keep reading to know more about these creative wordings.
Before we proceed, here is a cheat sheet to finalise what to add while penning down creative wedding invitation wordings for friends:
Names - of the couple as well as the parents
Date, time, location
Details about the function - the religious ceremony, reception etc
RSVP information
Contact details – phone number, wedding website
Elements to make cards more interesting - a love quote, a picture from the pre-wedding shoot etc.
1. Ideas for Creative Wedding Invitation Wordings for Friends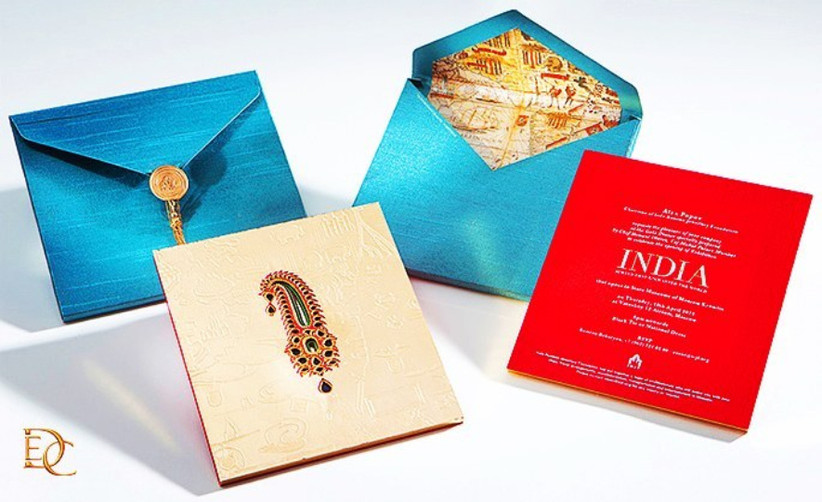 The game of love
Wedding? Game on!
Join us in celebrations as
_______
and
_______
share vows and team up together forever in the game of love.
on
Date:
Time:
Venue:
1. Creative wedding invitation wordings for friends who are party animals
You are invited to party like rock stars
at the marriage of
_____
and
_____
on
Date:
Time:
Venue:
Thank you and enjoy the show!
a. It all started with a love quote
"All I need is the sky above me,
the ground beneath me,
and you beside me.
The earth is my chapel and you are my world."
Please be our guest as we,
_____
and
_____
join together on
Date:
Time:
Venue:
2. Creative wedding invitation wordings for friends who knew about your love story
Bride and Groom knew
Their love was special and rare.
Like a pearl formed in an aged clamshell,
Always growing in size and beauty.
On *Date* at *Time*,
The adoring couple will confirm their devotion
to one another through marriage.
The ceremony will be held at *Location*
Guest are invited to attend a celebration with music, dancing and dinner among other games.
a. For friends who've stood by you
Because you have believed in them,
Celebrated with them,
Loved and encouraged them,
We, Parent Name and Parent Name
And Other Parent Name and Other Parent Name
Ask you to join us in honouring our children
_____
And
_____
As they celebrate the beginning of their adventures together.
Date:
Time:
Venue:
PS: Come all set for unlimited food and dance.
3. Creative wedding invitation wordings for friends to invite them to your beach wedding
Warm ocean waves will do the clapping,
as our vows we say.
The bright, blue sky will be our canopy,
on our wedding day.
Please join _____ & _____
Along with our near and dear ones
as we continue our life journey together by uniting legally and lawfully.
Date:
Time:
Venue:
a. Simple and creative wedding invitation wordings for friends
You are totally invited to the wedding of
_____ and _____
Date:
Time:
Venue:
The varmala will be followed by dinner, drinks, and awkward but enthusiastic dancing.
Are you wondering…
where to stay?
what to do in town?
whats on the menu?
where the wedding is?
who are these people?
Please visit our wedding website: *website name*
b. When friendship turned into love and blossomed into marriage
_____ and _____
Invite you to join the fun,
As they stand together with sweaty hands and open hearts,
Extending their friendship to include the vows of marriage.
Date:
Time:
Venue:
Dinner, dancing, and merriment to follow! Wear your blingiest dresses and comfiest shoes.
c. Are you childhood sweethearts?
_____ and _____
Sittin' under a tree, K-I-S-S-I-N-G!
First came love,
Now comes marriage.
So…
They are going to the church
and gonna get ma-a-arried.
Please join us:
Date:
Time:
Venue:
d. Redirect guests to your wedding website
"Just like every other Friday, it's yet another "Game night"!
Come play some cards, drink beer, eat, dance and just chill. We invite you to the big fat Indian wedding celebrations of
_____ and _____
Please visit our wedding website for all the details.
*Website link*
Let the chillin' begin!
e. When your parents have a great sense of humour
Mr. and Mrs. *Name of Bride's Parents*
Are delighted to finally give away their daughter, _____
To _____, who has no idea what he's gotten himself into.
Come celebrate at the reception we've waited a lifetime to throw:
On ____
From ____
At ____
There is nothing they need, they have love galore. The very best present is you at the door!
f. For the closest of pals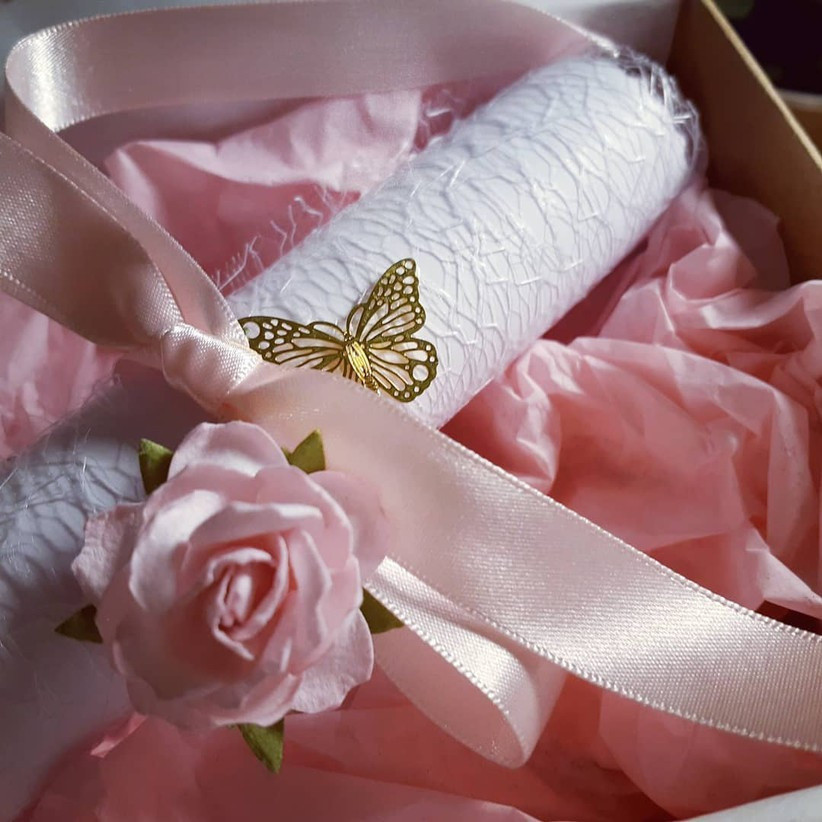 Image courtesy: Cheryl Art
Booze, food, and bad dance moves!
Are you in or what?!
_____ and _____
are getting hitched and you're *obviously* invited!
Festivities commence at 3 PM
but we expect you at 2!
RSVP here: *wedding website link*
Wedding parties are thrown for the guests and in return, these guests fill your function with fun, frolic, laughter and lots of love. Even though friends don't really require a formal invitation it is always a good idea to provide information about your big day.
So, once you find the perfect wedding card designs, enrich them with these creative wedding invitation wordings for friends. In case you are still looking for amazing wedding card vendors, we highly recommend you to through our list of experts.
What kind of wedding invitation would you create for your wedding? Leave a comment below!