Wedding Couple Looking for Photo Inspirations? We've Got You Covered!
You needn't look any further. Your 101 for wedding couple poses is right here! Click to be inspired by these pictures to from your own.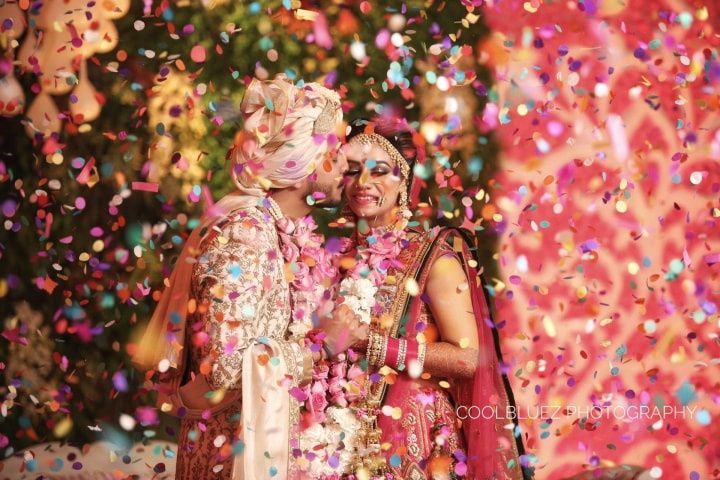 We all know that your wedding is by far the biggest event of your life that you celebrate with a bang with all your loved ones. So, it only makes sense to capture each moment in its exact essence, especially when it comes to the moments shared by the wedding couple. Your better half might not seem all that charming after a couple of years ( we kid, of course), but these precious pictures will remind you the exact reason you married him and refresh your memory of the amazing chemistry you two share.
1. Mandap Memories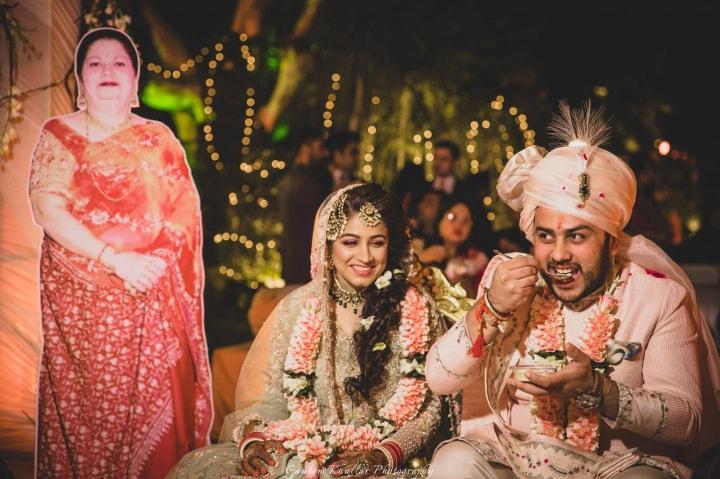 Mandap, the place where the magic happens, the final threshold after crossing which you officially turn from Miss to Mrs The ceremonies happening while you are sitting at the Mansap are of big traditional and sentimental significance and deserve to be captured in their true essence. What better way of taking a wedding couple photo than at the moment you become a couple for all eternity.
2. Fairytale Fireworks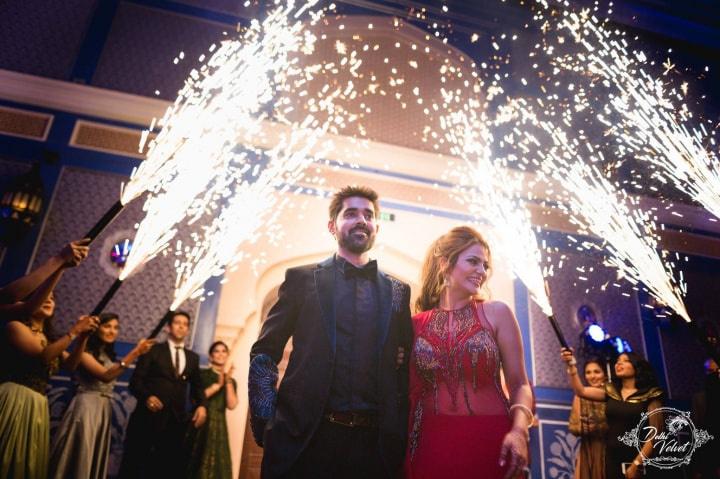 Every bride dreams and wishes to be like a princess on the biggest day of her life. This grand celebration calls for fireworks, just like the ones beating in the hearts of the wedding couple. Feel like the princess you are, united with her prince forever and commemorate this moment by taking a picture under endless fireworks sparkling your frame like your better half sparkles in your heart.
3. Jaimala Pranks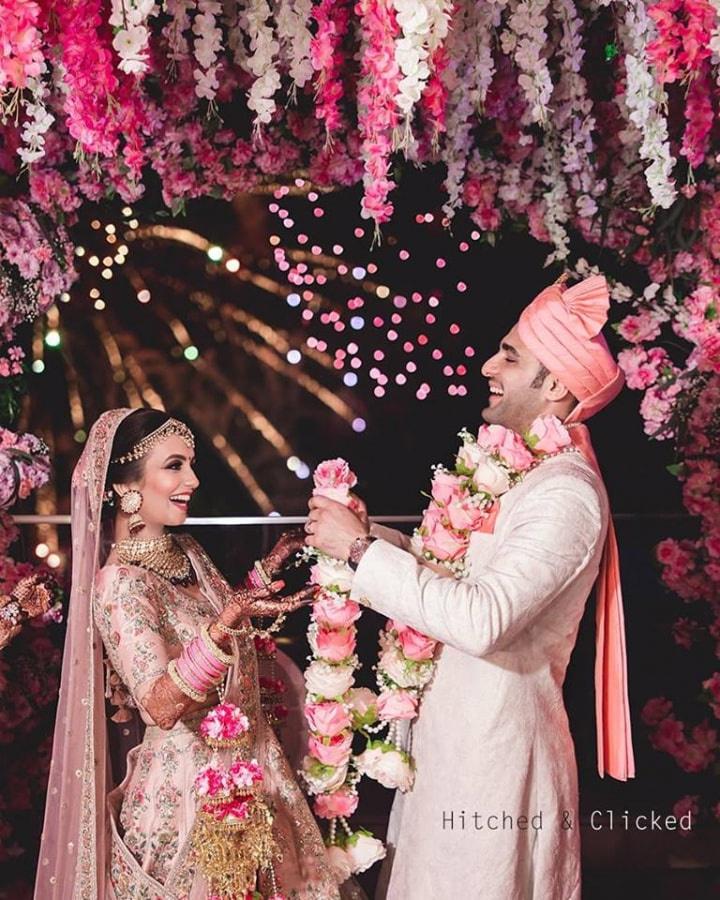 When it comes to traditions, customs and ceremonies, Jaimala is one of the most fun ones with a dash of pranks and games added to it. It commences the celebrations and ceremonies of the wedding day with a bamf of frolic. So, while you are ducking and jumping so that your other half can't put the floral garland around your neck let the photographer capture these natural moments of Masti just as they happen. These pictures will always bring a smile on your face when you look back at them for years to come.
4. Quotes for Life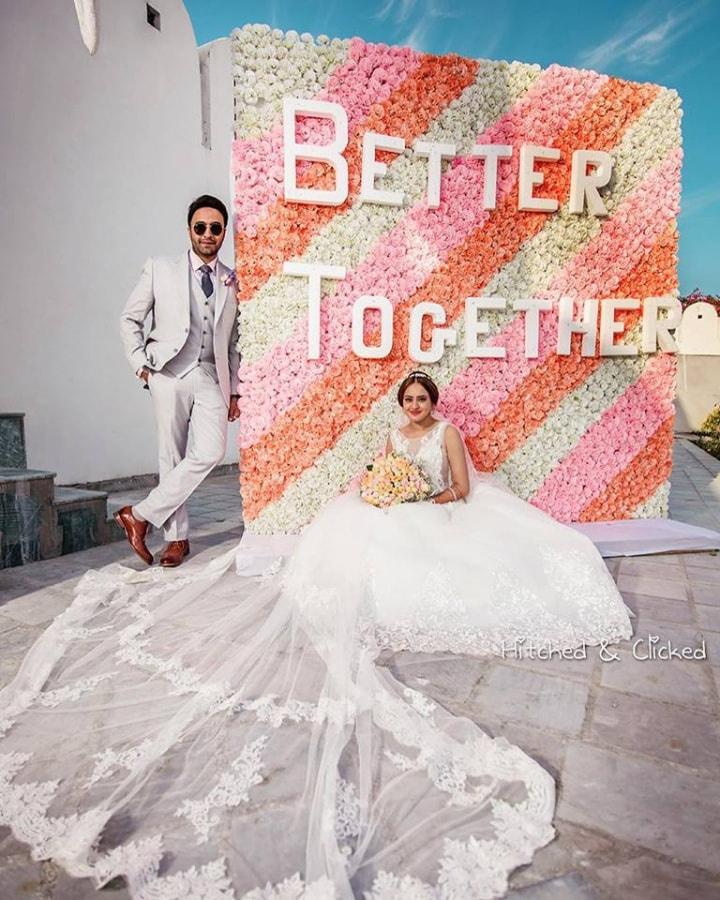 Don't forget about your decor and use all the pretty details you've added to their best potential. Not only does an insta worth decor is fit for a great background for your wedding couple photoshoot, but you can also use quotes and taglines to express your feeling and personality together as a wedding couple. For a picture perfect frame, you can even select the quote to be a line from 'your' song and have the decorations match your outfit for the day. Get hitched and clicked in style.
5. Je t'aime moment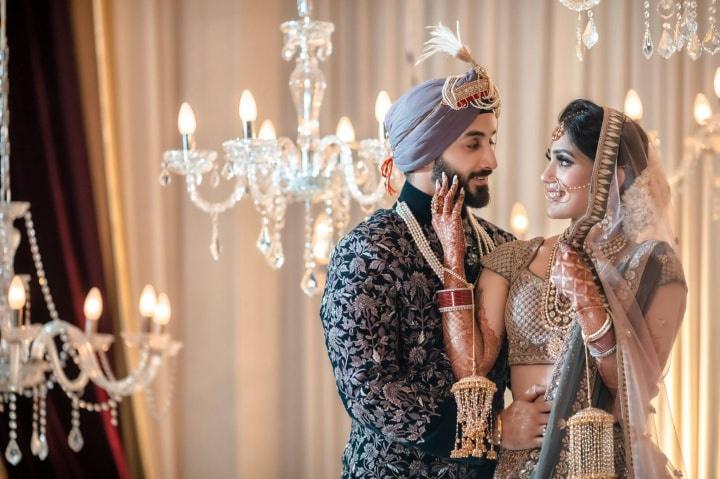 Weddings are an epitome of love where everyone gathers to celebrate your new relation and phase of life with a triumph of colours, music, traditions and tons of blessings. Everywhere you look there is a 'je t'aime' moment, from the family members to the wedding couple themselves. Capturing these special moments in their true emotion will result in cherished memories that you can carry with you for years to come.
6. Geri with your Gabru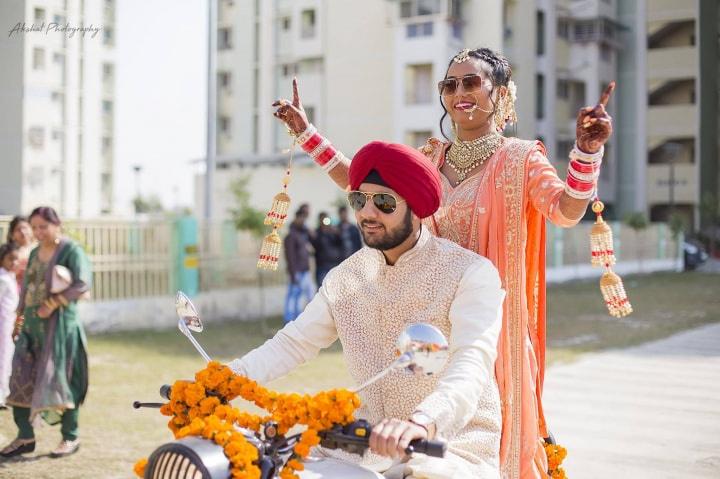 Yeah, we know that everything around this special occasion has an emotional touch to it. But, let's add in a bit of quirk to this sentimental time by adding a dash of sparkle from your dating days. Geri with your Gabru is an essential part of any courtship period. Whether it is a gipsy or a bullet, ride it with style to capture a fun moment that the two of you share as a wedding couple.
7. 'She said yes' Moment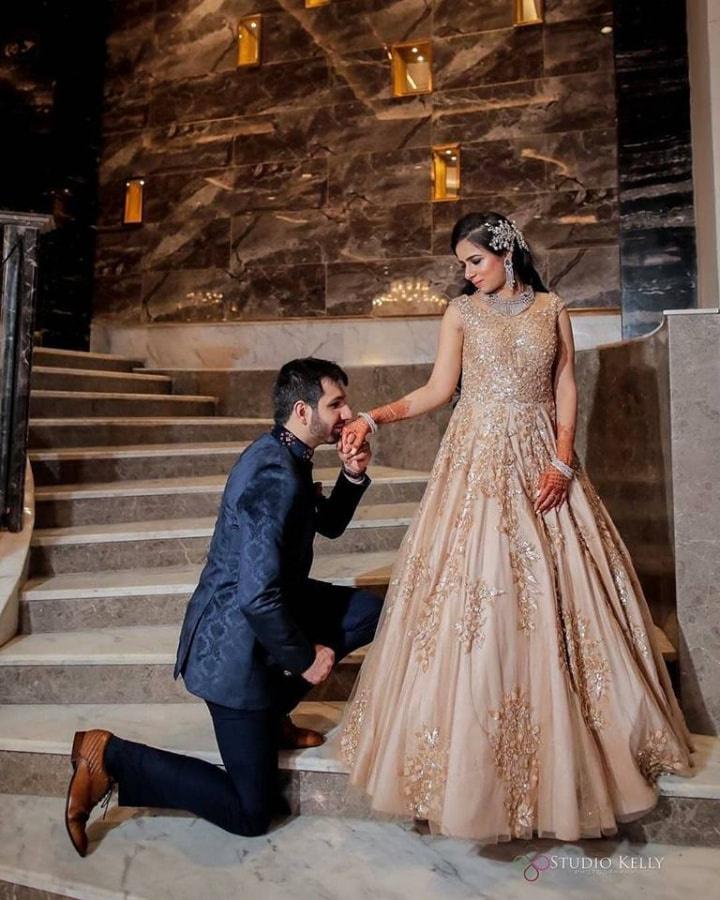 Since you were little and you first started watching rom-com movies, all you probably ever dreamt of when you thought about your future prince charming was how would he pop the question. The grand gesture of asking you for your hand for all eternity. Capture this precious moment when he gets down on one knee and asks you to be his wife. Words fail to express the feeling that you go through when this dream turns to reality, just the way you imagined it to be. And where words fail, a picture capturing the emotion speaks volumes.
8. Candid Captures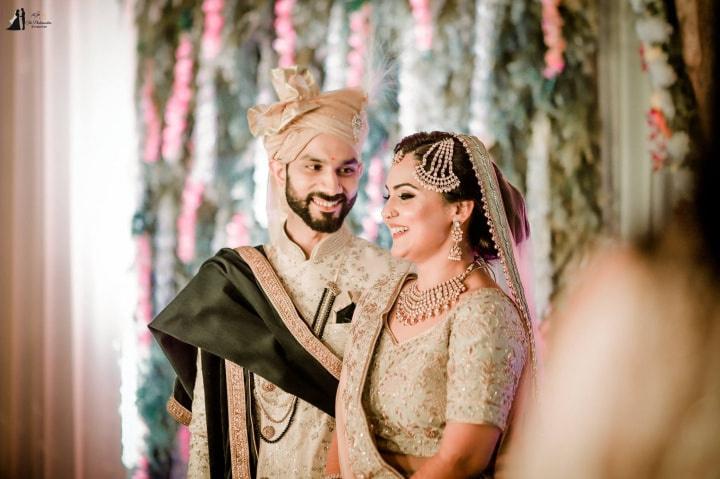 Now that's a picture you want to be saved in your album!. While many other wedding couple images are posed for a good picture or to record a ceremony, candid pictures seize a moment when it happens to capture the emotion and essence behind it. They tell a story worth a million bucks and will enable to relive that very moment when it was captured. The soulful feel of a candid photo of the wedding couple is absolutely pure and not posed.
The moments captured during your wedding are absolutely priceless and worth splurging a few extra bucks. We suggest you hire a professional photographer who does amazing candid photography as some of the best moments of your wedding can't be posed. They will happen naturally and at the moment you need a good eye with a crisp lens to capture it only then will you get the wedding couple images of your dreams. As far as the posed pictures are concerned, get practising with your partner so that you know which ones you want to get captured forever.
Which one of these poses do you plan to recreate as a wedding couple? Let us know in the comments below!