Letting your hair down and having fun with your girlfriends before tying the knot is a must. Plan a getaway to let loose and have fun with your friends who have been your rock through difficult times and with whom you made memories that you'll cherish forever. An ideal escape is the Timber Trail Heights Parwanoo, located in the foothills of Shimla.
1. How to get there?
Make it a road trip with your girlfriends. By Road. From Delhi, the stretch is 266 km long and includes Ambala and Kalka. Be ready with a playlist curated for your trip, cherish the memories that you made with them. We assure you that this road trip is going to you Zindagi Na Milegi Dubara vibes. The drive will take you about 5 to 6 hours.
2. How to book rooms?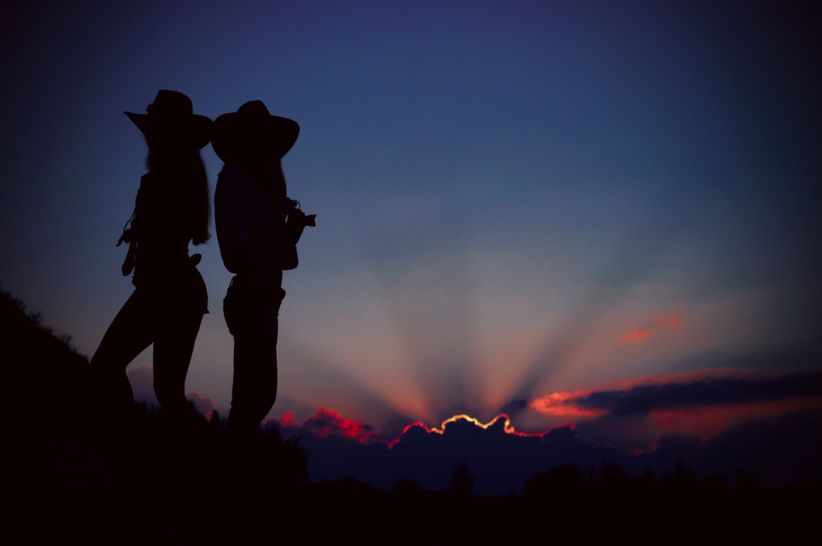 Image Courtesy: Pixa Bay
The resort offers three different categories of rooms namely: Junior Suites, Deluxe Rooms and Cottages.
Junior Suites:
The Junior Suites at Timber Trail Heights, Parwanoo, provide you with a sense of freshness with a unique design and innovative furnishings. The suite has an elegantly decorated king-sized bed, calm interiors, and fine linens. These suites have soft lighting that provides a soothing ambience. The room also offers a spacious living room along with a balcony that opens to breathtaking views of the valley!
Deluxe Room:
The Deluxe Rooms at Timber Trail Heights, Parwanoo, define luxury at its best. These rooms have upgraded amenities to ensure that you have all the conveniences at your disposal. The rooms have elegantly crafted comfortable king-sized beds and overlook the splendid views of the valley. The latest amenities provided make it a seamless experience.
Cottages:
The Cottages at Timber Trail Heights, Parwanoo, are expansive accommodations with chic interiors. The cottages are fully furnished with two bedrooms on separate floors with a spacious living area. Each cottage overlooks the scenic views of the valley. Situated on the Shivalik range, the cottages are the perfect choice for a bachelorette getaway.
You book your rooms online from the website:
Timber trail in itself, or you can look at other websites. Be sure to compare the prices online on various websites to get the best possible deals.
3. What to do?
Some things that you can do in Parwanoo are
Timber trail:
The tourist attraction that tops the list is the Timber Trail. The resort offers a cable car journey to reach the resort.
Gilbert trail
Gilbert Trail is located on the Kachha Road, Kasauli, Kasauli Tehsil India and is just 7.3 km away from Timber Trail Heights. This attraction is right off the main road. The track is almost one and a half kilometre long, if you trek another 300 metres, you'll reach to the end of the hills.
Sunset Point:
Kasauli is a land of beautiful hills and the sunset view is quite mesmerizing. Take your camera along and get Instagram worthy snaps that'll surely get a lot of likes and comments. The place doesn't require an entry fee and we recommend that you reach there at least 30 minutes prior to sunset.
Pinjore Gardens:
The Pinjore Gardens are located at Kalka Shimla Rd, Pinjore 134102 India and is only 10.7 km from Timber Trail Heights. It is a historic 17th-century garden and is a must visit.
4. Duration of the trip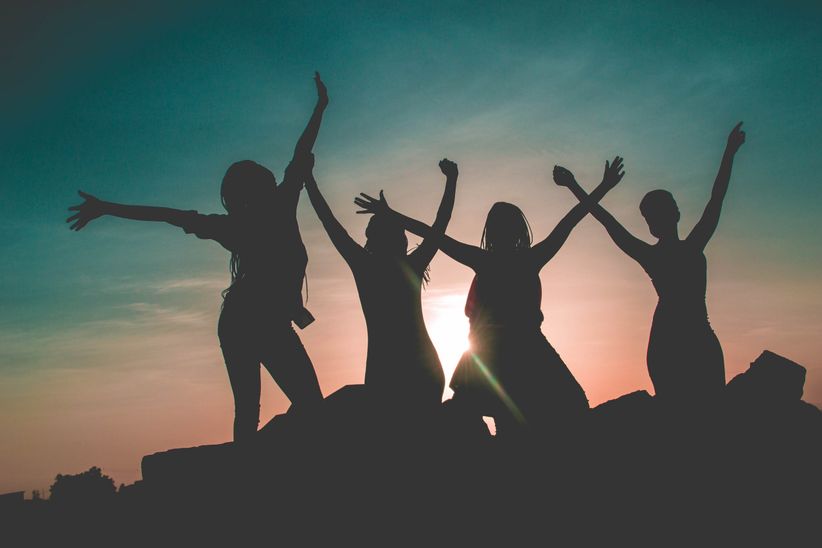 Image Courtesy: Dennis Magota
We recommend that you extend your stay to at least 5 days. The magical land of Kasauli offers exotic and superfluous views of the mountains and a typical trip to Kasauli takes about 5 days to visit all the attractions. Plan a fun bachelorette trip with your girlfriends and drink the night away in their fun company.
5. Budget
If you book a cottage, the listed price of the room is ₹15,000 per night. You may find various discounts and offers, depending upon the season. But on average, the budget for one person comes out to be ₹25,000 for 5 days. The average budget may be less if you plan a bachelorette trip in the offseason.
Things to keep in mind before planning a bachelorette trip.
Avoid selecting the most expensive restaurants.
Rather than getting custom t-shirts, opt for generic t-shirts or just matching outfits.
You may not need all of the decorations, and you don't need to do all of the activities.
If the group cannot afford everything on your trip, consider finding less expensive activities to do in the place you are all visiting.
Be sensitive towards what people can and cannot afford.
Do not assume that everyone will want to splurge on your friend, or on a crazy trip. Do what you can to keep expenses low while having a good time.
Making a travel itinerary comes in handy when you're planning a bachelorette trip
Planning a bachelorette trip can be stressful and you should communicate well before doing anything. Just kick up your heels and in the words of Hrithik Roshan from the movie ZNMD "Let go, just let go".
If you have any further questions, feel free to ask us in the comment section below...