49+ Questions To Ask A Wedding Photographer Before You Hire Them
Scroll through these 49+ questions that you can ask your wedding photographer to hire the best wedding photographers for your big day!
Image Courtesy: Gaatha
It takes a village to put together the wedding of your dreams. From the most suitable wedding venue to the best team of wedding photographers - you will need a team of talented professionals who are capable of planning and executing the perfect wedding. But the question is how do you sort and identify these impeccable wedding vendors for your big day? Take for this instance, when you hire a wedding photographer, you obviously go through their website or any social platforms where they have showcased their work. This is your first level of filtration. Now that you have shortlisted a few of them based on the pictures and videos that testify to their work, how do you put the pin on THE ONE? The answer is an interview.
Whether you meet them face to face or you get in touch with them over a video call - you must have a lot of queries. While your head is bursting with what to ask a wedding photographer, we are here to make your work easy-breezy. Moonwalk into hiring the best wedding photographers with this set of questions that you can ask your photographer.
In this blog:
2. Questions on Price & Packages
3. Questions on Experience & Background
Questions on Availability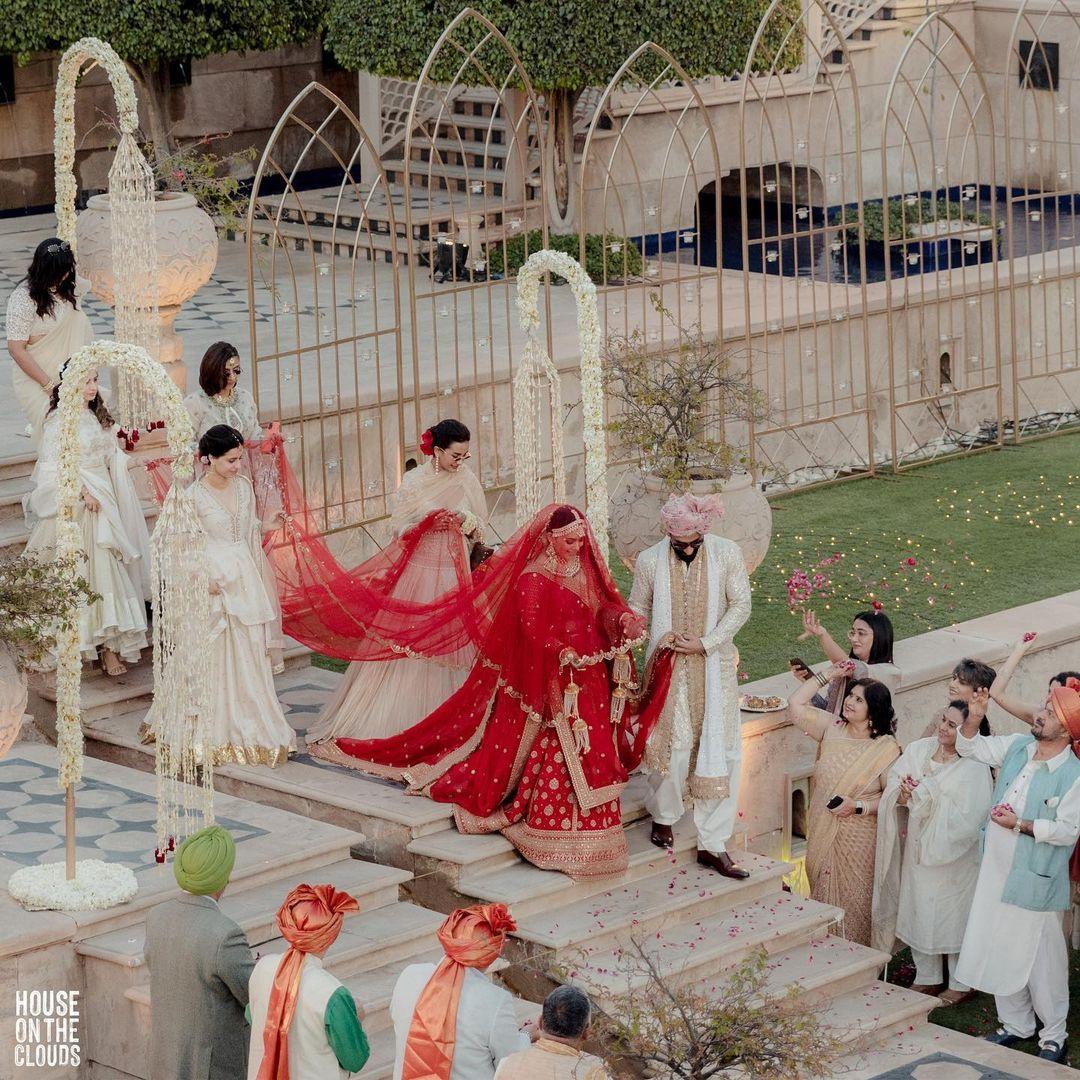 Image Courtesy: House On The Clouds
Are you available on __/__/____?
Are you available for a pre-wedding shoot?
When would you be able to confirm the booking?
Who will be shooting my wedding?
When can we meet the team who will shoot the wedding?
How many people will be coming to shoot from your team?
Questions on Price & Packages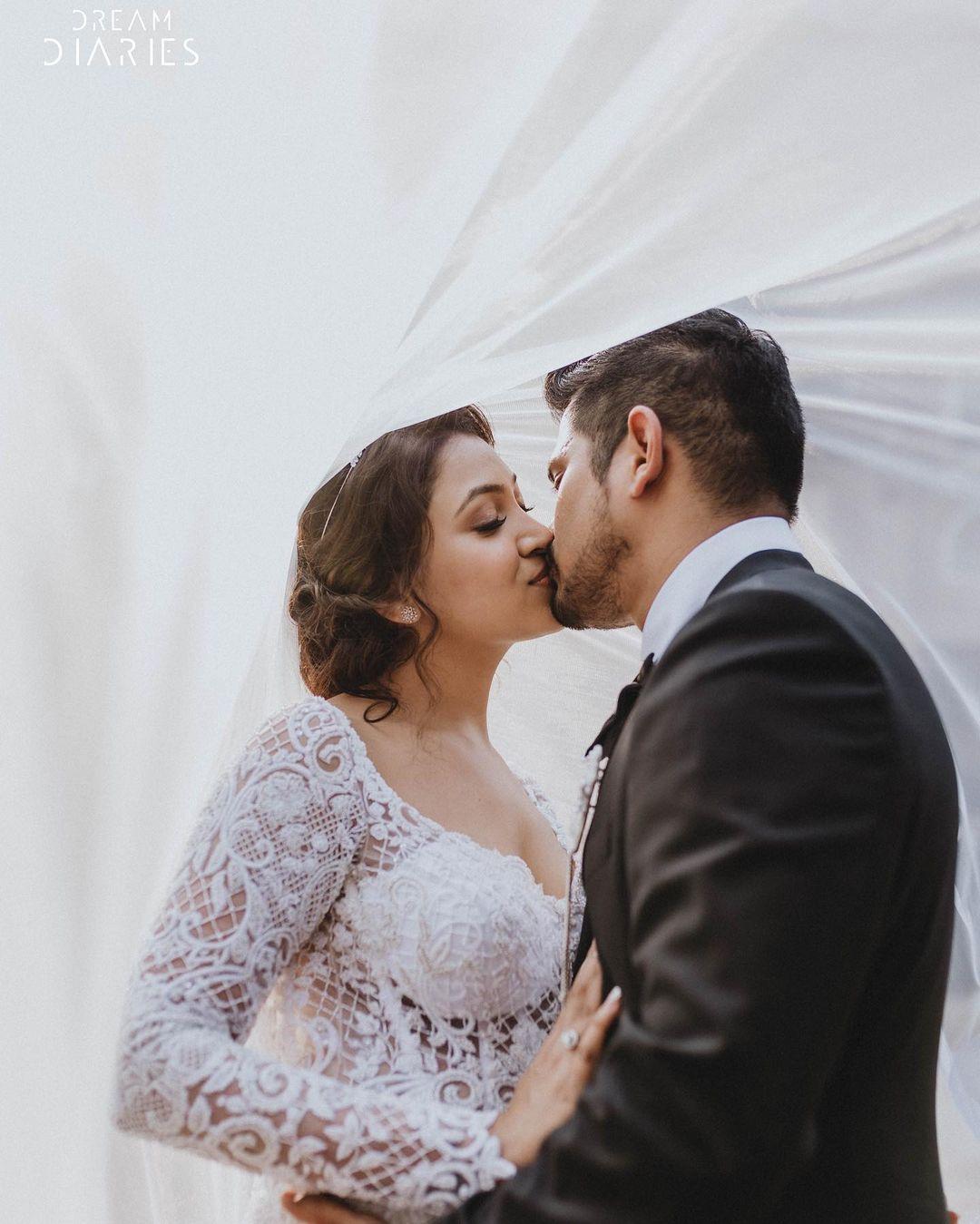 What is your basic package?
What all do you provide in your standard package?
Can you tell us the comparison between this and your higher packages?
Can we include add-ons separately to the basic package?
Does the package include pre-wedding shoot services?
How many hours do you include in the quoted package? Do you charge for the extra hours if any?
Do you offer a photo booth?
Do you provide edited photographs and videos or the raw ones?
Do you charge extra for the editing?
Do you include travel in the package too?
Are you open to travelling? If yes, do you include your travel charges in the package?
Do we need to pay for your accommodation separately?
Also Read: Questions To Ask A Hair & Makeup Artist Before You Finalise One
Questions on Experience & Background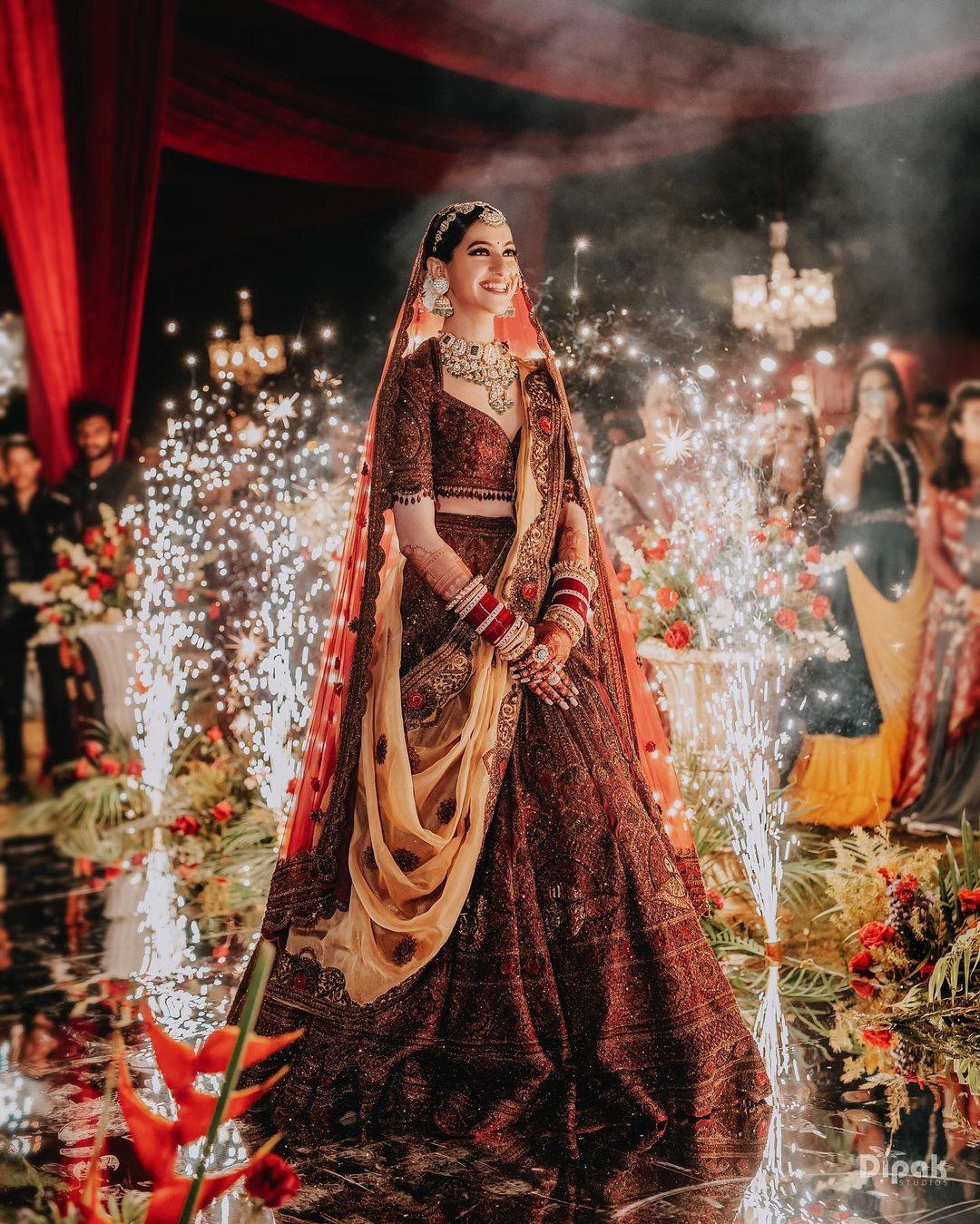 How long have you been a part of this?
How many weddings have you photographed?
Have you photographed similar weddings to the one we are planning?
Can we see your unedited work and the final products?
Have you worked at this venue before?
Do you visit the venue and scan it before the final day?
Have you ever worked with the vendors we have booked before?
Questions on Style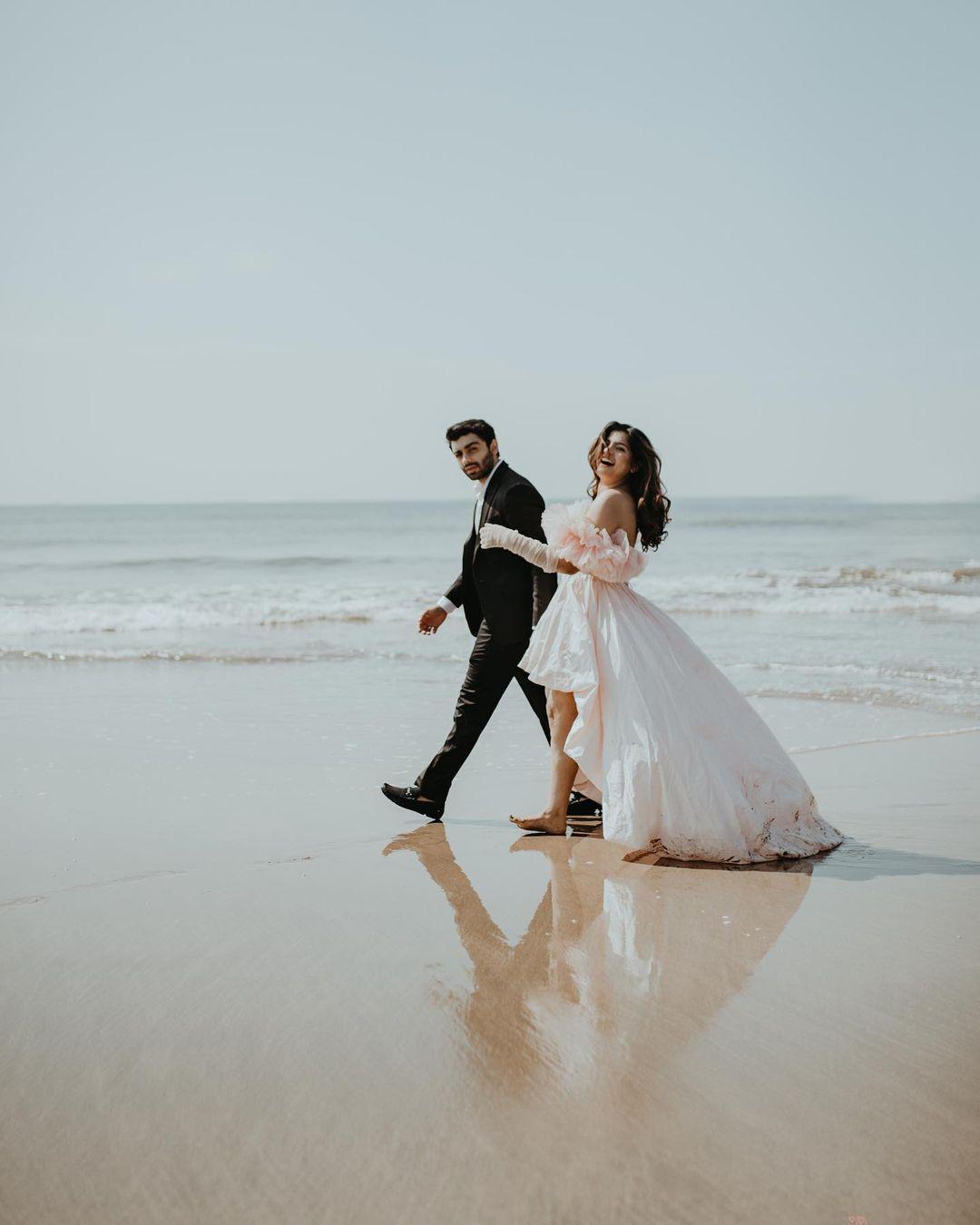 Image Courtesy: Amrit Arora Photography
What is your forte of work?
How would you describe your photography style?
Can you show us the type of photography that you particularly excel in?
Are you comfortable blending in the crowd for candid photography?
Can you choreograph our pre-wedding shoot?
Will you be shooting with a digital camera or on film?
Questions on Deliverables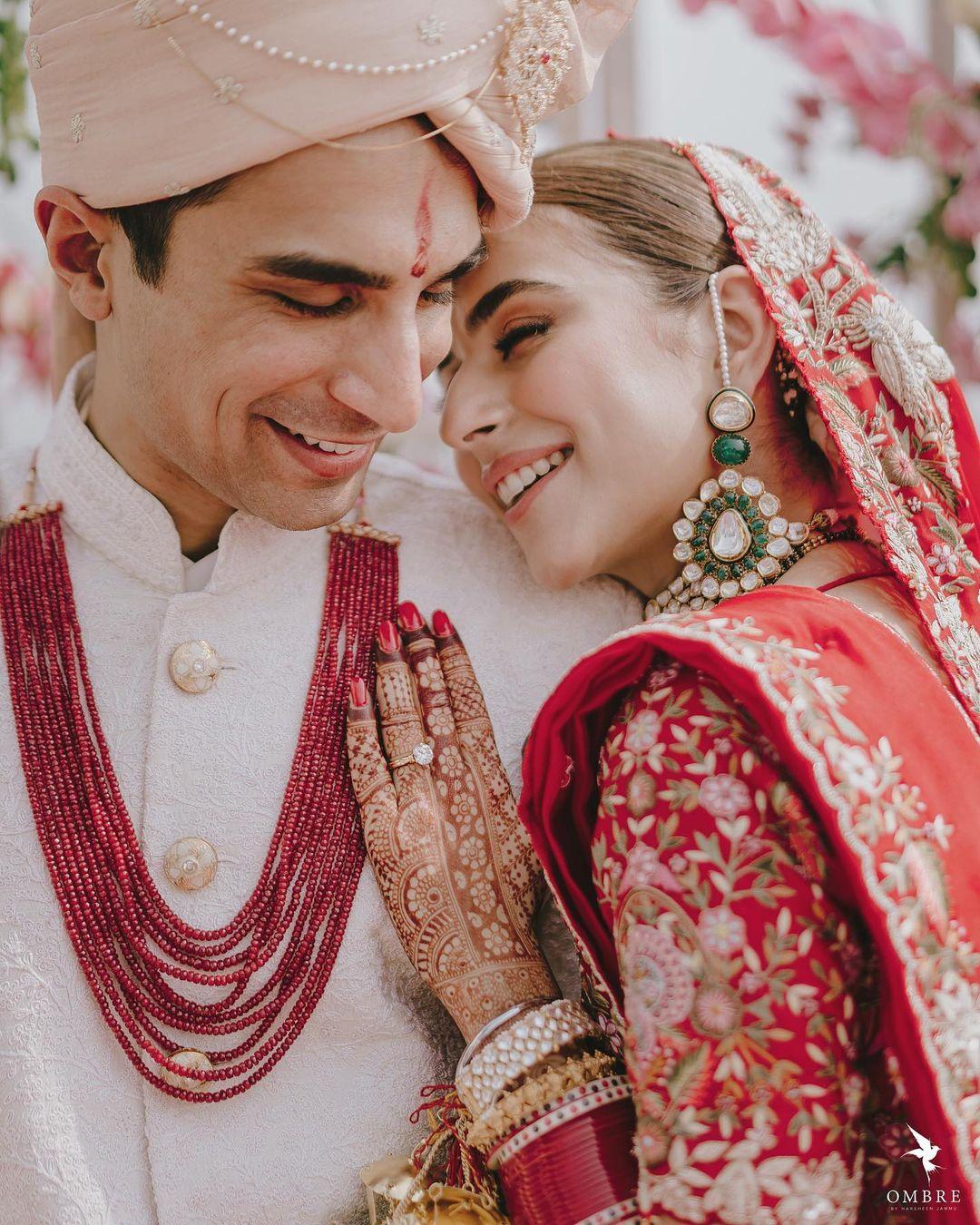 Do you provide the raw/unedited high-resolution images?
How long do you take to deliver the final images and videos?
Do you provide a print album or a digital one?
Do you also pick the designs of the album?
What is the turnaround time for the physical album?
Will we have the rights to the images for sharing with friends, family or third parties?
Will there be an album online? Will that be accessible?
Questions on Policies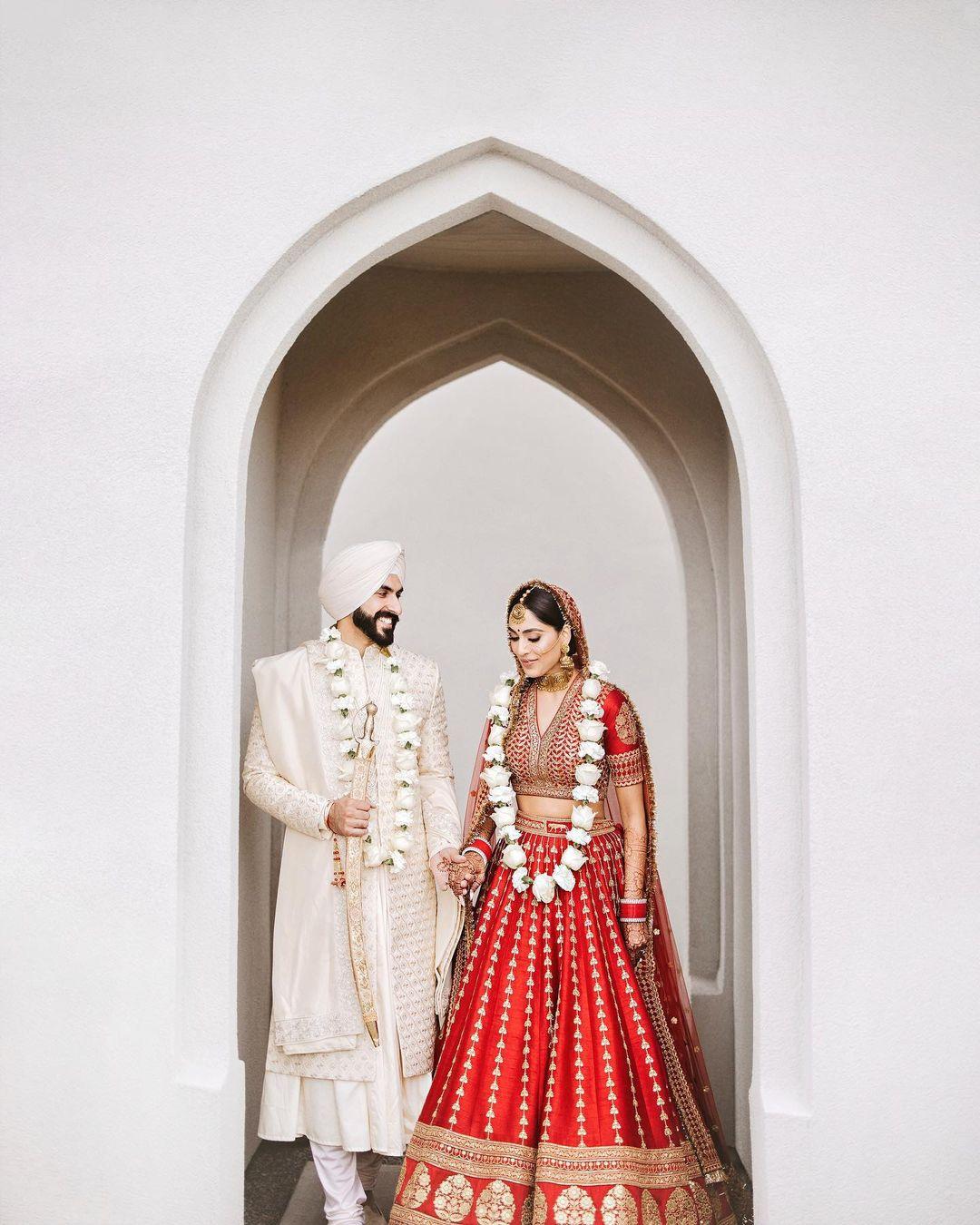 Image Courtesy: Amrit Photography
When can you provide us with the contract?
What is the amount of the advance deposit?
By when do we need to deposit this?
Do you accept payment in instalments?
What is the cancellation & refund policy?
Do you provide any insurance?
Do you have a backup for any emergency where you cannot come for the shoot?
Do you have a list of specific shots you work on?
Will you be posting our photos on your social media pages and website?
Will you submit our photos for third-party features?
Top Blogs on WeddingWire India