Watch These Muslim Wedding Videos for Some Mesmerising Moments
Creating a wedding video is like preserving your most cherished memories dipped in creativity. Check out these stellar Muslim Wedding Videos & get inspired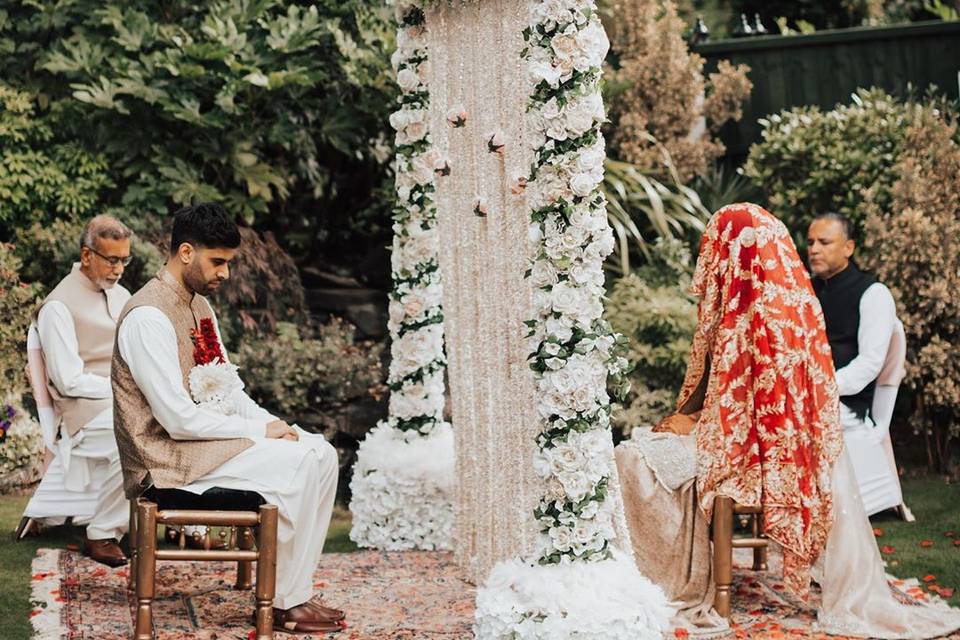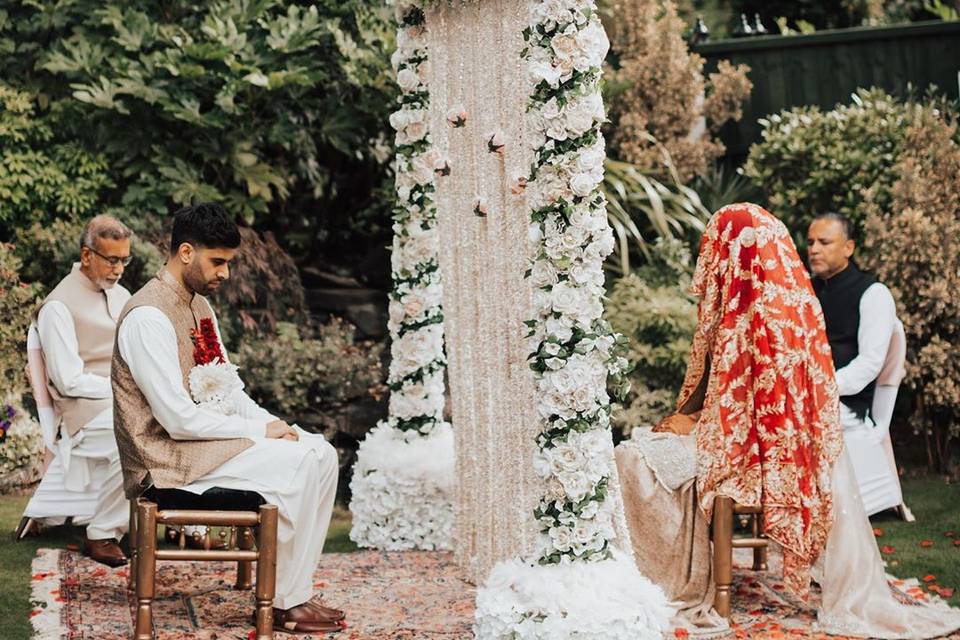 Image Courtesy: FilmArt Pictures
Bride and her family having playful Haldi moments; groom slightly nervous, getting ready to make his grand entry along with the whole Baraat; the bride and her bridesmaids taking care of her last-minute makeup and hair touch-ups; the couple uttering those two holy words, "Qubool Hai" and the series of celebratory events that follow. An Indian Muslim wedding or any Indian wedding is a storehouse of emotional moments where everyone celebrates life, love, and togetherness. And Indian photographers and videographers make sure to put a creative spin to those moments. Therefore a wedding video is not just a memoir these days. It's nothing less than a feature film.
If you want some ideas on making your wedding video, take a look at these Muslim Wedding Videos for tips, or simply watch them for their creative excellence!
Twins Wedding Stories
How often do you see twin sisters getting married on the same day? And when that happens, the wedding video is a double treat! Asna and Afna got married together on the same day and time and their whole wedding was captured beautifully by Tuesday Lights. From the 'bride getting ready" moment to the emotional Vidaai ceremony, this is one of the most unique Muslim wedding videos. "O Kabira" playing as the background video song only makes it more perfect!
Pakistani Muslim Wedding Video
Just by watching this breathtaking Muslim wedding video, your heart stops for a moment! The subtlety, the elegance of gorgeous Azeema sporting an equally spectacular Pakistani bridal lehenga, the sweet glance exchanges among the couple and above all... the super melodious Kashmiri song "Roshay" playing in the background. Everything about this video is loaded with divinity and grace. Don't miss the scrumptious looking wedding cake by the end of the video!
The Coordinated Couple Video
When the bride and the groom decide to coordinate their wedding outfits, it gives an extra punch to any video. This is one of those Muslim wedding videos, where Rizwan and Fatima decided to coordinate their wedding dresses. The bride wore a blood-red lehenga with heavy gold and stone jewellery. whereas the goom opted for a red velvet sherwani for himself on their engagement. On the Nikaah or wedding, they both sported soft pink based attires. The combination of Hindi songs "Manwa Lagey" and a foot-tapping Arabic number further adds magic to the video!
Kerala Muslim Wedding Video
One of the coolest Muslim wedding videos you'll see today! The video begins showing the cheerful bride in a bright red saree surrounded by her pretty bridesmaids all dressed up in yellow sarees totally owning every frame. The song "Hawa Hawai" aptly represents the upbeat mood of the Sangeet. Smoothly the video merges into the wedding day where the bride drapes a peach lehenga with Polki necklace with the melodious song "Pani Tera Rang" as the background score. Finally, the video ends with the beautiful song "Dum Dum" from Philauri and our bride just rocks a purple dupatta and gold Passa. This Kerala Muslim video is spot on with its editing, videography, and choice of songs.
Muslim Wedding Video With Real Moments
This particular Muslim wedding video created by Focuz Studios is a beautiful display of cinematic proficiency and real wedding moments. The smartly edited and wedding rituals using both Hindi songs as well as wedding verses from the holy Quran as background score gives this wedding film the touch of realness that works. The yellow salwar suit on Haldi and the wedding red lehenga complements delightfully with the blushing Muslim bride!
Lucknow Muslim Wedding- Bridal Highlights
This is one of the Muslim wedding videos where the "bride-getting-ready" part takes most of the attention! The beautiful bride Nabia shows us some of her details on hair & makeup moments before she is ready to take the vow. She looks radiant in a yellow salwar suit and floral jewellery on Haldi. For her wedding, Nabia chose to wear red lehenga with heavy jewellery. On her reception, it was a bright pink lehenga. Throughout the video, sweet Punjabi folk songs like "Madhaniya" and "Laathe di Chaadar" kept playing keeping up with the different emotional vibes.
Indian Groom Weds Pakistani Bride
This is definitely one of the most unique Muslim wedding videos you'll ever watch! When an Indian groom Wasif got married to her Pakistani bride Aisha in Minnesota, it was a week-long grand celebration including Mehndi, Haldi, Sangeet, Nikaah and Reception. Aisha looked like a dream in an icy-blue Sharara dress with powder pink dupatta on the wedding. On the reception, she sported a red lehenga paired with golden kurti. The entire wedding video has the "O Saathi" as its background score.
Pick your favourite bits from these Muslim wedding videos and incorporate in your own wedding film. Speak to your videographer about the wedding video songs you want to add. Give suggestions on using appropriate song mashups. Coordinate with your wedding choreographer well to shoot a few lip-dubs to add to the video. Release a teaser/trailer of your wedding video first to create some buzz before your release the whole film. It's your wedding and you are the superstar of your film...leave no stone unturned to ensure a blockbuster!
Check out some couple Sangeet dance video tips to add to your wedding video.