Wondering How to Wear Marathi Saree? Here Are Two Major Drapes You Should Know of + Styling Tips!
If you're wondering how to wear Marathi saree, don't stress over it because it is quite simple. Yes, it does look a bit complicated, but we're here to guide you on what you should be doing!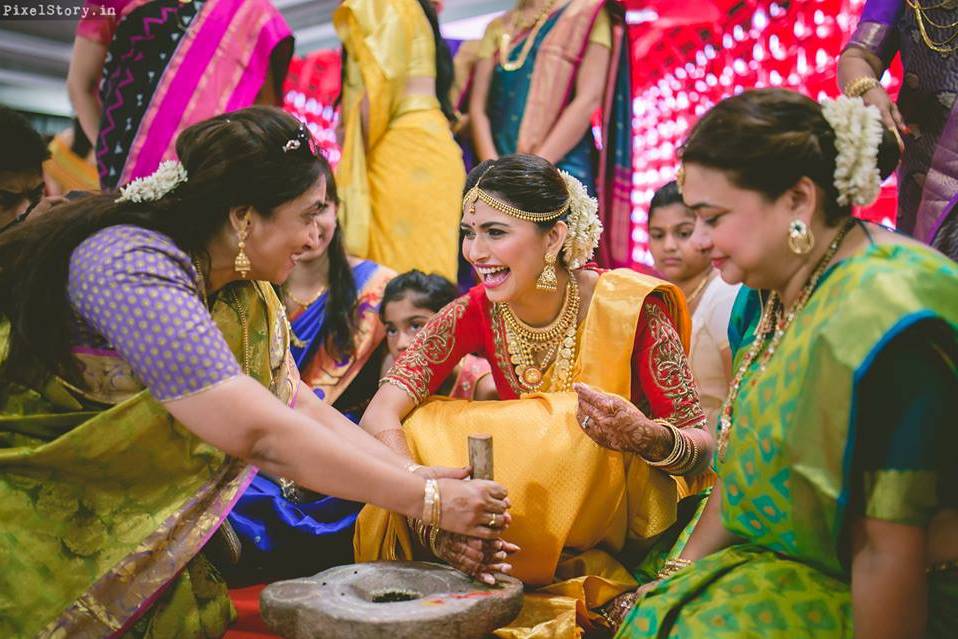 The iconic Nauveri saree, also known as a the Kastha saree, Sakachcha, Lugade and Nav Vari, was born out of a unique need – feminism! Don't believe us? In the olden days, Maratha warriors, who are still lauded for their martial skills, were also assisted in the field by women! These women were extremely skilled and in order to complete their missions with ease, they invented the Nauveri style drape as it allowed easier movement. With the saree tucked at the back to form a loose trouser shape, these women excelled in combat, and keeping the home fires burning! Who says women can't have it all?
As the style of this 9-yard saree is quite different, many people do not know how to wear Marathi saree. We're here to tell you all about it, so that you can embrace your inner warrior and shine like a true Maratha princess during your wedding!
A. How to wear Marathi saree?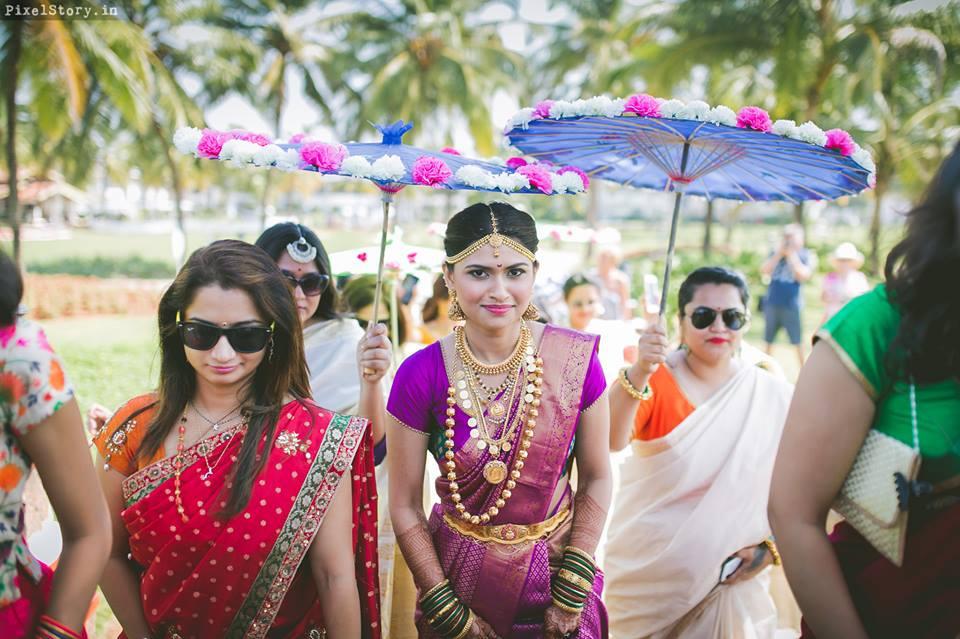 If you're wondering how to wear Marathi saree, you must first take your pick of the draping style you want to learn. There is the traditional style (which has variants based on whether a Brahmin is wearing it) and the Koli style. Let's take a look at both ways when figuring out how to wear Marathi saree!
1. How to wear Marathi saree with the traditional drape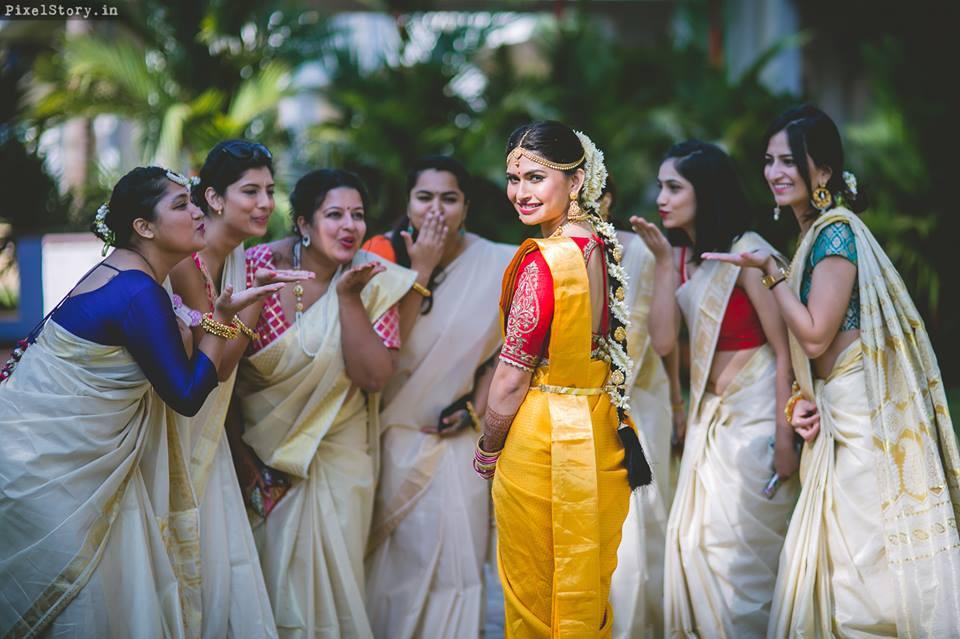 The traditional drape uses a 9-yard silk saree to create the ensemble. You must align the saree with your body in a way that the centre of it sits at your back. Then, you must tie the ends of the saree in the front and wrap the two ends around your legs in order to create a faux trouser look. The remainder of the fabric is used to create the pallu. In this style, the border of the fabric is placed at the back where it is tucked in, however, when Brahmins wear it, the border comes at the front instead.
2. How to wear Marathi saree with the Koli drape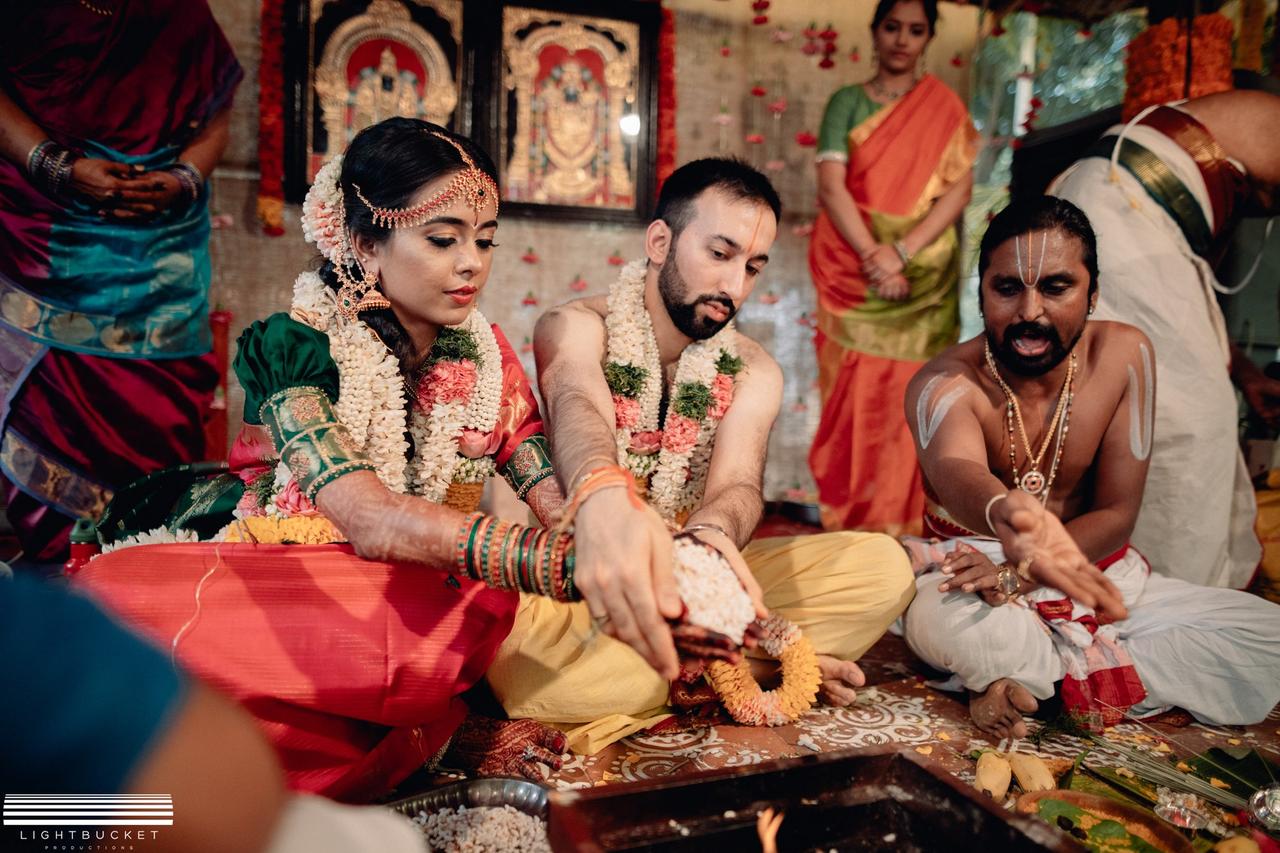 The Koli community migrated to Maharashtra many decades ago and adopted the traditional saree into their daily wear. However, their style of wearing it is vastly different. Here, the garment is cut into two separate pieces, almost like a skirt and its top. The bottom piece is wrapped around the legs in the Marathi style, while the top is wrapped around the upper body to create a blouse and pallu look. This style is not generally seen at weddings as it is a casual ensemble meant to be worn on a daily basis.
B. Styling your Marathi saree for a wedding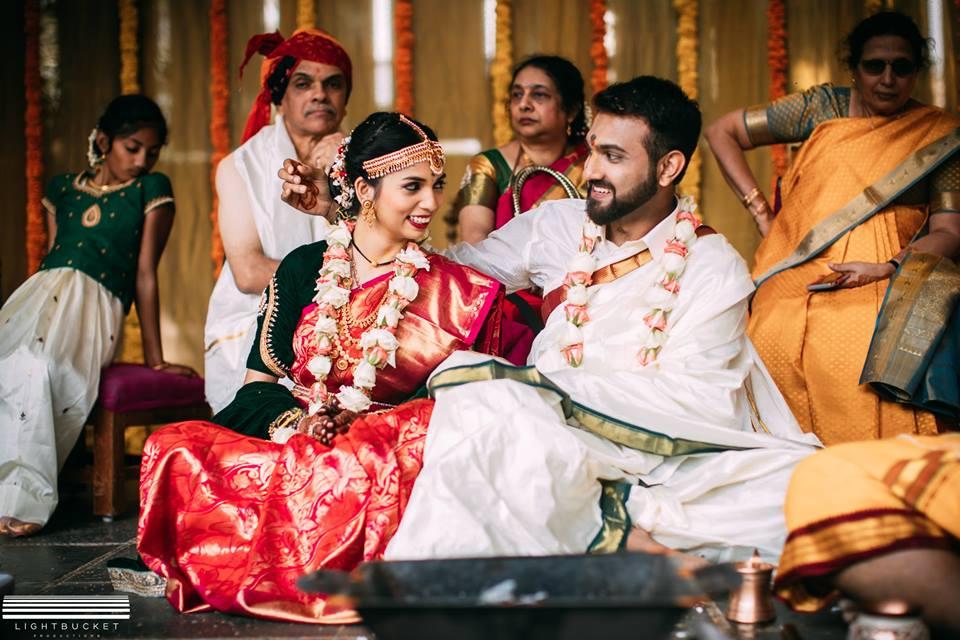 Now that you know how to wear Marathi saree, it's time to learn how to style it! When wearing a Marathi saree on your wedding day, you should pair the garment with Maharashtrian bride jewellery to match the look. One of the jewellery pieces that you cannot compromise on is the classic Maharashtrian nath. Nothing can make you look like the perfect Marathi bride the way this one accessory can!
Descended all the way down from the Peshwa dynastic, the Marathi nath is a glorious ornament that is made of basra pearls and red, green or white stones. While some designs have a linear shape, others have a curved one and a few of them have a hooped design as well. No matter which design you pick, though, one thing will remain constant: the dangling look of the nath! Unlike other bridal naths, these are not meant to stand perkily on the nose, rather, they dangle down and sway as the bride moves. It's a great ornament to add to your look!
Additionally, you must also wear traditional bangles in green and gold colours if you plan to wear a Nauveri. This is a must, even if you feel that the green and gold look does not match the colour of the garment you are wearing. This is because these bangles are a huge part of the aesthetic – the same way that you may picture a Tamil bride in a Kanjeevaram saree or a Punjabi bride in a lehenga. Some things are just not meant to be changed, no matter how modern or westernised one's aesthetic may grow to be!
Finally, pair your look with gold jewellery. If you're looking for a necklace, you should ideally pick a Mohan Mala or a Thushi, based on what you like more. Depending on how dolled up you want to be, you can also throw on a Lakshmi Haar! While there are many different jewellery pieces that you can pair with your Nauveri, you mustn't overdo it unless, of course, it's your wedding!
Now that you know how to wear Marathi saree, start looking for this lovely garment at various saree stores in Maharashtra. Pick traditional colours like green and gold if you are wearing this garment for the first time, and don't want to mess up the styling!
Need Marathi jewellery to go with your look? Check out our jewellery vendors here!