Here's a List of the Essential Wedding Do's and Don'ts for Guests
Here is a list of some useful wedding do's and don'ts tips for the guests to be on top of the wedding game. Read to know more.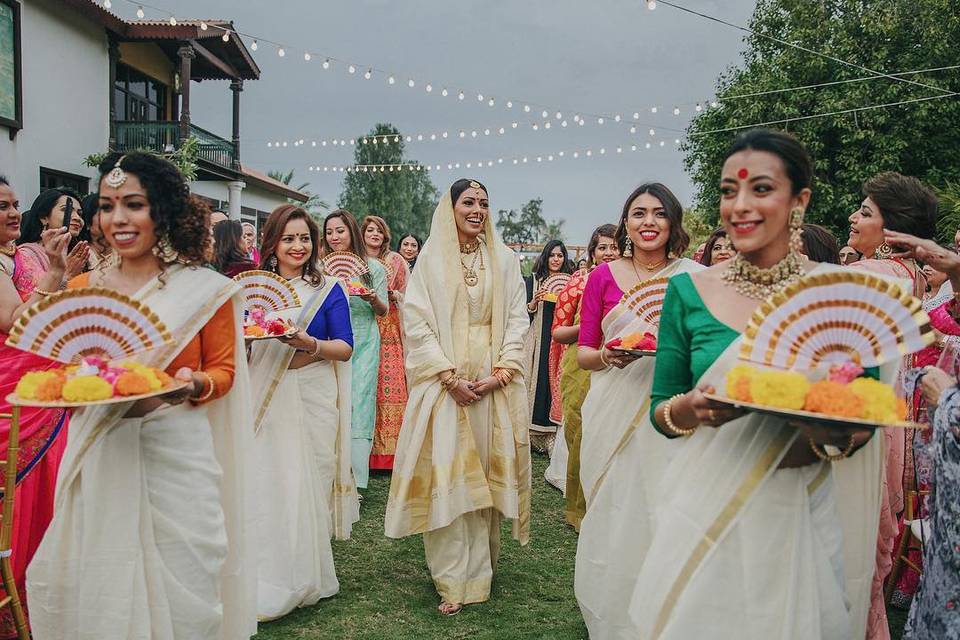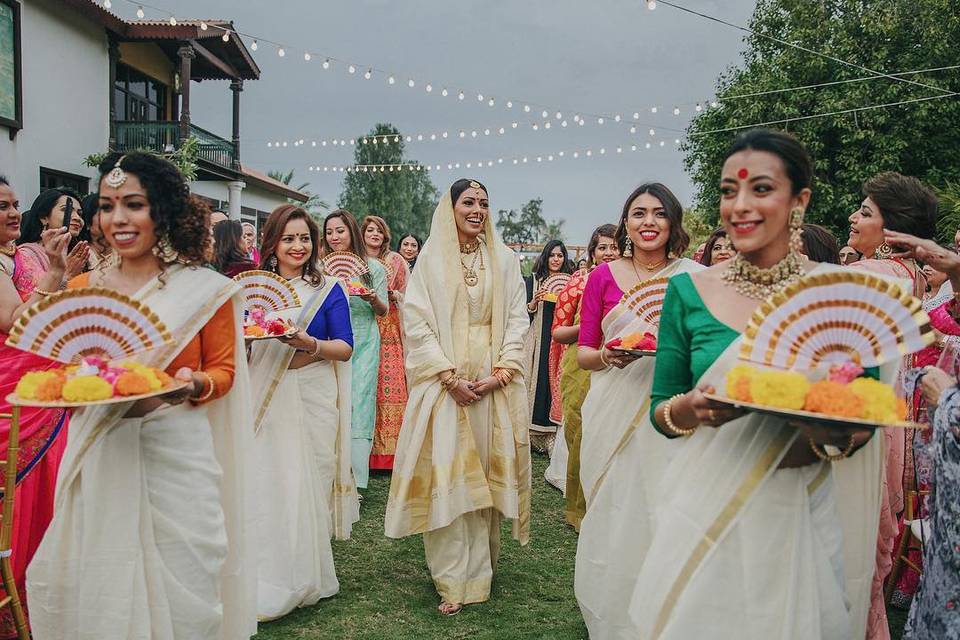 Image Courtesy: House On The Clouds
Weddings are probably one of the biggest social gatherings hosted by families. While there are many said and unsaid traditions and rituals that the bride and groom follow leading up to the wedding, there are also some said and unsaid etiquette that the guests must be aware of. Attending a wedding is all fun and party. From bridesmaids duties lists being handed out, to picking out what to wear, it is indeed a joyride.
But being a guest at a wedding also involves some homework. For instance, picking gifts from the wedding registry, arriving at the venue or even raising a toast requires a certain set of etiquette that you need to acknowledge. It is very important to remember that the couple and their families have invested a lot of time and efforts to make this day perfect to the T. And attend the wedding responsibly while adding to their joys without creating any unwanted fuss for the hosts.
Here are some of the top wedding Do's and Don'ts listed for wedding guests to be on top of the wedding game. Don't forget to bookmark the essentials.
Do: Be Punctual, Don't: Be Too Early or Late
When the couple sends out wedding invitations or Save the Dates, they are sure to mention the timings of the ceremony alongside the venue and date. Make sure to be punctual. If you are a close friend/family and don't want to miss out on the pre-pheras fun, reach before time and spend some quality time with the bride/groom. If you are an acquaintance and are attending the wedding to bless the couple's union, try not to hop in and out of the event in a blink of an eye. Reach the venue on time!
Do: Socialise, Don't: Be loud in Conversations
Even though you are a guest at the wedding, make sure to socialise. You might know many people and a wedding is a great place to catch up with them. Even if you do not know the other guests, avoid sitting in one place throughout the celebrations. It is a happy occasion and socialising would make it all the more jolly. However, you must avoid being too loud while socialising at a wedding because that could disrupt the ambience of the ceremony.
Do: Bring a Gift, Don't: Bring an Unexpected +1
It is always suggested to carry a gift or flowers at the wedding for the couple. While couples at many Indian wedding ceremonies have received the gifts on their wedding stage, some have even received their wedding gifts before or after the wedding. In every case, a bouquet of flowers or a Sagan envelope works wonders. Avoid going to a wedding empty-handed. You should also avoid bringing any unexpected +1s even if it is a last-minute change. Doing so can disrupt the flow of events and could also put the bride or groom's family in a difficult situation from the planning point of view.
Do: Follow the Dress-code, Don't: Wear outfits' that resemble the Bride & Groom's attire
The conventional wedding ceremony dress-code for guests at an Indian wedding is mostly traditional wear. Be it Kurta or Saree or lehengas, the guests can choose any traditional clothing unless of course the theme of the dress-code is mentioned. In case of an Indian beach wedding, the guests are often seen in chino shorts and floral shirts or flowy gowns. Make sure to dress according to the dress code. Avoid wearing outfits drenched in a bridal lehenga colour like red and golden, unless the couple has specifically asked for it. In the western Christian culture, nobody apart from the bride wears a white dress. It is only fair!
Do: Drink Responsibly, Don't: Complain about Food
Weddings often have pen bars for their guests. In every way, it is very important for you to drink responsibly and avoid indulging in situations that might disturb the celebrations for the couple. It is also very crucial for you to drink responsibly if you have to drive after the ceremony ends. Be it a buffet or a seated dinner, table manners are of utmost significance. It is also expected of a guest to not complain about the food that is being served at the wedding.
Do: Click Pictures, Don't: Overdo it or Post on Social Media without Permission
Clicking pictures is a millennial habit that is very hard to get rid of. However, there is a reason why the couple has hired professional photographers and you as a guest need to let them ace their jobs unless you have been asked to click pictures too. You can later get your hands on the wedding album when they are ready. You, however, can click photos of the celebrations and the bride and groom on your own devices or cameras as long as you do not end up bothering them or overdoing it. It takes just one click to post it all on various social media platforms but it is only decent to ask the couple before doing so. If the couple requests for an "unplugged wedding" where they ask your phones to be turned off, you must respect that too.
You must be on top of everything when it comes to the wedding do's and don'ts. To be a good guest is also an honour for you and the couple to cherish. You must also try to not be the last guests to leave the reception and gracefully take your leave while the family of the couple are still there at the venue.
There are many ways to involve kids at the wedding, but make sure to ask the couple before you plan on including kids. It is THEIR big day and they might want to do it in a certain way. You can also include pets in a wedding celebration, but it is always nice to ask first before barging in with assumptions that might make it awkward and require a lot of impromptu improvisations, while of course creating chaos.
This wedding do's and don'ts guide is the right place to be if you are looking for some wedding etiquette guidance as a guest.
Also read: 8 Most Important Destination Wedding Etiquettes To Remember
If you have any more suggestions about wedding do's and don'ts, let us know in the comments below.