Teen Fashion Tips! Marriage Dress Ideas for Young Adults
Make way for the teen fashionistas! After all those bridal photos, it's time for the young adults! Take a look at Marriage dress images of some teenager guests!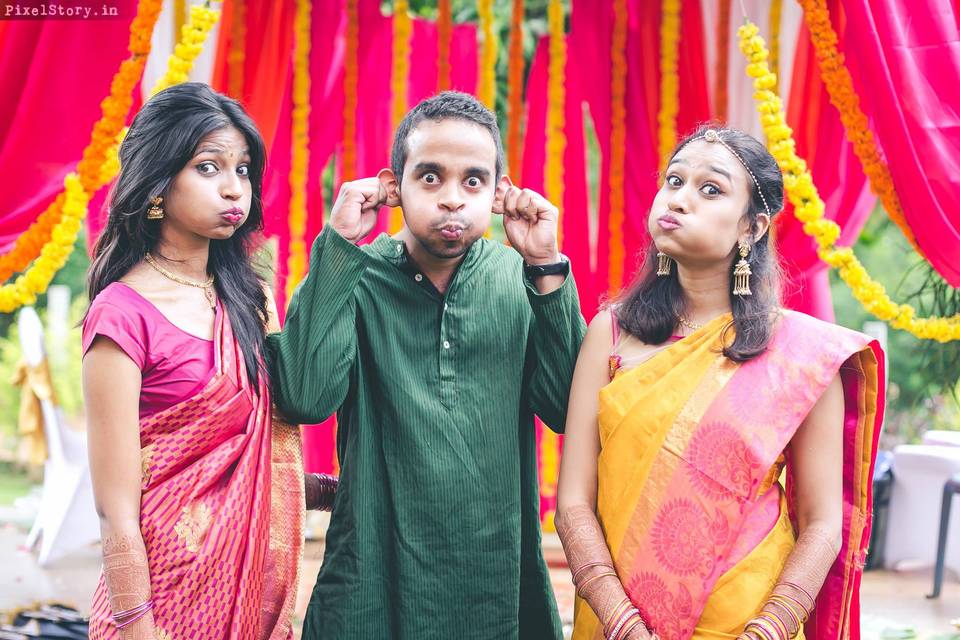 When there is a wedding in the family, everyone gets excited. Apart from the fact that their loved one is getting married, the excitement to a great extent, is about all those fashion opportunities coming ahead! It's true! We love weddings because it's a chance to flaunt our inner divas! And it's not just limited to groomsmen and bridesmaids fashion or cute kids fashion. There is a whole generation in between...the teenagers! The young adults on your guest list are the ones who define their style statement in completely fresh ways. Want to find out more?
So here we have a collection of some chic marriage dress images and ideas sported by the younger crowds in the family. Take a look and get inspired!
Marriage Dress

for Boys

Let's begin with the dapper boys! Here are a few marriage dress and styling options for different events that the boys have proudly sported! Take a look:
1. Bright Red Kurta with Jacket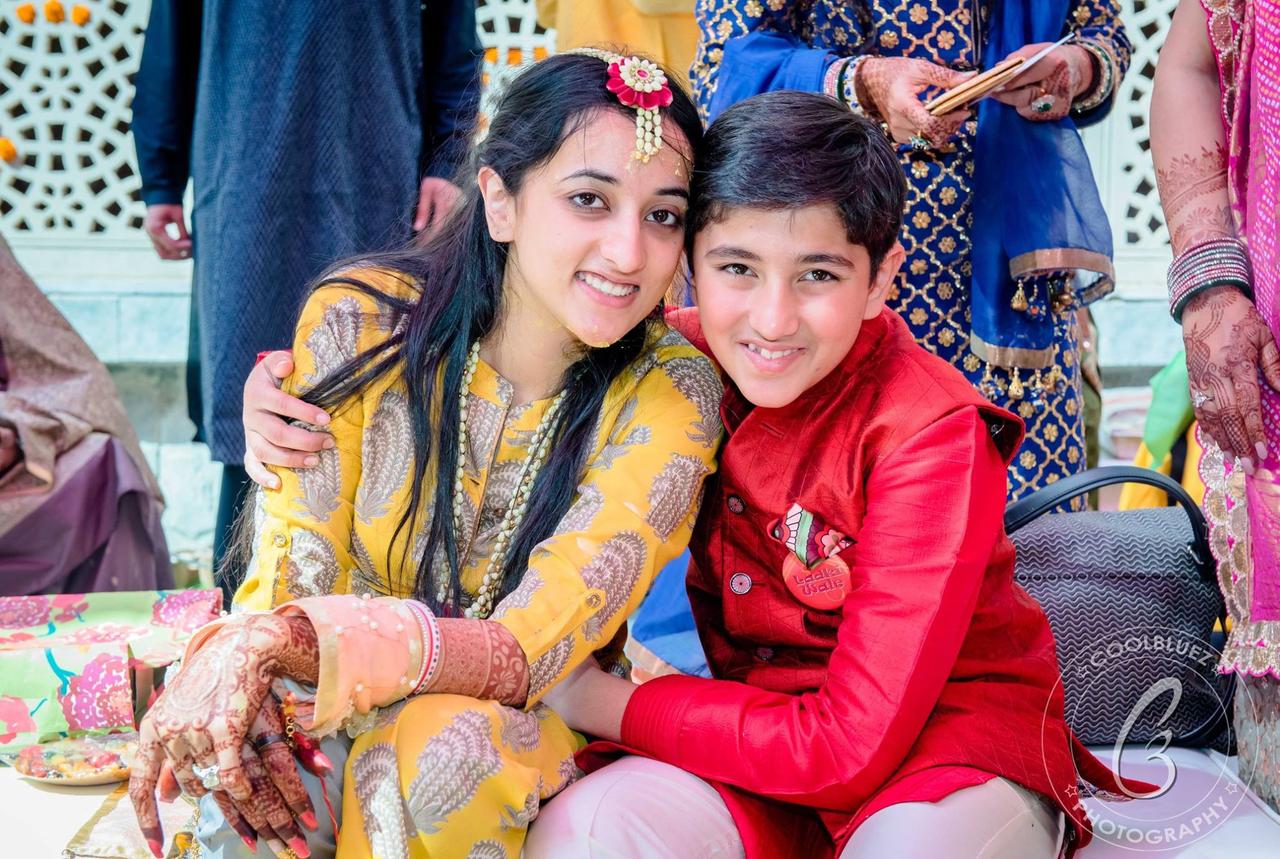 Take a bow for this dashing brother of the bride who totally nailed the red! A khadi silk kurta with jacket all in bright red colour paired up with white pyjamas. The sheer choice of colour for this particular marriage dress is what works wonders. Go all the way with the red and shine like a rockstar!
Accessories: A solid red or a red-based printed pocket square and contrasting buttons.
Ideal occasion: Haldi ceremony, Sangeet or wedding.
2. Off-White Kurta with Orange prints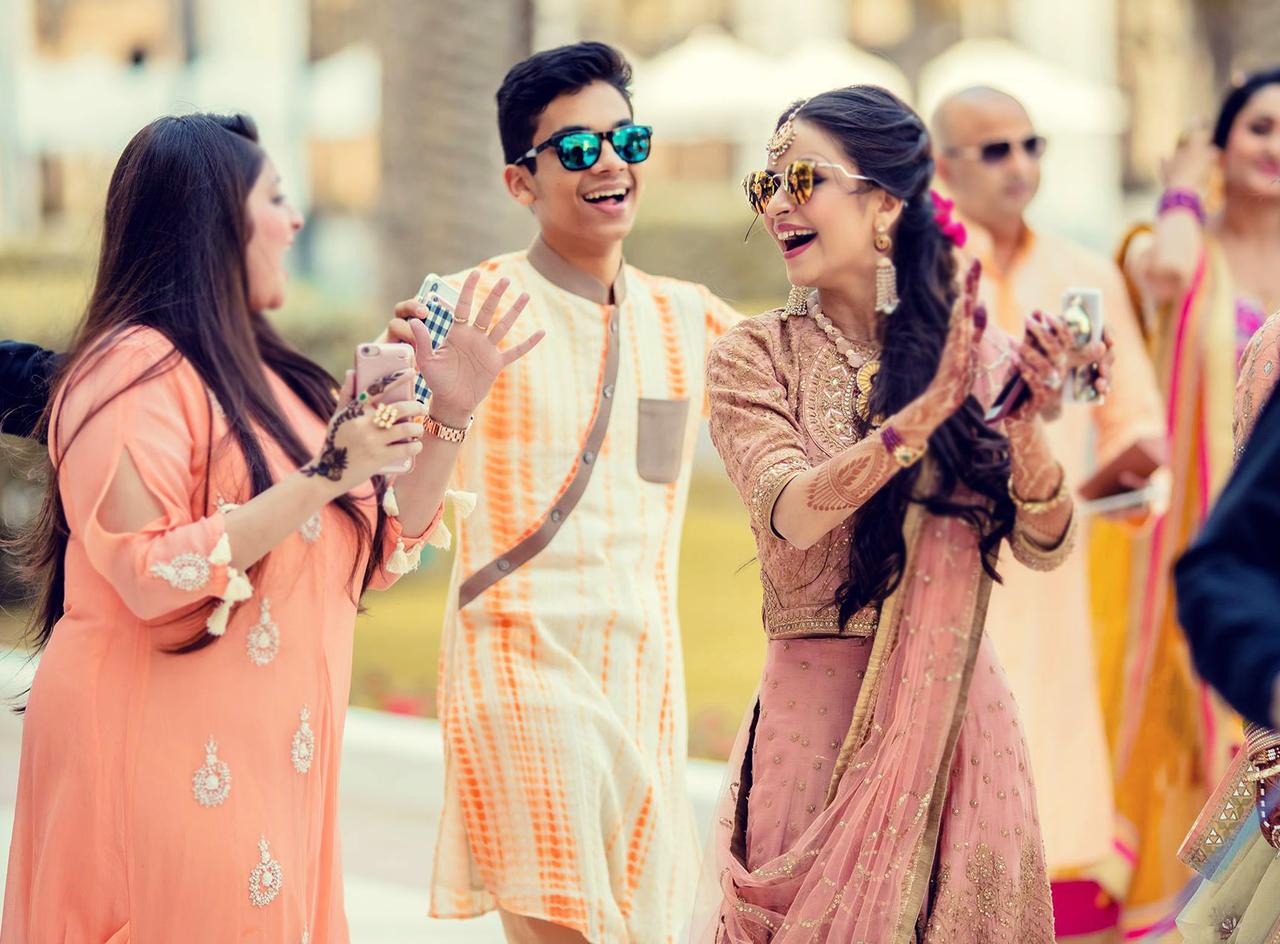 If you're wondering what marriage dress to wear on a sultry summer wedding day, here's your answer! Take some inspo from this young guest who went with an off-white kurta with hints of orange prints on it. The trick is to choose a soft fabric, especially for a day event during summer. Take a proud stride in those cool ethnic outfits and you're a sure hit among all guests!
Accessories: Contrasting pocket in grey and a cool pair of blue sunglasses would add a dose of spunk to the look.
Ideal occasion: Haldi, day wedding or a day Sangeet event.
3. White Kurta Pajama with Blue stole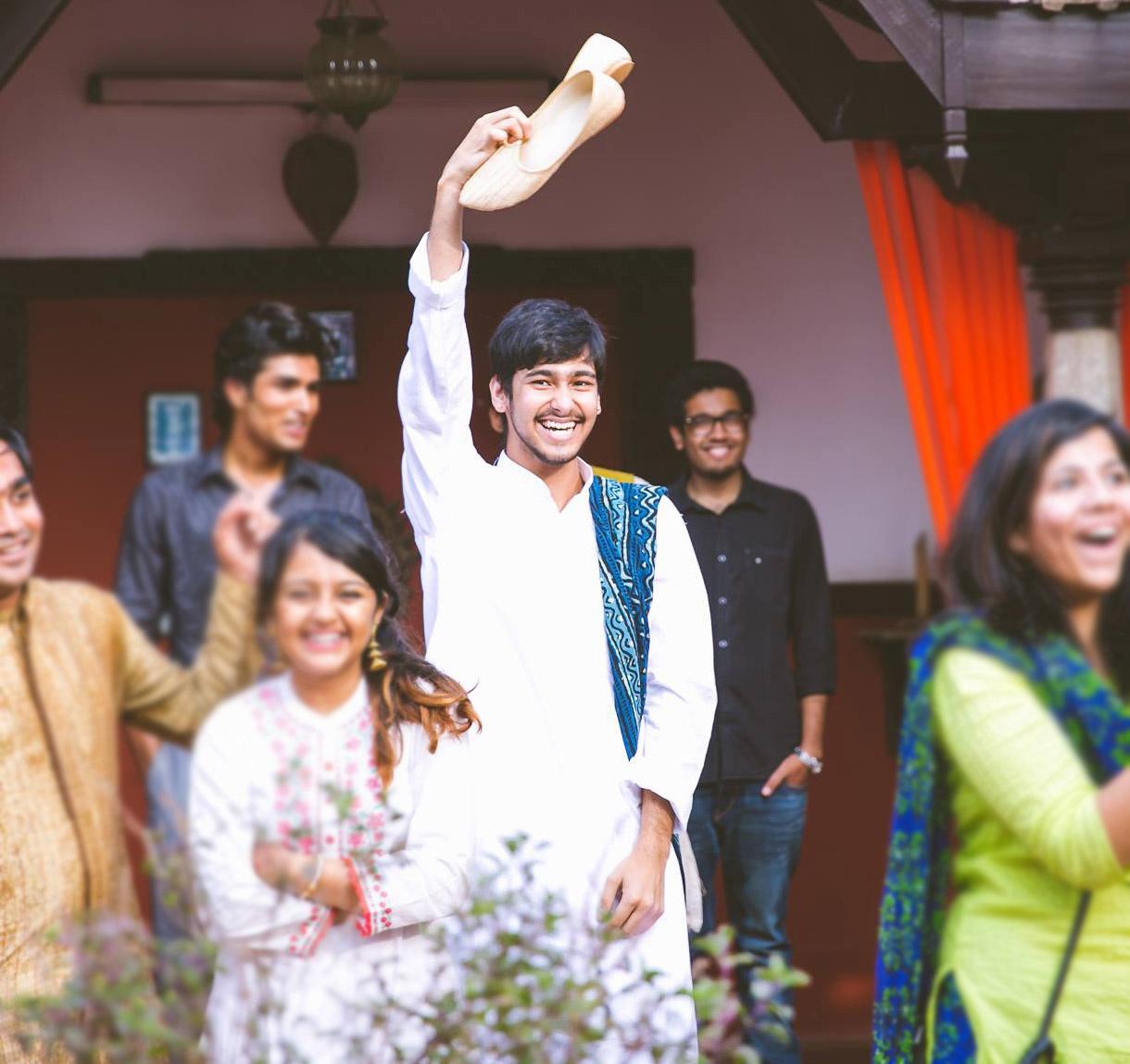 We've said it before, we'll say it again...when in doubt a marriage dress choice, go white! Like this dashing brother did while celebrating his victory in Joota Chupai! An all-white kurta pyjama with chikan embroidery simply steals the show with its elegance. Complete your look with a printed blue stole or an Uttariya and you're good to go!
Accessories: Printed cotton blue stole or a Bandhani dupatta wrapped around the neck.
Ideal occasion: Wedding, Engagement, Sangeet or Mehndi.
4. Wine coloured Jodhpuri Bandhgala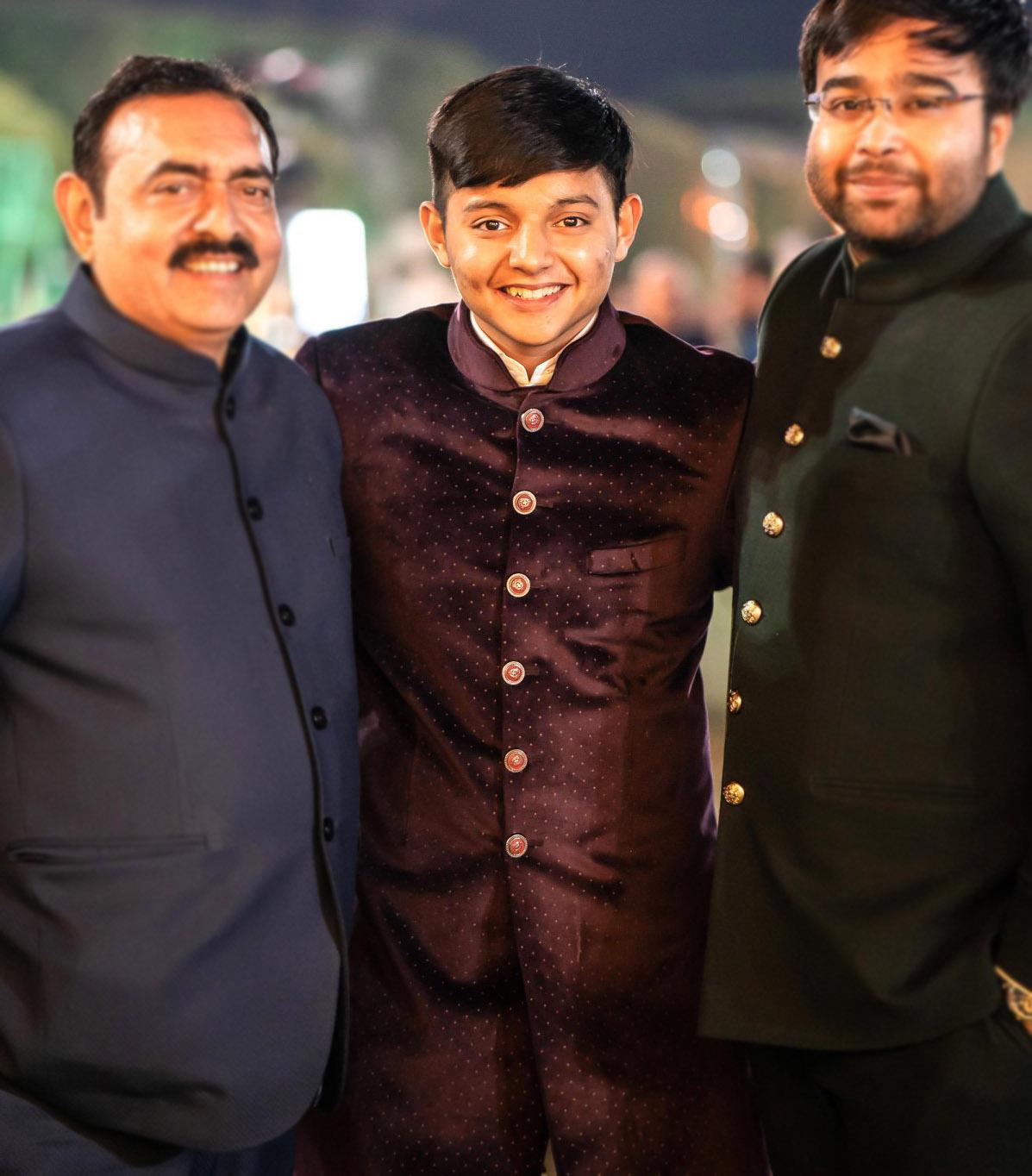 Give it up for this debonair teen style icon! The shiny wine Bandhgala suit is just a sure-shot thing! Take inspiration form this young fashionista who sported this stunning marriage dress on a night event. The colour, the texture and the subtlety of this outfit will definitely win hearts!
Accessories: Matching Pocket square, watch and contrasting metal buttons.
Ideal occasion: Wedding, Engagement or Reception night.
Marriage Dress for Girls
And now it's time to make way for the young divas! Watch, read and take cues for marriage dress from the following young girls!
1. Cobalt blue gown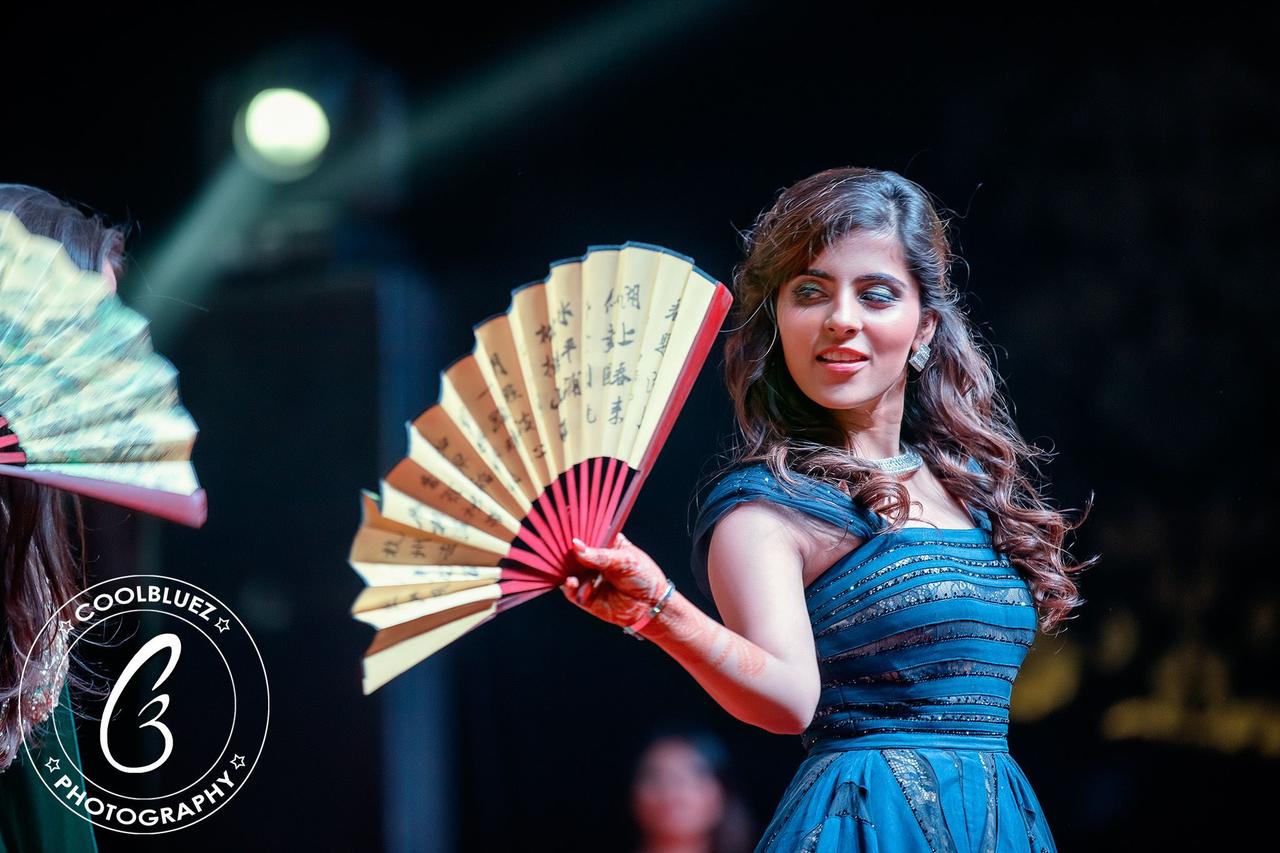 Rock your sister's Sangeet night in a cobalt blue gown and you're sure to own the stage! Because sometimes, it's just the dress that does all your work! The secret behind this stunning marriage dress lies in the colour and fabric of the outfit. Dazzle that gown and put the dance floor on fire!
Jewellery: Silver choker, bracelet and silver hoop earrings
Ideal occasion: Engagement, Sangeet or Reception night.
2. Lehenga with crop top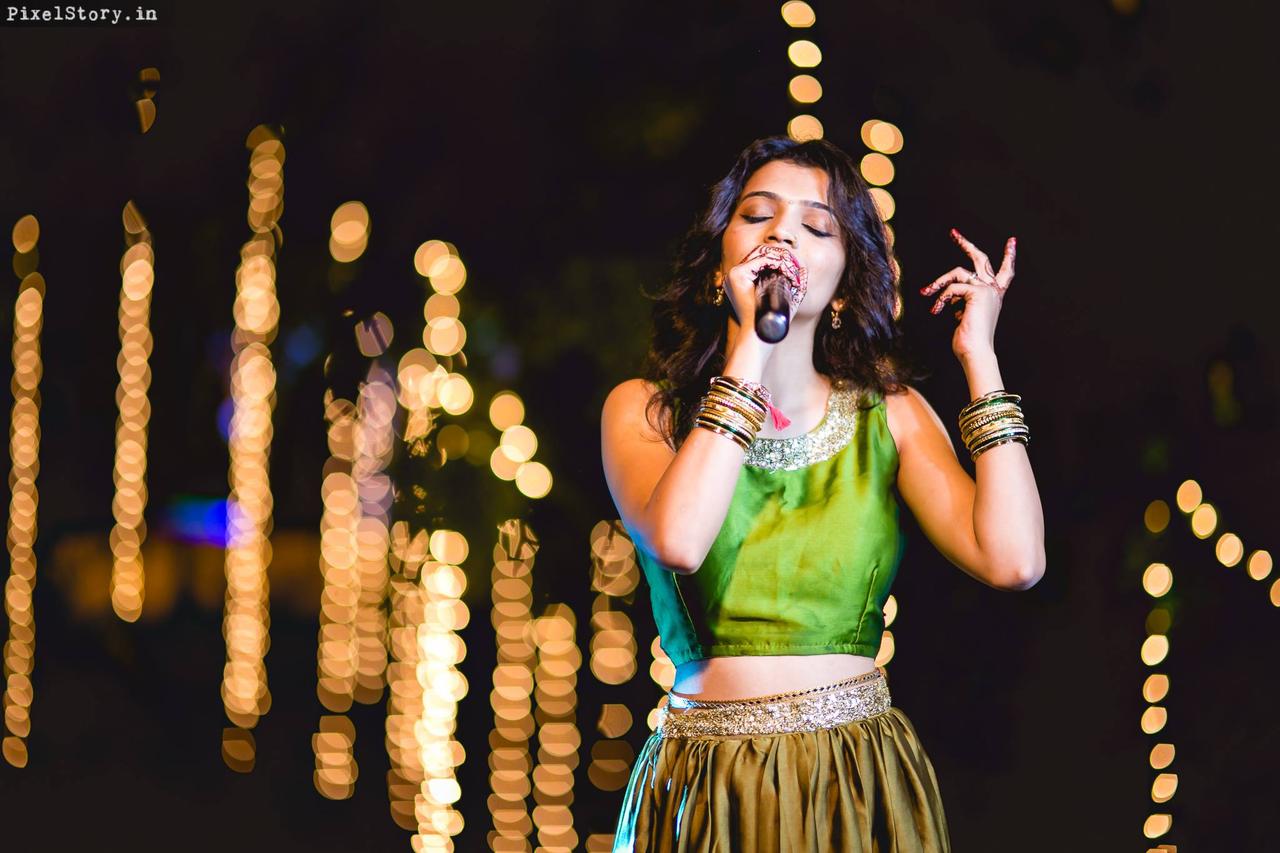 Here's an ethnic marriage dress idea for your big sister's wedding. Sport an olive green silk lehenga and team it up with an emerald green crop top. Go with an embroidered border for your top to enhance the look. The combination of a lehenga with crop top always proves to be a winner outfit.
Jewellery: Gold earrings, golden and green bangles.
Ideal occasion: Engagement, Sangeet or wedding night.
3. Ivory lehenga with pink top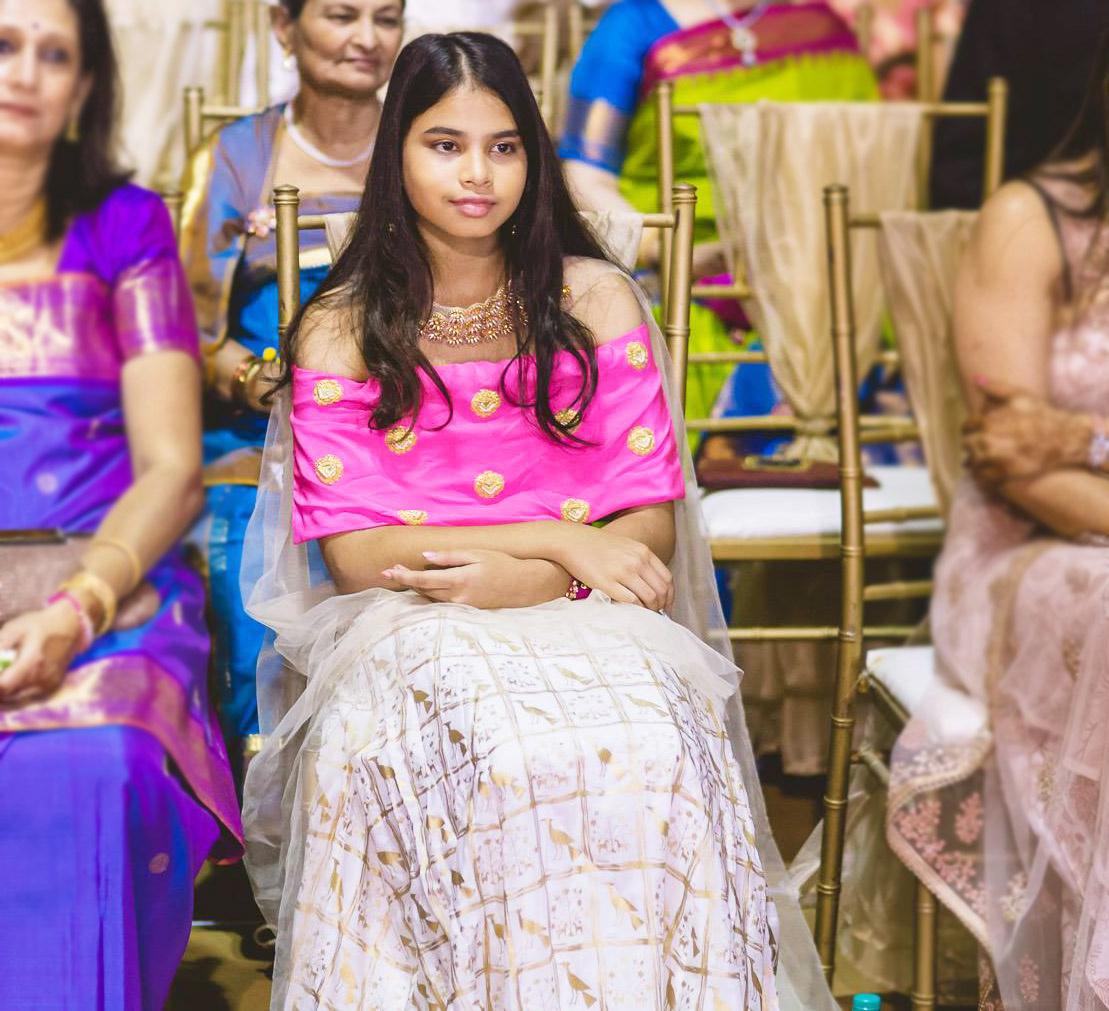 Combine an ivory coloured dreamy laced lehenga with a bright pink off-shoulder top. You could also go with a cold shoulder blouse instead. The stark colour combination of this marriage dress accentuates grace and chicness in epic proportions.
Jewellery: Gold, imitation or Kundan necklace, Jhumka earrings and a golden bracelet.
Ideal occasion: Wedding or reception.
4. Colourful Anarkalis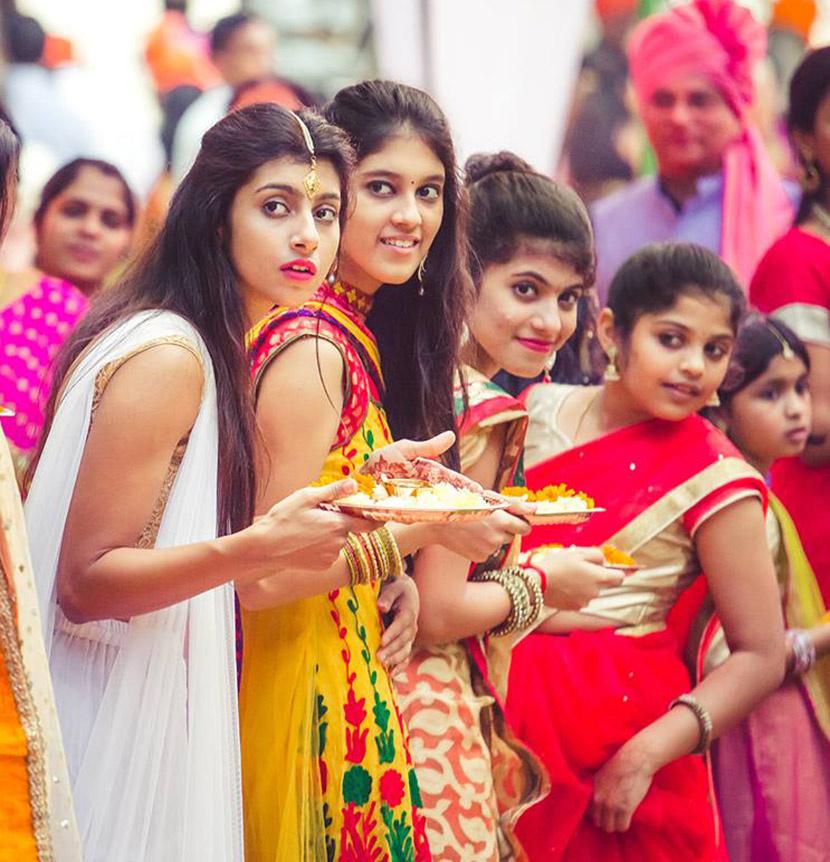 Image Courtesy: Shades Photography India
When does an Anarkali dress ever disappoint? Pick your favourite colour and we can scan through some extraordinary designs and styles for your sister's wedding events. An Anarkali frock or suit is almost always an ideal marriage dress for every event.
Jewellery: Gold bangles, a simple Maang tikka and Jhumkas.
Ideal occasion: Wedding, Mehndi or engagement.
Look for latest designs for Indo-western outfits, designer lehengas and dashing suits for every occasion. There is a wide range of fashion options especially for the teenagers in the family. Consult with the designers and stylists for appropriate hairstyles and accessories to go with your marriage dress. If you don't like anything among the available designs, ask for customisation. Many designers are very open to tailoring the outfits as per the client's requirements. After all, a wedding is a platform to flaunt your fashion instincts...so do it in style!
If you want to look for matching jewellery options, take a look at our vendor's list.