Super Cute Wedding Dresses for Kids That They Can Play in & Still Look Stunning
Wedding outfits on kids make them look super adorable we have no doubt. However, what we strive is not to just make them look cute, but to afford them the fun of playing in those wedding dresses for kids too.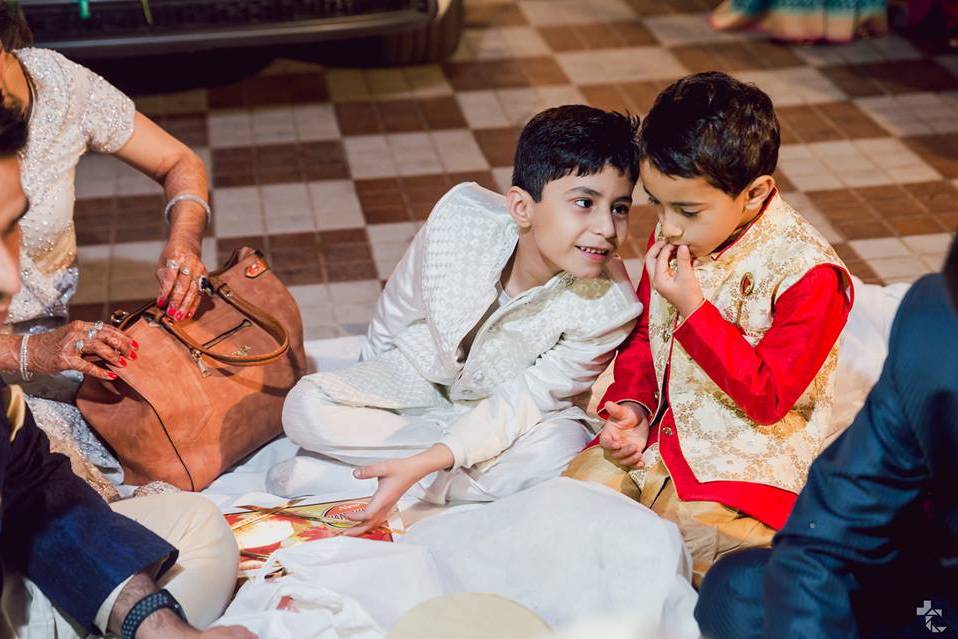 Little children certainly add a special spark to all the festivities that go around in a wedding. They could be participating in the rituals or just goofing around, either way seeing them enjoy themselves give the guests a special treat. The only consideration that every mom or every parent keeps in mind is to make sure that the wedding dresses for kids keep them easy and cheerful. These wedding dresses for kids need to be super adorable for our benefit and super comfortable for theirs. The reason is that kids won't fully enjoy their time if their dresses aren't comfortable to carry.
For a kid the whole wedding shenanigan is about running or crawling around, and letting themselves loose, which wouldn't be possible with clothes that are itchy or tight. So, while making wedding dresses for kids delightful, make them practical and relaxing too. Maybe take some inspiration from the super cute wedding dresses for kids listed below.
1. A Small Kurta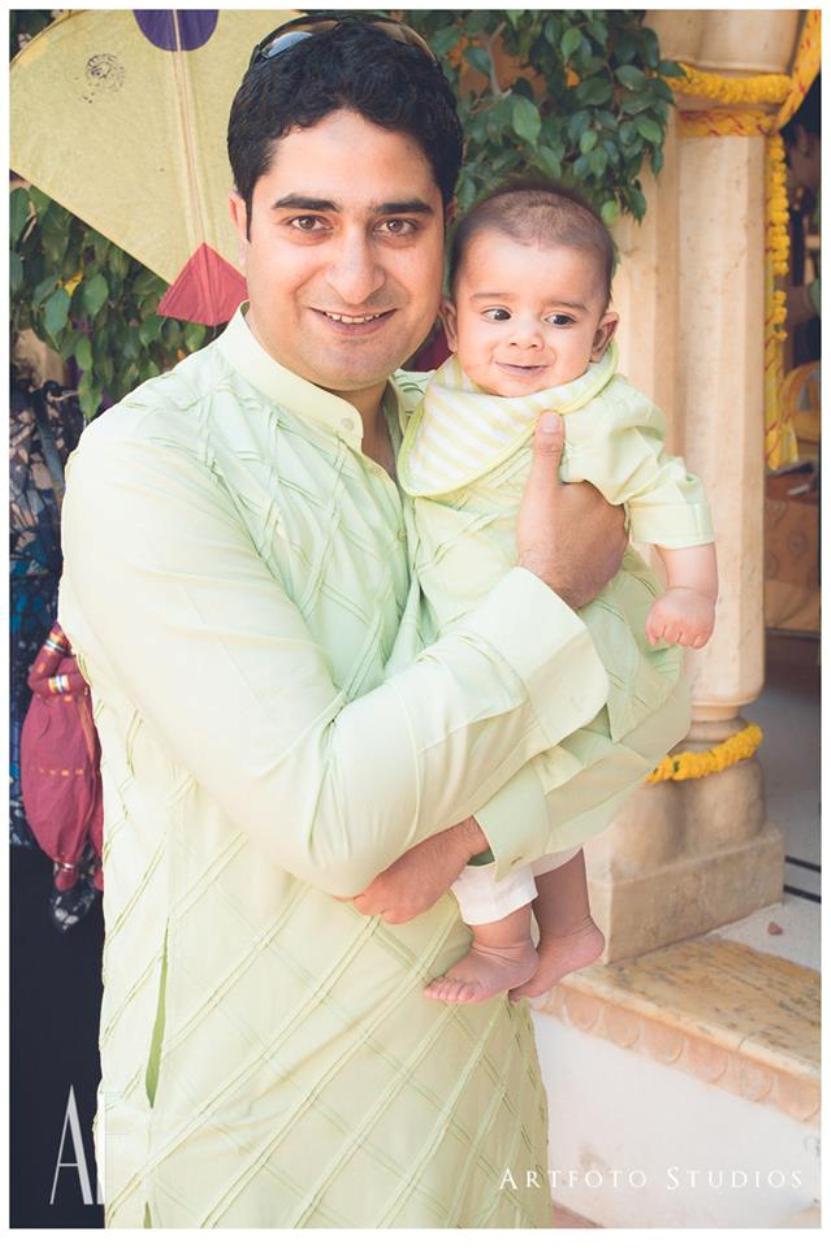 The most charming part of seeing wedding dresses for kids is that they just seem to be miniature versions of dresses that the adults would wear. And we all agree miniatures seem to be our weakness. A small boy or even a girl, in a small kurta looks lovely, so we check one part. Another advantage is that kurtas are usually airy enough so small kids wouldn't have too much problem carrying this outfit for a long period. This wedding dress for kids is especially apt for summer weddings where they might be feeling a little hot otherwise.
2. A Dapper Suit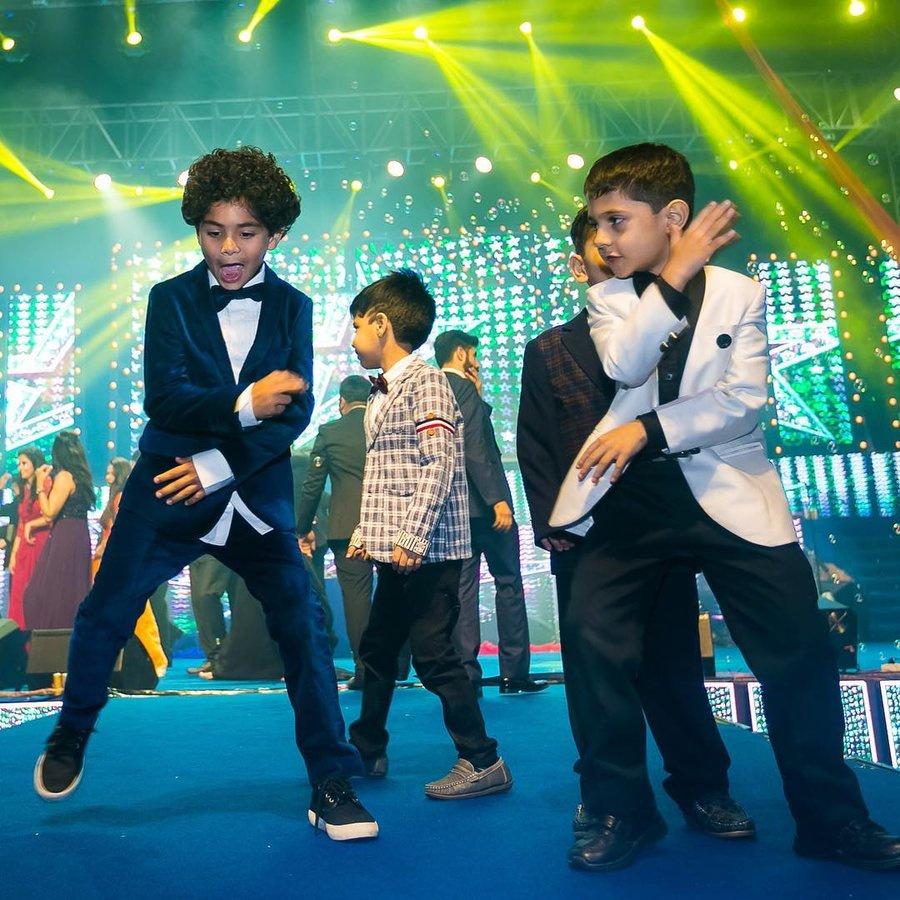 Image Courtesy: Stories by Joseph Radhik
Though kurtas might be the choice for a summer wedding, a suit might just be a more comfortable option in the winters. This is because they would give more protection from clothes, making it easier for children to jump around and play. Going by how smart these wedding dresses for kids would look, you must also make sure that they are loose enough for your children to run around in.
3. Pretty Pre-stitched Saree...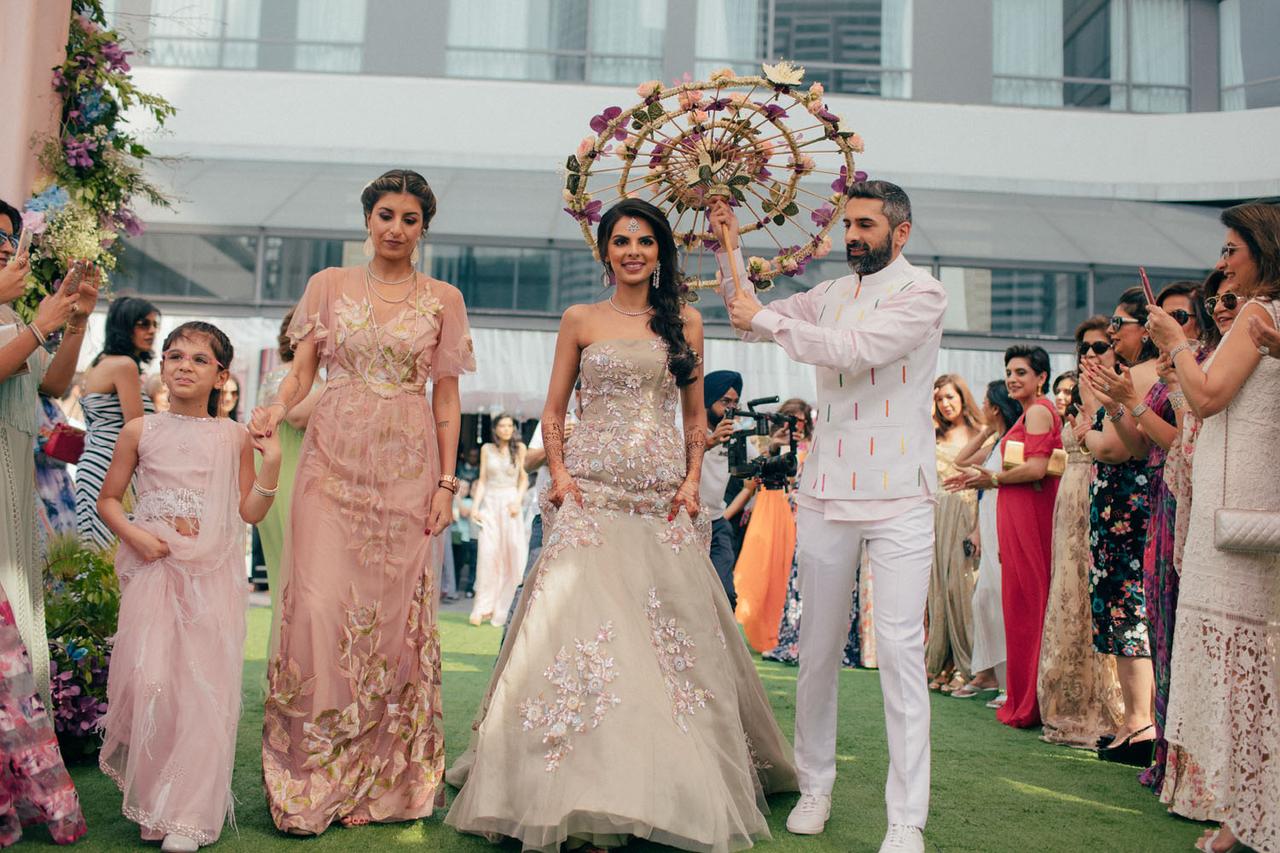 Pretty girls deserve pretty clothes and to make your little one feel a little extra at a wedding, we have the perfect idea for you. If your kid wants to wear a saree, but you know is not going to be able to handle it, get her a pre-stitched saree. This outfit would allow her both the sassiness she wants and the hassle-free management that she'd need while running and playing around.
4....Or A Pre-stitched Jacket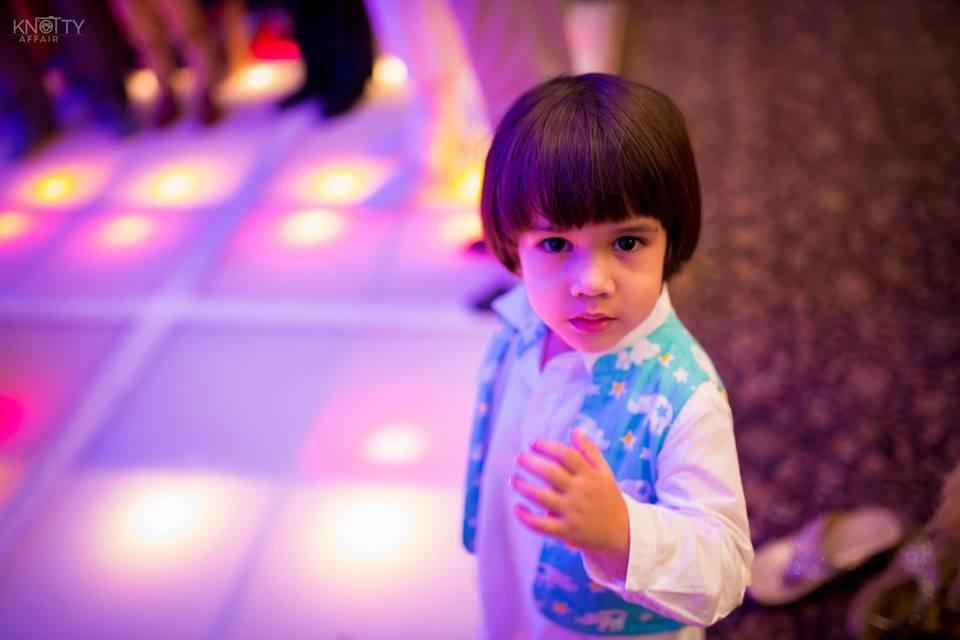 Image Courtesy: Knotty Affair by Namit & Vipul
Another item of clothing that we think looks amazing in wedding dresses for kids, is an Indian jacket. However similar to the saree this might bother kids if they need to wear it for a longer duration and even fret the parents about kids losing it while playing. To keep yourself from looking out for their jacket, get their jacket stitched on to the kurta. Make sure the jacket is thin so that it affords movement and has a funky print for the kid to find it amusing enough.
5. Sweet Dresses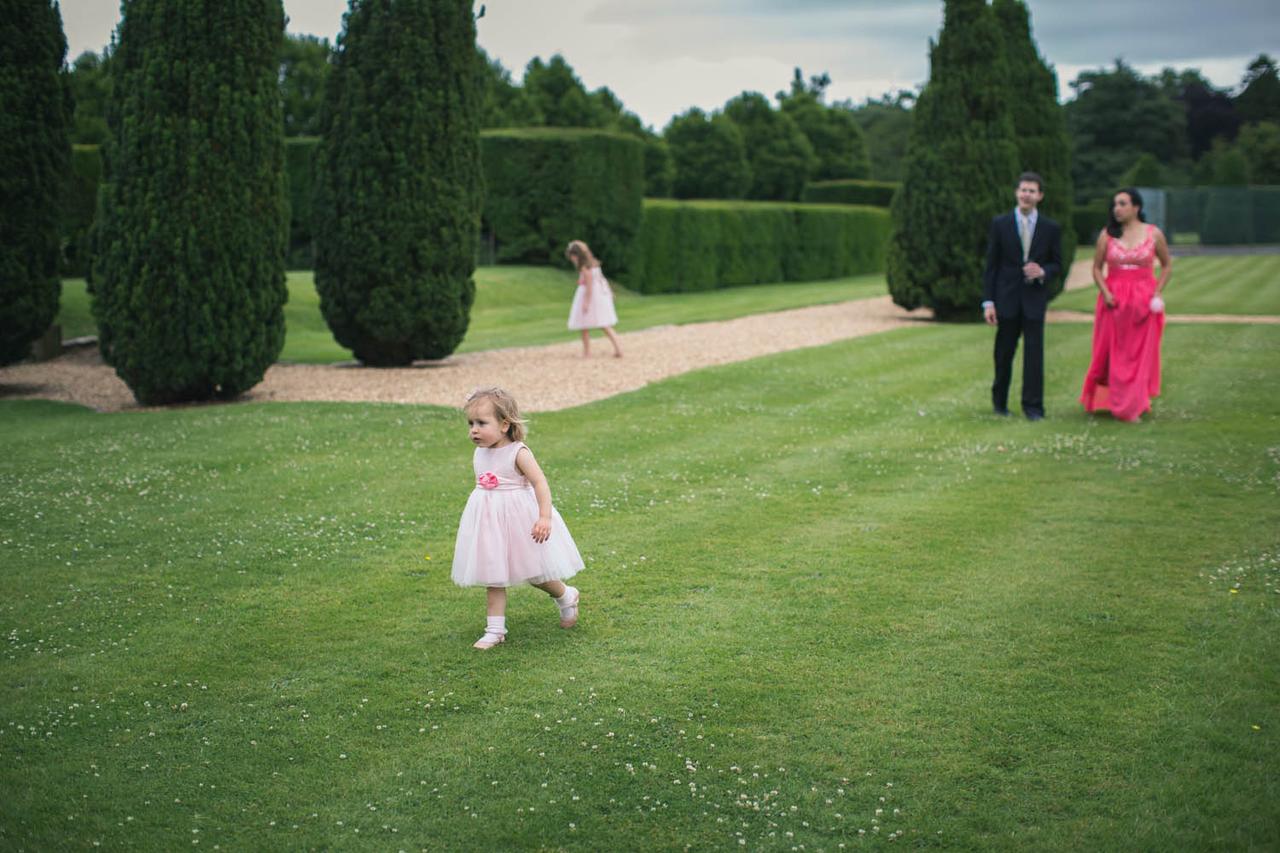 Another item in our list of wedding dresses for kids are the sweet dresses. Dresses might not be the thing for adults to wear at Indian weddings, but for little girls, nothing looks cuter. These dresses look wonderful in the photograph and they give little girls absolute freedom to run around and play. If you want, you can get the dress made as puffy or as sleek as your little princess likes it. Just make sure you give it enough leg room for her to have fun.
6. Simple Lehengas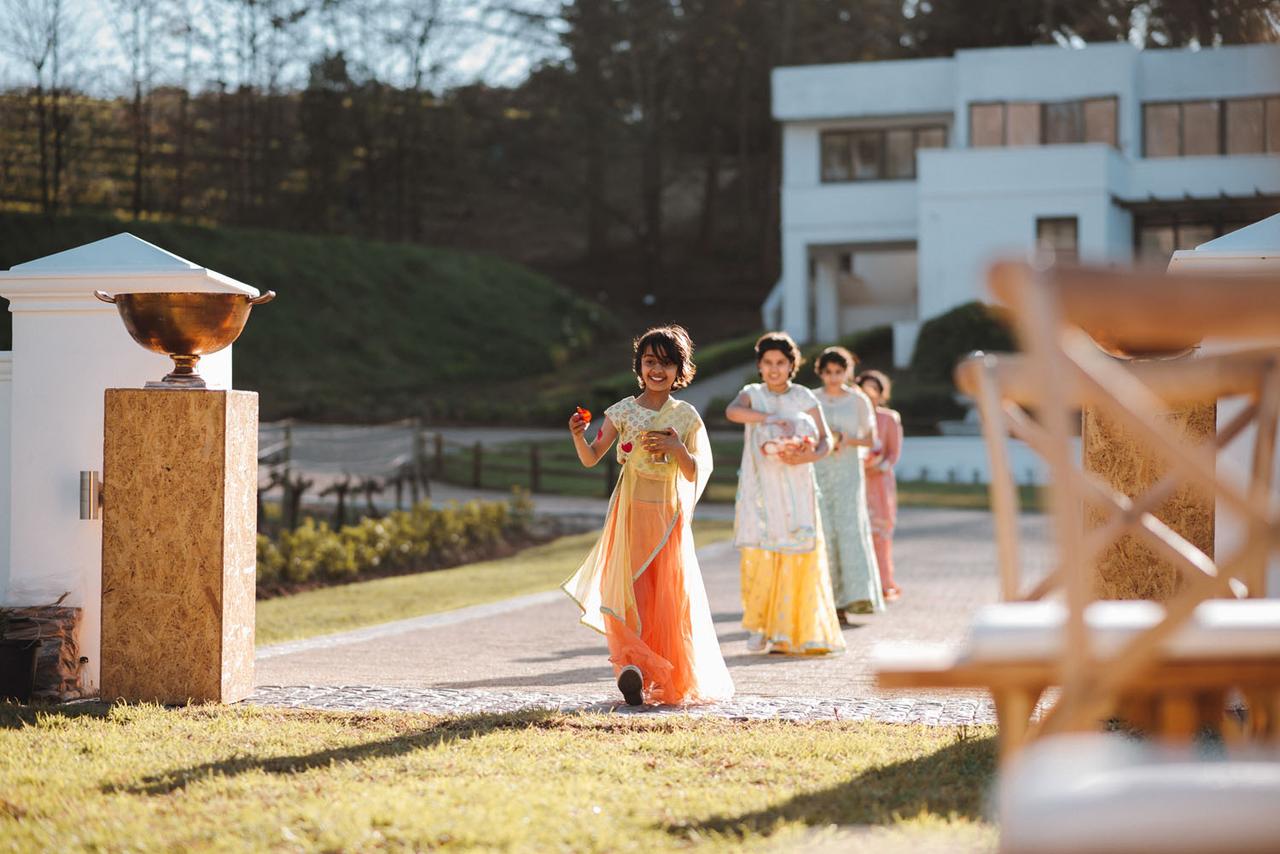 Lehengas are the perfect outfit for a girl, little or big, to wear at a wedding. They look simply beautiful in it and if it is not too fitted, kids end up being extremely comfortable in them too. And to make sure they do, every designer should remember to not make a kid's lehenga too heavy for her to handle. Wedding dresses for kids are more about the combination of glamour and comfort than how rich or heavy its work is. So why not let them enjoy the way they would want to.
7. A Pathani Pair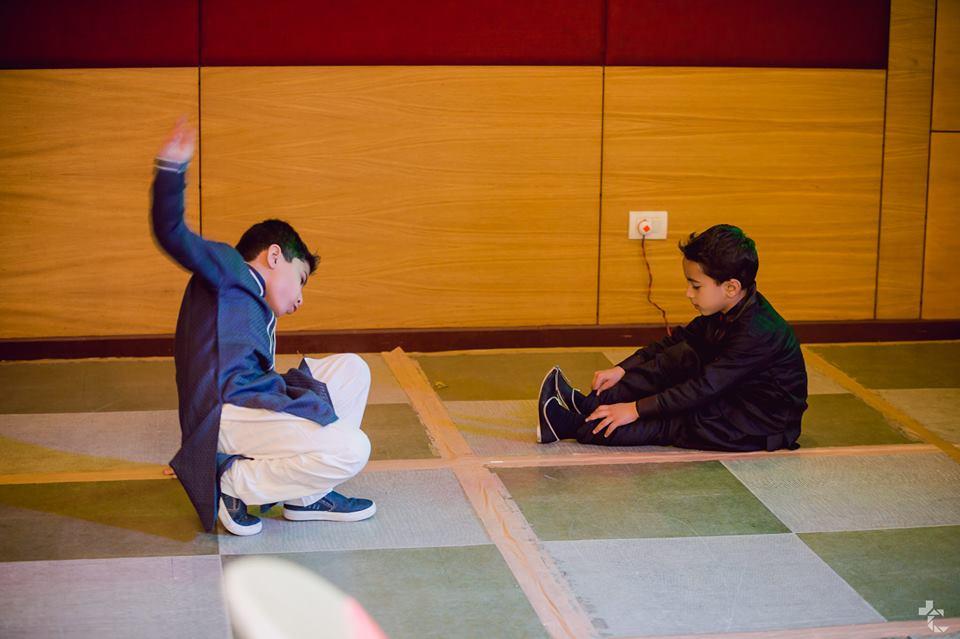 Additionally, if you talk of comfort and fashion, even for kids, we cannot skip on Pathanis for our little boys. This little Pathanis gives little boys the loose comfort fir they need to be able to jump around and have fun in at a wedding. They look dashing and sweet at the same time while the venue of the wedding becomes their playground.
8. Anarkali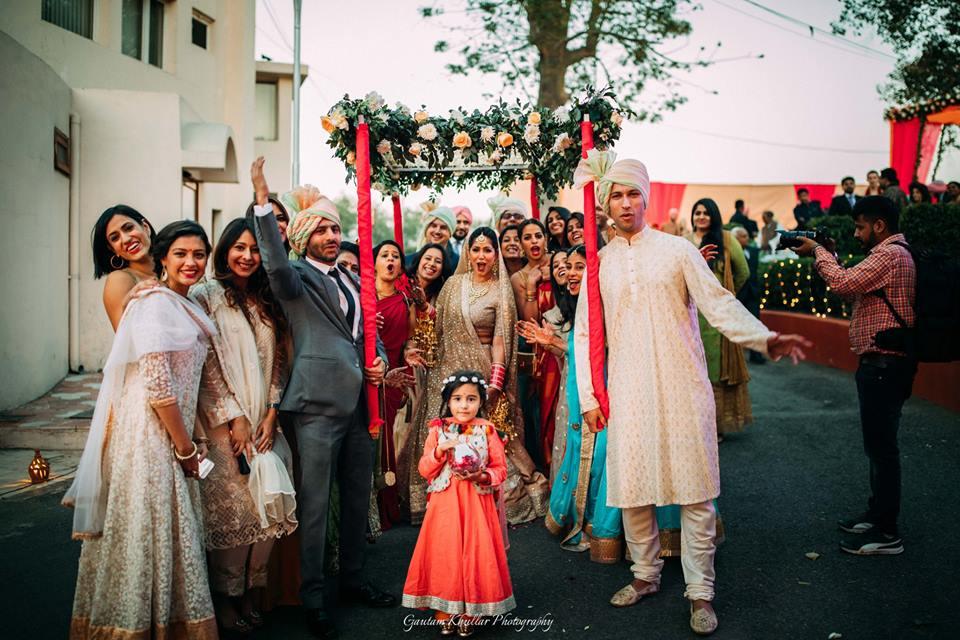 These, believe it or not, are definitely the most stylish and comfortable wedding dresses for kids than anything else. These offer more freedom of movement and flow dreamily around, letting the children enjoy the movement of the clothes and their own.
Also, when packing for children for a wedding, do not forget to add in a pair of comfortable shorts or maybe tights. Whatever said and done, children are the most comfortable in their everyday wear and therefore must always have the option of changing into them once they start getting uncomfortable.
What suggestions would you like to add in wedding dresses for kids?