8 Stunning Gowns For Wedding To Get That Dreamy Bridal Look
From vibrant embroidery to clouds of tulle and applique, here's a list of the most stunning gowns for weddings for the glamorous bride.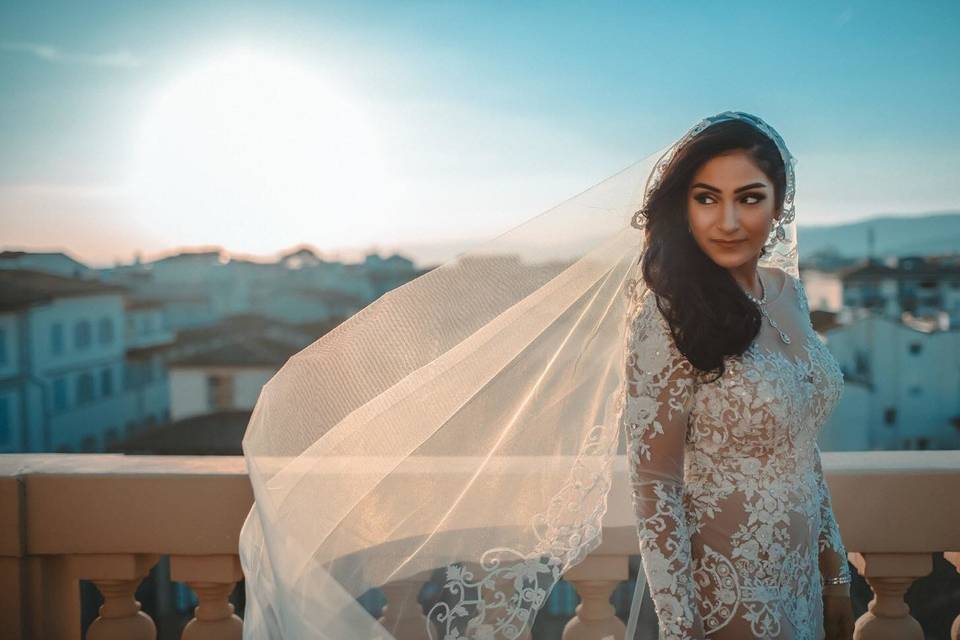 With the wedding just around the corner, you're no doubt planning the last minute details of the big day. Your goal is to have a hassle-free wedding and celebrate your 'forever' with your loved one. The wedding gown is an important part of the celebration and you want something that's stunning yet speaks volumes about your personality.
However, choosing a wedding dress silhouette is by no means an easy task. Gone are the days when wedding dresses were just a one-time buy, from mini hemlines to crochet and cocktail style dresses, they have now become a lifetime investment. We've curated a list of the best gowns for weddings seen on celebrities to inspire you to the tie the knot in style.
1. Love lace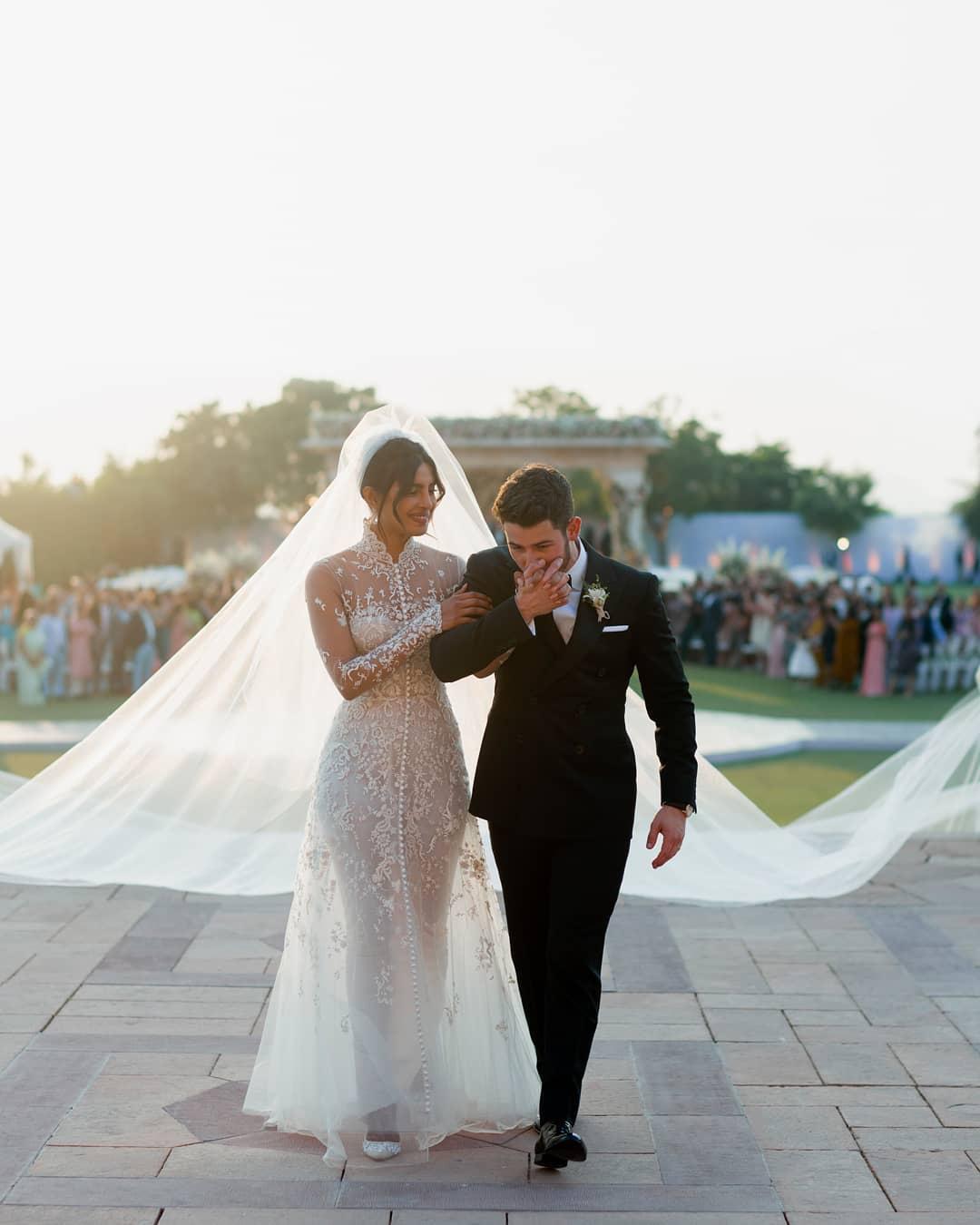 Image Courtesy: Priyanka Chopra's Instagram
Priyanka Chopra's wedding was one of the most talked about events in 2018 and with good reason. From a stunning venue to incredible décor and an amazing outfit, the wedding was major goals! For the western wedding, Priyanka donned this stunning bodycon dress enhanced with some pretty lace fabric. The whole outfit was embedded with intricate lace details and a string of beautiful pearls flowed through the centre of the dress.
The gorgeous lace collar and the full sleeves covered in incredible designs were all the jewellery she needed. With a beautiful long veil to enhanced the outfit, Priyanka Chopra was a sight to see.
2. Red florals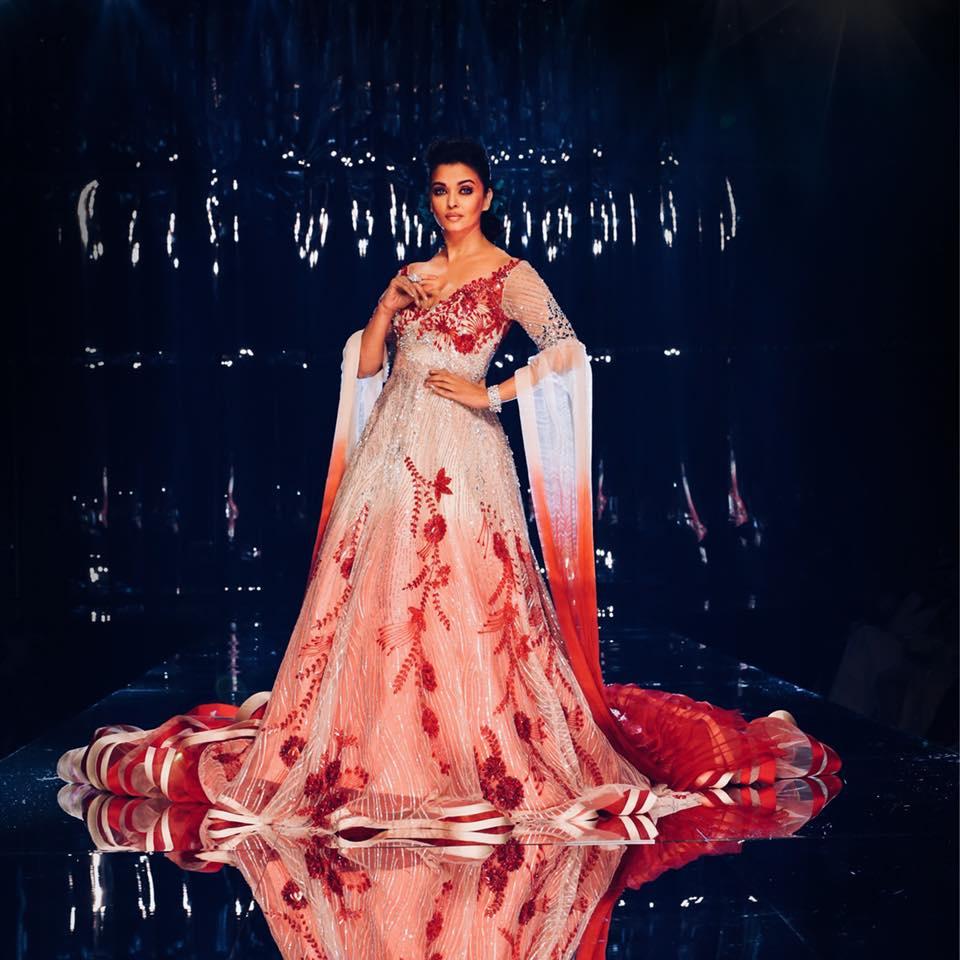 Image Courtesy: Manish Malhotra's Facebook
In today's modern day it's all about donning that game-changer outfits and making a major fashion statement. This stunning Manish Malhotra masterpiece worn by Aishwarya Rai Bachchan is the epitome of class and elegance. The red and white ballgown style outfit is fit for a true queen with a trail at the back.
The dress features a beautiful red floral pattern embroidered on to the dress but it's the sleeves that give this outfit a unique edge. They extend to the shoulders and a cascade of red and white silk falls from the elbow to the full length of the dress. If you want to add a twist to your classic gowns for wedding, these sleeves are just what you need. Keep all the attention on this outfit with a lightweight jewellery pairing.
3. Snow white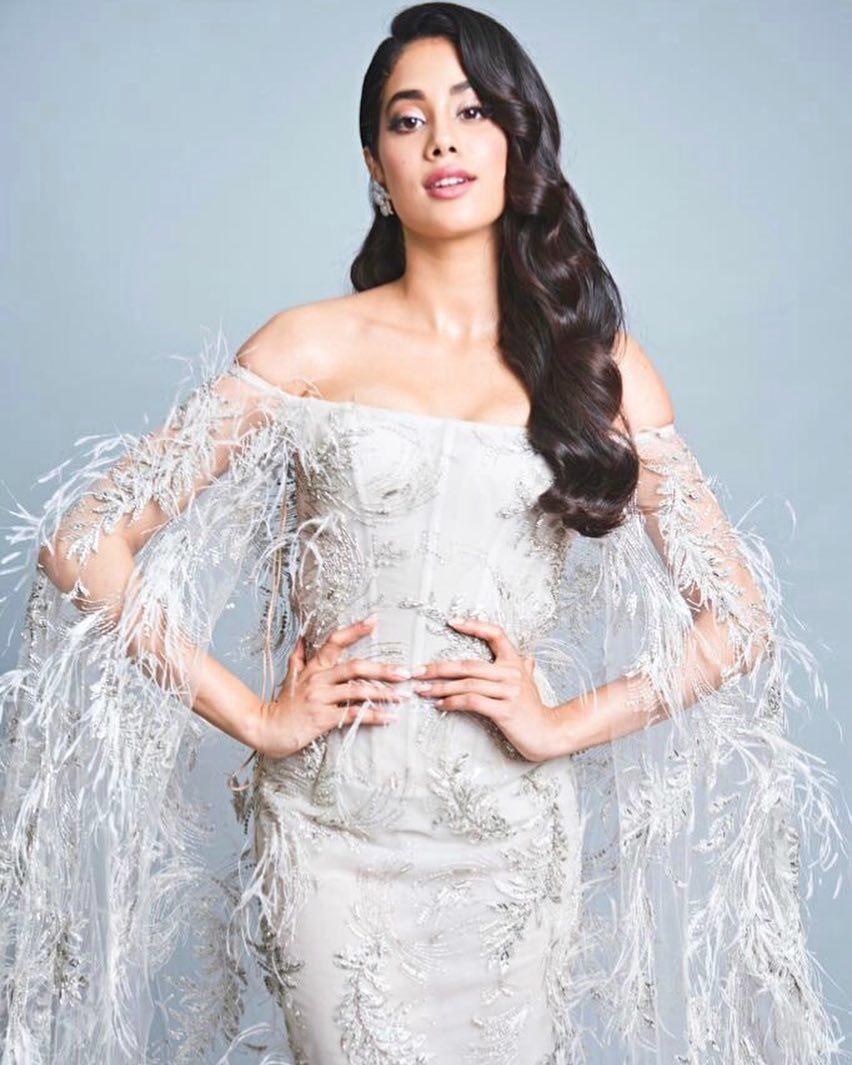 Image Courtesy: Janhvi Kapoor's Instagram
If you consider yourself an eclectic bride and want gowns for wedding that are a bit edgier, you can't go wrong with white feather style dress. Jhanvi Kapoor rocked this simple yet graceful Raph and Russo outfit with poise. This outfit pays tribute to a contemporary look with a white dress embedded with embroidery and enhanced with a white feather style cape giving it a sensual look.
The stunning sequins give this stunning dress a glittery effect. This is the perfect ensemble for an evening wedding reception. Add some statement hoops or diamond jewellery to complete your look.
4. White cape
Deepika Padukone is known for her fashion-forward looks and we are all about this stunning lace dress. An outfit like this one is sure to make you feel like a real-life princess with its bodycon style and beautiful lace cape.
The plunging V neck comes with a lace bodice giving this outfit a sensual look. We are in love with the flow of this dress with its nude base and white lace material that is embellished with intricate lace detail.
The style and cut of this attire will make you feel like a million dollars. All you need are some large silver hoops to add the finishing touch. Gowns for wedding like this one are perfect for a daytime or nigh-time wedding reception look.
5. Sizzle in red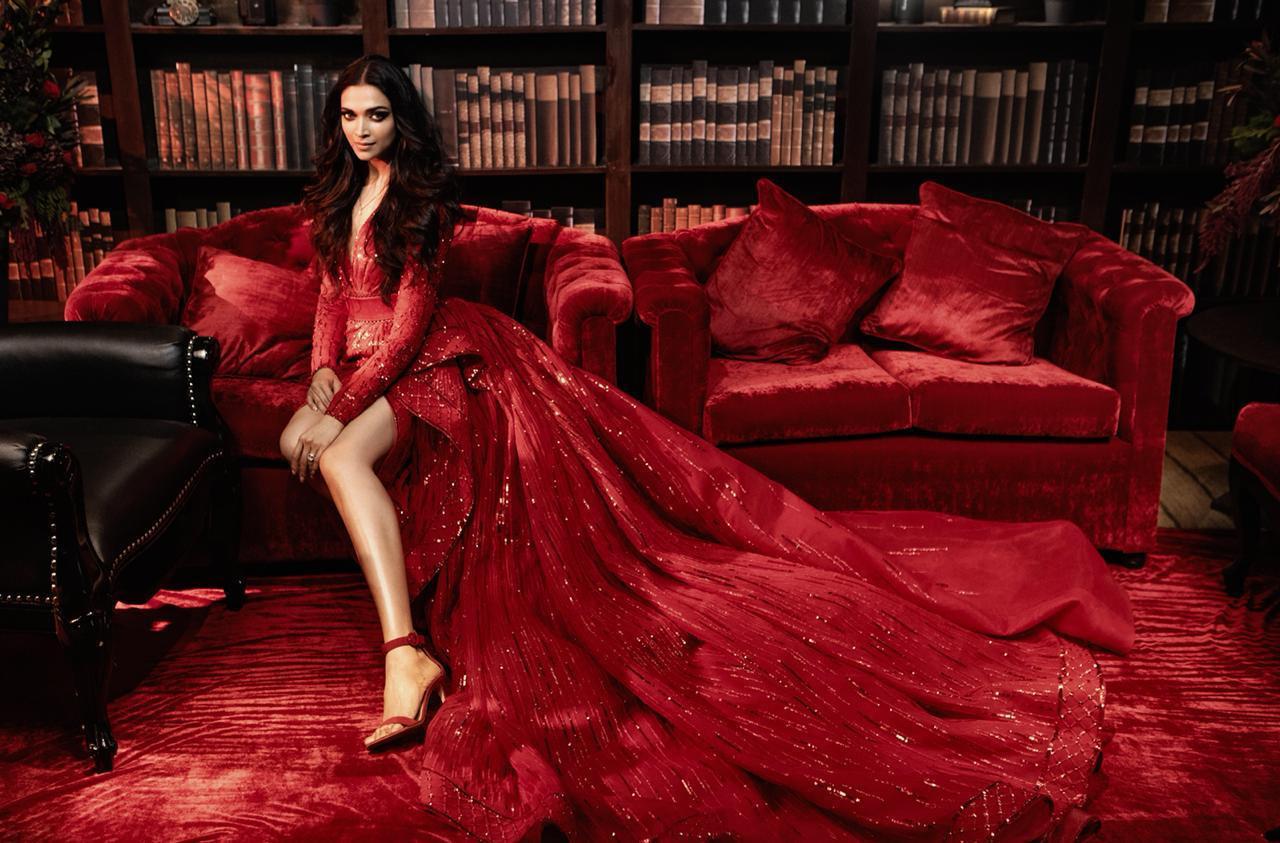 Image Courtesy: Zuhair Murad
One of the much-talked-about dresses that Deepika Padukone wore at her wedding festivities is this hot red dress designed by Zuhair Murad. This stunning dress with a deep V neck and a gorgeous long trail with a slide slit added some glitz and glam to the outfit.
If you are looking for that transformative look for the big day, this dress is just what you need. Given the uniqueness of the outfit, you can pull it off sans jewellery just like Deepika did. Pair these type of bold gowns for wedding inspired outfit with some red stilettos.
6. Trendy bride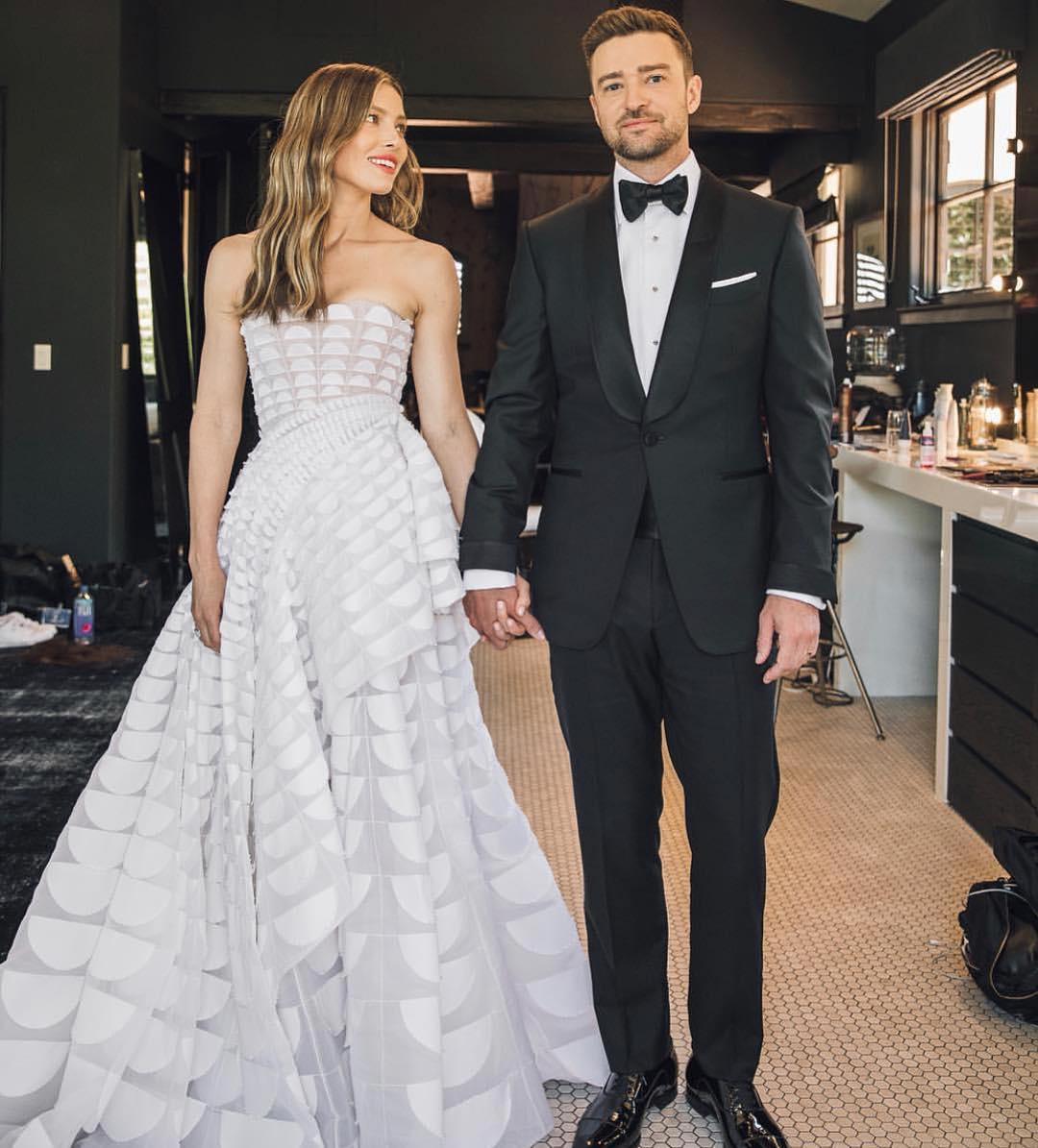 Image Courtesy: Justin Timberlake's Instagram
One of Hollywood's favourite couples turned up in this gorgeous attire at the Emmys that many dubbed the 'second wedding' look. Brides that prefer a simple, trendy look will appreciate this dress. This elegant Ralph and Russo dress worn by Jessica Biel features an elaborate skirt with a trail and a semi-sheer bodice that is covered in half circle patterns giving this outfit an edgy look.
This gorgeous attire is perfect for a summer wedding by the beach and to keep with the effortless style, Jessica Biel's hair was styled in effortless waves with a bright red lip. Accessorise such gowns for wedding inspired dress with some exquisite diamonds.
7. Classic ballgown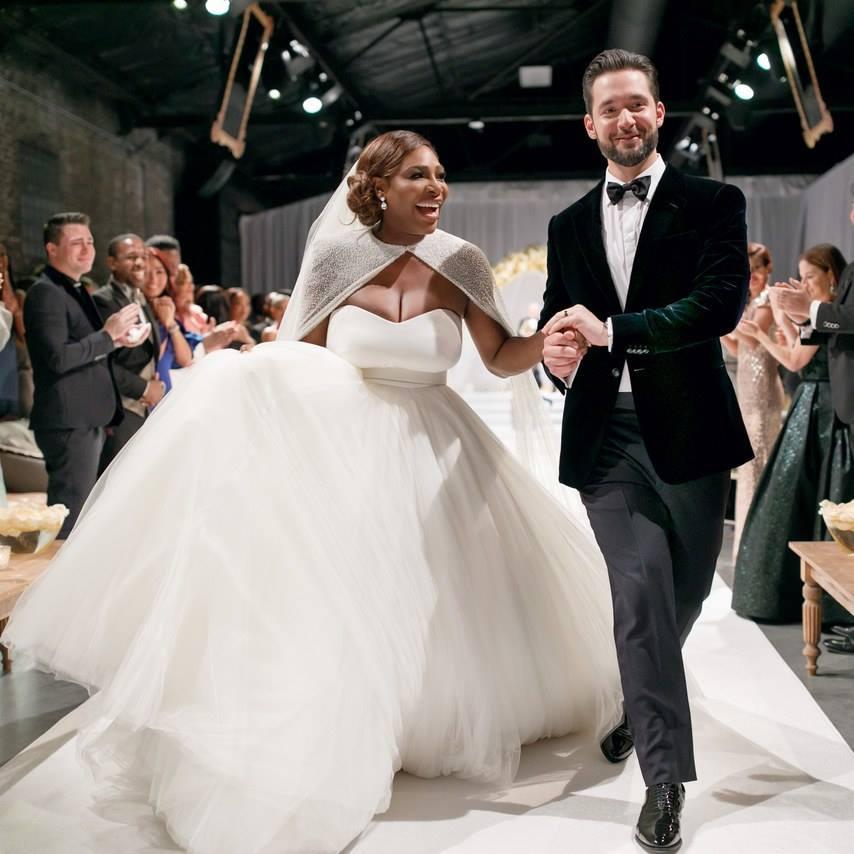 Image Courtesy: Brides Magazine
No gowns for wedding list is complete without a classic ballgown look. Tennis star Serena Williams rocked this custom Alexander McQueen dress for her nuptials. This incredible dress features a strapless white princess-style ball gown with clouds of tulle. The dress is enhanced by a sheer white cape that is unlike the traditional veils we've seen before.
With a beautiful white trail, Serena looked like she just stepped out of a fairy-tale. The beautiful bride paired her look with some sparkling diamond earrings. You could say this outfit was a Grand Slam!
8. Exquisite embroidery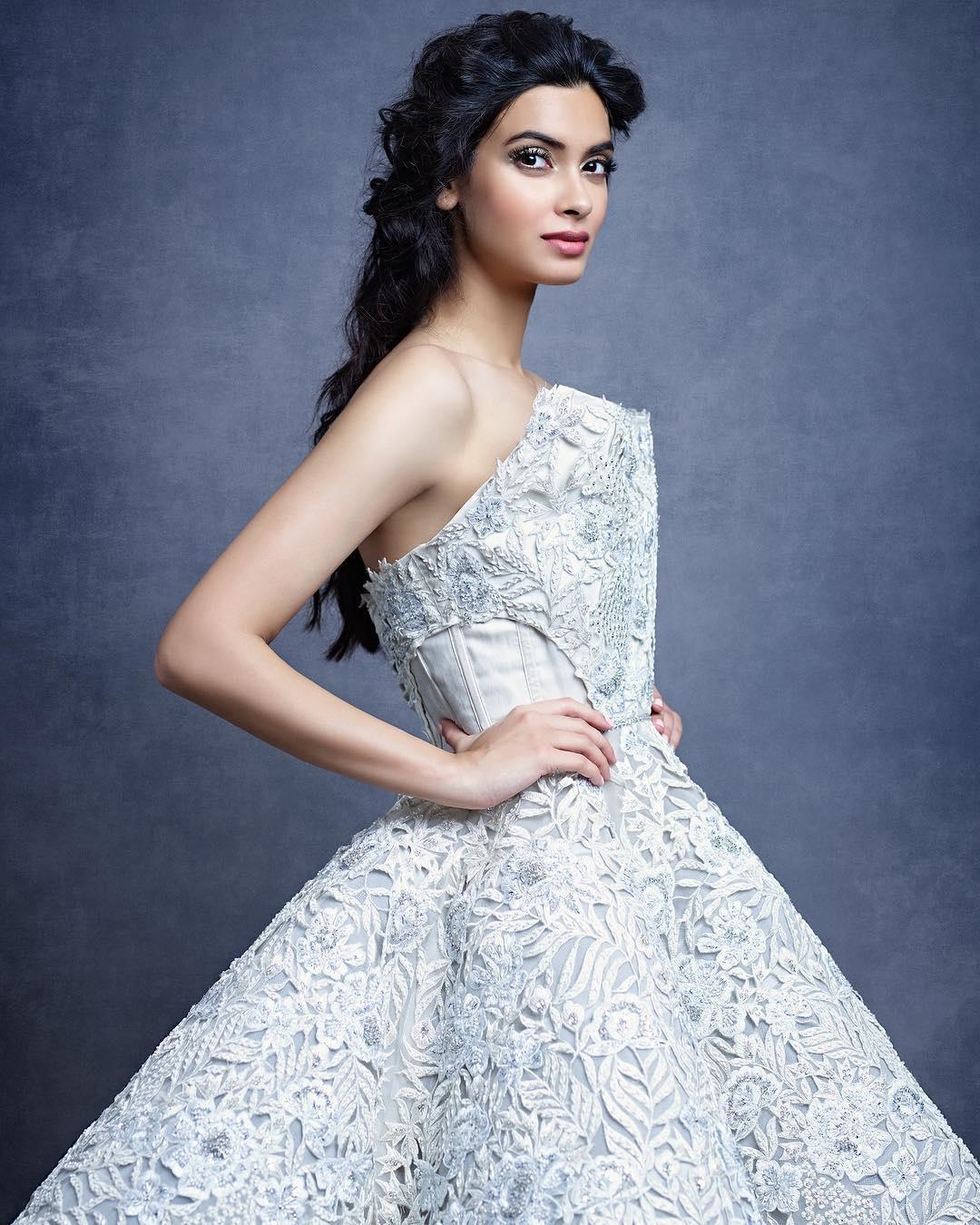 Image Courtesy: House of Pixels
If you are looking for a ballroom style gowns for wedding that comes with some pretty detailing, check out this outfit worn by actress Diana Penty. The dress features a classic bodice and some vibrant embroidery work, embedded with some white sequins. This traditional wedding dress has a quintessential silhouette and will speak to all the avant-garde brides out there. Complete the look with some beautiful studs.
Every little girl dreams of wearing the perfect gowns for wedding on her big day and having that fairy-tale moment. While there are many options to choose from, you need to pick the dress that speaks to you and makes you feel like a million dollars. For the traditional bride, this could be an extraordinary white wedding gown that is dreamy yet conventional. For the more eclectic brides, you can play around with different colours, patterns and cuts. Whatever you style may be, we hope this carefully curated gowns for wedding list helps you find the outfit of your dreams!
Love these gowns for wedding ideas? Get in touch with our bridal outfit vendors to find that dreamy look!