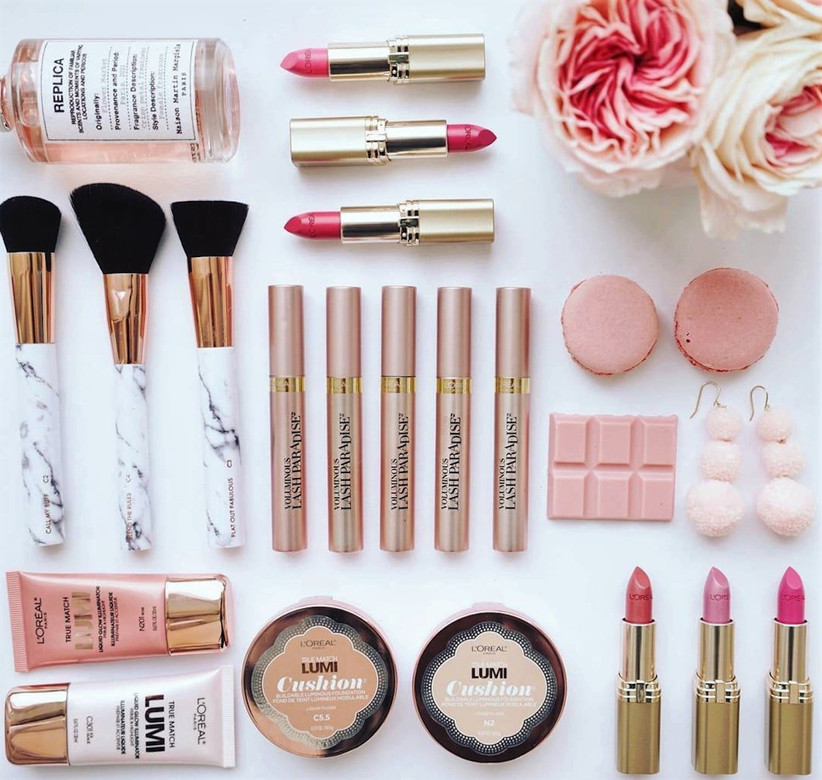 Image Courtesy: Pop Sugar
Although advertising would have you believe otherwise, it's perfectly possible to have a great makeup collection with just a few select items! You do not have to go overboard investing in the brand after brand because you have seen palettes being flaunted on social media – just get a few key products and you will be able to create multiple looks with ease!
L'Oreal has long been celebrated as a drug store brand that offers a high-quality finish, giving women the best of both worlds. Building your own L'Oreal makeup kit can help you look your best during your honeymoon, and post-marriage too (because, of course, you will not be lugging a makeup artist in tow forever!).
To build your own L'Oreal makeup kit, make sure that you consider the following key products:
1. The Infallible Foundation!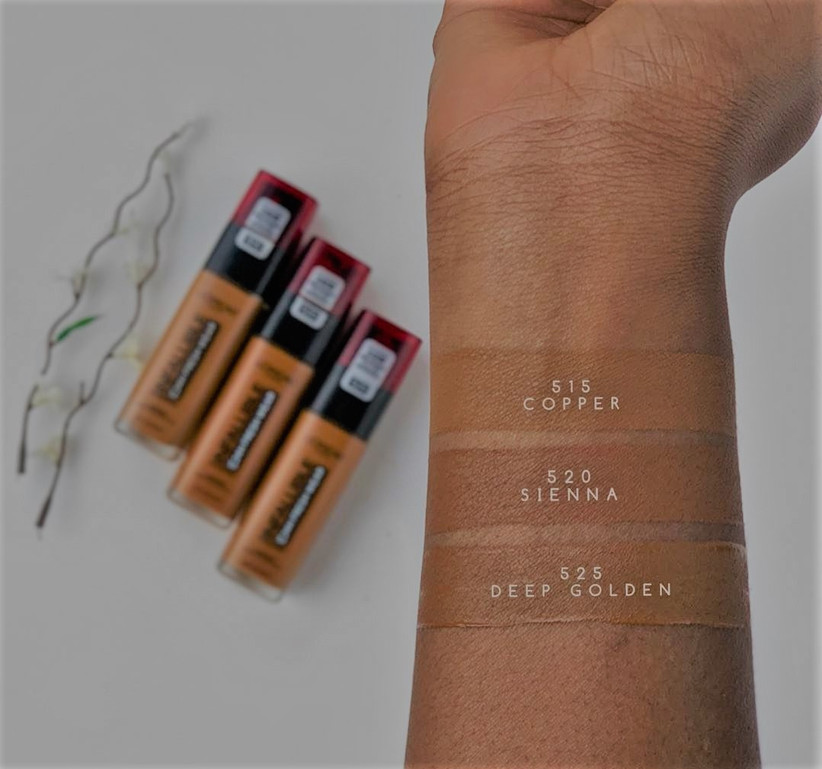 Image Courtesy: Pinterest
No makeup look can be complete without the foundation as it makes sure that all the other products you use on your skin look great. It also evens out your skin tone and hides blemishes. The Infallible foundation range offers two types of products – liquid foundation and matte foundation that comes in a tube and has a paste-like consistency. Both products are known for their long-lasting formula.
Pick the Pro-Matte Infallible foundation if you have oily skin, and the liquid foundation if you have dry or combination skin. You can blend both formulas with a beauty blender or a brush, based on what you are more comfortable with. If you are new to using makeup, we'd suggest using a brush as the stippling technique required to use a blender can take a while to master.
2. Cherry my Cheri – a versatile eyeshadow kit!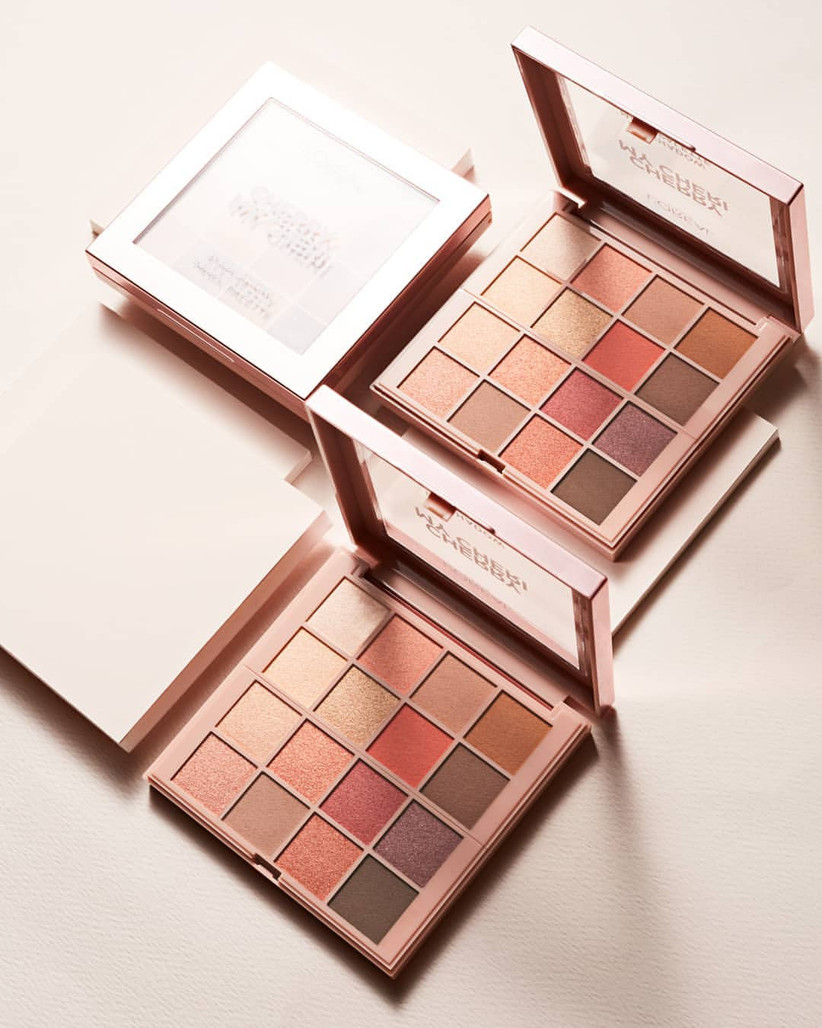 Image Courtesy: Pikdo
While building your L'Oreal makeup kit, prioritise a versatile eye shadow palette over one with vibrant, neon colours, as you're more likely to get a ton of use out of the former. The Cherry my Cheri palette has a mix of bronze and pink shades, all with warm undertones, making it perfect for the Indian skin tone. From a vibrant Mehndi look to a bronzey wedding look, this palette can help you with all. For your honeymoon, use just two shades for a complete eye look.
3. The iconic Voluminous mascara!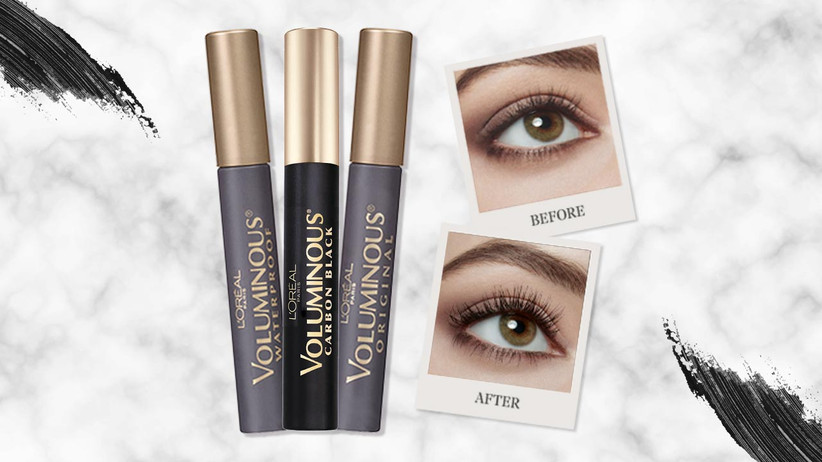 Image Courtesy: L'oreal Paris
L'Oreal voluminous Lash Paradise is almost a cult mascara, with women after women swearing by this product. If you want to look like you're wearing falsies without actually wearing them, this is the product for you. Don't skip out on the mascara because it can help make your eye look pop, irrespective of whether or not you're wearing colourful eyeshadow.
When applying mascara, always remove the excess by scraping the wand against the mouth of the tube. This can make sure that you don't experience any clumping or product fall-out on your face! Apply mascara to your lower lashes with a light hand too.
4. The Conceal and Contour L'Oreal makeup kit!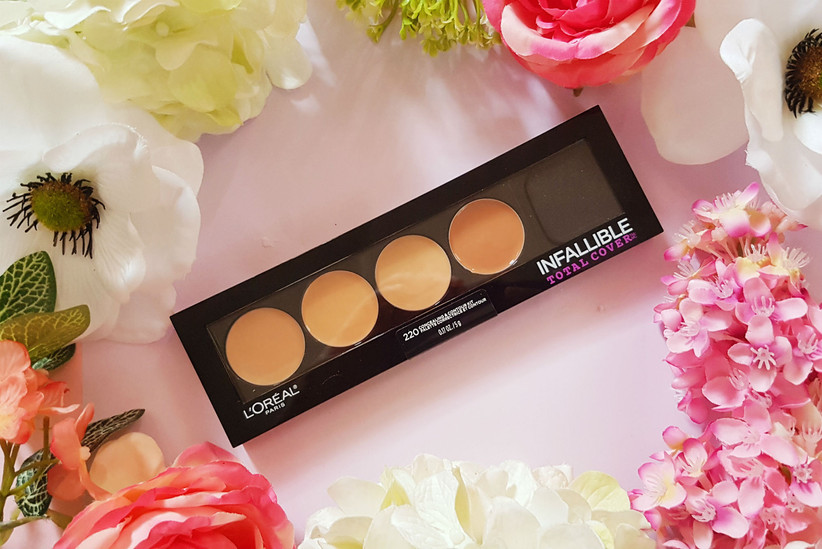 Image Courtesy: Style Vanity
The Infallible conceal and contour kit can be quite useful for anyone looking to build their own L'Oreal makeup kit. The yellow-toned concealer is perfect for hiding dark circles, and its creamy formula makes it easy for novices to apply. Dab a light amount of the product onto the under-eye area and then continue tapping the product into your skin slightly.
The contour shades can help you define the bone structure and slim down features if you want. Light strokes of the product under the cheekbones and on the sides of the nose can help you define your features more sharply. Contouring may be a trend, but it's not a compulsory step. The purpose of adding this product into your L'Oreal makeup kit is to ensure that when you do feel ready to play with contouring, you can do so. Till then, concealer is your best friend.
5. Magic Smooth Soufflé Blush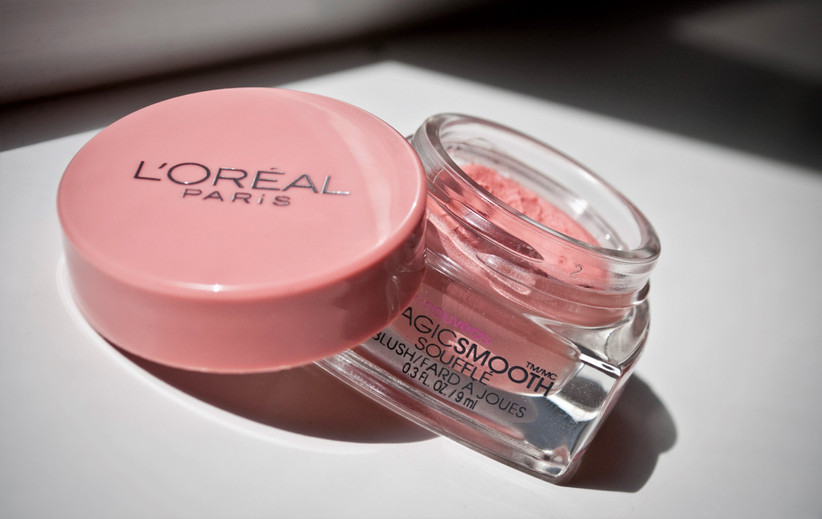 Image Courtesy: Melissa Diana's Wordpress
As you can probably tell from the name, this is a cream blush. Always pick a cream blush over a powder one as it looks more natural and gives your skin a naturally flushed look. Apply it to the apples of your cheeks and drive your husband crazy on the honeymoon with this naturally flushed look!
6. Matte Addiction lipsticks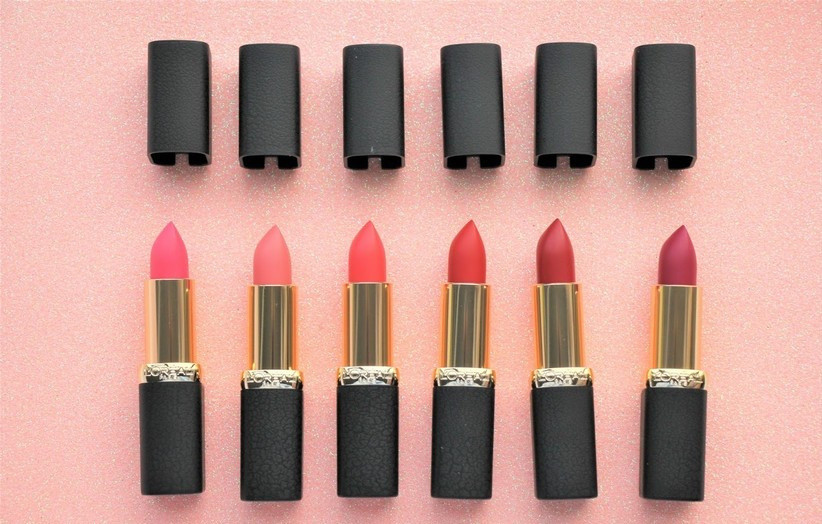 Image Courtesy: Lips n Berries
Unless you have a signature shade that you want to wear all the time, this is the only product that we'd tell you to buy multiple pieces of for your L'Oreal makeup kit. Luckily, the Matte Addiction collection offers a broad range of lipsticks in varying tones, and you can choose the ones that suit you the most. Make sure you include at least one nude, pink, brown-toned lipstick, and a killer red shade, and you'll have all your basis covered!
Making your own L'Oreal makeup kit is not that hard, and it's much better than going out and buying existing kits as this way, you have more control over the products and can guarantee they'll suit you. Make sure you swatch the lipsticks before buying so that you know they are the right shade!
For your wedding, leave the makeup to the professionals. Get in touch with these makeup artists and you won't regret it even for a second!