The Story of 2 Doctors Who Planned Their Lake-view Wedding in a Week
Dr Jyothi & Dr Deepak hosted a breathtaking intimate lake-view wedding in Thrissur that was planned in less than a week. Here is the story of their impeccable wedding for inspo!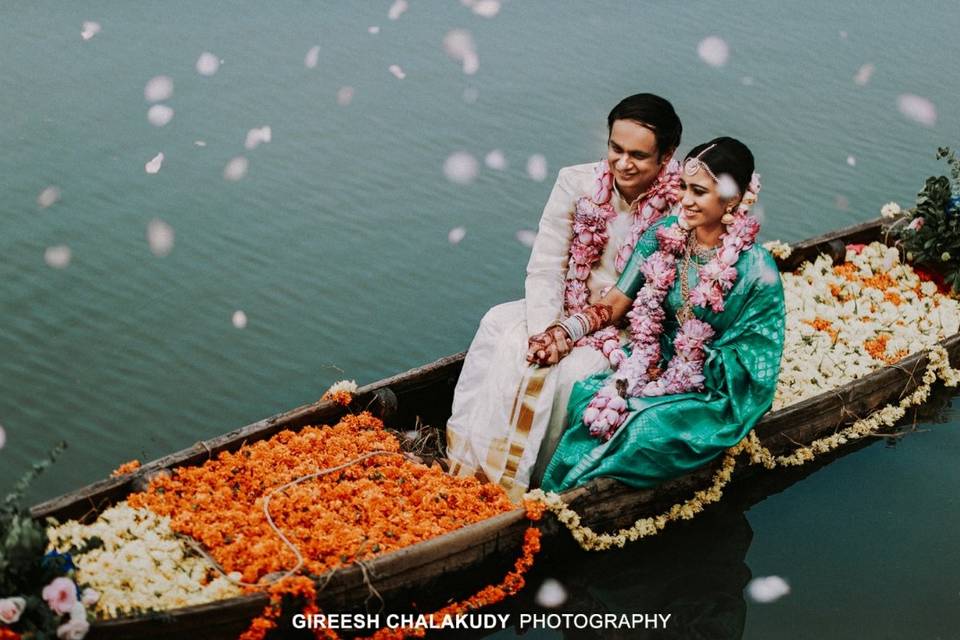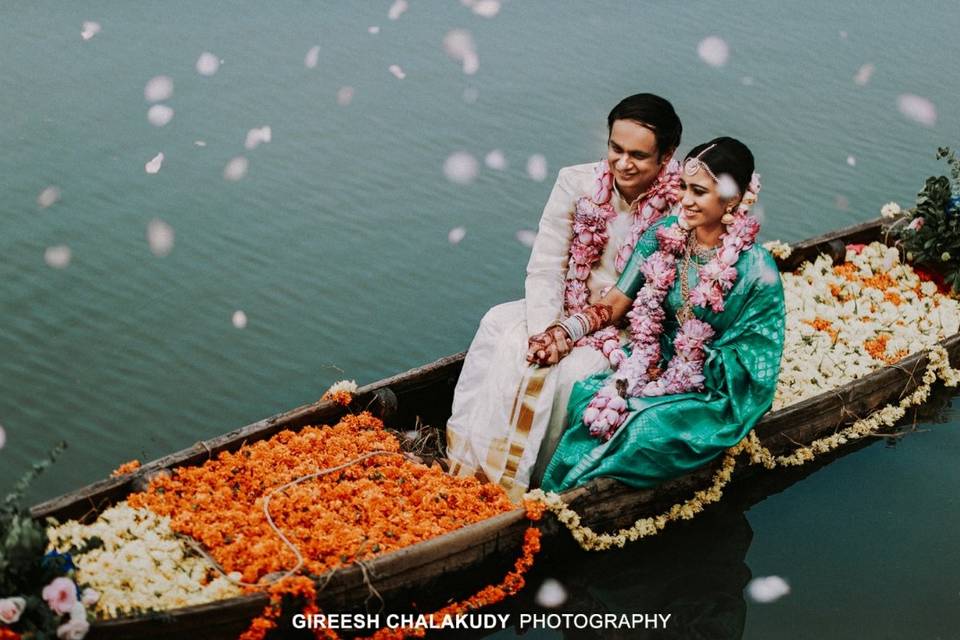 The weddings in the times of corona have been an inspiration for many couples. The bravehearts who celebrated their love despite the small or big inconveniences during this lockdown have shown the much-awaited silver lining to many to-be-wed couples who were iffy about their wedding plans. The industry experts have come together with insights on how to plan an intimate wedding. The experts are also trying their best to guide the industry and lead them towards the clear picture of the weddings post-COVID19 scenario.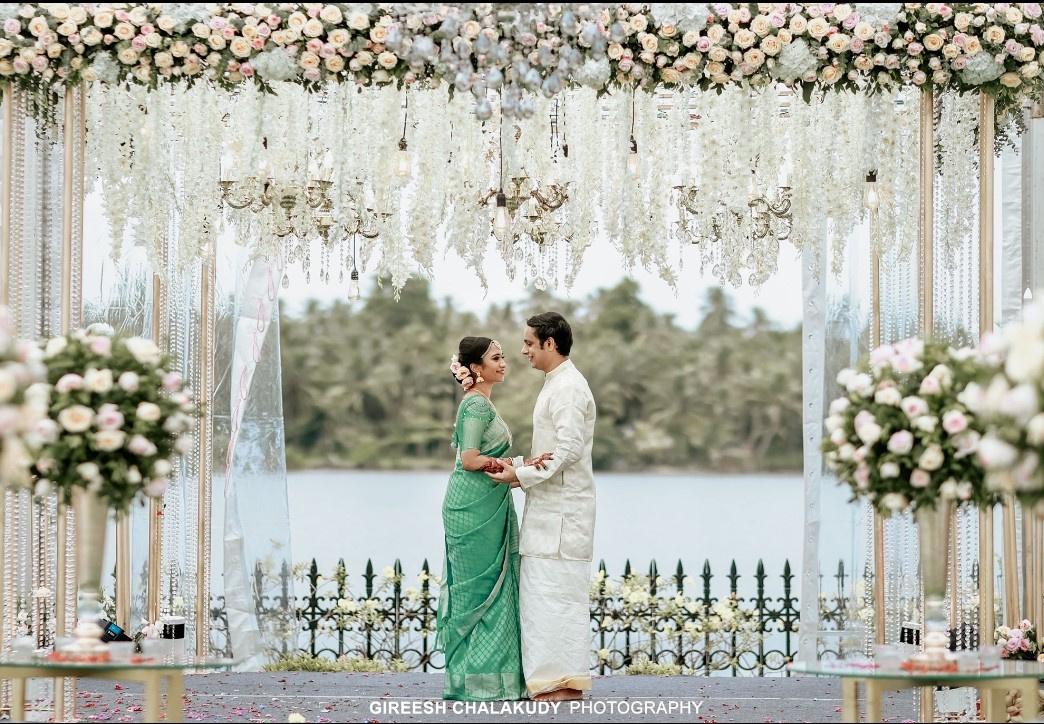 Along with the changes in the pattern of demands and the types of celebrations where couples are now preferring weekday weddings and day wedding over the conventional weekend evenings, the couples have also shown impeccable spirit and positivity in accepting these changes. They have taken their leap of faith against all odds and shown the world that #LoveIsLove.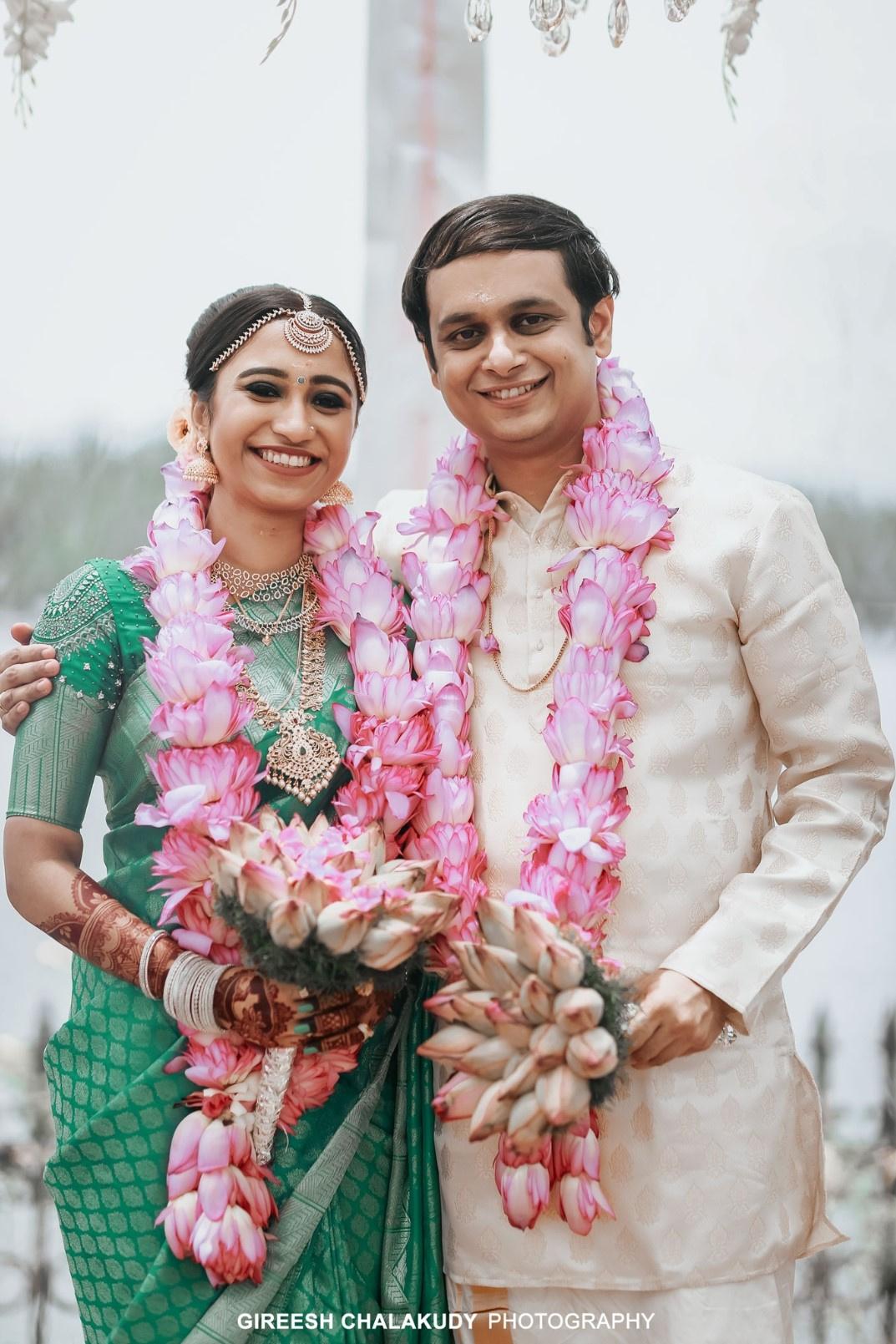 With their dreamy #WedddingInTheTimesOfCorona, Dr Jyothi Kakkra and Dr Deepak Venugopalan have a breathtaking story to share to inspire and help the couples who are planning to host an intimate wedding during the lockdown. Read on to know more about their journey.
Love at First Sight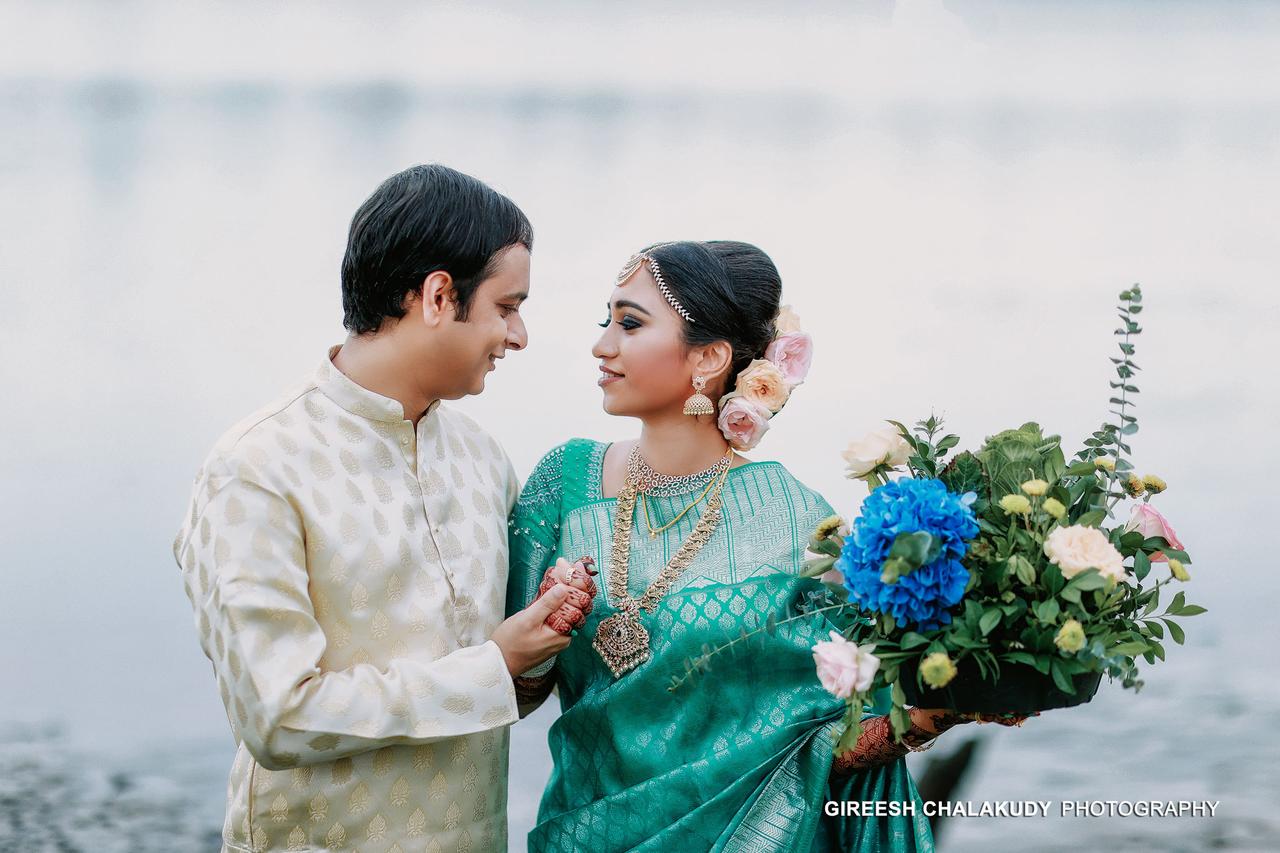 They are both based out of Kerala. Jyothi is from Thrissur and Deepak is from Palakkad. Even though they were from the same med school - Amrita Vishwa Vidyapeetham University and Deepak was Jyothi's senior, they had never really met in college.
However, after they graduated, Jyothi tells us their cute love story, "My best friend from college got married to Deepak's best friend. I was supposed to drive down with my friends which did not happen, maybe it was fate. Apparently even Deepak had to drive down a day before the wedding but he had to cancel it due to an emergency duty at the hospital. It happened so that both of us called the same person who was a mutual friend of ours because he was driving to the same wedding on the morning of the ceremony. We coordinated the journey but neither I nor Deepak knew that we were supposed to travel together. My friend stopped his car on a highway after picking me up, to pick Deepak and that was the first time I ever saw him. It was love at first sight when he opened the door of the car. The butterflies were real and there was no turning back for us. The entire wedding ceremony and even later, we kept talking to each other and everything became blurry in the backdrop!"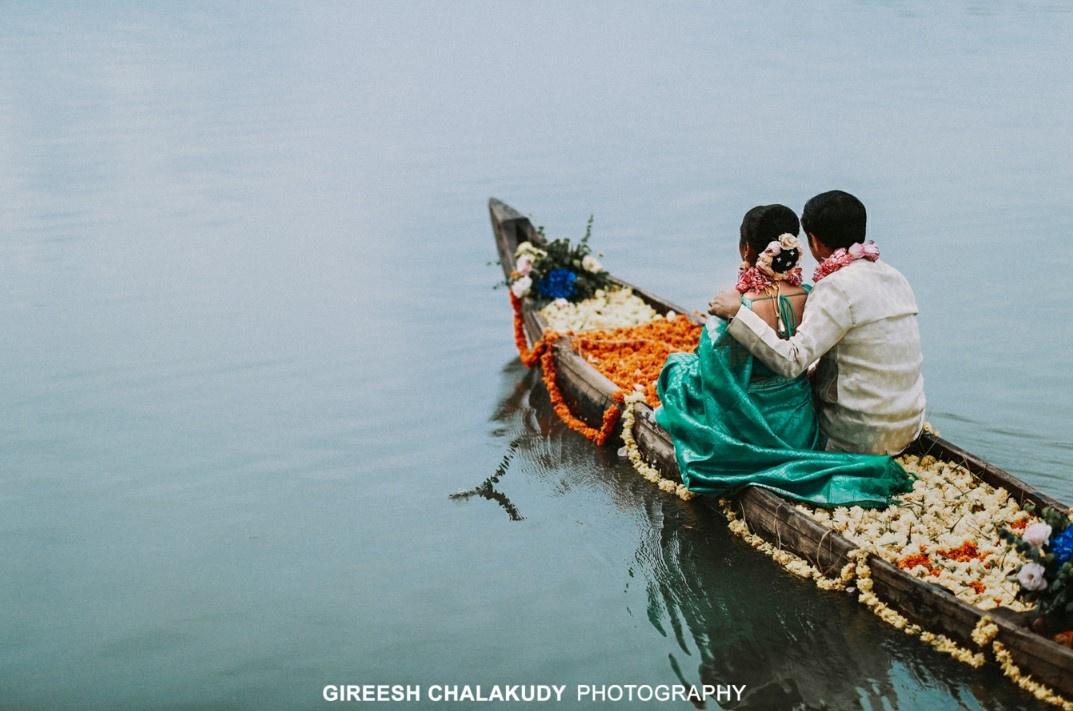 This is a heart-melting love story and we love it. Jyothi continues, "The funny part is we never said a formal I love you to each other in our relationship. It was this one instance when he introduced me to his friends as the girl he was talking to, and his friends tagged me as his girlfriend and none of us denied! That is when we felt that it was OFFICIAL. In fact, since the time we had started talking to each other, we knew this was something very special, and is leading to something even more beautiful in the future. It was meant to be!"
The Wedding That Was Planned in A Week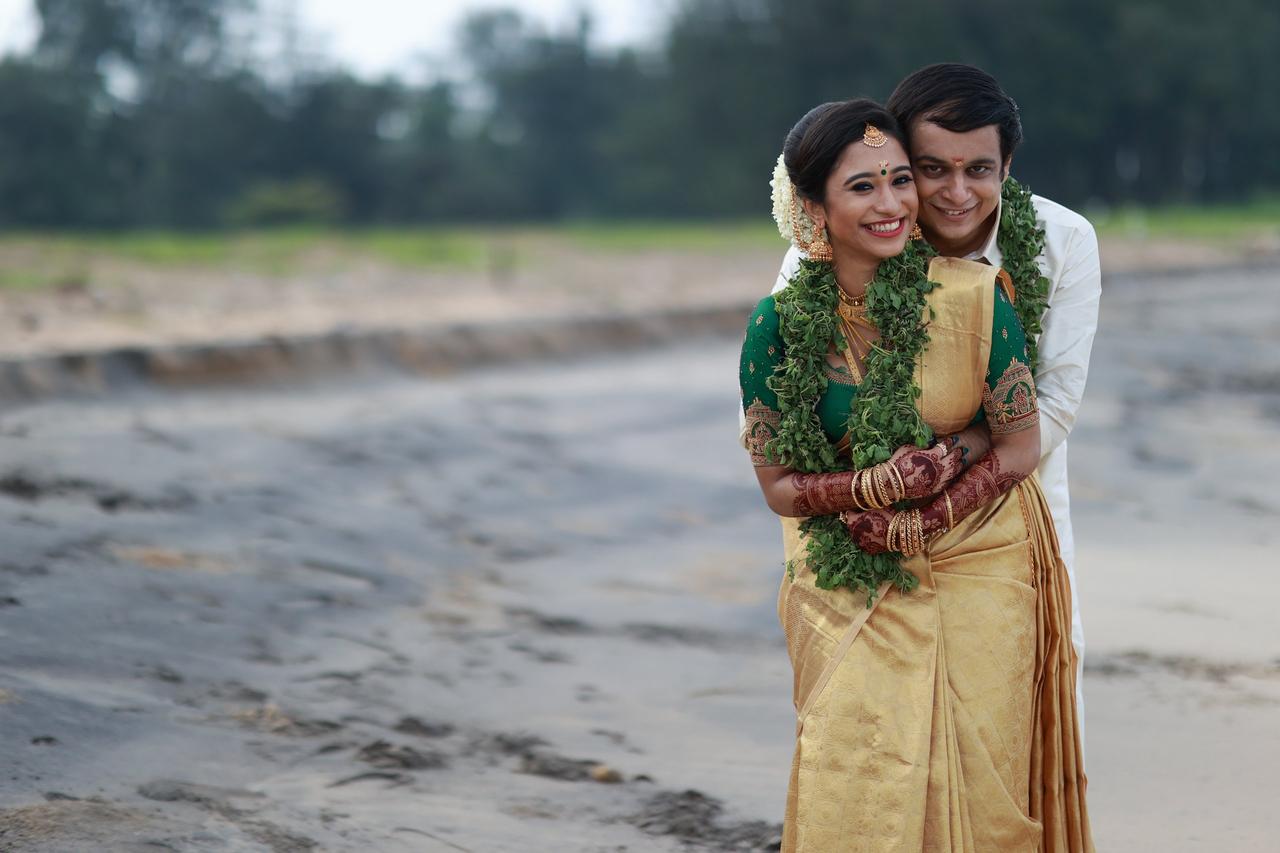 Planning a wedding in less than a week is next to impossible. However, Jyothi has an impeccable story to make us believe otherwise. She tells us, "At the beginning of this year, we decided to tell our parents. We knew there would be no hurdles or conflict of interests from our families at all because we share similar socio-religious and cultural values. Our parents arranged for an official meeting and they were thrilled about us. By March this year, we had decided to get engaged on the 19th of April and our wedding dates would be somewhere around December. However, by the end of March, the lockdown had started in full swing owing to the pandemic and our plans had to take a backseat. Dr Deepak was serving as the nodal officer for the pandemic in Kochi until he received a Cardiology fellowship in the United Kingdom. He had decided that in order to carry on with the engagement plans as well as to leave for the UK during the first week of June he had to quarantine himself for a while. This is when he decided to resign from his job and go into self-quarantine for a month. Our engagement, as well as his flight to the UK, got cancelled and times became all the more uncertain. That is when we, along with our families, decided that we will be hosting a small engagement ceremony before Deepak flies to the UK. The wedding and everything else would be considered when times get better."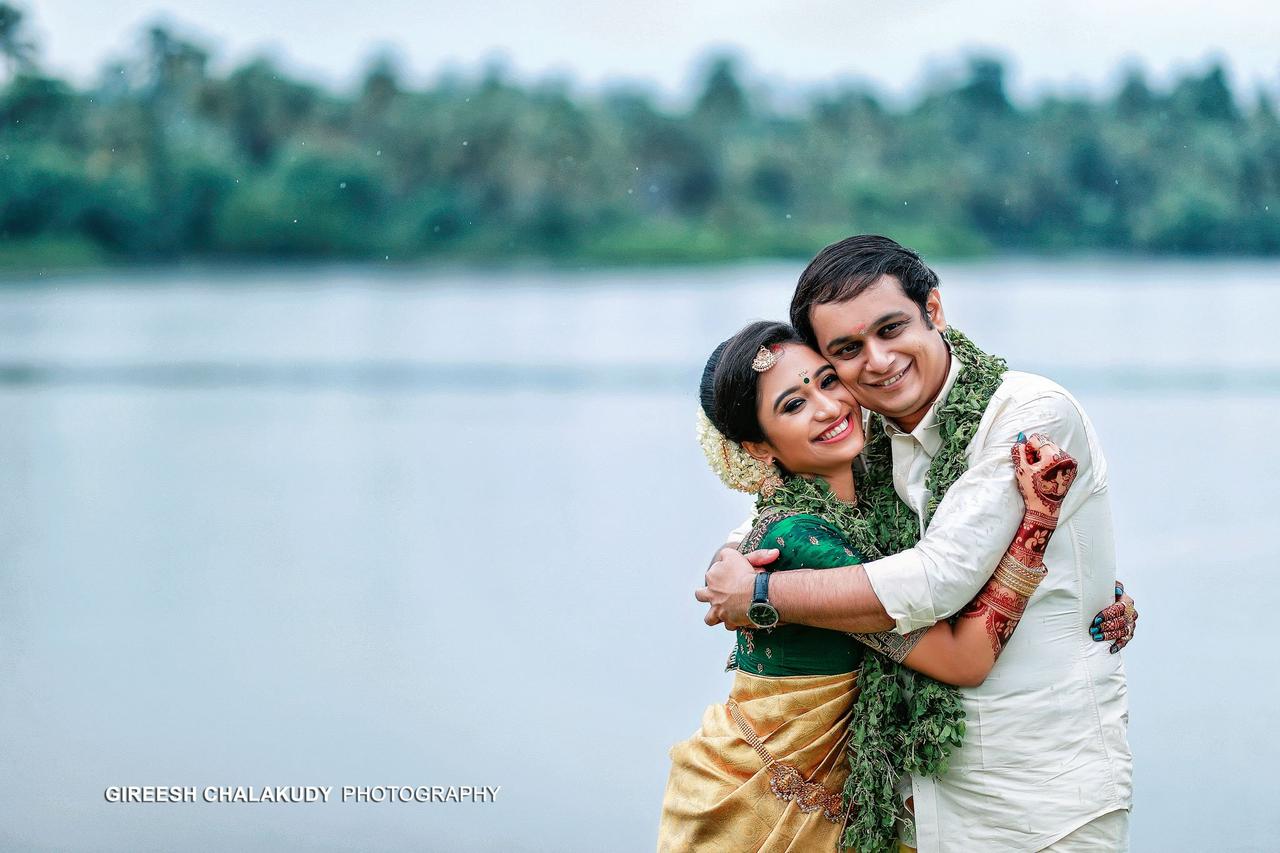 This was decided in complete optimism and eagerness for better times to come soon. Jyothi continue to tell us, "However, just after 2 months of this, he called me up on the 2nd of June saying 'Let's just get married! It isn't to show the whole world, it is for us and our families. If we want it, we should do it.' It sounded perfect and our parents were on board with us gladly. My father was kind of relieved because he was gripped with uncertainty when our engagement was postponed without a fixed date in mind."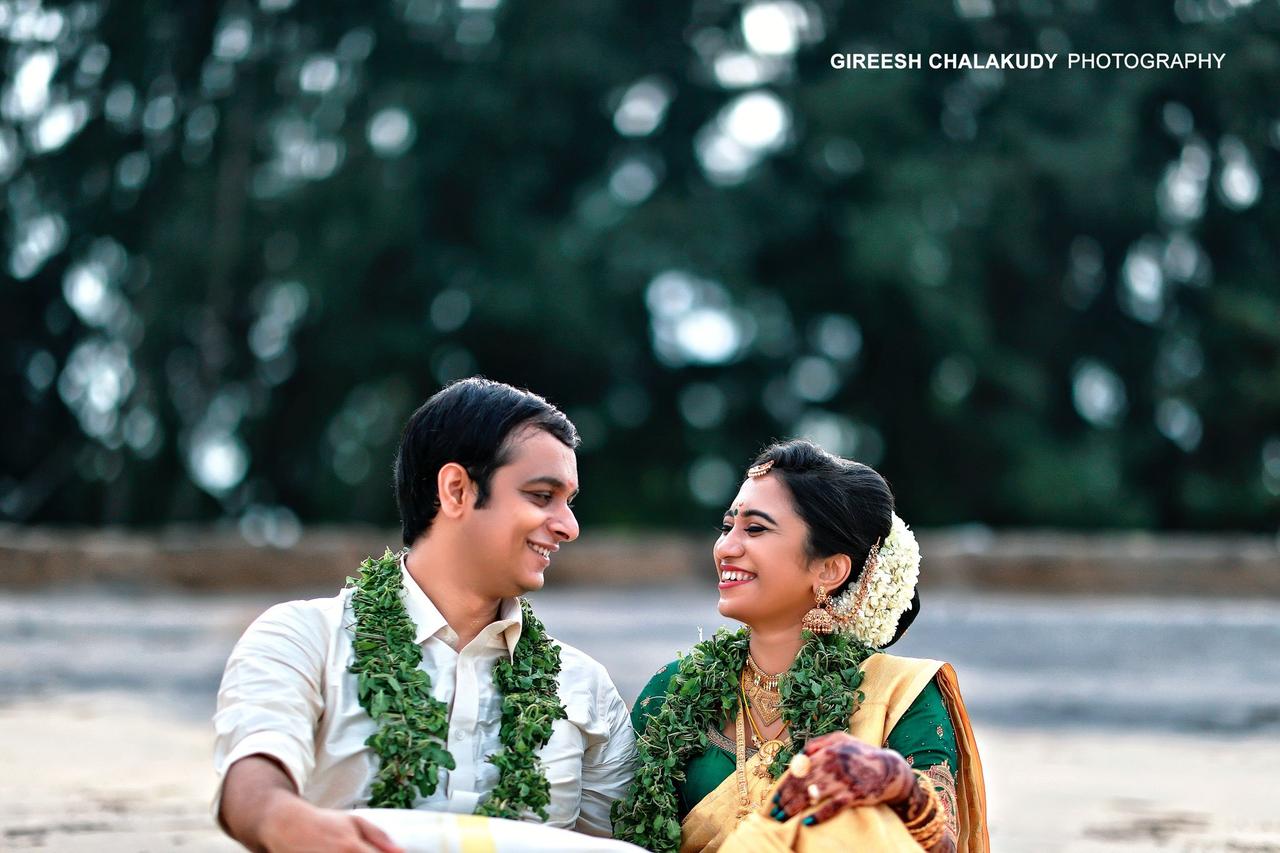 While most couples have postponed their weddings owing to the lockdown, Jyothi tells us about the thought process that led to their lockdown wedding. "The uncertainty had gotten into our heads. We did not know what the future held for us, especially with the rising cases of people affected by COVID-19. My sister had a big fat South Indian wedding and mine was literally going to be the first intimate wedding in our family! I was very very thrilled and at the same time had cold feet", Jyothi tells WeddingWire, India.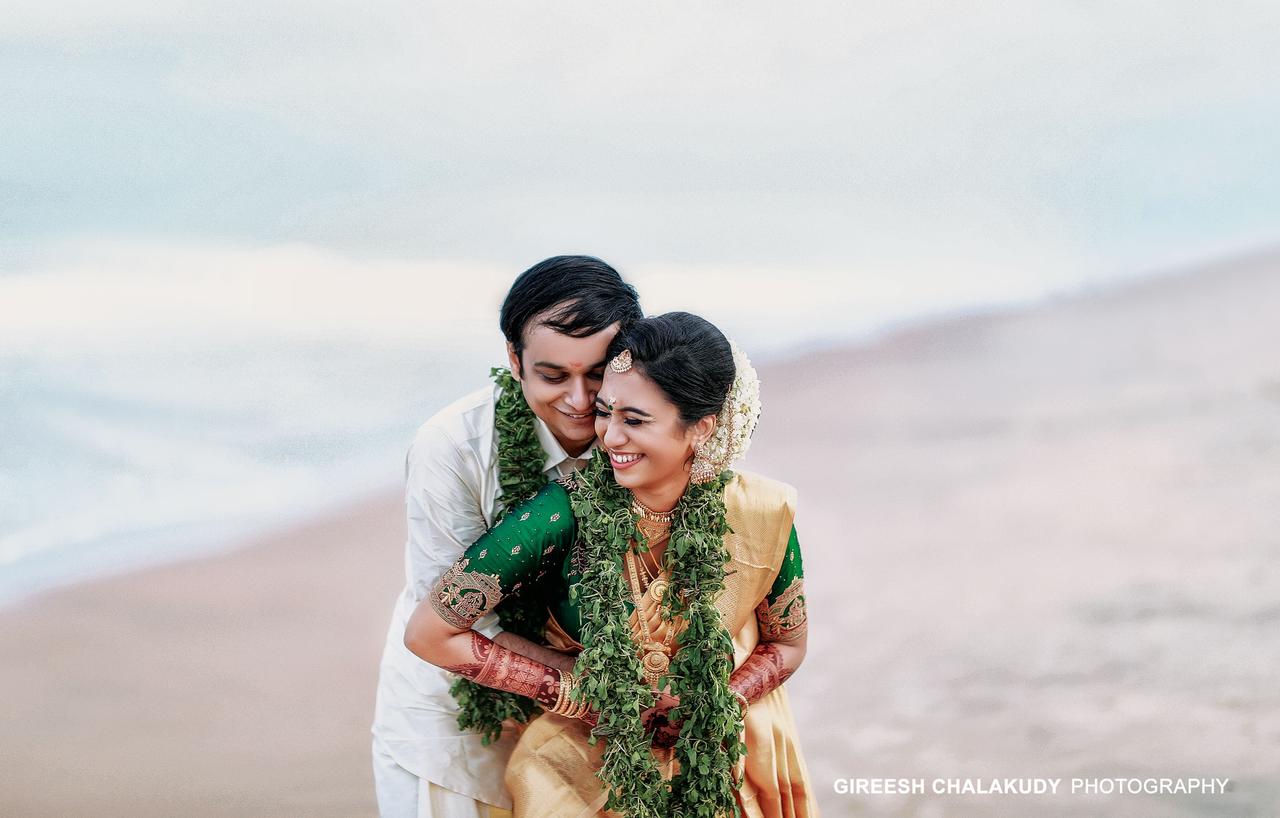 She adds to that saying, "We immediately visited our priest to find an auspicious time for the ceremony and match our birth stars and so on. We were shocked when he told us that there were only 2 days that fit perfectly for our wedding that month. And both of these dates were within that very week. Within 3 days or so we had set the date for our engagement and 11th June was set aside for the wedding. We were planning to make it happen soon, but not THIS soon. However, the next dates were a month away and we did not want to wait that long once we had decided to tie the knot. SO WE DECIDED TO GET MARRIED THAT WEEK!"
The Super Team Who Made It Happen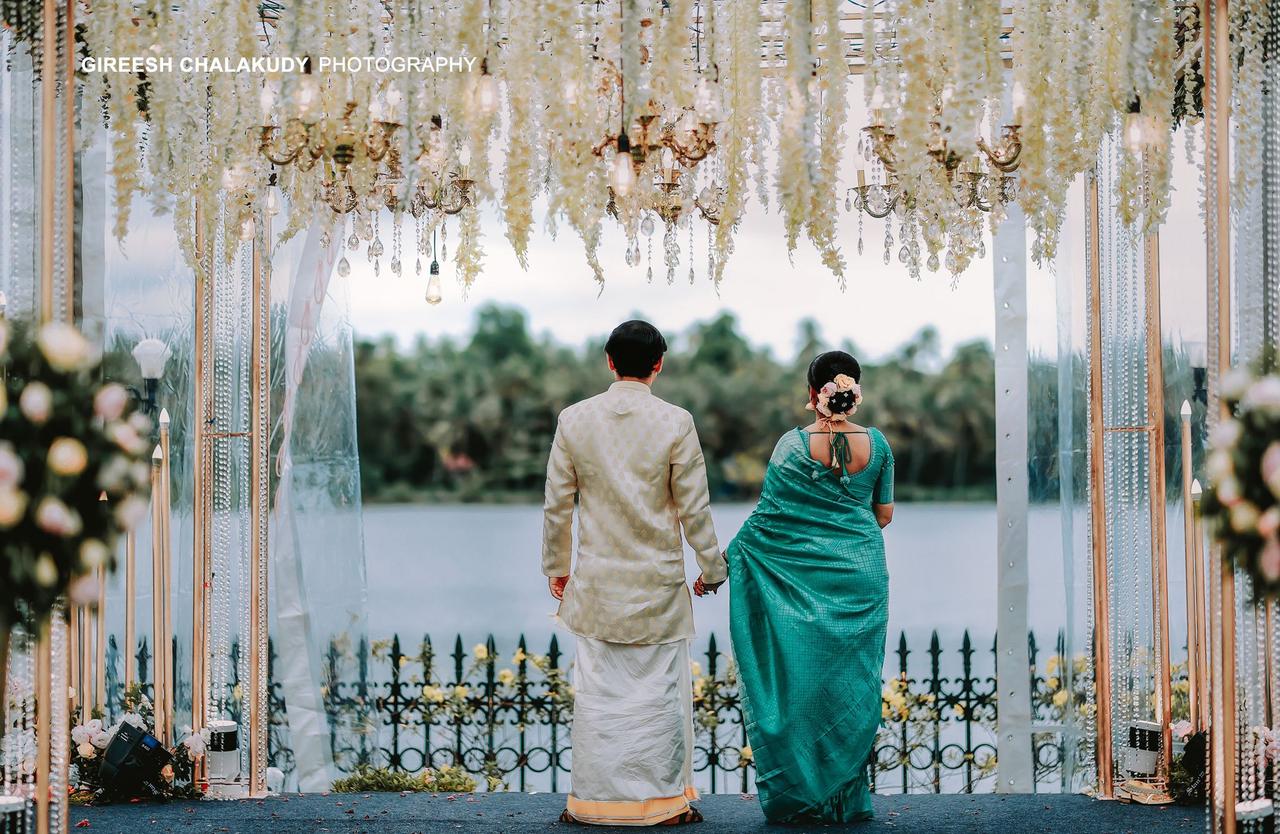 The entire wedding was flawlessly planned despite the hiccups and how! Jyothi tells us, "The first person that I made a call to was the photographer - Gireesh Chalakudy. I had been a huge fan of his work ever since he shot my sister's wedding years ago and had always wanted him to be my photographer too. He is a popular wedding photographer in our state and I was kind of worried that he might not have the bandwidth to cover my wedding. But he said yes and I was the happiest bride-to-be!"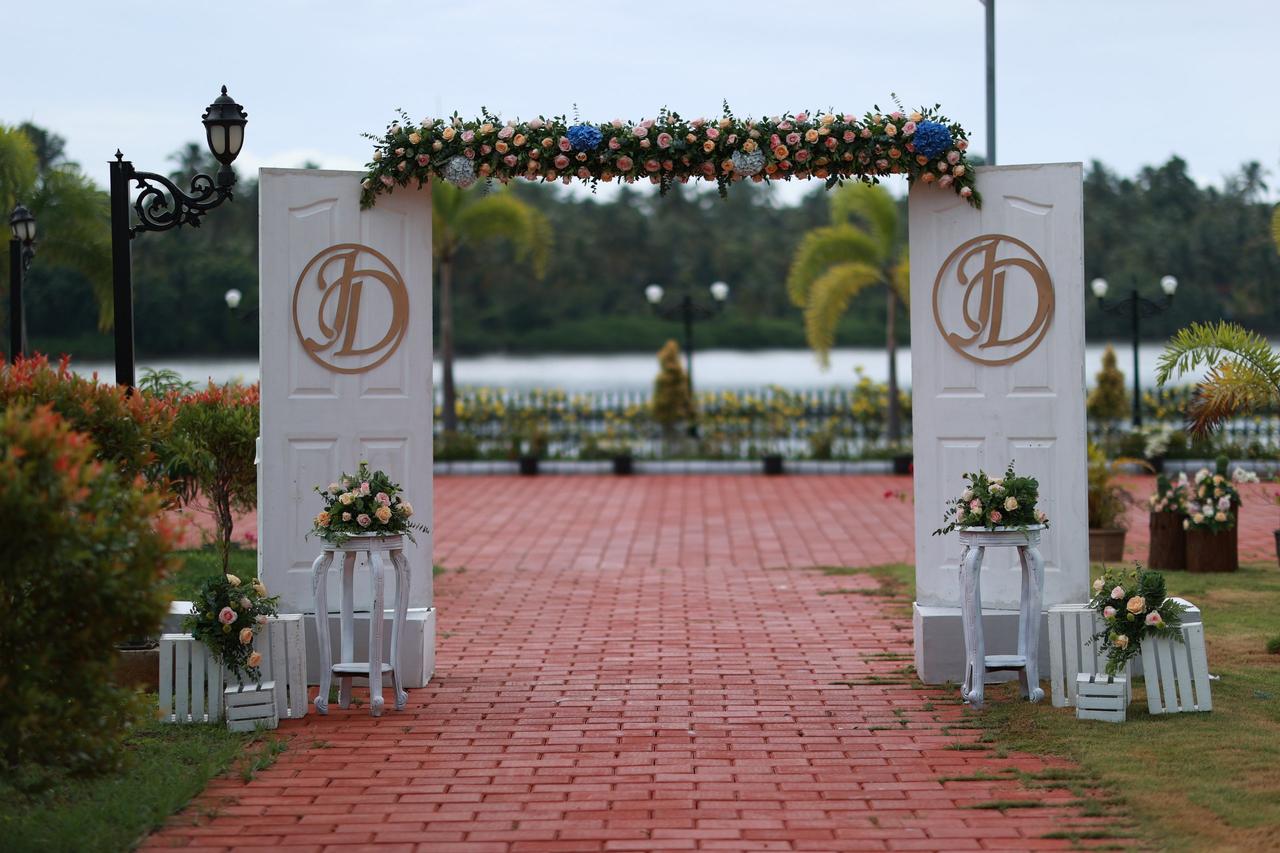 Once she picked her photographer, Jyothi moved on to finalise her wedding planner. She says, "The event management company that I wanted to hire, said a straight NO when they heard the short timeline in which they had to get everything ready. That is when Gireesh Chalakudy told me of an event management company he knew from Thrissur by the name Xes Event management. Xes Event Management company was unbelievably warm and welcoming to my ideas and the best part was that they never said no to anything. They heard the kind of wedding I was looking for, noted down my requirements, checked out the venue that I picked and got to work with full fervour. When I told them that I wanted a boat to sit with my husband after the wedding and click pictures, they were shocked. But they were eagerly up for making sure I had a boat at my wedding! Gireesh also helped me find a makeup artist, Jijeesh, when I was almost giving up looking for makeup artists because none of the ones I knew was available due to the lockdown."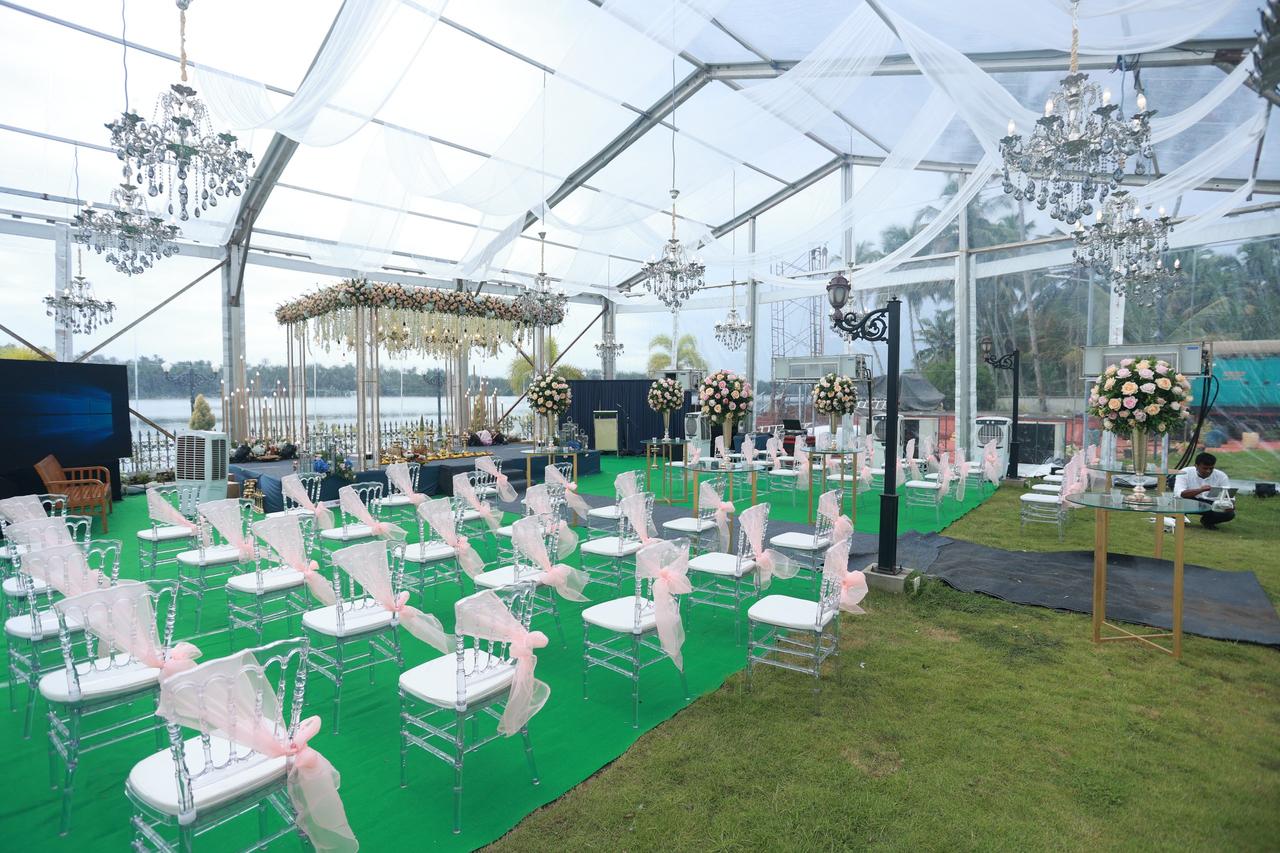 Jyothi tells us more about her wedding planning, "I had always wanted a destination wedding...maybe in Bali. But ever since our December wedding became so uncertain, I had to let Bali pass because travelling at this point or anytime soon did not look very possible. However, there was this one criterion that I did not want to give up on. It HAD to be a lake-view wedding. The auditoriums were not available for weddings due to government protocols. I finally found a resort that had a lake view and finalised it immediately - E-Village Ayurveda resorts and spa, Chettuva, Thrissur. The very next day I remember making calls to Gireesh and Xes Event Management. They came to my house and I sat them down and drew my dream wedding on an A4 size sheet, with details. From the transparent tents (keeping in mind that it was going to be a monsoon wedding) to the flowers I wanted in my mandap, I showed them all the photo samples that I had saved over the years. They were shocked at how particular I was about what I wanted. I think every girl does that once she dreams of her wedding - we start planning exactly how our wedding will be someday. And all my amateur planning helped me put a pin on it!"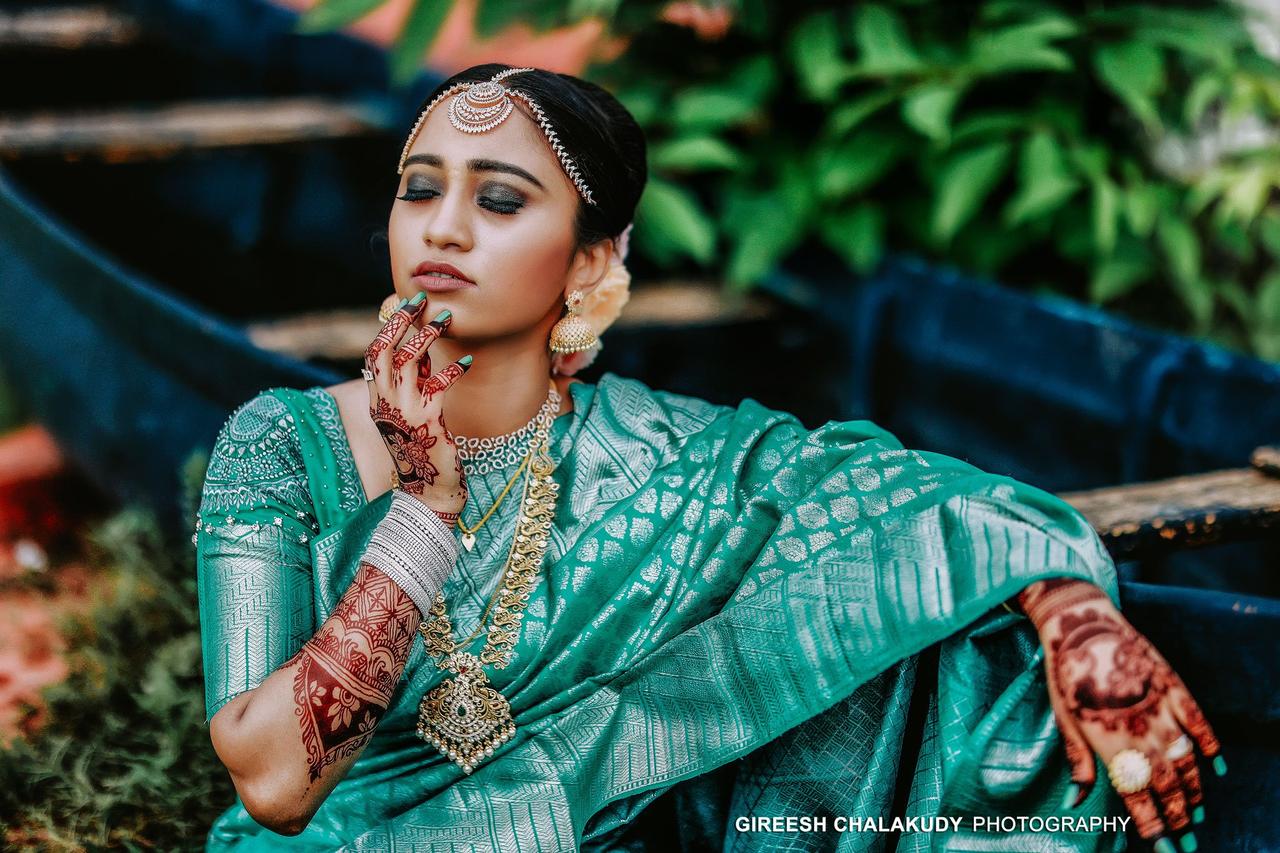 Jyothi is humbled by the efforts made by the team of professionals who put the wedding together for her. She says, "They felt like a family - my event management team, the photographer and even my makeup artist. They were super excited too. It felt like I had always known them. They were accepting all my ideas and adding to its beauty with arms wide open. They pampered me and made me feel what the biggest celebration of my life should have felt like! The optimism and enthusiasm they showed me was the reason why I could make this possible. All I had to do was pick the images from the ones they send me on WhatsApp and they handled the rest. In fact, I was not able to revisit the venue to take a look at the work in progress. I had to trust them blindly. It was the same for my makeup artist. Jijeesh is a renowned name in the films and fashion industry but for my bridal makeup, I had to trust him without any trials. But I must tell you, Xes Event Management made my wedding look like a dream and Jijeesh made sure I look beautiful. Gireesh has, without a doubt, been of immense help in putting my entire wedding together."
The Impromptu Shopping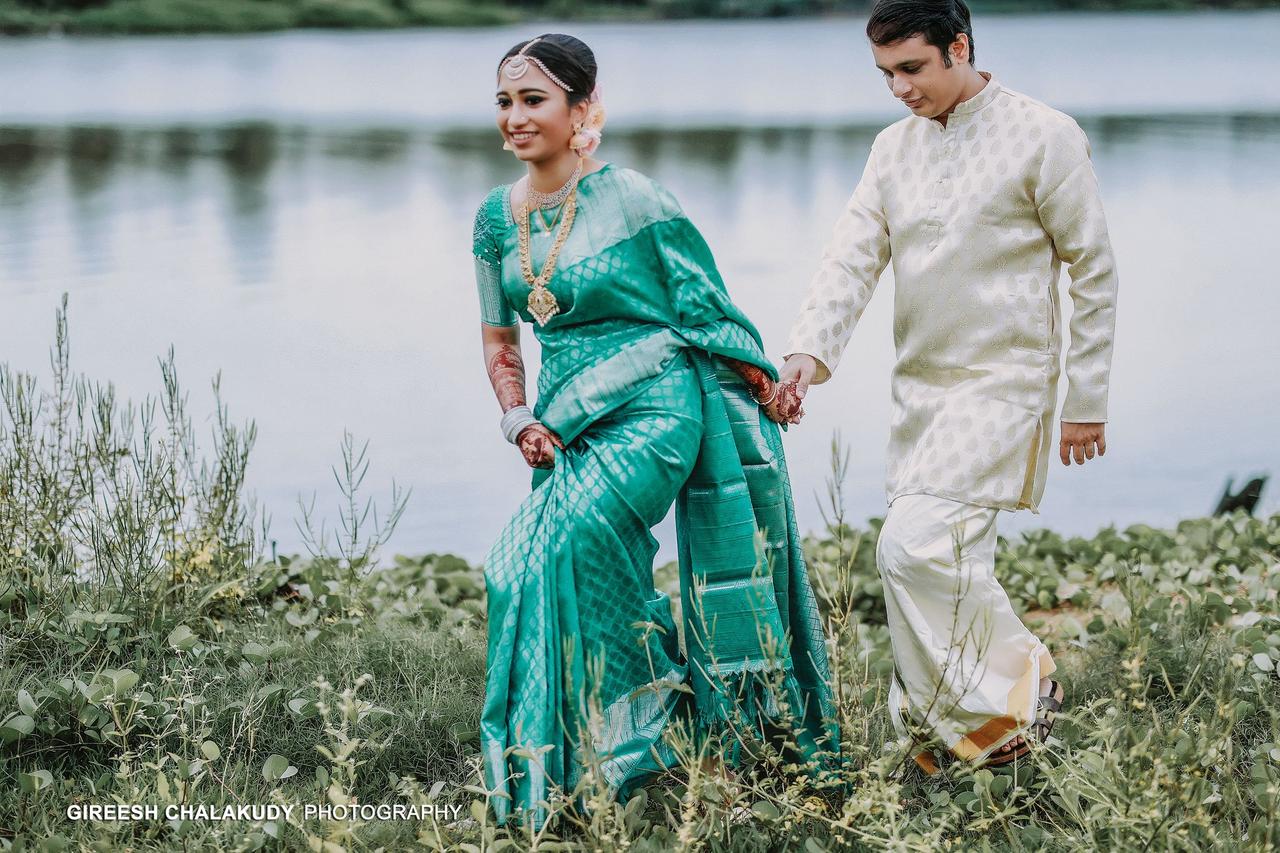 Unlike the conventional dark colours that are seen on South Indian Brides, Jyothi picked a pastel saree. She says, "I was wearing a teal blue saree for my wedding from Jayalakshmi Silks. We had to call Jayalakshmi Silks to book a slot to visit them. They booked an appointment for us and gave us an hour's time inside the store as only one family could enter their store at a time. We were aware of this rule so our families had discussed a clear plan of what we were looking for - for everyone including the bridesmaids, groomsmen, family as well as bride and groom's outfits. As soon as we entered Jayalakshmi Silks, the fathers and uncles went to the men's section, our mothers went to the saree section and I and Deepak walked straight to the bride and groom section of the store to manage it well within time. I had always wanted to wear teal for my wedding but I could not find any teal saree at the store until the very end when I was leaving the store and I saw a teal saree being draped on a mannequin. I squealed with joy on seeing it. I just knew that was MY saree!"
The Wedding Planning & Celebrations Amidst Lockdown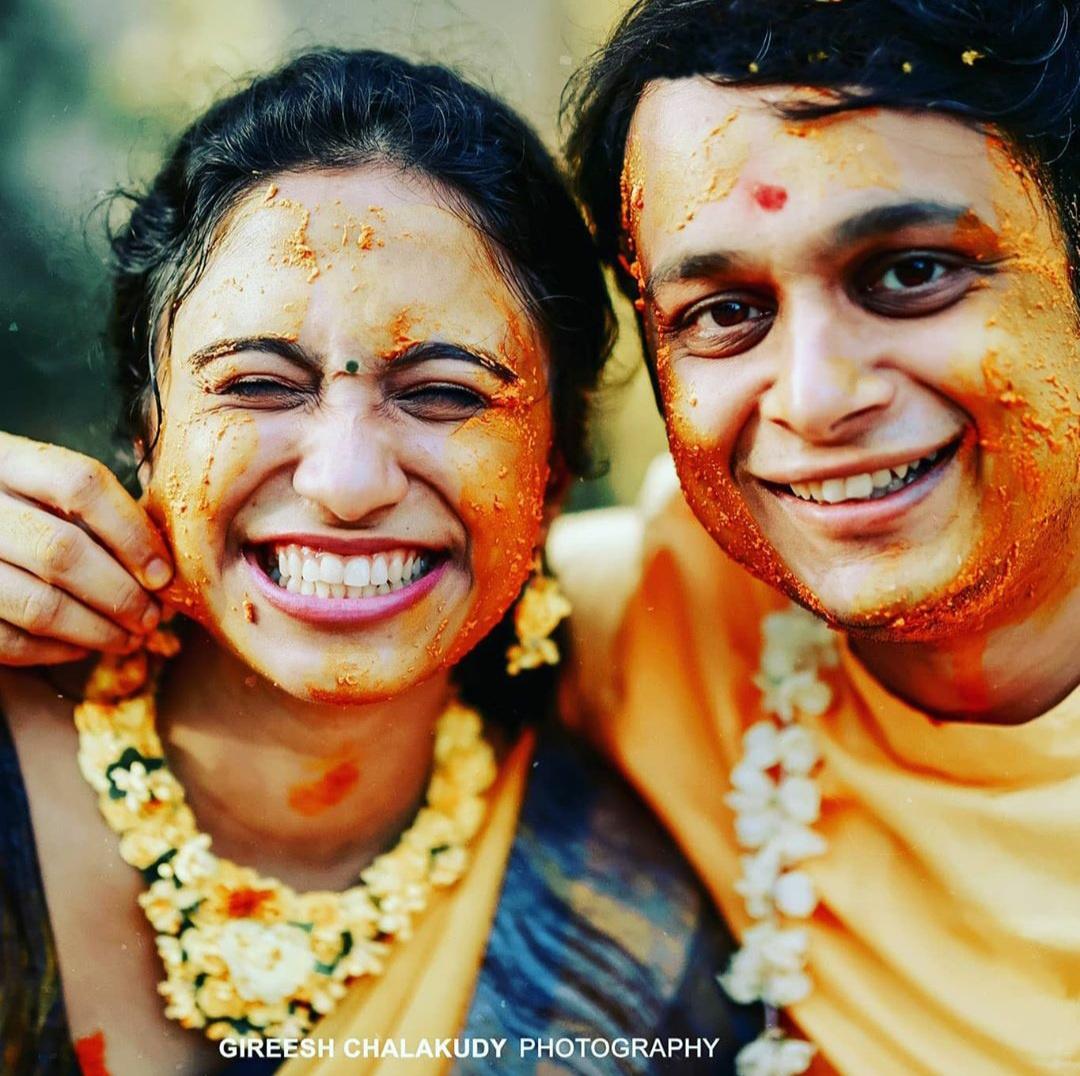 Planning a wedding is not a cakewalk, especially when the lockdown has paused the flow of many services. Jyothi says, "We celebrated the engagement in my house on the 7th. The banquet hall that we had booked for the Engagement ceremony cancelled on us last minute. I immediately called up Xes Event Management and they put up a beautiful decor and mandap outside my house for my engagement. We celebrated the Haldi ceremony on the 9th in my home. My cousins are very close to me and they helped me put together the decor for Haldi. I basically had one of my cousin's wedding in January and we had done a DIY Haldi decor for her wedding and we had stored those decorations safely. We ended up reusing the props we made out of terracotta clay, paper and so on for my Haldi too!"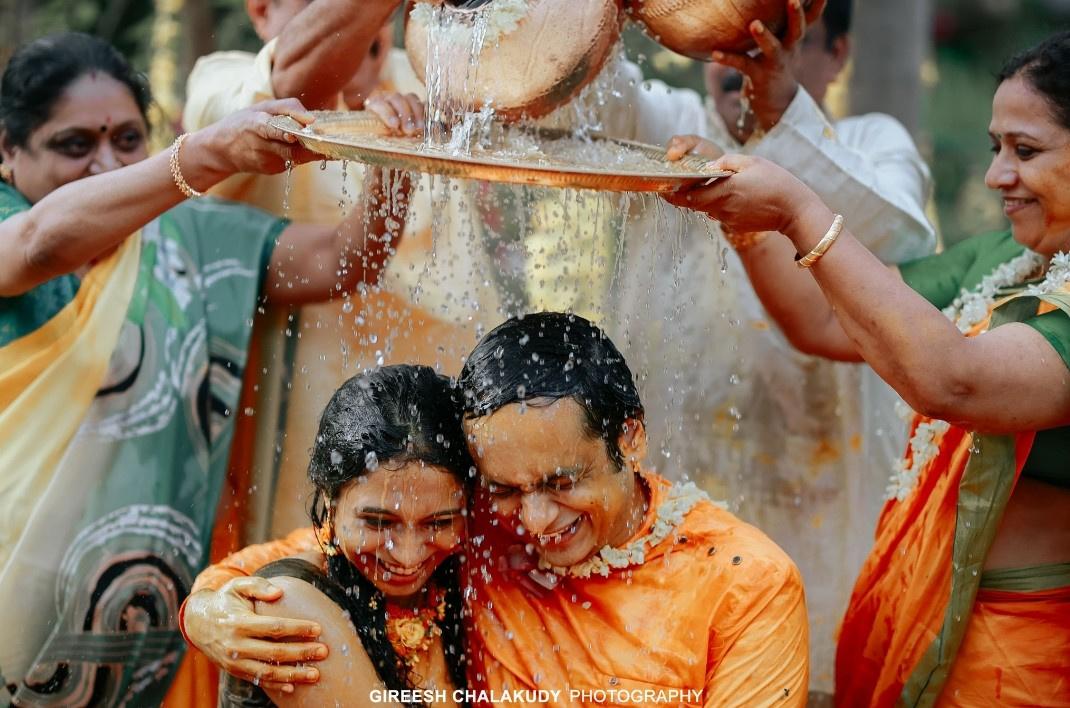 She further adds, "We had our Thali Kettu ceremony at the Guruvayur temple. I had never seen Guruvayur temple so empty in my entire life but all thanks to the lockdown there was no rush at all. Everyday only 40 weddings were happening - one at a time, in the temple. However, call it fate, we were the last couple to get married at Guruvayur before the temple shut down for lockdown right after the morning 6 am slot that was given to us. Since any person apart from parents was not allowed with us inside the temple, we went to the nearby beach with Gireesh for a quick photoshoot after the ceremony."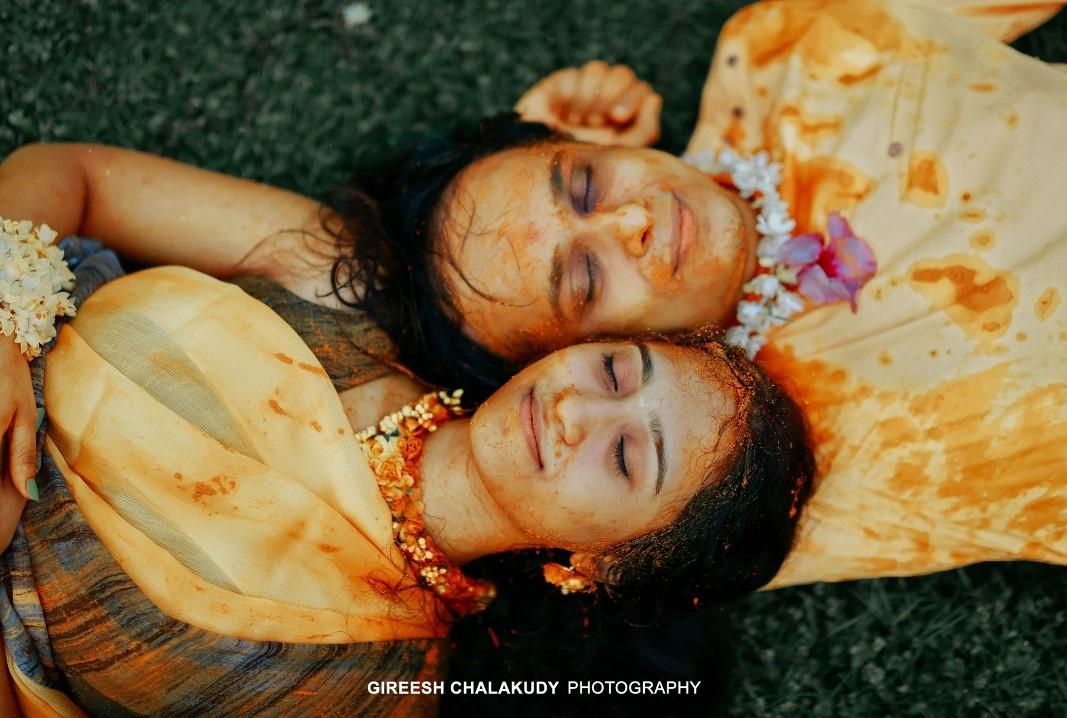 A well-planned wedding in a week is next to impossible unless you have a super team to make it happen! Jyothi mentions, "I walked into the venue on the day of my wedding and I literally had tears in my eyes when I saw the set-up. I never expected the venue to turn out to be so beautiful. It was breathtaking! The emotions I felt while walking down the aisle to where Deepak was waiting for me are inexplicable. I don't think any other wedding setup would have been such a surprise to me."
Their Guest List For the Lakeview Wedding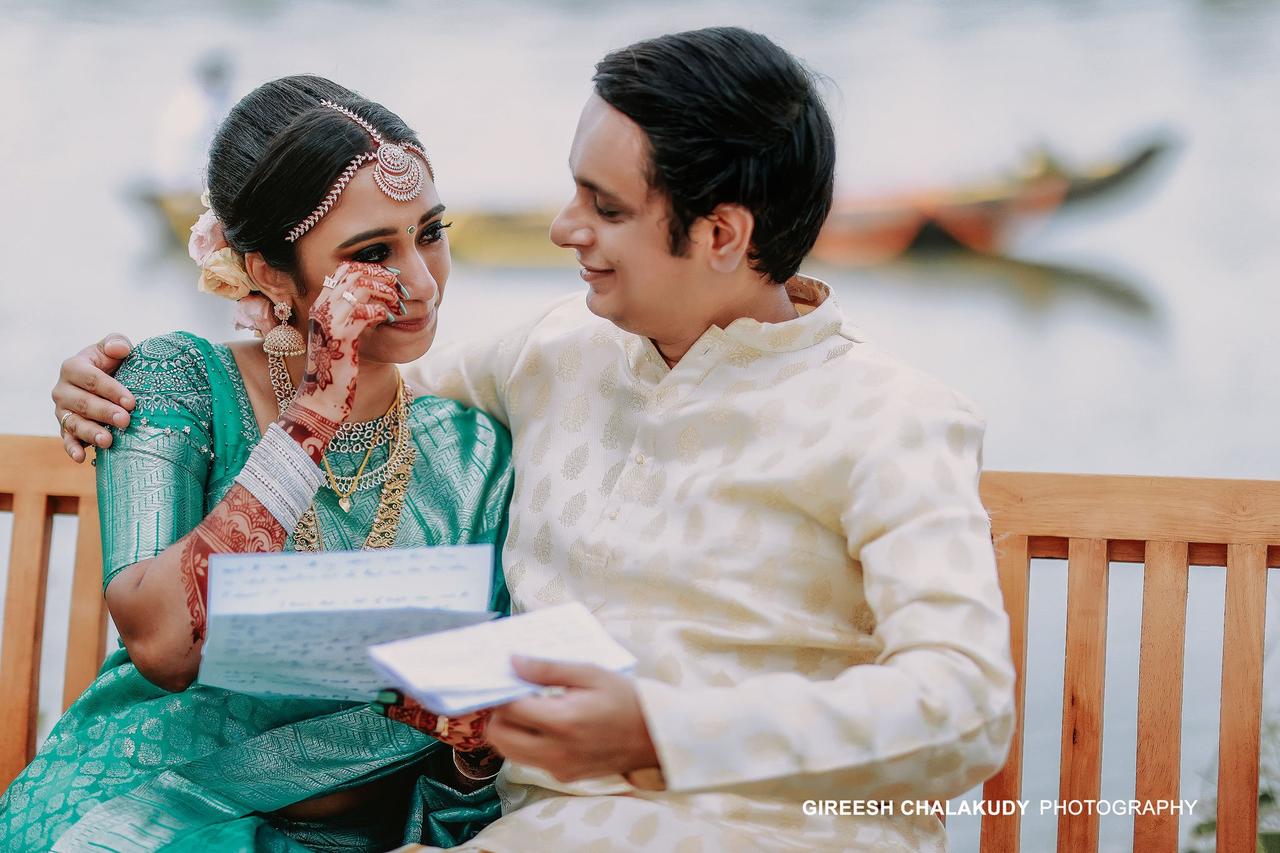 Unlike a big fat wedding that they had in mind, Jyothi says, "We had to downsize our wedding guest list drastically. Most of our friends and family members could not attend our wedding because of the cap of 50 guests that was allowed at weddings according to the government guidelines. We planned to strictly keep it to 5 friends from each of our sides. Apart from these 10 friends of ours, we had around 30 to 35 family members attending our wedding. We had around 900 people who viewed our engagement on Facebook live and approximately 1000 people viewed our wedding ceremony."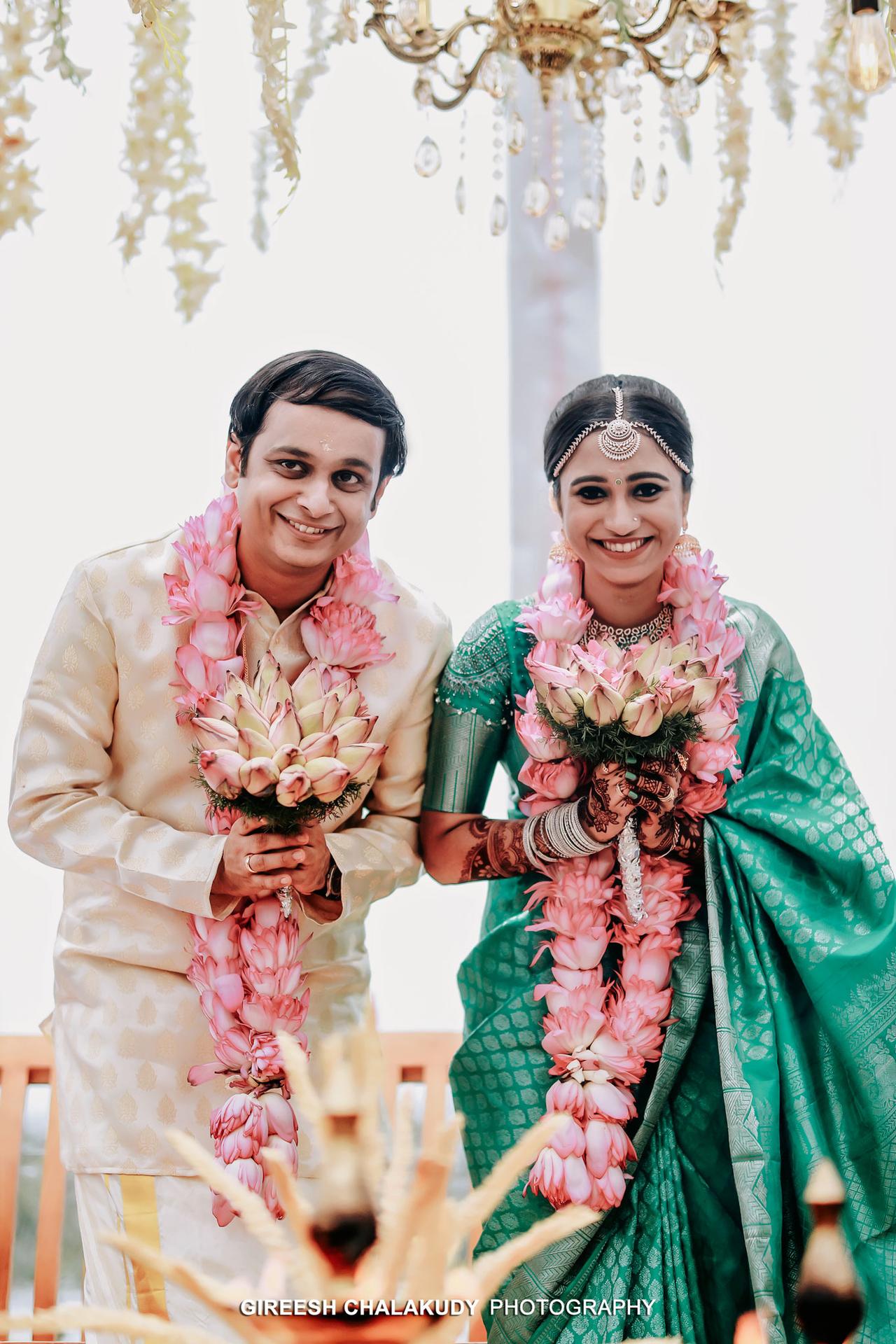 Deepak, as well as his parents, are doctors. Jyothi tells us that they had to visit the hospital on a regular basis so they took their daily safety measures. Apart from these precautions, they had also quarantined themselves for a week before the wedding to ensure that there was no stone unturned when it comes to safety.
This intimate lake-view wedding of Dr Jyothi & Dr Deepak that was planned in less than a week is nothing short of a dream. The photographs speak tons about the mesmerising ambience and the happiness that surrounded the wedding. The couple was very happy with the way things turned out and truly appreciated the warmth and intimacy that their wedding was all about.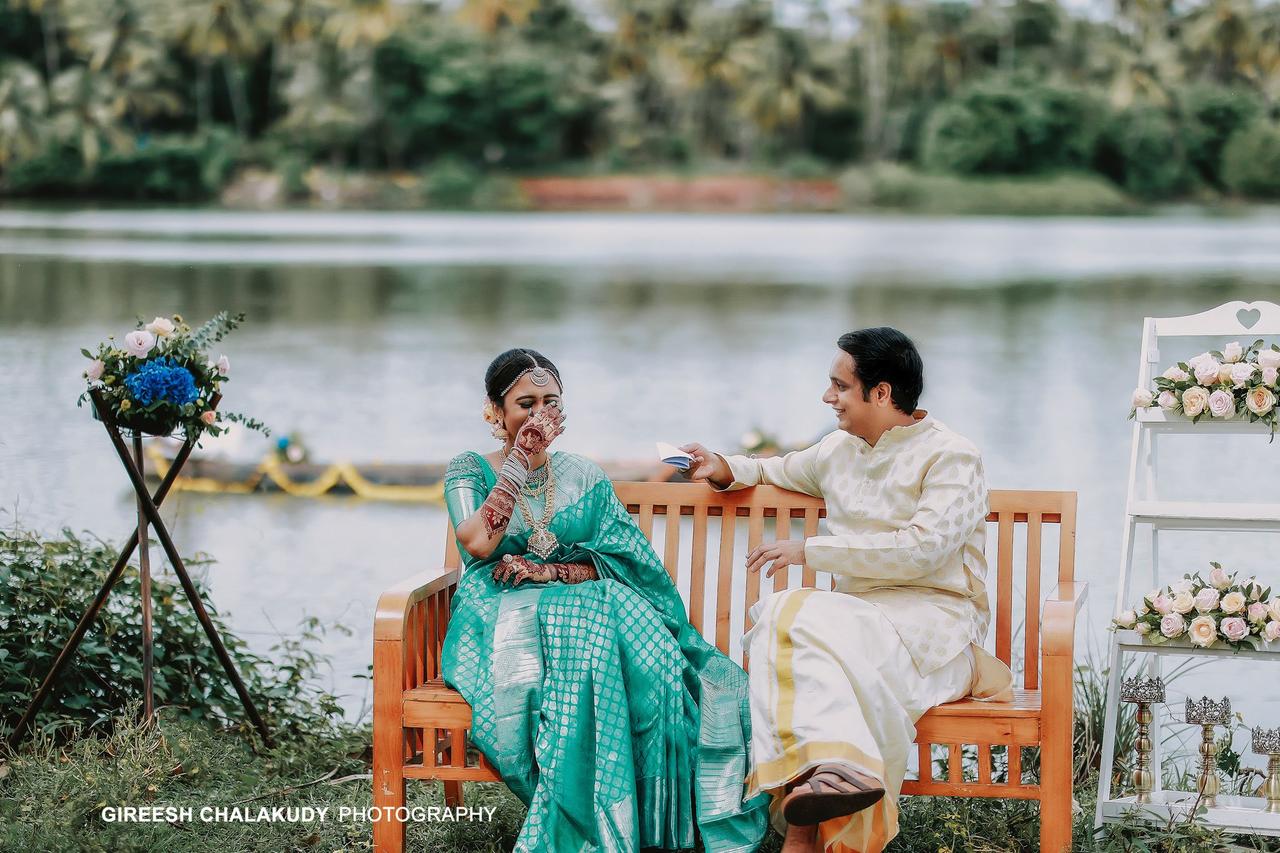 This couple and their team of superheroes have created memories of a lifetime. They are forever going to remember this day and the experience it brought along. We are in awe of the beautiful picturesque wedding that Jyothi and Deepak celebrated in the middle of the lockdown. It is a true inspiration and a living story that love has its own ways of creating magic.
Note: All images were clicked by Gireesh Chalakudy Photography and provided to us by the bride, Dr Jyothi Kakkra.
If you are planning an intimate wedding and need some professional assistance to ensure that it is a flawless process, get in touch with the ace wedding planners on board. If you have your intimate wedding story to share, let us know in the comments below!