Creative Ways to Involve Your Guests Virtually in Your Wedding
Hosting a virtual wedding? Take a look at the fun ways to involve your guests virtually in your intimate wedding & make it a celebration to remember.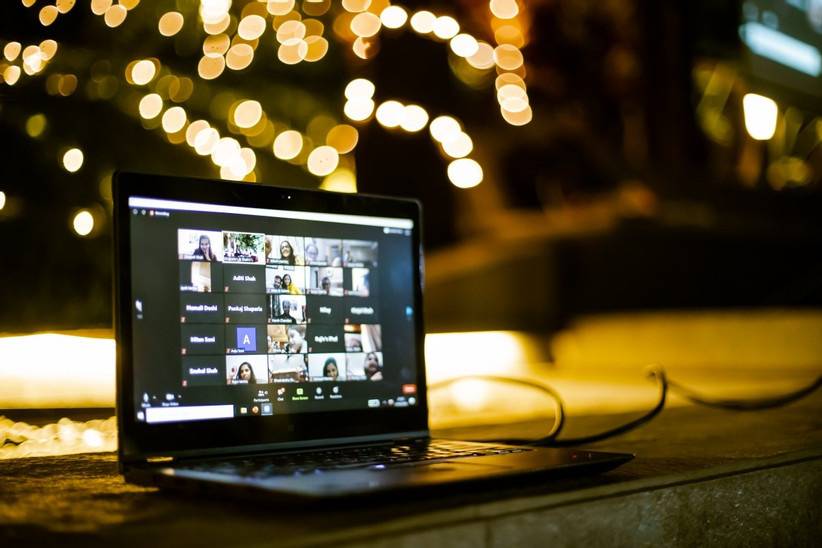 While the world fights the pandemic in phases and works their way through the new normal, many couples have decided to take the leap of faith and celebrate their love by tying the knot. Despite their choices of getting married and celebrating an intimate wedding, the safety of their near and dear ones is of top priority and this is why virtual weddings have become such a hit among the millennials in the times of corona.
Since the government has laid down rules to regulate a wedding celebration hosted amidst the pandemic, not all guests from your 250+ guest list can be invited to the venue. Also, owing to the travel restrictions in practice, many guests will be unable to be present in-person to bless your new beginnings. This is when virtual wedding ceremonies come in handy to rescue you.
However, virtual weddings are not a very common scenario and the guests attending via video calls might feel distant from the celebrations and you in general. This is exactly why we have curated a list of creative ideas to involve your guests virtually in your wedding. Read to know.
Virtual Pre-wedding Bash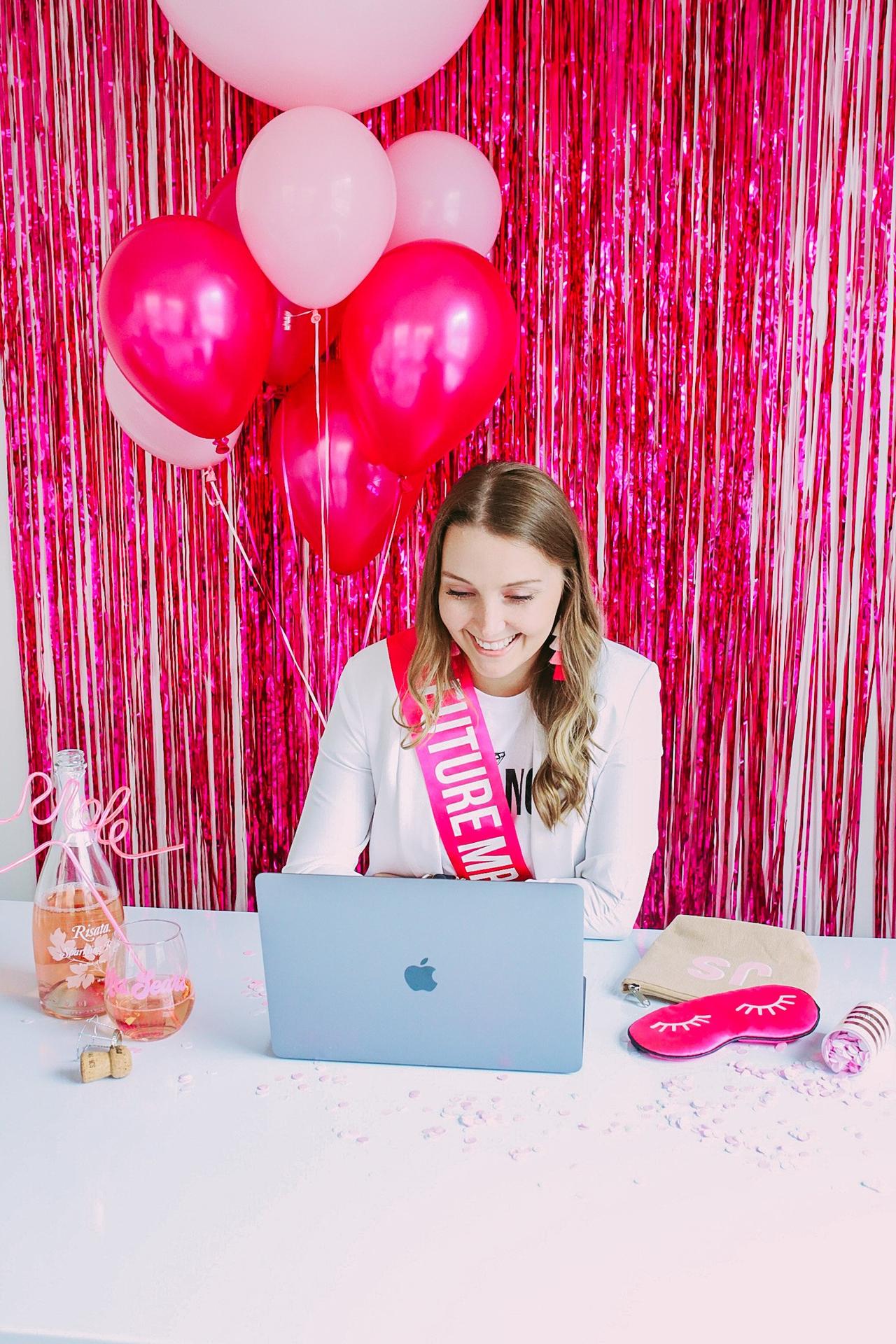 Image Courtesy: Pinterest
Social distancing does not mean you have to stop socialising. One of the most fun parts of the wedding has got to be the pre-wedding bash. Be it a virtual bachelorette or the Las Vegas themed bachelor party with your party dressed for the party, raise a glass and get drunk or play some of the party's favourite songs on loop. Each guest can share a "never-speak-of-again" story with the group and keep it as candid as ever. You could play online Pictionary or some other fun games with #TeamBride or #TeamGroom or everyone together. You could also play some online drinking games to enjoy your unforgettable bachelor party.
Make a video montage of Haldi & Mehndi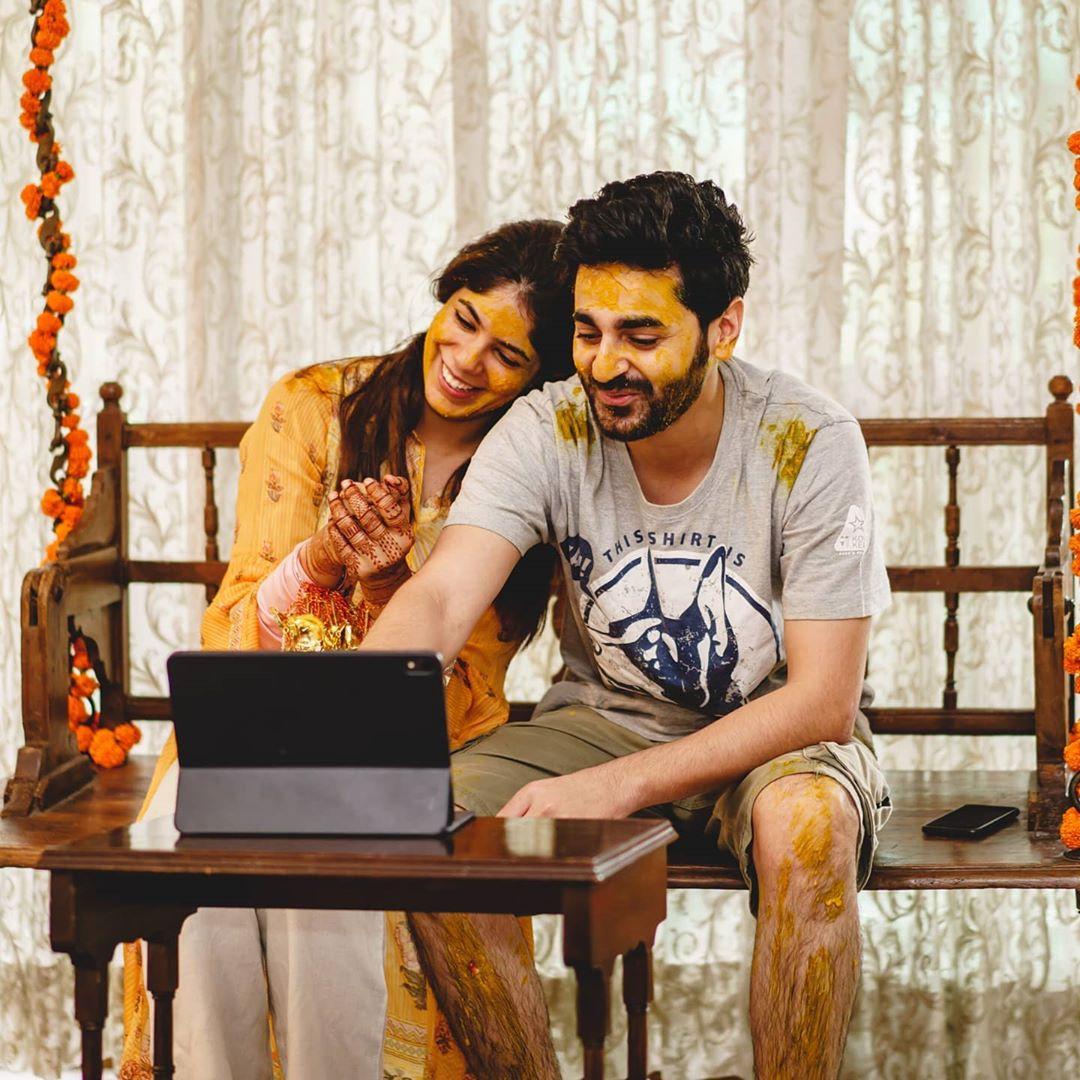 Tell your virtual guests to attend your Haldi ceremony and the mehndi ceremony and pretend to be applying the paste on your face as they would do in an otherwise normal pre-wedding ceremony. They can bend towards the camera and bring their hands near the video and you hop on the bandwagon and smile at them or hesitate when the amount of Haldi paste they picked is too much. The guests can also put some Haldi on themselves and paint their palms with beautiful Henna. You can share a DIY mehndi tutorial and everyone can follow that together while being on the call. Each one can write the bride and groom's name on their palms to be all the more inclusive.
You could also celebrate Kalire ceremony online and place your bridesmaids' videos underneath your Kalire and do the ceremony as if your bridesmaids are right there with you.
Also Read: Here Are Some of the Traditions to Include in Your Virtual Wedding
A virtual Sangeet ceremony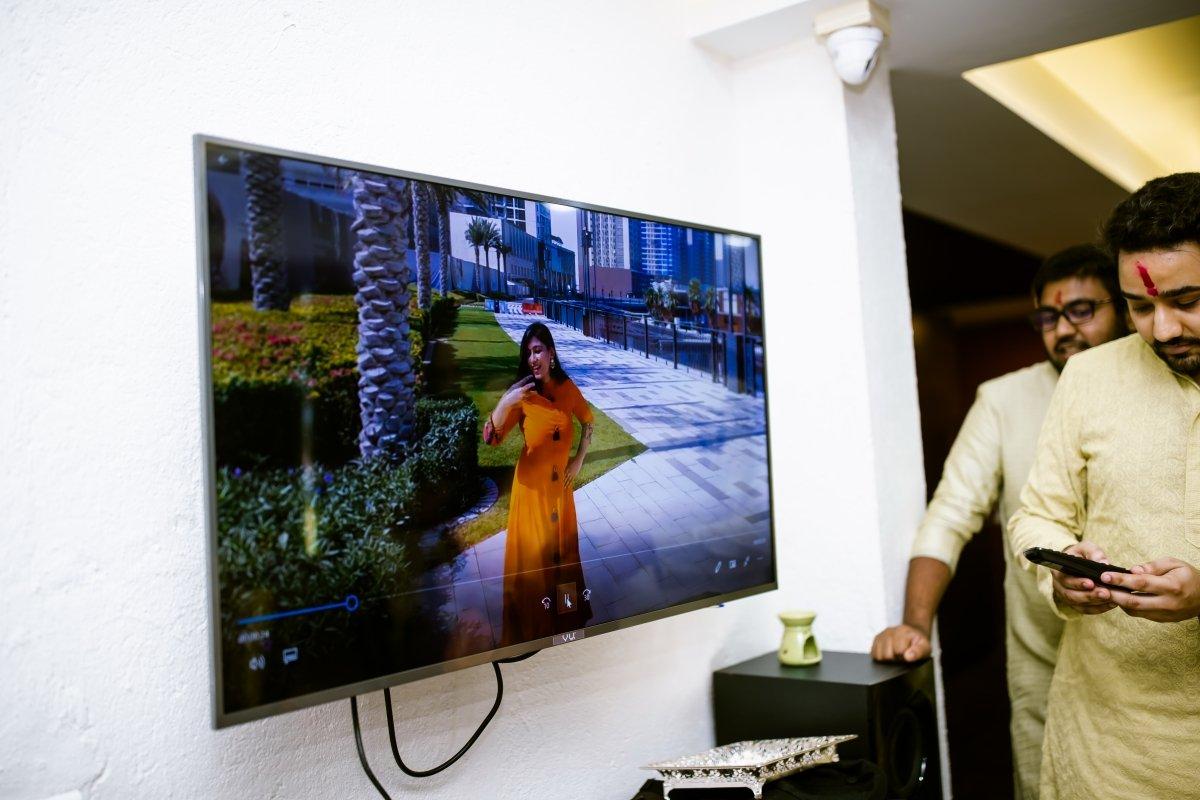 Following these virtual pre-wedding ceremonies, you can plan one evening to celebrate the Sangeet ceremony. Make sure your guests are on-board with a jazzy backdrop behind them to light up your screen. Pre-plan the sequence in which your guests would want to perform live for you on the video call and end the night with a beautiful couple performance. Make sure every guest on the screen has flaunted some thumkas.
Get ready together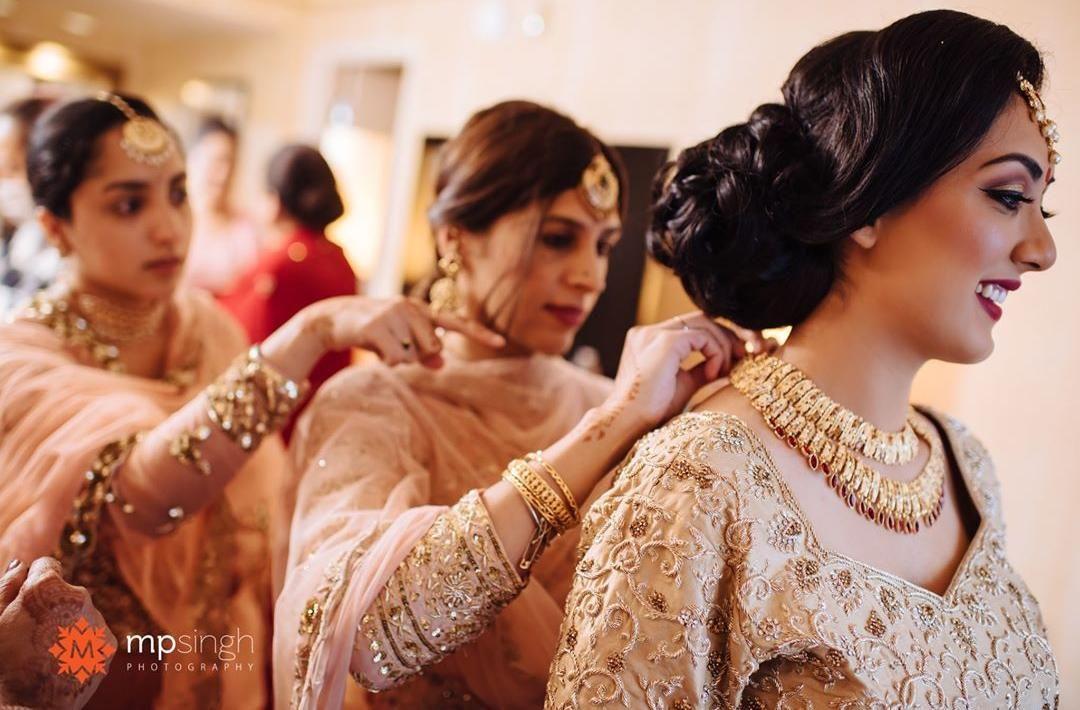 Image Courtesy: MP Singh Photography
The bride and her bridesmaids and the groom and his groomsmen usually get ready together with their parties often helping the bride and groom get their look together before she walks down the aisle. While your bridesmaids and maybe even your mother watches your wedding virtually over a video call, you can still get ready together. The bride and bridesmaids can ask for opinions of which lip shade to wear or if the Maang Tikka looks good when placed on the centre parting of her hair. The groom can get his hair done together with his squad on call right before he walks down the aisle to wait for his bride.
Dress for the day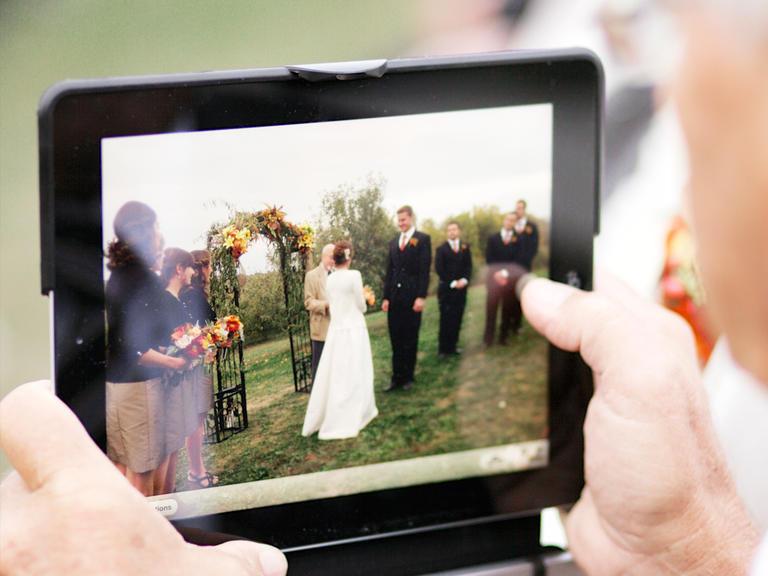 Image Courtesy: Coral Sea Events
Just because you are hosting a virtual wedding, does not mean there's no decking up. Make sure every one of the guests is dressed their best for the occasion. If there is a theme, make sure everyone follows it or else traditional is a must. Lousy dressers must be penalised and don't think who's to check - assign the duty to one of the bridesmaids to check that every guest who joins the virtual wedding is all decked up.
Introduce the guests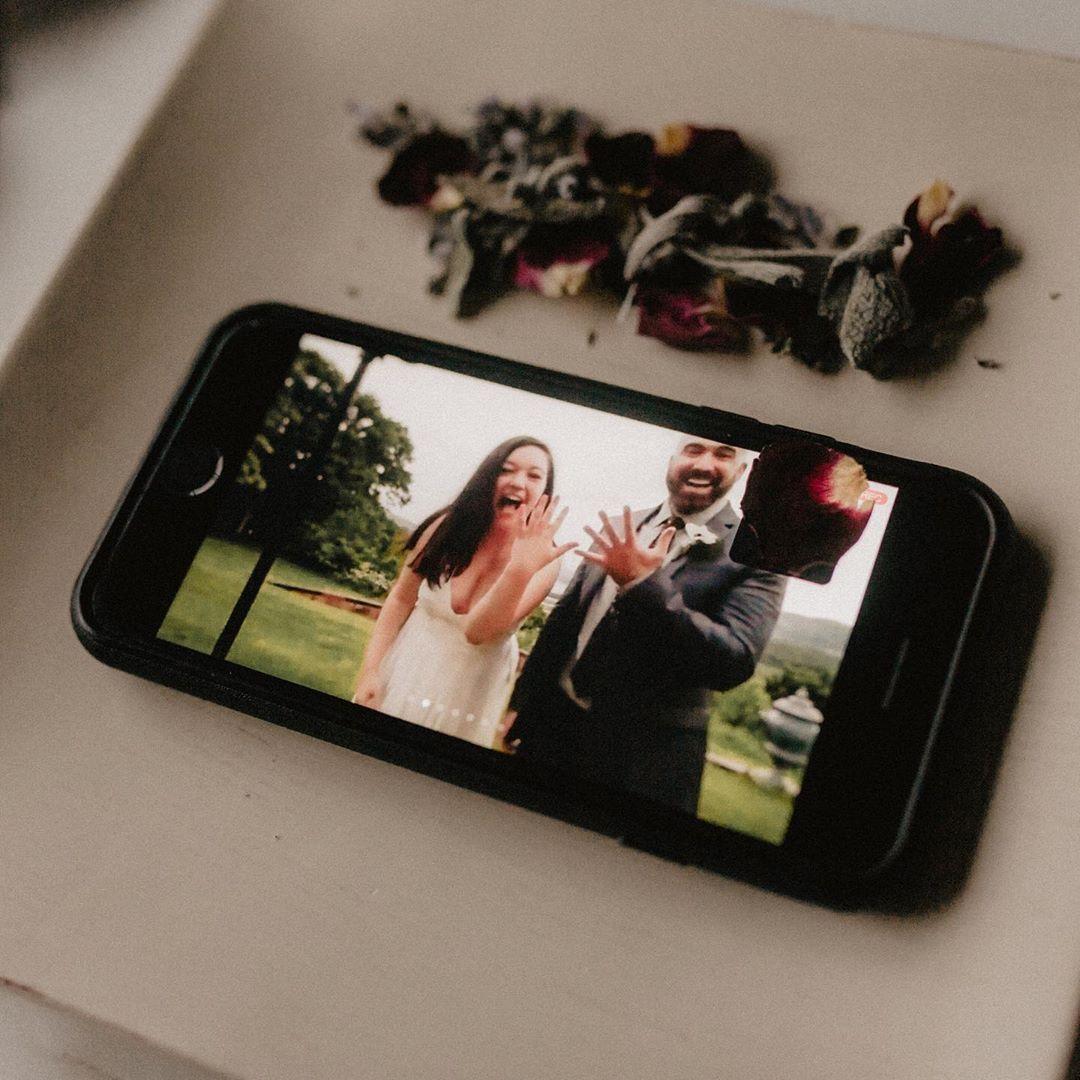 Image Courtesy: Nicole Nero Photography
Prepare a virtual lounge where the guests can join in and wait before the actual wedding ceremony begins. You must also make sure that you have time to join in the video call early or let your parents or siblings join in early and exchange the formalities and pleasantries to introduce the guests to each other. This is exactly what the welcome party does at the entrance or when they walk around making everyone feel warmly welcomed at the wedding. Once that is done your virtual guests and the ones present at your wedding venue with you can start the party and get ready for you to enter. In fact, when you enter, they can stand up and applaud to make you feel special and make themselves a part of the virtual wedding.
Ask your guests to create a wedding backdrop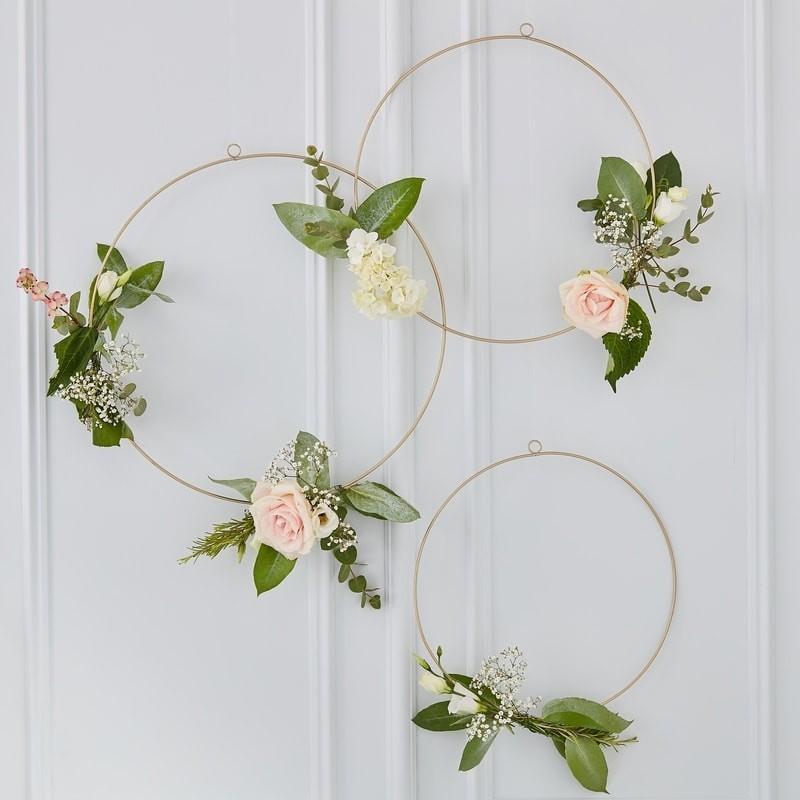 Image Courtesy: Pinterest
Make sure your guests have a party backdrop set up behind them. They may not be able to attend the wedding physically like they would have wanted to in the first place, however being a part of the virtual wedding through a video call is not bad either. They can still enjoy the look and feel of your wedding by preparing a pretty backdrop instead of a regular drawing-room set up. Use some streamers and even better if you get your hands on some fresh flowers to hang on the wall behind you. Pick out some greens to create a DIY foliage decor of your own and do not forget the lights.
We suggest you keep it bright so that you are easily visible on the call.
Individual Toasts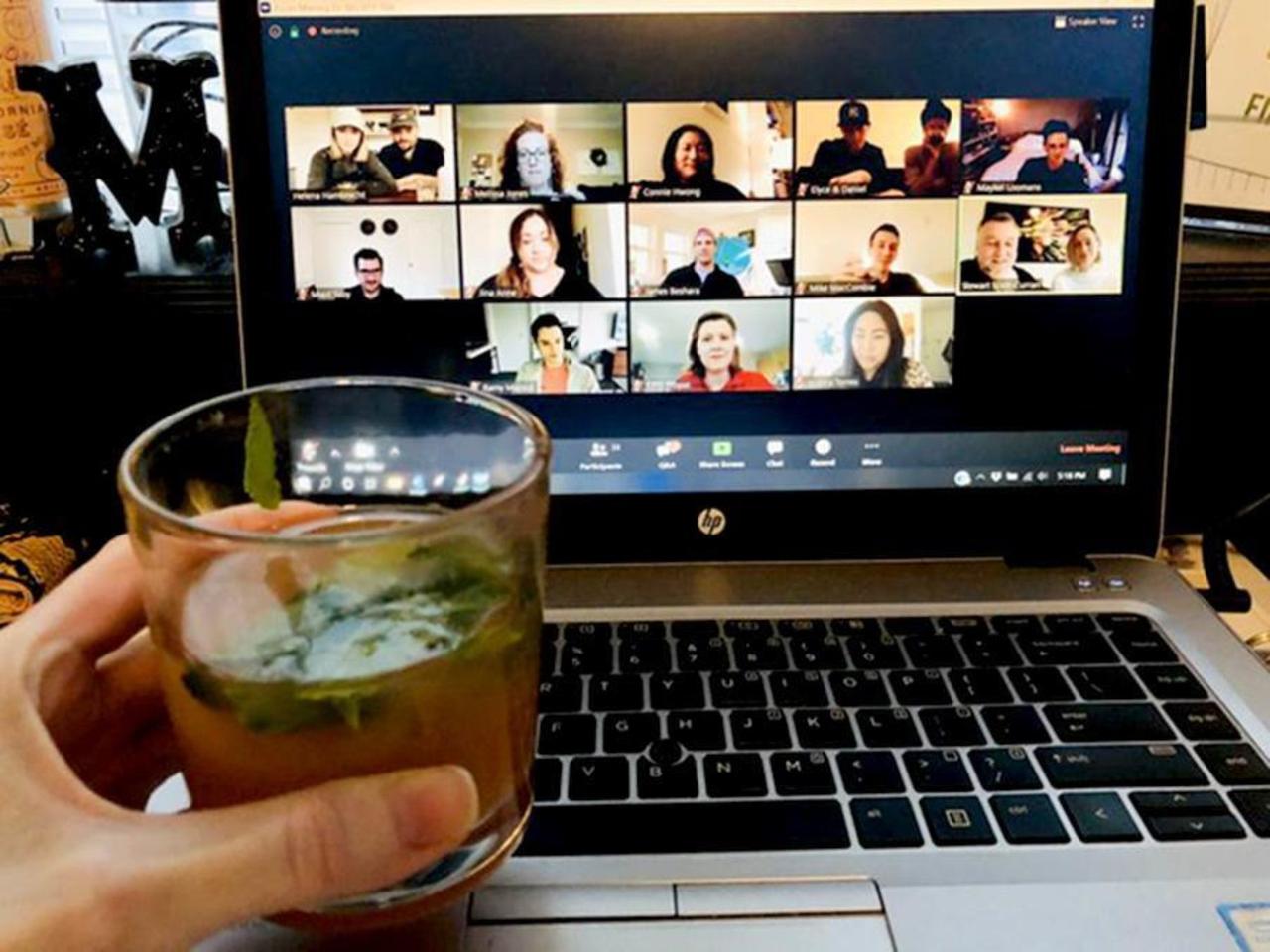 Image Courtesy: Boston Society of Architects
In a big fat wedding attended by 500+ people, it gets difficult to manage time for things. No matter how well the wedding is planned, making time for every close friend and relative to raise a toast and share a story could be next to impossible. However, in a virtual wedding setup, the time that you spend on entertaining guests and eating and drinking and other formalities can be invested in talking to them individually. You can make each of your guests feel a part of the wedding ceremony by asking them to speak a few words for you. It could be a story that you wished your uncle had not mentioned on your wedding night, or it could be a toast that will make your wedding all the more unforgettable. Individual toasts make your guests feel warm, welcomed and special. A gift of intimate weddings!
Throw Flowers on every Phera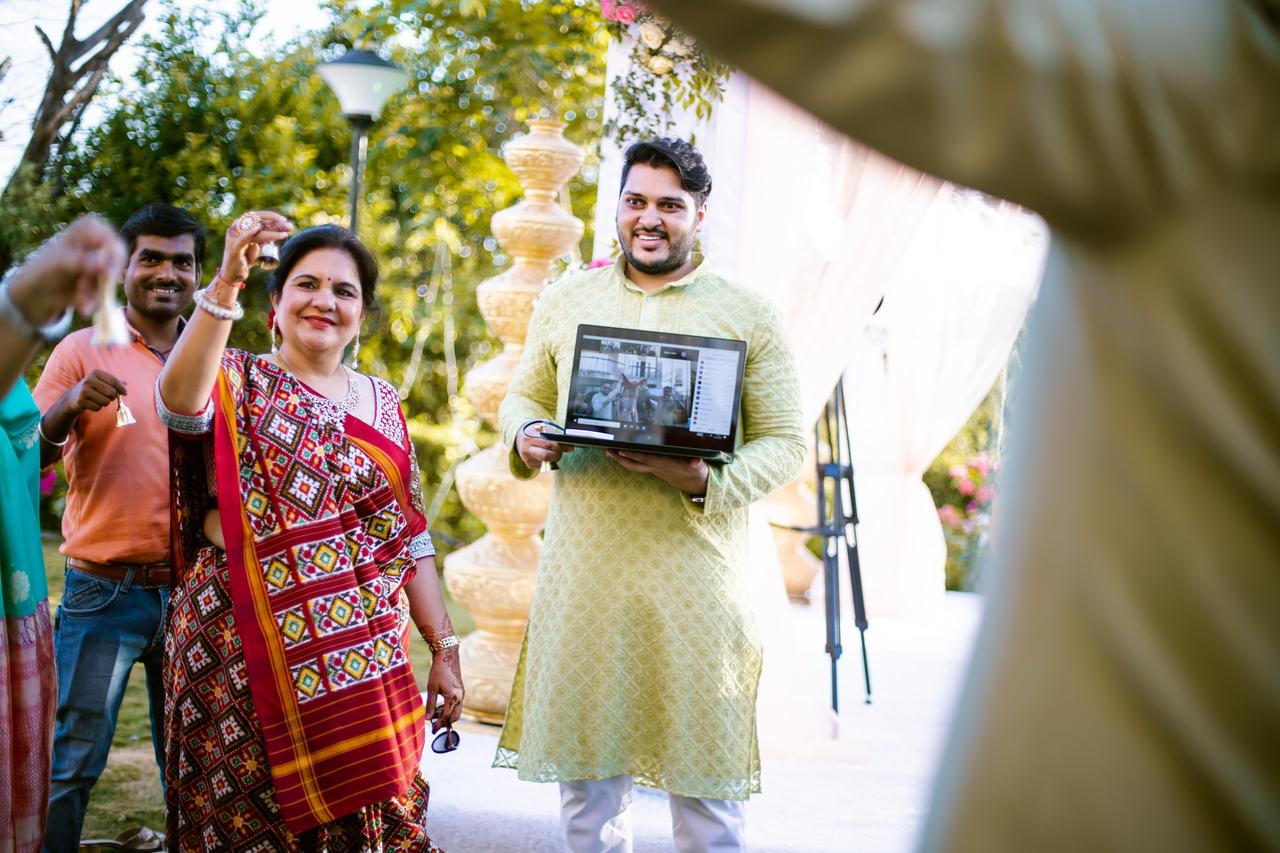 To shower blessings on the couple, the guests witnessing the wedding always throw flowers on the couple when they take a phera. Just because the guests aren't around the wedding mandap does not mean they cannot shower their blessings. Every guest must hand a bowl full of flower petals or even paper confetti - whatever works and is convenient for them. And every time you take a phera, make sure the guests sprinkle some love on the screen.
A real bride who celebrated her intimate wedding in their holiday home with hundreds of guests watching the virtually had actually sent out personalised invitation boxes to all the guests. These invitations included a small bell that was also a part of the Phoolon ki chadar under which she walked down the aisle. The idea of sending these golden bells to her guests was that every time she took a phera with her groom, the guests would ring the bell. The tinkling sound pouring in through the screen would actually not only making her feel special and loved but also making her guests feel happy and more involved in the wedding even if separated by distance.
Have your cake & eat it too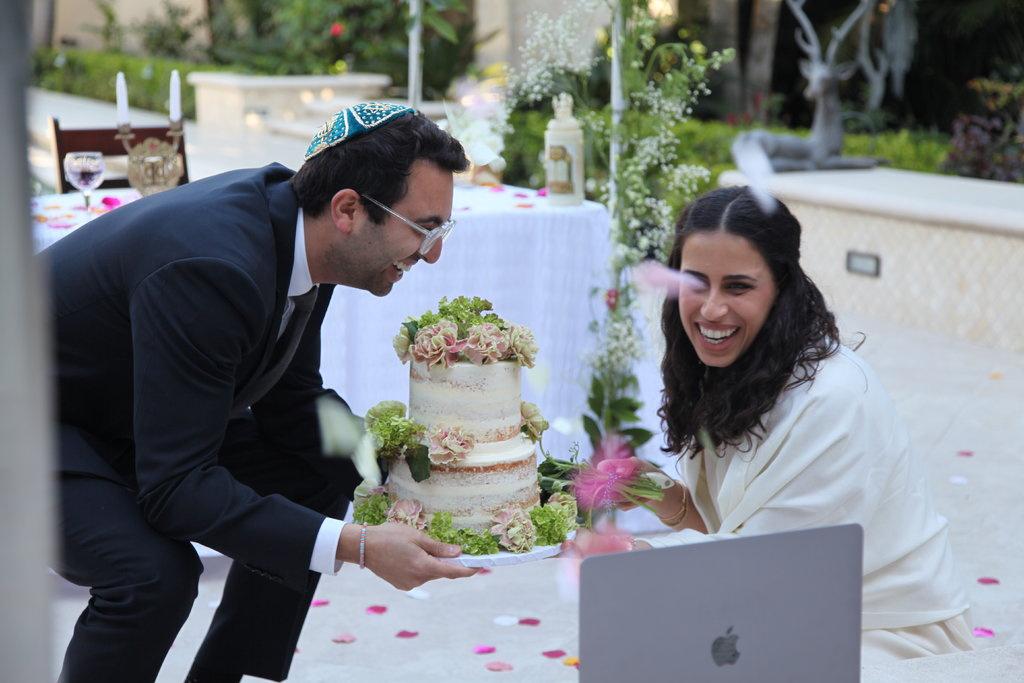 Image Courtesy: Madeleine Massey
If you can arrange for, then make sure that your virtual guests receive pastries or cakes from their nearby bakery. This way when you cut the cake on your wedding and not get to pass it on to your favourite cousin who couldn't be present with you physically, it isn't a sad moment. Your favourite cousin and her family along with the rest of the guests can have their own pastries delivered right at their doorstep.
Since planning an intimate wedding is not really an overbudget story, you can spend some of your planned budgets on showing these gestures to your guests to let them feel that they are a part of the wedding nonetheless.
Play games on the virtual call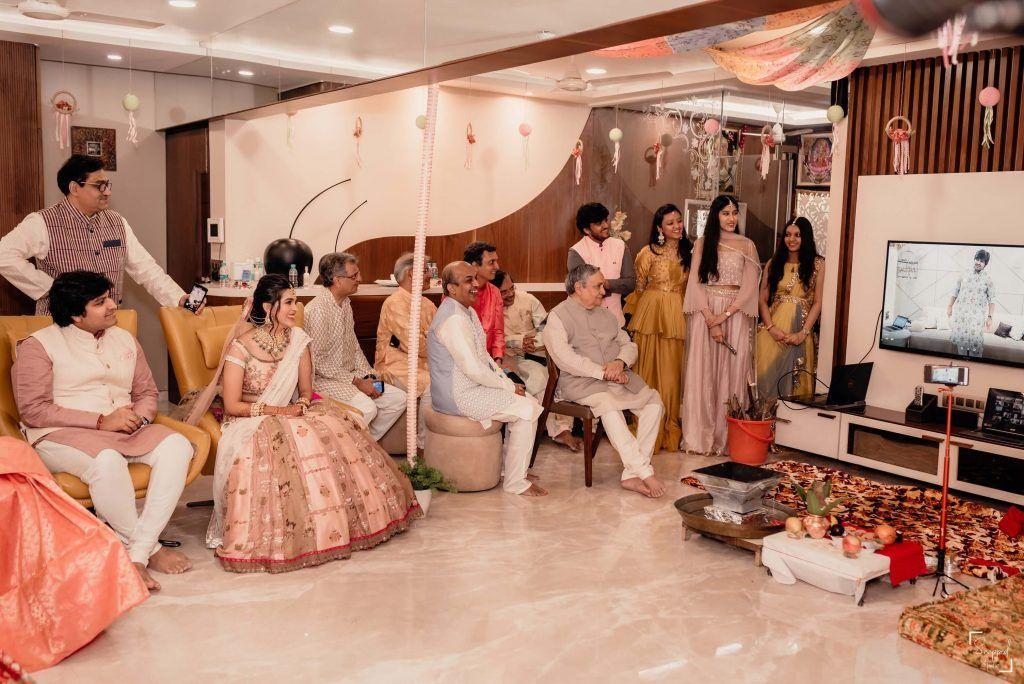 After the wedding, if you host an after-party or a virtual get together for all the guests to raise a toast and share the love on screen - you could also plan for online games. Hosting an online game night is not all that difficult or taxing. Pick up some games that can be played by a lot of people it could be Dumbcharades or Pictionary and so on. While the post-wedding ceremonies in most cultures involved things like finding the ring and so on - you could also opt for playing these traditional games online with your families cheering for you.
Also Read: 9 Ways to Keep Your Family Involved in D-day Planning During Lockdown
Apart from this some of your guests can also be in charge of Facetime photography or photography on call that became a popular trend among models and now even weddings. The professional photographer is supposed to direct the shoot through a video call and as you execute it with your front-camera on, they click breathtaking pictures of you on the screen.
Since photographers are open for business now like many other wedding vendors, you could hire a photographer to click your photos from the wedding as well as make videos of this "who would have thought" celebration! But to keep your guests involved in your virtual wedding, you can ask them to take snaps too. You could have a Facetime photo album fo your wedding - a unique element that only COVID-weddings have.
If you have decided to go ahead with a virtual wedding read to know about how to set up a virtual wedding here. Have more fun ideas to add to the list? Write to us in the comments below.