Bollywood's Favourite Celebrity Stylist Plans Her Intimate Wedding
Inside Bollywood's Celebrity Stylist, Eshaa Amiin & Industrialist Siddharth Pradhan's Intimate Wedding held at ITC Maratha, Mumbai.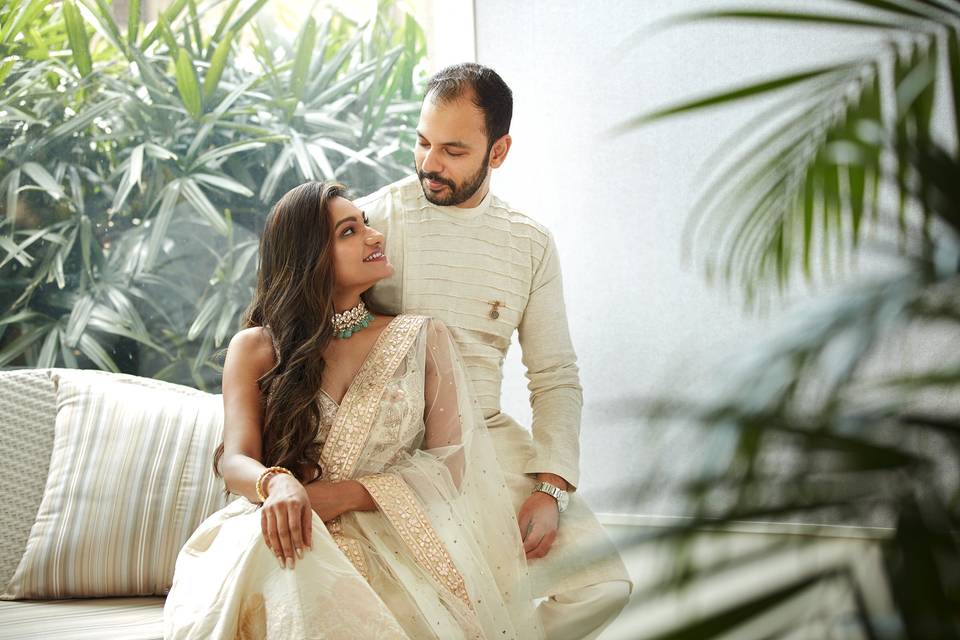 Bollywood's favourite Celebrity Stylist, Eshaa Amiin, donned the role of a Wedding Planner for her intimate wedding with Industrialist, Siddharth Pradhan. In conversation with WeddingWire India, Eshaa reveals the pages of their love story and how their beautiful bond gave them the strength to plan a heartfelt ceremony in these challenging times. They tied the knot on the 12th of July at ITC Maratha, Mumbai.
The Meet Cute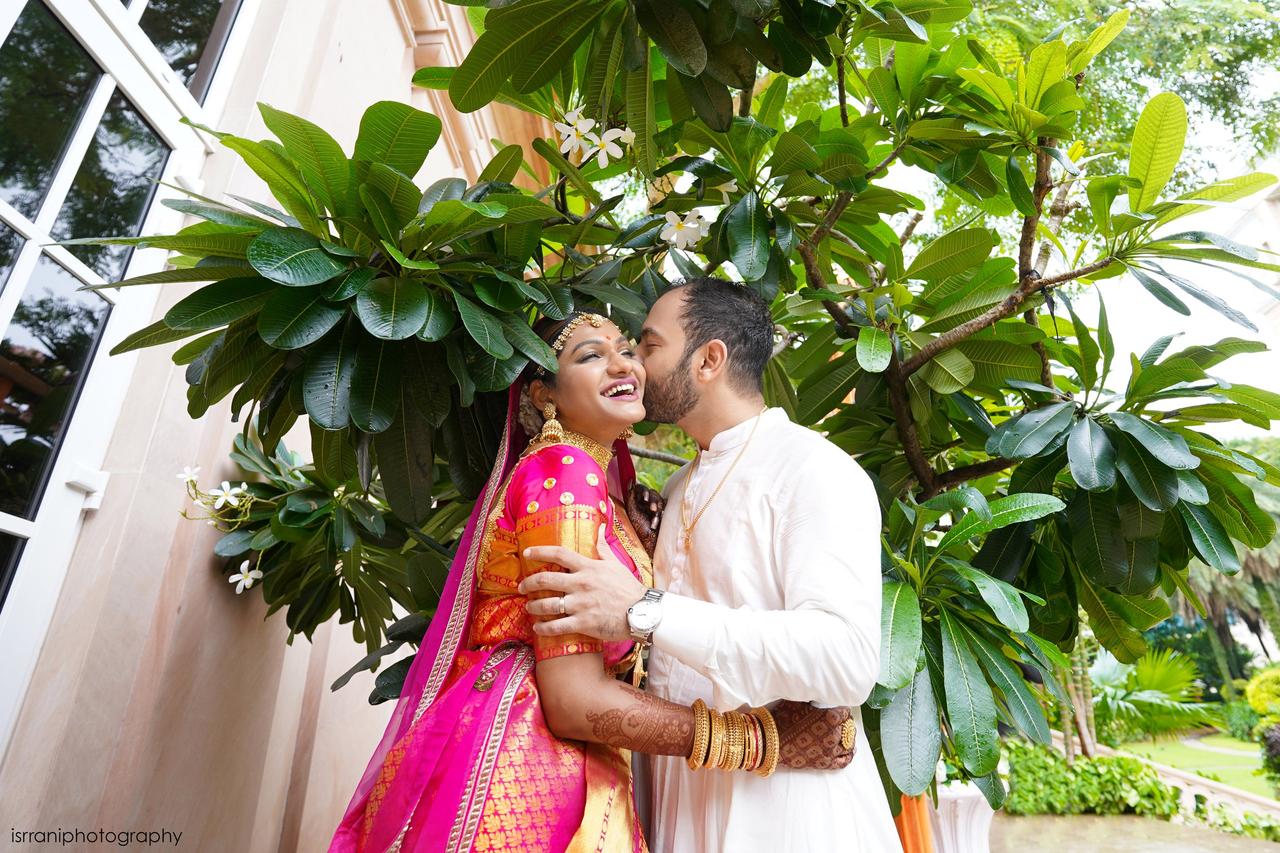 What started as a casual meeting with a friend's friend, slowly turned into a flame. Siddharth was struck by cupid's arrow at first sight, when a mutual friend introduced him to Eshaa. "We started catching up independently and sooner than we knew, we realised this had turned into something special and serious. After spending 10-11 months together, we decided to make it official in the month of March," Amiin says as she reminisces the beginning of their relationship.
The Proposal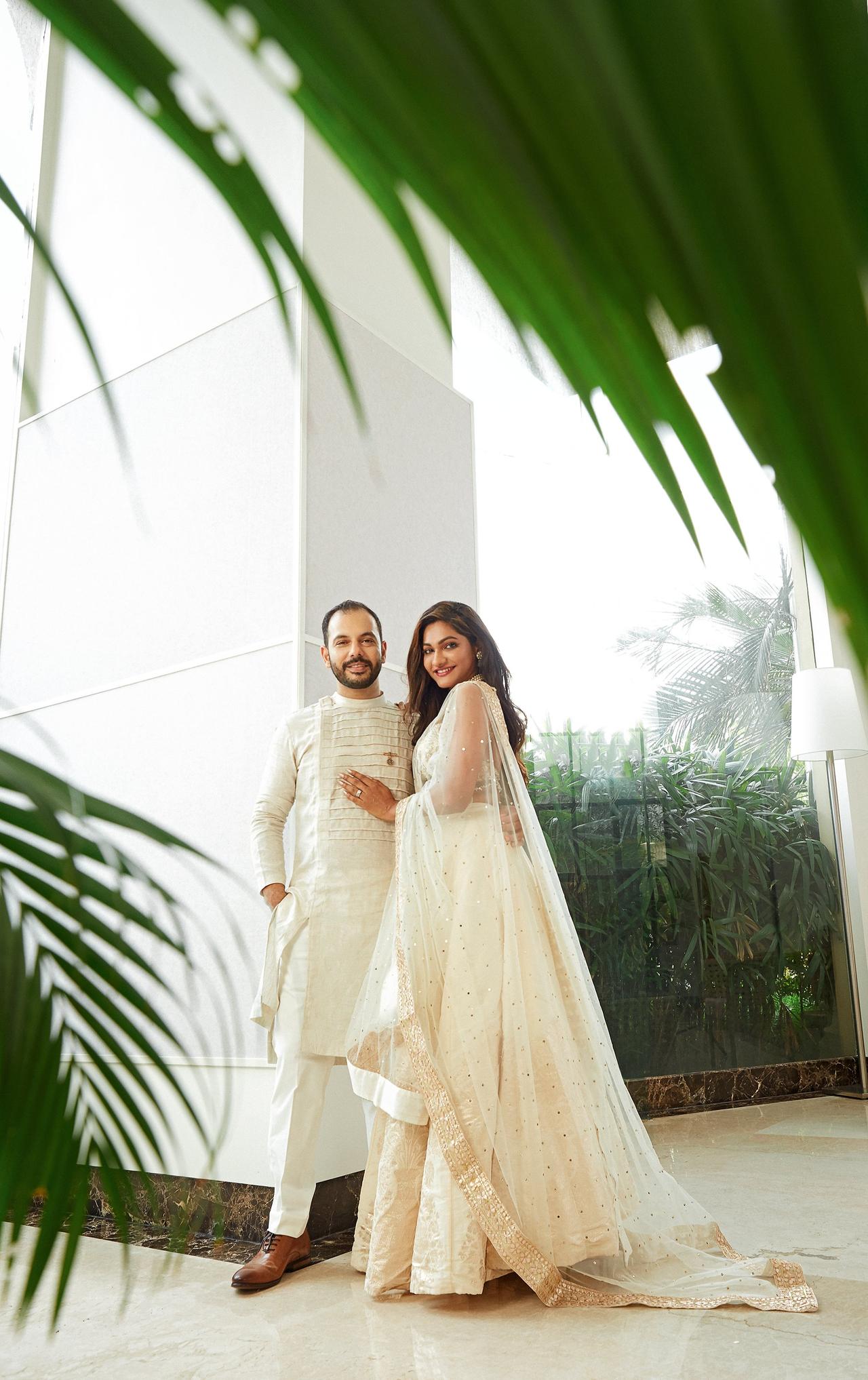 When Eshaa walked into the surprise dinner date planned by Siddharth on her birthday, little did she know that Siddharth had a proposal plan in mind. "On the 3rd of March, he had planned a surprise dinner for me to bring in my birthday and propose to me. Unfortunately, I had a very bad day at work and started talking about the day when I got there. He patiently sat there and listened to everything I had to share, and later revealed what his plan for the day was," Esha shares. When Siddharth stood as a support system during her difficult day, regardless of how her mood changed the course of his plan, Eshaa knew the answer in her heart. "The incident gave me the surety and the confidence that I had found someone who was willing to be there for me and handle everything with so much patience even though the day was not going as he planned," she confabs.
Re-planning their Wedding during the Lockdown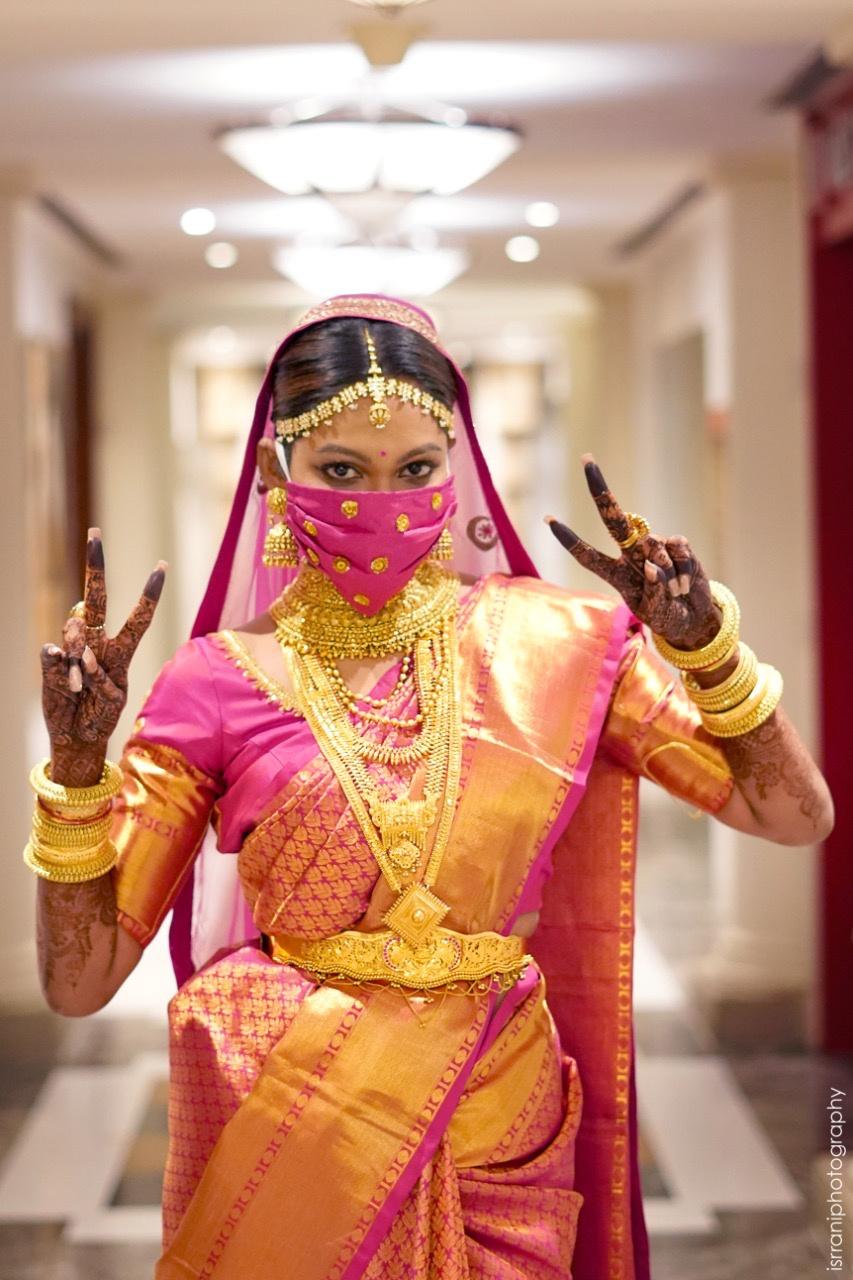 Preparations were on full swing to tie the knot on the 19th of May but almost the entire world suddenly came to a standstill and the pandemic found its way into our country and put our lives on hold. Amiin talks about the wedding plans they had originally chalked out, "We had initially booked 3 venues for our 5 day - wedding celebrations and ceremonies. We had booked the Juhu hotel for our pheras as I had always wanted a beach wedding. For the cocktail party and reception, we had booked The Park Hotel, Mumbai and also had a ceremony planned at the Iskcon temple." When the government declared a complete lockdown in the month of March, the couple found themselves stranded in uncharted waters. They postponed their wedding date and decided to wait till June before they zero in on the new wedding date. "We decided, come what may, we will take the final call in June. As we stepped into the month and studied the situation well, we realised that there's a possibility that weddings with 50 guests will be the new normal till the end of this year. It was a tough decision for both of us, because a lot of my immediate family members and our friends would have to fly to Mumbai from different parts of the world, for our wedding. As the chances of traveling and planning a wedding celebration for almost 500 guests grew bleak, we decided to plan an intimate wedding celebration. Considering Siddharth and I have very hectic schedules, we are both constantly caught up and traveling for work and this has been a relaxed phase for us. We tried our best to incorporate all the elements we had in mind and planned the wedding with a few family members who are here in Mumbai. We also set up 'live-streaming' of the wedding for all our friends and family who are living far away."
Also Read: The Experts' Guide on Planning an Intimate Wedding
Her Wedding Planning Checklist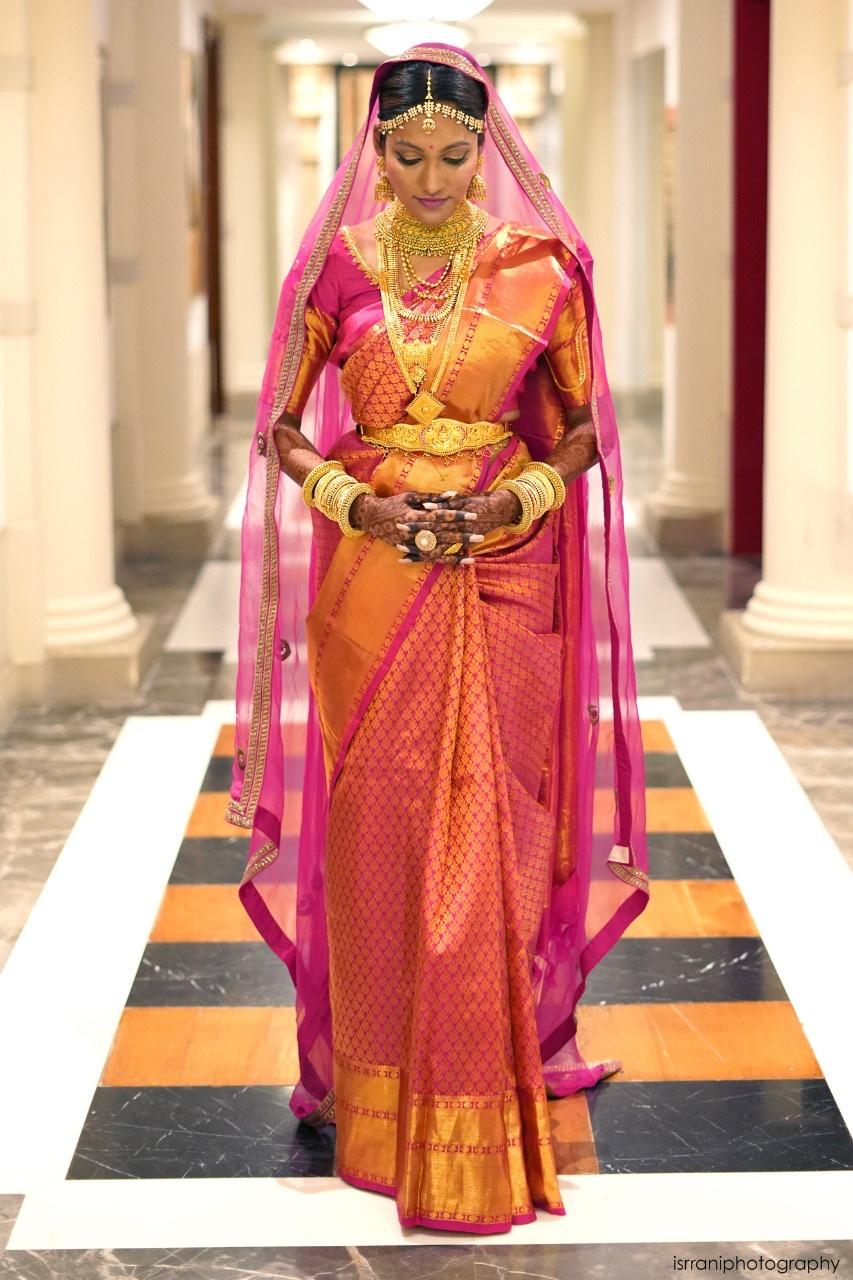 The past few months of lockdown have not been much of an adventure for the creative narrators of the Bollywood and Fashion industry. Taking matters on her own hand, Amiin decided to handle the A-Z of her intimate wedding planning. "I did not hire a wedding planner. I took some help for decor and did all the planning & coordination on my own. This was a very different and interesting project for me because the past few months have not been as busy as my regular pre-pandemic schedule. I needed a project and my wedding planning became my project," she shares gleefully. She further talks about the hiccups of handling wedding decorations for venues right now, "We faced some challenges while planning the decor because I wanted a 'nature inspired' wedding theme and we needed a lot of fresh flowers to plan the same. Due to the challenges of sourcing flowers right now, we had to struggle with amalgamating artistic and fresh flowers to set up the venue."
Here's a brief wedding planning checklist shared by the planner & bride herself that comprises of the must-do's and some informative suggestions for couples who are planning an intimate wedding ceremony -
Ensure the venue is willing to cooperate in every way to make this the safest experience for your guests. Considering that only 50 people are allowed to attend the celebration, it is important that the venue ensures that there will be no touch points between your guests and the hotel staff.
Also, some might suggest getting married at bungalows or other venues right now, but I feel it's more convenient to choose a venue that has a lot of things under its own control. For eg. A hotel will handle your F&B and catering requirements with ease. Try and keep things under one umbrella. Plan the seating arrangement keeping the government regulations in mind.
Make sure all the required permissions are in place and all your guests have downloaded the Arogya setu app. You might have to provide your venue with the guest list in advance so that they can get their local permissions.
Avoid touch points between the catering staff and the guests. We decided to stick to the buffet. I feel it's the best way to avoid touch points between servers and guests. Your guests can also be worried if there are too many hands serving the food and rotating around them. We had set up installations for food and mocktail counters and the servers were wearing protective shields and standing behind glass shield counters.
We provided designer masks to all our guests as wedding favours.
Try and control the baarat because people are happy and excited during that time and might lose focus on social distancing. We had to plan our baraat very carefully for our guests to ensure their safety.
If you are live streaming your wedding ceremony, you could try a zoom telecast of not only your pheras but other smaller celebrations and plan interactions with all your friends and family who are attending the celebrations on zoom.
Also Read: Wedding Decoration Trends for Intimate Weddings
The Wedding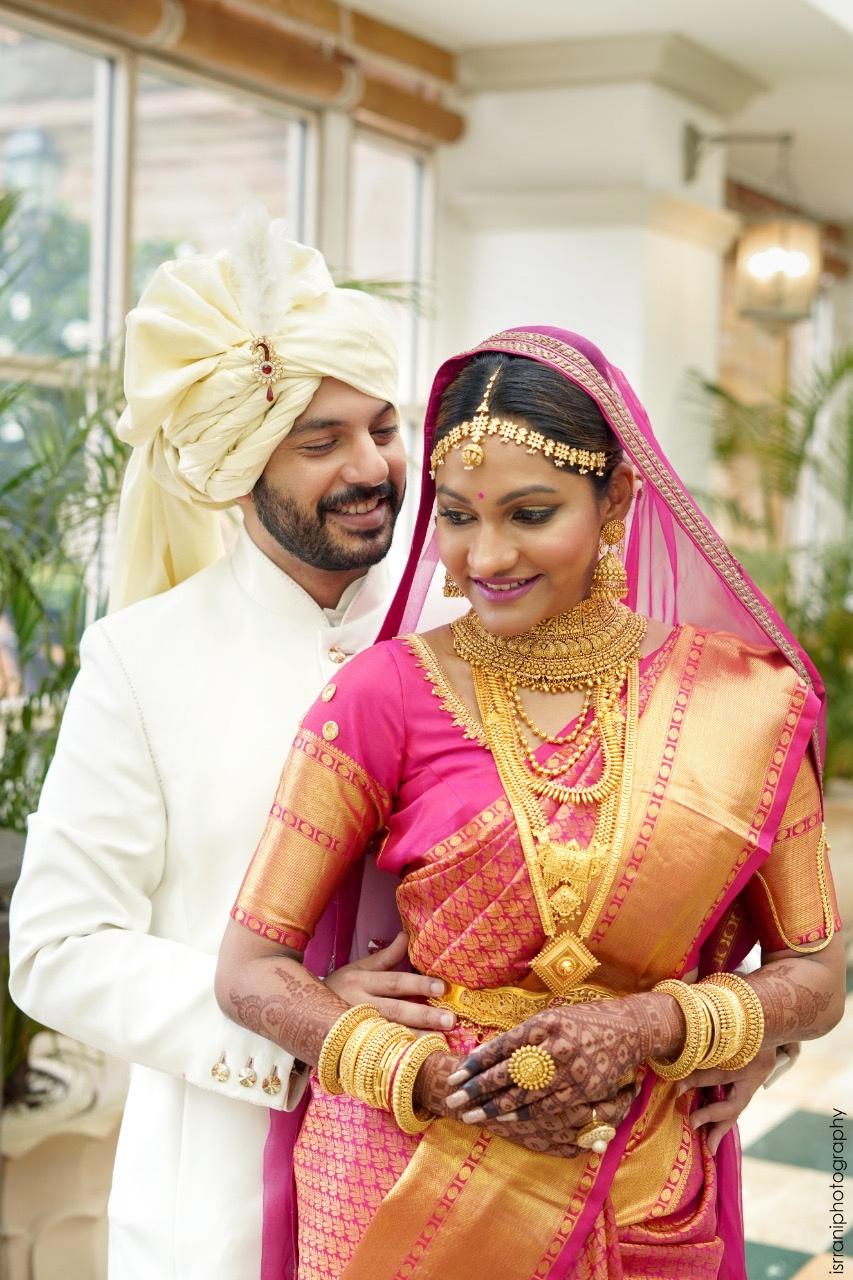 Stressing on the importance of choosing the right venue for the ceremonies, Amiin shares, "You cannot choose a very compact and closed venue right now because gathering at air conditioned venues is not allowed, but selecting an open air venue can be a task because monsoon has either already knocked on the doors or is here to stay in many parts of India. We chose the ballroom of ITC Marathi that has glass doors on 3 sides. We let the doors open to strike a perfect balance of indoor and outdoor setting." Drawing inspiration from a beach wedding vibe, she got her mandap wrapped in the essence of white flowers. Flowers dipped in pastel hues adorned the wedding venue and brought the pristine touch of nature to her wedding setup. She talks of the most memorable moments from her wedding day and shares gleefully, "A Carnatic music played in the background as I made my bridal entry. The music slowly transitioned to the beats of 'Zingat' and I danced to the upbeat rhythm. Our friend baked a beautiful cake with miniatures on the top that were designed drawing inspiration from our wedding look."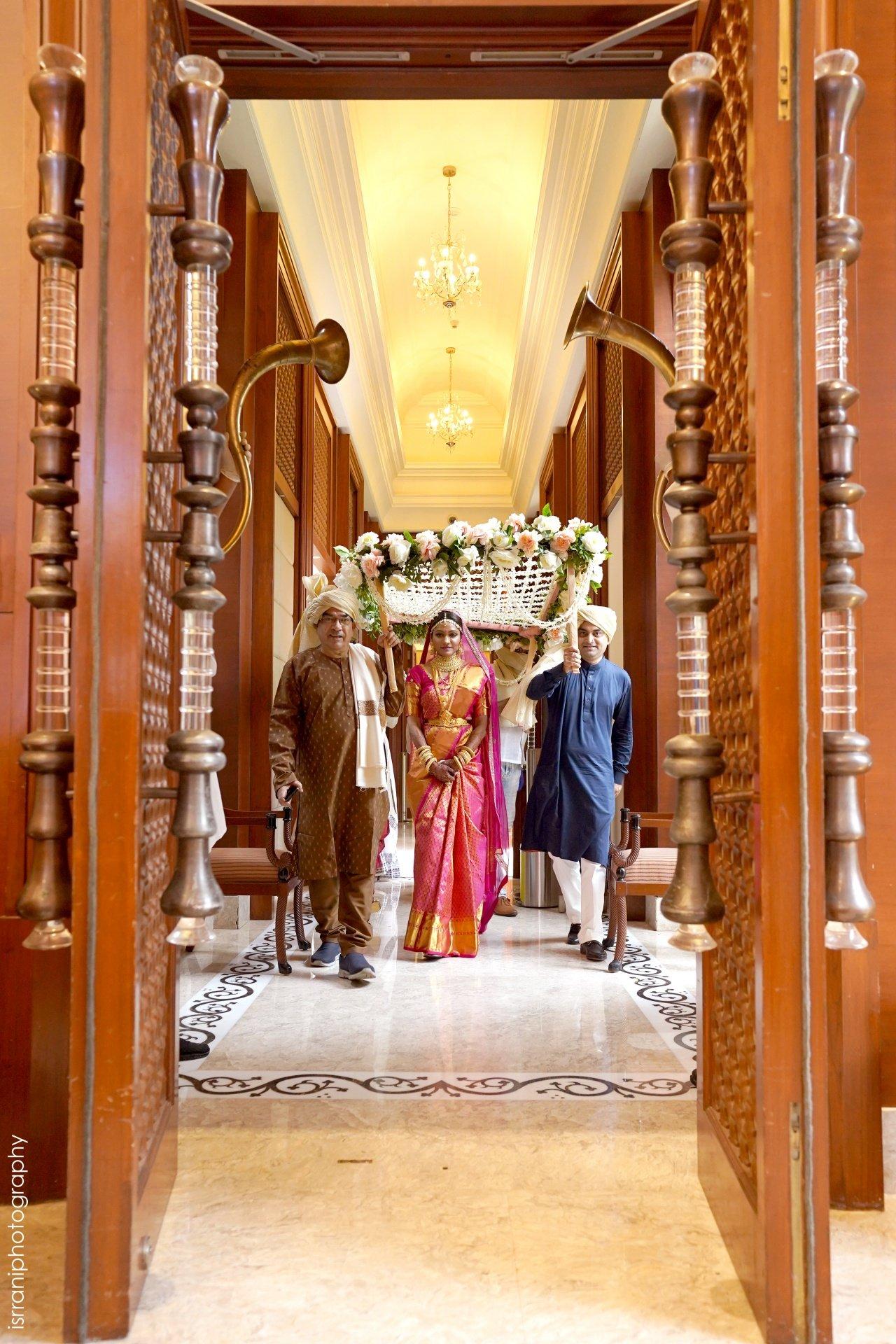 Her wedding attire was a true representation of her roots and was a beautiful reminder of the emotional value of heirlooms in a family. "I wore a fuschia pink Kanjeevaram saree along with temple jewellery gifted by my mother. I styled it with a sheer dupatta from Raw Mango and a choker maang set from Anmol Jewellers. Siddharth's white bandhgala sherwani was by Designer Tarun Tahiliani."
Outfits & Moments from Pre-Wedding Ceremonies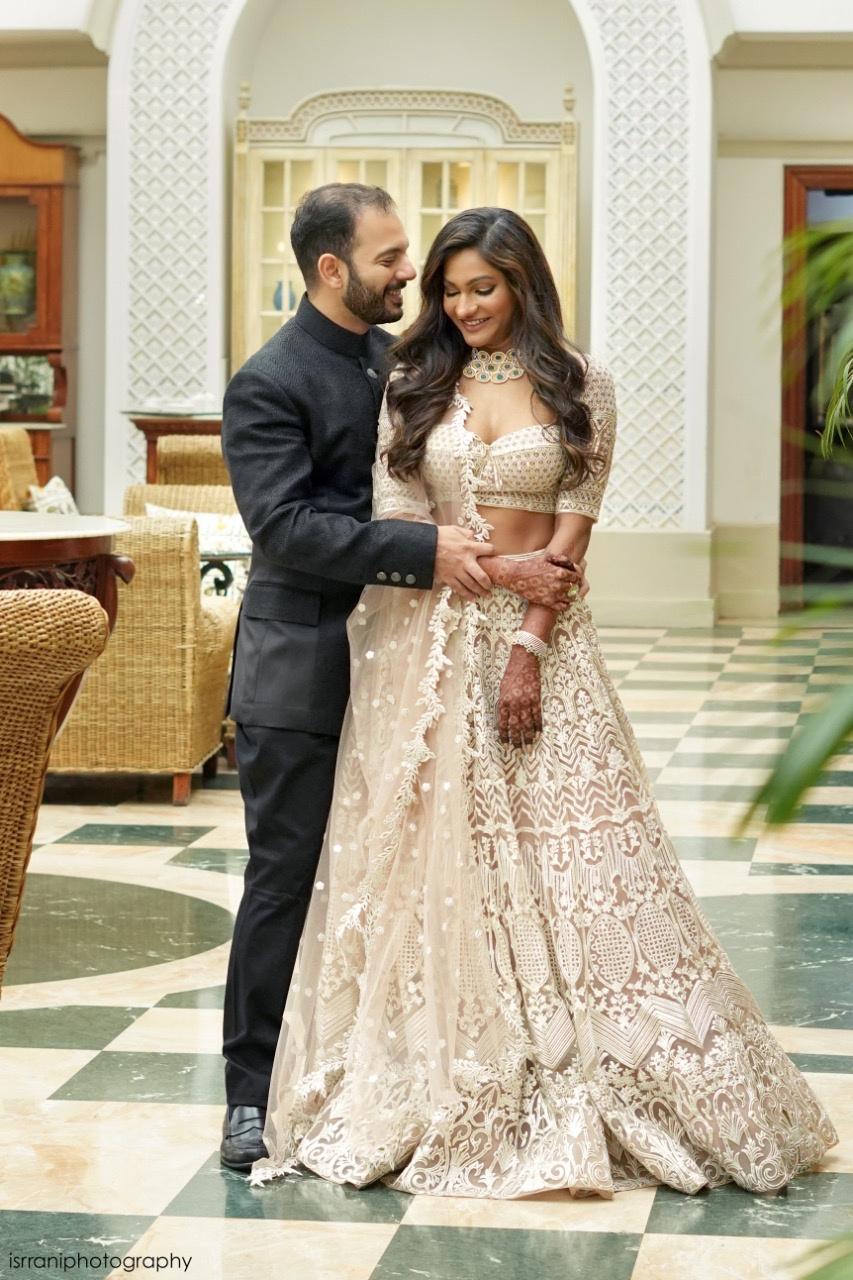 The couple's mehndi ceremony was a one-of-a-kind celebration with the likes of Lara Dutta joining them on a zoom call. "My friend, Sachin Kumbhar hosted the party on a zoom call and Shibani (Kashyap) dedicated a beautiful song to us." She wore a white lehenga adorned with golden threadwork by Rajat Tangri and paired it with a beautiful emerald choker from Anmol Jewellers. Right before the pheras, Eshaa was seen strutting the ball room in a resplendent Falguni Shane Peacock lehenga that was embroidered to perfection. Speaking of finding the right wedding outfits during these unprecedented times, Eshaa shares, "While my wedding saree was from my mother, I had to make some calls to buy the rest of the outfits online. Siddharth's white bandhgala sherwani was designed by Tarun Tahiliani and was sent from Delhi. He had to go out once for the trial."
Eshaa Amiin & Siddharth Pradhan's wedding saga sets major goals for couples across the country who have had to press pause to their wedding plans due to the pandemic. At WWI, we believe #Loveisnotcancelled even if many activities across the world are, and time and again endearing couples have proven us right.
Read more about planning an Intimate Wedding during the pandemic and choose a trusted venue with us.
All Images are sourced from Israni Photography & Eshaa Amiin.