Engagement Announcement Ideas To Try As You Reveal The Big News
If you just got officially booked and are waiting to announce the big news to your friends and family, here are a few fun ways to do it: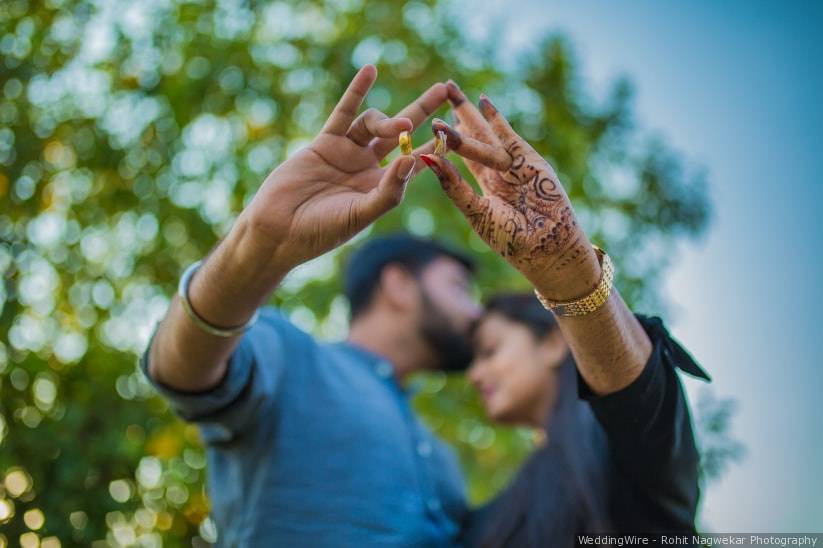 Just put a ring on it? Woah! Congratulations! If you can hardly wait to shout from the rooftops and let everyone know about your happy moment, we get you. Especially if what's happened has been a transition from your beautiful love story to happily ever after. Here are some ways in which you can share your excitement with everyone you know, in the most swag way possible.
1. Share your story in images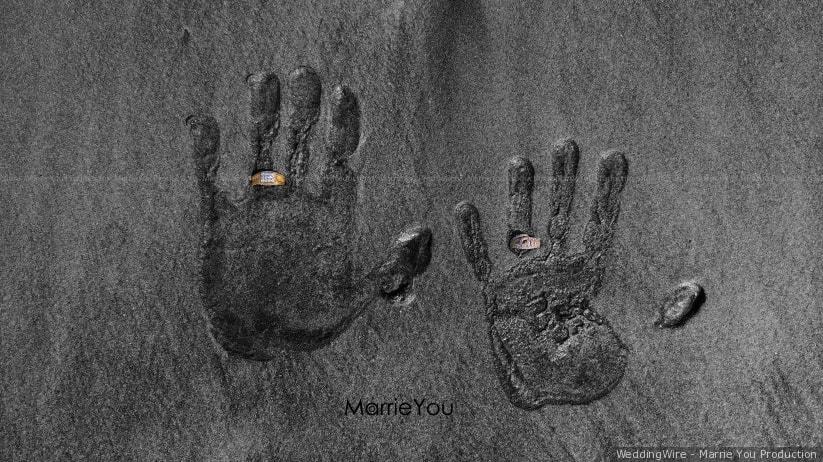 Make it a fun narrative with pictures and tell your loved ones a little about your first date and how it led to your major moment together. You can send personalised letters, emails and also put posts up on social media. Don't forget to click lots of pictures from the occasion and pick the best ones for your social story.
You can use wordplay, mention how you've said yes and even do a fun photo shoot with a pose for the big proposal.
2. Have someone take a video
Make sure there's someone around to film the actual event and have it edited. Send the video in the form of a big surprise to your loved ones and watch them gasp in surprise and express joy when they finally find out. This will be something unexpected and add to the fun element. You'll also be able to include everyone in a more special way.
3. Send a box of treats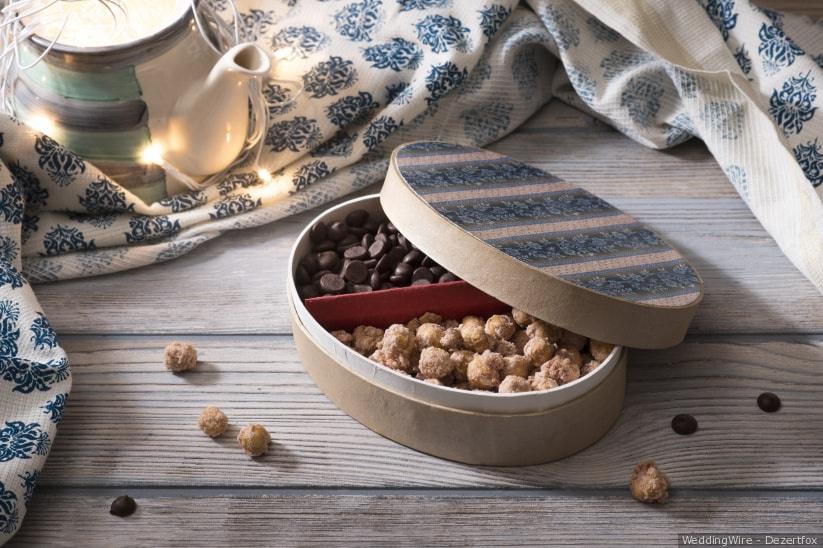 Put on your thinking cap and ensure that everyone gets your engagement announcement on a sweet note. Send everyone a box of little treats with a note, or a hamper with gourmet delights. This works best for your loved ones and your closest friends.
You can even go desi and share it with a box of ladoos.
4. Throw a party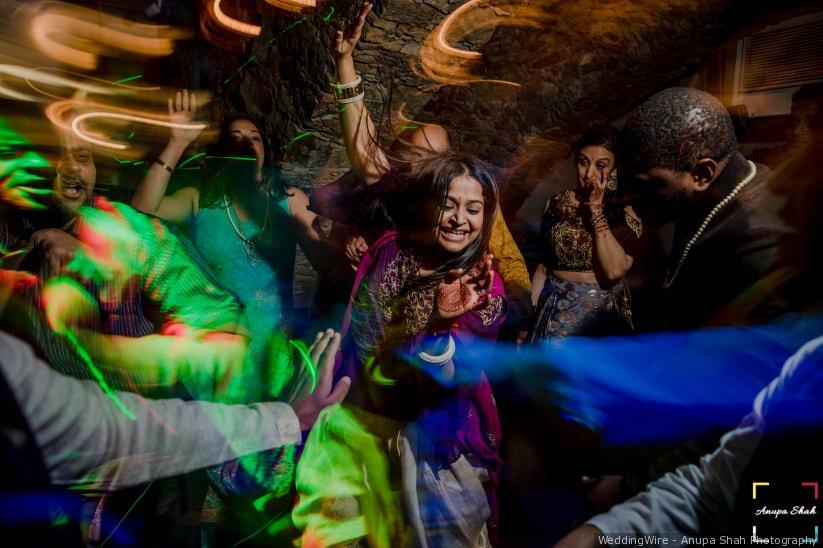 If you're ecstatic and want everyone to be physically present for the occasion, throw a big party at your house with a cake, balloons, champagne and more. Don't tell your guests what to expect until they're already there – make up an excuse for the party to get everyone to come. Choose a fun way to drop the bomb – maybe while opening the bottle of champagne. You can even add a symbolic song or a slideshow to make it memorable.
5. Add a dash of humour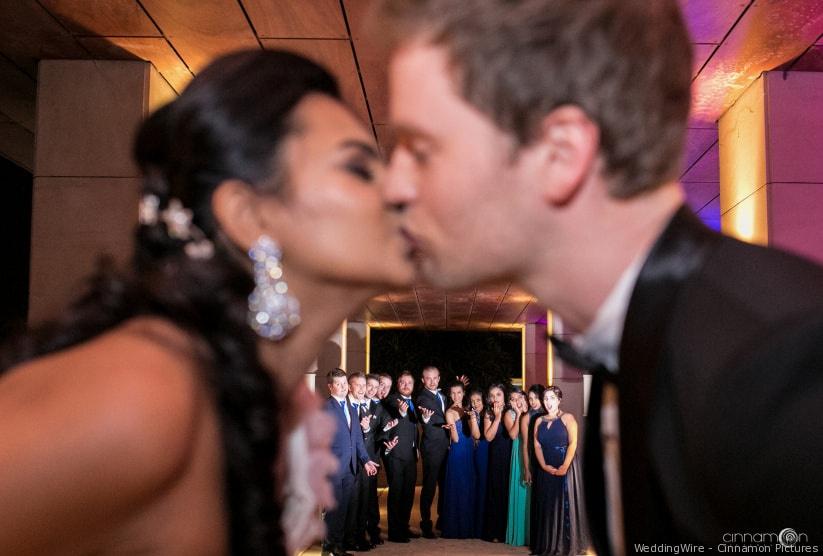 You don't need to keep it serious at all, come up with funny lines and have them printed on cards. Send those out to everyone with a picture of the two and the engagement ring. You can even think of writing personalised notes to your closest friends and family members to make the engagement announcement even more special. The cards can also have caricatures or funny story printed on the front. You'll be amazed at the kind of reactions you'll get!
6. A hashtag and a ring selfie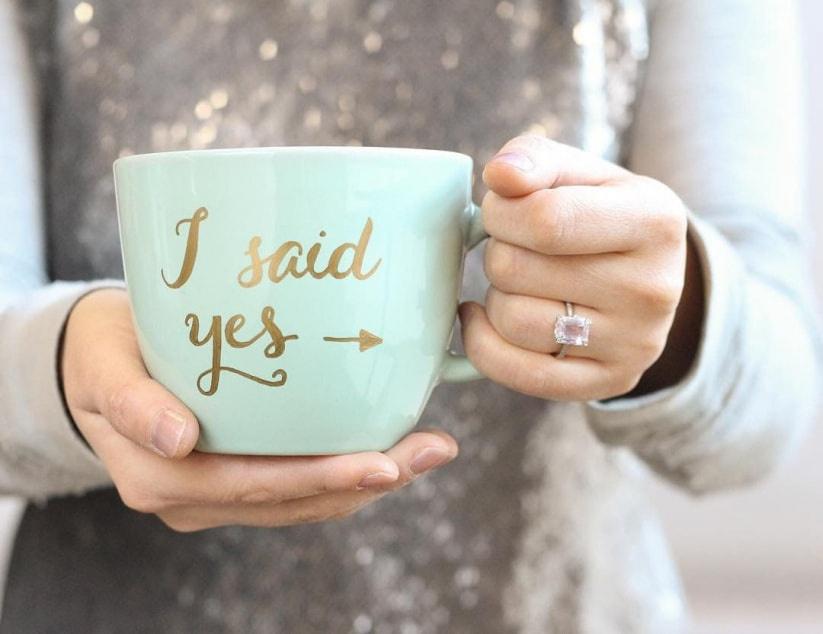 Image courtesy: Pinterest
Think couple hashtags only rock at a wedding? Bump the bandwagon and begin trending with your own couple hashtag, alongside your engagement announcement. What's more - you can add a ring shot to it and let everyone know the news like a boss!
You can do so with an engagement mug or just your pretty, manicured hands sporting a rock.
7. Get it printed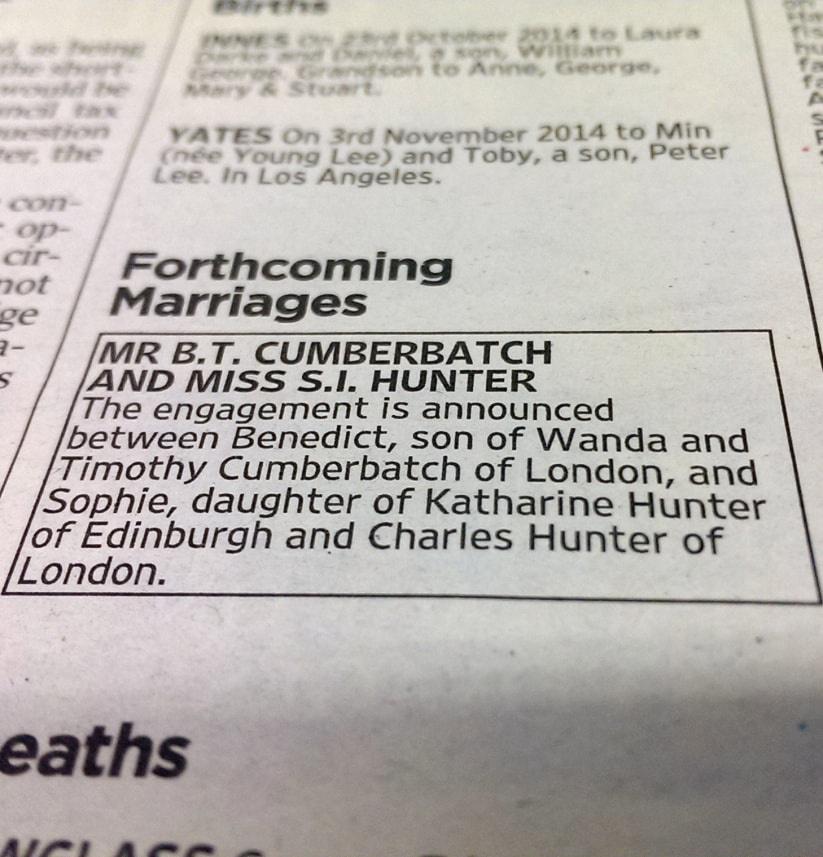 Image courtesy: Pinterest
You could go completely old-school and get your engagement announcement printed in the newspaper! Think how much fun it would be to Whatsapp your friends to open the day's newspaper and check out a certain page. The mysterious message would actually create the intended surprise effect you want for all of your loved ones!
8. Make it your digital invitation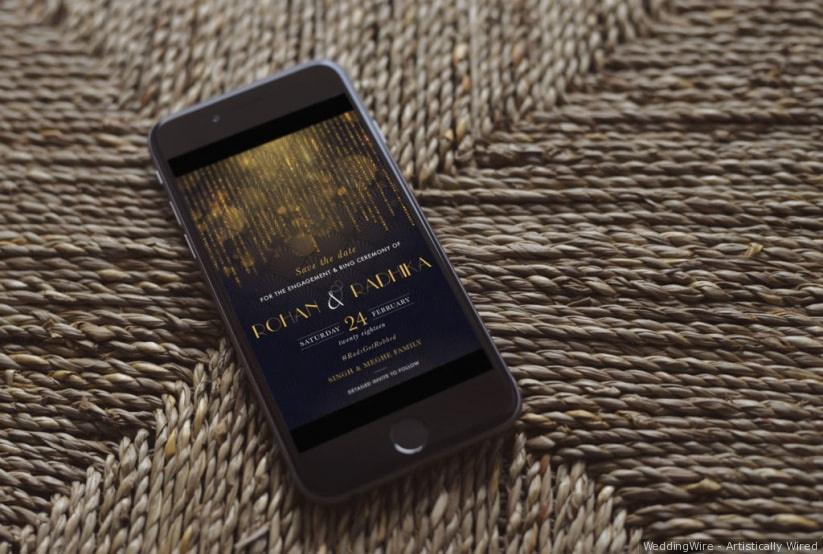 When everyone is hooked to their smartphones, the best way to let them know is by sharing the message on their 6-inch screen space. You can either use your engagement photoshoot shots or get an e-wedding card designed. You may also turn it into a text invitation and type it through to them.
9. Take filmy inspiration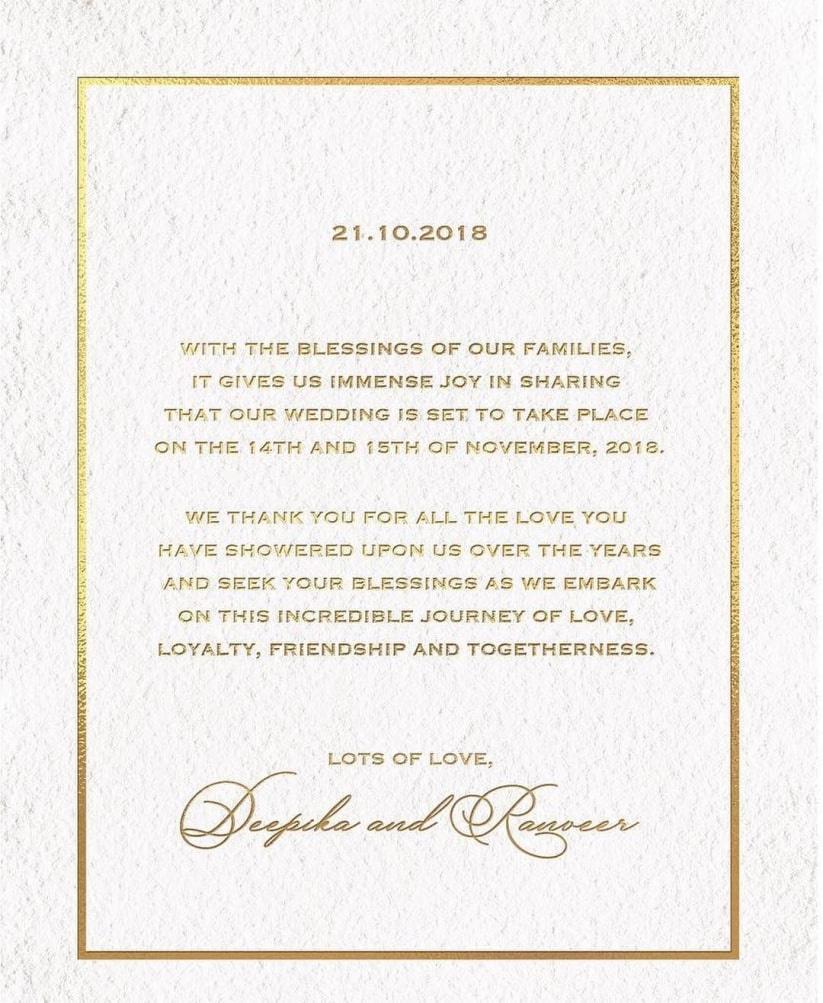 Image courtesy: Deepika Padukone's Instagram account
Recent high-profile Bollywood weddings like Sonam Kapoor's wedding and the Deepika Ranveer marriage earned special browny points because of the way things were handled, starting from their marriage announcements. While Sonam laid her plans out elaborately with a botanical print e-invite, Deepika and Ranveer Instagrammed their announcement identically before they went to Lake Como for their destination wedding.
Do the same with a single card post on your social accounts.
10. Release a few balloons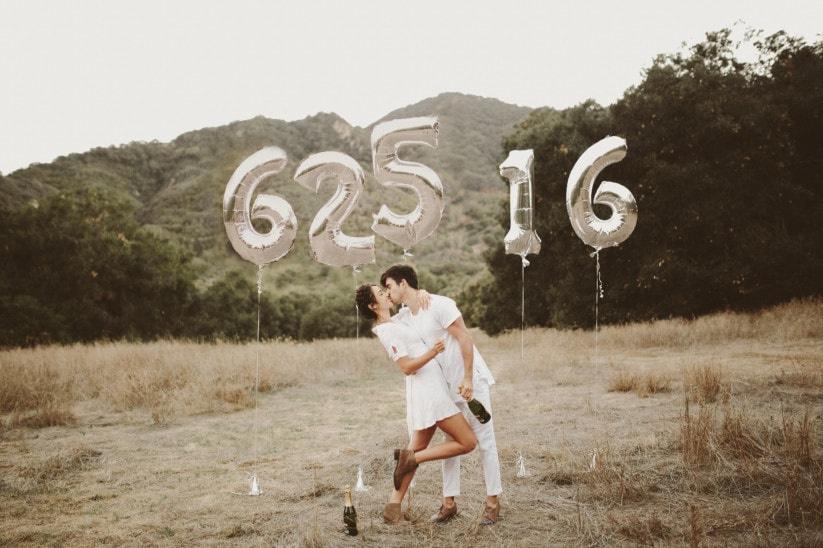 Image courtesy: Pinterest
Announce your date by puffing it up and sending it through to the clouds (or at least up in the air)! Invest in number-shaped balloons as your engagement announcement. You can combine this with a capture of the moment - either as an image or as a video.
In the end, your engagement announcement depends on how you wish to let the world know about your news. It's also dependant on your personalities - the more open you're, the more boisterous you would want your news to be.
Inspired yet? Get ready to shout about the change in your relationship status and find the best way to announce your engagement.