4 Sure-Shot Hacks for Gorgeous Engagement Photos That Make People Swoon over Your Love Story
If you're wondering how to get the dreamiest and gorgeous set of engagement pictures, here's a useful guide: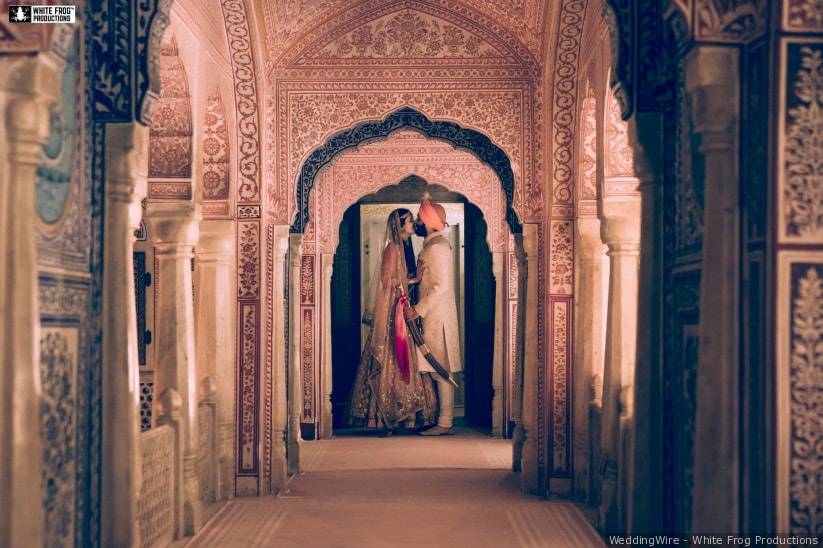 Engagement ceremony is the mini version of the actual wedding and hence engagement photos act as a peek into the future. Since not as many guests attend the engagement as compared to the wedding or reception, you have a lot of things to take notes from this event and jazz up on the next. You already would've practised a lot of poses with your partner for the pre-wedding shoot, but you can always ask the photographer to use the wedding décor to enhance them for capturing beautiful shots. Let us explain what all goes into preparing for the perfect engagement pictures.
1. Think of it as a trial run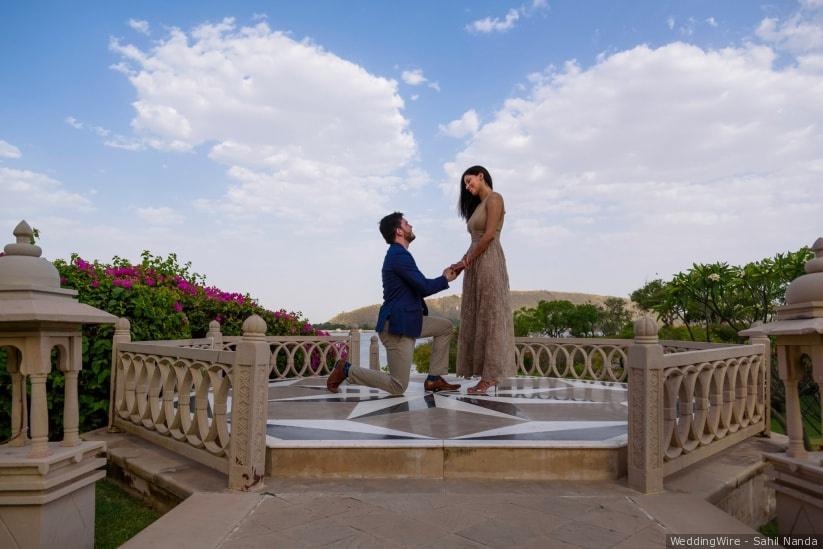 This is a great opportunity to get comfortable in front of the camera with your partner, see what you like and don't like based on the final set of engagement photos. You should be able to even get a good sense of your photographer's personality. Don't be afraid to experiment and have some fun while you're prepping for the shoot! See what helps you get comfortable while being shot. Funny anecdotes, for instance, or even props may really allow you to feel at ease. For your pre-wedding shoot, you would've been in a different attire than the one you don at your engagement. Your engagement dress is a part of your bridal trousseau which majorly contains heavy outfits. If you can learn to pose in this heavy attire, posing at the rest of the ceremonies will feel like a cakewalk.
2. Be true to yourselves

What do you two love the most, where do you feel content? It could be the beach or your favourite restaurant or a boulevard or that picturesque spot with the city's twinkling lights. Don't make it impersonal; take your personalities and bring them out in the engagement photos while zeroing down on the location for the shoot. Dress up as you feel comfortable, be it in a bridal gown or lehenga. The idea for engagement photography is to avoid cheesy and conventional pictures, and opt for pictures that say a lot about you and your partner. If you're happy with the location, the pictures will turn out to be a lot more natural and fun. Whether you're busy enjoying like a kid at the cake cutting moment or overwhelmed with emotion at your dream wedding finally enfolding itself, let your feelings show and make these engagement photos speak a thousand words.
3. Research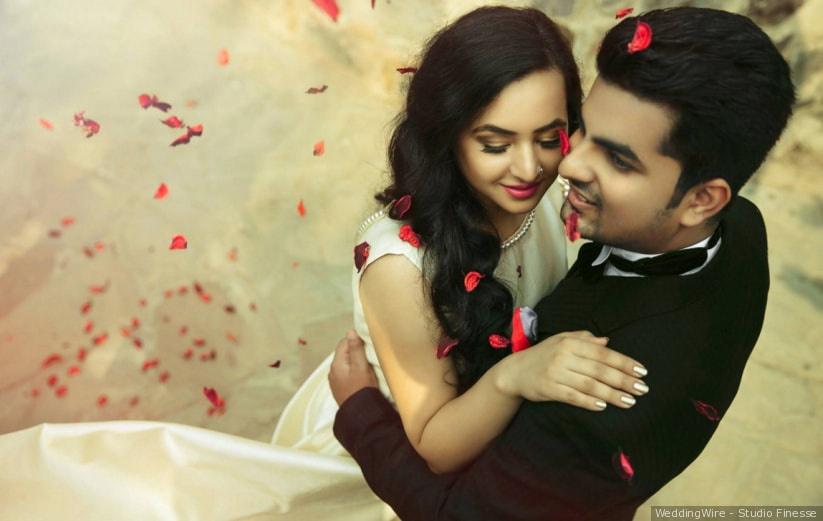 Run quick searches on the internet and look for things like Pinterest boards to find something that truly appeals to you. Doing your research well, and showing your photographer with engagement photos as samples will give everyone a better idea of what you're looking for and will help you prepare accordingly. That way, you'll also know what kind of engagement pictures draw you in and help you and your partner get beautiful wedding poses that live up to your expectations instead of nasty surprises. You'll also feel less nervous if you've looked through some pictures beforehand and aren't completely clueless about what to expect. Remember to save or bookmark these poses and inspiration. You wouldn't want to google these things at the last minute.
4. Don't underestimate spontaneity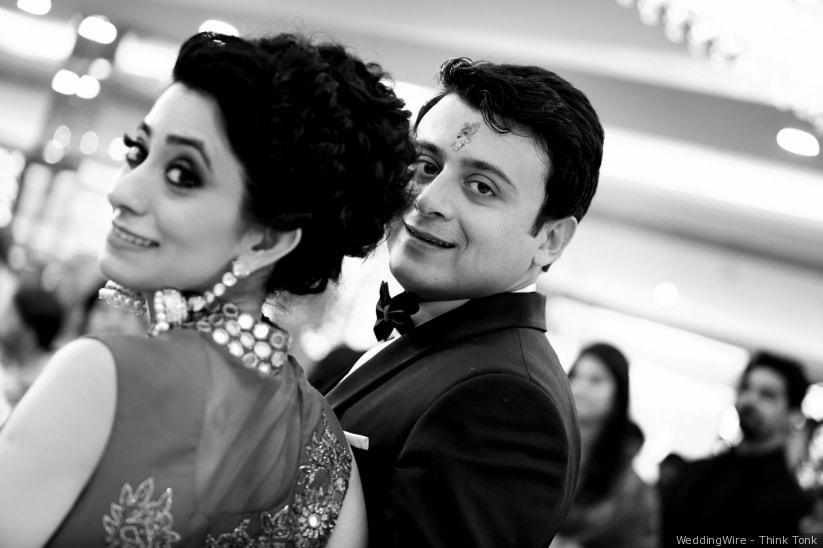 It's crucial that while trying to get the best set of engagement photos possible, you shouldn't lose yourself and end up looking like other people in the pictures. It's okay to let go and walk hand in hand, laugh with each other and crack silly jokes in the pictures. Being normal with each other will help getting stunning candid pictures and the right photographer will be able to truly capture the vibes. You must not think too much, relax and treat the photo shoot like another opportunity to get to know your partner in a better way before you start a new journey together.
Engagement photography can be fun and adventurous or even simply romantic, focusing on your engagement rings and getting some candid shots during a coy performance on romantic wedding songs. It depends on the chemistry of the couple and how you want to introduce yourself as a couple to the world. It all comes down to your tuning with the photographer! Let your engagement photos showcase your love story to the world. This means that you should focus on having fun and a lot of it. Rest would be your photographer's job to click some perfect candid shots. The emotions of these moments will be frozen in your engagement photos forever.
Do you want your engagement photos to be captured by the best of wedding photography professionals? Get in touch with them today!