Wedding Announcements Done Right: Lessons from Sonam Kapoor Wedding
Already peeled about what cues you can pick from the upcoming Sonam Kapoor and Anand Ahuja wedding. We bring you the first in the set - styling your wedding announcements and other core information like a pro!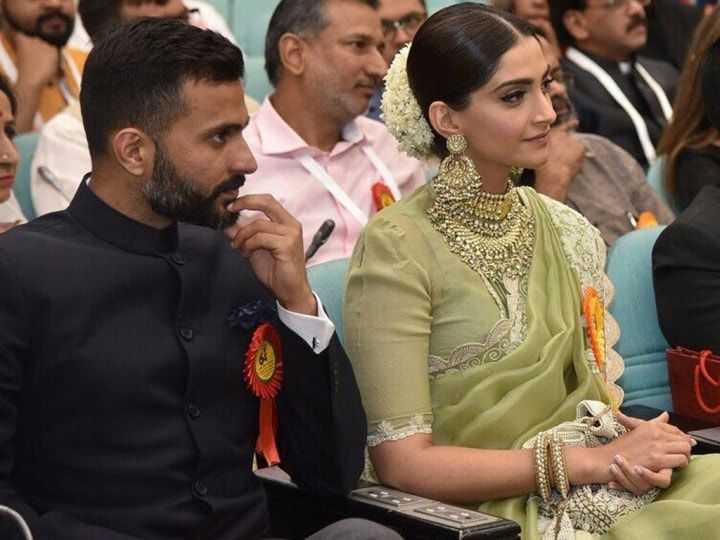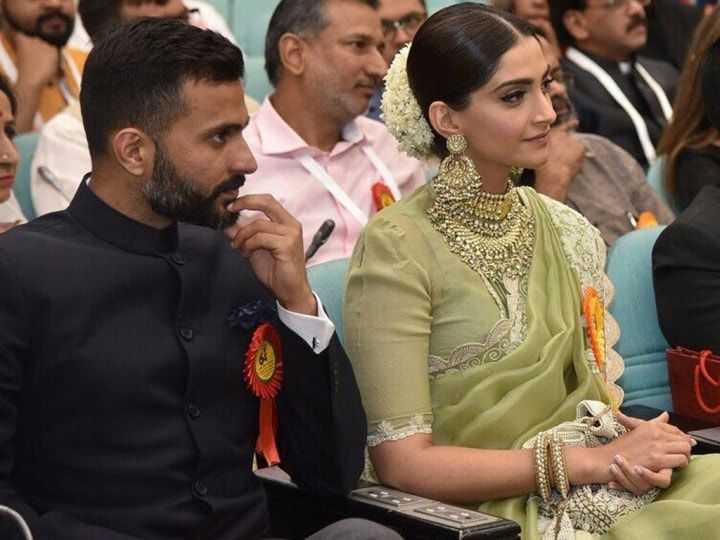 (Image Courtesy: Business Recorder)
It's that time of the year again, when we, as a celeb-obsessed nation get ready to take cues from the next big wedding around the corner - the Sonam Kapoor Anand Ahuja wedding, due on Tuesday, May 8. And as we wait to wonder (and wow) at their choice in gala ceremonies, bridal outfits, wedding dance songs and more, here's something that may satiate that hunger. We begin by examining their wedding announcements and the why's behind the timed declarations.
What are wedding announcements?
A formal vein towards any wedding, wedding announcements are a public notice for the occasion. They work as a formal confirmation of nupitals, declaring who has decided to get married, where and when. Contrary to an invitation, this is a courtesy by which you share the good news with extended friends, family and the wider public, who may not be there at the wedding. In the context of celebrity weddings, this implies to the general public and serves as a structured way to release just the amount of information that's required.
It's the official and 'real' source of details.
It's also different from the wedding invitations, where you extend a warm welcome to the guest, by asking them to grace the occasion with their presence.
The Sonam Kapoor-Anand Ahuja set of announcements: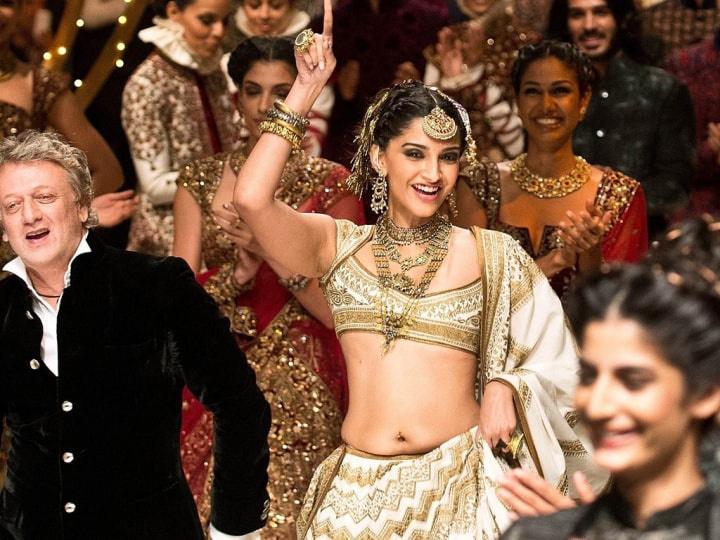 (Image: Business Recorder)
Though speculation of a May wedding had been in the air for quite some time, Bollywood actor Sonam Kapoor, her intended beau Anand Ahuja and all members of the Kapoor khandaan had chosen not to speak about it at all. In fact, even when they were asked about it, they chose to deflect the issue.
On April 25, at the trailer launch of 'Veerey The Wedding', she asked the press to focus on the film, when asked about the ongoing marriage rumours.
"We are talking about Veere Di Wedding here. I don't want to say much. I have decided to stick to the film. Everybody will know everything in good time. This is not the right time. I have always had a good relationship with the media so whatever happens, I will share in good time. Thank you so much for keeping your patience."
Similarly, when her father, actor Anil Kapoor was asked about the wedding, he had said, "Media has always been with me and my family when we began our careers. We will share everything at the right time."
And then, they issued this formal statement:
"The Kapoor and Ahuja families take great joy and pride, in announcing the marriage of Sonam and Anand. The wedding will take place on the 8th of May in Mumbai. Since it is an intimate affair, we request you to respect the family's need for privacy. Thank you for all your blessings and love, as we celebrate this special moment in our lives."
The Wedding Invitation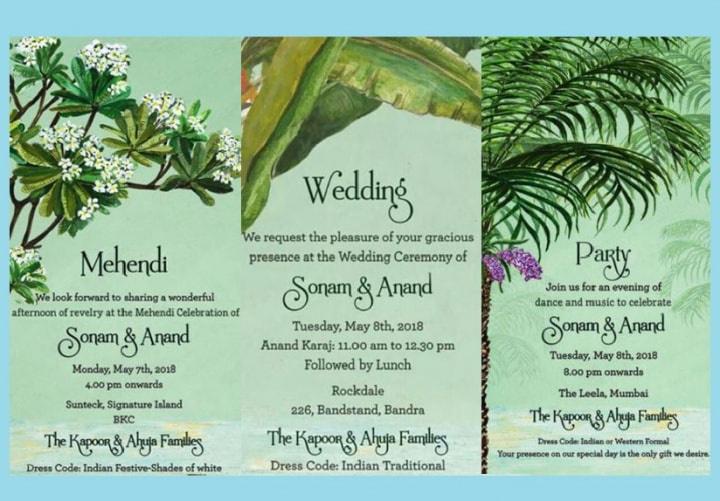 (Image courtesy: Town News)
In contrast to normal wedding announcements, an invitation is an expressed welcome to attend the festivities. Ever since the celebrity couple released theirs, it has gone viral. An e-invite, the invitation has several tones which could become trendsetters in their own right. Brides-to-be, here are your notes:
Minimalist design
Botanical elements
Secular cards - without religious or cultural embellishments
Explicit dress codes
An e-invite over a printed invitation
Cues from Sonam's Wedding Announcements:
1. Have a clear plan of action
Sonam Kapoor, her family and her media team were clear about when they wanted to release the information and how. For the not-so-famous brides, it's a clear cue to be clear and thorough about your plans - what's happening, when, where and who's invited.
2. Be Consistent in Your Statements
The family faced an uphill task in keeping the wedding plans and details a closely-guarded secret, what with the amount of paparazzi stationed outside. Choreographer and director Farah Khan may have let slip that the marriage was near the corner, but they chose to maintain their position around a 'very soon'. Your cue would be to know what to say, to whom and when. If you are posting on social, but not inviting a lot of guests for the event, it would make sense to keep your wedding announcements after your marriage ceremony.
3. Be Careful About Your Confidants
The bigger the event, the more a bride feels it necessary to keep it under wraps. However, this isn't always possible, courtesy social media. So, be focused on who you would wish to share your first set of information with.
4. Release Information When Necessary
The Sonam Kapoor wedding was made public just days before the first set of events took place. Even now, the family has chosen to not reveal more details than those available on the wedding invitation. This keeps the tide of excitement high and everyone pepped and salivating for more.
5. Keep personal and professional life separate
Though the timing for her next film, 'Veerey Di Wedding' is quite close to her wedding, the actor has chosen to not mix conversation about the two. That's an ideal position. Keep your office and work commitments separate from bridal shopping sprees, trial sessions and salon days.
We hope that these cues help you outline what you want in terms of your wedding announcements. Stay alert on all other news coming from the wedding - we know, we are!