These Bachelorette Hashtags Are Awesome Additions for Your Party!
The last party before tying the knot should be epic and beautiful. Here are some bachelorette hashtags that you have to include in your venue décor!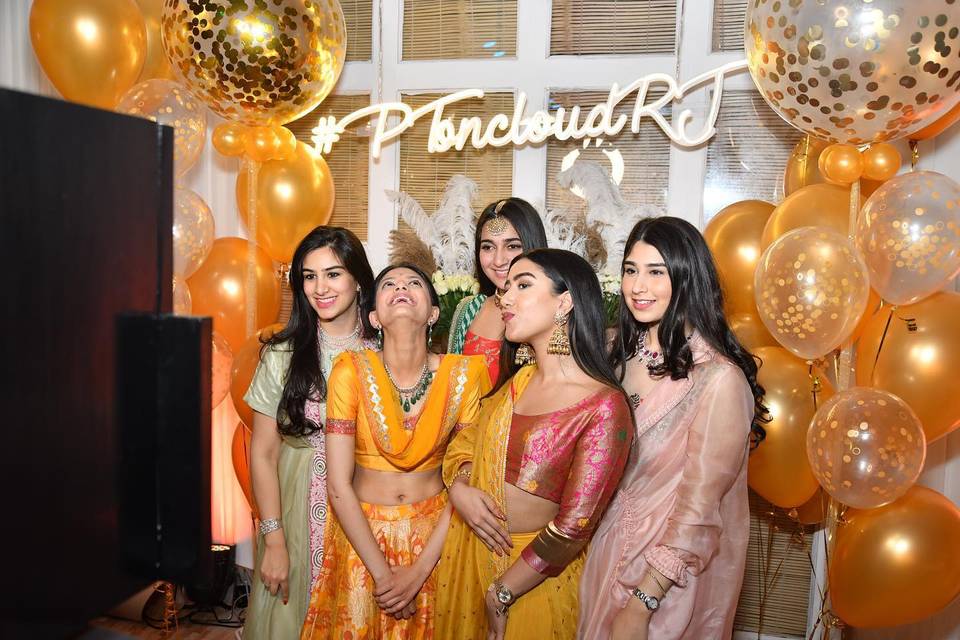 Bachelorette party is undoubtedly the most important party of a bride's life. It is the last hurrah before she ties the knot with her soulmate and sets on a new life journey together full of responsibilities and hardships. It is important she forget all the stress of the wedding and the upcoming duties that come with becoming a wife and a daughter in law. It is her last chance to enjoy with her friends like family and everyone close to her heart. She can do anything for her bachelorette, be it a vacation or a night out, as long as it is what her heart desires.
No matter what you end up doing, the venue should be perfect with all your favourite decorations in your choice of colours. Hashtags have become a huge party essential when it comes to the venue décor. It is a brilliant idea to add personalised wedding hashtags to your bachelorette.
If you are looking for ideas for bachelorette hashtags, we have the most relevant ones here for you!
#THEJOINTACCOUNT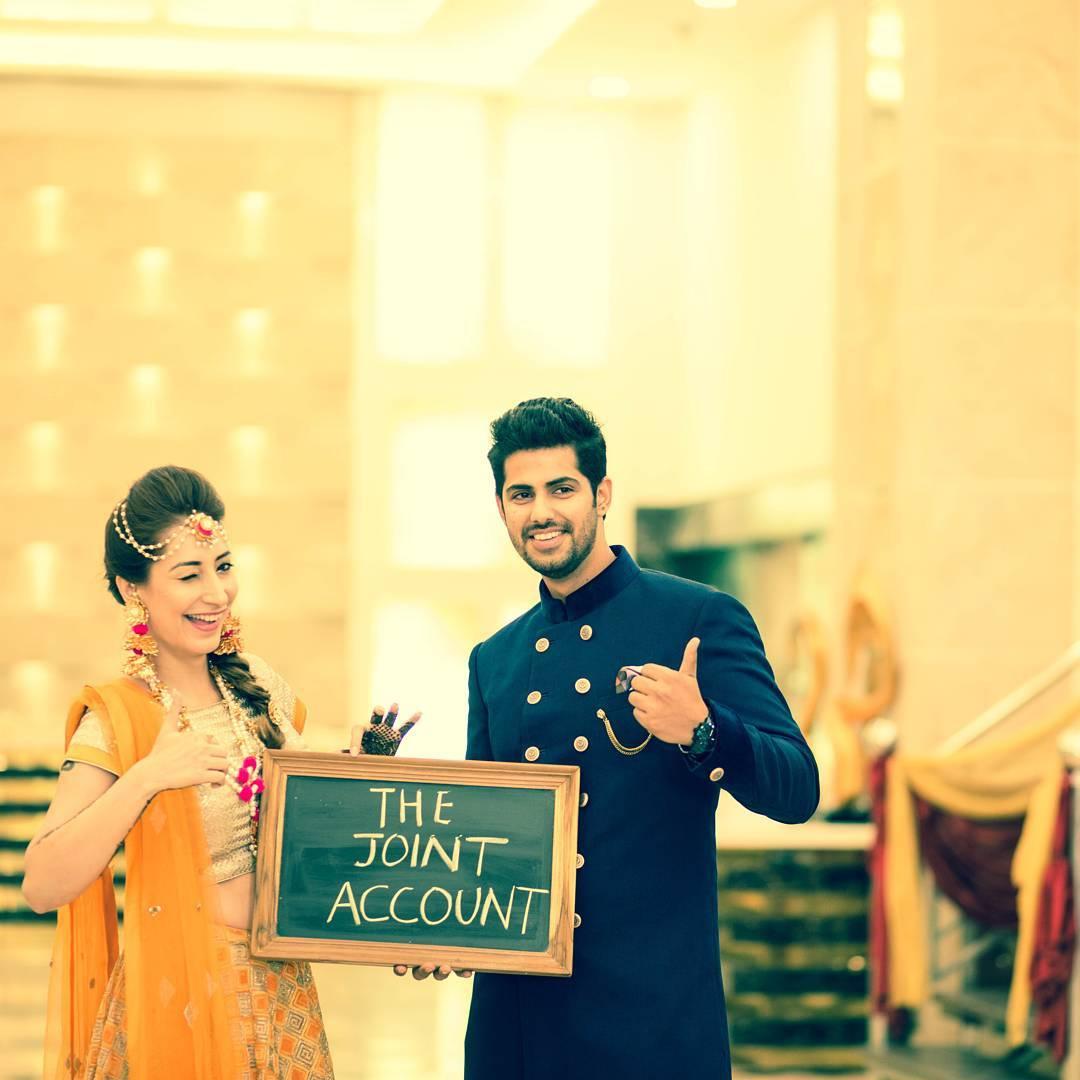 This hashtag comes from a personal story. The couple in the picture met in a bank so, they named their wedding The Joint Account. You can also create a hashtag based on the place of your first meeting or think of an anecdote that defined your relationship and make bachelorette hashtags from them. You can also use them in your wedding décor.
#HAPPILYEVERAFTER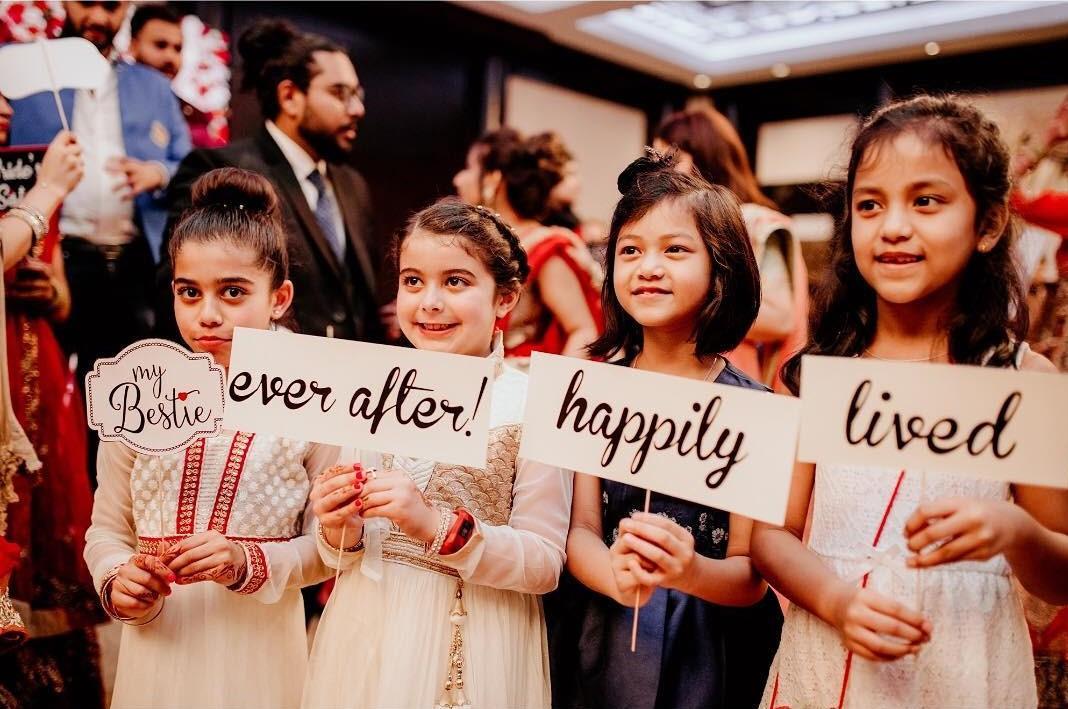 Every bride and groom promise a lifetime of commitment to each other and prays for a happily ever after. Creating bachelorette hashtags from this saying is a very good idea. You can miss match them or add elements from the bridesmaid's perspective just like the picture.
#LETSFLAMINGALE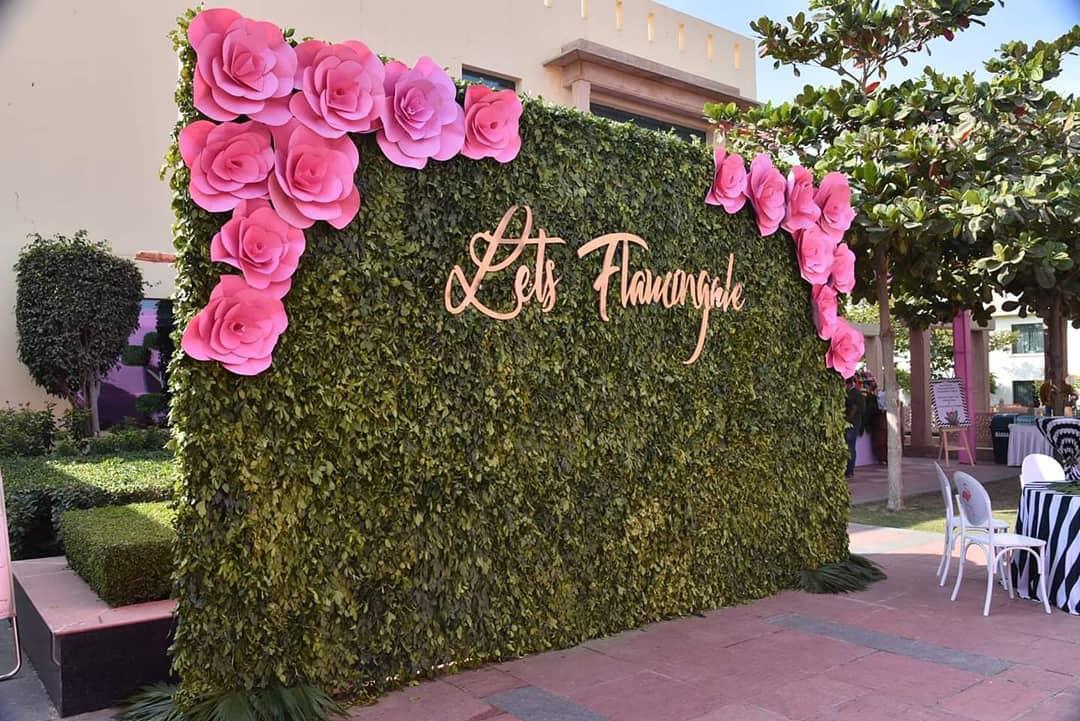 Image Courtesy: Frontier Weddings
If your first meeting was awkward as hell, #LETSFLAMINGALE is perfect for you. Flamingale is "the act of trying to flirt but you are so awkward you become a flamingo".
#THEAASHIK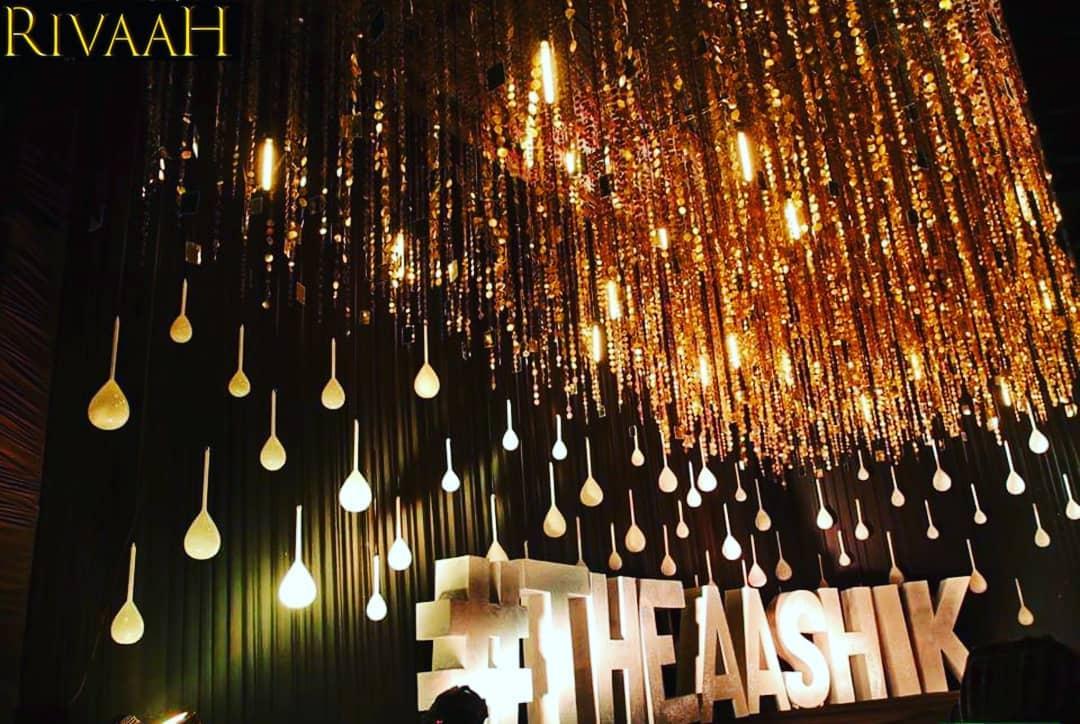 Another very different bachelorette hashtags idea is #THEAASHIK. If your groom had to woo you for a very long time before you said yes, this hashtag idea is perfect for you. You can also use it if you and your groom are very romantic in nature and love to surprise each other with big gestures.
#DULHANIYA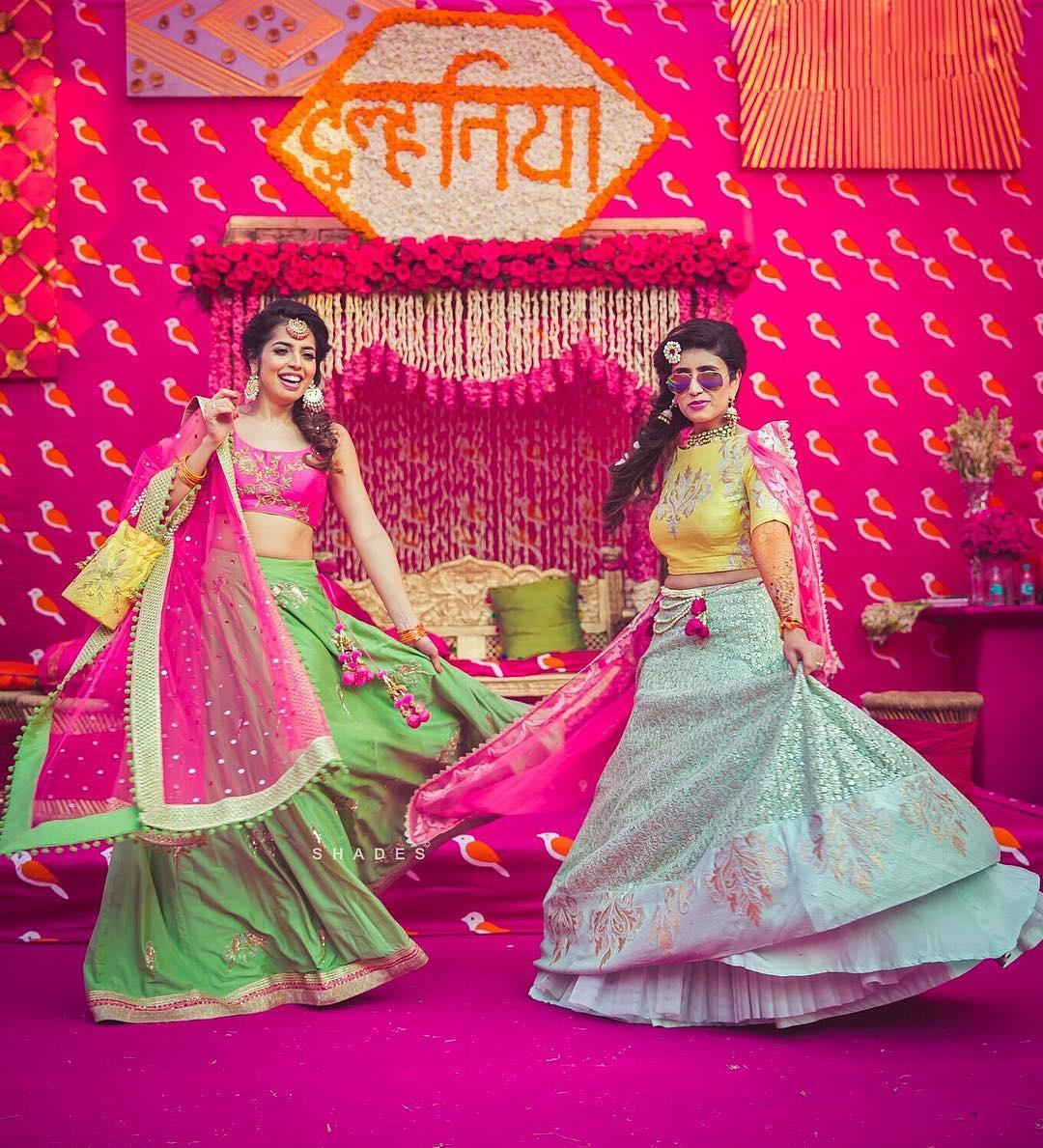 Image Courtesy: Shades Photography India
An oldie but a Goldie. Brides have been using #DULHANIYAN for a very long time now. Girls wait their entire lives to become a bride and marry the love of their life who will always love and protect her. This hashtag totally captures that emotion.
#MR&MRS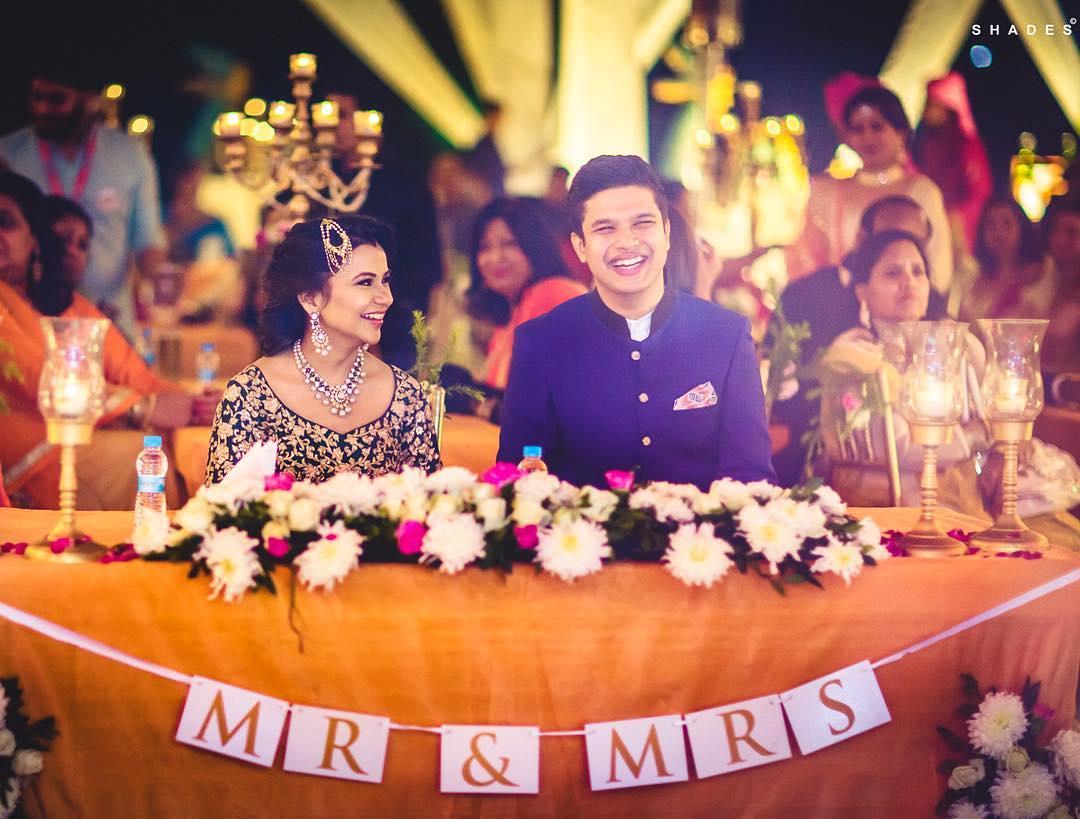 Image Courtesy: Shades Photography India
#Mr&Mrs is one of the must-haves bachelorette hashtags from our list. You need to have some element that is dedicated to your future. You can also add this hashtag to your Mehndi and Sangeet ceremonies as well.
#PUNEETLIDULHANIYAN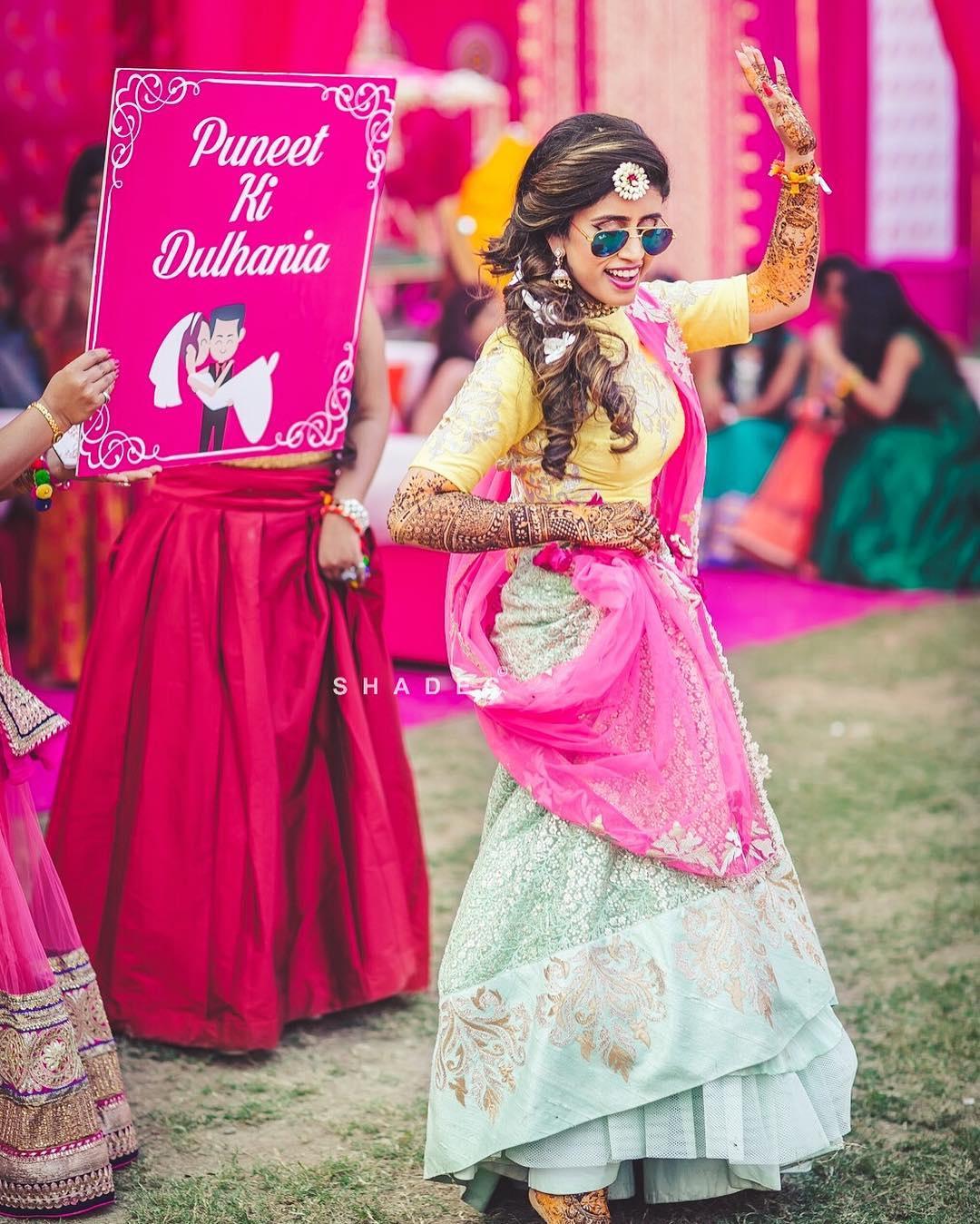 Image Courtesy: Shades Photography India
If you are looking for cute bachelorette hashtags, you will definitely like this one. #PUNEETKIDULHAIYAN is really adorable and flirty. You can even try to add this in your wedding outfit by adding an embroidered latkan in the skirt or the blouse. Just make sure that Puneet and his Dulhaniya do not mind. JKJKJK.
#RASHMI&SUMEET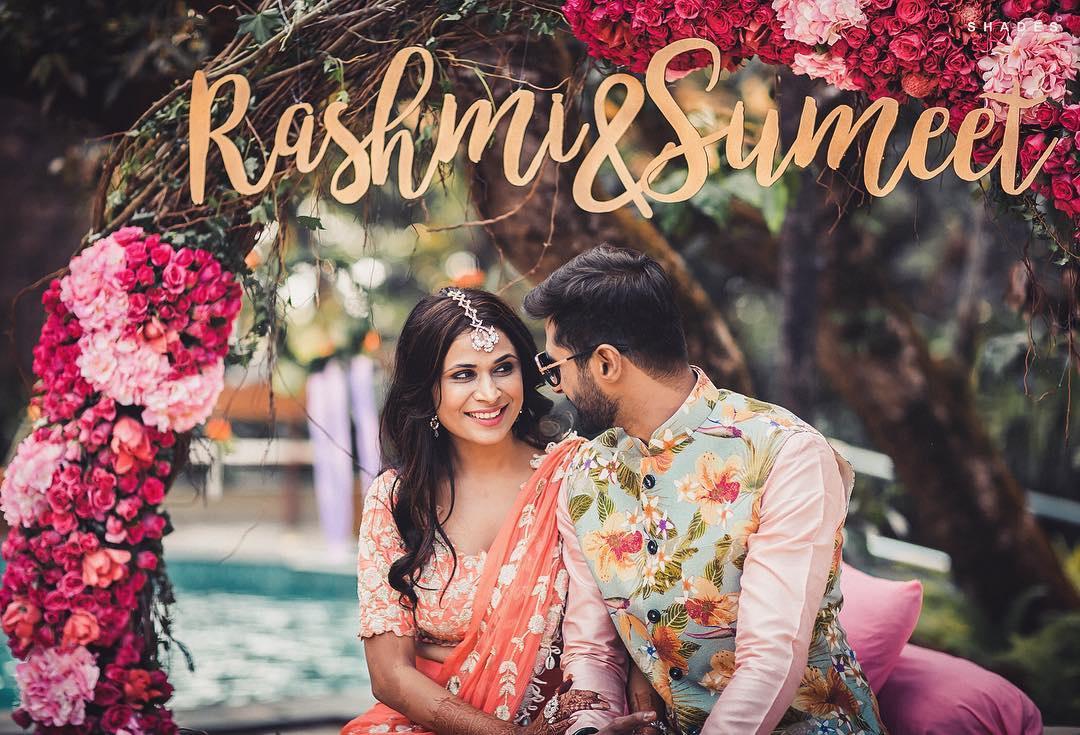 Image Courtesy: Shades Photography India
A sweet and simple hashtag created with you first or last names is a great idea for bachelorette hashtags. It will also give a more personalised effect to your entire venue.
#BRIDETOBE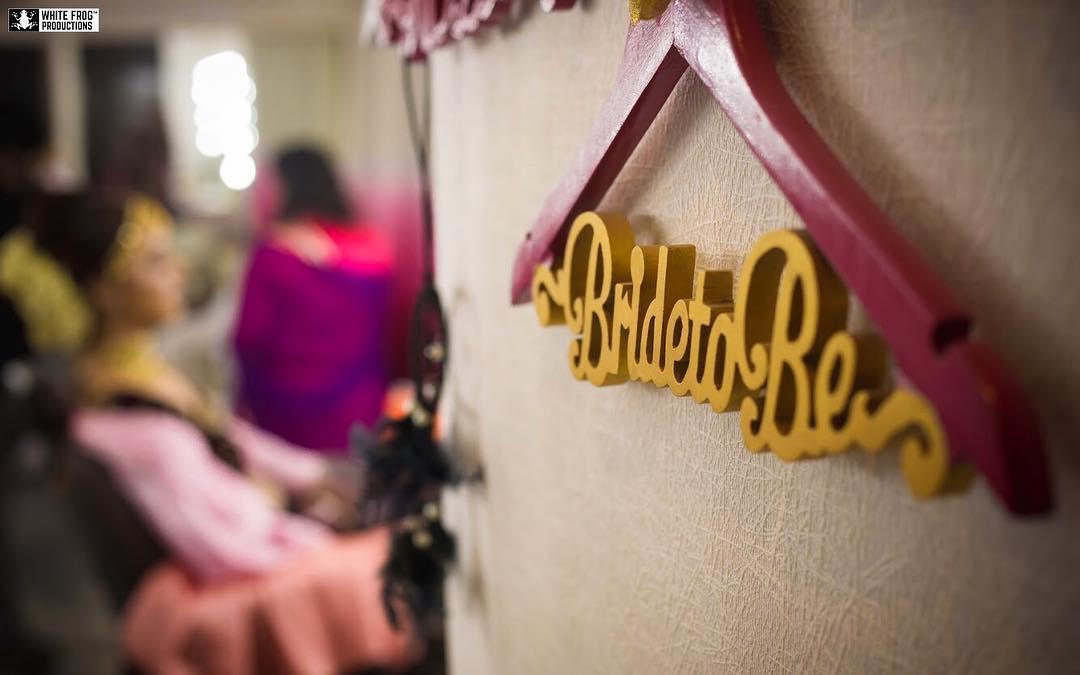 #BRIDETOBE is one of the most appropriate bachelorette hashtags for a bachelorette party. The bride is yet to become a bride and is having the time of her life at this party.
#SHIVAKSHI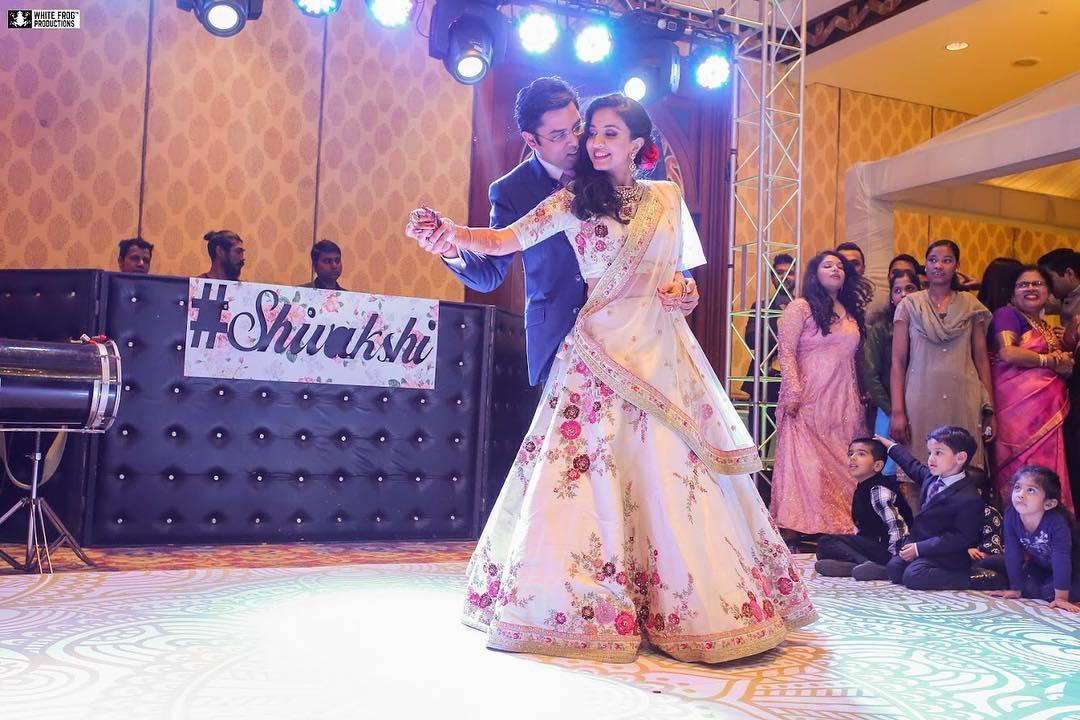 The idea of making couple names from your initials and creating bachelorette hashtags for your wedding has been going around for some years now. An example for a hashtag like this is Divakshi + Shiva= Shivakshi. The couple took shiv from the grooms name and akshi from the bride's first name and created a personalised couple name for them.
#RIANK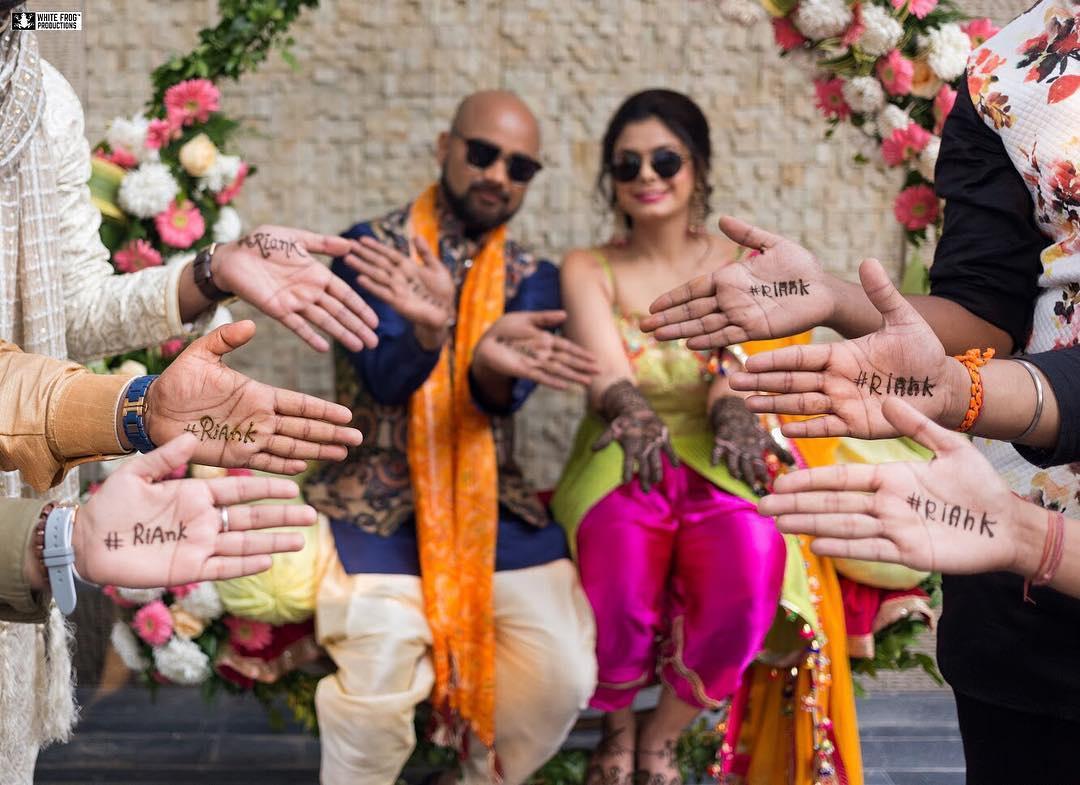 Another example for creating a hashtag from initials is this one!
#RIANK= Richa+ Ankur
They took 'ri' from Richa and 'ank' from Ankur and voila, they had their hashtag. You can also use them as your bachelorette hashtags.
#PATAKADULHAN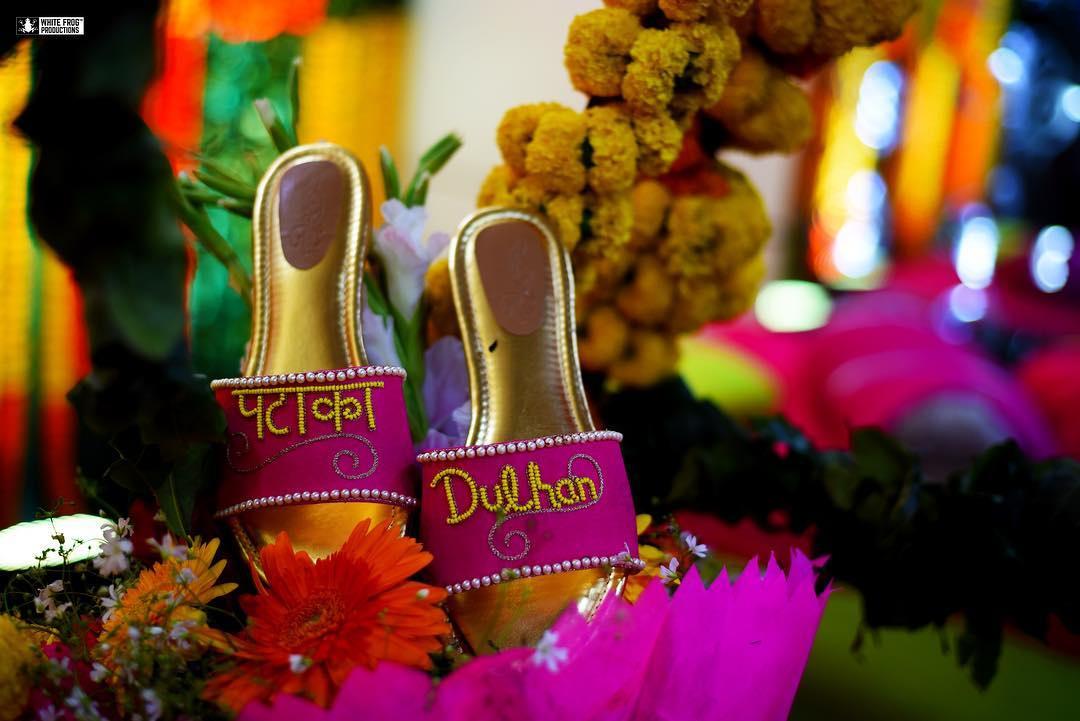 Bachelorette hashtags are witty and add a funny element in your decor. If you are looking for something similar, #PATAKADULHAN ticks all these demands. It is a great hashtag for a bachelorette and a mehndi ceremony.
Hashtags are the best way to add personal elements to your wedding, be it a bachelorette, a Mehndi or the wedding itself. It is also great to way circulate pictures on social media. Just ask all your guests to use your wedding hashtag when uploading a picture on Facebook or Instagram. That way you and all your guests can find them without much hassle.
We hope you use these bachelorette hashtags in your wedding and pre-wedding ceremonies. Tell us your favourite hashtag in the comments section below!
Don't know how to go about creating a social media-envy inspiring wedding? Get in touch with these wedding planners!