All You Need to Know About India's First Digital Fashion Week - FDCI India Couture Week'20
India's First Digital Fashion Week - India Couture Week witnesses our couture industry embracing the paradigm shift. In a larger than life celebration, 12 eminent designers present their festive-bridal wear collection of 2020-21. Read to know more!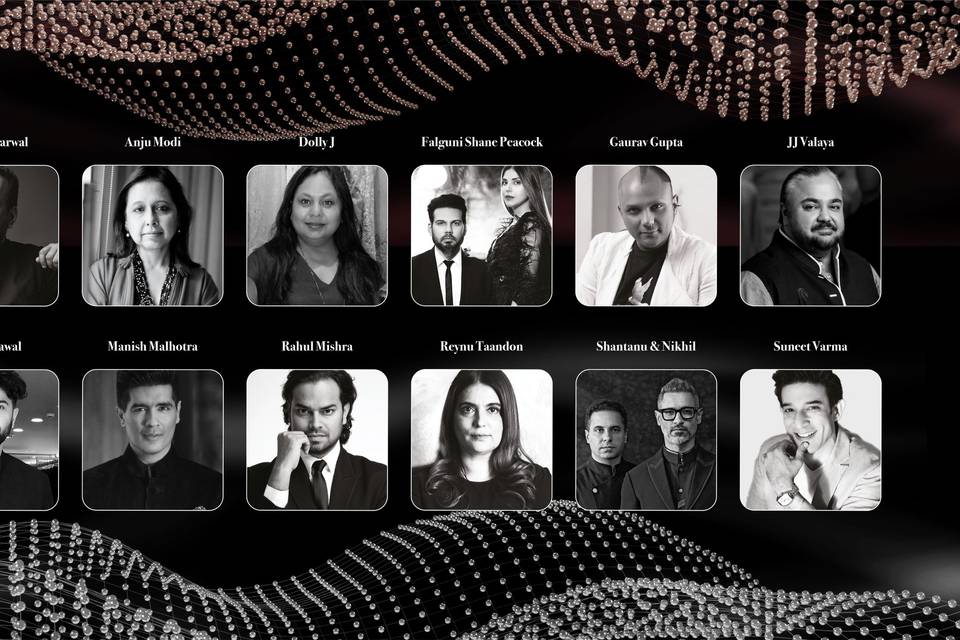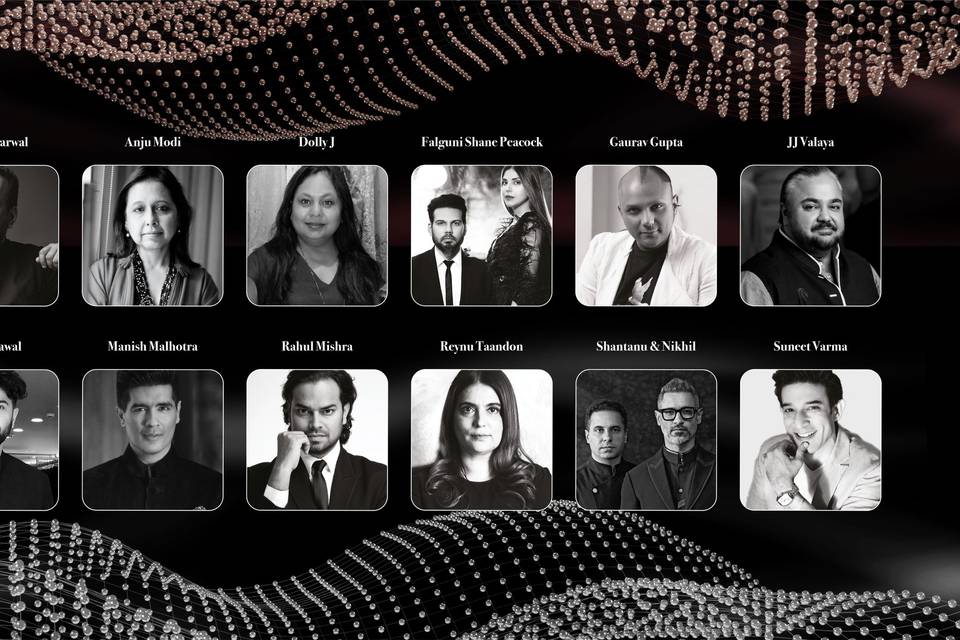 Image Credits - FDCI
FDCI, India Couture Week 2020 was the first of its kind to take the Digital Fashion Show route in India. When the pandemic prohibited the traditional format of the show, connoisseurs of Indian couture innovatively adapted to the current circumstances. A celebration of couture was unveiled on FDCI's Instagram page as India's 12 esteemed designers narrated the stories of their festive-bridal wear collection of 2020-2021 through inspiring and evocative couture films and live shows. The event unraveled through live shows from the 18th to 23rd September.
Day 1 - Gaurav Gupta presents 'Name is Love'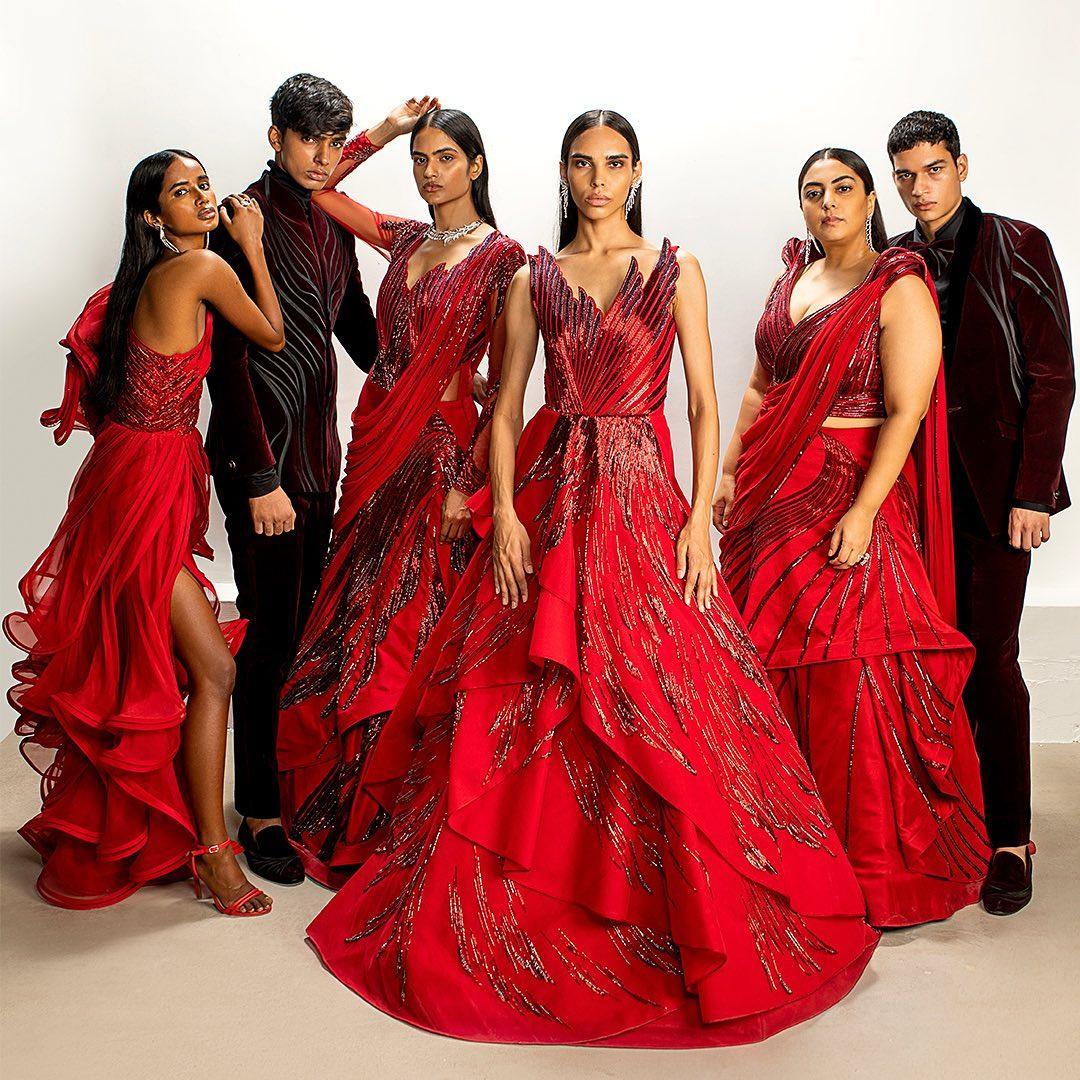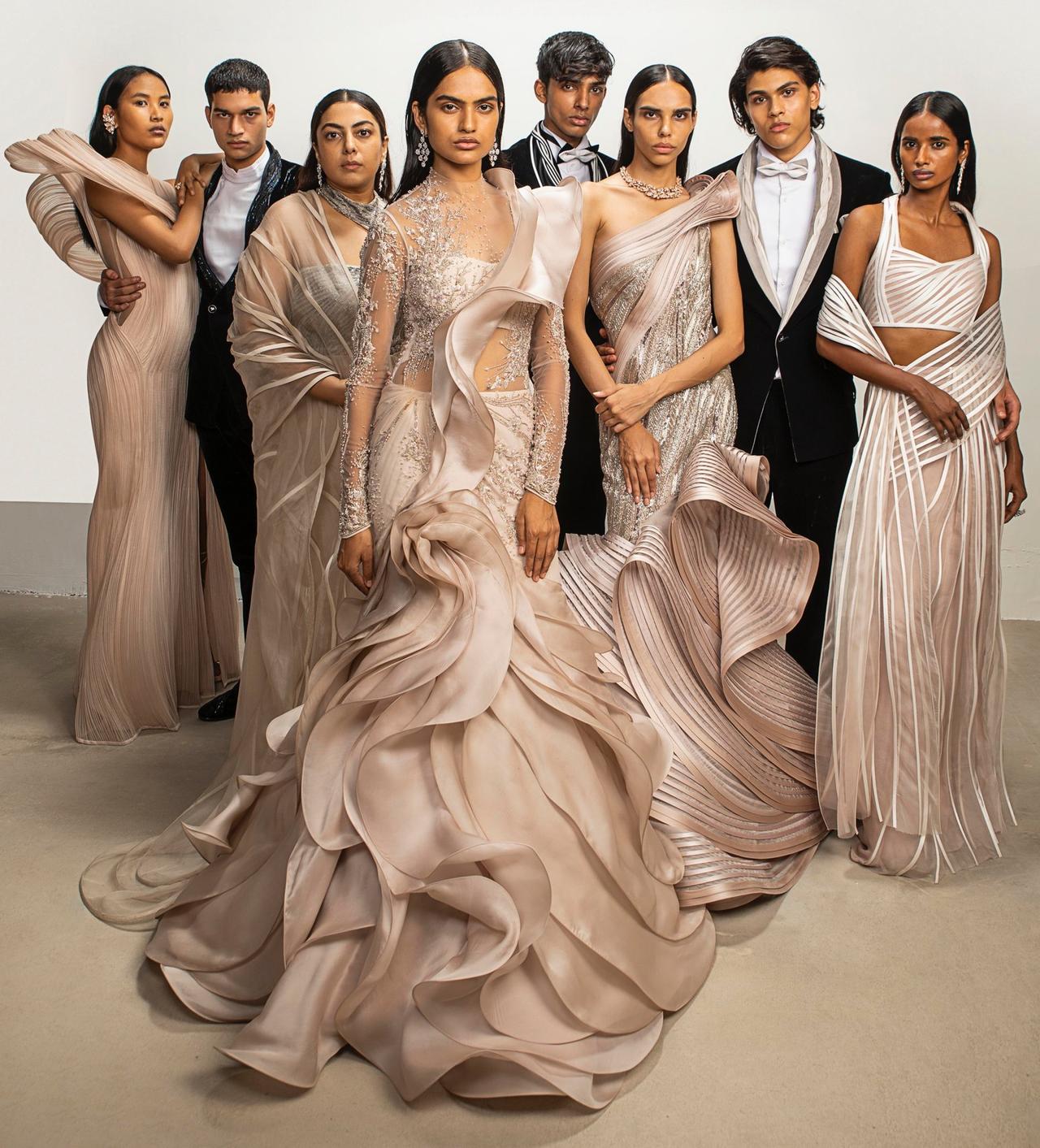 Couturier Gaurav Gupta's fashion narrative - a couture film 'Name is Love', is a lesson in love. Challenging the existing dialogue that defines 'love' in our society, Gupta brought together individuals from different underrepresented segments of India as the protagonists of a fashionable story. The walls of prejudice blur to make way for love and individuals from the LGBTQIA community rewrite the dialogue of the society. As quoted by the designer's eponymous brand - "Love: love for self, love for all genders, love for all body shapes, love for all ethnicities, love for all sexualities. Love for inclusivity."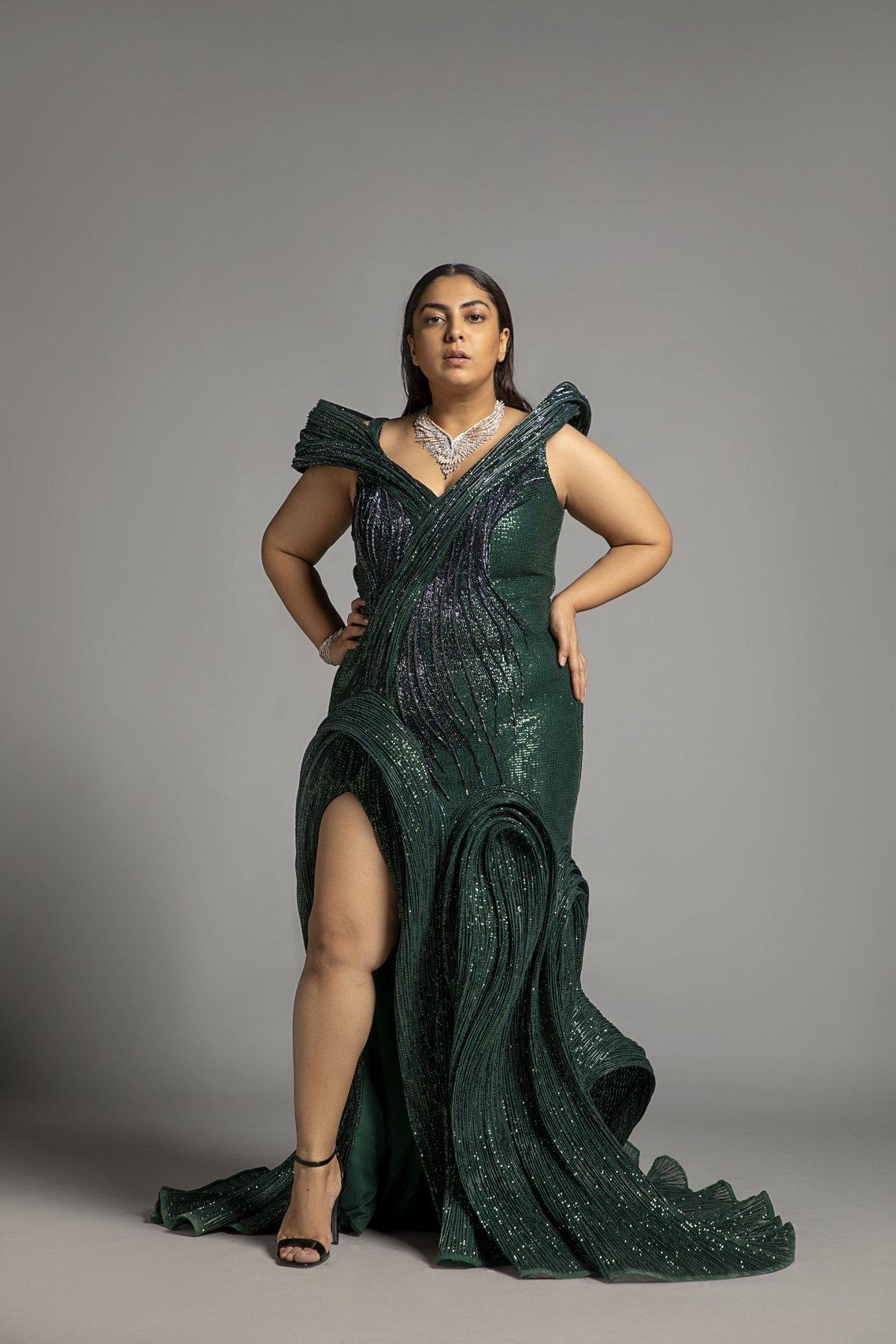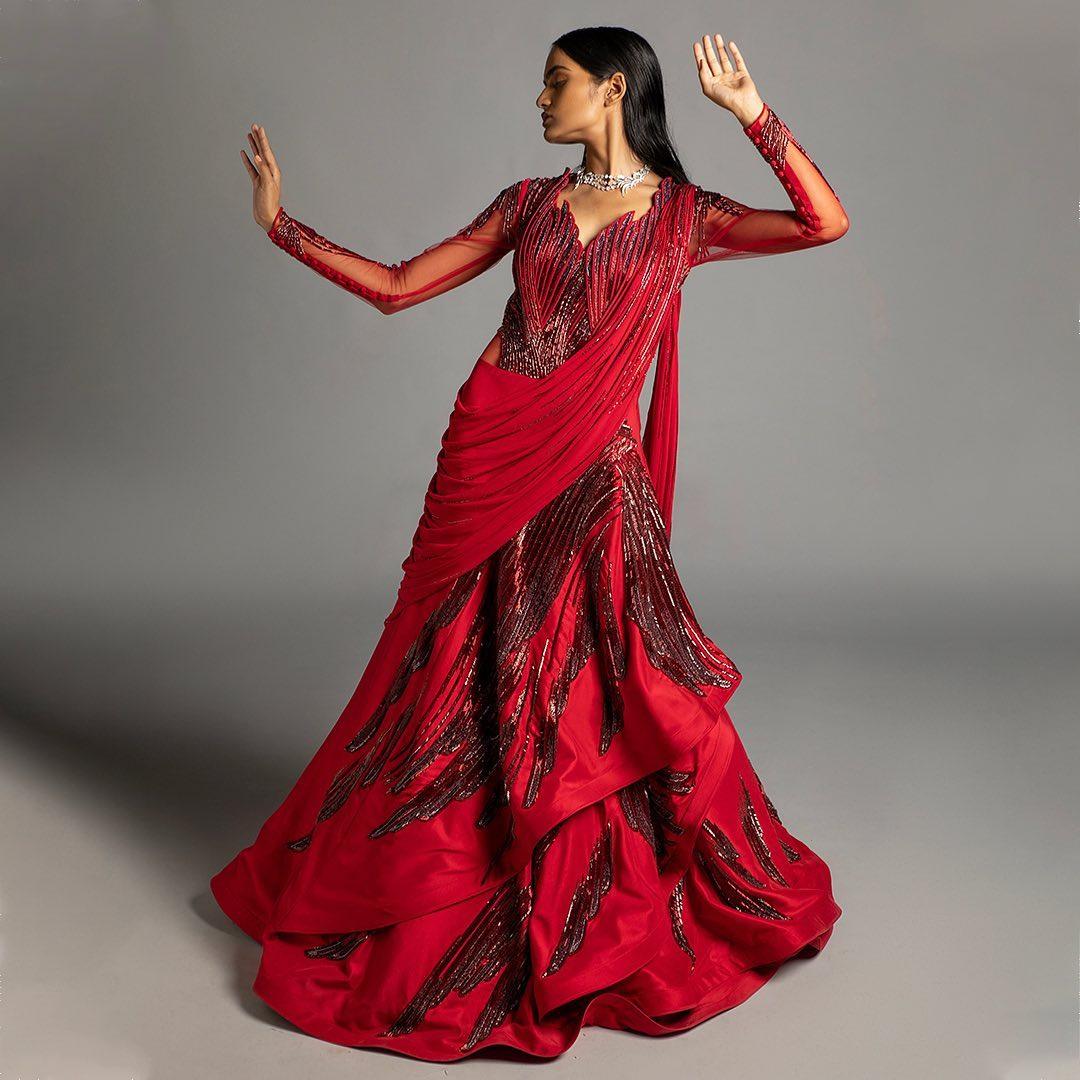 Speaking of the vision of curating this collection, Gaurav Gupta shares, "In India today, we are witnessing a cultural shift and are proud to have partnered with these fierce individuals and to have represented varied forms of love. We wish that this message resonates and connects with millions of people who are facing prejudice or feel inhibited to express themselves due to the pre-conceived societal norms; we hope that their voice can create a ripple of change."

Day 1 - Designer Suneet Varma unravels 'Timeless by Suneet Varma'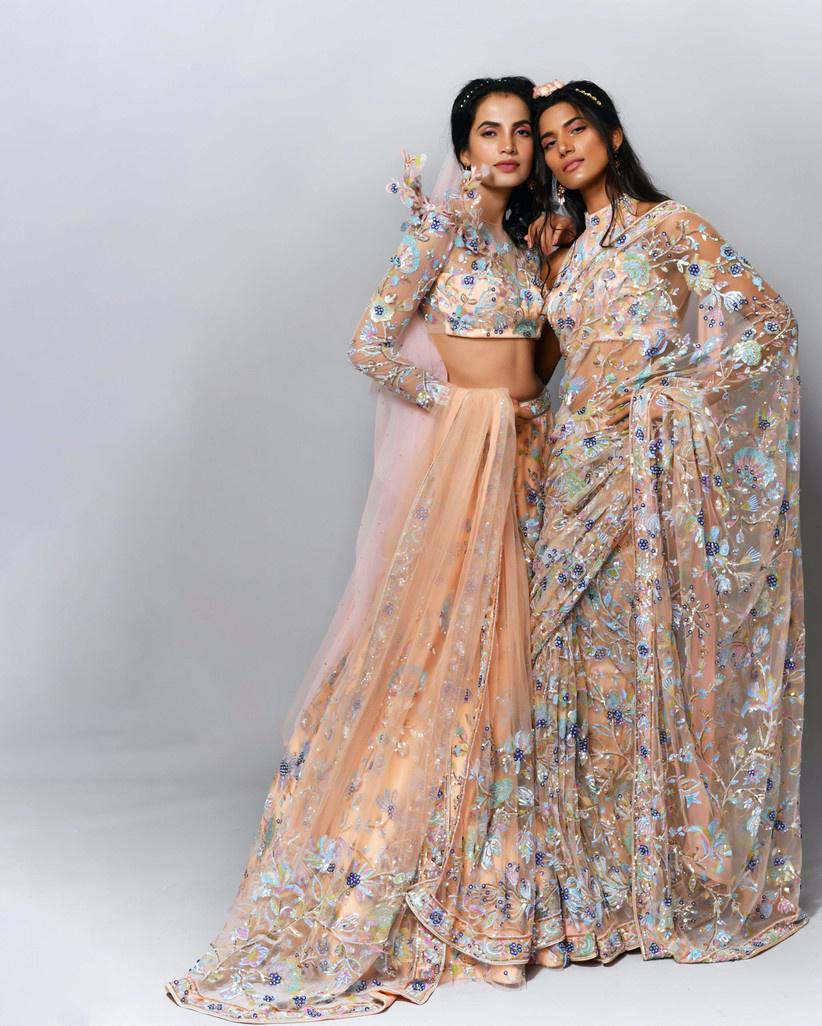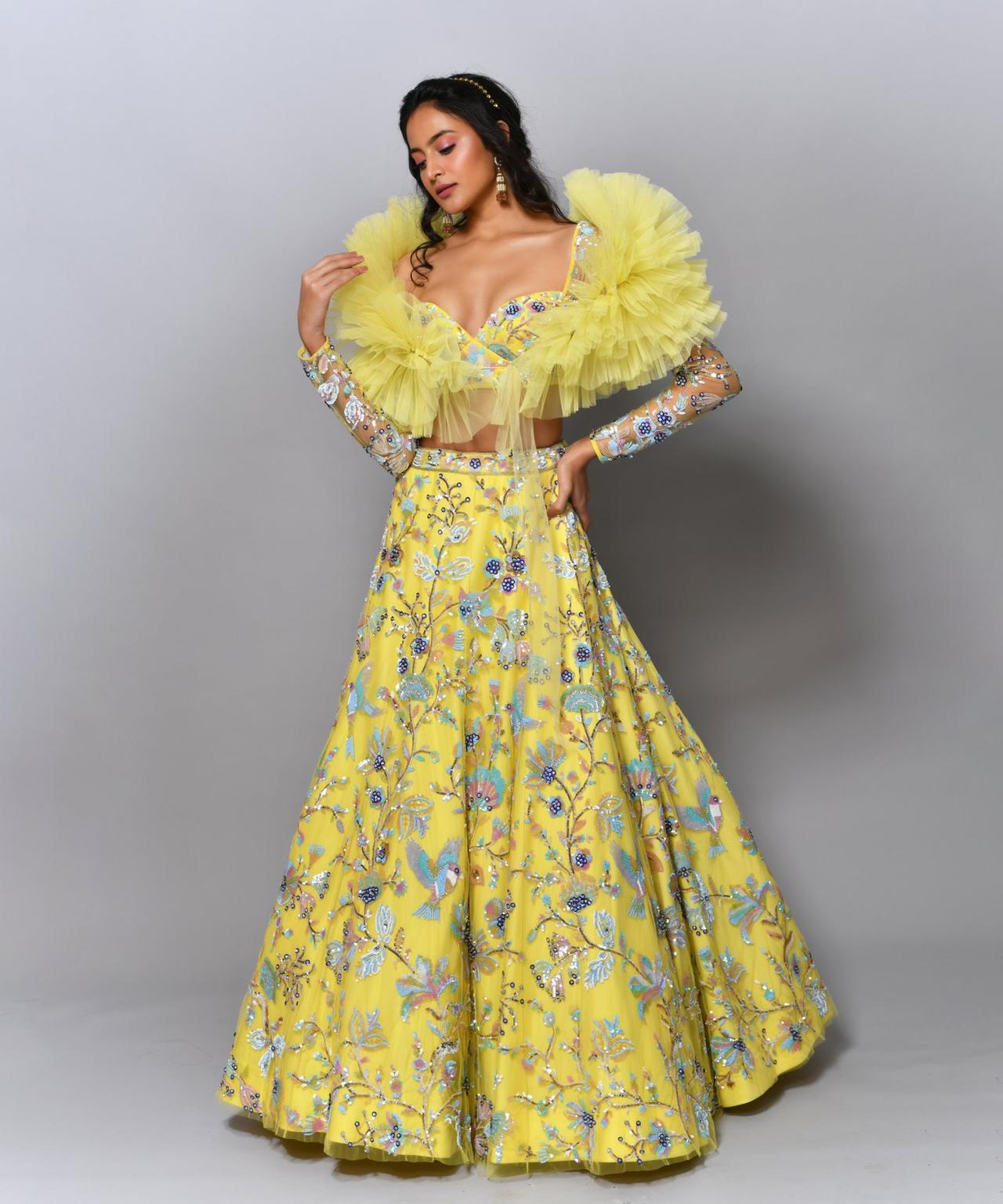 Day 1 of FDCI, India Couture Week also unravelled a theatrical representation of modern Indian women directed to perfection by Designer Suneet Varma. Named 'Timeless by Suneet Varma', the collection is an ode to the millennial women who embrace the beauty of traditional Indian couture and have an eye for the connotations of history, myth and tradition in fashion. The collection is curated with a mix of traditional motifs with abstract artworks enhanced by the age-old crafts of India.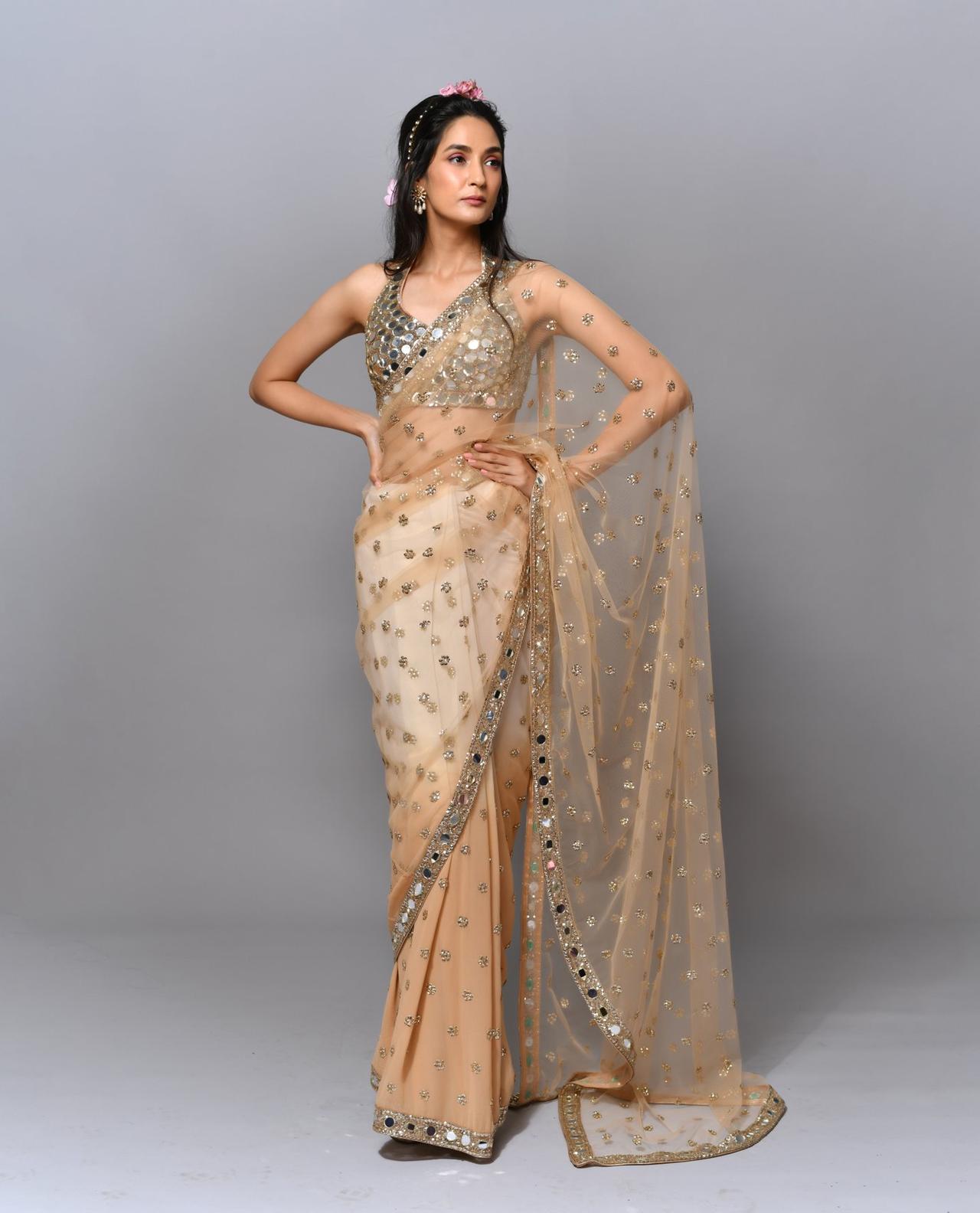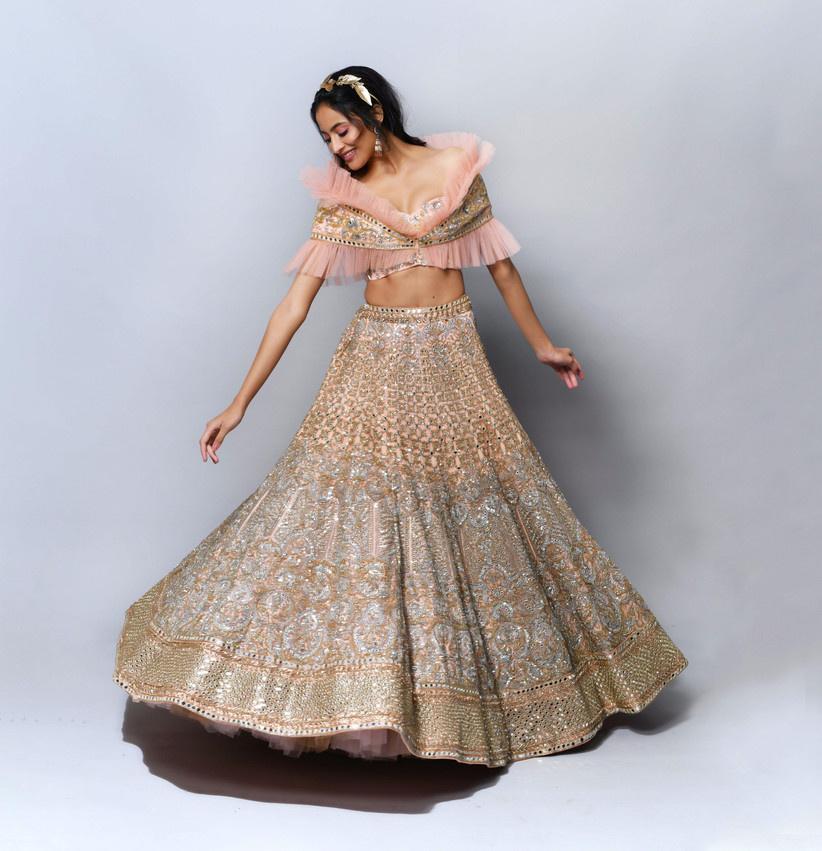 The designer shares, "I believe Fashion is the most polite way of speaking about sex- But I like the subtle unspoken word, left to the imagination of the wearer. The glamour and sensuality in this collection come through the use of sheer and lucid fabrics, the delicate placement of embellishments, the drapes and the unexpected details- and what they reveal or conceal."
Day 2 - Amit Aggarwal Unveils His All New Digital Space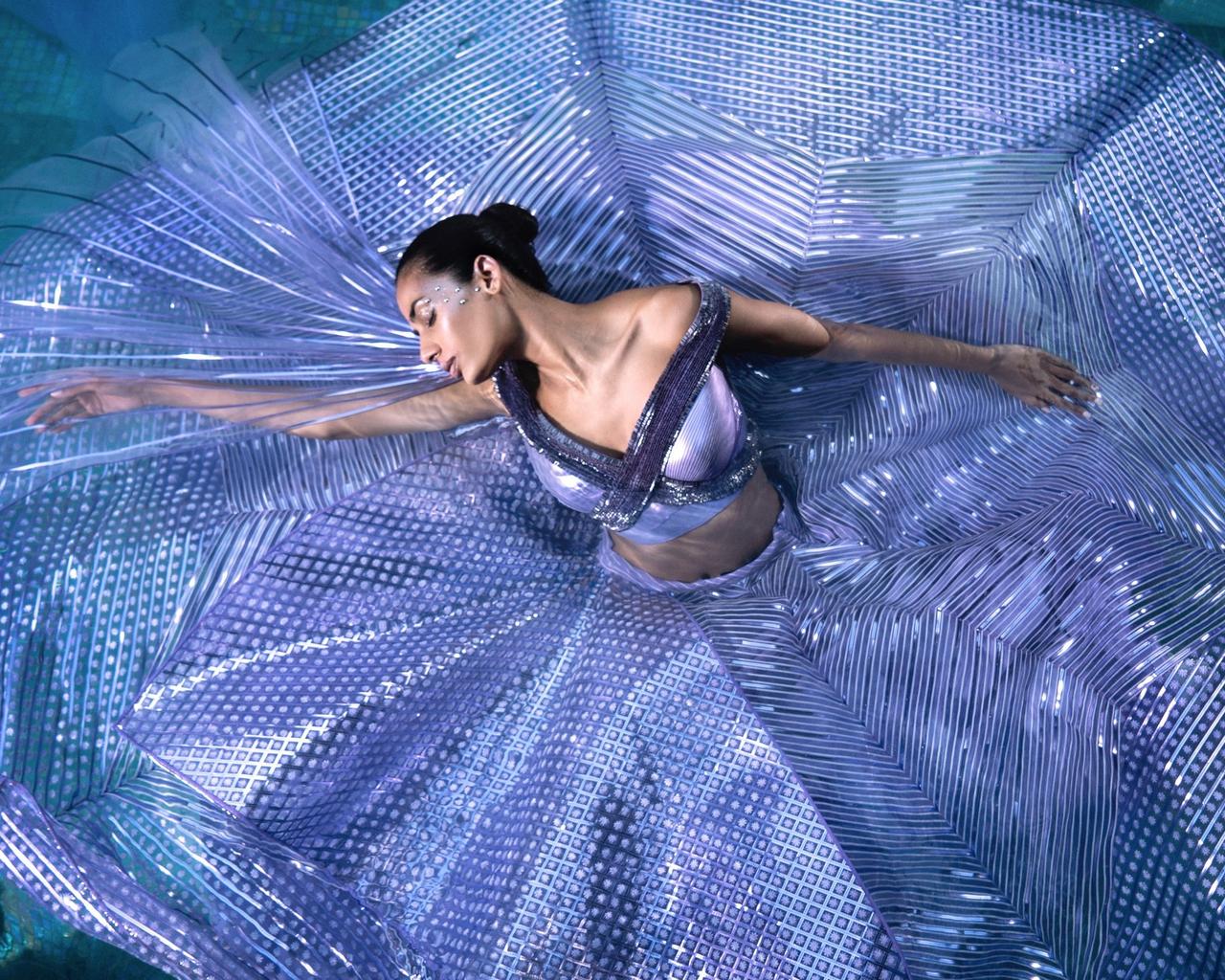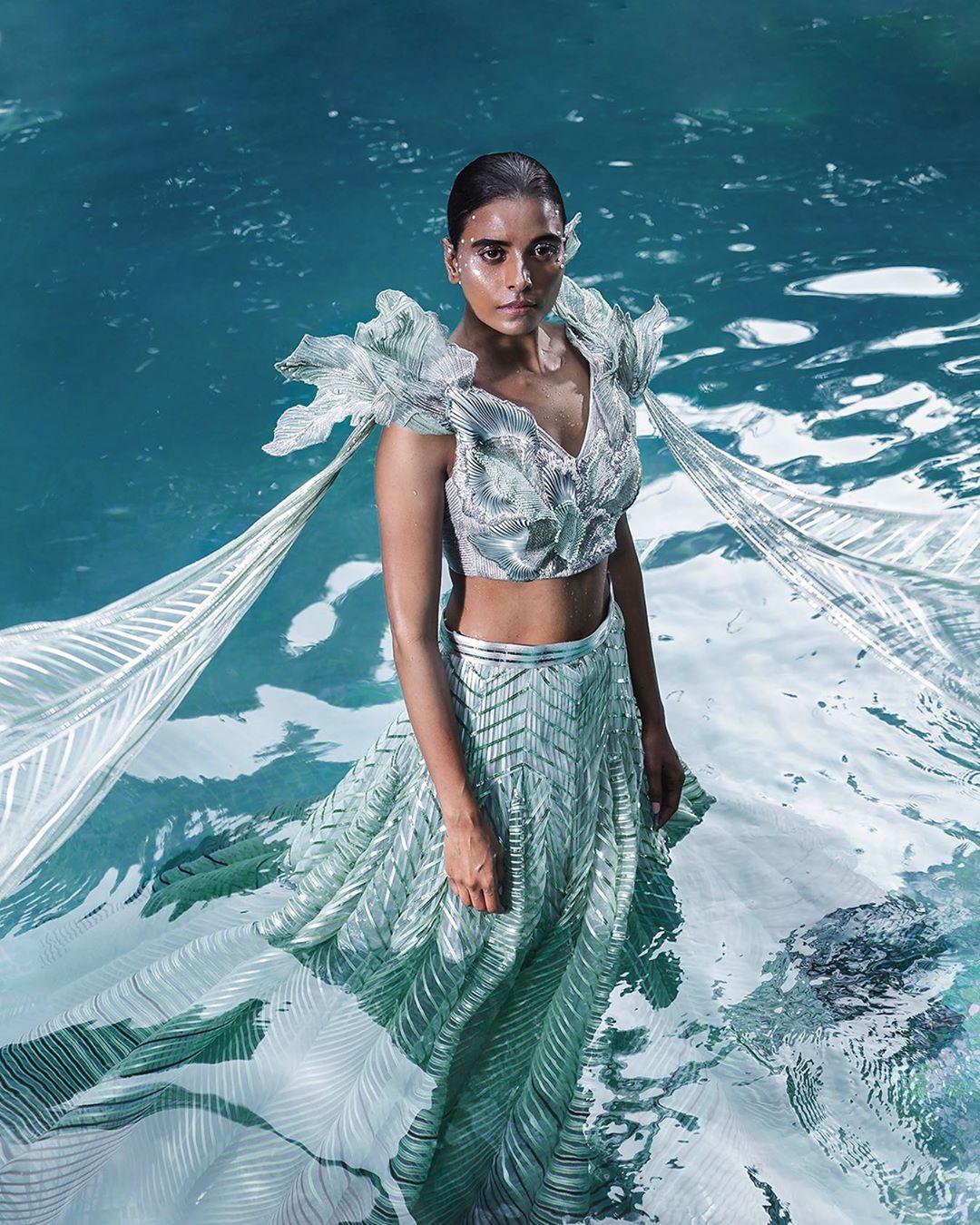 Image Credits - Amit Aggarwal
For couturier Amit Aggarwal, the inspiration to create a new collection amidst the pandemic came from Mother Nature. The pristine beauty of nature bloomed every day since mankind locked themselves within the confines of their homes. Nature inspired a lightness of being that eventually became the designer's fashion story. The palette of his entire new line washes his designer gowns and lehengas in shades of the ocean, the everlasting sky and green leaves.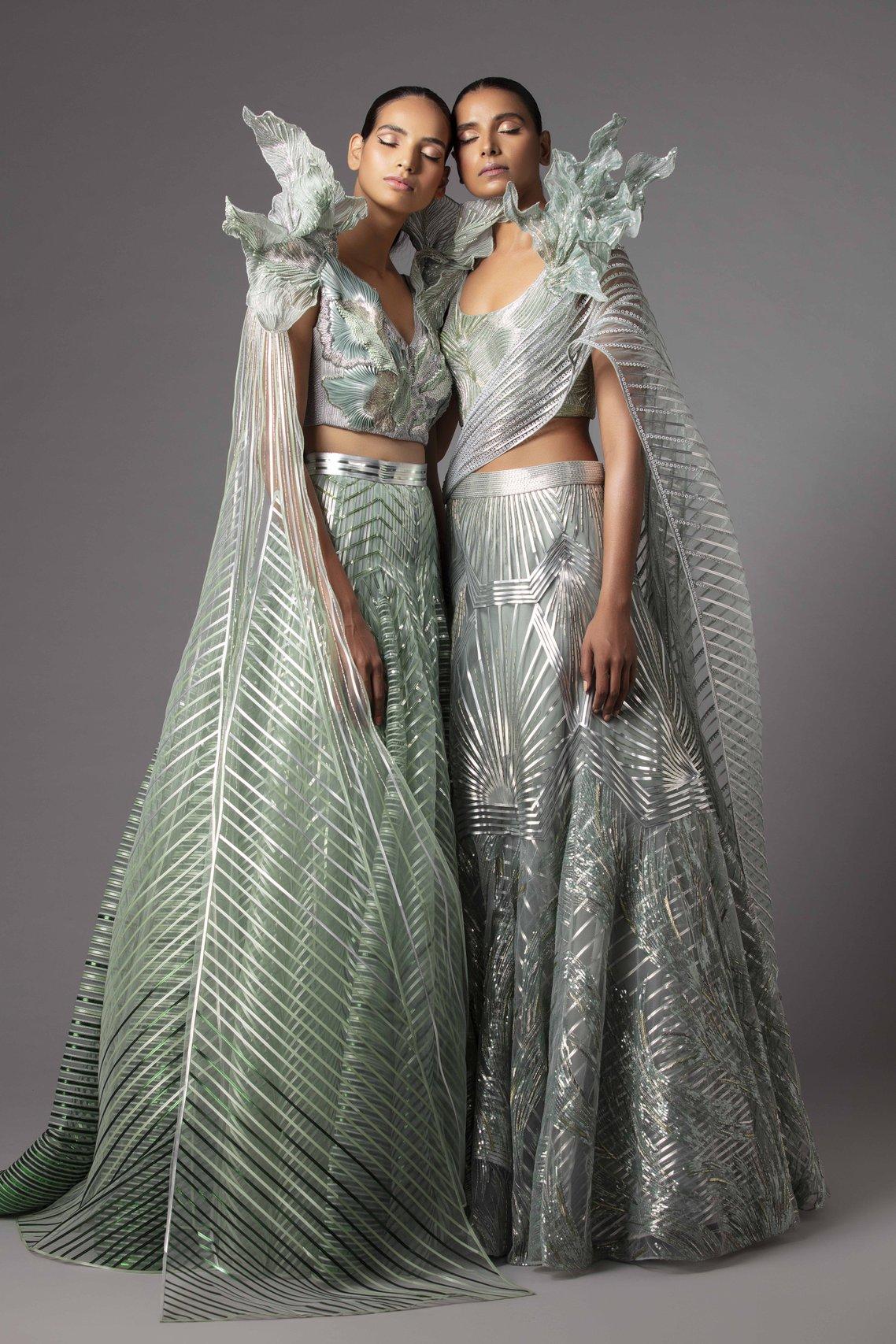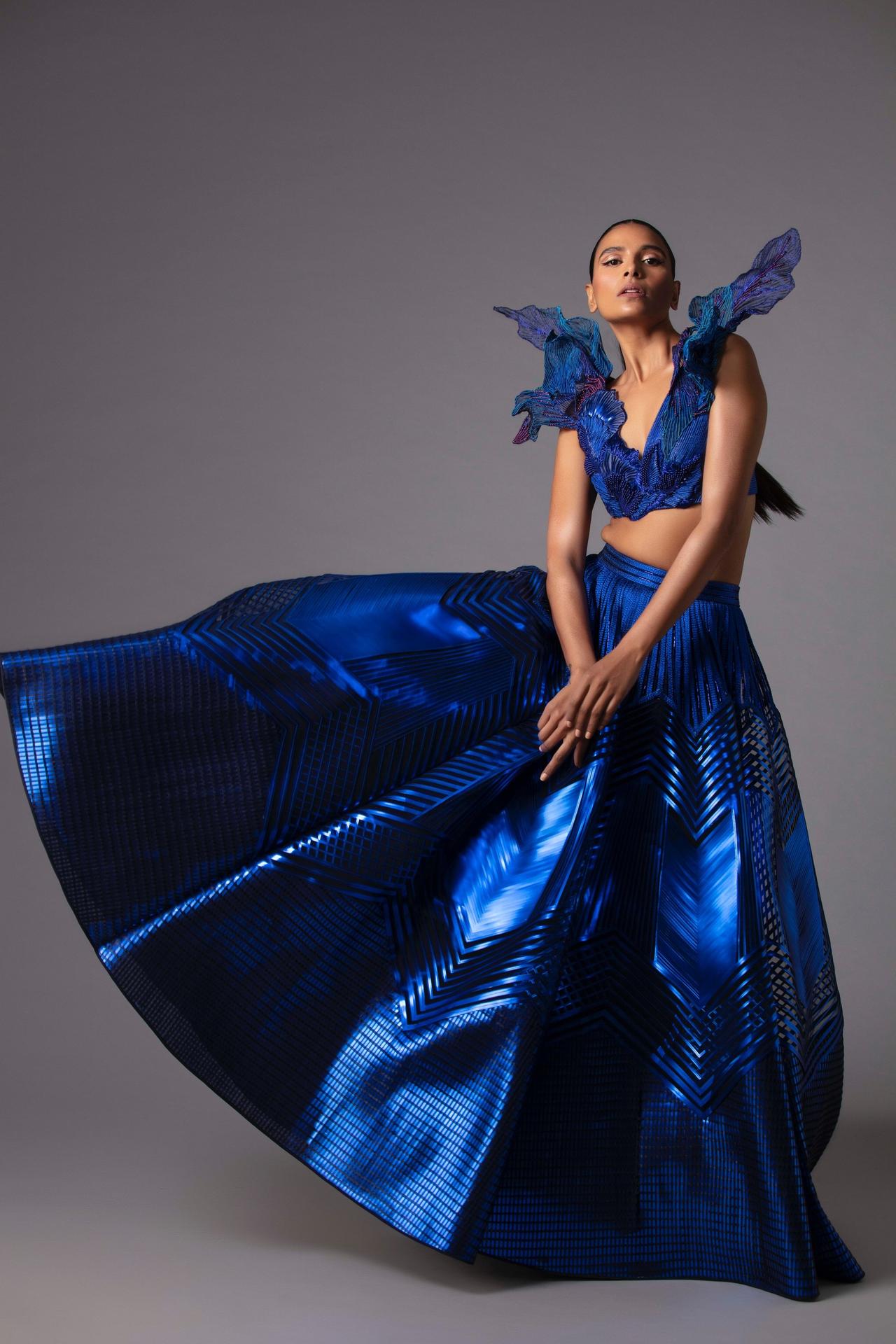 Image Credits - Amit Aggarwal
Speaking about the spirit of the show and the unveiling of his digital store, the designer says, "I think the pandemic has really got us all thinking about a higher responsibility towards our surroundings and nature. I feel nature has played a very important role in this collection. Be it the sea, the earth or the sky; all those elements formulated the base and design notes for this collection." From winged drape to metallic polymer, the WOW-worthy designs are meant to dive deep into the ocean of the 2020's heavenly couture collection.
Day 2 - Rahul Mishra Unveils an 'Earth Song'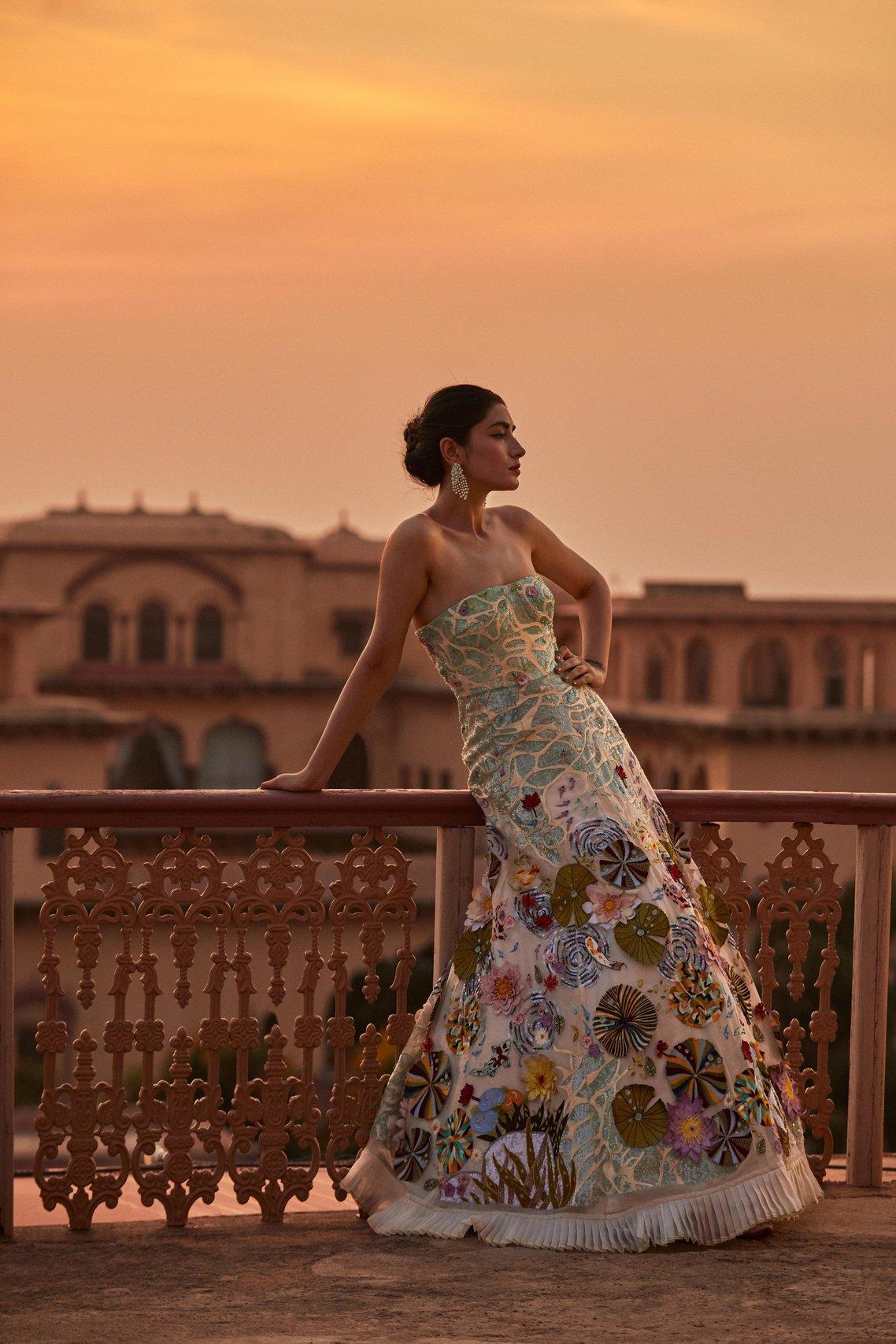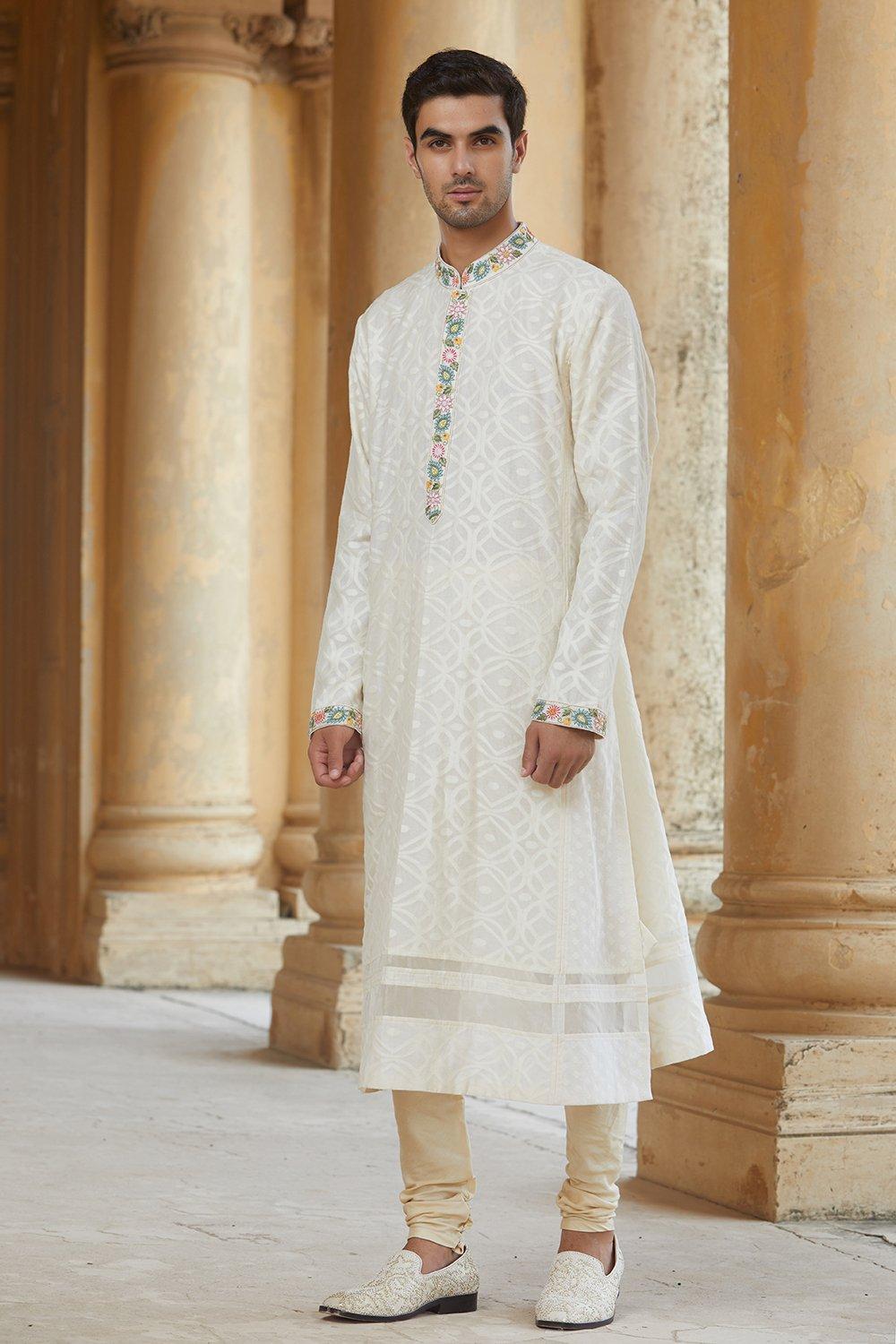 Image Credits - Rahul Mishra
International Couturier Rahul Mishra, presented his 2nd digital fashion show of the year after Paris Couture Week Autumn/Winter 2020 on the 19th of September. An organic extension of his Paris Haute Couture collection, 'Butterfly Rope' named 'Lotus Pond' was unveiled at FDCI - India Couture Week 2020.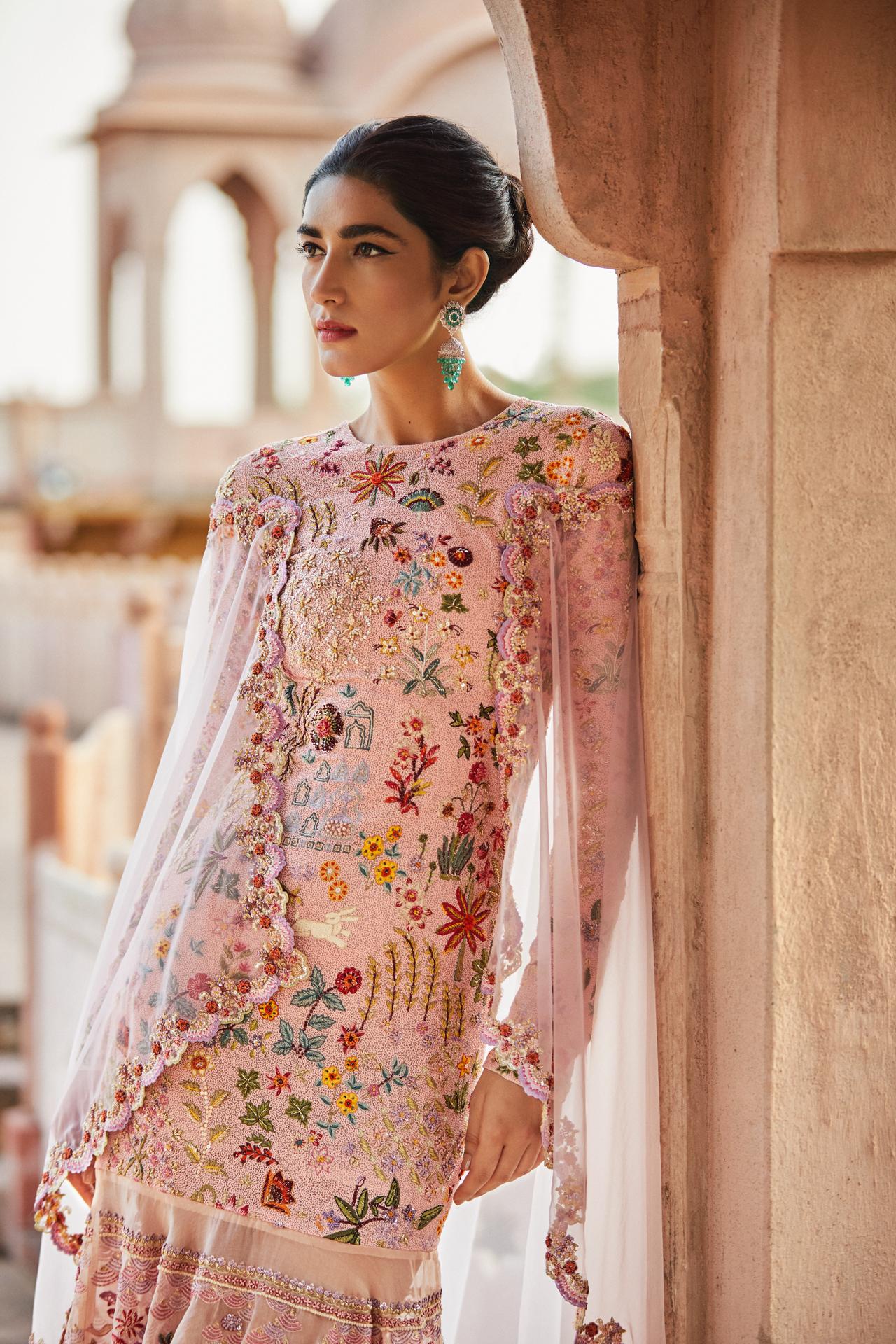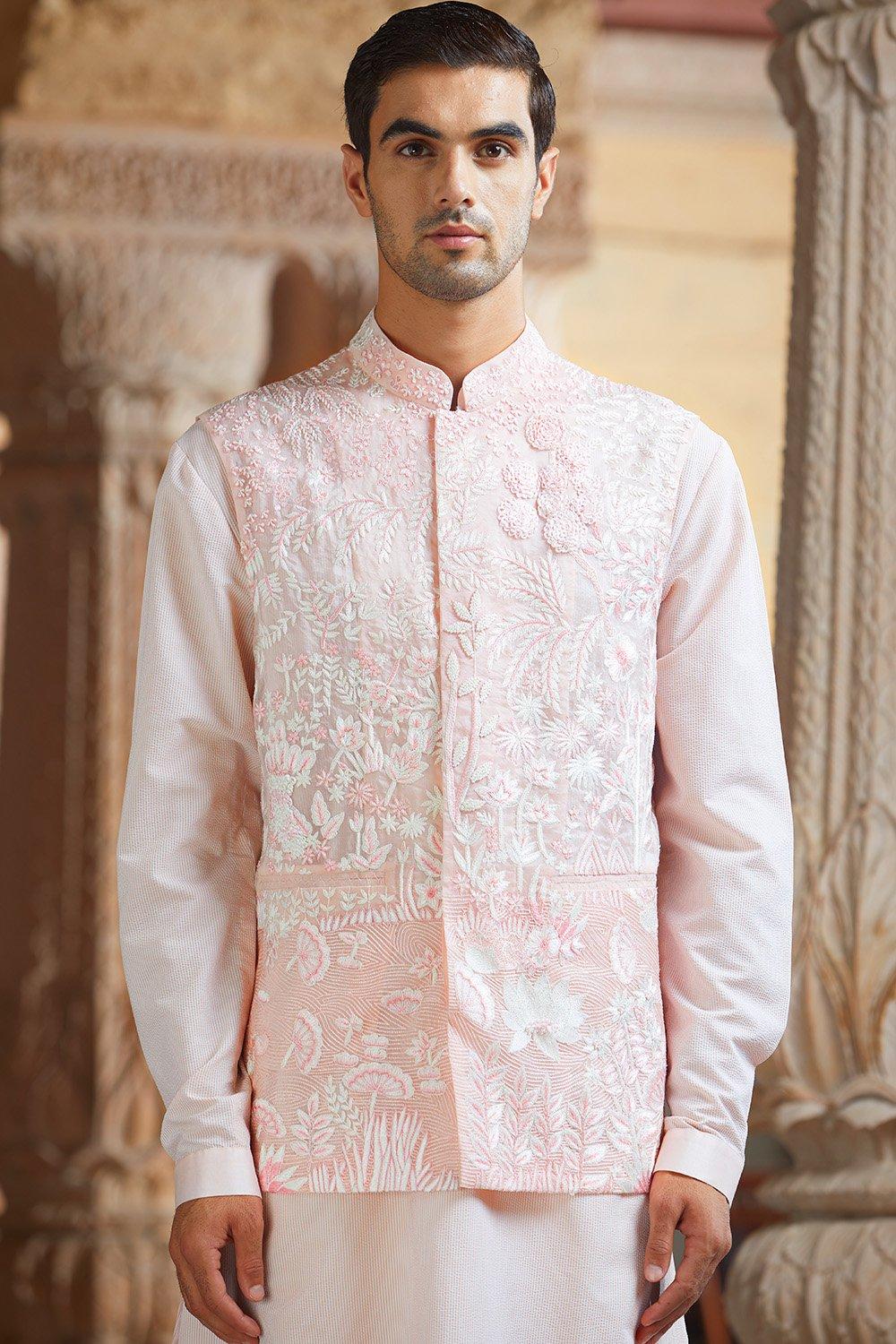 Image Credits - Rahul Mishra
Designing an ode to the evolving ecosystem of aquatic plants, fishes, planktons, dragonflies and butterflies, the couturier presents a floral fiesta of lehengas with floral accents, floral sarees, designer sherwanis and more. Mishra reminds us of the silver lining of the cloud of the pandemic, "The Earth Overshoot Day marks the date when humanity exhausts nature's budget for the given year. This year it arrived on August 22, twenty-one days later than the previous year. We are also hopeful to keep growing sustainably and empowering our communities." Celebrating a clear blue sky and nature's reclaim of Mother Earth, his collection symbolises hope and optimism for a better and responsible future.

Day 3 - Designer Dolly J celebrates Women with 'Gulenaar'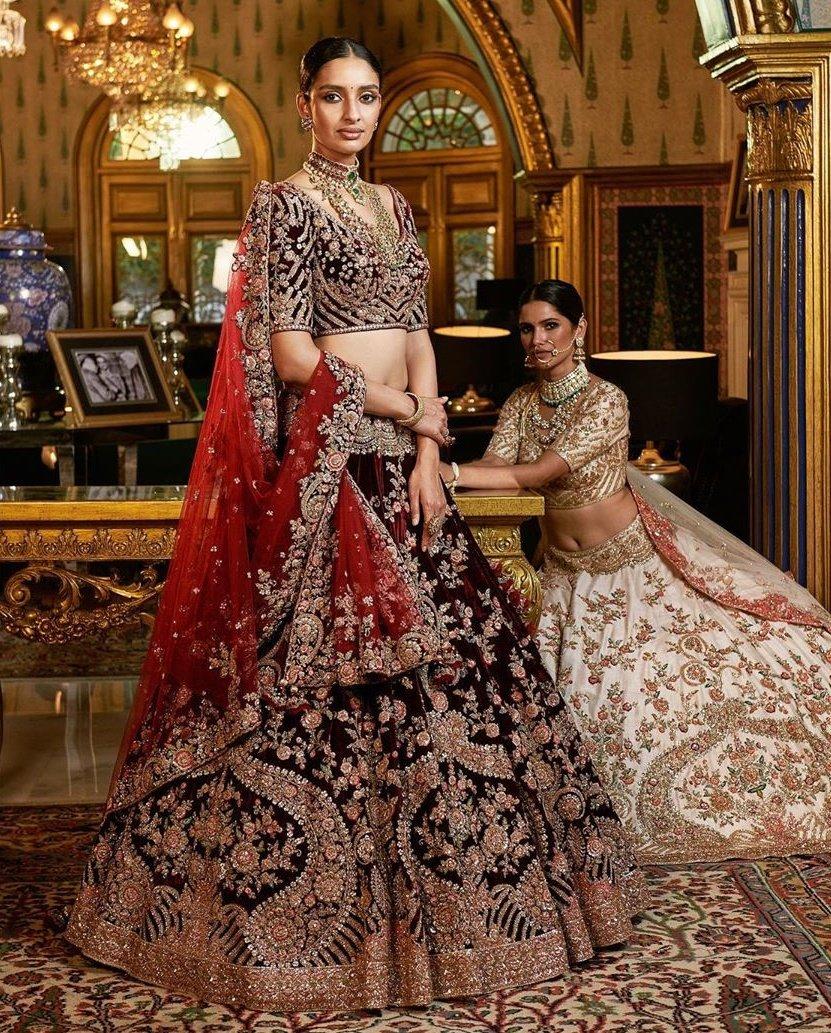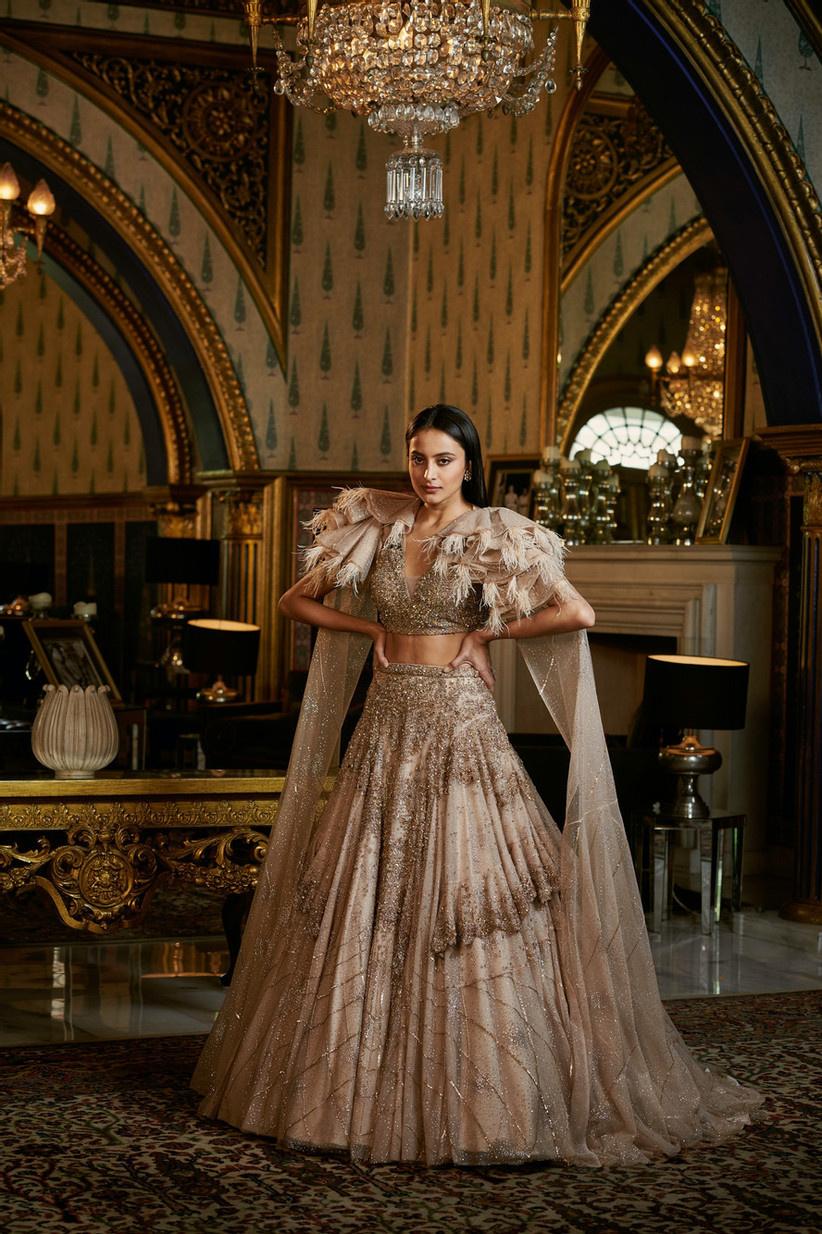 Designer Dolly J's collection 'Gulenaar' represents a gorgeous woman who is hope and courage personified especially in these times that the world is going through. The designer defines a perfect Dolly J bride and shares, "She is a confident woman who is happy in her own skin, shape, size and colour. We want the brides to feel confident on their special day through this collection. This is a very tight yet a very exuberant collection."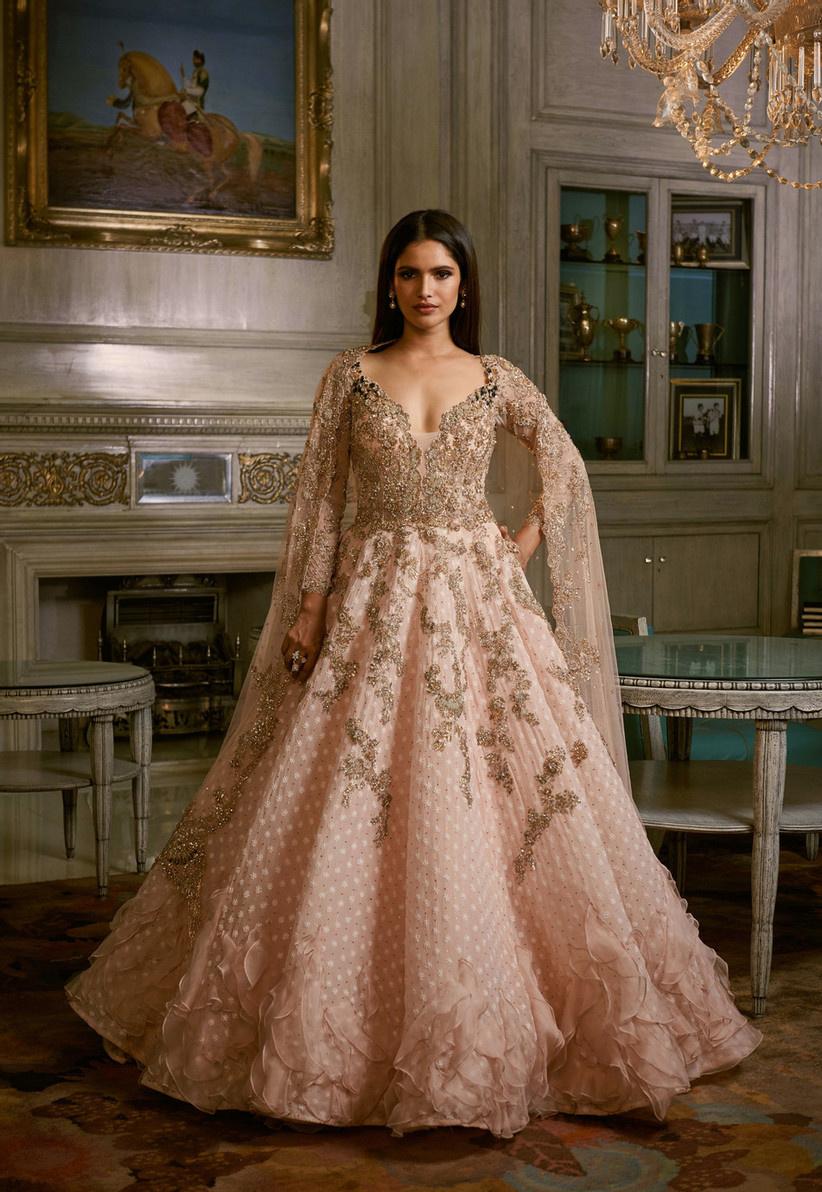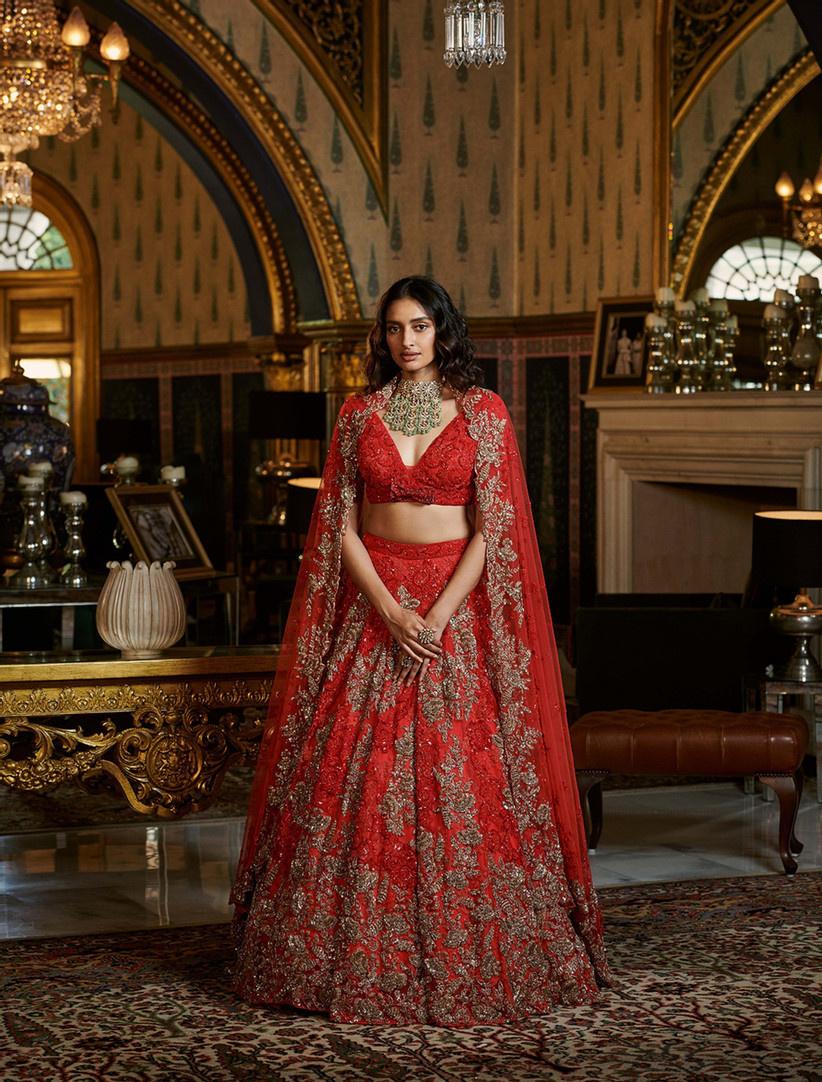 "Our ICW 2020 collection 'Gulenaar' is suspended between dream and reality. Keeping the current scenario in mind the ensemble is elaborate yet, 'functional bridal wear'. Intricate handwork of silver and gold threads has taken prominence in this bridal line. The collection has been specially designed keeping Indian weddings in mind. Heirloom Chikankari has been given a new avatar with western drapes. We have developed a special fabric which is Luxe silk organza, woven with jacquard, for our discerning brides. The palette is rich with a mix of pastels and jewel tones. Singular in their exquisiteness and elegance, each ensemble is a piece of art and time-intensive," the designer elaborates.
Day 3 - JJ Valaya Presents 'Bursa' the Ottoman Saga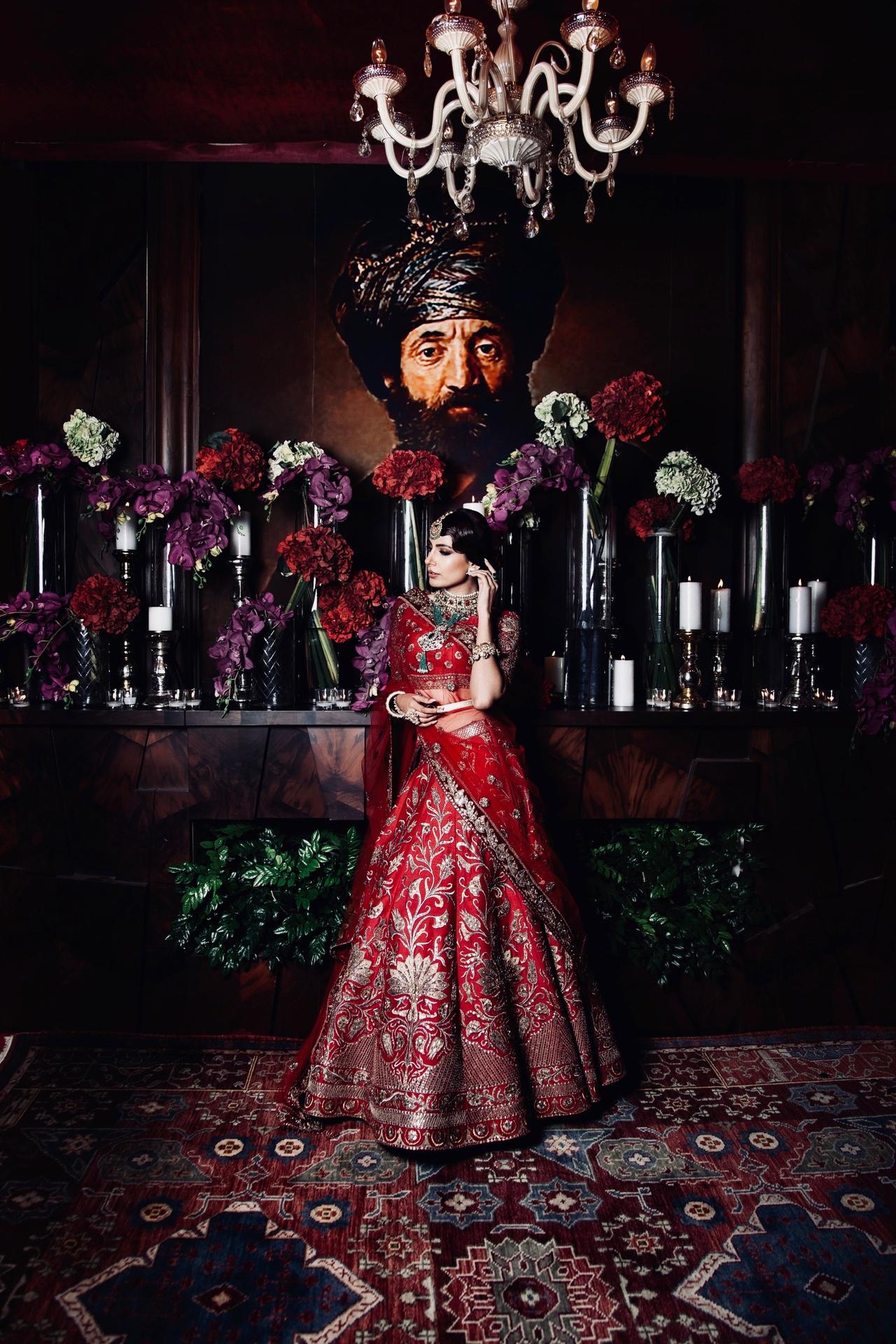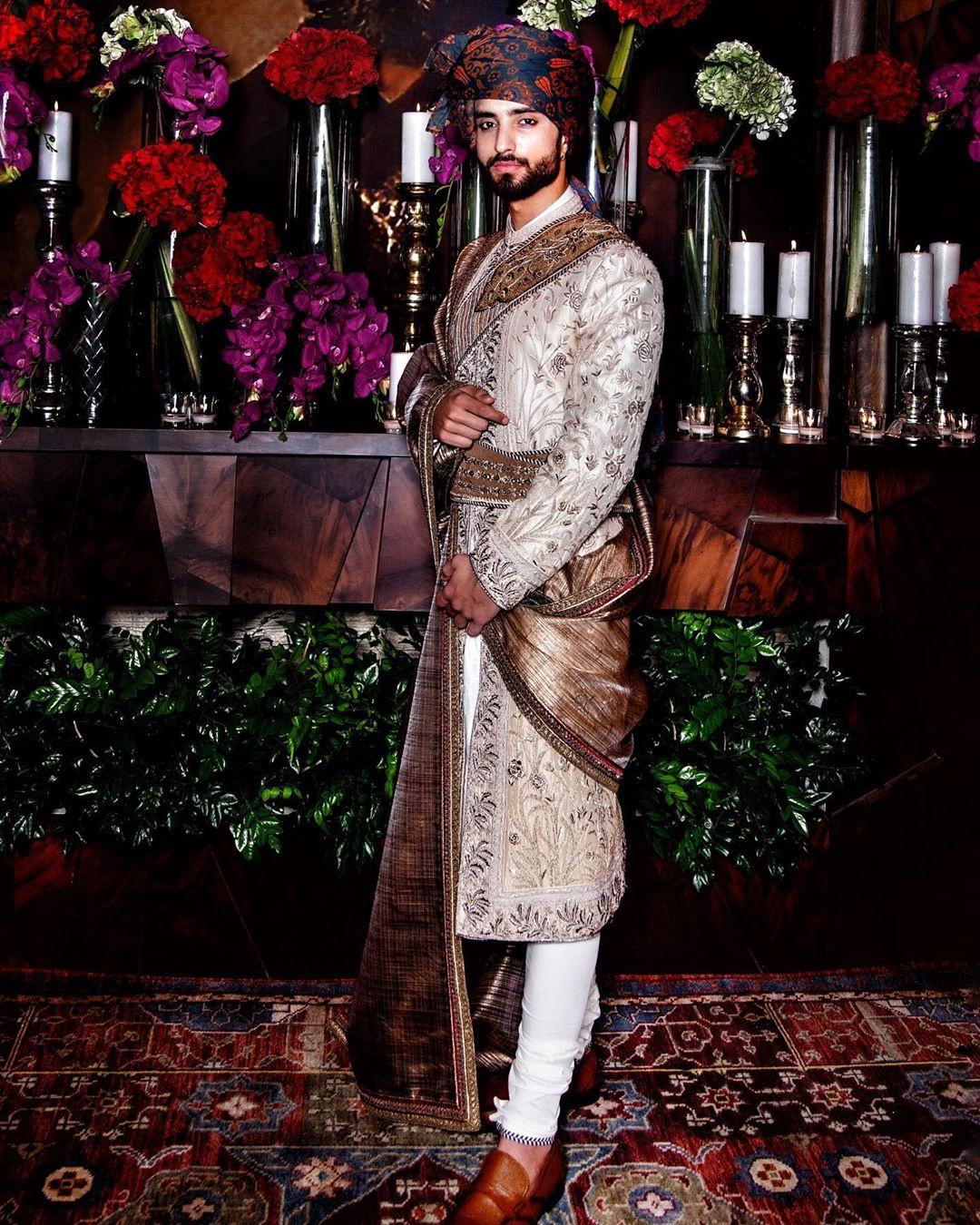 A Royal Nomad's spirit is brought to life as Couturier, JJ Valaya walks us through the alleys of Bursa and the 14-17th century lifestyles of the Ottoman empire in Turkey. Drawing inspiration from the birthplace of Ottoman architecture - Bursa, the illustrious couturier presents a line of bridal lehengas, sarees, gowns and sherwanis, creating a royal revelry in our screens.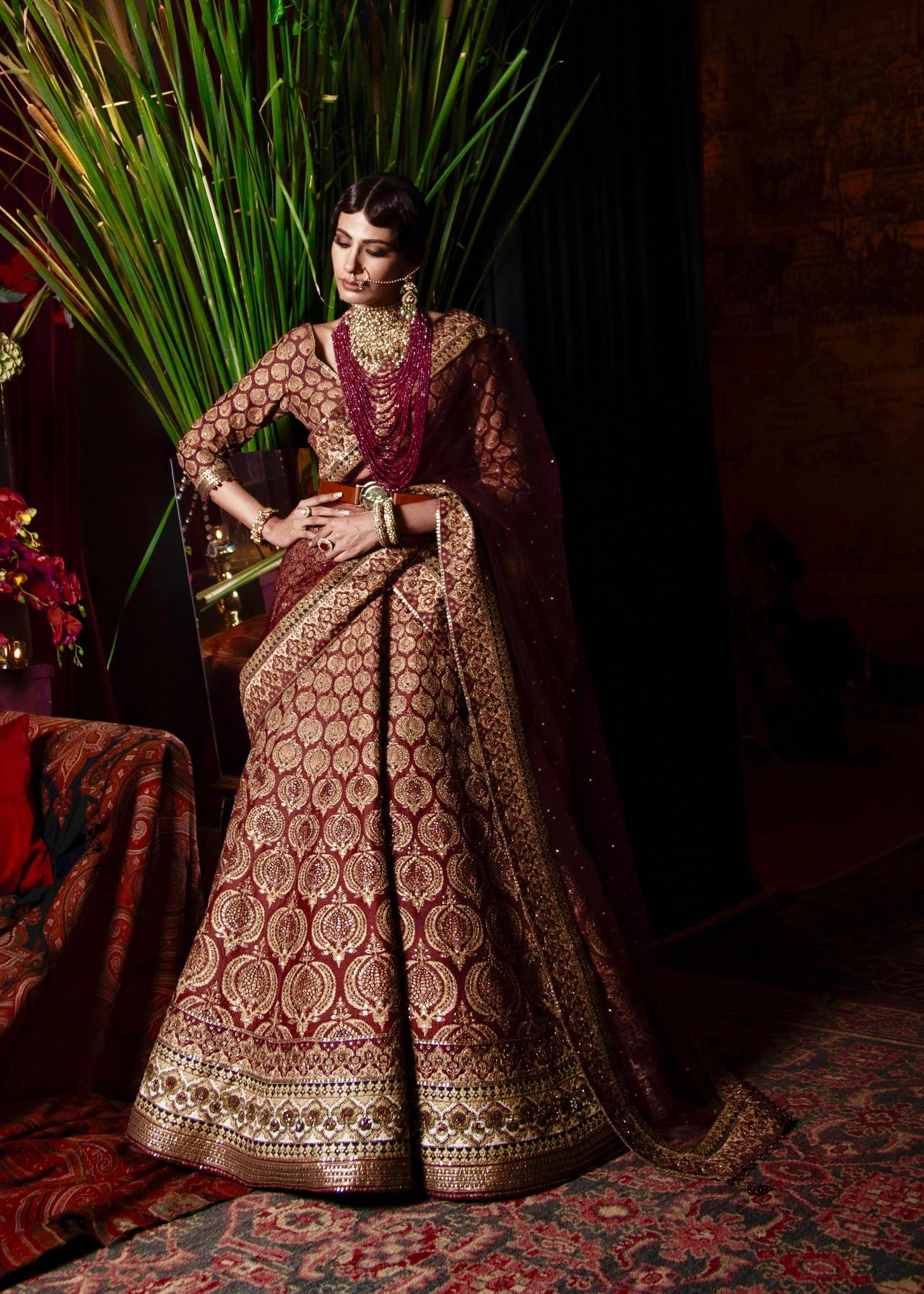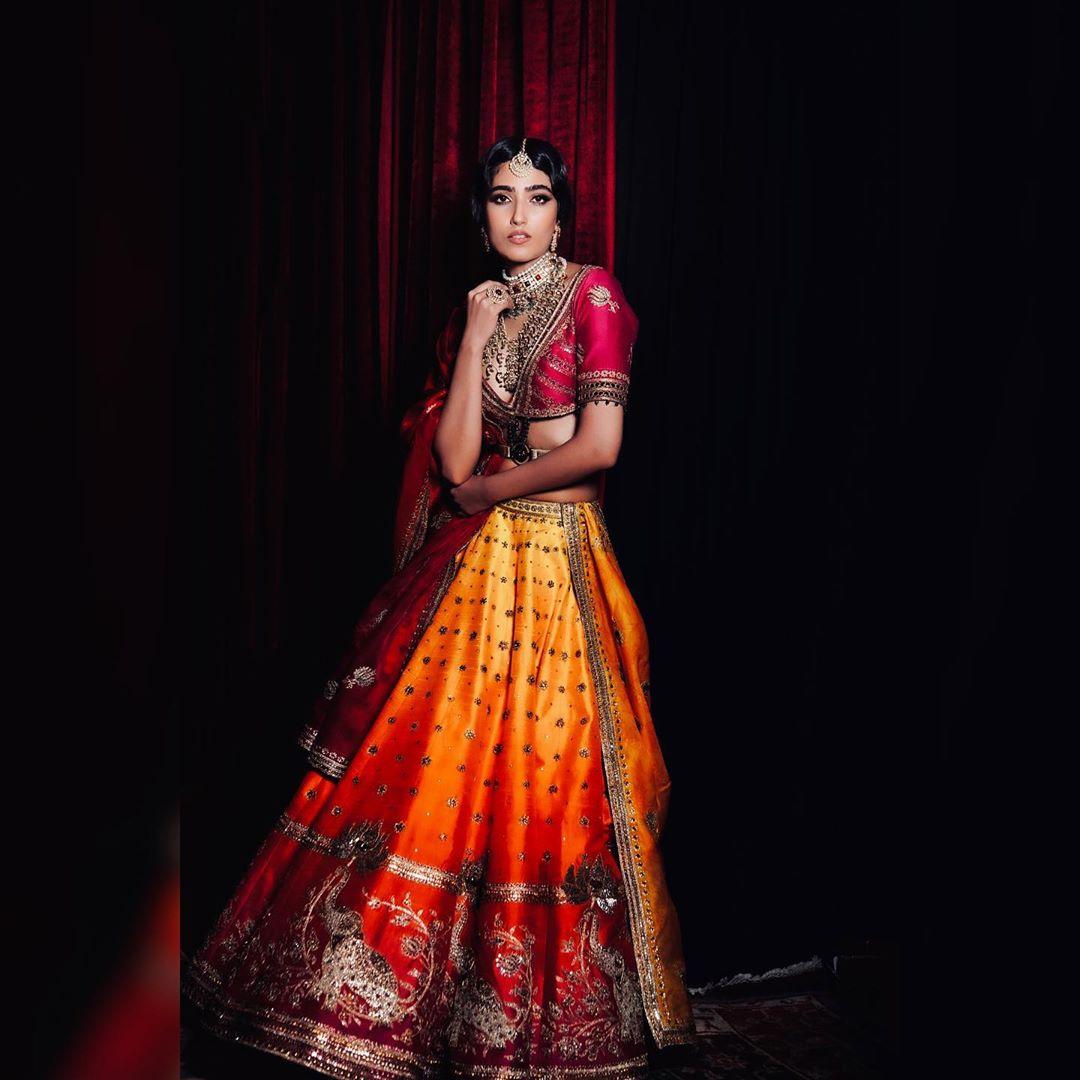 Delving into the details of his inspirations, Vallaya shares, "Researched inspirations for this year's collection include the famed Ottoman silks, which were among the most characteristic and artistic products of the empire, besides the nomadic kilims of the period. Additionally, Ottoman miniatures, known as 'Taswir', which are painted to illustrate manuscripts or used in dedicated albums, and the art of 'Tezhip', (meaning ornamenting with gold), a non-figurative painted or drawn decorative art in books or on a sheet are eminently pervasive in this year's collection."
Day 4 - Reynu Taandon Presents Royalty With 'SURKH'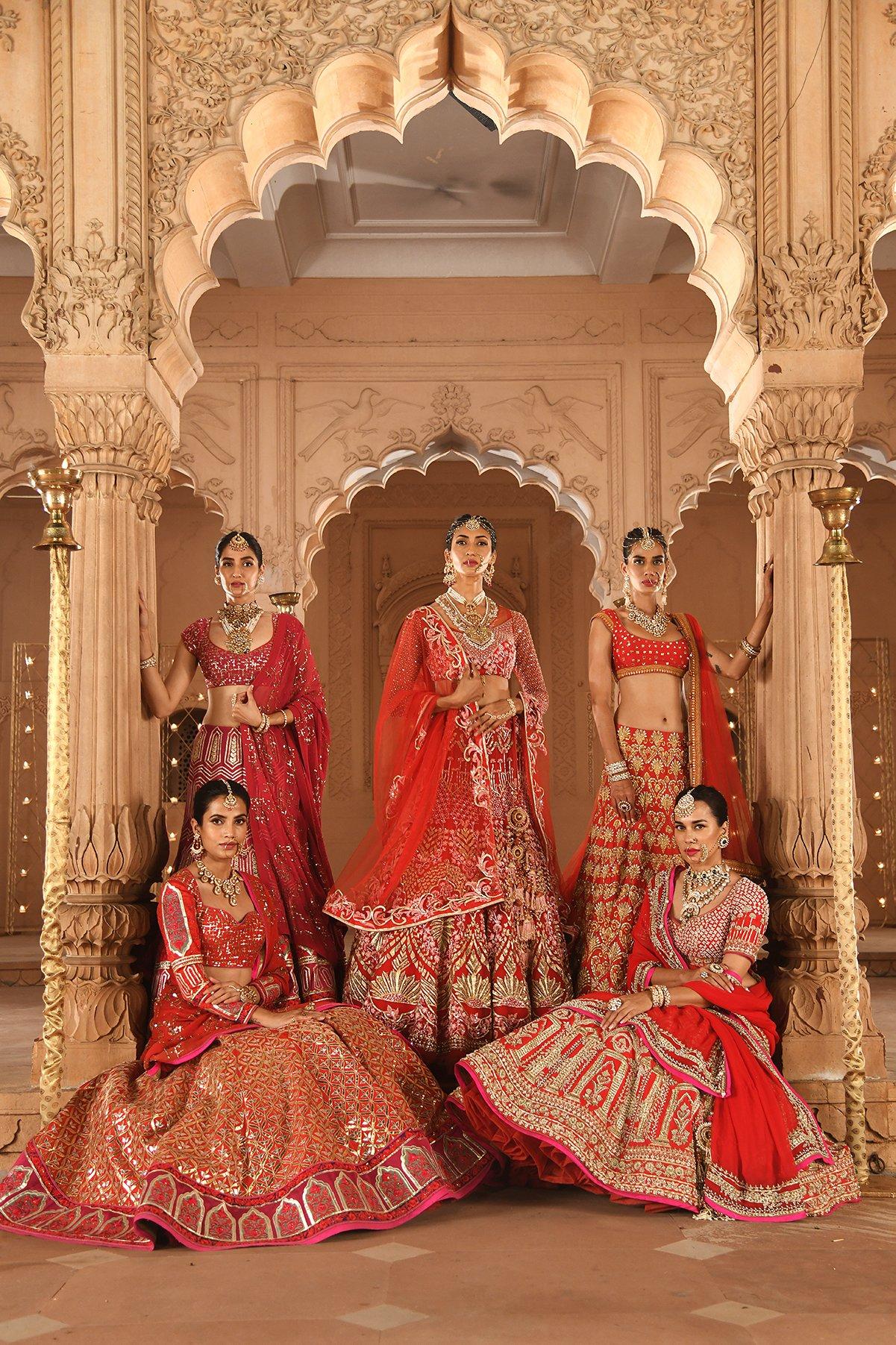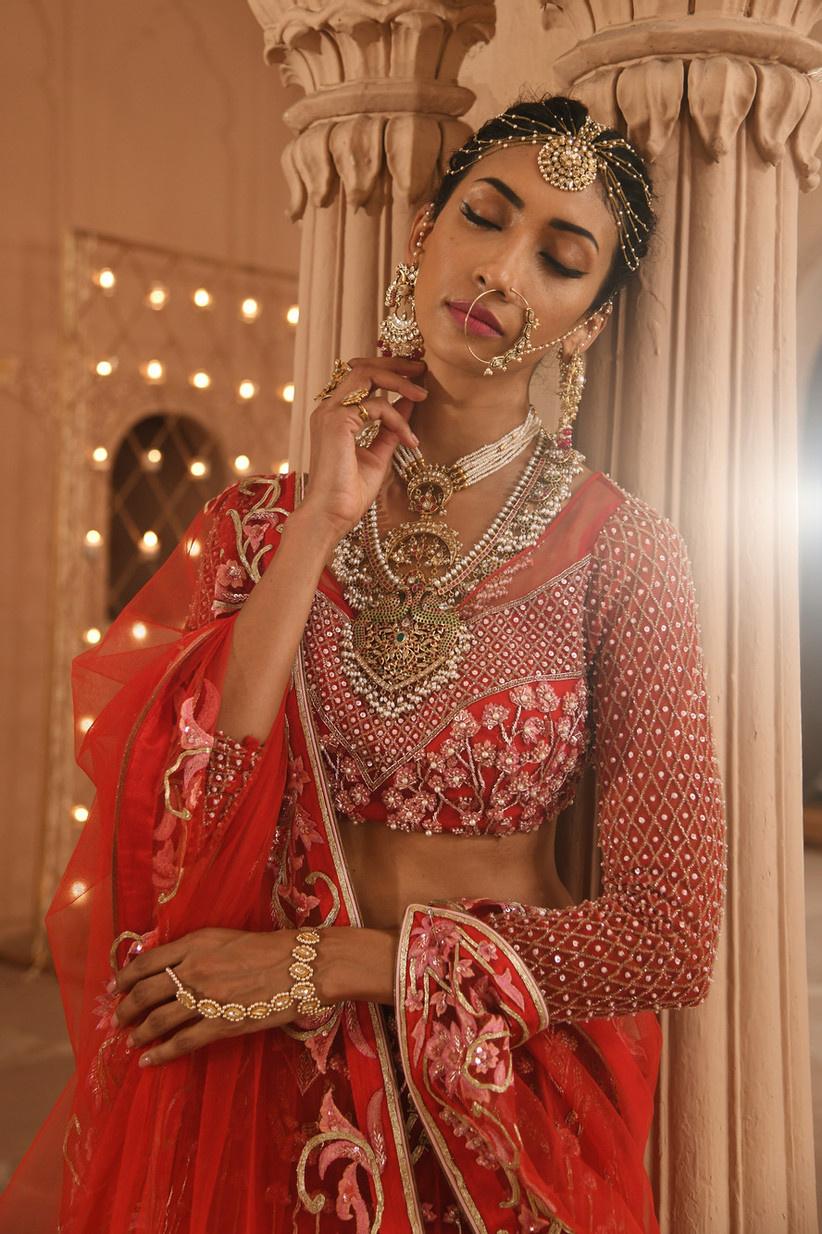 Designer Reynu Taandon weaves a royal bridal dream with her collection 'Surkh'. The 'Surkh laal rang' and 'Dulhan laal' colours that mark the ethereal beauty of Indian bridal traditions is captured vividly in her collection of sharara suits, A-line kurtas, regal bridal lehengas and more.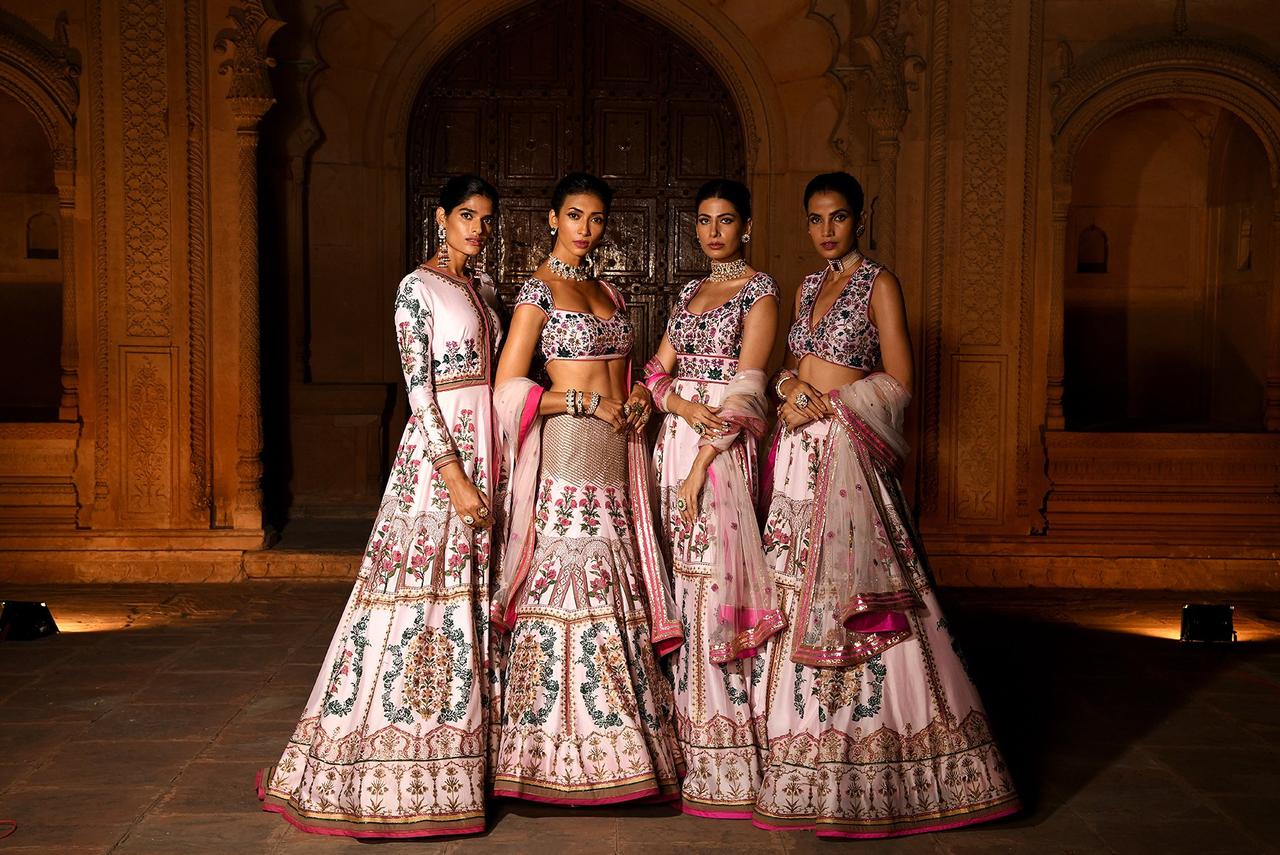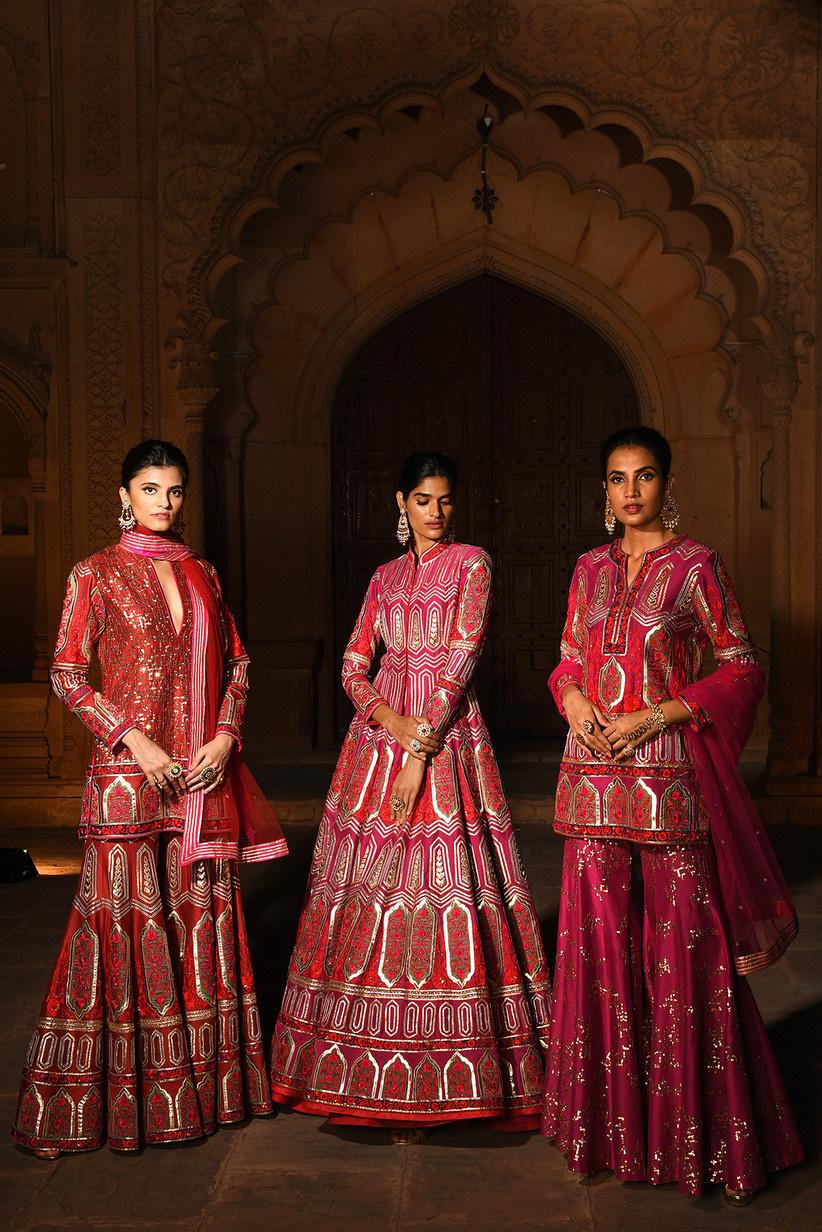 Reynu Taandon says, "My entire collection is a complete handwoven, eco-friendly Chanderi collection with light Zari work, block-printing, Gota Patti work, patchwork and Zardosi work. I want my brides to look elegant and maintain the old world wedding charm in a contemporary way. The collection is beguiling in every glance and bespeaking elegance in every stitch, an ode to the modern Indian bride that is still traditional at heart!"
Day 4 - Shantanu & Nikhil Unveil 'The Resurgence'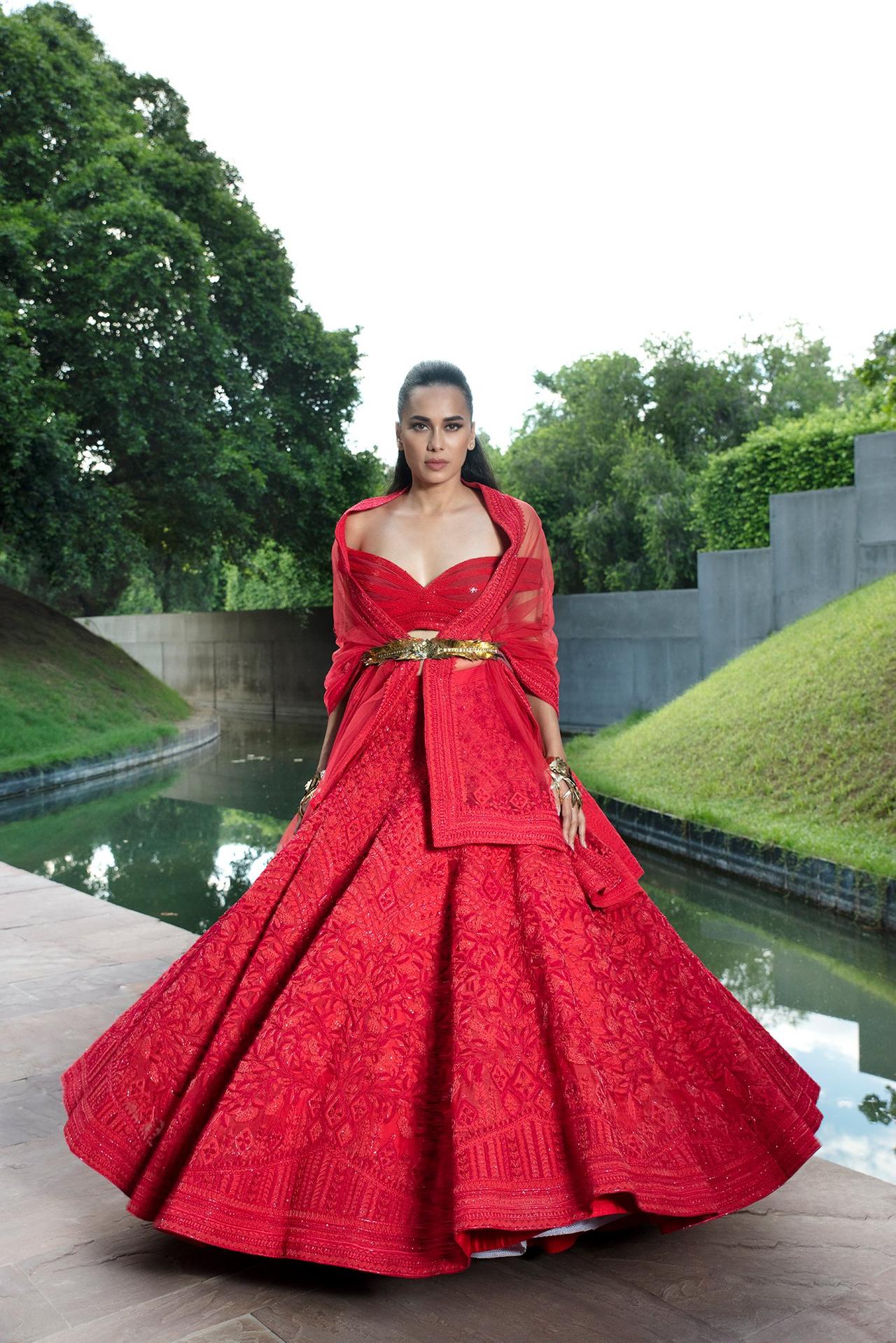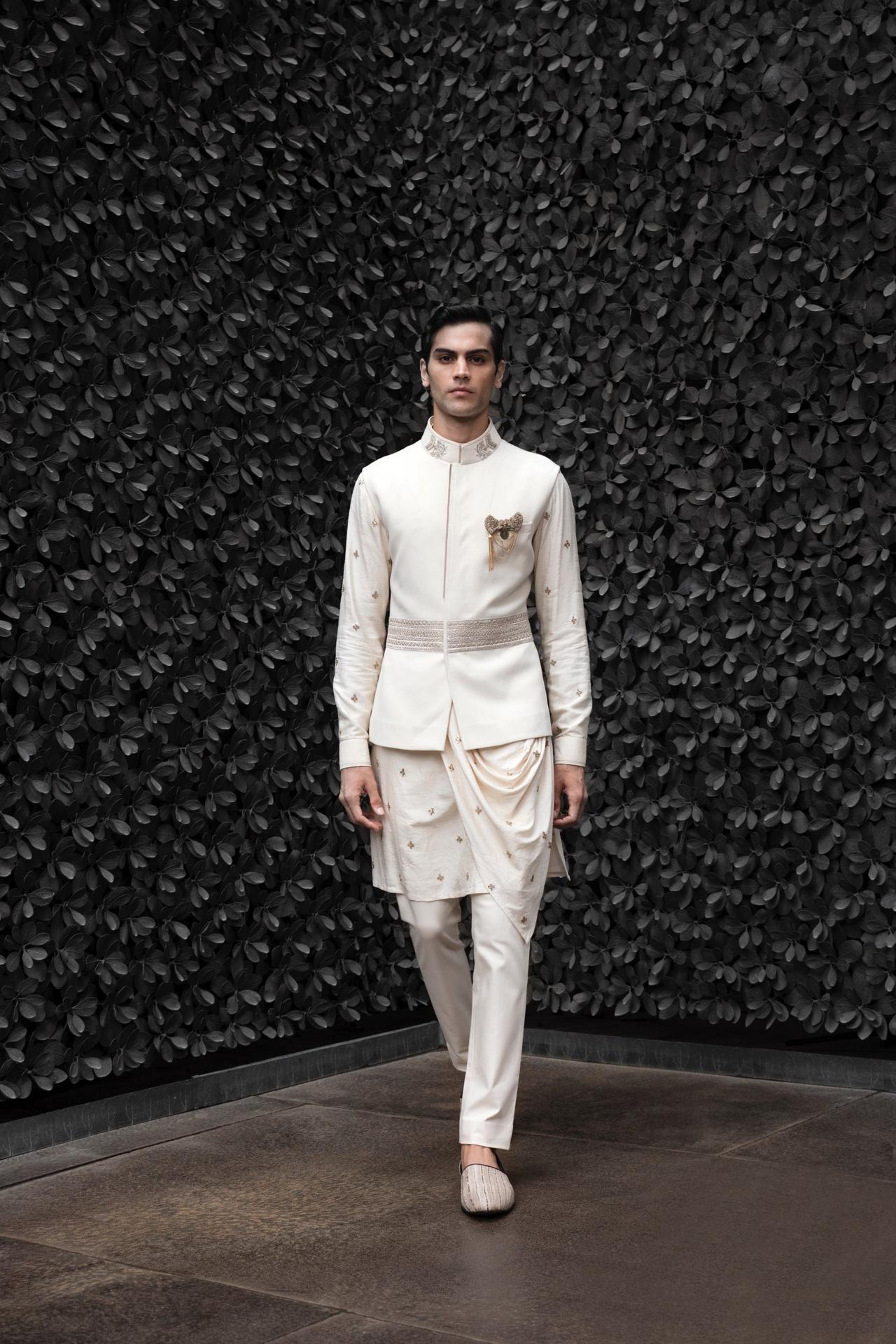 Acclaimed designers, Shantanu and Nikhil present 'The Resurgence', a collection designed with a vision of Re-emerging. With a storyline that revolves around 'Re-Emergence, Re-Commencement, Re-Ascendence and Resurrection' - their fashion narrative represents a beacon of hope and is weaved together with strength, valour, and a dedication to persevere. Designer gowns, structured sherwanis, sarees, statement brooches and more washed in bold and metallic shades sets empowering trends for the brides and grooms-to-be.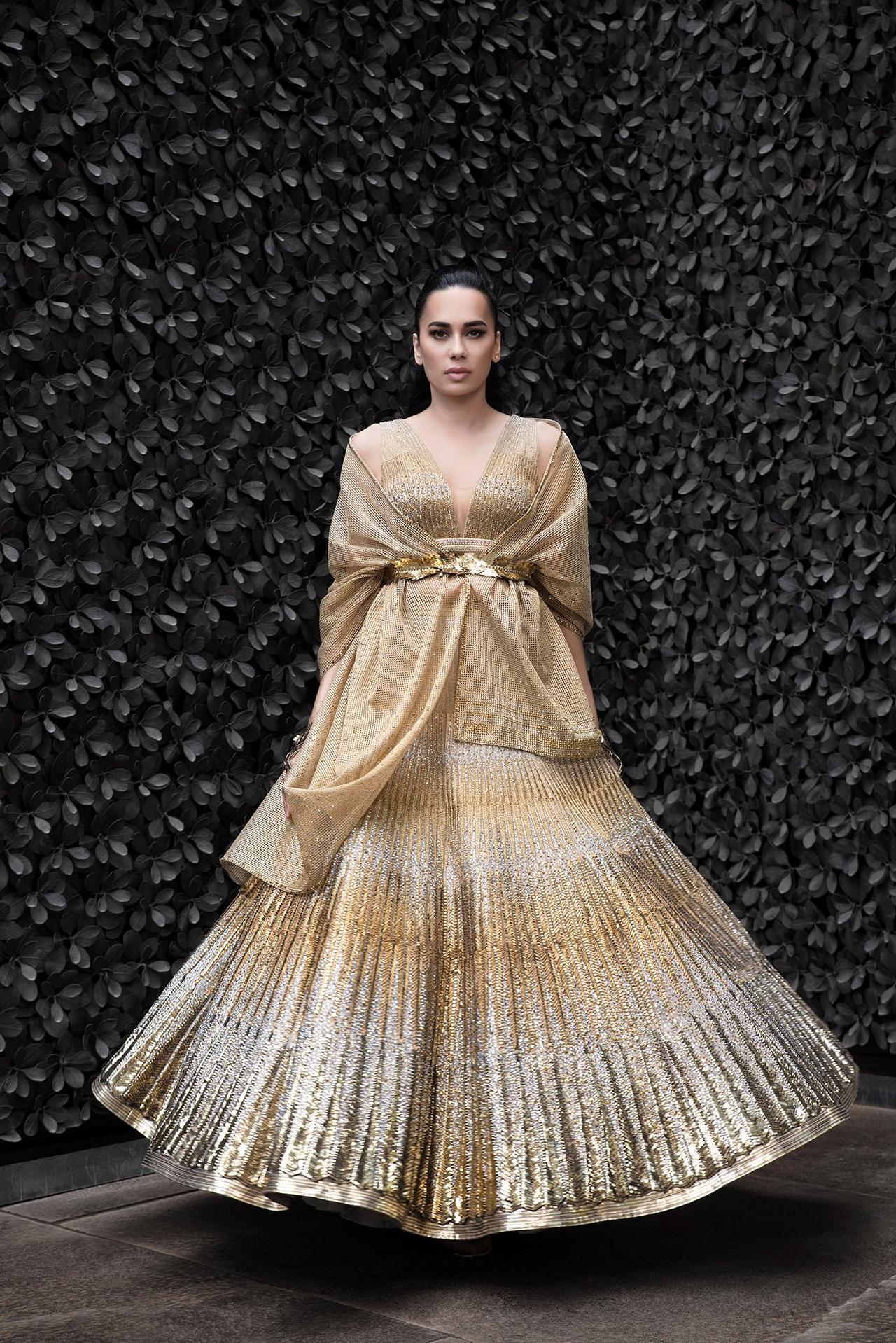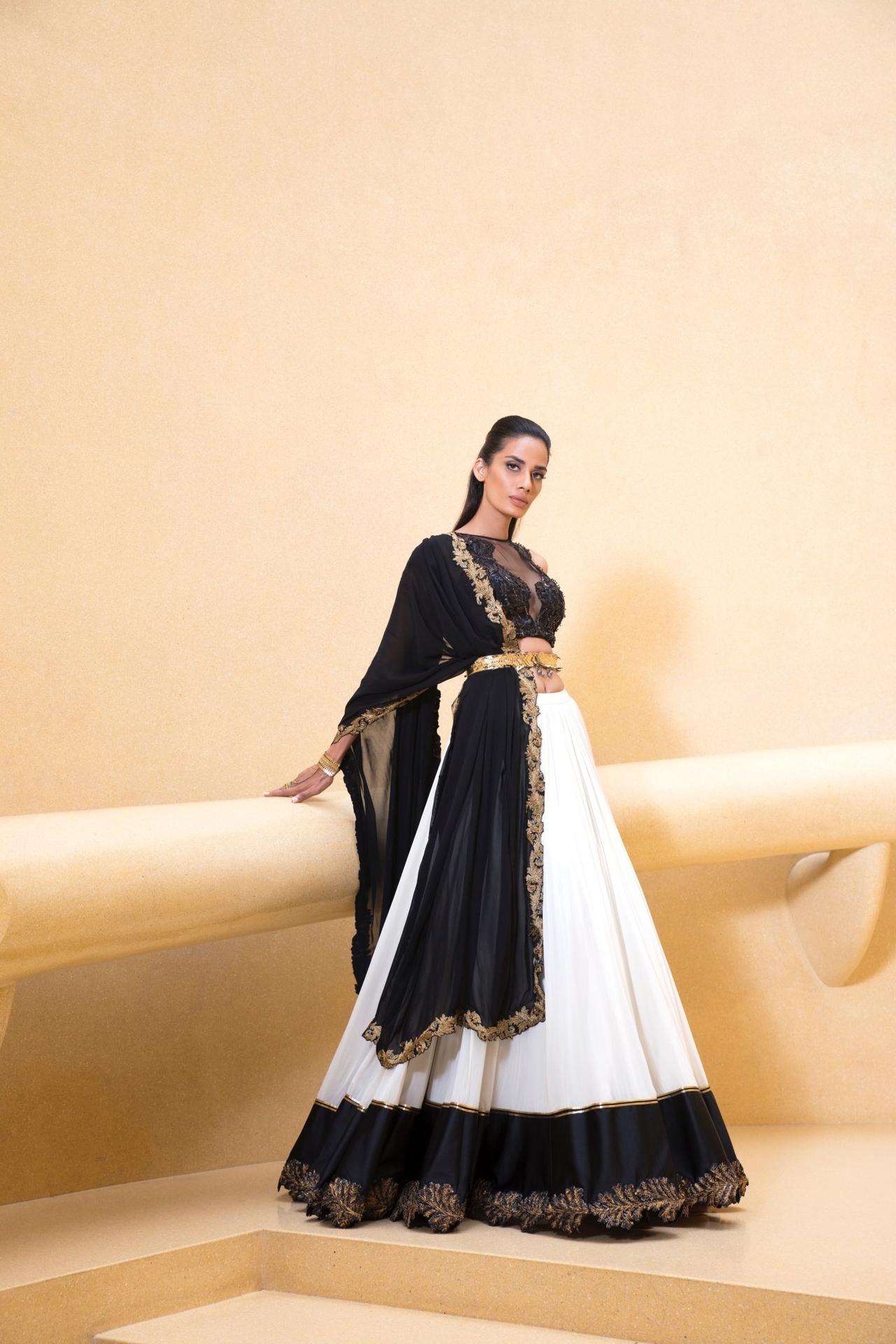 Elaborating on the spirit of the collection, the designers reveal, "Far from the idea as a dying craft hit by a global pandemic, couture re-strengthens itself through a new vision. As the world is pushing through these tough and challenging times, there has been a paradigm shift in the way we would like to use our fundamental brand values in order to forge a more inclusive and conversational relationship with our consumers, thereby focusing on art, creativity and collaborations."
Day 5 - Designer Kunal Rawal Showcases His Collection 'Hide & Seek'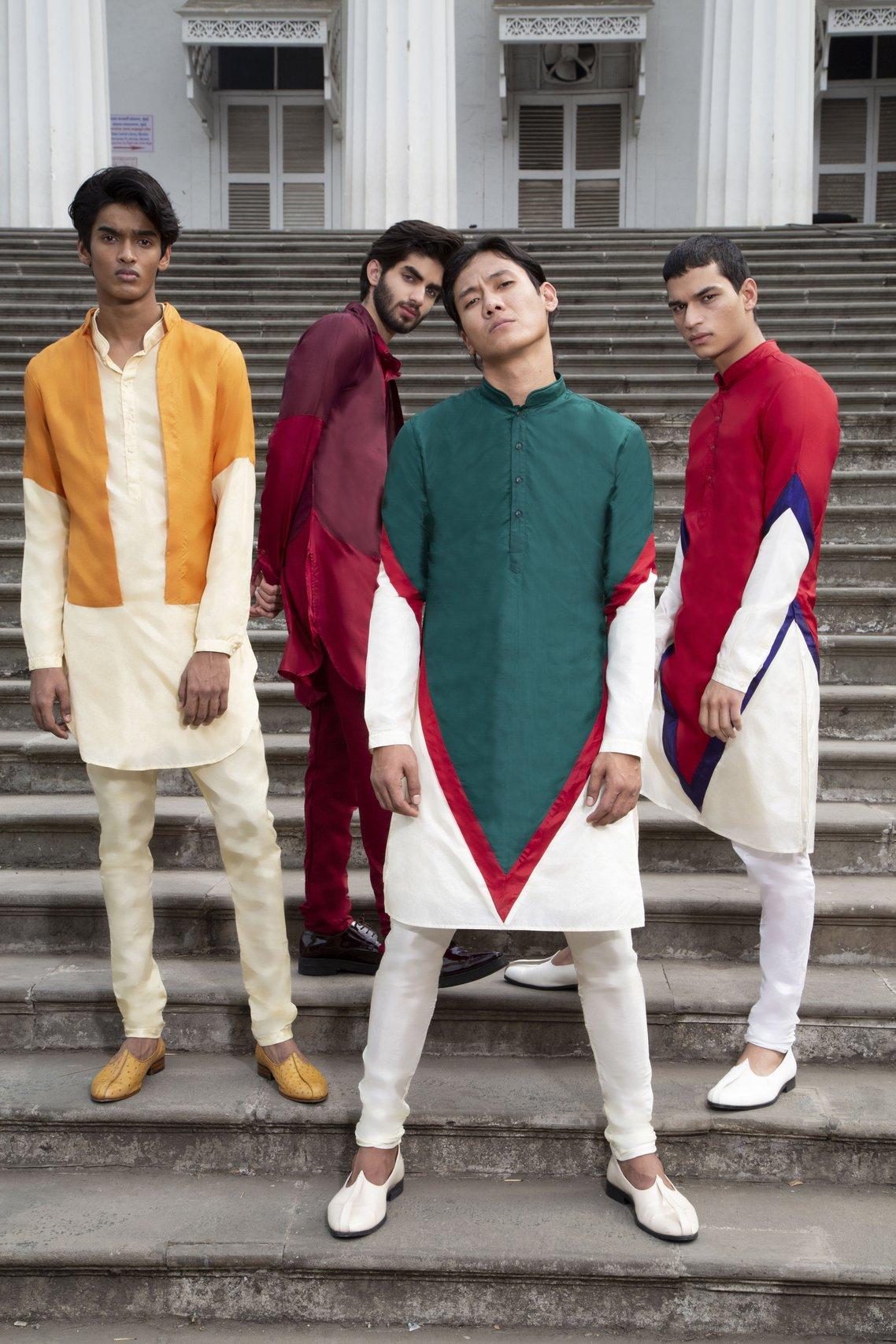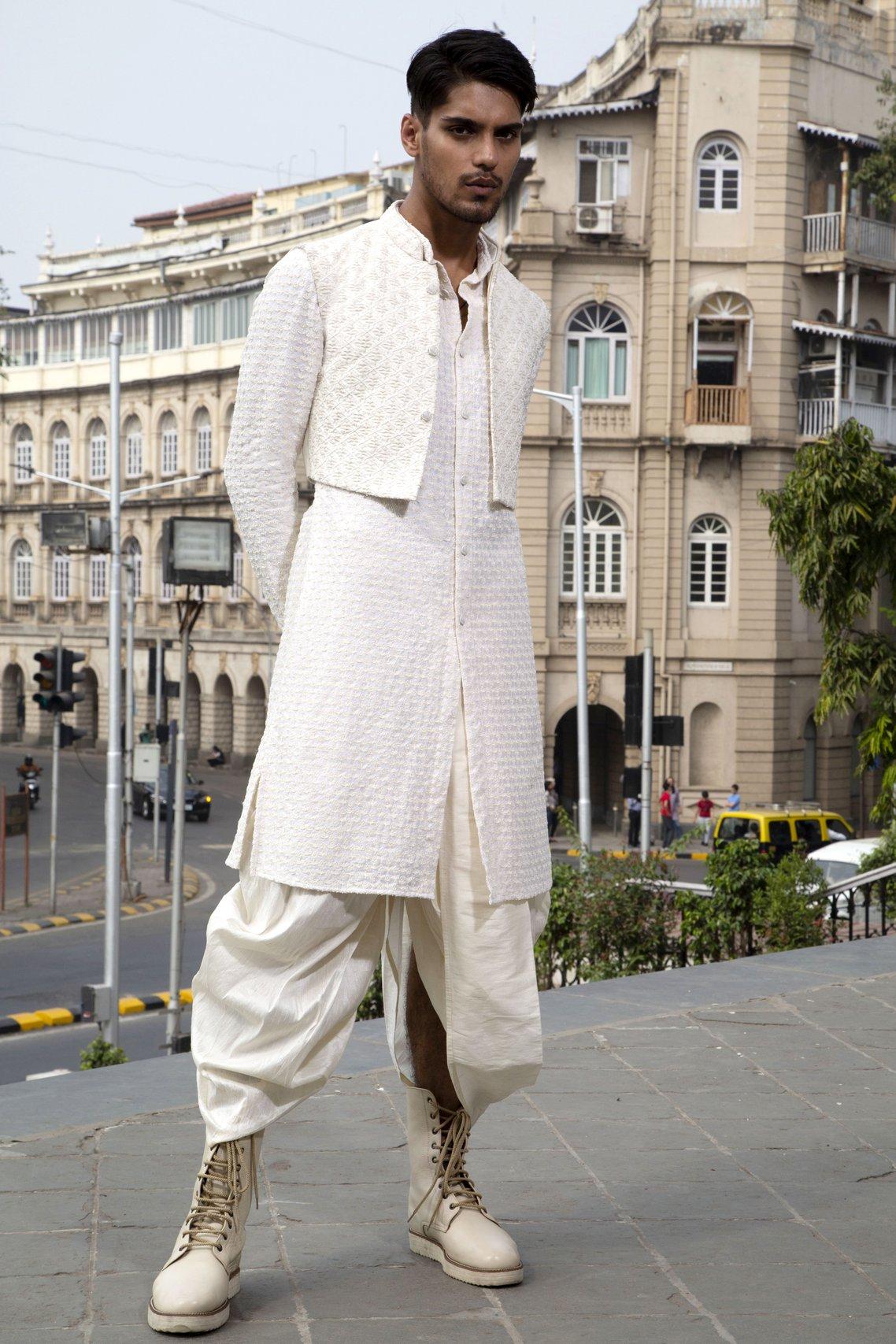 Image Credits - Kunal Rawal
Designer Kunal Rawal unravels his latest collection 'Hide & Seek', a collection weaved to communicate the optionality and versatility of menswear in this generation.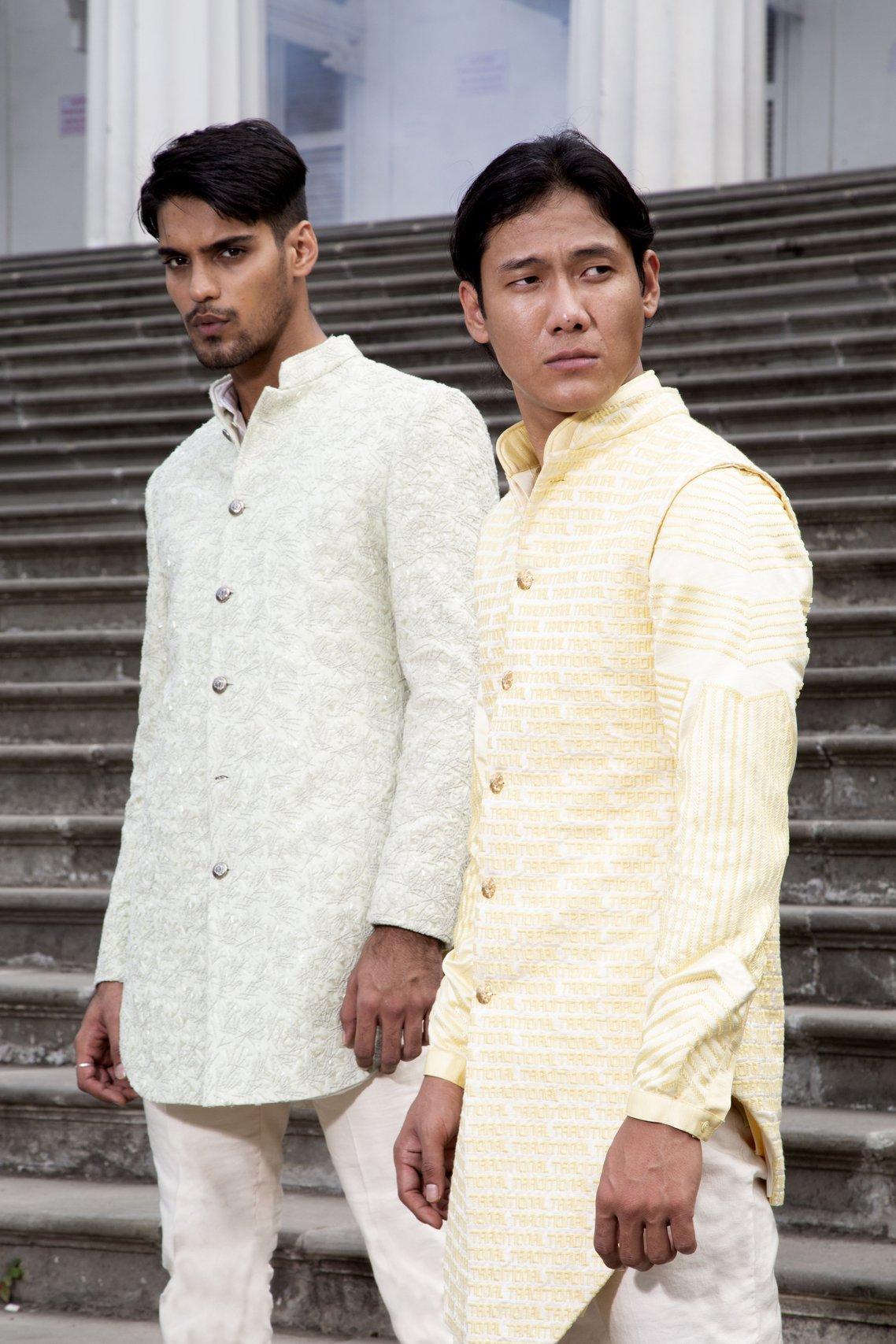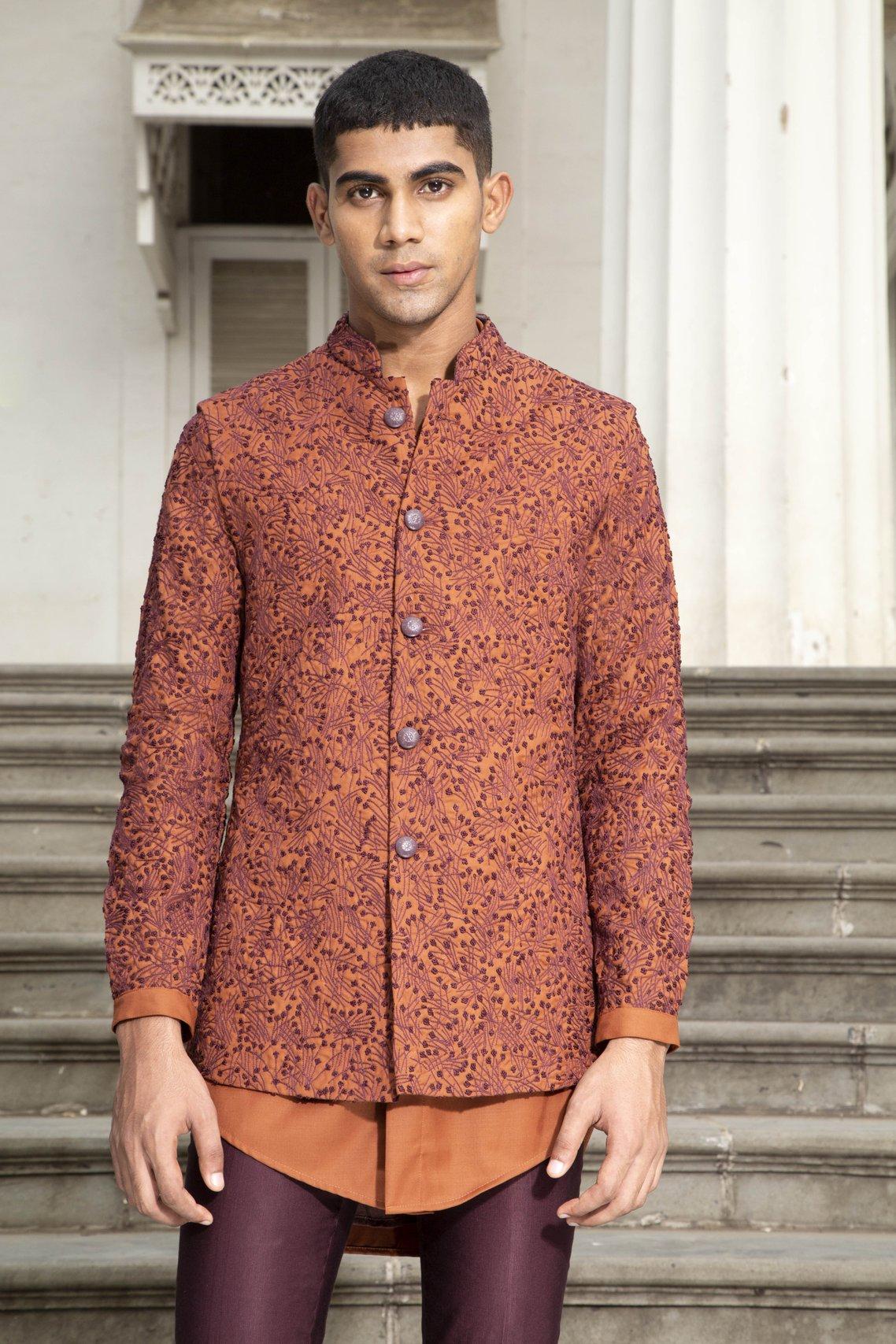 Image Credits - Kunal Rawal
Speaking about the anecdote of his design story, Rawal shares, "The silhouettes are dominated by body contouring styles, cuts that shape the body, achieving a clean and lean look while adhering to the tone on tone sensibilities of the label. Continuing our tryst with the richest form of embroideries like French knots, we have created patterns that rise up to form a three dimensional visual illuminated with highlights that are ideal for every man's festive needs."
Day 5 - Falguni Shane Peacock Unveil a Bridal Couture Line 'Marry Me in Jaipur'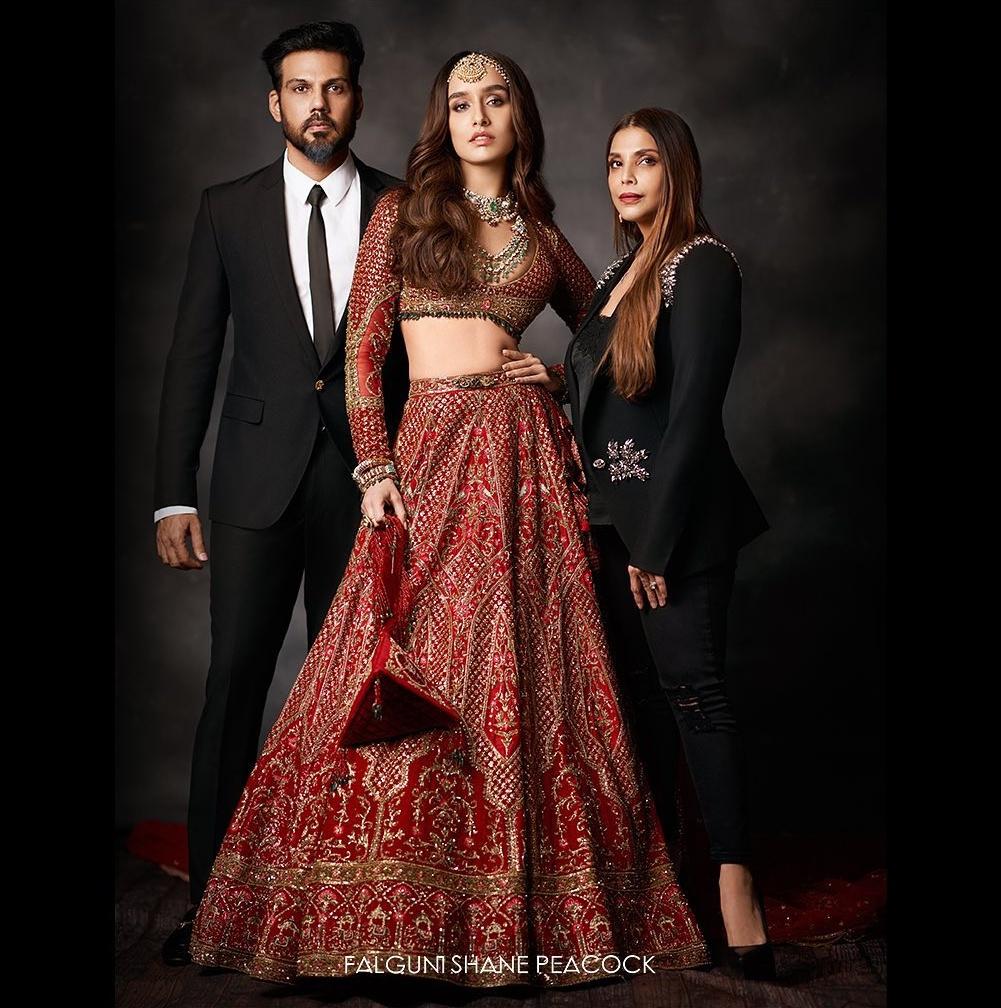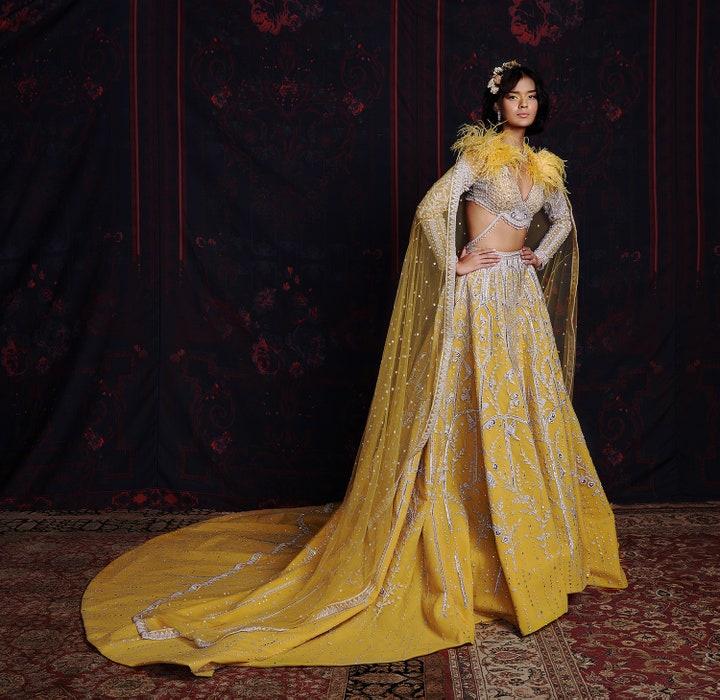 Image Credits - Falguni Shane Peacock
International Luxury Couture Designers, Falguni Shane Peacock unveiled their new bridal couture line 'Marry Me in Jaipur' with a fashion film named 'SPECTACLE PRIVÉ' at FDCI, ICW 2020. Falguni Shane Peacock take their statement maximalist route as models strut in striking lehengas adorned with motifs inspired from Jaipur's architectural marvels, its heritage palaces, the traditional arches and adornments in the form of animal motifs, such as those of peacock, birds, butterflies, elephants and other floral and foliage embroidery forms.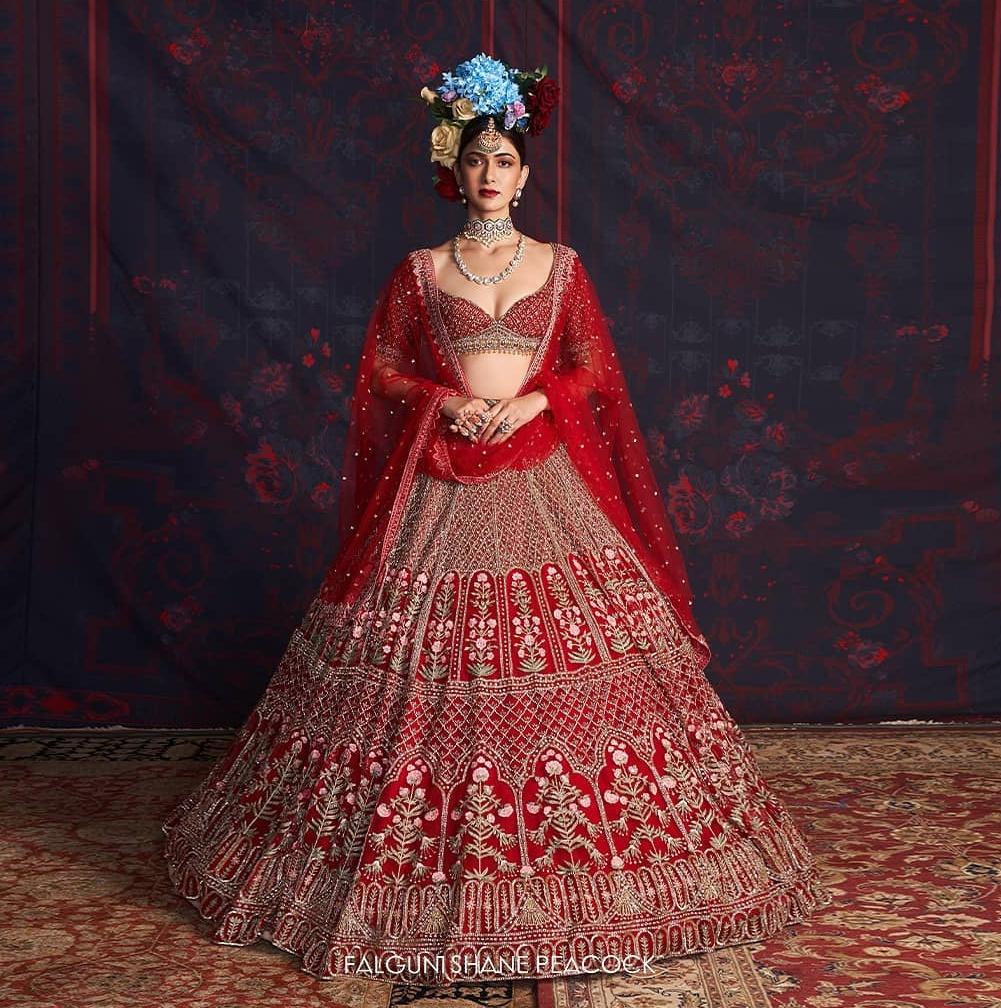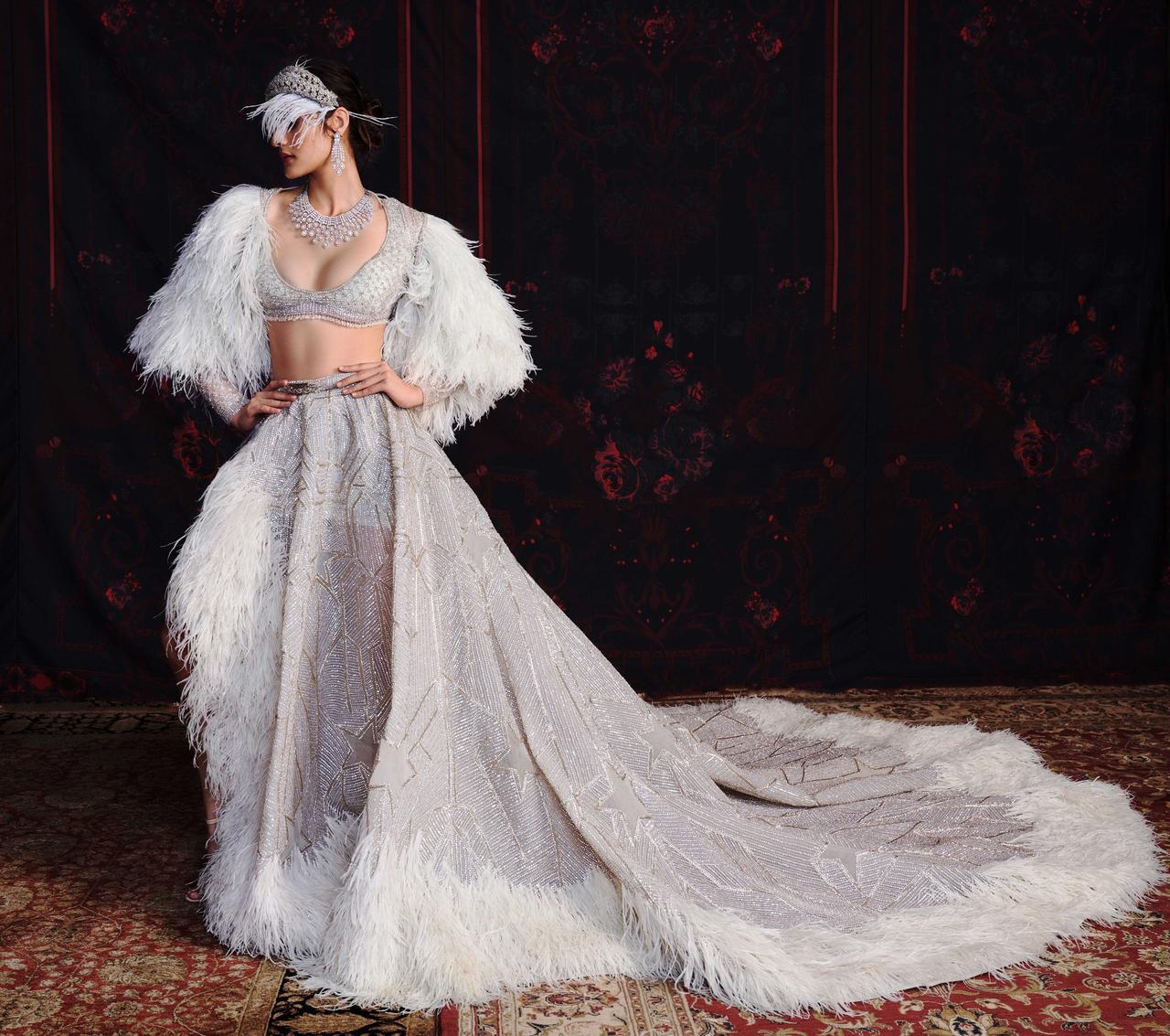 Image Credits - Falguni Shane Peacock
"The purpose of this fashion film named Spectacle Privé for ICW 20/21 is an artistic showcase to co-relate and recreate a reverie as the excitement from runway shows live to a new narrative form of showing couture via a fashion film. The idea behind Spectacle Privé is to take viewers Behind The Scenes, to witness the intrinsic effort put in every creation presented in each look. We are using this platform to present our inspirations and to tell the stories of our design concepts and how couture comes to life for us," the designers share.
Day 6 - Anju Modi Brings to you 'Sindoori'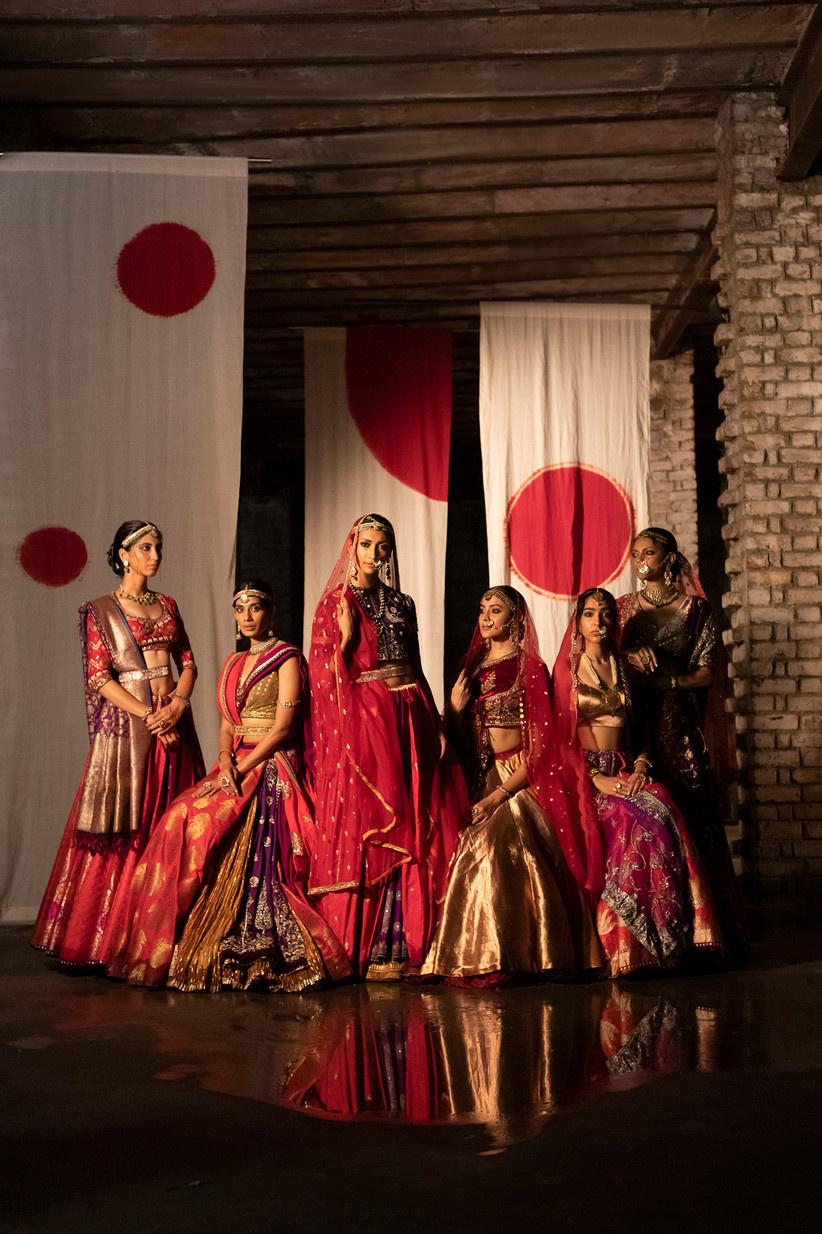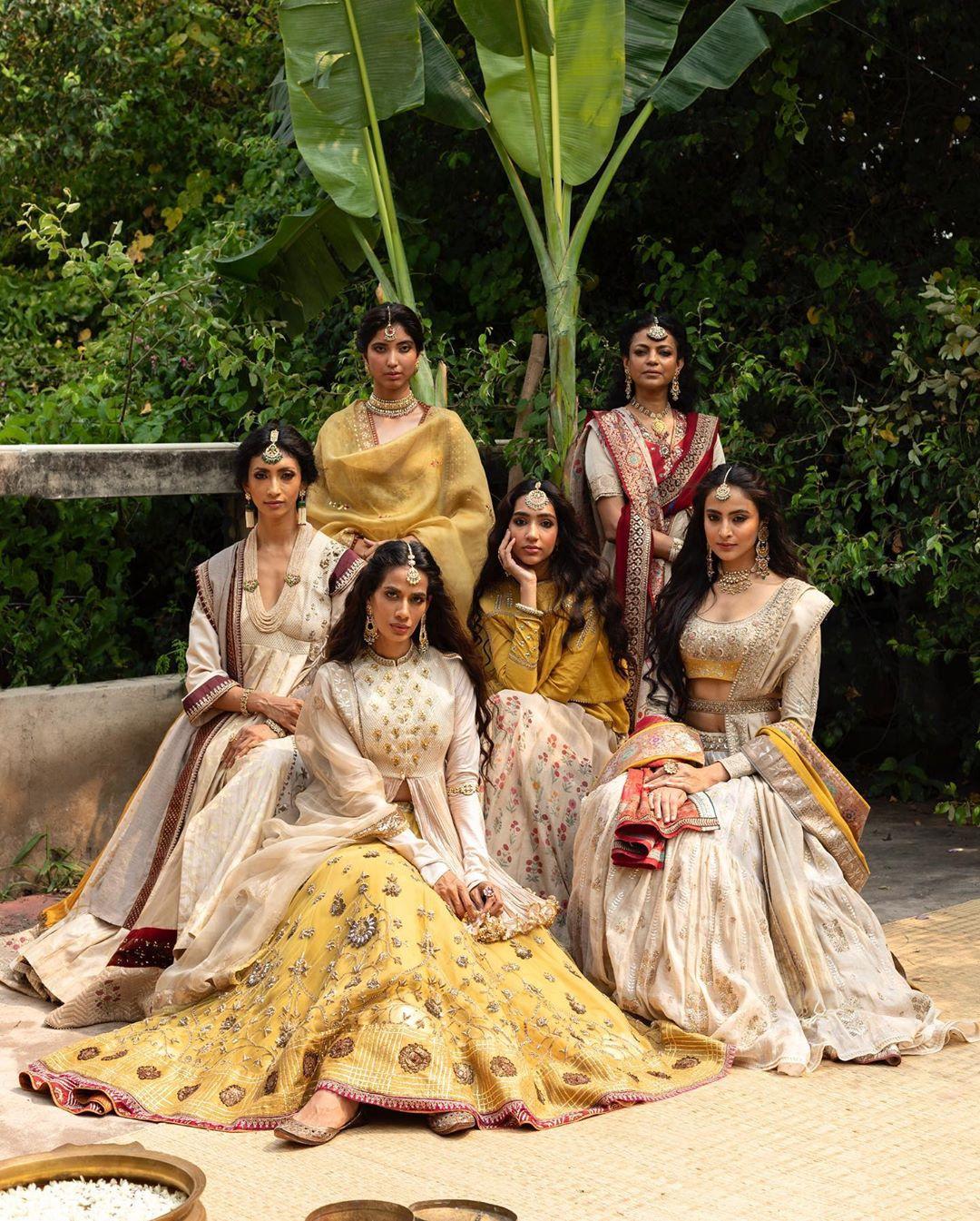 Image Credits - Anju Modi
On the 6th and the final day of ICW, Anju Modi's collection Sindoori marks the pristine beauty of age-old Indian wedding traditions. The fashion film revolves around the concept note - She is Innocence - Adorning herself for a sacred moment, readying herself for a divine ritual, a loving promise that will change her forever. Water and milk anoint her, purify her, prepare her. Turmeric and sandalwood paint her, perfume her, bless her. She is a dream in creamy ivories, a moving sculpture in delicate marble. She is all skin and shyness, with flashes of curiosity and wonder, awaiting her beloved.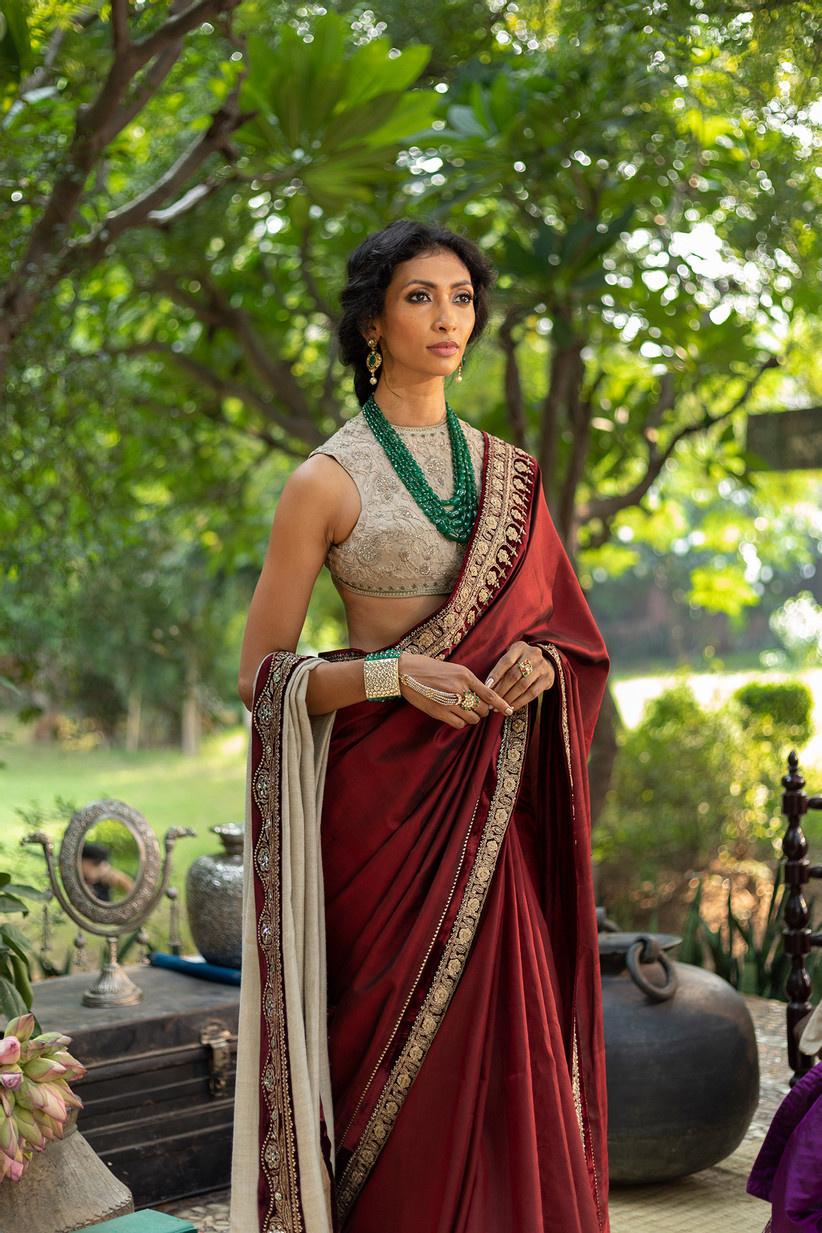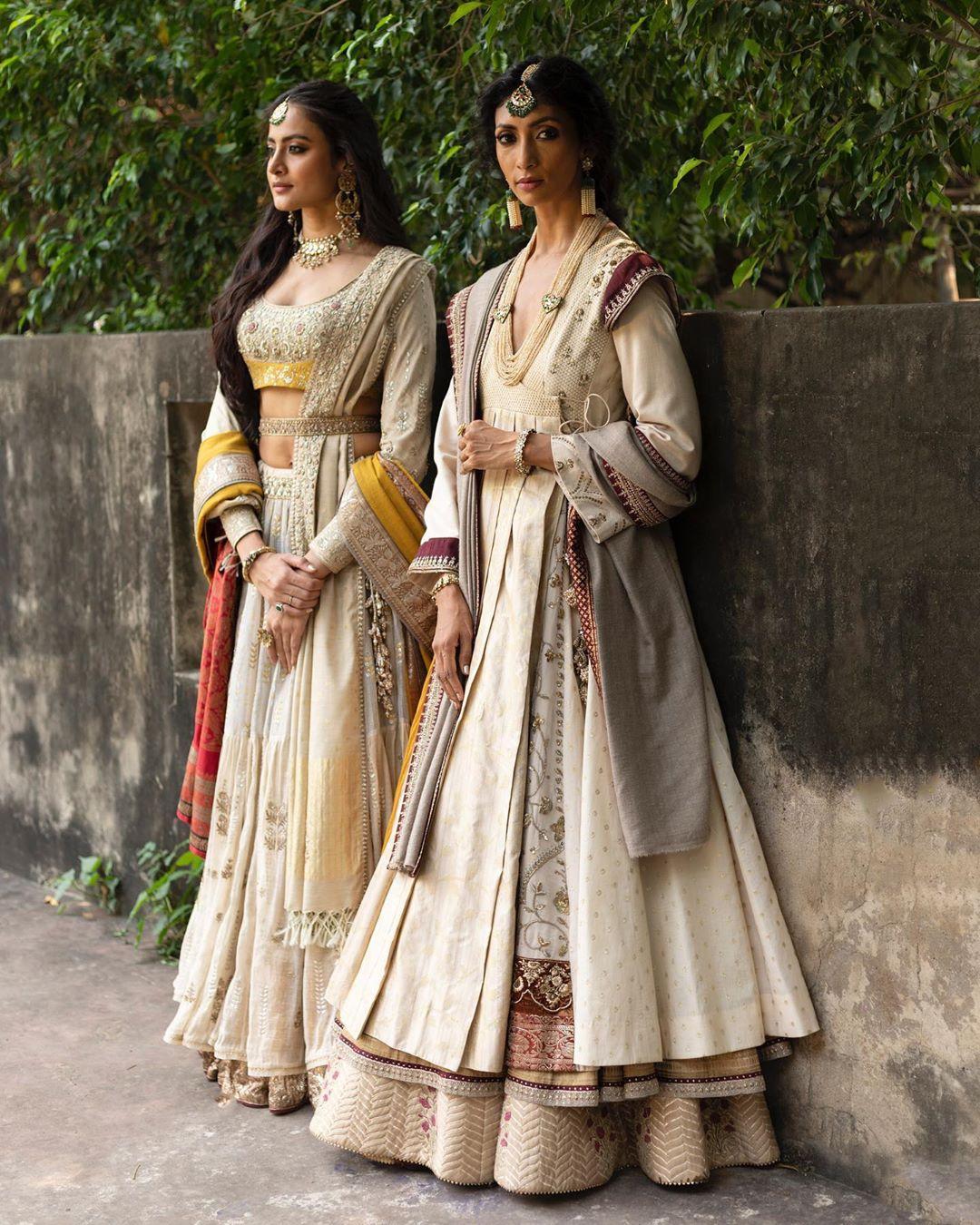 Image Credits - Anju Modi
The designer further shares, "I am bringing back all my old-world charm of the women and the girls with the Pokhar and rituals like Haldi-Mehndi celebrations. With more and more intimate weddings happening around us, the brides are anxious about what will look good on them, what colour should be a safe pick and my suggestion to them would be to wear the good old reds - Sindoori red."
Day 6 - Celebrity Designer Manish Malhotra Presents 'Ruhaaniyat'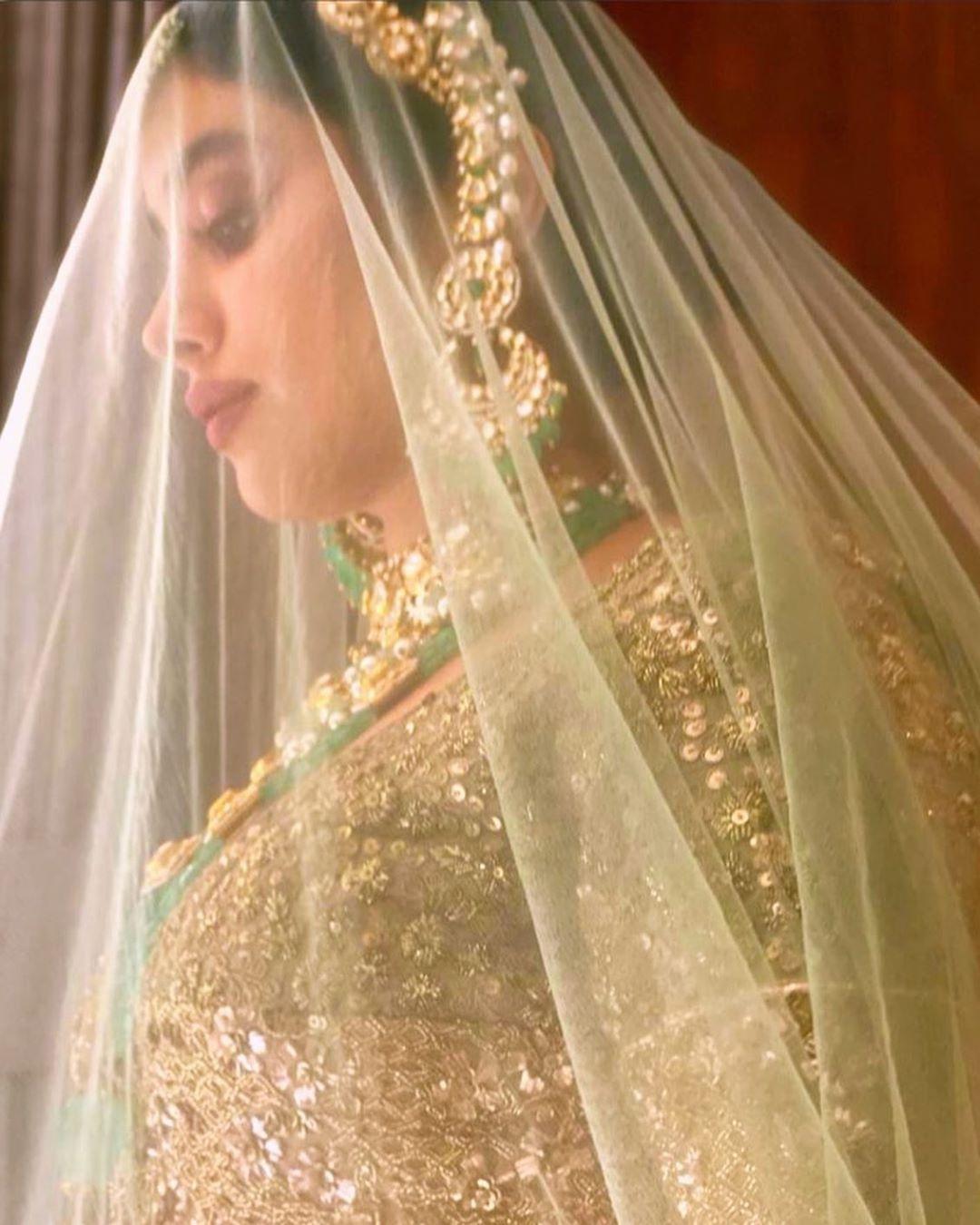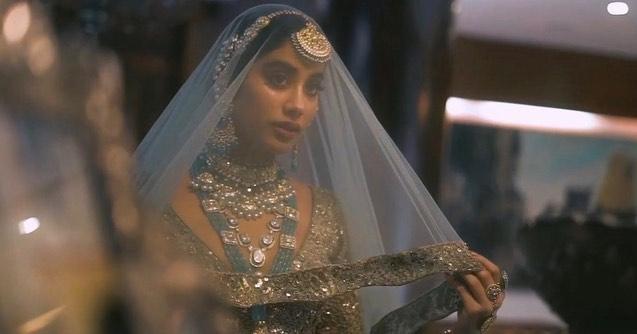 Image Credits - Manish Malhotra
Celebrity Designer Manish Malhotra's collection 'Ruhaaniyat' marks the grand finale of the six day event that celebrated couture and creativity. The multi hyphenate designer charms his couture range with the majesty of old-world regalia and takes the liberty to re-interpret designs of the bygone era in a palette that serves the modern tastes.His collection is also a celebration that marks 30 years of Malhotra's unparalleled design sense ruling Bollywood styles and 15 years of his label.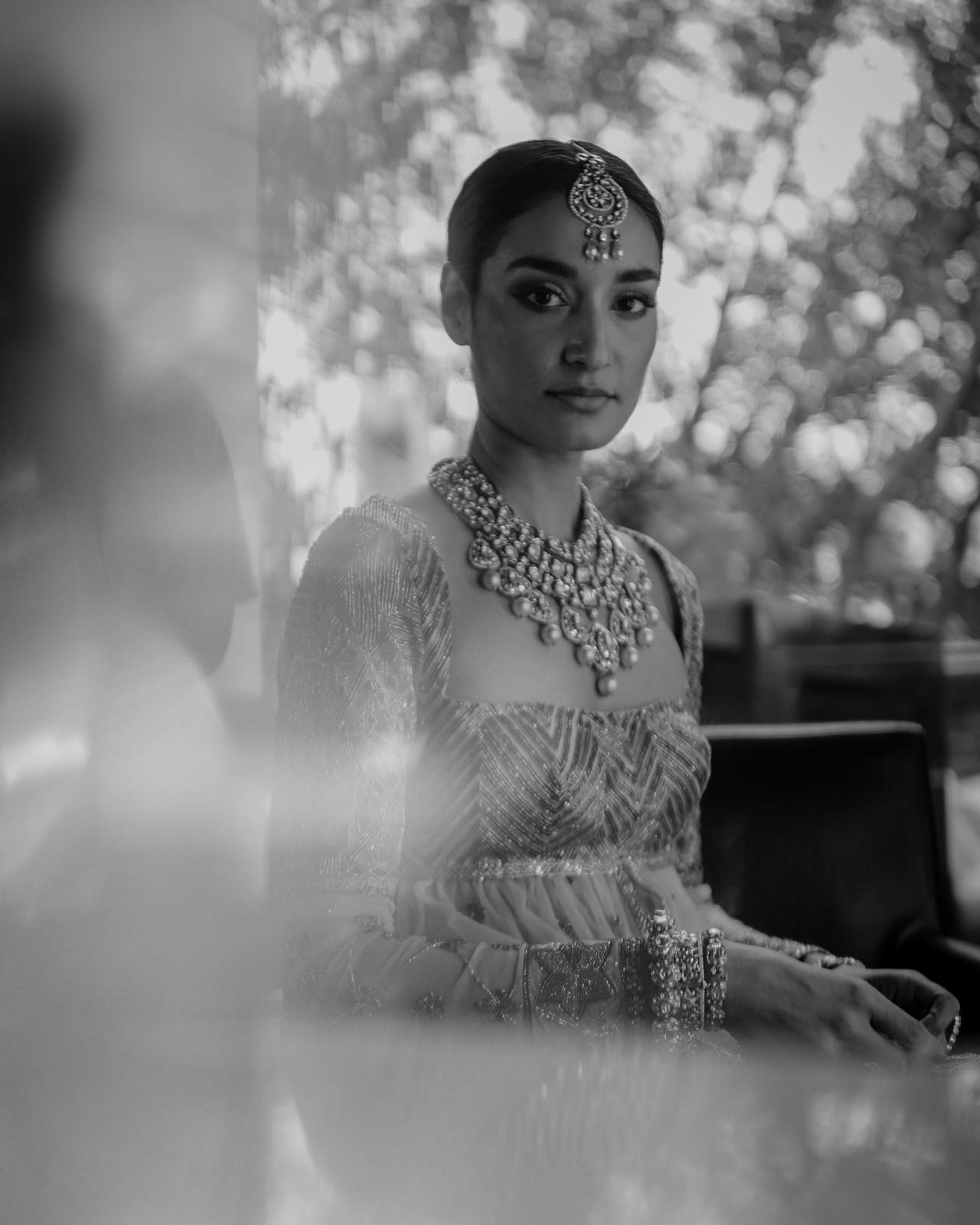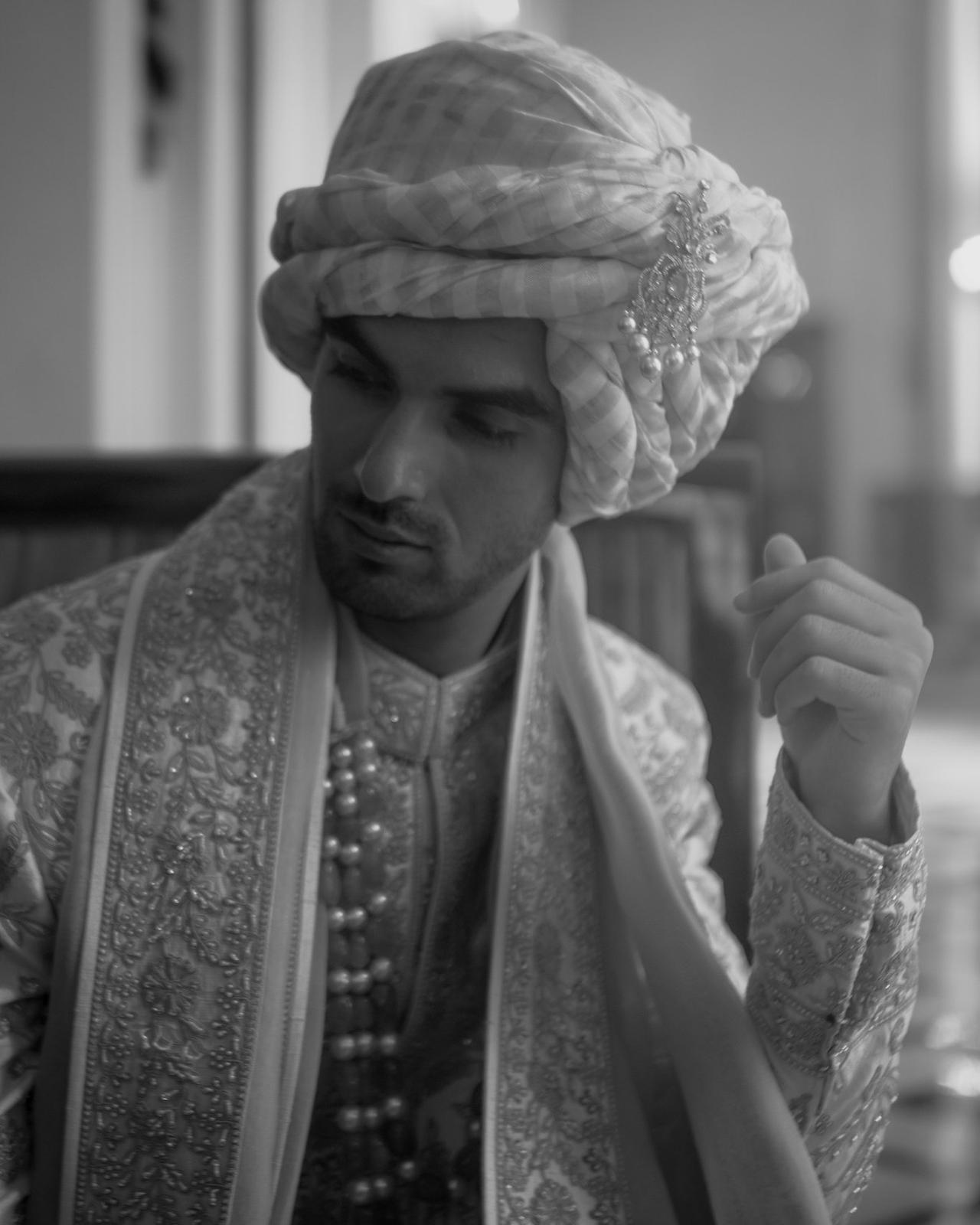 Image Credits - Manish Malhotra
"Revisiting the material milieu of the Mughal era, the collection comprises of kalidar kurtas, khada dupattas, ghararas, izar salwars for women and jama, angrakha and heavy shawls for men in pure and cotton silks, mashru, velvets, and muslins," the designer shares.
Follow @weddingwireindia on Instagram to stay updated with all the trousseau trends of the coming year.