Designer Kunal Rawal Showcases His Collection 'Hide & Seek' At FDCI India Couture Week 2020
Get ready to play virtual 'Hide & Seek' with fashion while you explore the classy collection of couturier Kunal Rawal at FDCI India couture week 2020. Scroll up to know more!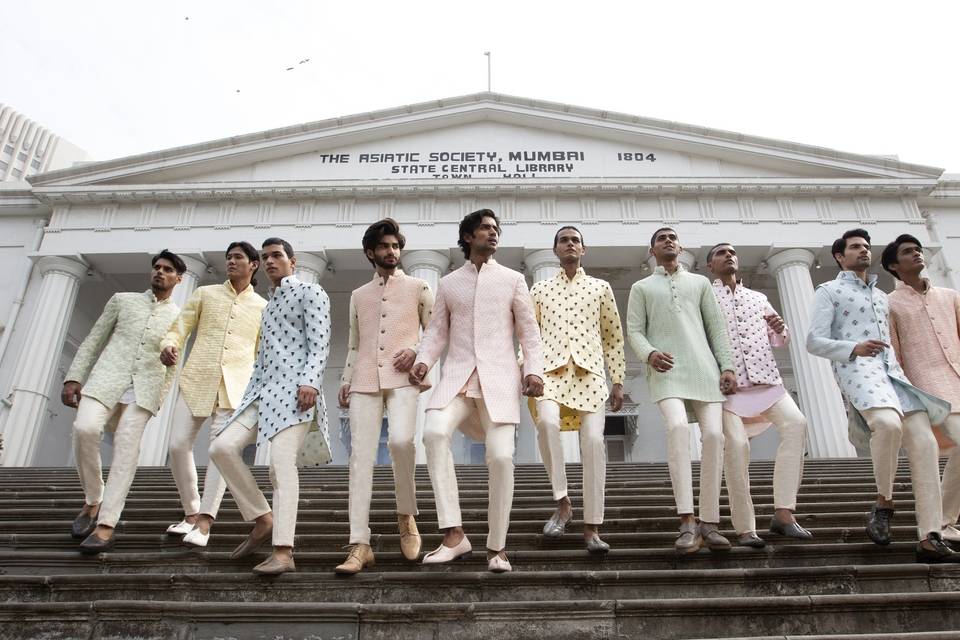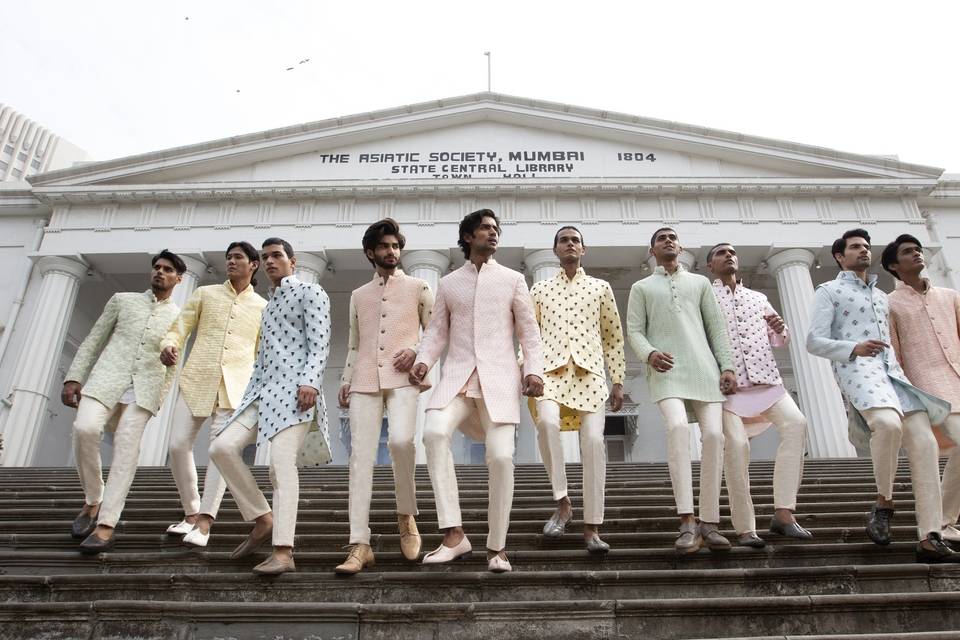 2020 has been a year like no other. While every industry is going through a rough patch, the Fashion Design Council of India (FDCI) has rolled the dice of vogue and leapt straight into the world of digitalisation. Who would have thought that the world of couture could embrace and ace this makeshift like a boss!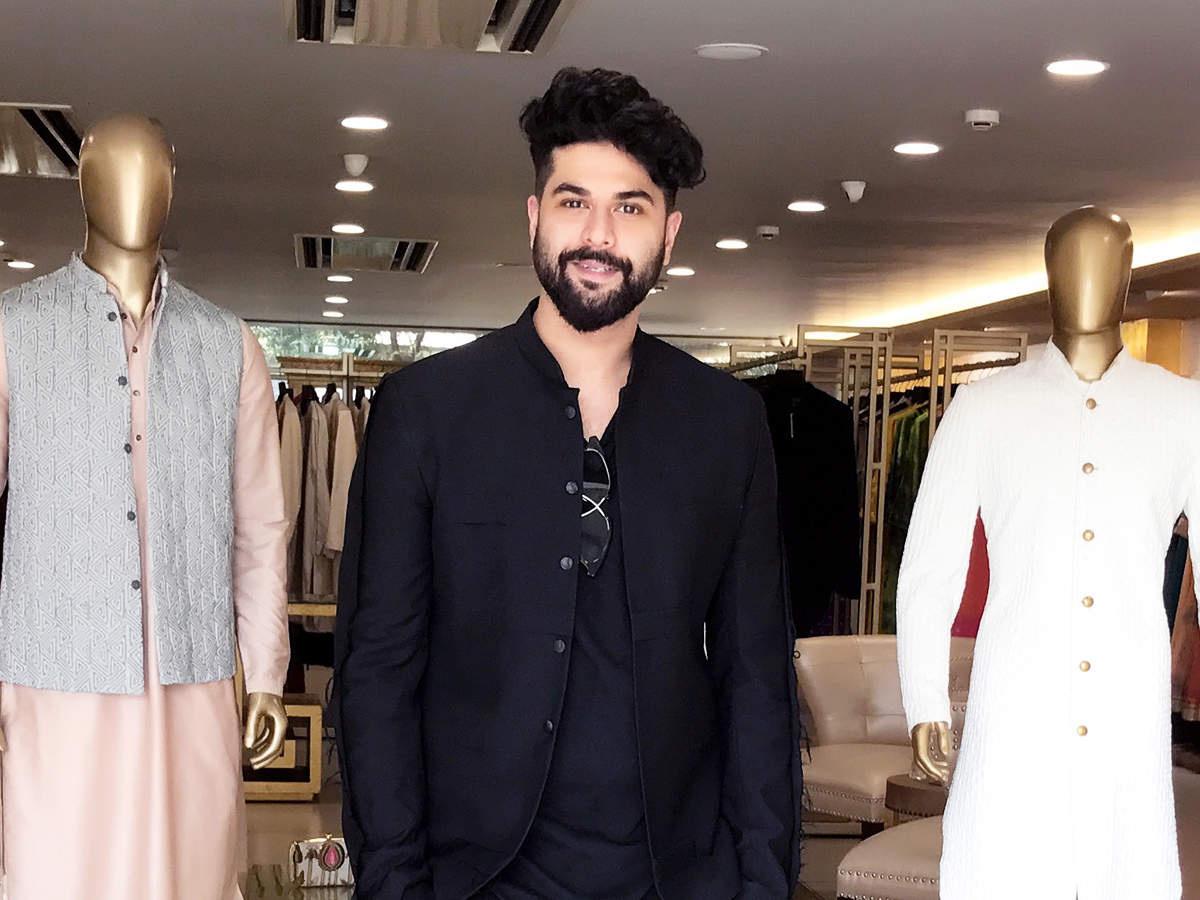 Image Courtesy: Kunal Rawal
Couturier Kunal Rawal is all about life, thoughts, moods, and is an eminent name for adding a vibe of liveliness in his designs. Having the multi-functional and non-conformist approach towards design, Kunal Rawal has been impeccable in upholding the features of stylish trends. When it comes to following the rhythm of Indian culture, textures and patterns play a major role in curating his designer pieces. From playing with shapes to uplifting the designs to another level, the designer adds a feeling of #Peekaboo in his latest 'Hide & Seek' collection.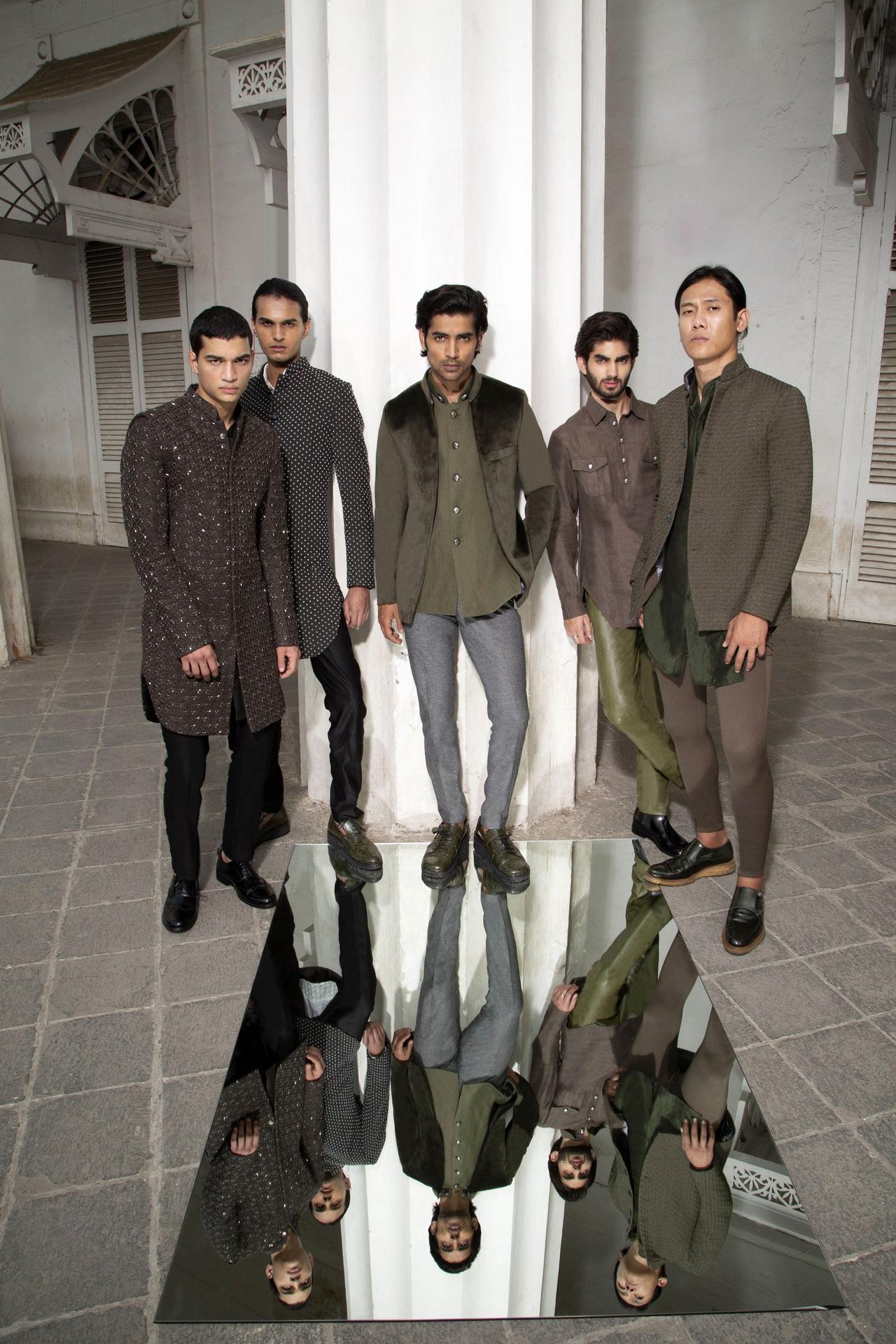 The combination of silhouettes and textures capped together personifies the touch of royalty. Our eyeballs were stuck on the spiffy designer wear collection and how beautifully Kunal Rawal, plays with the hidden elements of slits, intricate handwork and 3D textures. It was a breath of fresh air for the men's couture world and clearly exclaimed that prints can never do you wrong!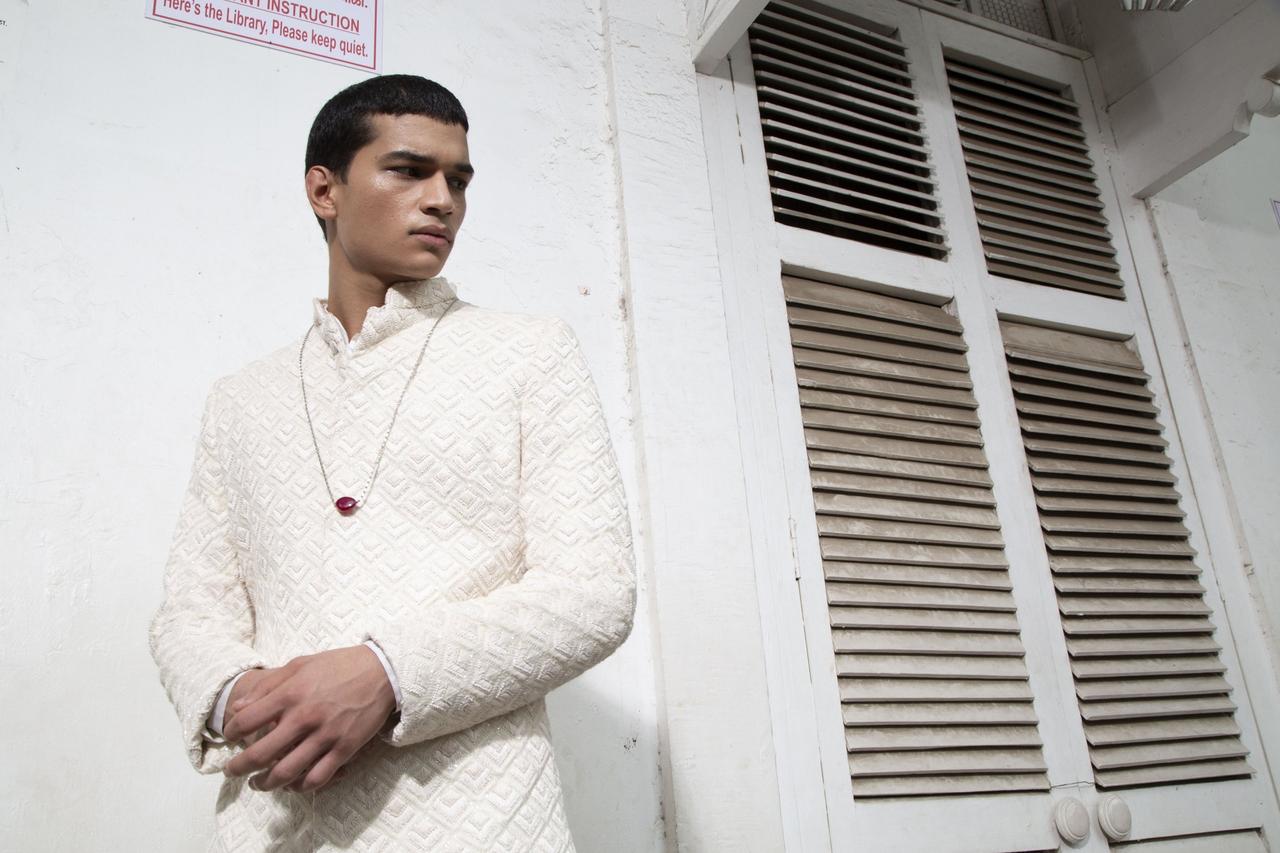 Kunal Rawal Says, "The silhouettes are dominated by body contouring styles, cuts that shape the body, achieving a clean and lean look while adhering to the tone on tone sensibilities of the label. Continuing our tryst with the richest form of embroideries like French knots, we have created patterns that rise up to form a three dimensional visual illuminated with highlights that are ideal for every man's festive needs."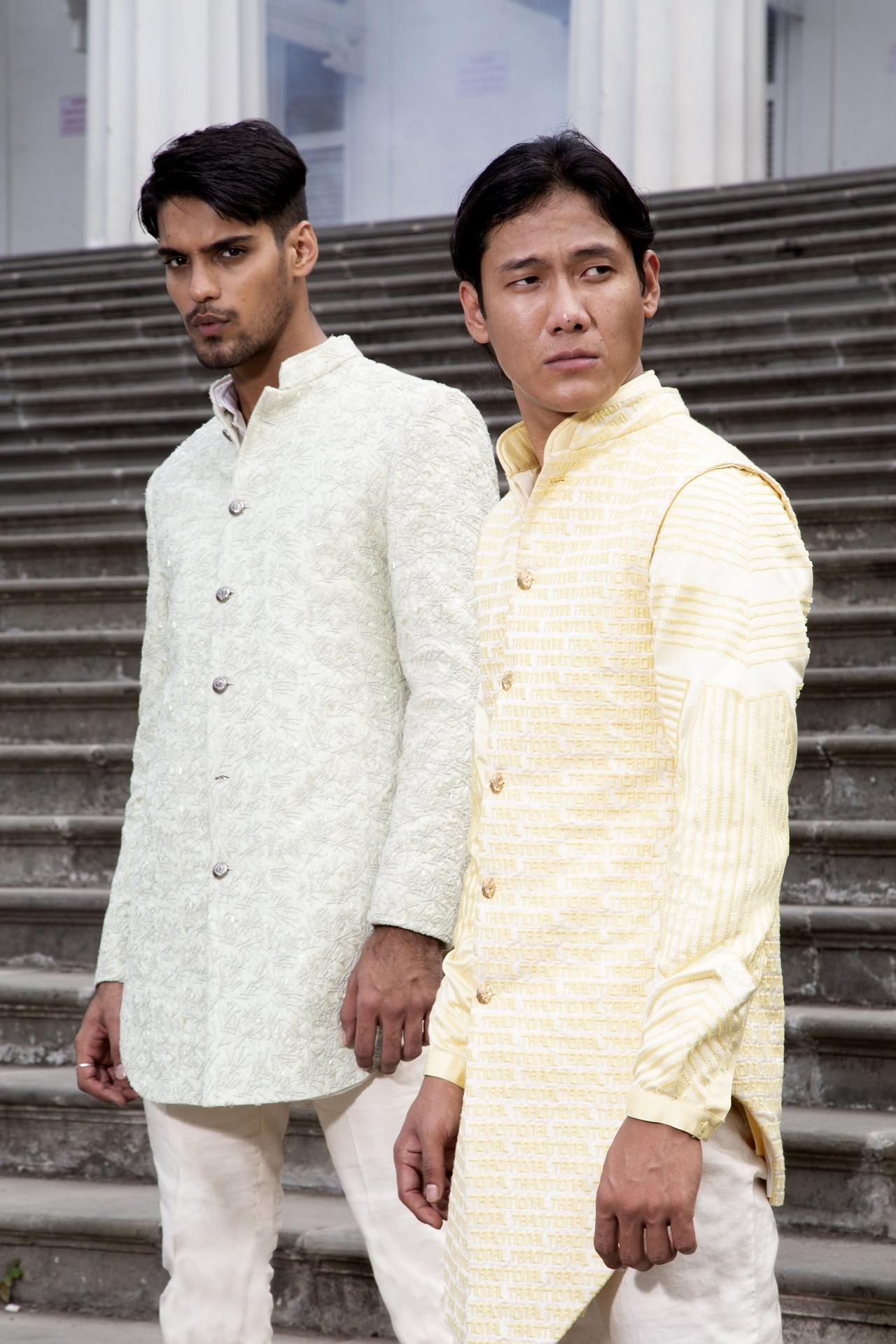 The 'Hide & Seek' collection celebrates Rawal's love for tonal palettes and ingenious pattern play, embodies sophistication. His belongingness towards French knots is pretty epic and has become a signature to the brand. Vivid prints, intricate textures, contrasting thread work, metallic highlights embellished with oxidised stonework defines him as a restless creative genius and flaunts the brand's love for grunge. From perfectly embellished pinks to blush pinks, olives and shades of beautiful pastels the collection has bagged dashing pieces.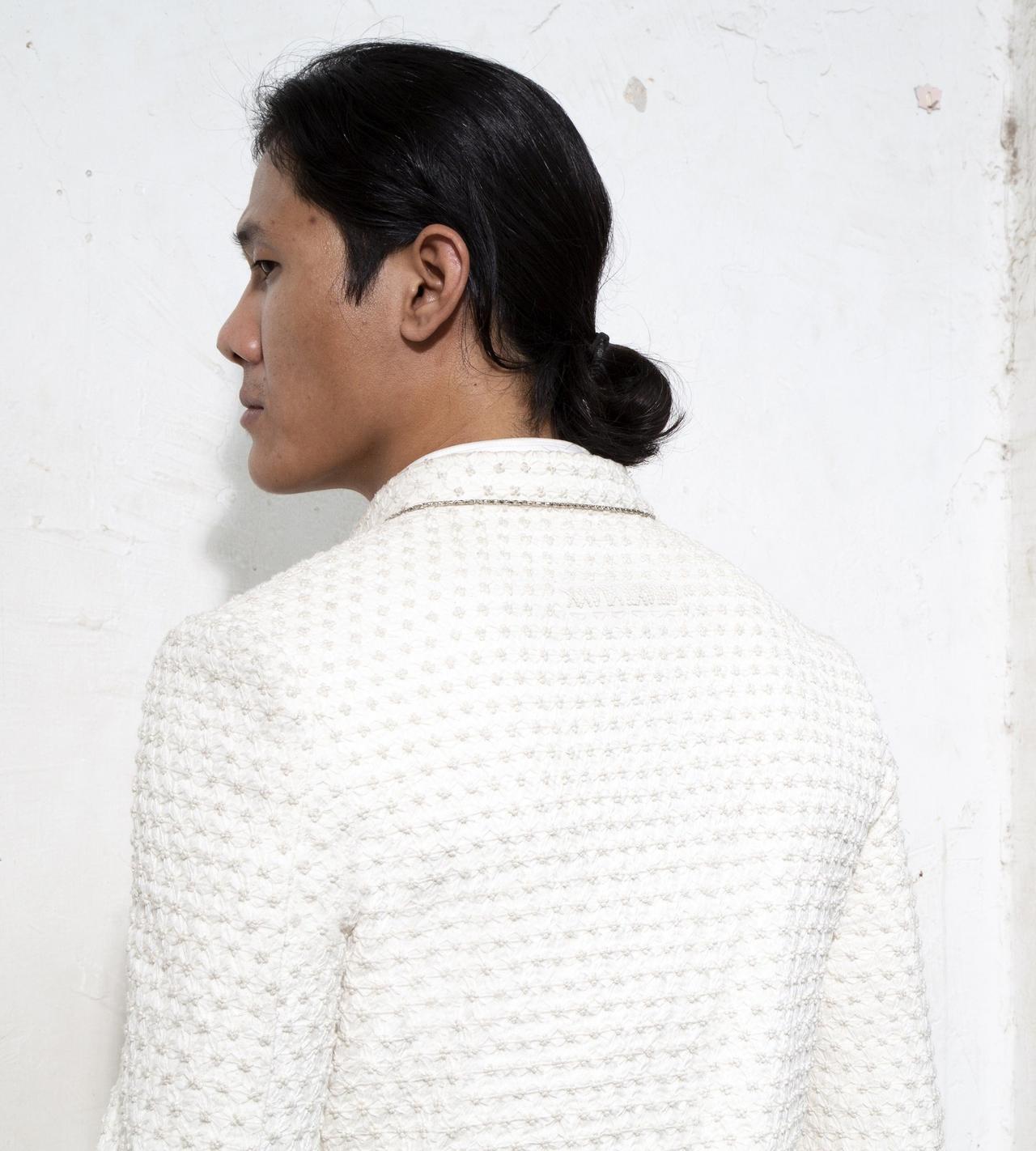 Shedding some light on the collection of 2020, Rawal adds, "The inspiration for this collection is the man today, his needs in the world we live in and how beautifully democratic men's wear is today. This collection highlights the pillars of the label like optionality and versatility that is very significant for a man to have an array of options to choose from to match their personality, body type and mood. It is very relevant in today's lineage to be able to break up separates and create multiple looks from the pieces. Luxury - all of our pieces are intricately hand detailed and the collection is not geographically demarcated but for the man who connects to our aesthetic and needs his occasionwear needs to be catered - from deep-rooted traditional wear to modern luxury."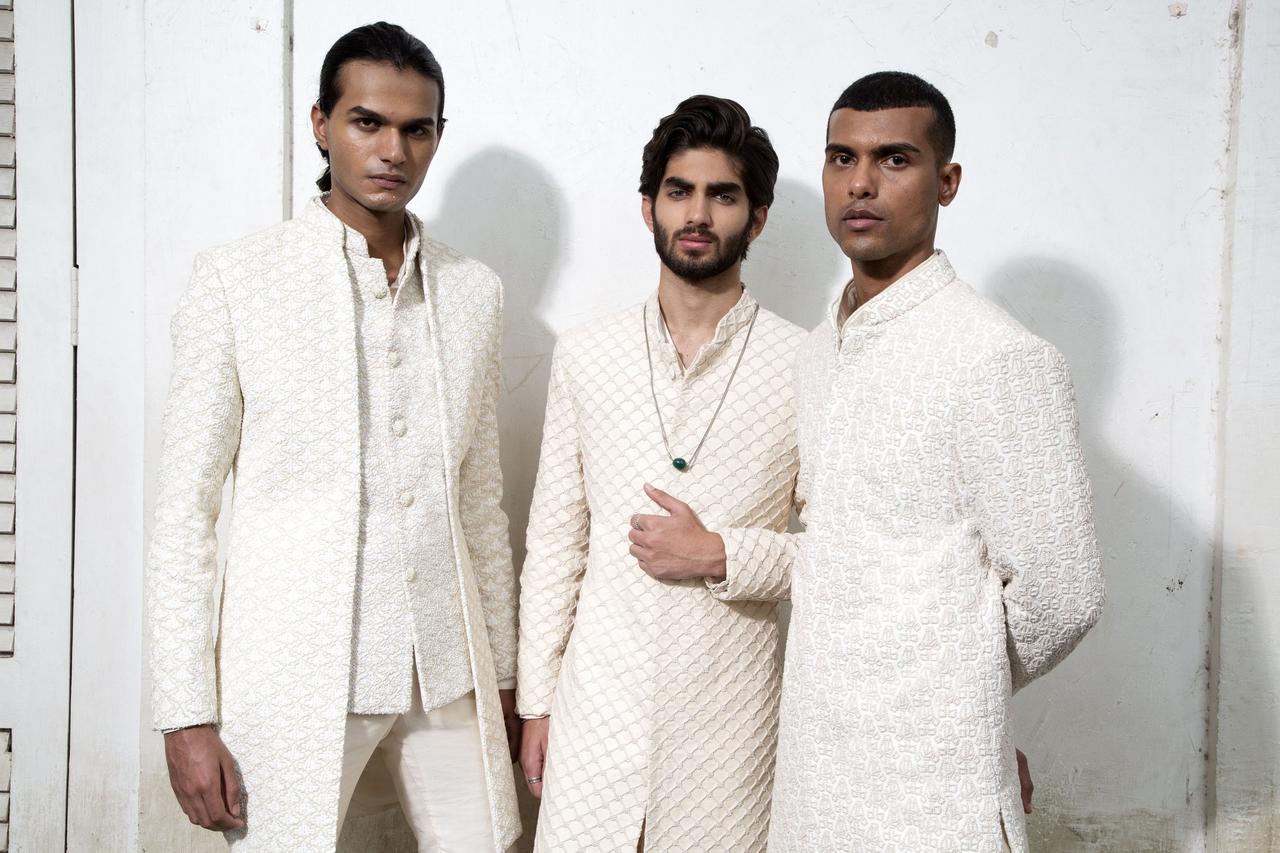 The mind-boggling 'Hide & Seek' collection throws light on menswear, having a wide array of options to choose and match your personality, mood and body type. The designer shares, "Versatility/Functionality is even more relevant today, as the designer provides keen attention to unique techniques for garment construction such as deconstruction and mock layering - where separates can be broken up and worn in multiple ways and men can create multiple looks with every garment."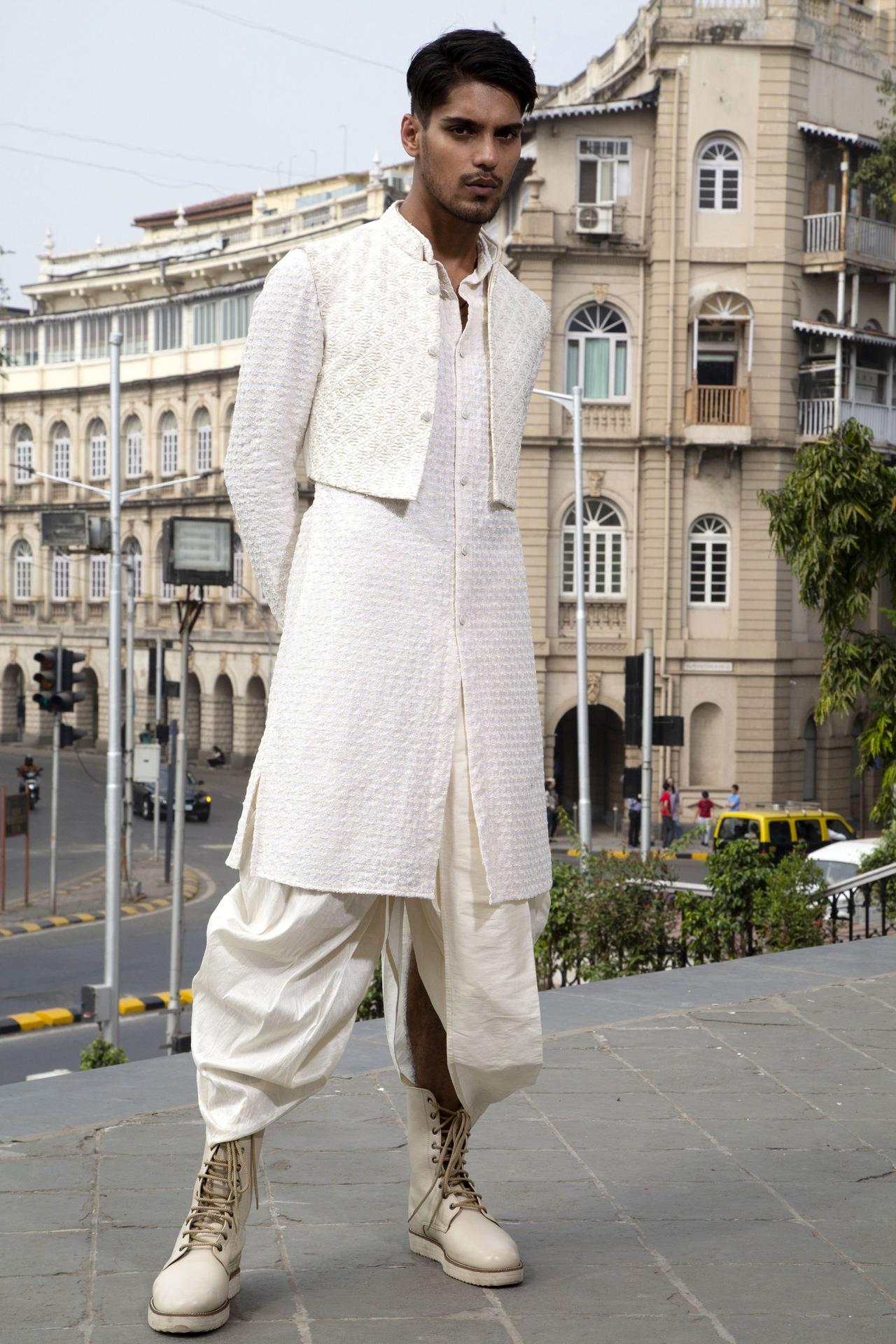 A wide range of designs from the collection like V block silk contrast pattern kurta, geometric knotted kurta, sharp block kurta, volcano highlighted jacket, potted flower kurta, Y knot deconstructed set and a bag full of new floral patterns and sets have set the line of trend with rage.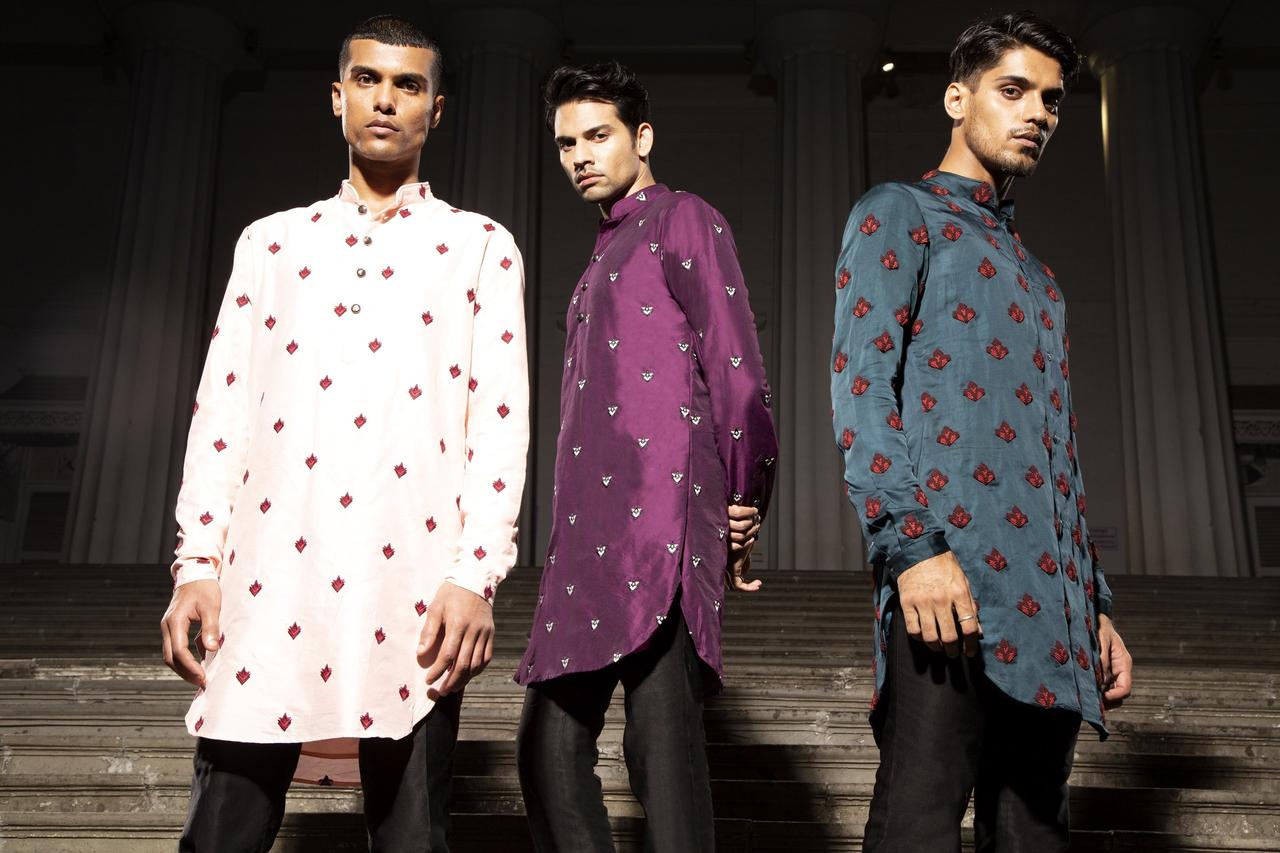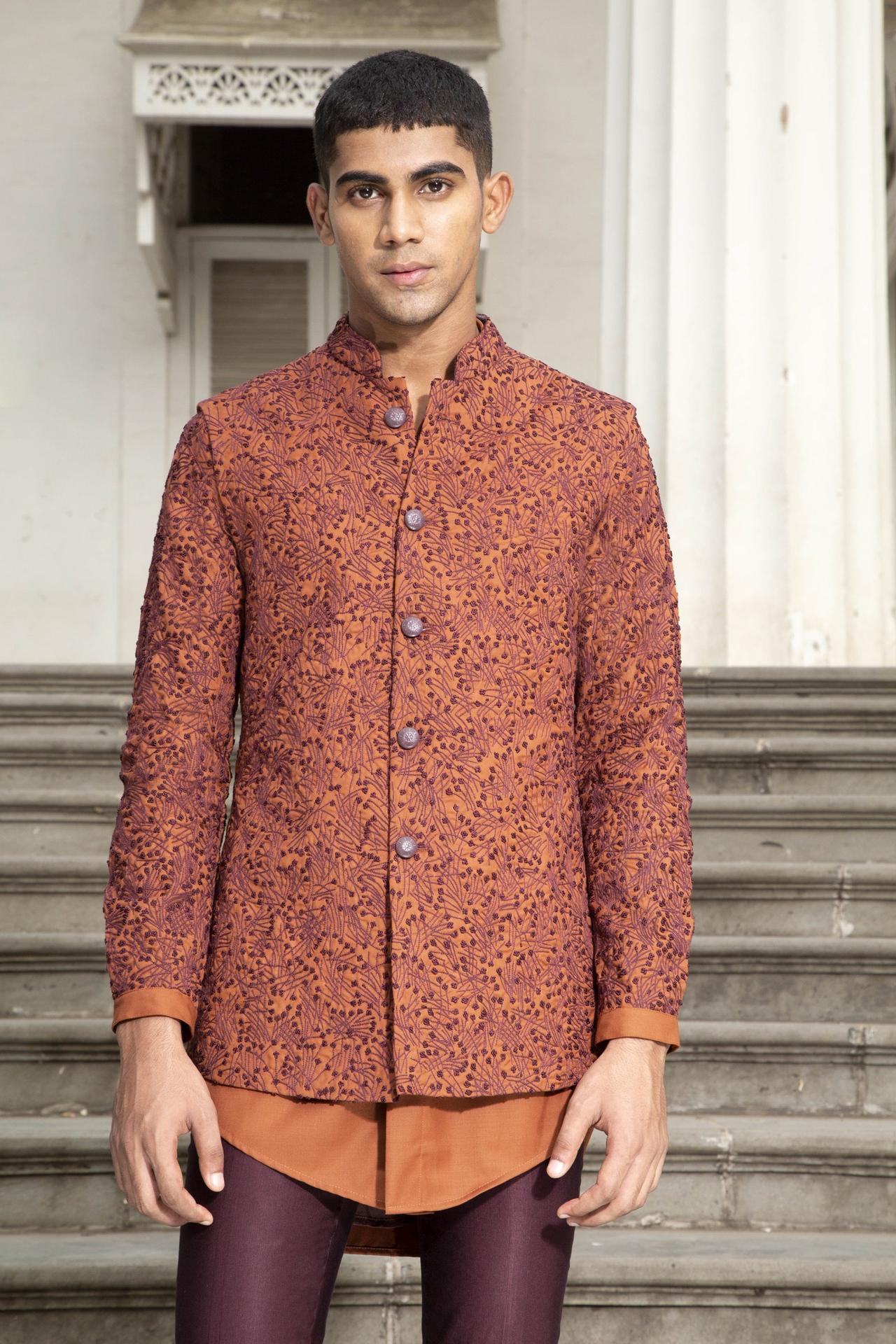 The meaning of fashion goes simple but yet, there should always be that punch which balances the equation between class and appeal. The designer strongly believes, "With couture and especially the kind of look we enjoy, a lot of details get missed out hence we decided to take the opportunity and enhance the deeper nuances and detailing of a couture piece through this collection. This follows a similar take to the brand's most recognised elements while shifting focus to an intimate showcase of the craft and handworked detailing. The collection celebrates the legacy of Indian handcraft in a unique way and displays its signature style of - comfort meets luxury."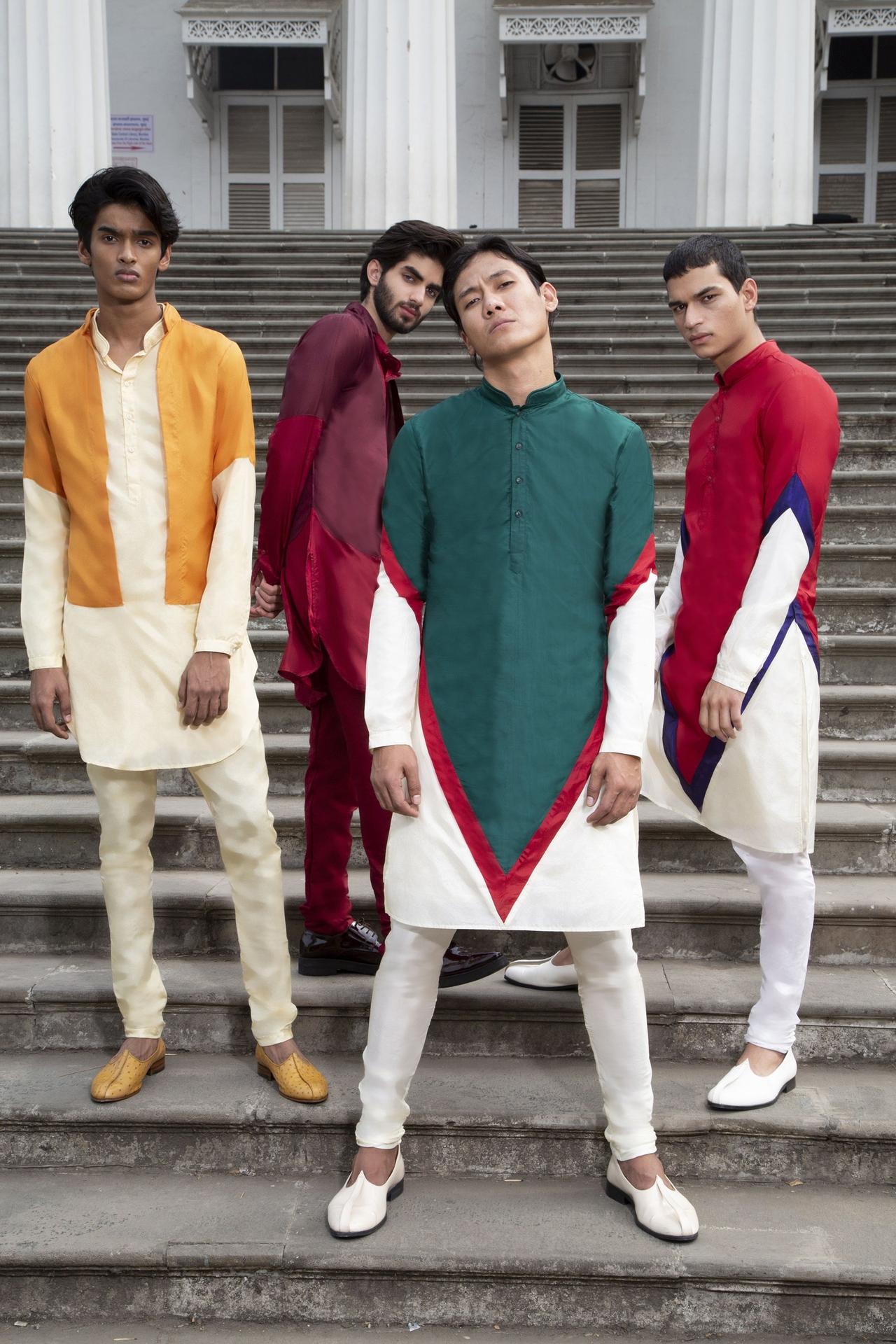 Grooms are considered to be the trendsetters when it comes to men's fashion. With the interest of the modern man at the heart of the collection, this line of gold designs digs deep into the lineage of traditional and modern trends.
Watch the couture film here:
Stay Tuned to our space and follow @weddingwireindia on Instagram for all the exclusive details of the ICW show.
Words by Surbhi Sachdeva.
- All Images by FDCI X Kunal Rawal