Celebrity Designer Manish Malhotra Presents 'Ruhaaniyat' at FDCI India Couture Week 2020
Ace Celebrity Designer Manish Malhotra's latest collection is a sartorial story weaved with Persian & Mughal inspirations. Read to dive into his collection details.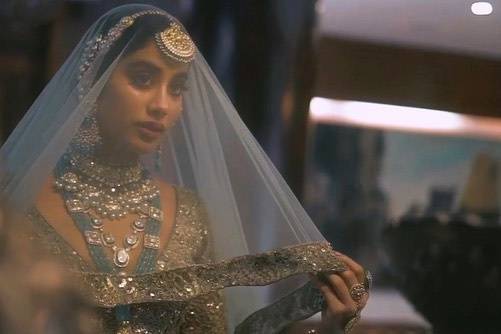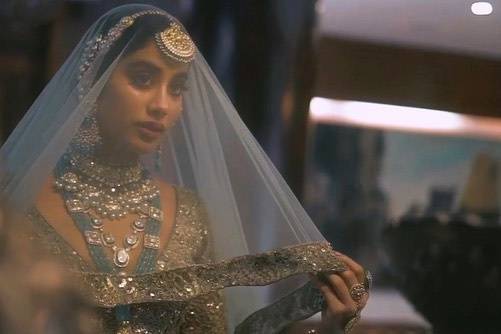 Image Credits - Manish Malhotra
2020 has made an uproar that humanity had never seen before. It has been a year of job displacements with a plunging GDP and numerous closed doors on the face of opportunities. FDCI India Couture Week 2020 sparked a hope for India's dexterous craftsmen and artisans. The idea of launching new collections of couture like every other year restarted the business of fashion with gusto. Manish Malhotra's collection 'Ruhaaniyat' marks the grand finale of the six day event that celebrated couture and creativity and weaved the silver linings together into a majestic digital event.

Image Credits - Manish Malhotra
Watch the Couture Film Here -
2020 also marks the designer's 30th year of unrivalled celebrity patronage and celebrity costume designing for some of the most iconic Bollywood movies of all times, including blockbusters like Kuch Kuch Hota Hai (1998), Dilwale Dulhania Le Jaayenge (1995), Jab We Met (2007), Om Shanti Om (2007), Chennai Express (2013), Ae Dil Hai Mushkil (2016), Kalank (2019) to name a few. With an unrivalled celebrity patronage, Manish Malhotra also celebrates 15 years of his eponymous label in the industry, with a one of a kind couture show encompassing festive and bridal trends.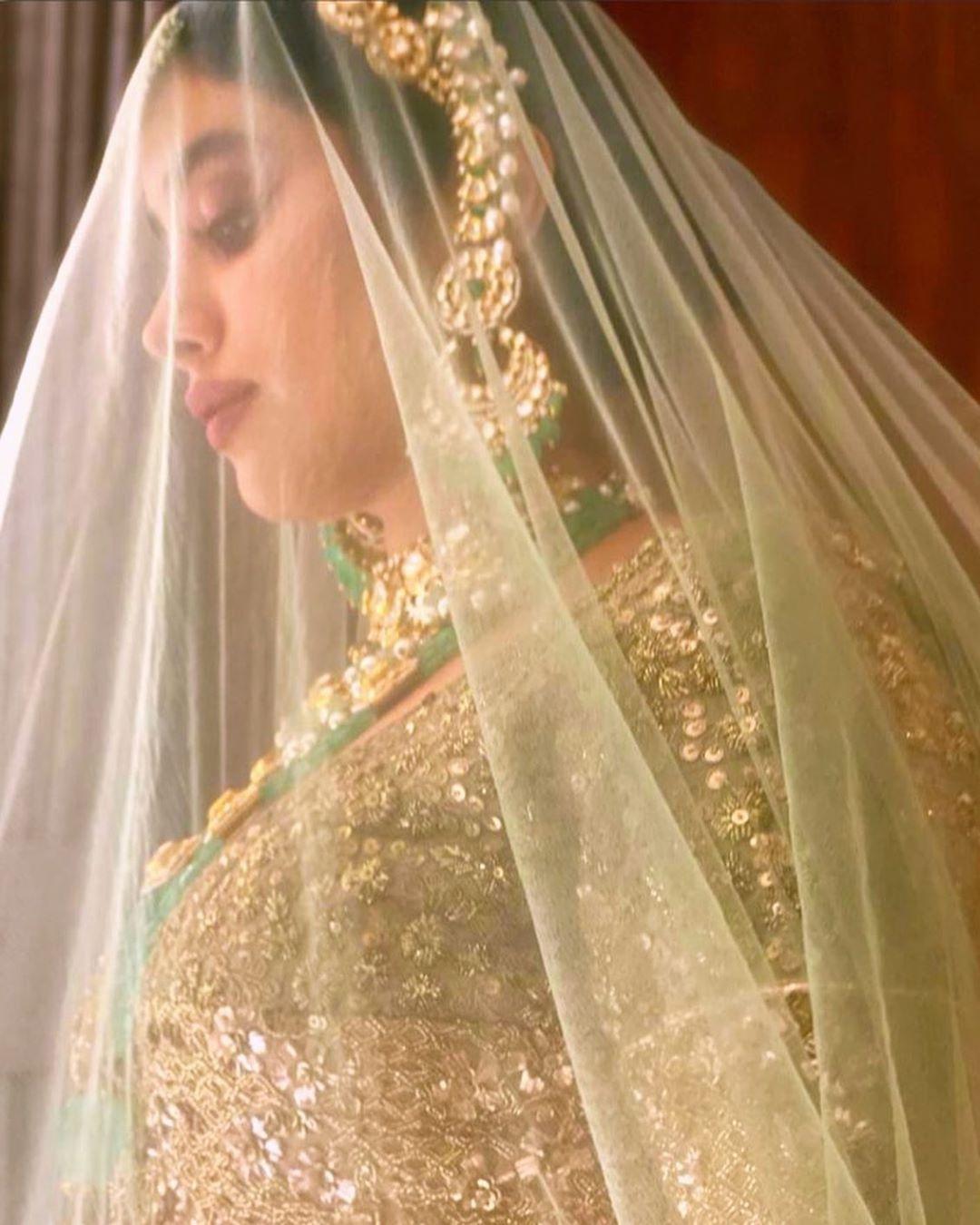 The designer shares, "The collection is called 'Ruhaaniyat'. We have been working on this collection for a year and half. I traveled to Jaipur, Delhi and Ahmedabad. I went to the museums and met craftsmen and artisans. I went through their vintage work and bought some as inspiration. The experiences and learnings of these journeys led me to create this collection. I wouldn't call this festive/bridal collection of 2020 - with vintage inspirations at heart, this is the festive and bridal collection of many years to come."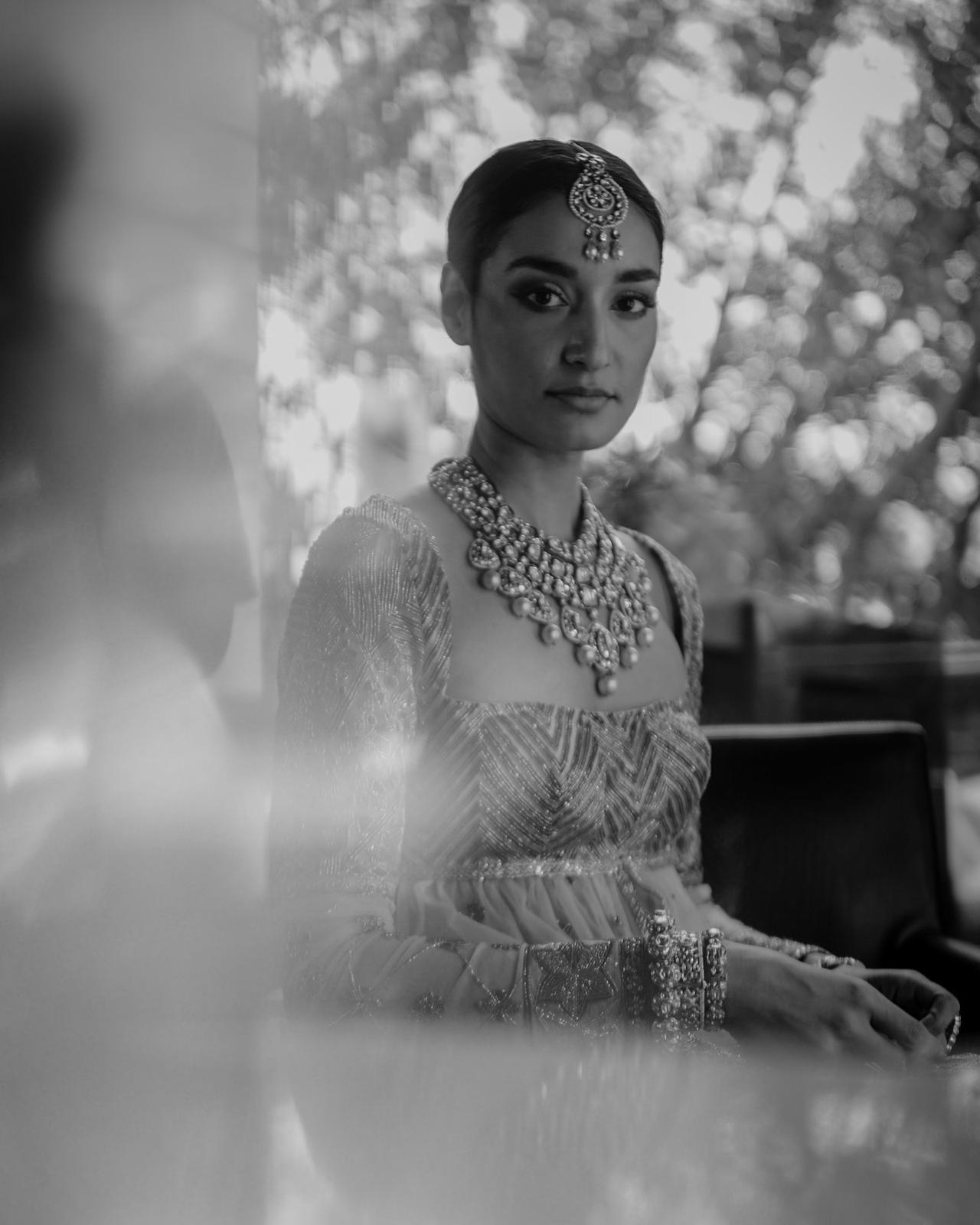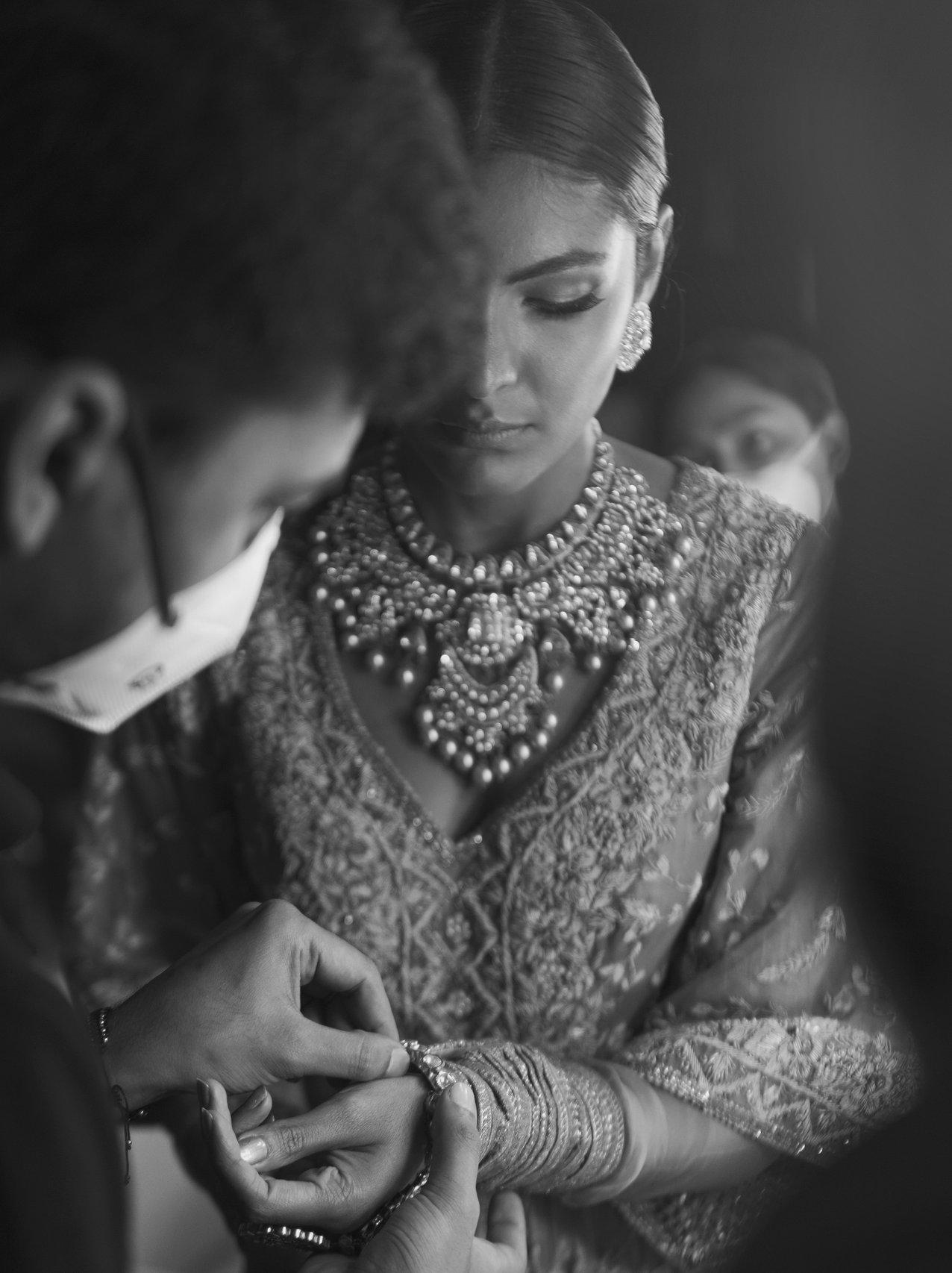 Elaborating further about the design inspiration of this collection, Malhotra shares, "I wouldn't call this collection entirely Mughal, but the Mughal Era marks the onset of this design narration and gradually, it moves into a Persian anecdote. The collection has embroideries from Rajasthan, Ahmedabad and Kutch, and vintage nakshi, zari work, zardosi work. But I wanted to interpret this entire story in my way - my way is a bit more modern, and glamour oriented."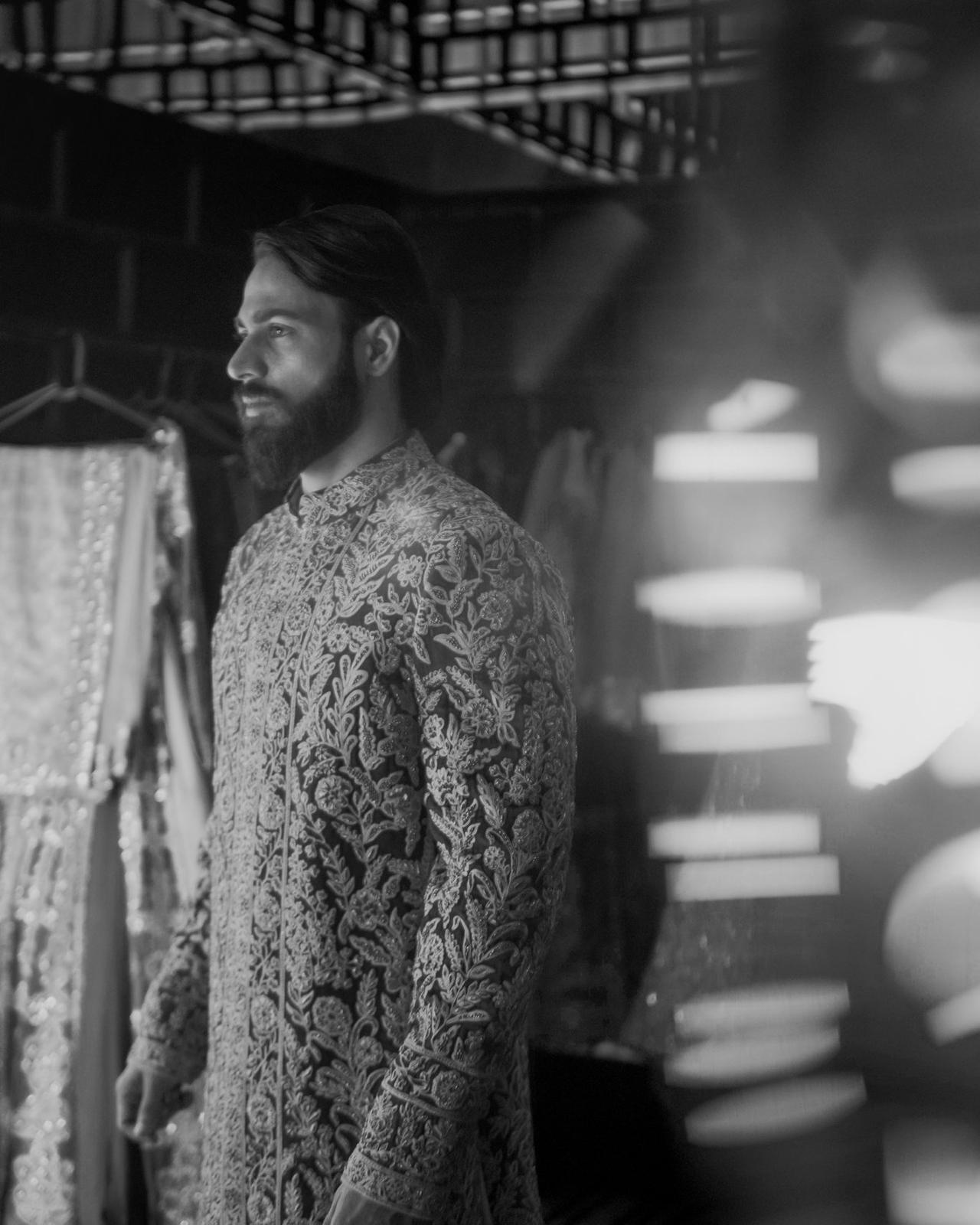 Marrying cinematic glamour with heritage craftsmanship, the designer writes a sartorial story dressed with the nazaakat of Awadh and adorned by the vibrance of Punjab. As his couture film begins, we take a walk through the cultural corridors of their heritage. The iconic prayer of Zulfiqar, which is also frequently invoked in the Talismans of the Qizilbash warriors, adds a story and rhythm to the film with the melodious and heartful voice and music of Rushil Ranjan and Abi Sampa.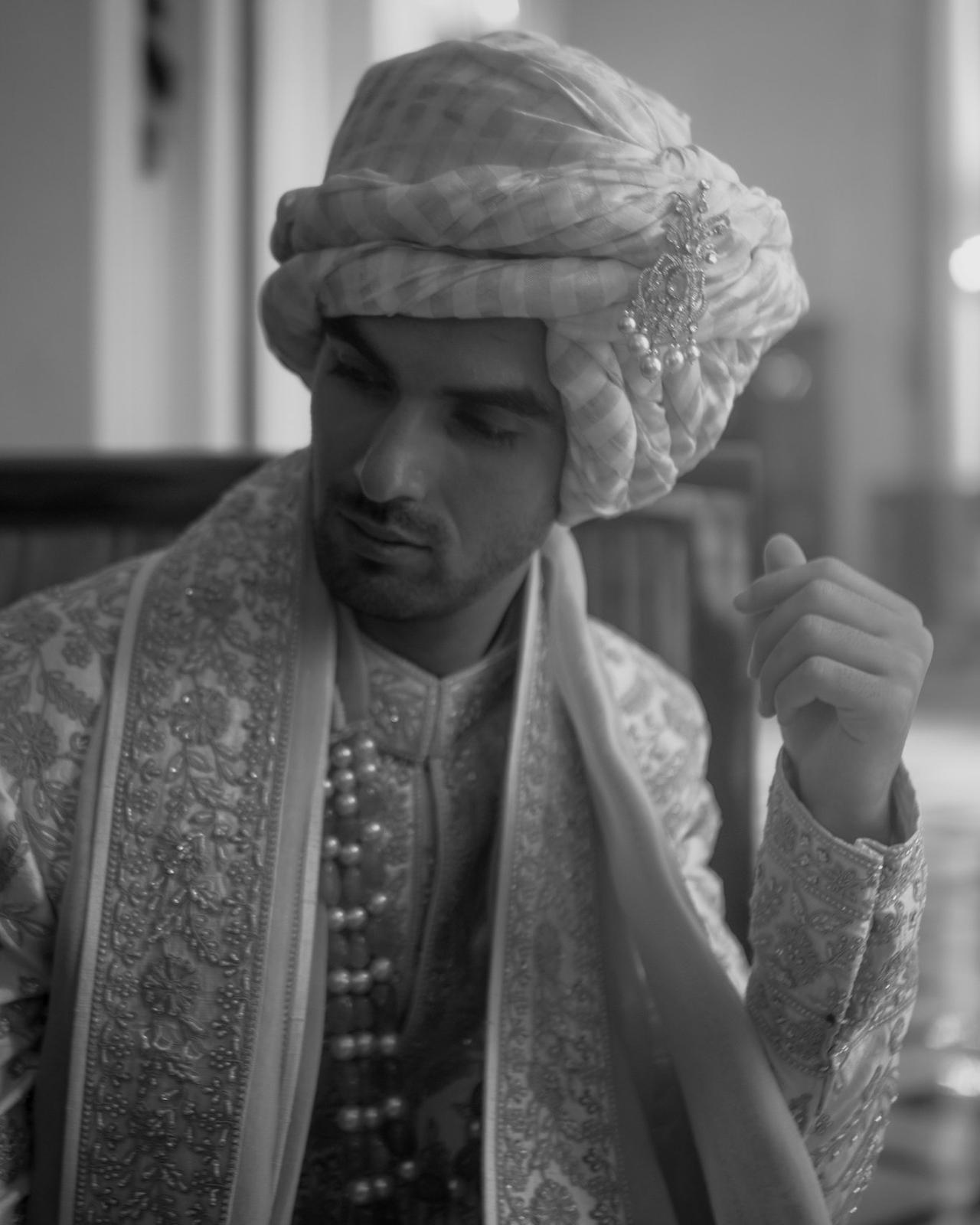 "There are countless emotions embedded in our historical narratives, but the aesthetic universe of the Mughal era stands out distinctive. The visual imagery of clothes, make-up, and jewellery serves as one of the most refined craft treasures in India. The Fall Bridal '20 collection makes a dedicated effort to capture this visual spectacularity in its true grandeur and opulence," the eponymous brand confirms.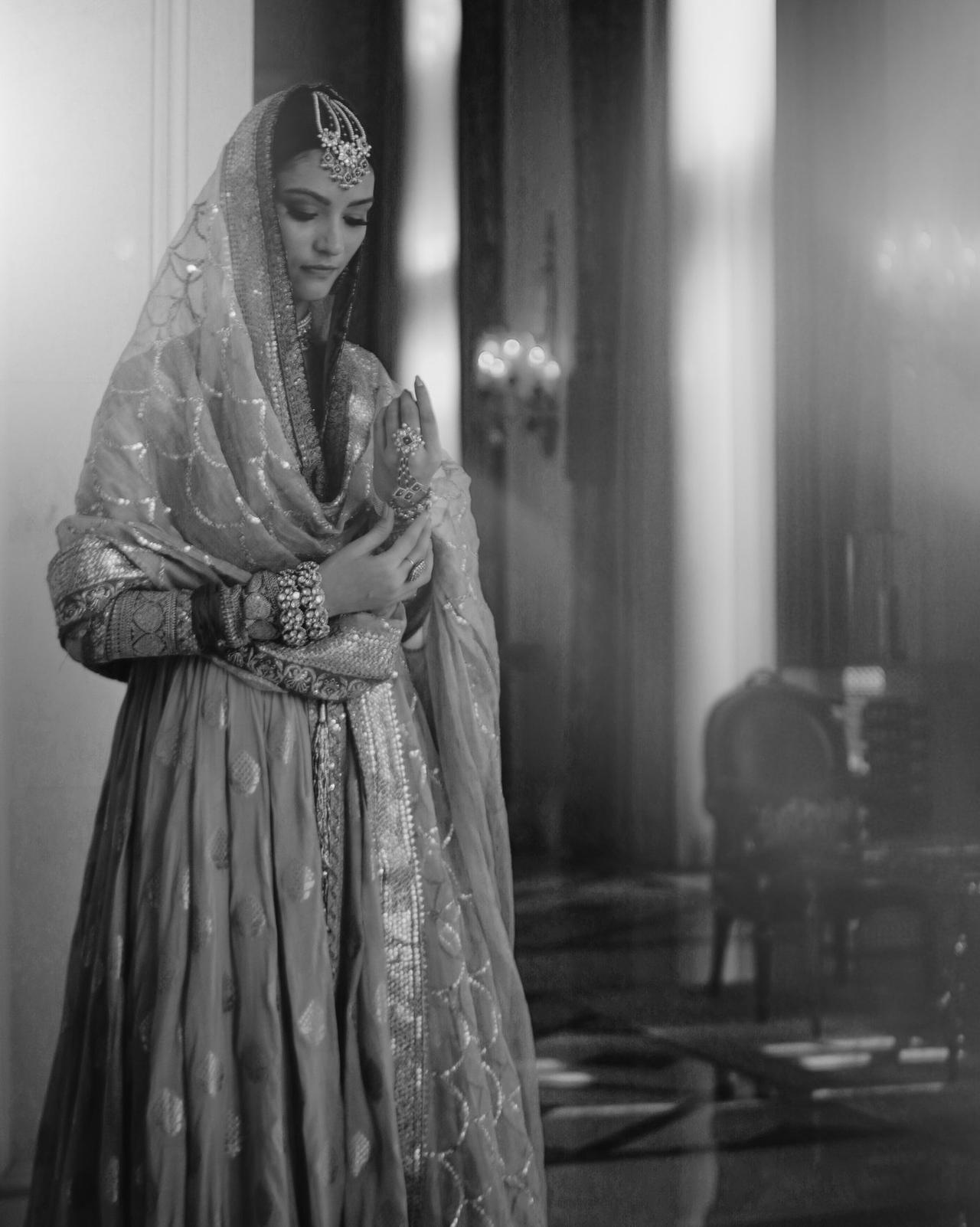 The multi hyphenate designer charms his couture range with the majesty of old-world regalia and takes the liberty to re-interpret designs of the bygone era in a palette that serves the modern tastes. "Revisiting the material milieu of the Mughal era, the collection comprises of kalidar kurtas, khada dupattas, ghararas, izar salwars for women and jama, angrakha and heavy shawls for men in pure and cotton silks, mashru, velvets, and muslins," the designer shares.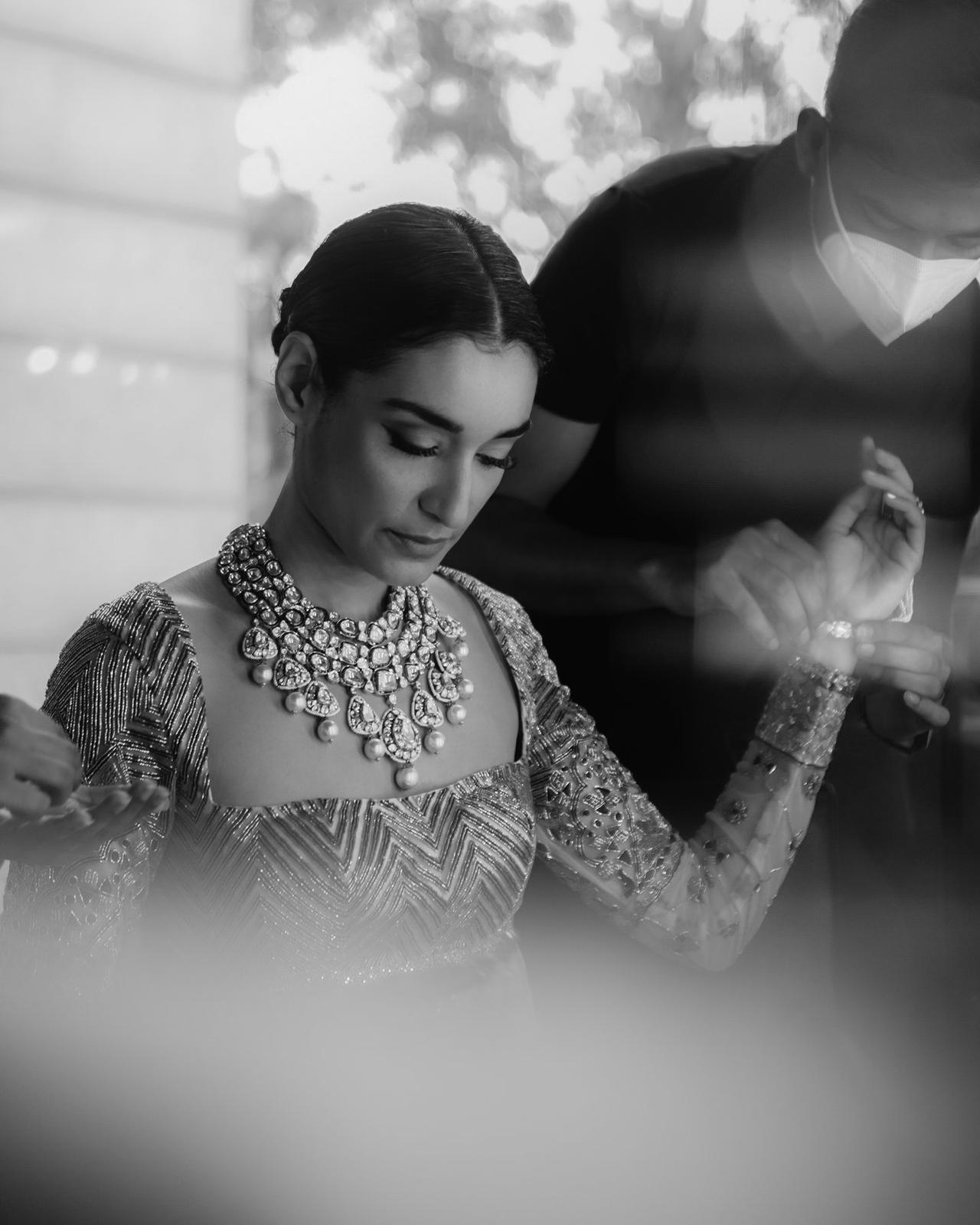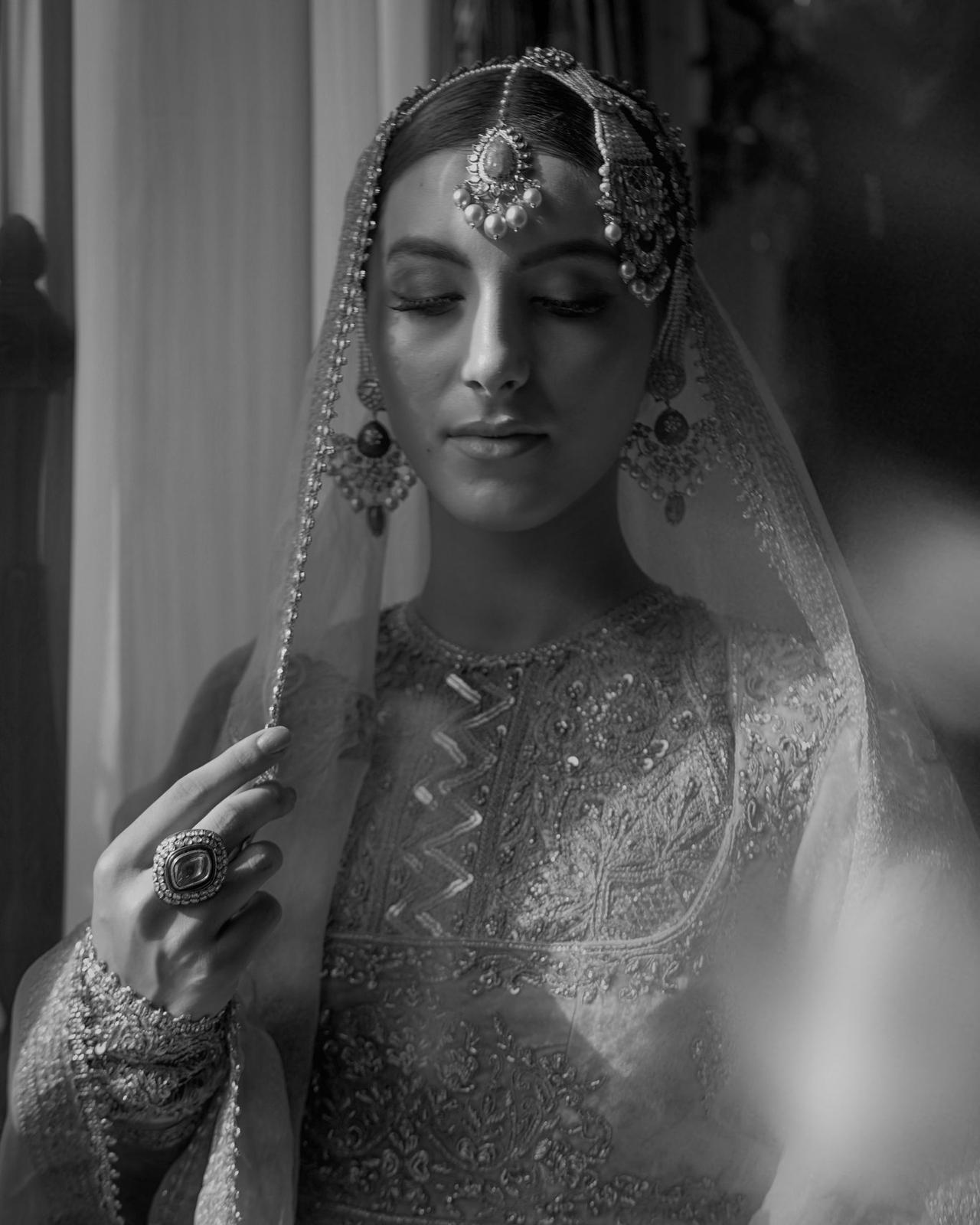 Malhotra has revolutionised the framework of fashion and bridal wear in India for years. His designs explore new palettes and bring iconic shades of the colour wheel to life. Of the colours from the collection that take our breath away - a beautiful union of mustard with lime green, the palette play of pistachio green and dusky pink, the forever favourite off white brought to perfection with golden embroidery, and sweet and pristine shades of teal leave us mesmerised.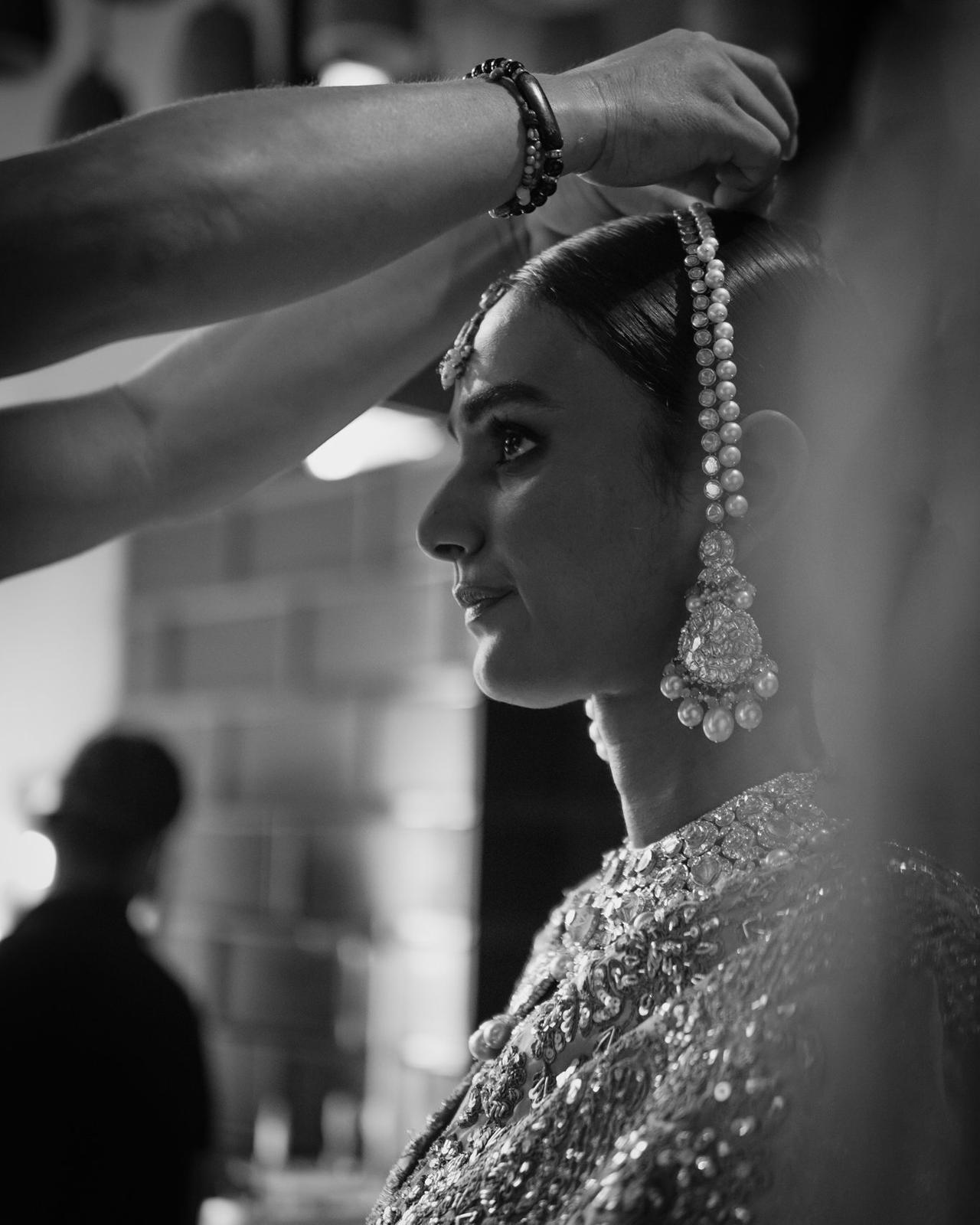 The glamorous Jahnvi Kapoor, is the showstopper of 'Ruhaaniyat'. At first glance, the collection invokes the period magnum opus styling and appeal. "The collection constitutes a big identity of Mughal cultural nuance with its rare, never-seen, and never-used before archival fabrics that brings forth the real fraction of the Mughal repertoire. These vintage textiles are over a century old and discern one with its unparalleled finesse. It comprises accent borders that are zari-woven in original gold and silver. The fabrics are hand-basted and hand-quilted for the aesthetic continuity. The voluminous silhouettes, deft embroidery, fine layering all emerge together to form a harmonious Mughal sense of style," the eponymous label confirms.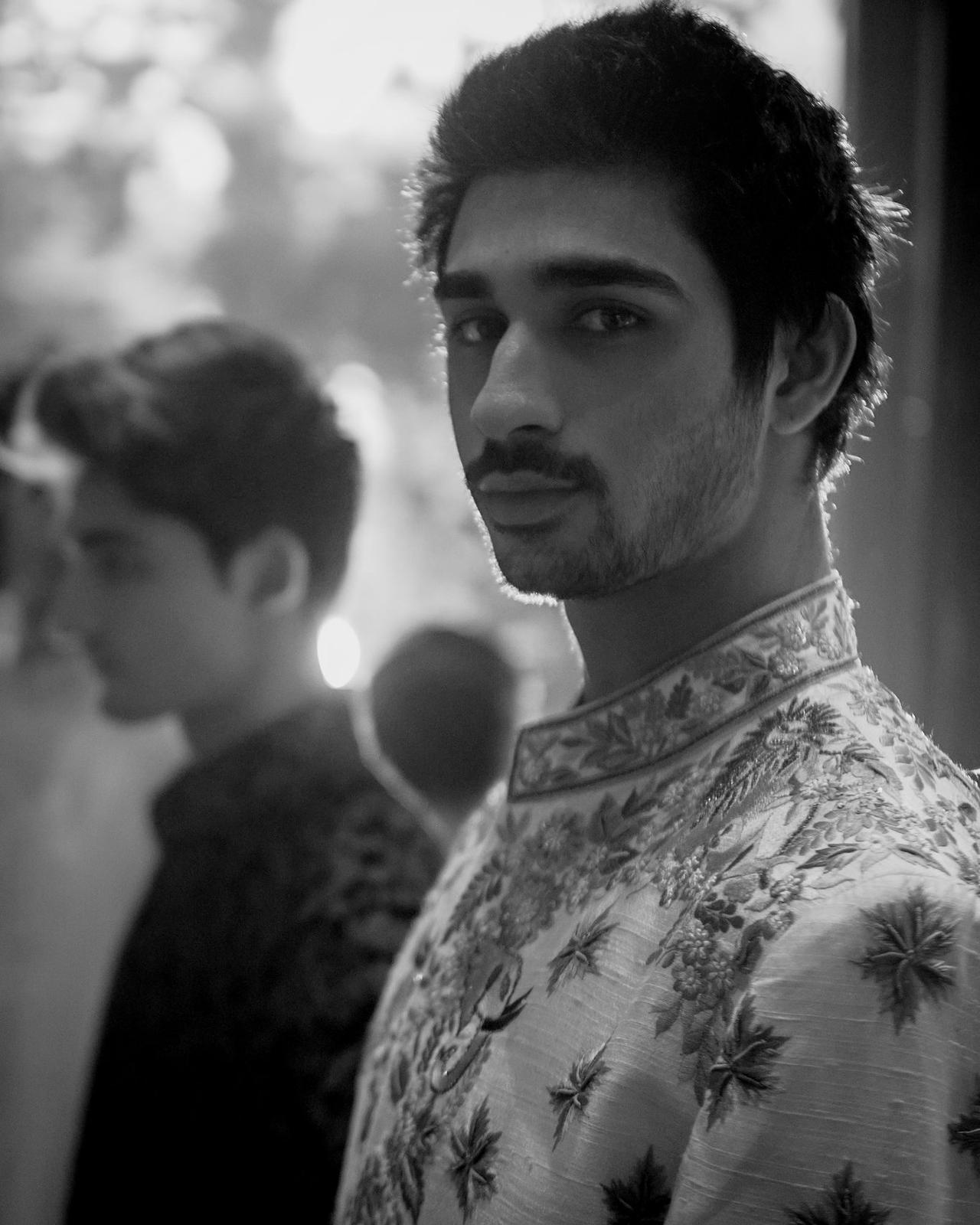 Breaking away from the aesthetics of fast-fashion couture, Malhotra's bridal line revives the purist workmanship of our indigenous craftsmen and artisans. It beckons the intrinsic beauty of age-old craft and techniques and draws inspiration from the most enduring facets of Mughal living. It manifests art on art, with Mughal art and architecture - vintage gardens, palaces, paintings, jewellery, museums, and costumes as the first line of inspiration for the collection.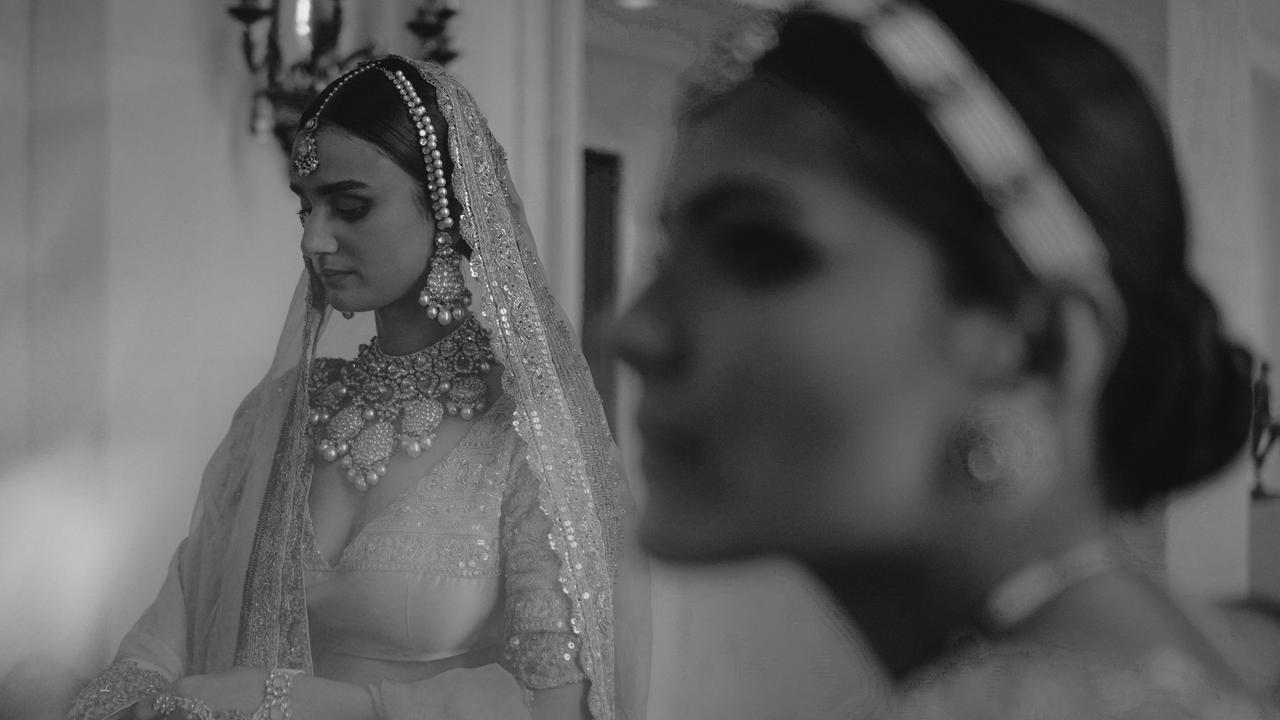 Stay Tuned to our space and follow @weddingwireindia on Instagram for all the exclusive details of ICW show.
- All Images by FDCI X Manish Malhotra