Wedding Invitation Etiquette 101: The Proper To-Dos To Follow When You Come Up With Your Own Invites
A wedding invite is like a teaser for your guests - the very first look for the biggest event of your life! Let us guide you in making the first impression of your wedding as something you and your guests will cherish forever!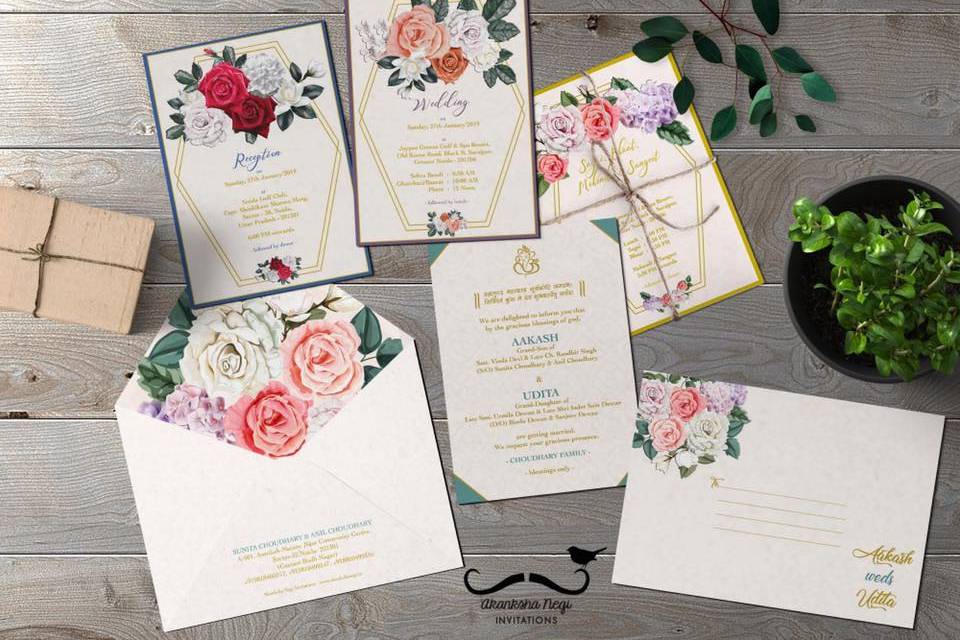 A wedding invite is like a teaser for your guests - the very first look for the biggest event of your life! Let us guide you in making the first impression of your wedding as something you and your guests will cherish forever!
Deciding on the right invitation card for your D-day should be a memorable experience, though sometimes it can feel like a taxing and a taxing process. However, the endless options available today, along with everyone's expectations, can make you feel a bit overwhelmed.
Here are a few suggestions amid modern wedding invitation etiquette, which will help you pick out the most suitable option.
1. It's digital all the way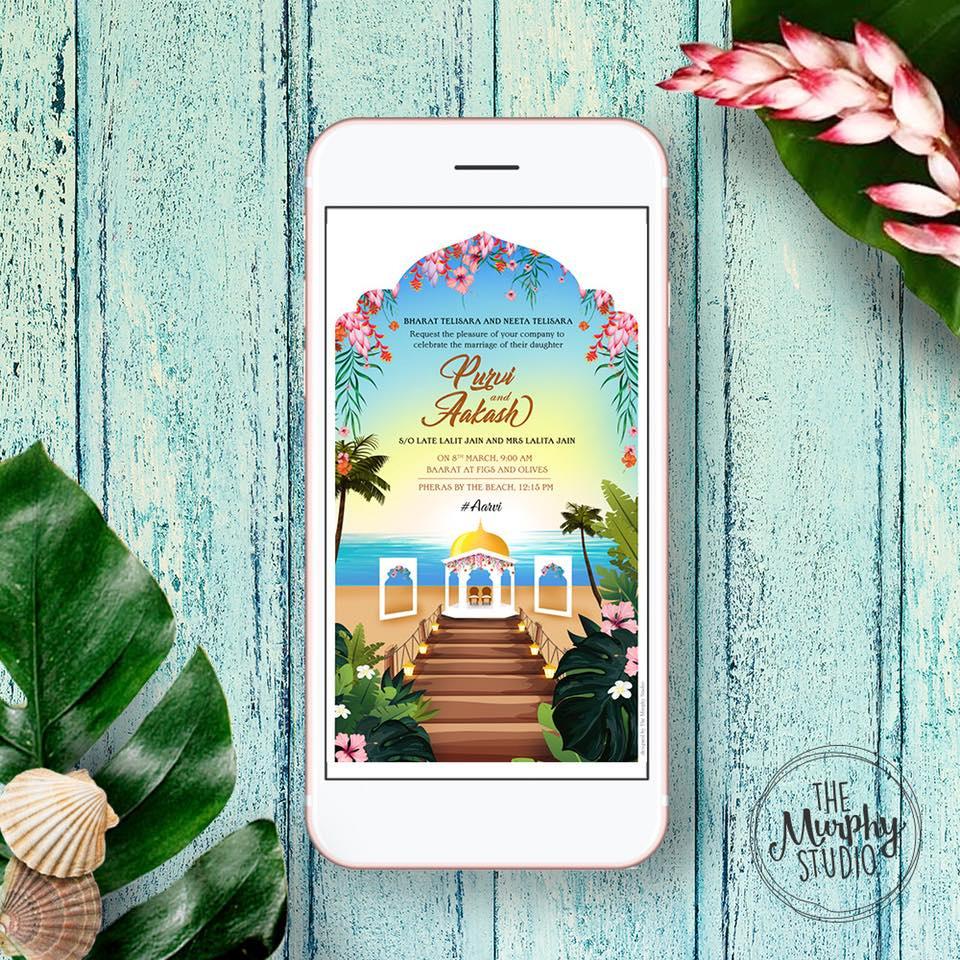 These days a lot of couples go green and choose digital cards. It sure is an economical and hassle-free option. There are many websites that offer free design templates that are easy to modify and can be instantly downloaded.
However, you need to be proper about it too. Here's how you keep your wedding invitation etiquette intact with these digital cards -
A. Have your digital designs printed, stacked and mailed to the proper addresses. B. Send your 'Save the Date' cards digitally and a slightly more detailed invitation could be printed and sent out to your near and dear ones later on.
2. Design the perfect template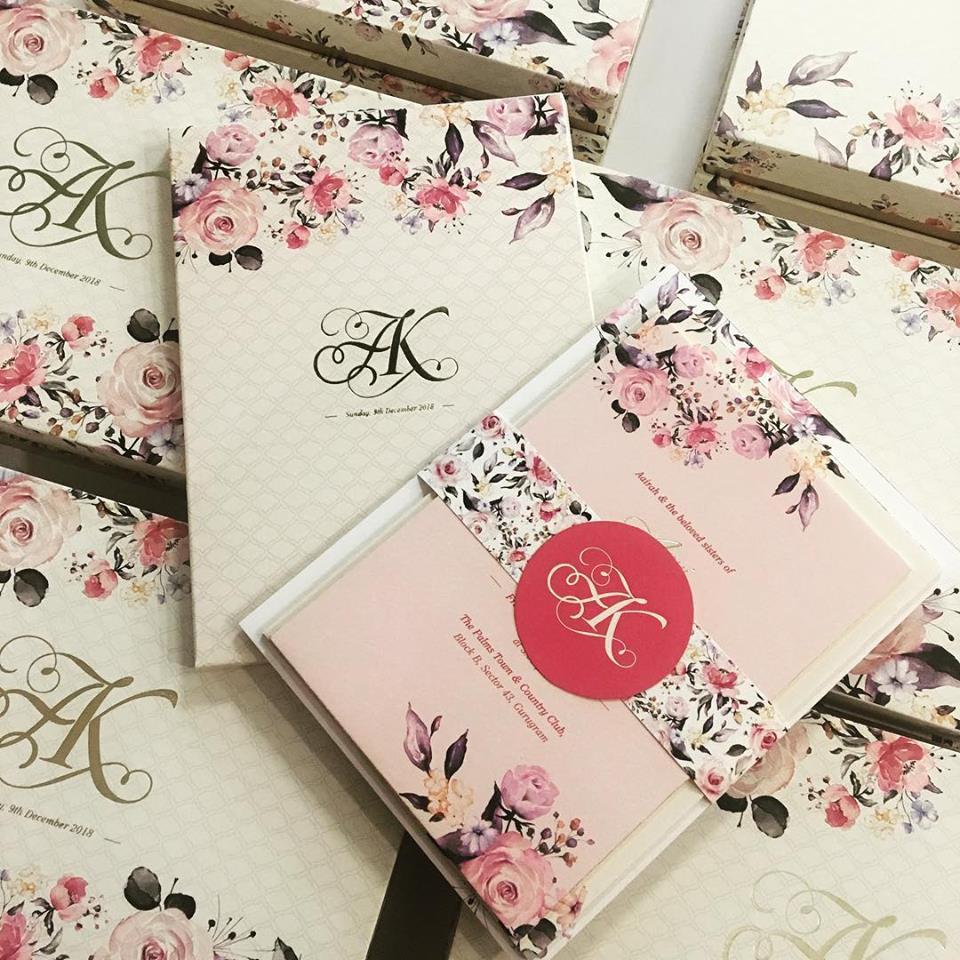 Ideally, the design of the card should match the wavelength of your wedding style. For instance, if the décor for your wedding is contemporary and chic, make sure you pick templates with similar colour tones.
Alternatively, you can go ahead and pick a traditional card if you're getting married in a traditional ceremony. You can even mix and match a couple of templates to find the perfect combination.
Before finalising anything, do your research thoroughly. Generally, the standard size for a template is 4.5-inches-by-6.5-inches, however, you can always channel your inner Picasso and play with various shapes and colours, provided they are all within the wedding invitation etiquette.
For instance, if there is a recurring or significant element in your wedding, say an elephant or lotus, you can always customise your card to resemble it.
Just like the template's design, the font of the content is equally important. Do not compromise on the readability just for the look.
3. Personalise your card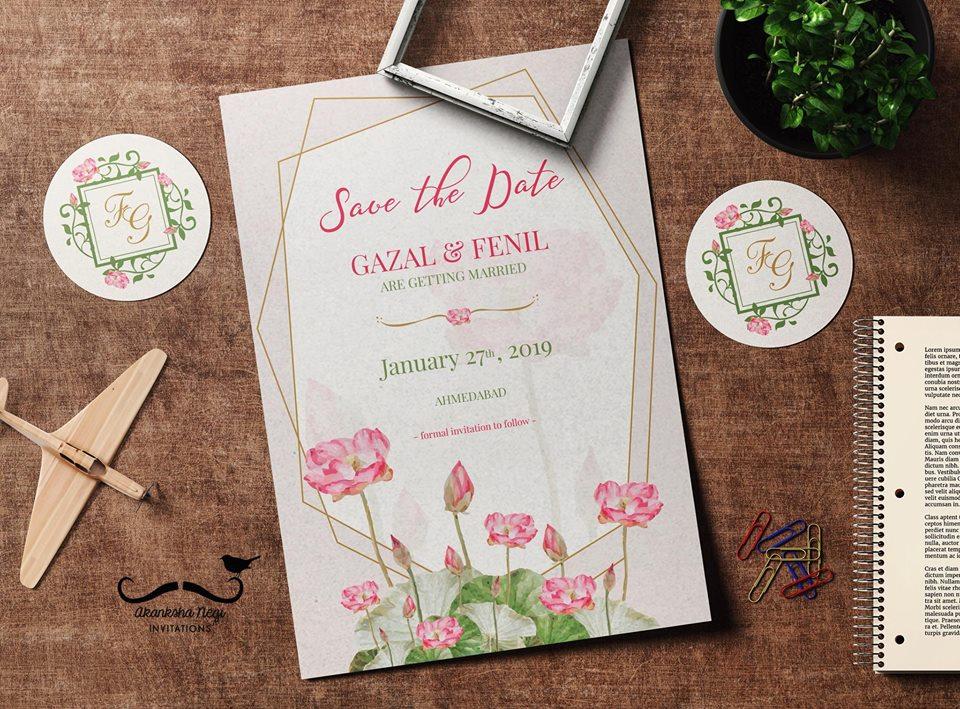 The wedding is about you and your partner, so should be the card. There are many ways in which you can personalise it. As part of wedding invitation etiquette, you can include either a quote or a picture which is relevant to the bond you both share.
You can also include your wedding hashtag or logo as an element. Whatever you decide, whether it is romantic or funny, it should complement your wedding theme.
4. Precise and crisp content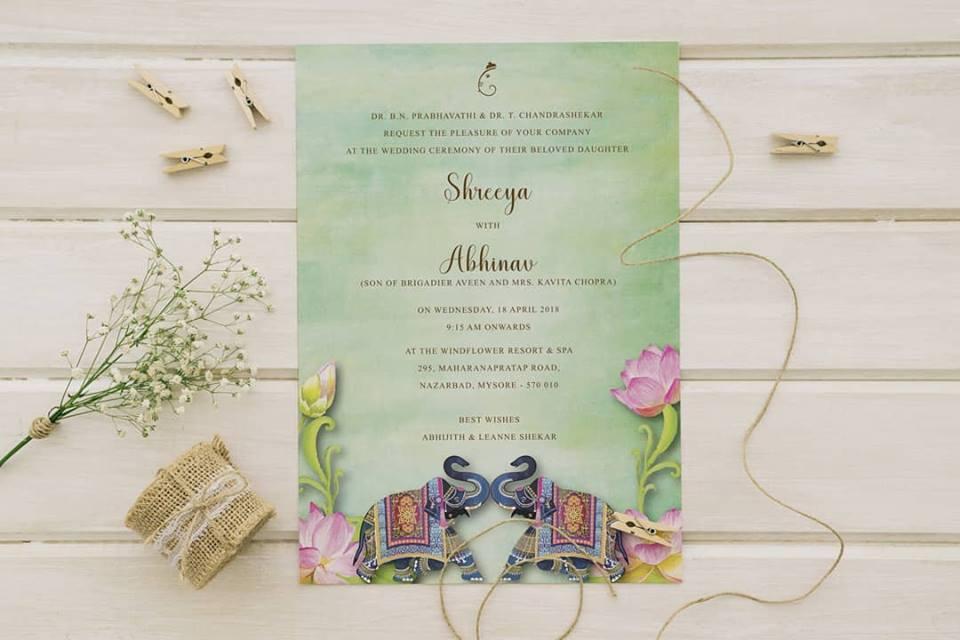 It's quite possible to go overboard when deciding what to write on your card. However, it's best if you keep the content simple and straightforward. By standards of wedding invitation etiquette, we start with adding an invitation line, mentioning the name of the hosting family, requesting the presence of the guests. For instance: "Mr. and Mrs. Sharma request your presence… ".
Have different leaves or slides for different events. Make sure you include only the essential details on your card. Clearly mention the nature of function, date, time and venue of the ceremony. Etiquette demands that you also include a simple line indicating the dress code for the evening if you have decided a particular theme.
5. Directions to the venue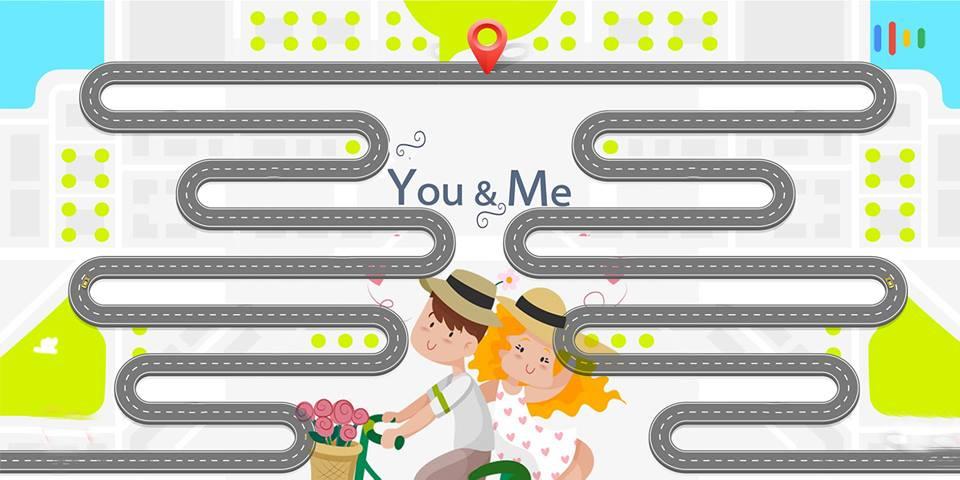 There is nothing more annoying for guests than spending hours in traffic, trying to figure out the way to the venue. Having some kind of directions/map are always a relief, especially if the wedding venue is at a secluded or a sparsely crowded location.
Stay within wedding invitation etiquette and do include a small map to the venue, preferably on the back side of your template. You can also drop a link to the venue location on WhatsApp for convenience, a couple of days before the event.
6. Timing is everything!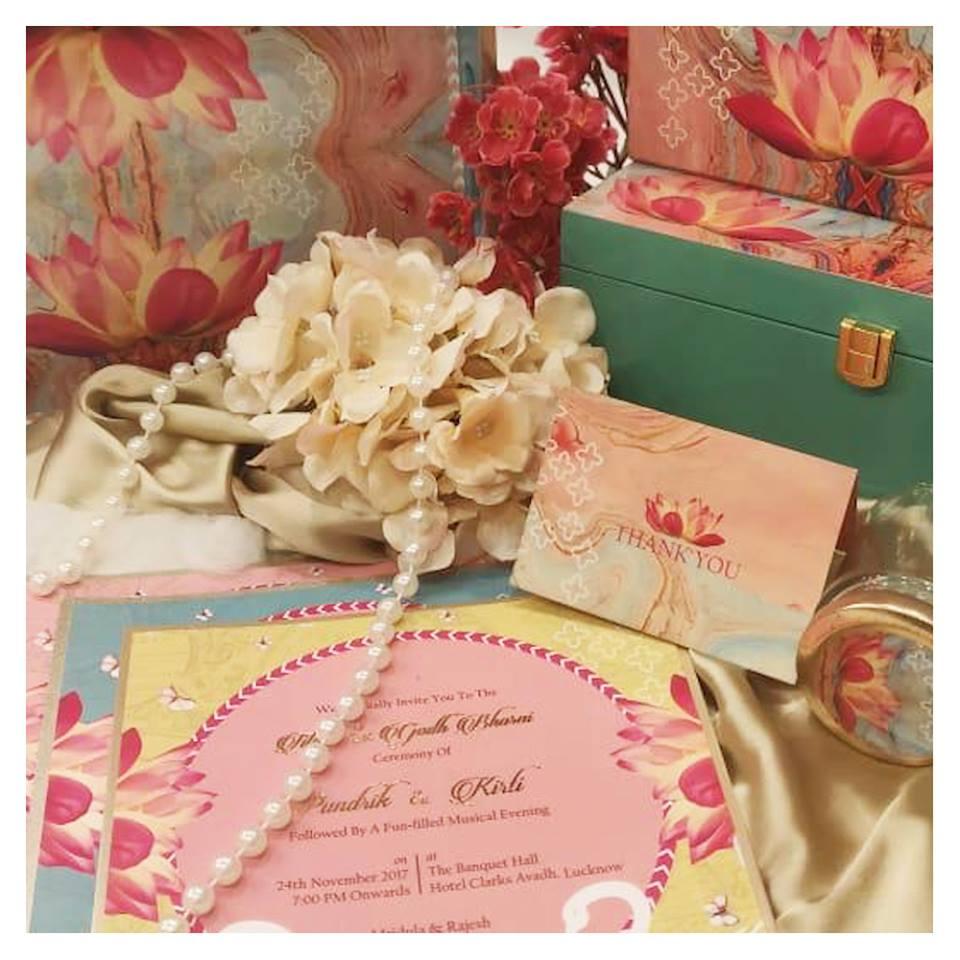 People usually miscalculate the printing time and keep postponing the invites till the very last moment. Typically, it can take from a few days to a few weeks to get the invites printed, depending upon how elaborate the design is. Ideally, your invites should be sent out about seven to eight weeks before your big day, so that people have time to RSVP.
Keeping in mind the printing, as well as miscellaneous delays, so you should aim to place your orders about four months before and deliver them on time for your guests. This way even they would be able to maintain wedding invitation etiquette and send RSVPs accordingly.
7. RSVP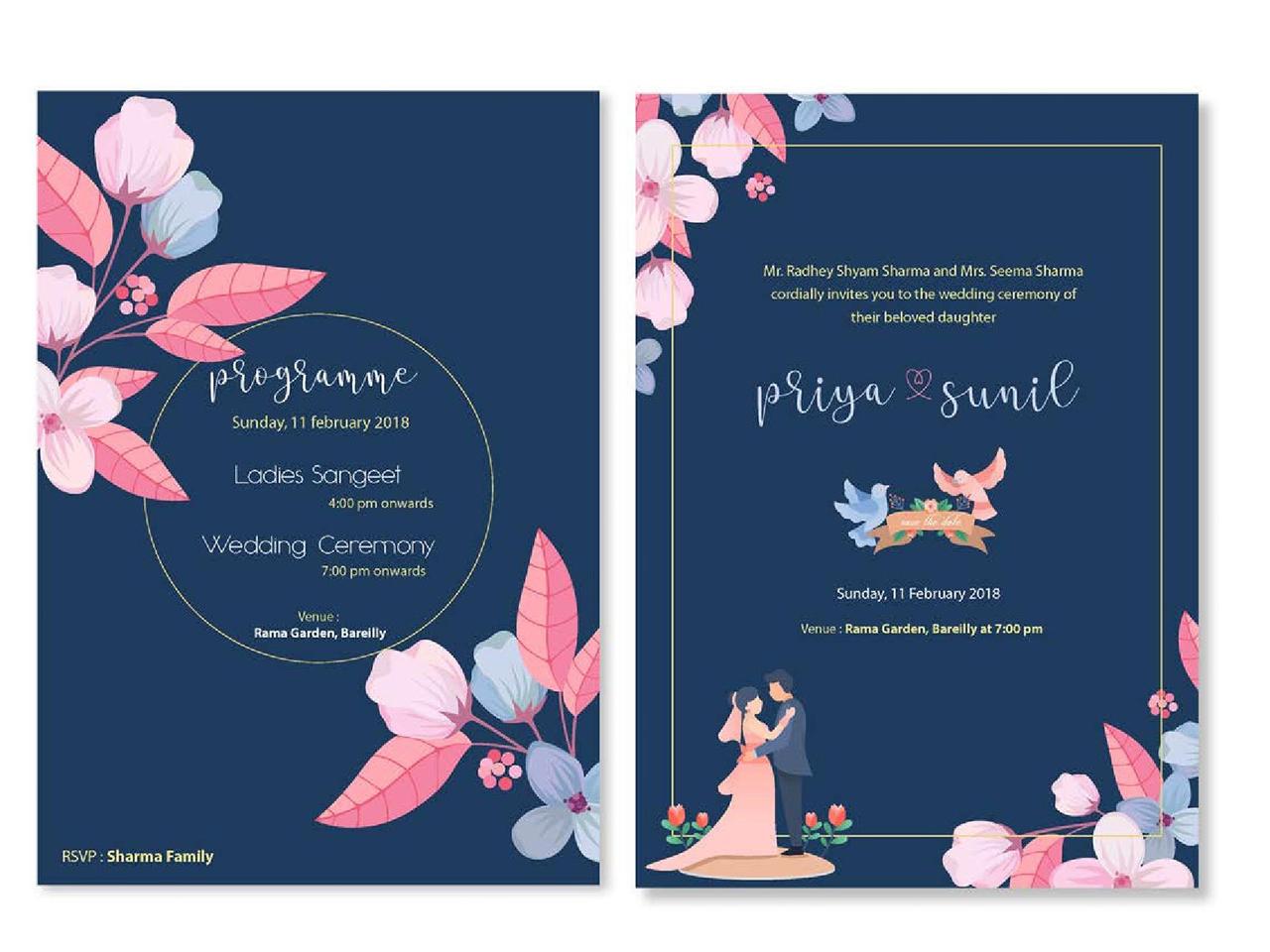 The concept for RSVP has slowly been on the rise in India, especially with the growing demand for destination weddings. Make sure you include the details for RSVP, i.e., the name and contact number of the person along with a deadline.
You can have the RSVP details on the bottom right corner of your template or alternatively, you can also include a separate leaf for the same.
Moreover, do ensure that your designated persons for RSVP are able to commit the hours required to gather them and follow-ups. There's nothing more contrary to wedding invitation etiquette than having your POC unavailable for your guests.
Your wedding budget will play an important role while deciding the card. Ideally, you should decide on an amount, stick to it and try not to go overboard. Rely on the basics and make sure you include all the relevant information.
So at the end of the day, the only advice that matters is to: take your time, enjoy the process and have a blast!
We hope this helps you out! If you still have questions, let us know and we'll take care of all your worries!