Questions Every Wedding Expert Must Address Post the Second Wave of COVID-19
In a conversation with India's trusted wedding specialists, we find out the top questions of soon to be married couples and the responses and contingency plans made by wedding experts to help all couples plan with ease.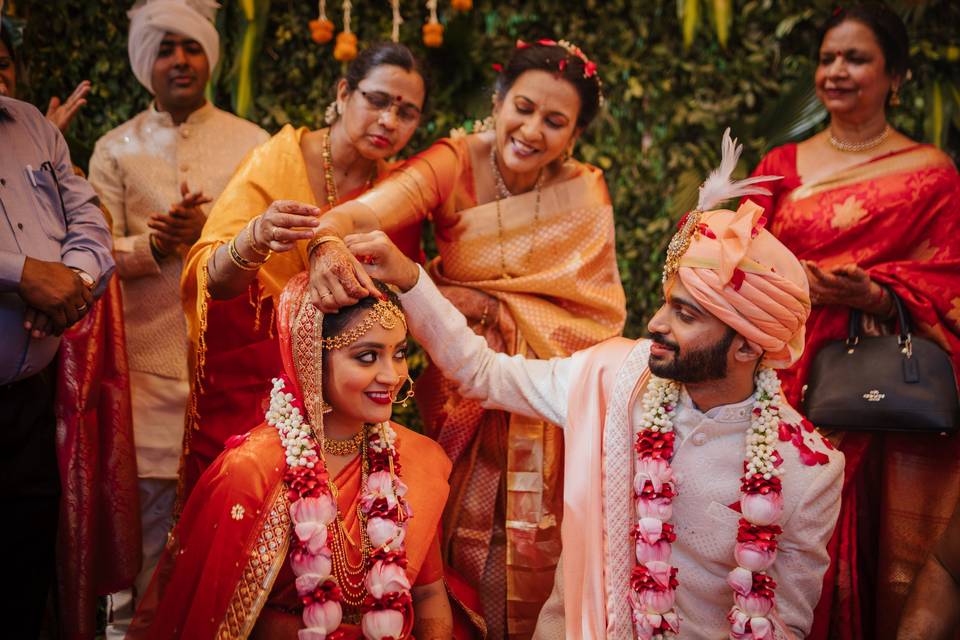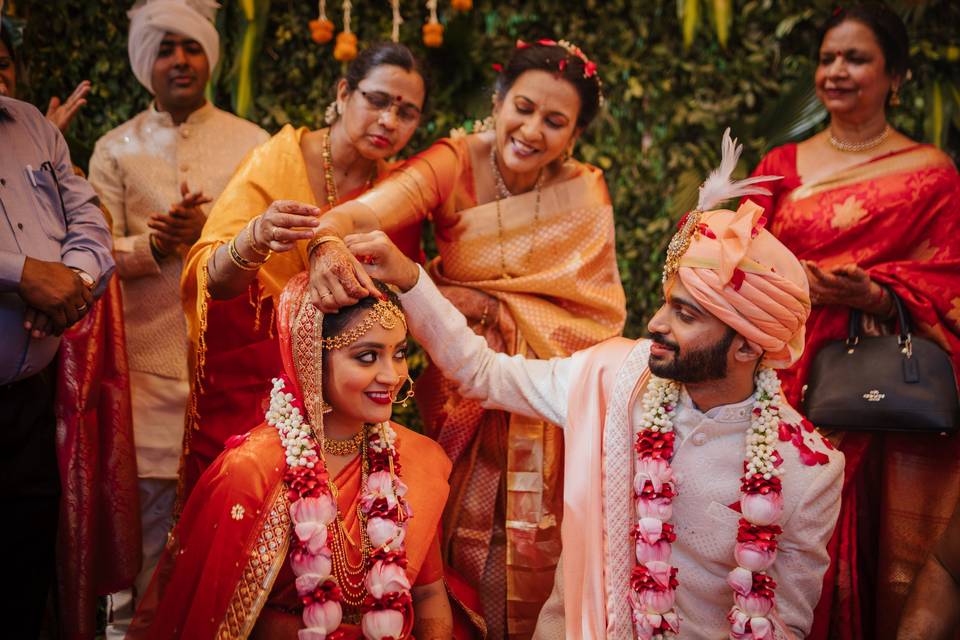 Image Courtesy - Deeksha Rathore
They say a little act of kindness can go a long way. Most Wedding Experts have left no stone unturned, to accommodate all requests of couples who had to cancel their Summer Weddings amidst the second COVID-19 outbreak. But the growing no. of days and dilemmas have raised so many questions in the minds of couples who had to postpone their Summer 2021 weddings.
Every cloud has a silver lining and happy days will knock on our doors soon again. To sail through this together and make the journey easier for all, we got in touch with the most trusted and loved Wedding Experts in India. Here's a list of the most important questions every expert Wedding Expert is faced with during the second phase, and their well explained contingency plans and responses to these questions.
Q. This year has also seen a huge Shift in Demand, with many summer weddings postponed indefinitely due to the second wave. How are you handling the Shift in Demand and prioritising your bookings?
Lalita Raghav, Vice President, FNP Gardens: "There has of course been a huge shift in the dates of the weddings that were planned in April & May. Most of these dates were then moved to June and July but unfortunately, in Delhi restrictions still haven't been called off, so there has been a huge dilemma for people who had booked June dates. They are postponing their dates, indefinitely now. At the same time, a few couples didn't have the option of postponing the date further beyond June-July and they had to do the wedding in a very small manner, either be at their own residence, or at a known friend's farm with only about 20-25 people or at a small hotel where weddings are allowed.
The shift in dates from April to June-July and indefinitely further ahead has resulted in a loss of business especially in the Delhi based venues but thankfully, the Haryana Govt. has given permission for smaller weddings. We are trying to manage a few things for our Gurgaon venues now. Of course we cannot go against the Govt. guidelines, but we have convinced people to host a day wedding instead of the night time weddings, so that we can adhere to the night curfew. Also, we have called guests in batches, at least that way we don't break any of the rules."
Prerika Puri, Founder, To The Aisle: "Due to the second wave, weddings that had already been postponed during the first wave were further postponed indefinitely. Couples who wanted to plan their weddings this year were unable to do so due to the prevailing uncertainties. Since we operate on a first-come, first-served basis at To The Aisle, our services and dates are confirmed depending on the clients' blocking dates with advance payments. Of course, postponed weddings are given priority if the dates are available and no one has yet blocked them."
Also Read - Wedding Calendar for 2021 is Out!
Q. What are the guest list restrictions and COVID-19 protocols?
Prerika Puri, Founder, To The Aisle: "We find out the appropriate number of guests a given wedding venue can accommodate based on the SOP circulated by the local authorities and provide them with a solution. With respect to the COVID protocols, our entire team has got its first shot. We also conduct crew tests before and after any event we put on."
Q. Do you see smaller weddings happening or postponements to OND in hopes of hosting the wedding the way they wanted initially?
Bhavnesh Sawhney, Co-founder, FB Celebrations: "Every planner, hotel and auxiliary vendors had several cancellations and wedding postponements. Then came the months of virtual events & micro-weddings which I don't think lasted long enough because weddings in India thrive on social gatherings, celebrations, human senses of contact and touch. Couples that wanted to live together, move abroad, needed a visa etc. are the only ones who decided to take this step of having a micro-wedding. We then took the step of educating our clients on how these celebrations could happen the way they had been dreamt of without compromising on the experience and enjoyment, keeping in mind the health and safety of you and your loved ones by postponing them to a future date. Hence, most weddings were postponed until grand celebrations could happen."
Q. What should be the terms and conditions for cancellations/ reschedule?
Prerika Puri, Founder, To The Aisle: "We have a no-cancellation policy because the times are so uncertain, and we have had some unpleasant experiences and huge losses in the last couple of years. We inform the client before confirming the services regarding this policy and if they're comfortable, we march ahead. Even though the advance paid can not be returned as per this policy, we stay very open to the change of dates and the change of plans. To The Aisle provides any possible alterations to make the couple's day as special as possible, with as much assistance and cooperation as possible."
Bhavnesh Sawhney, Co-founder, FB Celebrations: "Every artist has different rescheduling and cancellation policies. It depends on the contract that has been closed with them at the time of signing. It is important to understand that every contract made with an individual is unique & varies from another. Most artists on postponement of wedding celebrations offer either Date change – where the client is allowed to change the date of the function due to COVID or force majeure within 365 days from the date of the event or refund - the artist is to refund the amount in case he is not going to be able to be a part of the re-scheduled dates of celebrations. However, this depends on the policies and terms mentioned in that particular contract."
Q. What should be every soon to be married couples' contingency plan?
Bhavnesh Sawhney, Co-founder, FB Celebrations: "Every client coming to us post COVID is worried about how their big day could be impacted. This crisis is a good reminder for us to create contingency plans to ensure that their big day could be trouble-free.
We advise our clients to always go forward with the wedding planning with two plans in hand. For example, Plan A, with a guest list as per their wish & Plan B, an intimate guest list. We suggest them to make separate guest lists, we speak to our vendors in regards to both of these plans. This is done in order to overcome problems related to government guidelines stating the specific number of guests allowed for functions. With information regarding the current situation changing every day, it is important to safeguard the interests of our client in black and white by incorporating changes in vendor contracts and policies such as Date change, cancellation, Force Majeure, refunding and rescheduling in such cases."
Lalita Raghav, Vice President, FNP Gardens: "We can't exactly call it a contingency plan, but yes we are suggesting most of the couples and their families to shift their weddings to October-November-December dates. Hopefully by then the COVID situation will be under control. But not everyone is very keen to shift the wedding right now. If you practically look at it, some couples have been waiting to organise their wedding for almost 2 years now and cannot push it beyond a certain limit. Just like last year's lockdown, there are people who organised small weddings. We have assisted them in managing things, doing the venue décor, catering, etc. This present financial year so far has been a washout, hopefully if the pandemic curbs and situation comes under control, OND should be much brighter."
Q. What are the pros & cons of re-scheduling dates of my wedding & having a Micro/Intimate wedding?
Bhavnesh Sawhney, Co-founder, FB Celebrations: "All the couples that had planned their weddings early April & May this year were left heartbroken with the 2nd wave and lockdown again. However, we mentioned to every client the pros & cons of rescheduling their big day or having an intimate one.
Pros of Rescheduling the date would definitely mean you could have the celebrations of your dreams; with more time to plan every detail could be curated in the finest manner; no comprises in terms of grand celebrations or even your guest list. While the pros of having the intimate ceremony would be saving costs; celebrating with the closest people & not having to delay your wedding celebrations. But this would also lead to risking health & safety of all those attending the celebrations and cutting down guest list."
Q. What are the apt destinations to plan 2021 weddings?
Nitin Arora, Katalyst Entertainment: "Most of the clients I have spoken to are quite concerned to take flights. People are more comfortable with road trips right now. Keeping in mind their safety, venues that are closer to their home, like Jaipur and Agra for Delhites and Lonavla, Mahabaleshwar, Aamby Valley for Mumbaikars, is a safe option. People are looking at intimate gatherings this year, so Boutique hotels are perfect destinations that also ensure hygiene."
Prerika Puri, Founder, To The Aisle: "With the current situation in hand, now is the best time to explore India's hidden spaces, as international plans are very uncertain. In our top picks for 2021, we have - Bekal, Kerala, Andaman and Nicobar, Kashmir, Dalhousie, Himachal Pradesh, Kabini, Kerala."
Q. Are there any alterations in décor costings post COVID?
Bhavnesh Sawhney, Co-founder, FB Celebrations: "Yes, there could be modifications in the pricing of decor post-COVID as they are now incorporating several necessary COVID protocols such as regular sanitisation, protective equipment etc. for the safety of all those at the wedding."
Also Read - Wedding Decoration Trends for an Intimate Wedding
Q. If their wedding is postponed to the winter season, will they have to change their jewellery to follow the season's trend?
Arpit Goyal, Owner, Ambrus Jewels: Brides and grooms around the world are echoing the same sentiments. Considering they have spent the past months or years committing their time, money, and energy to an occasion that was supposed to be the happiest day of their lives, this worry, is understandable. My piece of advice for brides is to have patience and wait for the time to pass. If they have invested in gold before this pandemic, there is no need to cancel their orders. Price of gold will definitely increase in the future. It's a good time to invest in jewellery. One should opt for minimal jewellery as minimal designs were quite in trend for Summer weddings, and will continue to stay in trend, this winter also.
Q. How can brides keep their outfits up-to-date when they have postponed the wedding?
Meha Bhargava, Styl INC: Bridal Outfit for Summer 2020 can be made appropriate for Monsoon/Autumn wedding, simply by adding a heavy colour-specific dupatta to the Summer outfit.
Q. For Monsoon/Autumn Brides, if they cannot go shopping at the moment, will this affect their Nov-Dec wedding plans?
Meha Bhargava, Styl INC: We know bridal shopping takes multiple appointments in order to find 'the dress'. During this pandemic, it might be really difficult for the Monsoon/Autumn brides to finalise their bridal outfits. With online platforms like us - Styl.Inc, choosing attires for brides gets easier. We virtually shop for customers as we are affiliated with leading luxury brands across the globe.
Also Read - Decoding Wedding Wear Shopping in the Time of Corona
Q. Can they expect new Wedding Card designs and collections?
Izhaar: No matter how tough these times are, we are constantly striving to push ourselves, to come up with something new and out-of-the-box for our clients. Even if there are some couples who are panicking right now, the most important advice I give them is to stay calm and collected. The wedding process is the most joyous time in their lives, it's supposed to be filled with constant smiles, love and so many memories—not fear, not panic and certainly not COVID-19.
This unprecedented challenge will definitely see its end soon, and most wedding experts have been more than understanding in rescheduling all weddings planned during the mandated lockdown. When all of this is over, every wedding - grand or intimate, will be a celebration of togetherness. We will come out of it stronger and wiser, and hopefully have a more sustainable approach to life.
If you are a wedding expert, or a soon-to-be married couple and have some questions to share, we have a dedicated hotlline to answer all your wedding planning questions. Dial 080-47191954 to reach out to us.