Conventional Marathi Wedding Card Matter Revamped With a Twist
Read on to know all about writing a Lagna Patrika and the important components to be added to a Marathi wedding card matter.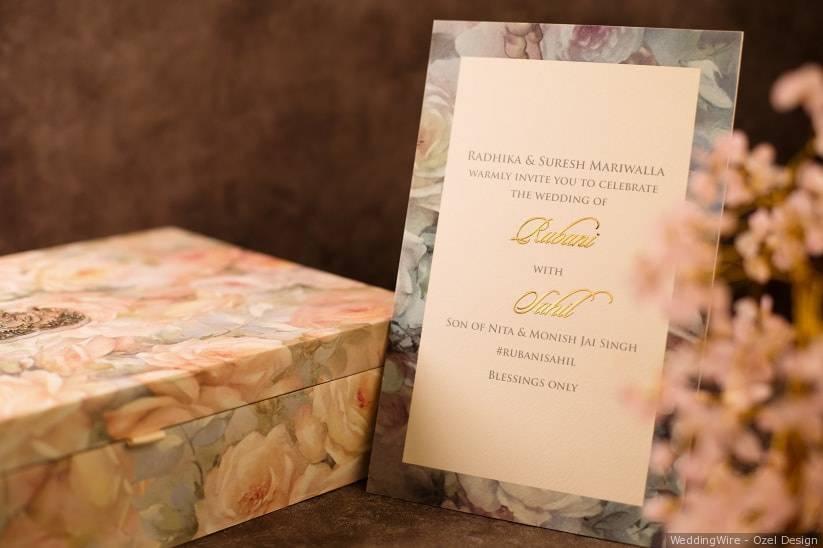 Marathi wedding traditions are a beautiful assortment of simplicity and colourfulness with strong cultural essence. Once the Lagnach Bedior (Matchmaking) and Sakhar Puda (Engagement) are over, comes the wedding invitation part. A Marathi wedding card matter includes various traditional components from imploring Ganpati or Kuldevata to incorporating certain signs and quotes.
Know more about the important elements and explore some creative ways to frame your Lagna Patrika. There are some elements that make for the basic essence of the traditional Marathi wedding card matter and they are compulsions that have been followed since time immemorial.
The idea of this piece of writing is to show you ways to revamp it, but before that, we would want you to take a look at the basic foundation that is essential in a Marathi wedding card matter.
1. Invoke the Almighty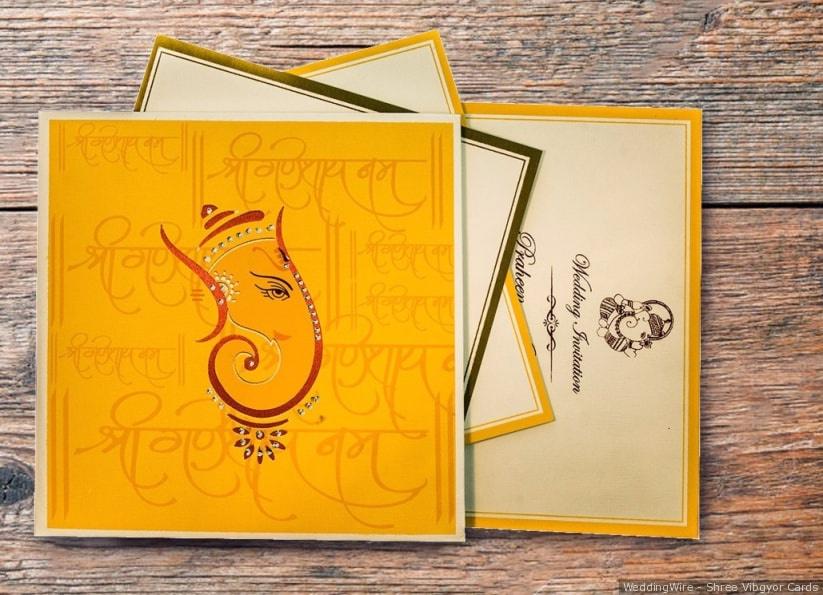 The wedding cards of every culture and religion is always one that begins with invoking the presence and blessings of God and it only heightens the aura of the auspicious occasion.
Every Marathi wedding card matter begins with a prayer or solicits the Kuldevata (family deity). Usually, it's a Ganpati icon drawn at the top of the wedding card. Sometimes words like "Om Ganpati Namah" "Gajanan Prasann" or "Parshwanathay Namah" are also written right at the beginning of a Lagna Patrika. Take a look at a sample of a traditional Marathi wedding card:
"Gajanan Prasann"
By the grace of our Kulswamy
We invite you to the
Holy Matrimony of
Preetha
(The only D/o Mr. Deepak Sawant & Mrs. Swapna Sawant)
And
Vinayak
(Eldest S/o Mr. Somnath Gawde & Mrs. Debi Gawde)
Date:
Time:
Venue:
Please accept this card as a personal invitation.
2. Symbols and icons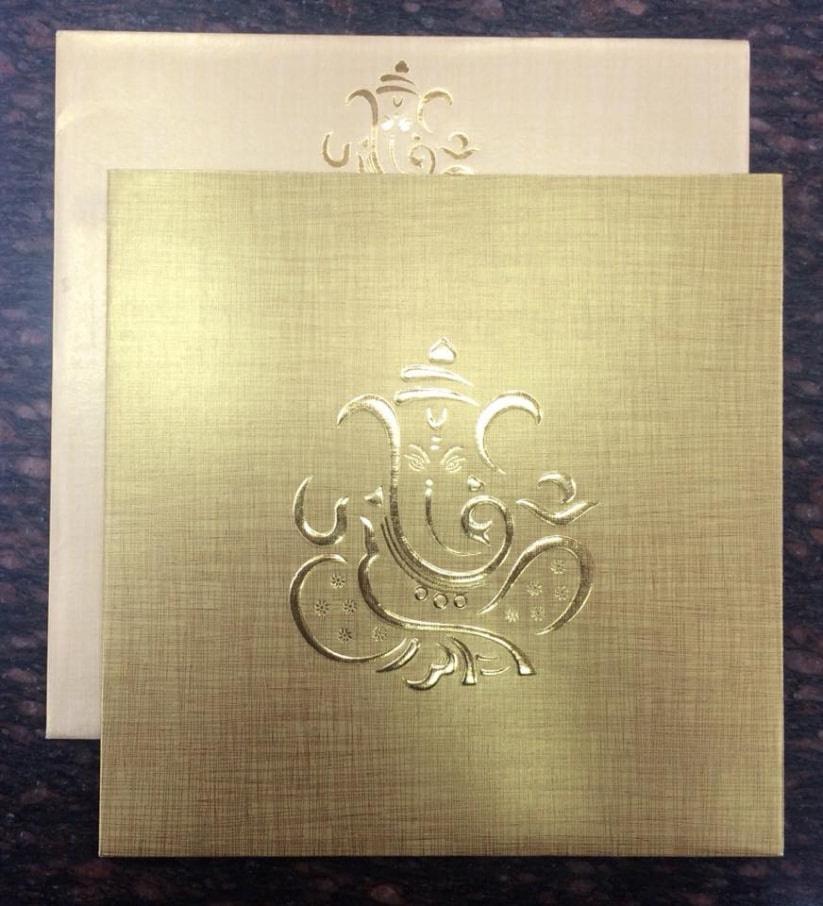 Almost every Marathi wedding card matter, at the least the traditionally framed ones have religious icons at the top. Ganpati, Sidhhi Vinayak or Pashupatinath images are almost mandatory before any of the text starts. Meena Agencies, Parinay Cards and Kankotri are some of the wedding card vendors with gorgeous Marathi card designs where you can choose from a wide range of idol styles.
The wedding is always holy matrimony and to beseech the presence of your near and dear ones, who will grace the occasion and bless your new beginnings, the presence of every good wish is necessary and the symbols of holistic characters present take care of that.
Not only at the beginning, but most of the times, the symbol of god or writings and scriptures are contained at the top of the card so that you feel the positivity as soon as the card is taken out of the envelope and also so that the priorities are sorted.
3. Paper Material and colour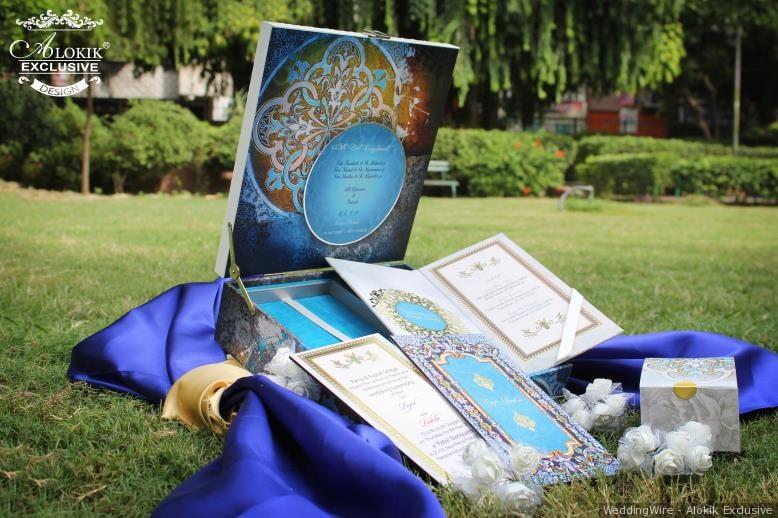 Whether you go for traditional Marathi wedding card matter or modern, an elegant handmade paper card is always in style. Marathi Lagna Patrikas have a unique blend of modern coloured paper with textured sheets using exquisite paper and raw material. You can check out some of the wedding card vendors like Matoshree cards, Niarika wedding cards, and Diamond Paper Company for interesting ideas on invitation paper material and patterns.
4. Language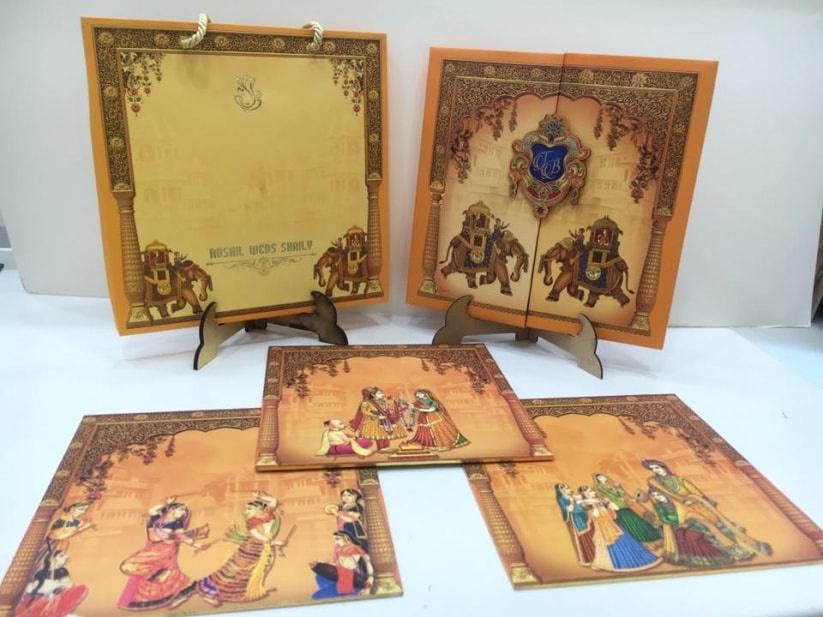 One of the major significant aspects to be considered while creating Marathi wedding card matter is the language of the invitation. A typical Lagna Amantrana is written in the Marathi language. So if you're going the traditional way, make sure to get your card text double checked before it goes for printing. It's important that you follow a particular language protocol in an Amantrana. However, if you decide to add English to your wedding invitation, you still need to check for grammar and spellings.
5. Marathi quotes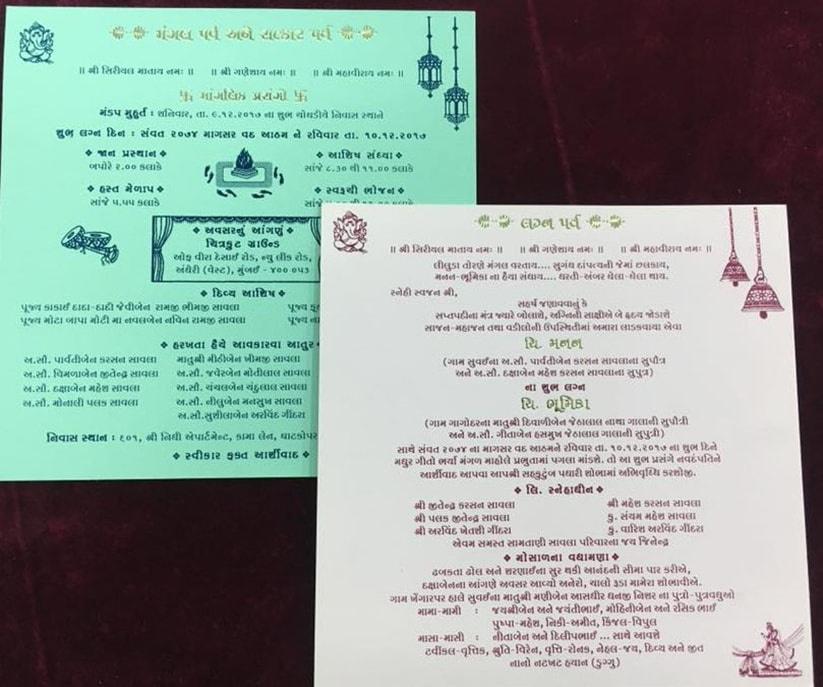 Crafting appropriate wedding invitation wording is an art. Adding smart, touching, romantic or funny marriage quotes always helps. So while you design your Marathi wedding card matter, try out these Marathi quotes to go with your wedding invitation card:
"Prem Aahe, jethe jeevan aahe" (Where there is love, there is life).
"Prem ek adarsh gosht aahe, Lagna ek pratyaksha gosht aahe" (Love is an ideal thing, marriage is the real thing).
"Ek mahan Lagnala fakta ghadate ki kaahitari nahi, ti tayar karane aavashyak aahe ki kahitari aahe" (A great marriage isn't something that just happens; it's something that must be created).
Modern Marathi wedding Invitation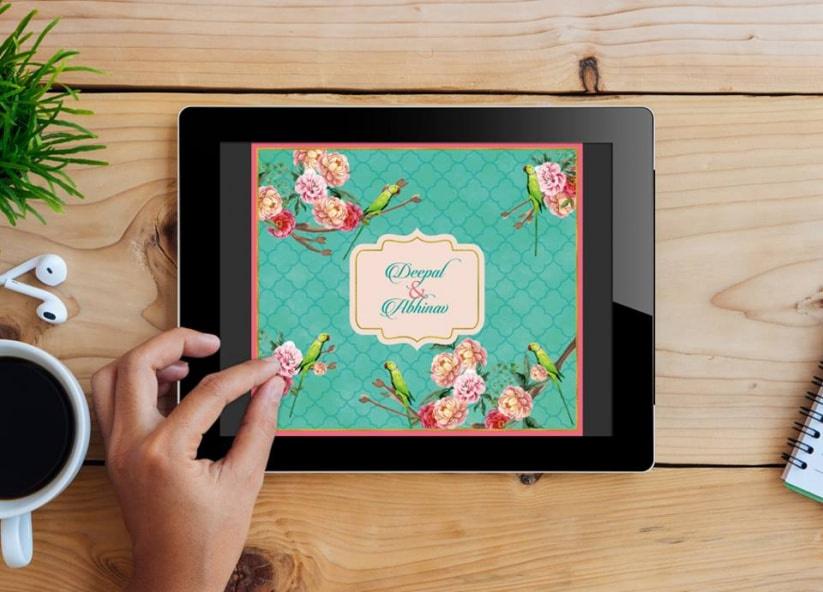 Apart from the conventional Marathi Lagna Patrika many couples are opting for digital invitations as well. Here are a few ways to smoothly fuse contemporary ideas with traditional Marathi wedding card matter:
Include traditional Maratha motifs in your e-vites. Elephants, Ganpati, Paalki, horses or lotuses- choose your favourite Maratha motif to go with your wedding webpage. Create your digital invite using traditional wedding symbols.

Speak in Marathi while sending digital invites. How about inviting your friends on Whatsapp using your regional language?

Use Marathi wedding songs or love songs on your video invite. Making a wedding invitation video is quite a trend these days. Just give it a little traditional touch by adding melodious Marathi songs and enjoy the best of both worlds!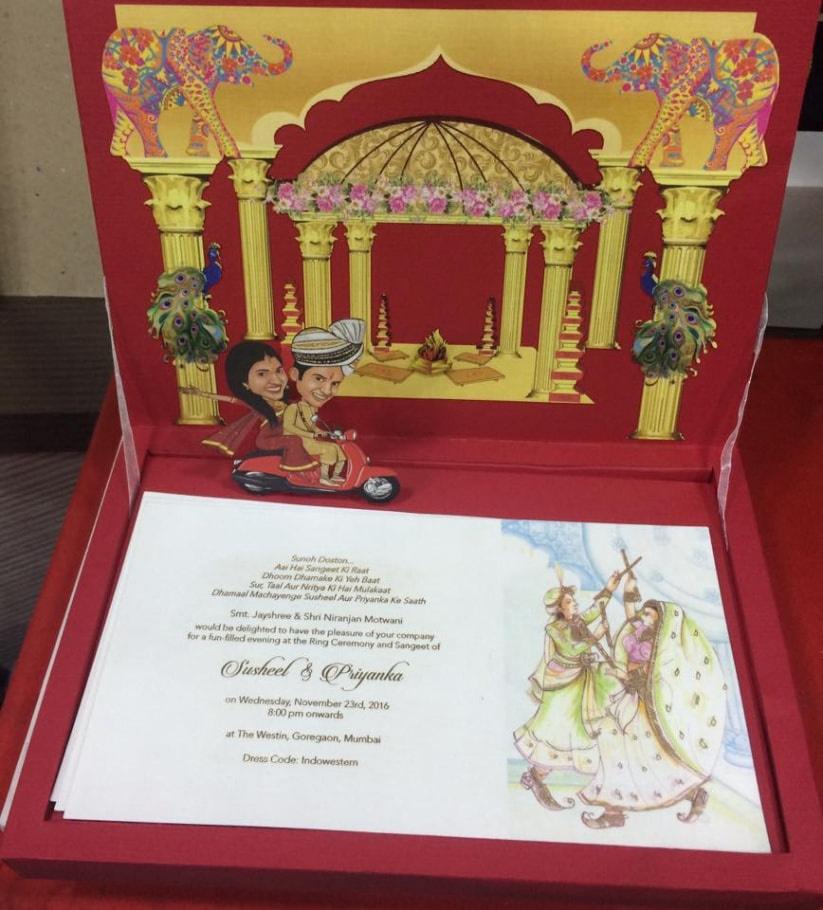 As per Maharashtrian wedding traditions, the first wedding invitation is offered to Lord Ganesha for His blessings. There is a hint of strong cultural bonds in every wedding custom. So even if you decide to take the contemporary route for your Marathi wedding card matter, keep a tiny room for the old world charms on your invitation! Research well before you finalise which kind of Marathi wedding card design or pattern you want for your wedding. You can even try separate invitations for different categories of your guests (Family, friends or colleagues). Make sure you avoid some common invitation mistakes before you send them out.
Take a look at our expansive list of invitation designers before you pick one for your own wedding.