Here's How to Make Wedding Invitation Video for WhatsApp With Elan
Want to up the quirk factor for your wedding invites? Get some fun and cutting-edge ideas with this tutorial on how to make wedding invitation video for WhatsApp.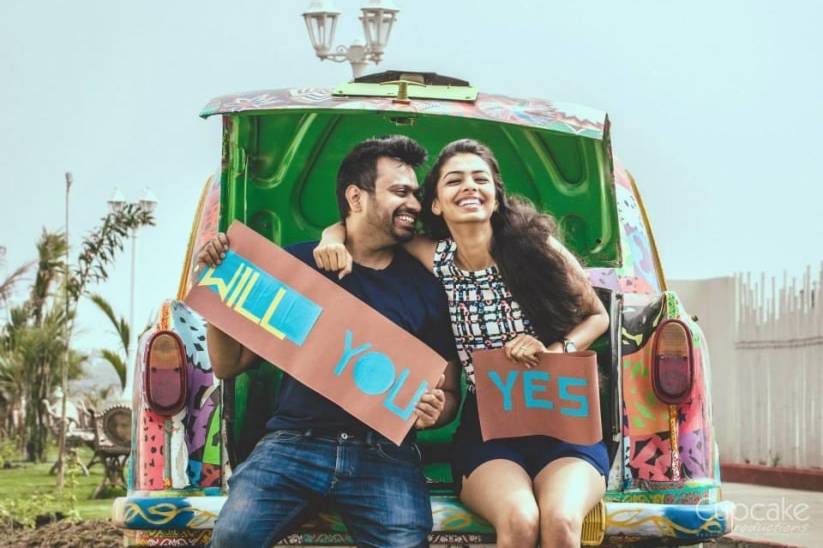 True, there are certain formal traditions you need to follow while inviting your guests. But for your friends, colleagues or other close-circle guests, how about having a little fun with their wedding invitations? You have the liberty to think out-of-the-box especially when you're inviting your friends. Chuck the paper completely and go for digital invitations instead. Think montages, lip-dubs and pre-wedding videos!
How to Make Wedding Invitation Video for Whatsapp Hacks
Dig into some innovative ideas on how to make wedding invitation video for WhatsApp and set inspiration for future couples.
1. Collages and montages with captions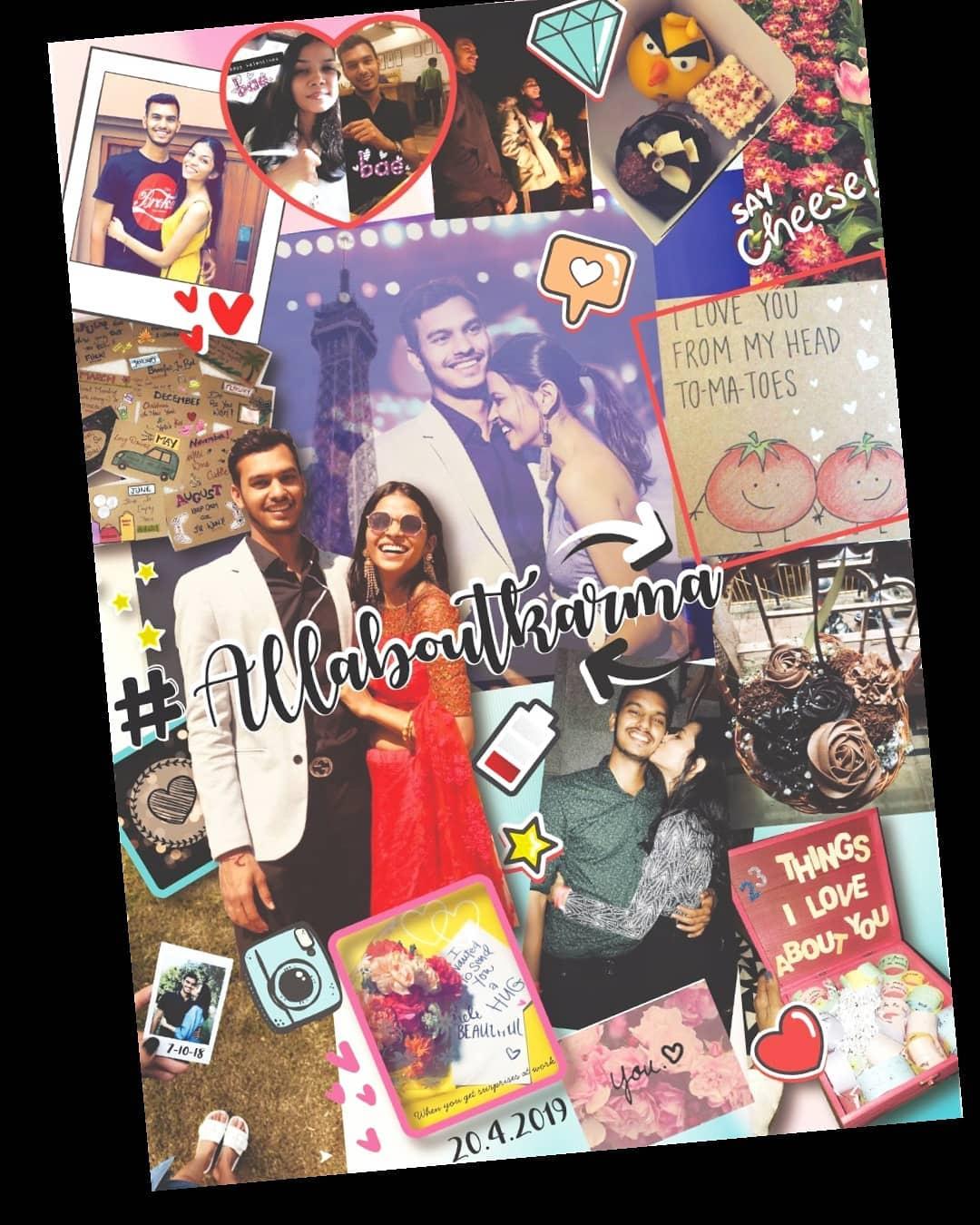 Image courtesy: Visiting Cards
Simple, classy and with some personalised inputs, always works wonders. Select some of your best pre-wedding photoshoot images to add music and captions to them...and voila! There is a hit idea on how to make wedding invitation video for WhatsApp!
Throw in some of the college photos with your friends in your montage. In fact, do this as a journey of times gone by (from your first days together to life after college). You can also take this on as a showreel on what happened to you after college (albeit in a mischievous way).
Give your video invite certain personal touches by adding the invitee's pictures too. This distinctive hack on how to make wedding invitation video for WhatsApp will certainly make you go the extra mile.
2. An exclusive wedding invitation video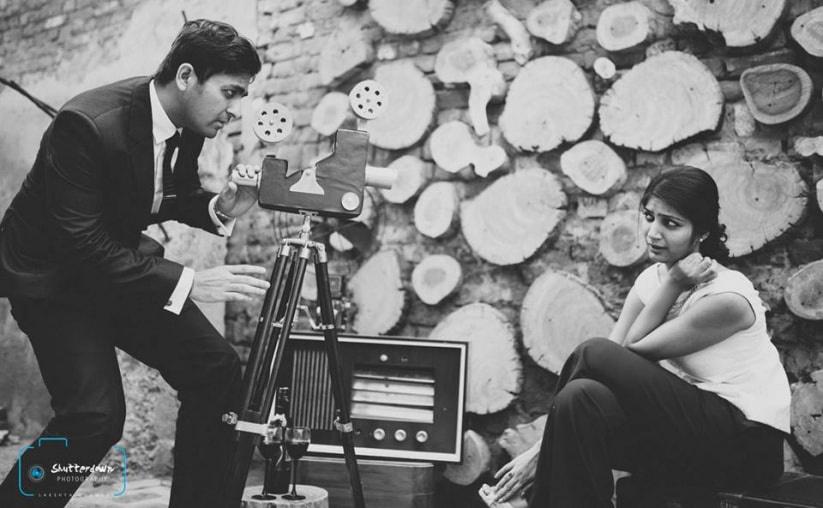 This is where you give a call to the professional wedding videographers to shoot a 'save-the-date' video. A WhatsApp invitation with a funny video will give your wedding invitation a very chic vibe.
Trust us, you'll ace the 'how to make wedding invitation video for WhatsApp' with this approach and your friends will keep watching that video again and again. For about 20-20k per day, you can hire videographers who would shoot exclusive video invitations for you, using gorgeous photoshoot locations and excellent cinematographic skills.
Take inspiration from this stunning video prepared by Weva Photography:
3. Lip-dub invites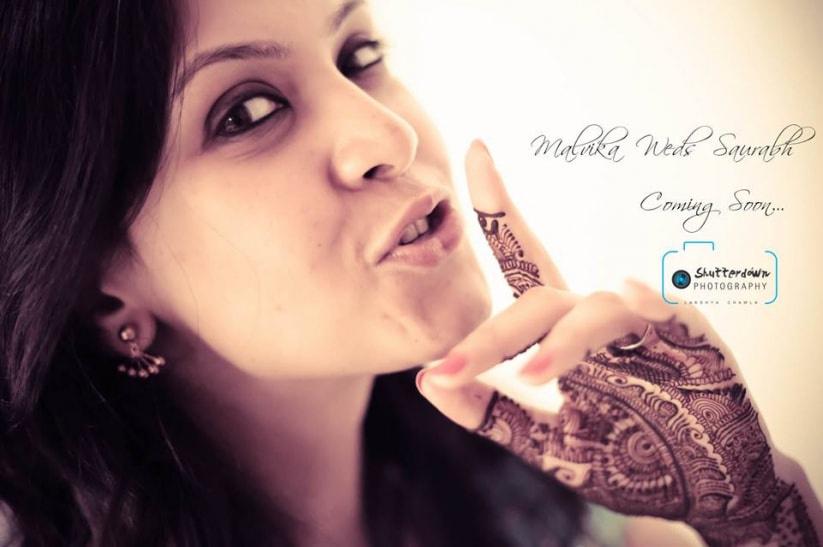 Here's another idea over how to make wedding invitation video for WhatsApp! Use lip-dub videos where the groom and the bride introduce each other with funny songs. Make it romantic, make it quirky...go with your instincts or consult a professional. Break patterns and let your creativity flow.
Just make sure you enter all the RSVP and wedding details correctly while making this kind of a video invite.
Some couples go the extra mile with this how to make wedding invitation for Whatsapp hack and shoot a pre-wedding film for the same purpose. Here is an example:
4. The stop-motion video
Another very cute way to send out digital invites to your guests is by using stop motion. You can put your pre-wedding shoot photos to use with stop motion. Or you can simply arrange a separate shoot.
In fact, you can shoot the photos yourselves and ask a professional to edit your pictures into a stop animation format.
Confused? Take a look at the following stop-motion video created by Click My Dreams:
With a deck of 50 plus shots, (largely candid), you would be swell with this approach on how to make wedding invitation video for WhatsApp.
5. Use your talents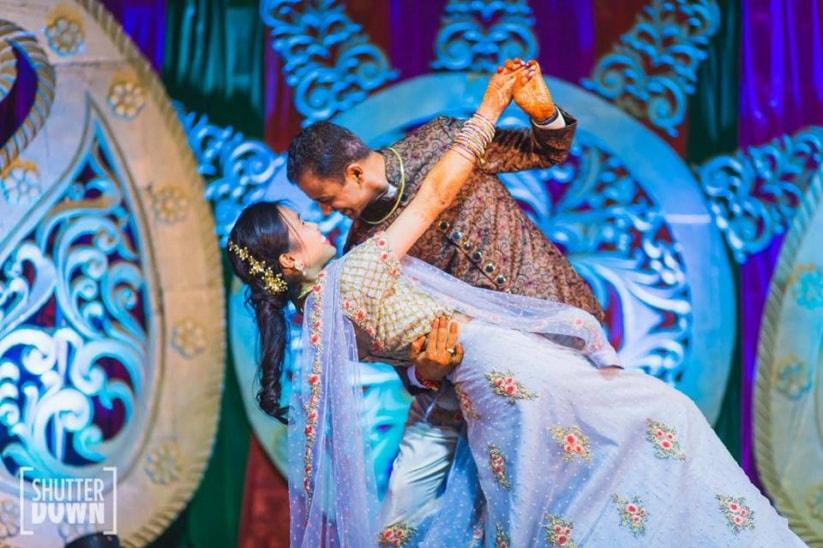 Show off your talents while sending out your wedding invitation video through WhatsApp. Sing, groove to some salsa beats or use your witty impromptu jokes that always cracked your friends up! Or maybe, how about rocking that famous cartwheel of yours?
Don't hold back! Amuse your invitees with your special skills as you invite them to your wedding.
6. How's the Josh? Keep it high!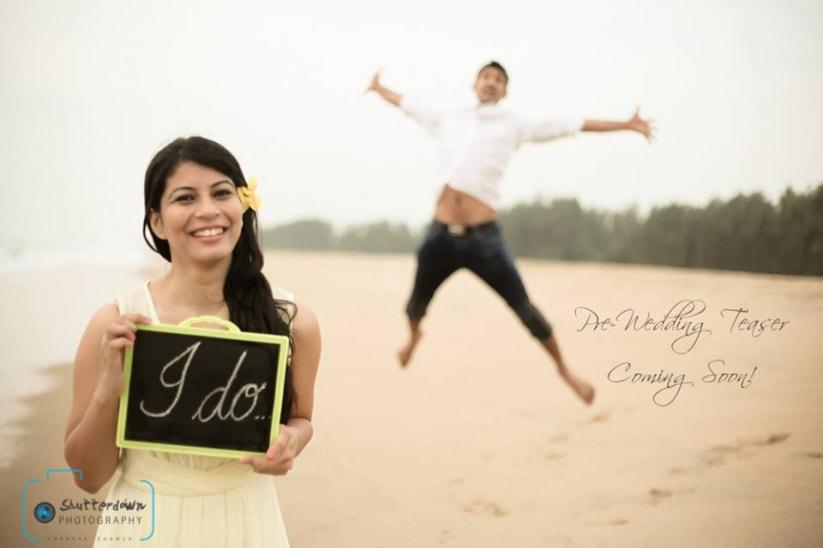 When exploring different answers on your question related to how to make a wedding invitation video for WhatsApp, remember to keep everyone excited till you hit them with the final product? How? Plan a teaser shot and send it across, followed by a teaser trailer before you send the final digital invite over to them.
They'd get the idea that there's big news around the corner, but keep them wanting for more and more.
7. Get animated backgrounds
This how to make wedding invitation video for WhatsApp approach is actually the easiest to-do. In fact, you can do this yourself, with a standard online wedding invitation maker software too.
Get a moving template and edit the text to pitch in your wedding's details. Sometimes, such templates also allow you to play with backgrounds, colours, themes and motifs as per your needs. Even if you do not choose a freeware tool, your cost would be a one-time investment.
8. The pop-up book style
Wondering about a crisp presentation format that would showcase all of your details most elegantly? Then consider this pop-up book like presentation format. This is an ideal way to capture text, images and video clips while retaining the interest for all of your guests as well.
Bonus points if you can use this approach on how to make wedding invitation video for WhatsApp and get it addressed individually for all of your wedding guests (PS - It's possible at a minimal cost).
9. Approach with illustration storyboards
Get a storyboard with a distinct story script - a beginning, middle and end for this approach among how to make wedding invitation video for WhatsApp ideas. You can follow a standard template that's either how he met her or the wedding journey and intersperse it with details that would make it truly personal for the two of you.
With this how to make wedding invitation video for WhatsApp, you'd be bound to wow all of your guests with your creativity. Thank us later!
Remember a few points before you hit "Send"
When you're busy thinking about how to make a wedding invitation video for WhatsApp, there are some key elements you might skip. Since, however informal or funny your content is, you still need to keep certain pointers in mind.
Ensure to check them before you "Send" out the video invites on WhatsApp:
Always check and double check to ensure you've mentioned the correct wedding venue, date and time.
Specify the wedding ceremony for which you're inviting your guest. For example, if it's just a reception, mention that clearly. Check before sending that you have not misquoted any other wedding event.
Check for grammatical errors or typos in the captions of your video invitations.
Discuss with your partner and your invitation vendor in advance to have clarity on the kind of music used in the video.
Don't use too many or too heavy words in your video text. Nobody really likes to read too much on wedding invites.
Make your video short and crisp. For example, your montage should not be longer than 30 seconds. However, your invitation video or lip-dub can go on for a minute or two but not more. than that. Make sure the editing is tight for an impactful video.
Double-check the recipient's contact name and number. You definitely don't want to mix that up. There are often some common names in your contact list. Make sure you're sending your invites to the right person.
Choosing the right invitation message for different guests is the most important thing to remember.
There are a whole lot of ingenious ideas on how to make wedding invitation video for WhatsApp. Go through the list of vendors, research about their work, ask for samples before you finalise any of the professional for your wedding. Collaborate with your wedding photographer for using attractive pre-wedding photoshoot pictures in your invitations. Rehearse well if you have to for a neat wedding invitation video. Give your guests the kind of invitation they will never be able to say "no" to!
So, if you like any of the mentioned invitation video styles, do call wedding invitation experts near you for the best deals.