Explore Kalbadevi Market And Shop Like A Pro With Our Handy Guide
Wohoo! It's time to shop till you drop on the streets of Mumbai. Explore the Kalbadevi Market for the best buys at the cheapest prices.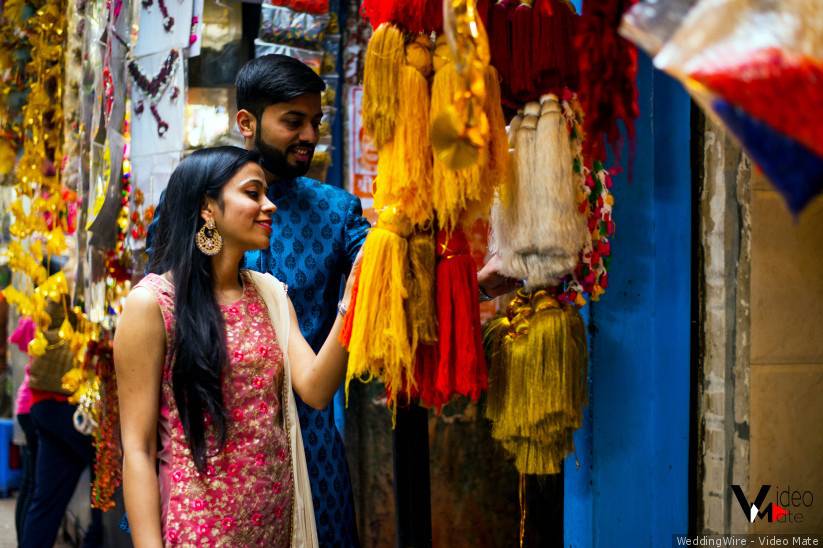 Is it your first-time street shopping in Mumbai? Well, then you must have heard about the Kalbadevi market and how it is a one-stop place for all your needs. The Kalbadevi market is located to the north of Crawford Street and is always crowded and noisy. The regular hustle-bustle for those not used to street shopping may seem a little too much but when you know what all you can get there, we are sure you will find the pain worth the effort.
Kalbadevi Market is one of our top choices for brides going for trousseau shopping because it is not one big market but a place that has many different markets and also serves varied purposes of the shoppers.
So let's look at what the different markets offer, and which are the top places that you must visit in these markets for your Mumbai trip to be called a successful shopping haul.
A. Mangaldas Market at Kalbadevi Market
Let's start with the market that is sure to interest most brides. If fabrics for lehenga and other dresses are what you are looking for then this is just the right place for you in the Kalbadevi Market. With the wedding around the corner, brides need a lot of ethnic wear for various small and big functions and even for their trousseau to be able to wear a variety of stylish Indian outfits after their wedding.
Well, this is why a visit to the Mangaldas Market is a must. The affordable prices and the wide variety in the collection make it a great deal for every bride. While we'd love for you to explore the market on your own, we'd still want to give you a few handy tips that make it an easier ride for you.
Bargaining is a must at the Mangaldas Market as you can bargain up till or more than 50% of their quoted price. While most of the stuff you find I one of a kind, it still makes more sense for you to first look around the entire market and then pick things that you liked in the end.
If you are planning on getting your tickets to Mumbai done, we'd suggest you take your girl gang along to shop at the super cheap Kalbadevi Market because here it will always be more the merrier. The Mangaldas Market in Kalbadevi Market is a place where you can get maximum discounts when shopping in a group. So go ahead and convince your girlfriends now. Here are some of our favourite shops that you must visit when in Mangaldas Market.
1. DD Dupattawala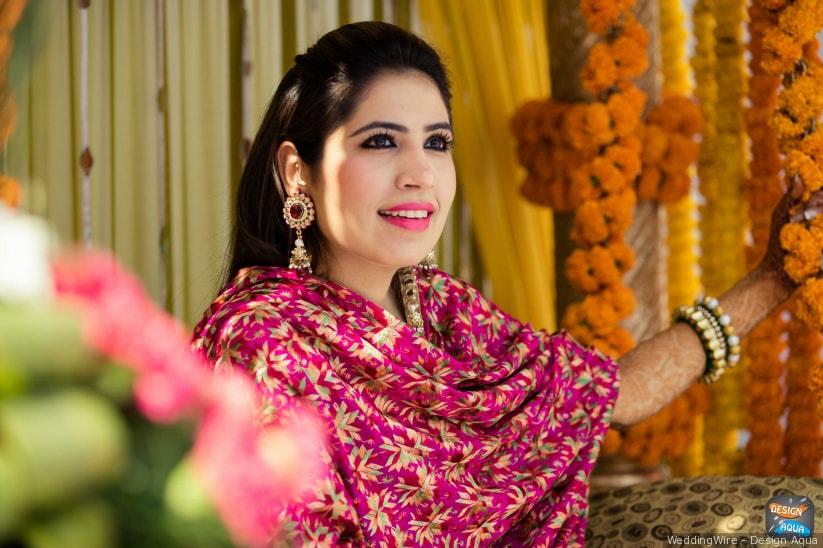 Looking for gorgeous dramatic dupattas that can amp any outfit, then DD Dupattawala is a shop in Kalbadevi market you mustn't miss. From price range starting at ₹150, we are pretty sure you will go crazy looking at the stunning dupattas.
If you have outfits in mind that you are looking to complete with a heavy dupatta, you can either carry them along or carry a picture of them in your phone as you are sure to find something or the other for it here.
2. Bombay Beauty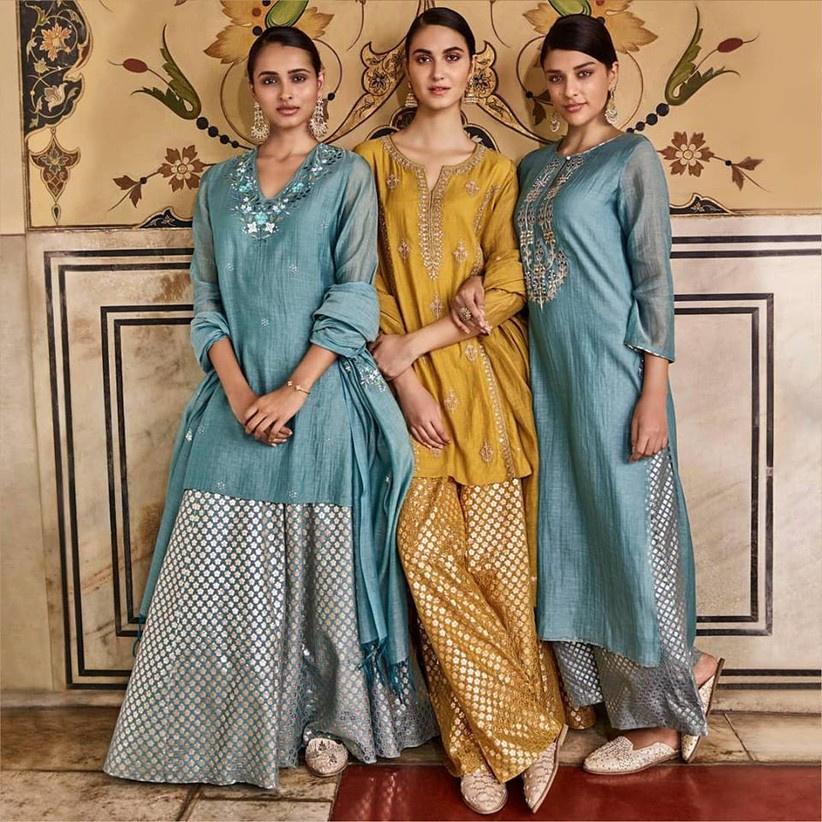 From ikkat and banarasi to raw silk and kalamkari, you name it and they have it. The affordable prices and good quality will almost make it impossible for you to resist picking fabrics and kurtas from here. It is the perfect place for you and your girlfriends to indulge and fill your wardrobes with variety and style.
B. Zaveri Bazaar at Kalbadevi Market
Now let's talk about the one thing that can make any bride go crazy. Yes, we are talking about bridal jewellery here. Zaveri Bazaar at the Kalbadevi market is known to be the most precious and oldest gold market of India. With shops less than 150-sq feet, this place controls over 60% of the country's gold trading.
From real to imitation jewellery, you name it and Zaveri Bazaar has it all at great rates and with superb customer satisfaction. Whether travelling solo or in a group, Zaveri Bazaar is the place that can reap maximum benefits to brides on a mission.
Just as the name suggests, this place is perfect to adorn yourself with the top choices and collections of exotic jewellery with traditional jewels as well as the recent trends. Our top picks for shops that are trustworthy and a must-visit include-
1. Bherumal Shamandas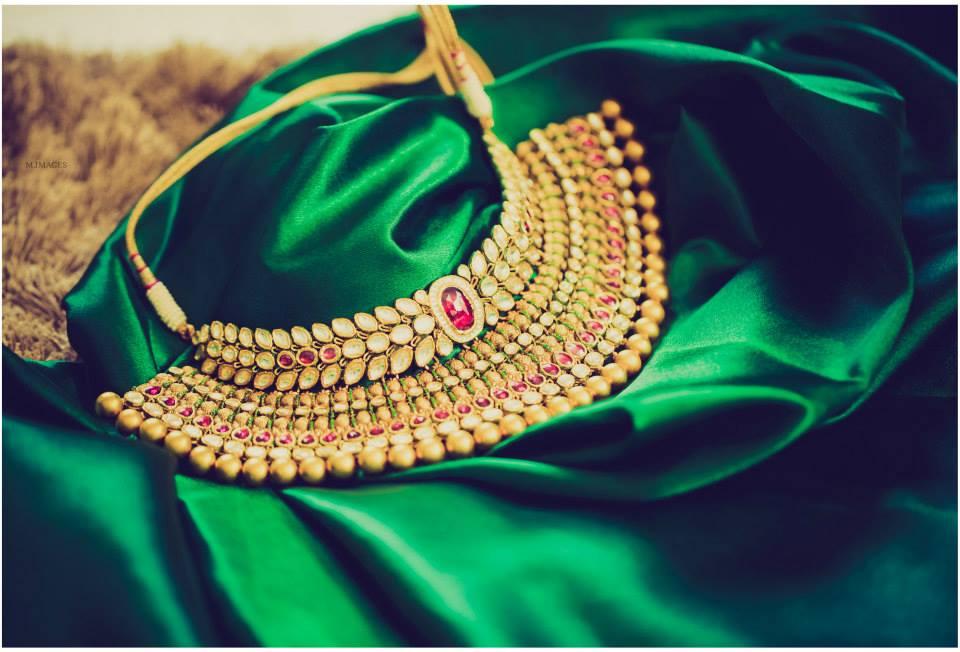 Image Courtesy: Morvi Images
From designs that you've seen in bridal catalogues to quality that is unquestionable, this place is a dream for every bride. If you are someone that loves accessorizing every outfit with distinctive jewellery items and are looking to buy an entire collection for your trousseau, Bherumlal Shamandas in Kalbadevi Market may even become a one-stop-shop for you.
2. Framji Rustamji Choksey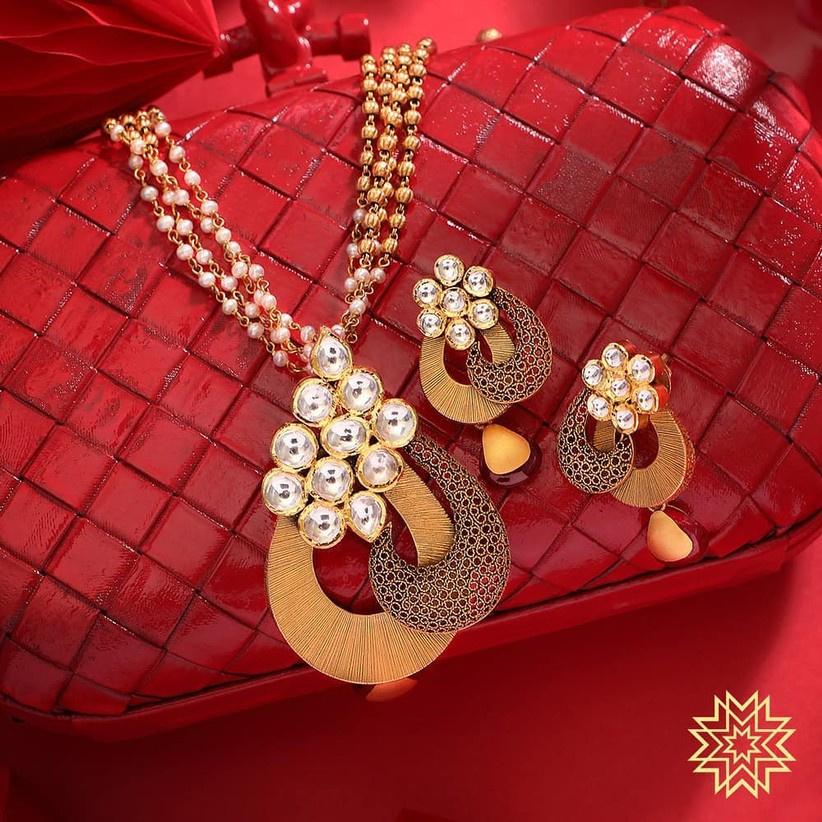 As unique as the name of this shop is, the designs of the jewellery do complete justice to it. From diamonds to Kundan stones, and Meenakari work to Jadau jewellery, you name it and this place has all the variety to offer to a bride-to-be.
If you want to go all out with your looks for wedding functions, then Framji Ristamji Choksey at Kalbadevi Market can help you get your hands on unique one of a kind jewellery patterns that you'll totally love.
So go ahead and look for this shop first thing you reach Zaveri Bazaar and go absolutely crazy with your jewellery shopping.
C. Chor Bazaar at Kalbadevi Market
Known as Mumbai's most unique and fascinating market, Chor Bazaar has much more to offer you than just a mere shopping experience. Apart from being one of the noisiest lanes of the Kalbadevi market, this is also one of the most famous must-visit places of Mumbai.
While the name Chor Bazaar means the market of stolen goods, this place is actually a storehouse of vintage and antique items. This one is for the brides that are on the lookout for something other than just clothes and jewellery.
Chor Bazaar at Kalbadevi market is a place where you can bargain goods and items for approximately 80% less than the quoted rate, provided you have a great bargaining skill and the eye to recognize the worth of vintage items. Some things that a bride-to-be would be interested to look around for at Chor Bazaar include-
1. Mansoori Curio Shop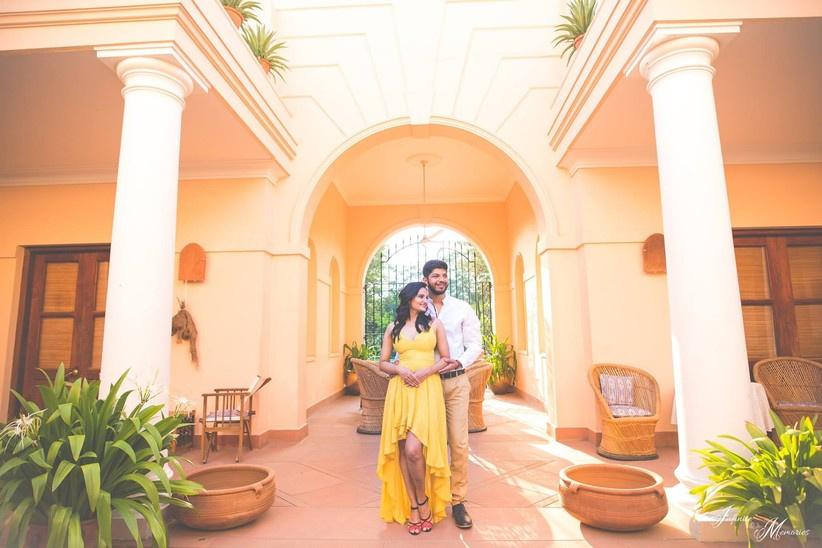 For those of you that are looking for handicrafts for their new home after marriage and want to design it with a taste of your own, this shop in Chor Bazaar is a must visit for you. With a wide range of handicraft items and bronze statues, this place is for the art lovers.
From every small to big thing that you see here, do not forget that it's something that's either unavailable or extremely highly-priced anywhere other than the Kalbadevi market. So hurry and pick some of your most loved pieces immediately for your new home.
2. The Anwar Lamp Shop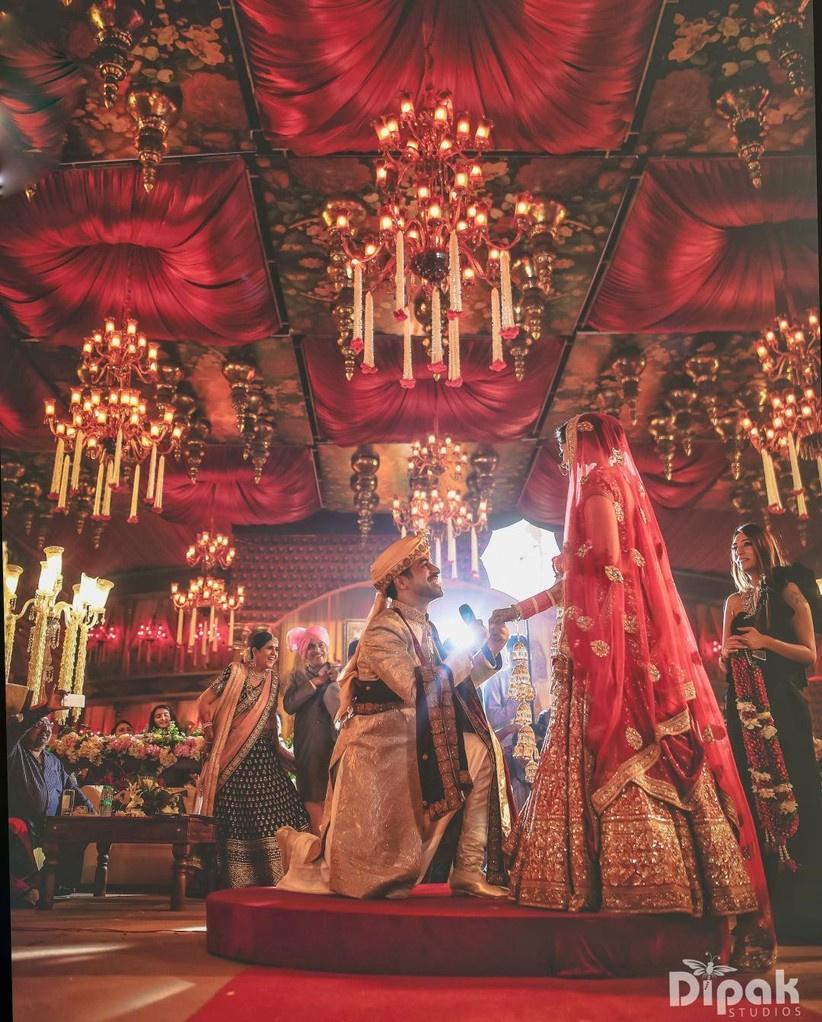 While the decor at the weddings is very well taken care of by the expert vendors these days, but if you're still keenly involved in the entire process and want to pick some beautiful lamps and lights for your wedding décor, then Chor bazaar is where you should be.
The Anwar lamp shop has unique styles and colours of vintage lamps that are going to give you and your wedding planners so many beautiful ideas to execute at your wedding. So book your tickets to Mumbai now and take your wedding planner on this exotic shopping trip along.
3. The Camera House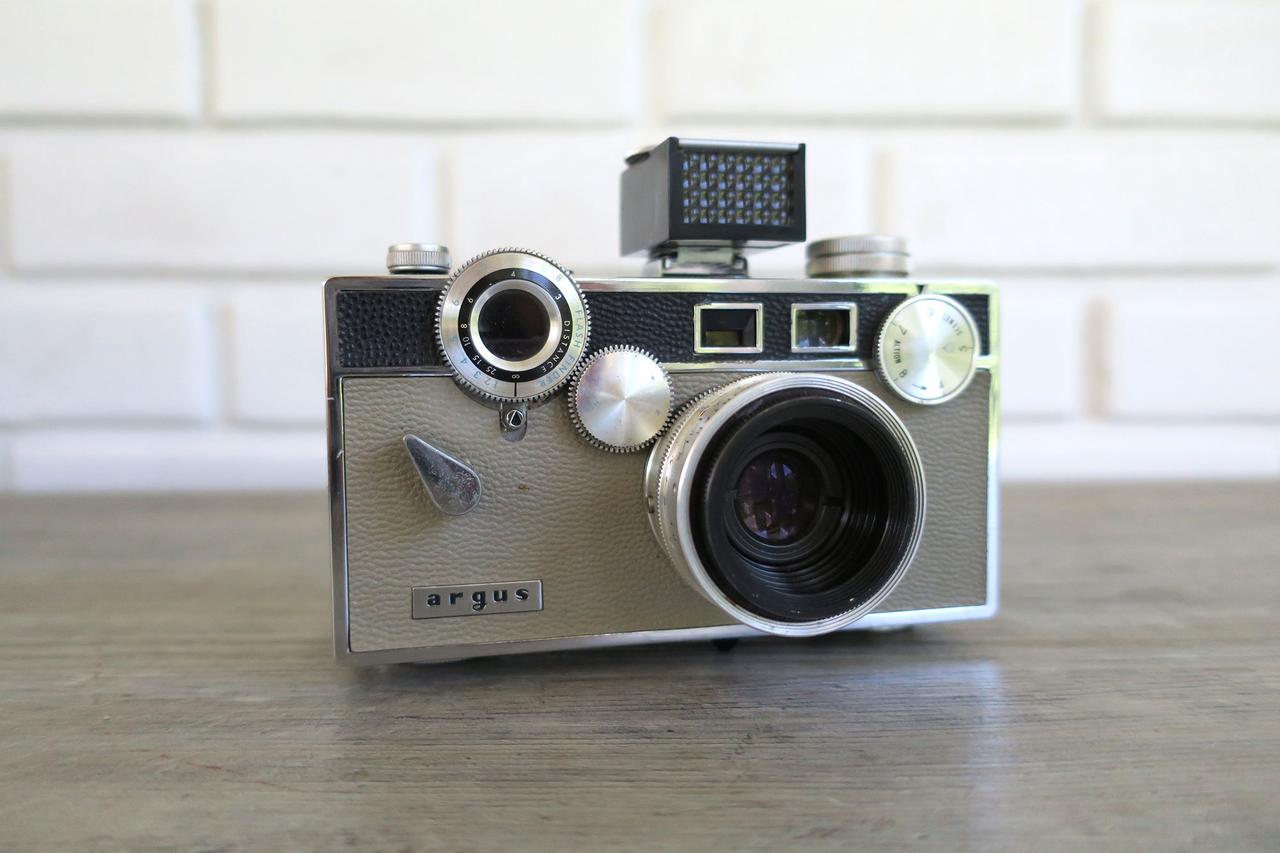 Image Courtesy: Etsy
From box cameras to 8mm movies cameras, and an eclectic range of other vintage miniatures, this shop has a lot for you to discover. Wondering what you'd do with these items?
Well, if you're getting married and looking to buy memorable gifts for your bridesmaids and BFFs then this is just the perfect place for you to pick vintage gift items that won't just amuse them but also be remembered and cherished for the years to come. So go ahead and set the bar higher by gifting your girls something vintage.
Does Kalbadevi market sound like a good idea to you now? Well, we are sure you are convinced why this place is a must-visit for your shopping haul. Along with the many markets and innumerable shops, Kalbadevi market is also known for its yummy kebabs and other tasty snacks that'll make sure your energy is replenished to shop more. So think no more and book your tickets now, because the Kalbadevi market is so worth a Mumbai trip for wedding shopping.
Do you think you'll visit Kalbadevi Market on your next visit to Mumbai? Tell us in comments if you think it's a great place to explore for brides-to-be.