Heavy Dupatta: Enhance Your Bridal Look by Visiting These Dupatta Stores!
With the double dupatta being popular in bridal fashion, the heavy dupatta is common bridal wear being donned by women on their wedding day. Let's have a look at the different places from where you can get the perfect dupatta.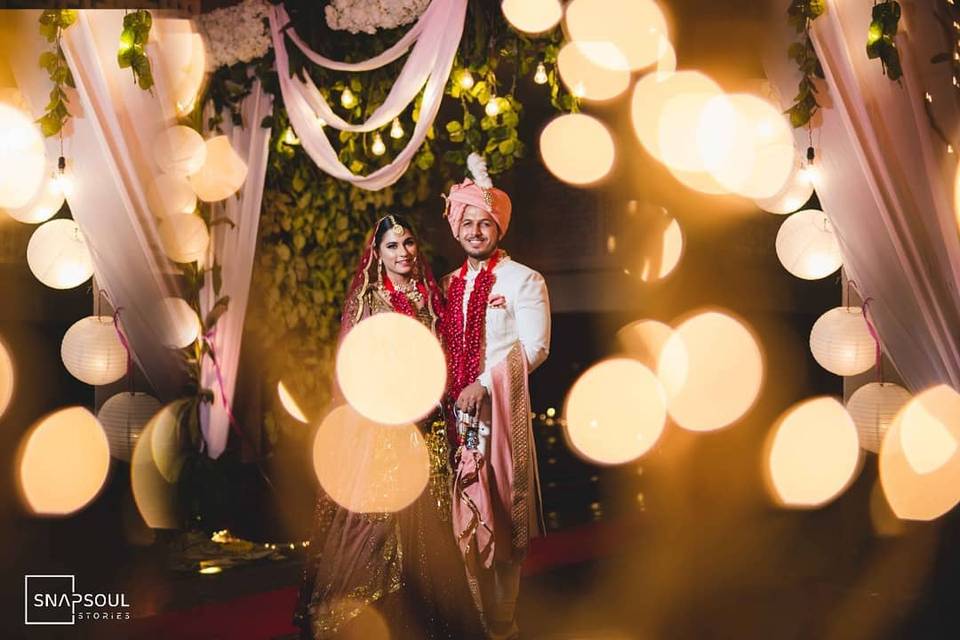 Double dupattas have become a fashion trend in weddings and the heavier dupattas used are draped in different ways, either on your shoulder as a faux saree pallu or as a stole around the arms. No matter how you drape it, they always become the centre of attention and look dazzling along with the light dupatta. As these dupattas are heavy with different types of embroideries and embellishments, they cannot be worn over your head as they can easily ruin your hairstyle with their weight. This is where the light dupatta comes into the picture and saves the day.
Remember that the heavy dupatta is itself an embellishment in your wedding ensemble. Let's find out where you can buy the best heavy dupatta from!
1. Anjali Jani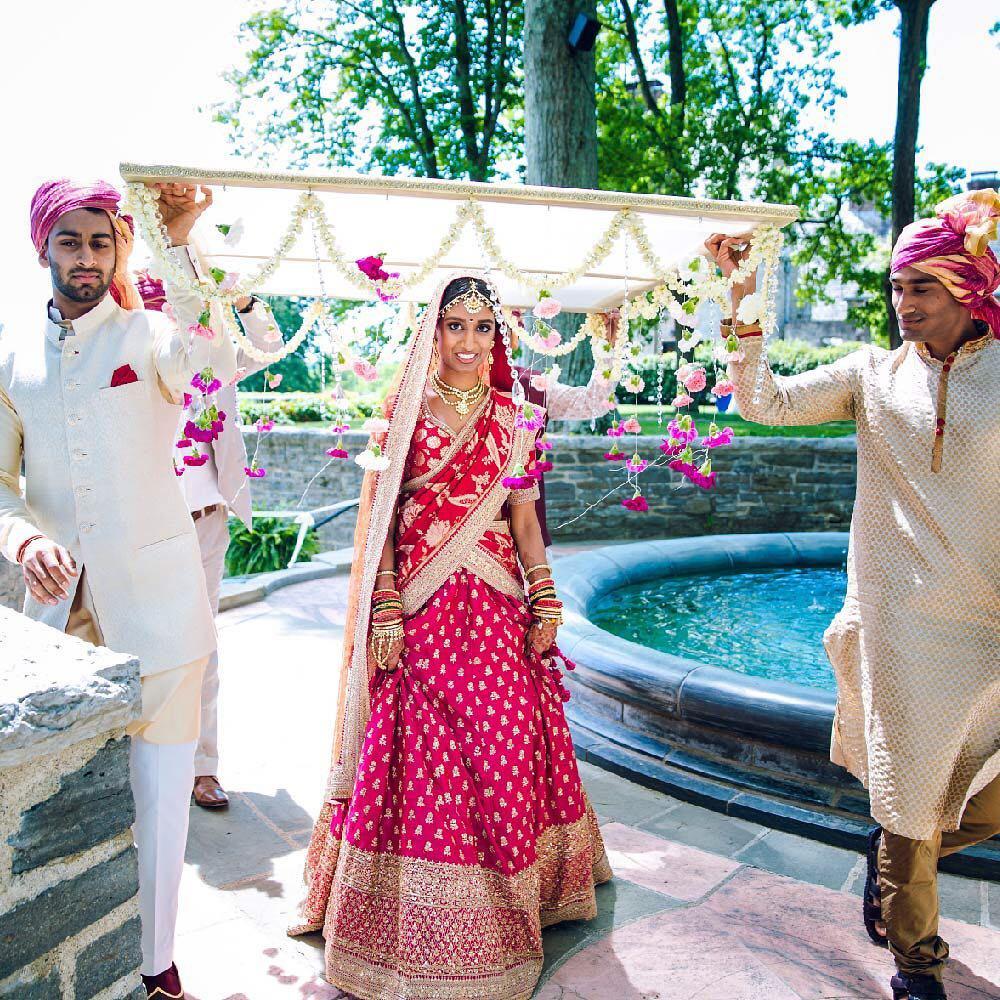 One of the most known fashion designers of Mumbai, she stands for a classic design with an ethnic touch and her creations suit style conscious women very well. Reflecting the personality of a woman with her designs, she blends ethnicity with creativity and you can always see that in her wide range of heavy dupattas.
With work experience with Manish Malhotra and Rocky S, she creates a fusion styled exotic heavy dupatta along with bridal lehengas that you can buy as well for your wedding. Apart from that, she adds numerous types of embroideries and embellishment to make your heavy dupatta and customises it according to your needs.
2. Aakrutee's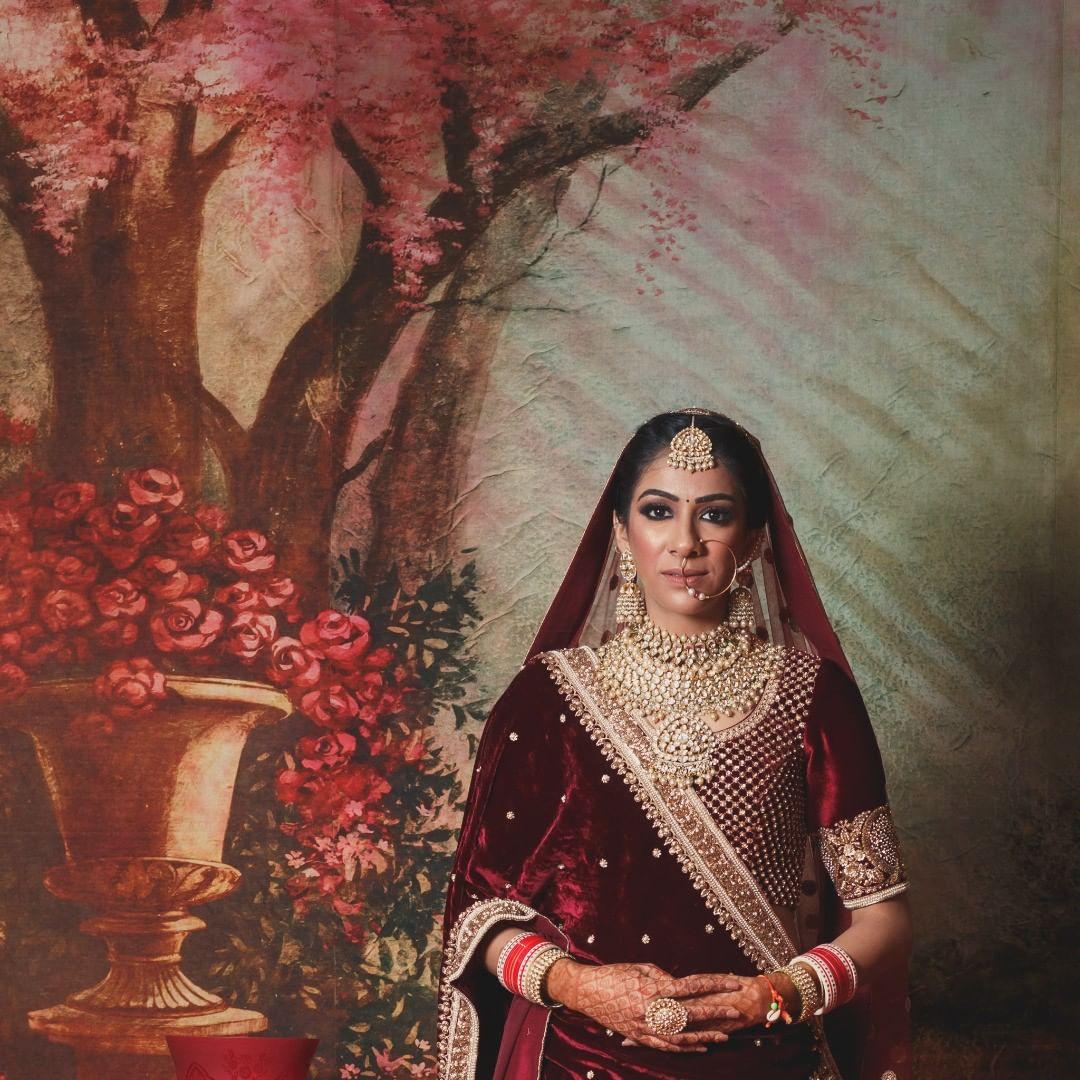 Located in Bangalore, Aakrutee's is owned by Lekshmi Jagmohan, a fashion designer. Known to be a talented designer, her store provides beautiful and exquisite designs and creations. Lekshmi has won quite a few awards in fashion designing in India and abroad. When it comes to heavy dupatta, she offers traditional as well as contemporary designs with chic and classy embellishments and refined cuts.
Apart from that, she includes various embroideries such as Zari, Zardosi work and sequins. These bridal wear heavy dupattas can make your day with their bedecked crystals and semi-precious stones.
3. Indian Fashion House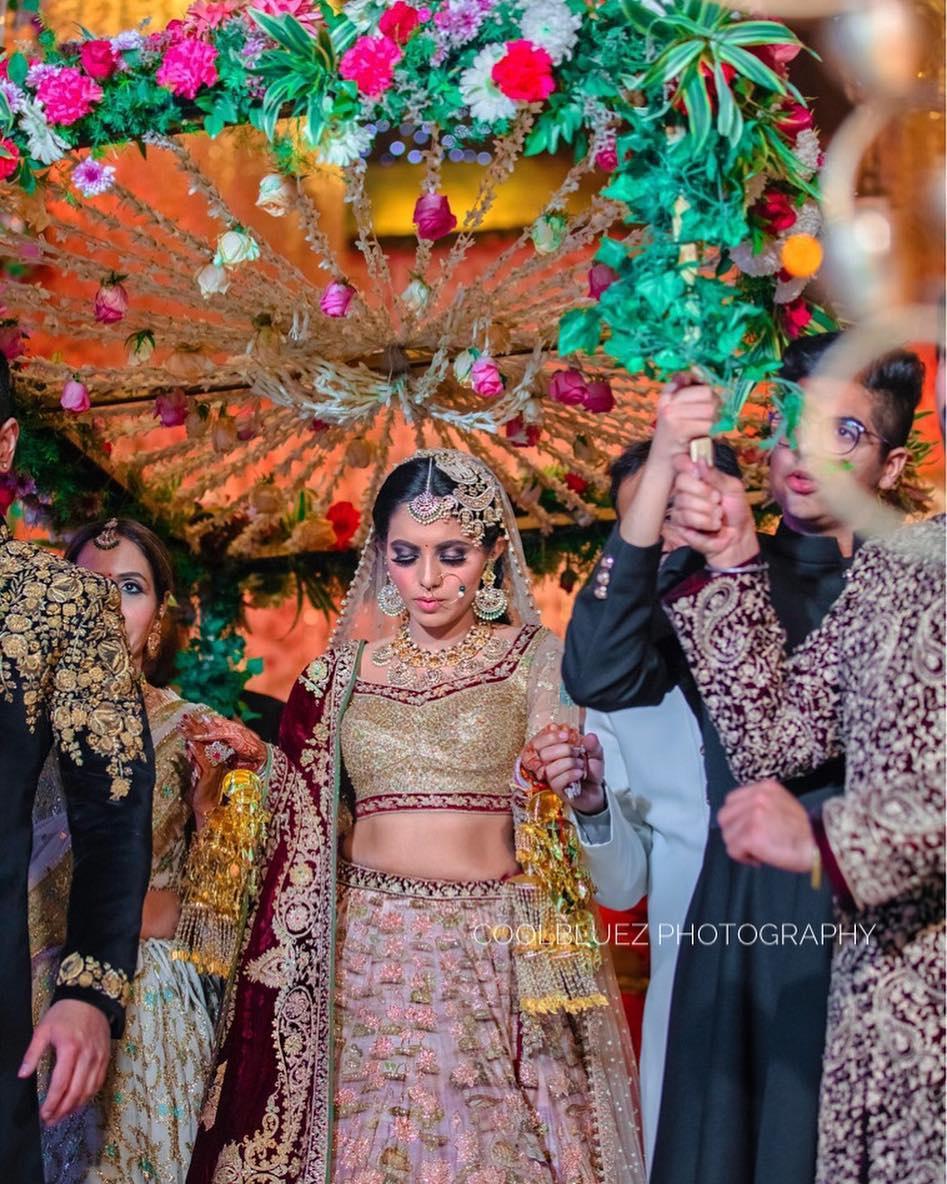 Every woman's favourite designer store, the Indian Fashion House is located in the heart of Mumbai and offers all types of wedding attire for brides. With a wide range of styles and designs in their stock, they have a huge variety of heavy dupatta options available for their customers. Apart from that, their trained staff will be of good assistance to your wedding shopping. They will keep your personality and budget in their mind while offering you their heavy dupatta for your bridal lehenga.
You can buy your bridal ensemble and other heavy or light trousseau from there as well. A complete bridal store for the modern brides, this store never fails to impress anyone.
4. Finesse Fashion Studio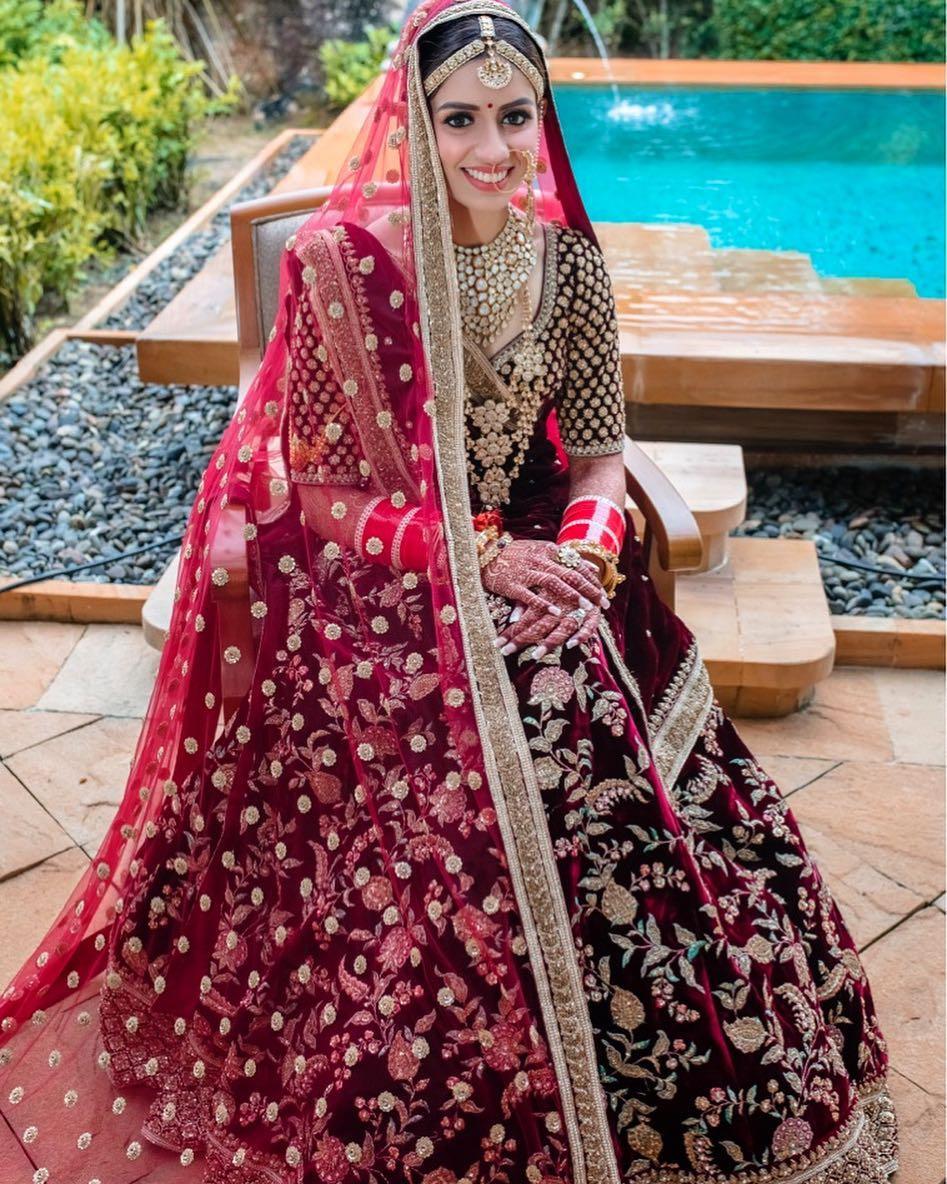 Located in Chennai, the Finesse Fashion Studio is a clothing store made for brides by 20 professional fashion designers. Creating unique, traditional and contemporary designs, they work with the hand as well as machine to create bridal outfits for all the new brides-to-be. With exotic heavy dupattas and bridal ensembles being created almost every day, these designers don't ever repeat any of their designs and keep changing their style. You can buy your wedding lehenga choli along with your bridal heavy dupatta from this store. They believe that the best way to wear a heavy dupatta is by carrying it on your shoulder, which is why they concentrate most of the designs at edges that fall over the garment.
5. Rakhi Ohri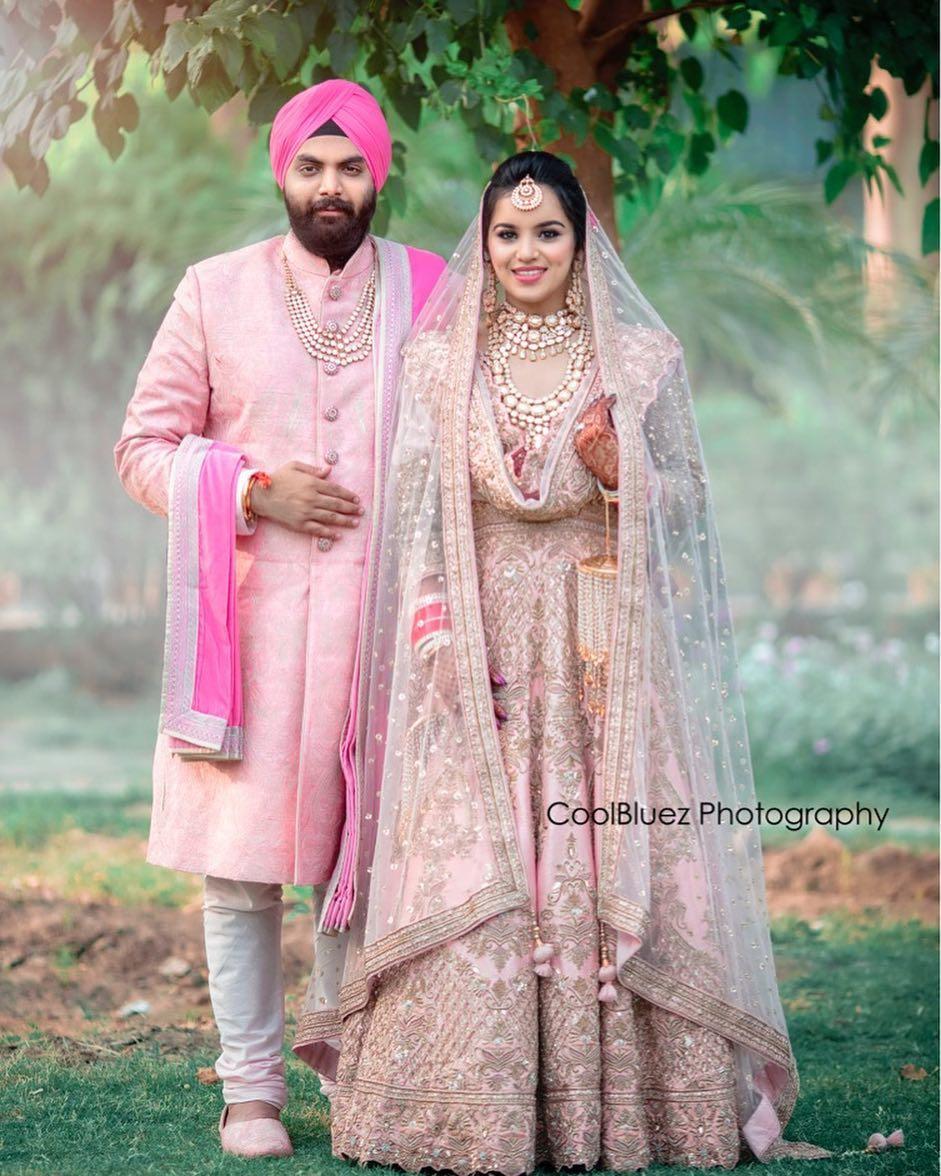 Located in Delhi, Rakhi Ohri makes sure that any bride looks flawlessly beautiful on her wedding day with her out of the box creations that reflect your personality. A Delhi based fashion designer, Rakhi Ohri makes sure that every bride looks one of a kind. Blending classic with contemporary, she creates a fusion of the latest patterns with rare colours on every heavy dupatta along with exotic embroidery on them, based on one of the finest fabrics that suit your bridal look. Apart from that, they provide customisation to their clients and give the best possible fitting.
The style of donning a heavy dupatta on your wedding along with a lighter one has been in fashion for quite some time now. Many people have been incorporating new and creative styles of draping it every time there's a wedding. No matter how you drape a heavy dupatta, it always looks beautiful and exquisite, whether you drape it as a saree or just wear it over your shoulder. To anyone who is confused about choosing the heavy dupatta style, we certainly recommend it as it is chic, classy and a feast for the eyes! So, bookmark this heavy dupatta article and buy yourself one extraordinary looking heavy dupatta!
Want to know where else you can get wedding garments to suit your needs? Check out our full list of boutiques/stores and enjoy shopping!