Refurbish Your Mom's Wedding Lehenga Choli to Add a Vintage Old World Charm to Your Wedding Outfit
If you love your mom's wedding outfit and feel no designer today can replicate that classically pretty outfit, you might be right. But that doesn't mean you can't wear it. Use our tips to refurbish your mom's wedding lehenga choli and get yours made.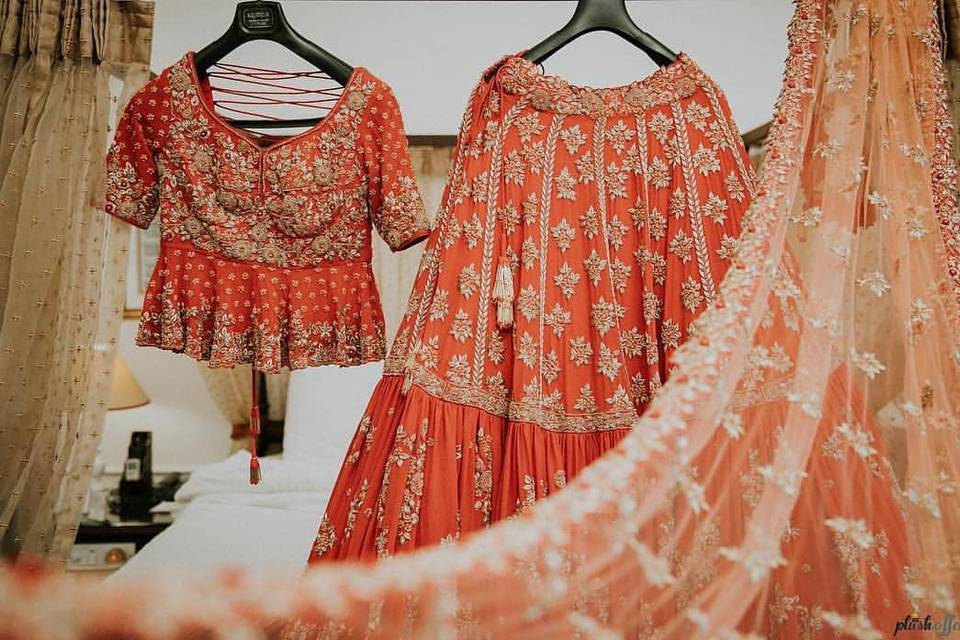 We have been hearing from our mom's since forever that the outfits they bought, the designs they loved and the kind of work they wore in their times was one of its kind. We usually choose not to believe them. But once you see their wedding lehenga choli you automatically come to realise that old really is gold, because very few designers today have an eye for that kind of precision in work, knowledge of fabric and love for the classic designs. Therefore, if your mom is one that has held on to her wedding lehenga choli since so many years then you must take full advantage of it because you really don't know what you'll miss otherwise. Wondering how will you be able to use it for your wedding? Well, we have the perfect ideas for you to refurbish that classically pretty wedding lehenga choli into something new-age but yet classically elegant.
Tip: Don't break this news to your friends until they see what you've done with your mom's wedding lehenga choli. We promise you their reaction will be totally worth the entire struggle.
1. Revamp it into an Oh-So-Pretty Anarkali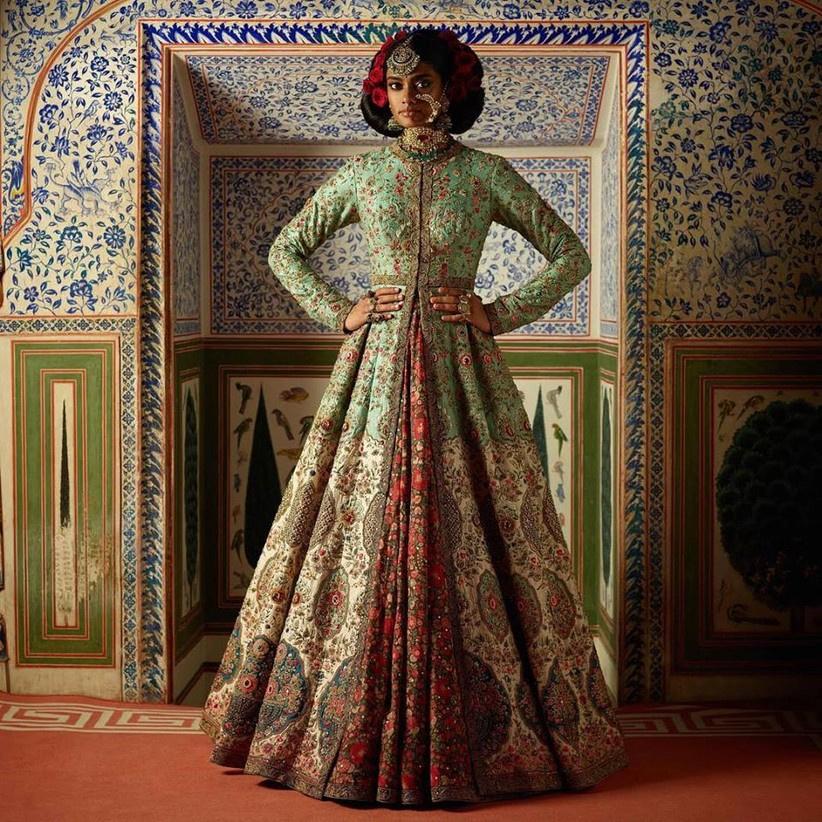 Image Courtesy: Sabyasachi
Anarkalis have been around for quite some time and we've seen gazillion versions of it. But Anarkali as traditional as its name looks best when made on a traditionally rich fabric with classic Zardozi work. Now sometimes the fabric of your mom's wedding lehenga choli does not remain as strong as it was after so many years, but the work still remains priceless. So for brides that love the old Zardozi Kadhai, get yourself a rich velvet or silk fabric and get the zari work transferred onto it to make it look as good as new but with a touch of the old world charm.
Tip: Pair the Anarkali suit with your mom's vintage jewellery or a colourful kundan set to complete the look.
2. Convert it into a Stylish Concept Saree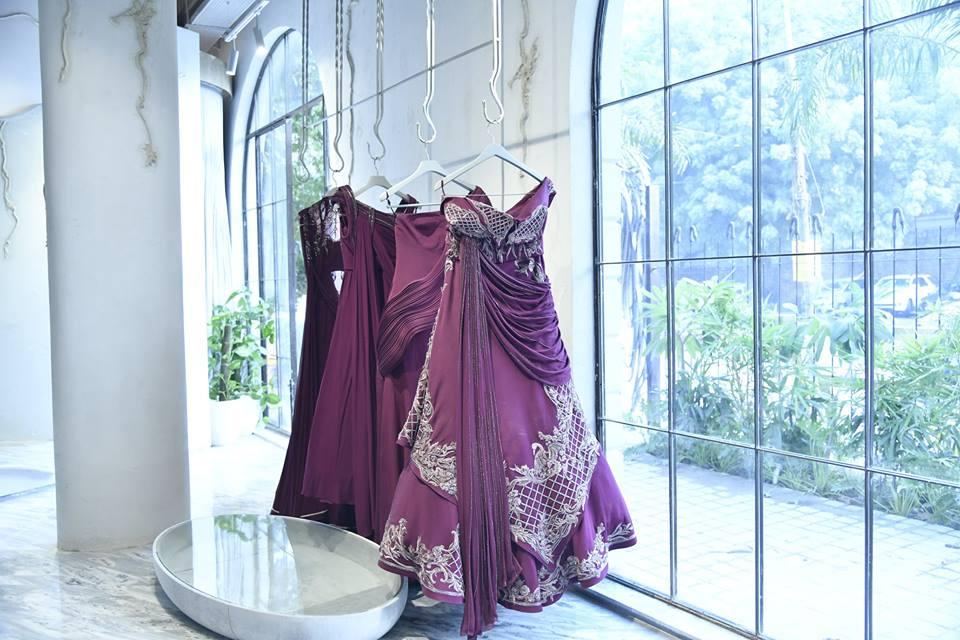 Concept sarees are a current fad that no bride gets married without adorning for at least one of her functions. Concept sarees make lehngas and sarees more contemporary and accessible to a younger audience by making them easy to wear as well. They are conceptualized around the drape of the garment making it look like a lehenga cum saree but with a modern twist to it. If you're a bride looking to wear a concept saree for your wedding function, convince your mom to let you use her wedding lehenga choli and ask your designer to work around the beautiful outfit. Let your designer decide what they want to use from her wedding lehenga choli so as to turn it into the perfect blend of traditional meets modern.
Tip: If you're looking for designers that can do this for you, Tarun Tahiliani, Gaurav Gupta and Amit Aggarwal are the first designers in India to introduce concept sarees.
3. Renew it With a Hot New Blouse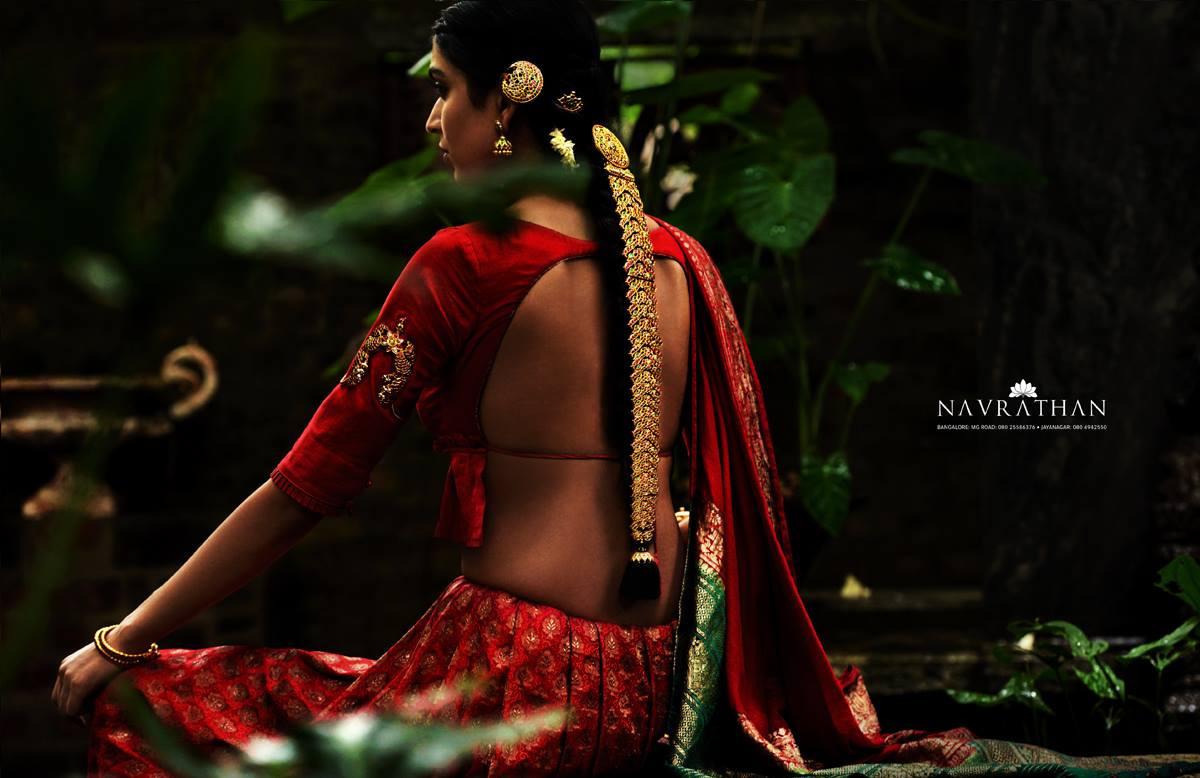 While we know today's wedding lehenga cholis stand nowhere in comparison to ones that our moms wore. We still have to agree that blouse designs in their times were kept rather simple or as our millennial brides call it rather boring. If you love the colour, the work, and the fabric of your mom's wedding lehenga choli, you should renew it with a hot new style blouse and make the set look absolutely different from how it looked earlier. You will also ensure to keep its vintage charm intact while only adding a touch of the new age to it.
Tip: Do not overdo it by choosing a funky blouse that kills the old world charm of your mom's wedding lehenga choli. Choose something that compliments it and matches its elegance.
4. Refurbish it into a Lehenga Suit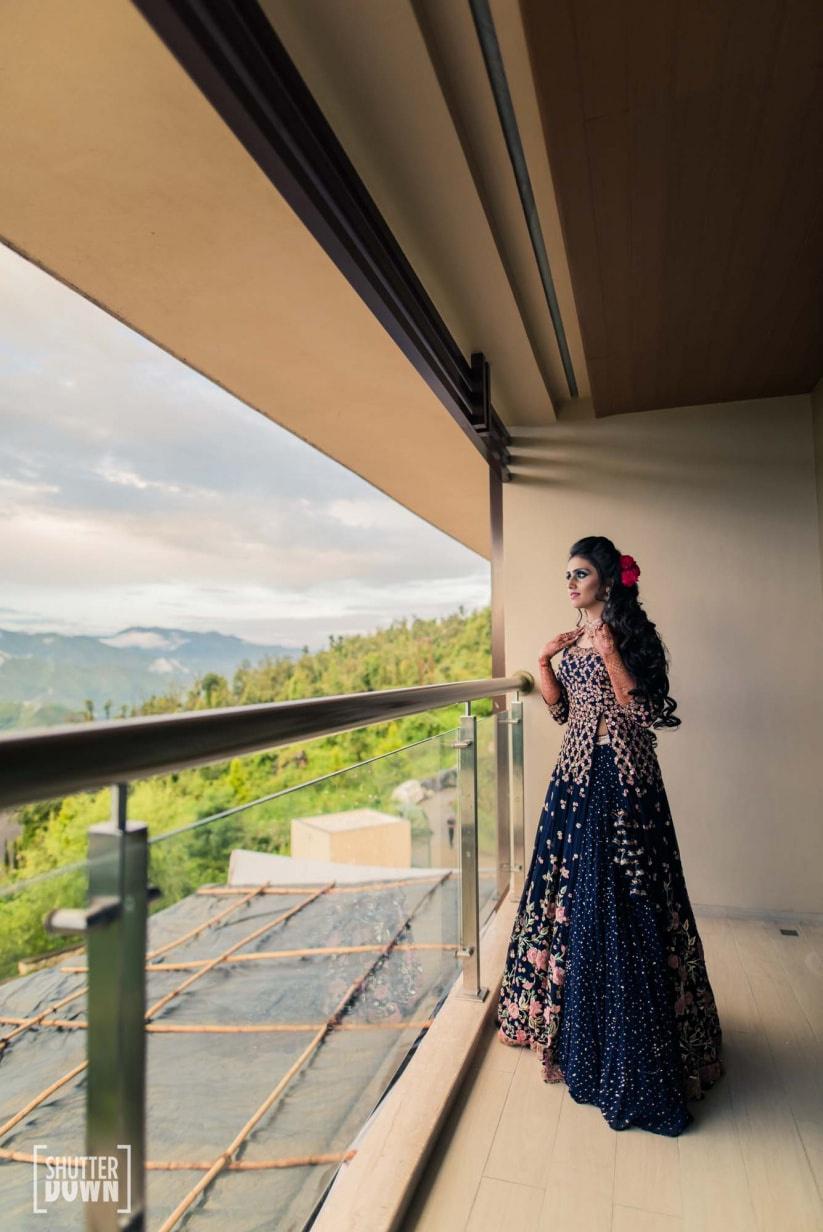 We all know every fashion comes back in a few years and hence there is a chance that what your mom or your grandma wore for their wedding is back into fashion. Being the bride you might not always want to repeat the entire outfit as it is and rather like changing something about it to make it more current and exclusive. Lehenga suits (also known as kurta lehengas) are a current trend that you can follow keeping the lehenga from your mum's wedding lehenga choli intact and getting a beautiful kurta designed over it that matches its work and style to give this outfit a more refreshing look while also adding a tint of colours to it as well.
Tip: Choose the slit of your kurta in a way that it exposes the beautiful lehenga properly while also making you look chic and pretty. Go for a dramatic hairstyle with flower decorations that complete your bridal look.
Apart from the fact that it sounds extremely cool to restyle your mom's treasured wedding lehenga choli, it is actually something that your mom would really be happy about. Just make sure you take her due permission before doing anything to her wedding outfit and be sure for a few tears to roll down her eye when you wear it. Well, that's how moms are.
The wedding fashion isn't always about designer wears and expensive clothes, it is sometimes as simple as wearing something that you mum owned for more than two decades for you to wear as her blessing on your wedding day. While it goes without saying that you are going to look stunning in whatever you choose to wear, traditional or modern. So don't spend thousands of rupees in a new outfit and instead refurbish an old classically pretty one to add a vintage old world charm to your wedding outfit.
Have you ever thought of getting your mom's or grandma's wedding lehenga choli refurbished? If yes, tell us how you did it in comments.