Pretty & Doable Hairstyles for Thin Hair for Brides & Bridesmaids
Are you scared to try a new hairstyle because you feel you have scanty or thin hair? Here are some hairstyles for thin hair that is unique as well as a smart choice for your hair type.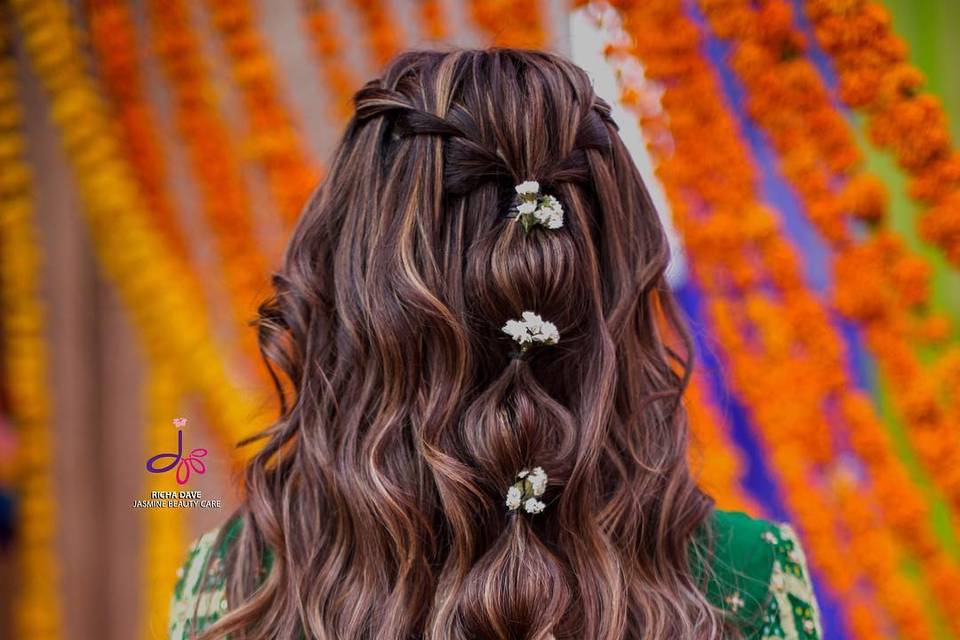 Every bride and bridesmaid loves to experiment with hairstyles. While some prefer the open hair hairstyles, others like buns and braids. But what remains common is the desire to go for a unique look that suits their face and their outfit. However, women that have thin hair are often scared to take these risks as they are not sure of what might or might not work for them.
Well, we have sorted this problem out for you with our list of new hairstyles for thin hair that'll take you out of the bubble of the boring old ones. So scroll through and look for something that you can opt for this wedding season.
A voluminous low ponytail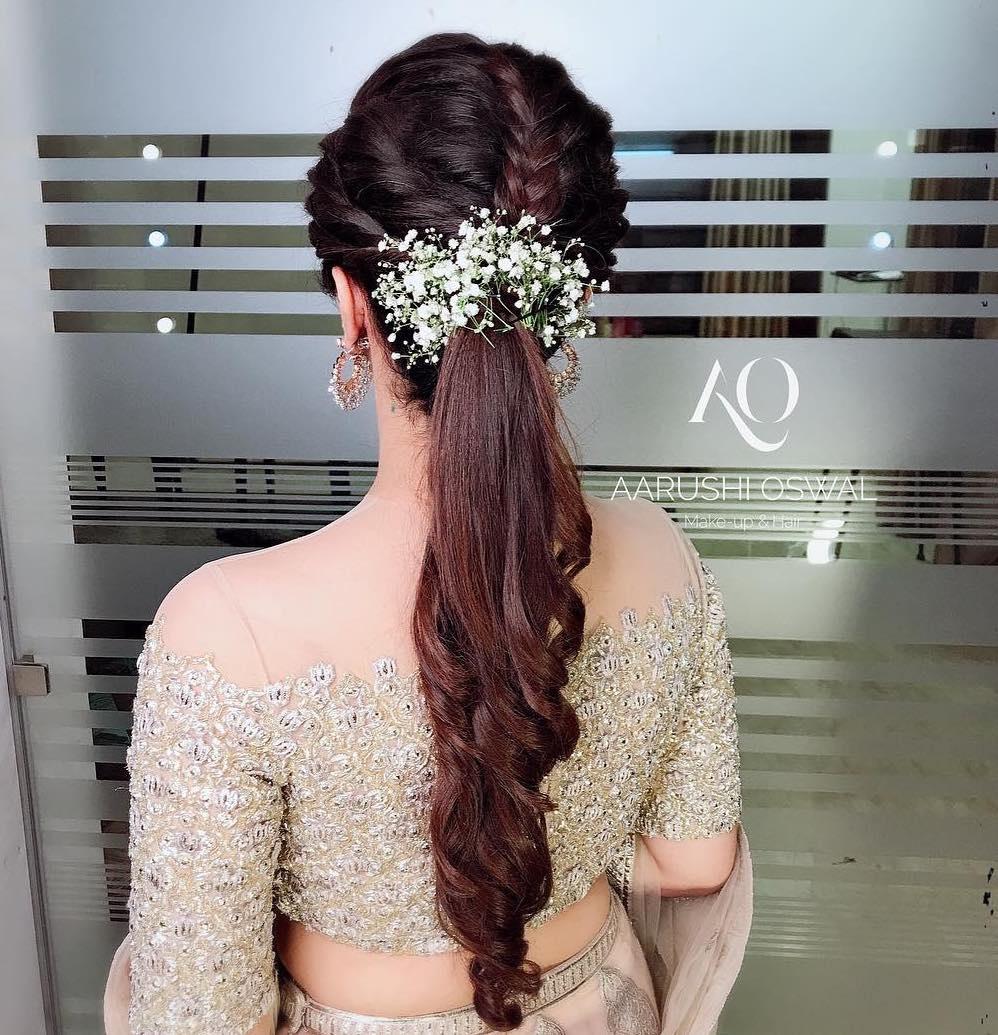 Let's start the list with something that's easy to attempt and also looks good on Indian outfits and suits most face shapes. This voluminous low ponytail makes sure that all your hair is tied together and braided on the crown area to give some volume to the scantiness of your hair. While the middle part sleek front covers your scalp completely making it look very chic and graceful. Brides and bridesmaids can add Maang Tikkas to hairstyles for thin hair like these for a traditional yet trendy vibe.
Side braids with curls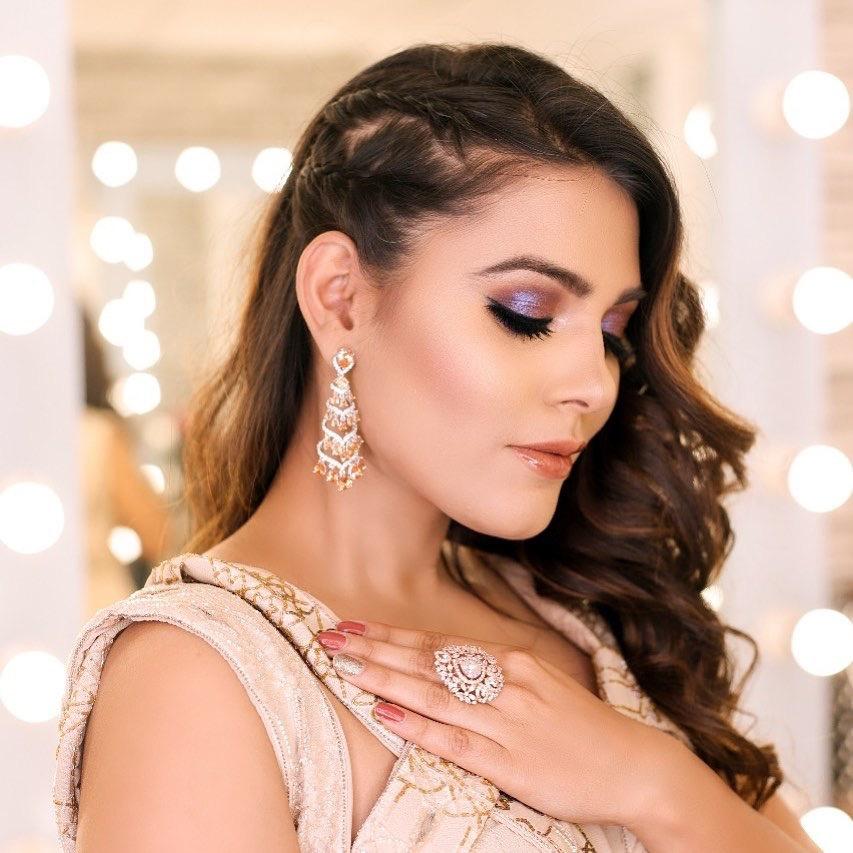 Now here's what we can classify as a genius way of making thin hair look bouncy and voluminous. This side part hairstyle makes sure that all your hair is on one side with curls making them look lustrous and thick. However, our favourite part of this hairstyle is the braids on the other side that do not just give your face a much-needed definition but also covers up the flaws of scanty hair by putting them in tight braids.
Low braided bun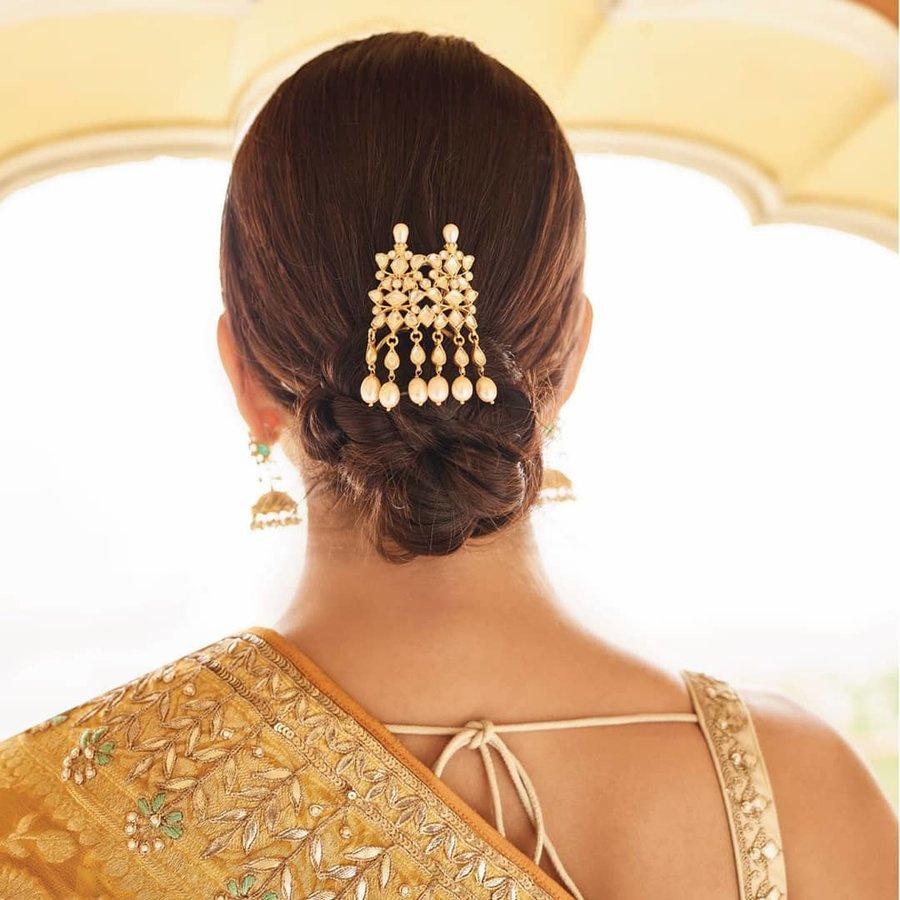 Low braided buns are one of our absolute favourite hairstyles for thin hair as it does not just make your hair look good but also goes well with almost any Indian or Indo-western outfit. By putting your hair into a braid and then turning it into bun allows your hair to look wholesome and your low braided bun to look prettier. For the brides and bridesmaids that want their hairstyles for thin hair to have a whole lot of drama can always highlight it with a jewelled pin or hair accessories that go well with their outfit.
Twists & soft curls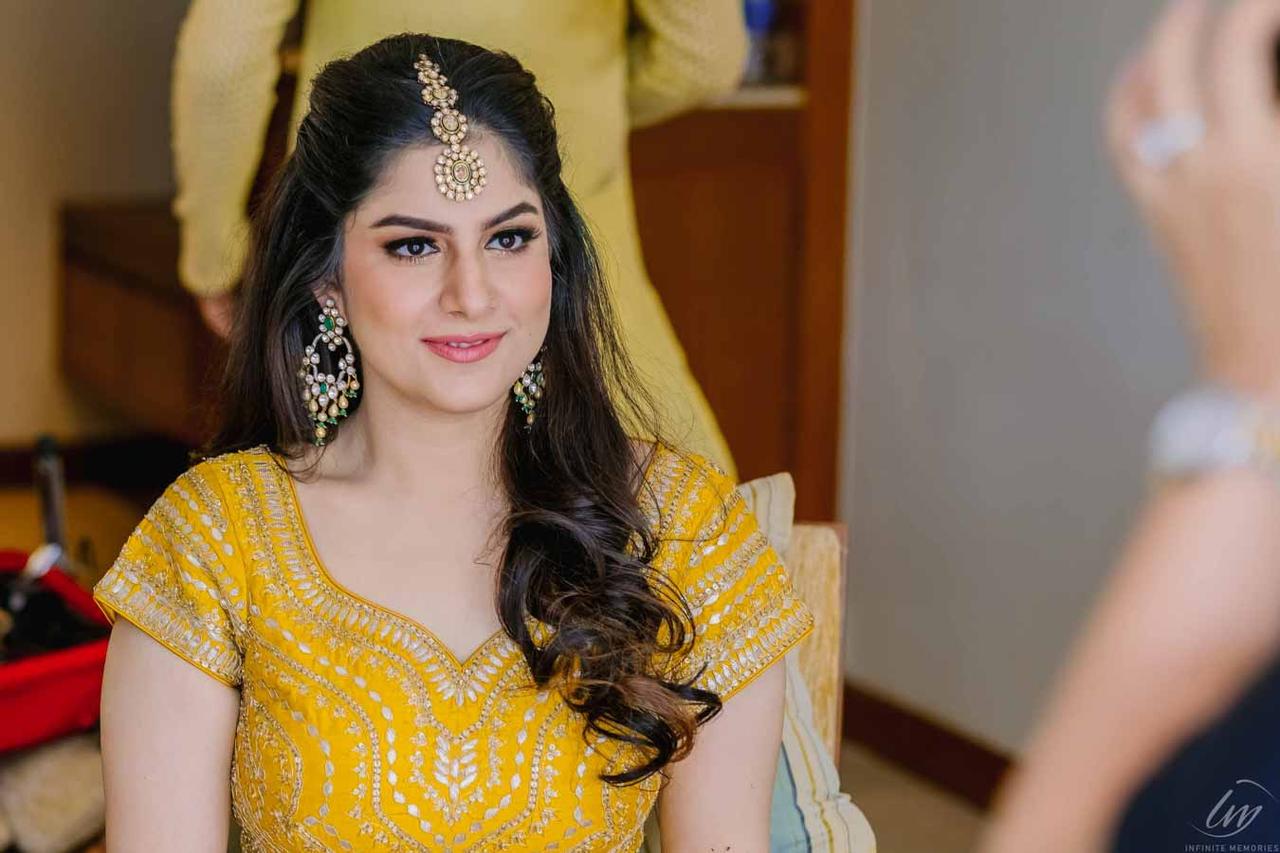 While thin hair is known to have its own problems, the one thing that we absolutely believe is that curls of any sort help them look more voluminous. Which is why this twisted middle part front with soft curls is one of the safest bet when it comes to hairstyles for thin hair. The twisted middle part front absolutely covers for scanty hair on the crown, while the soft curls just make your hair look heavier and bouncier as a whole. Adding any sort of floral accessory like fresh baby's breath hairpiece on top can make this hairstyle look one of kind.
Twisted braids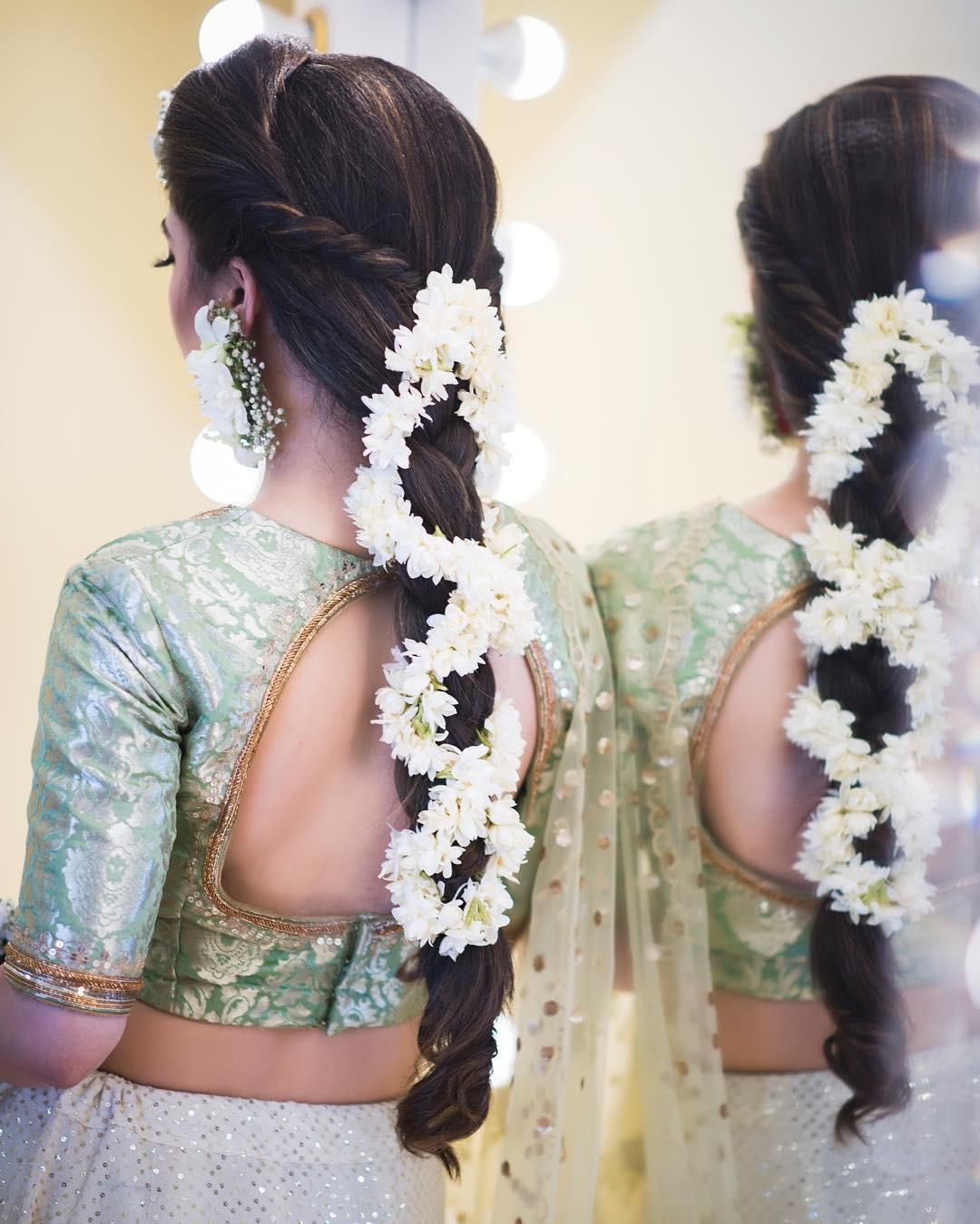 While some may think that putting thin hair into braids would not be a very smart move, we'd say reconsider what you can do to make the braid look fuller and dramatic. By covering the braid with flowers all around you can make the braid look traditional for the occasion as well as cover the flaws and hide the volume of your hair. The twisted and pulled back hair on the crown make for a smart move to give your face a definition while making the hairstyle look authentically Indian from the front as well.
Wet look slick back hairstyle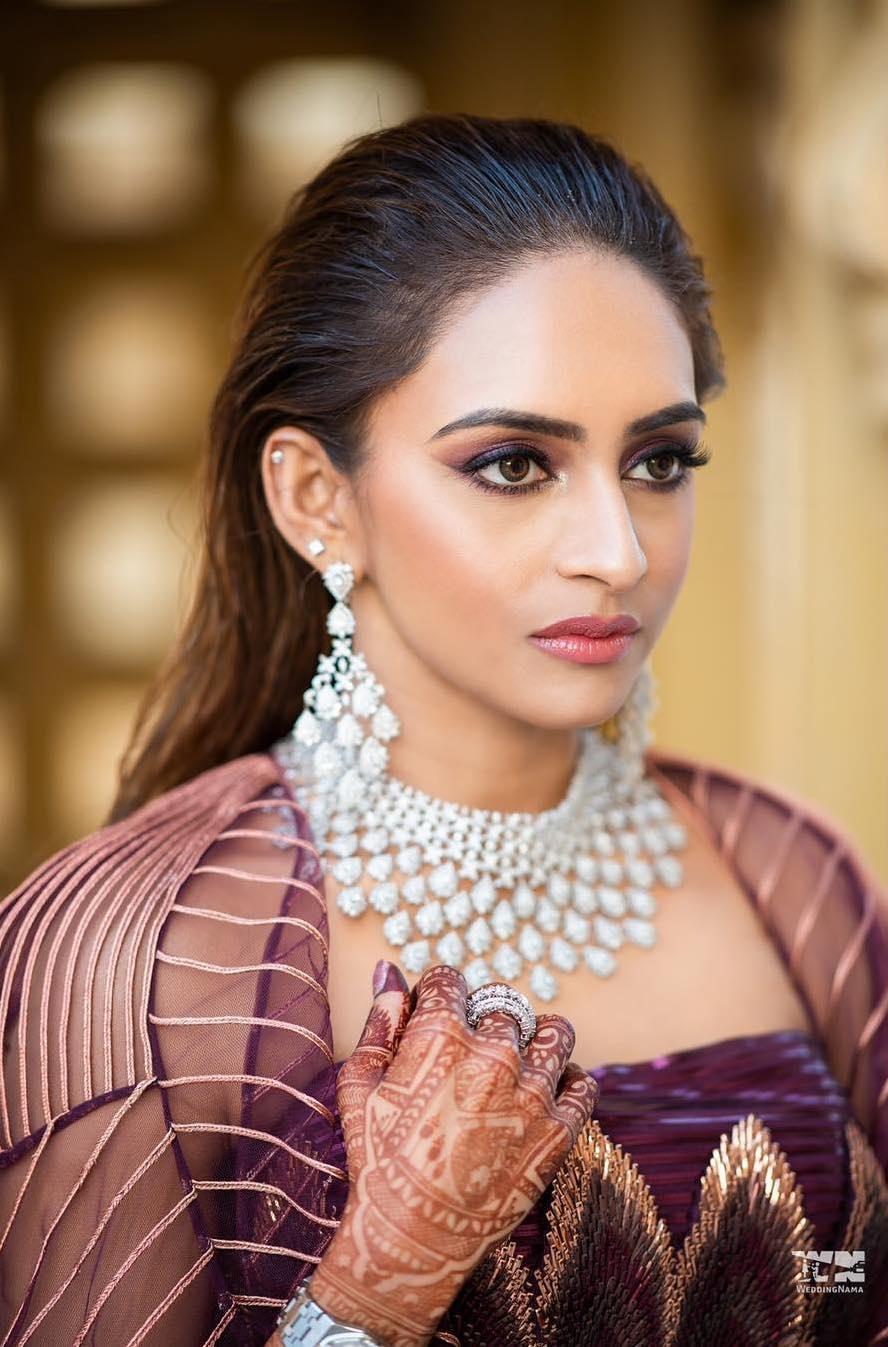 The wet look hairstyle is a rage currently in Bollywood as well as Hollywood. However, the reason this is on our list of hairstyles for thin hair is rather simple. The slick back hairstyle allows you to put all your hair back together while the wet look makes it seem like you've made efforts to tone down the volume of your hair. However thick or thin one's hair might be, this hairstyle is known to make it look flatter and less voluminous. Another reason why we might call this one a win-win is that it absolutely does not require any accessories or jewellery to look gorgeous.
Middle part slick front hairstyle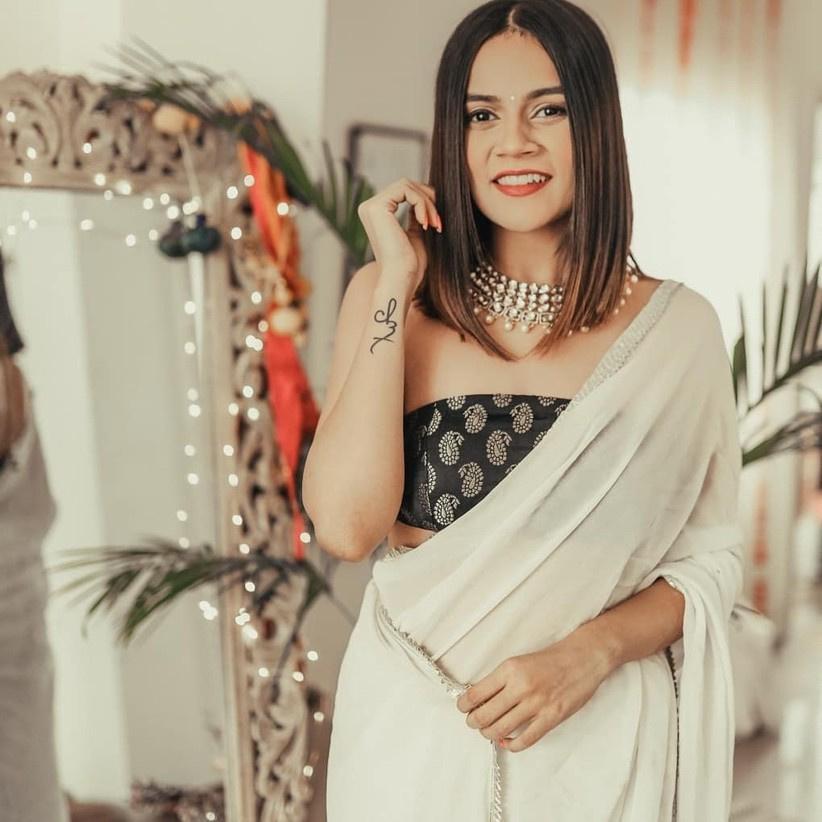 Image Courtesy: Komal Pandey
Last but not least, we thought of ending the list of hairstyles for thin hair with the easiest one of them all. The middle part works well for brides and bridesmaids that have scanty hair on the crown, while the slick front makes for an elegant addition that goes with almost every Indian or western outfit.
The slick front is also famous amongst brides for making the face look slimmer for the camera and the hairstyle requires no additional styling as it can be achieved with just a good straightener. So if you're looking for something less troublesome that makes your pictures look breath-taking, then this hairstyle is just what you want.
While all these hairstyles for thin hair are one of a kind, there is always some extent of customization that you can add to make them suit your face type and your hair. So put your thinking caps on and figure which of these hairstyles would work like a pro with your thin hair and your dramatic wedding outfits.
Choose one of these hairstyles for thin hair and tell us in comments how you added a touch of your own to make it look one of a kind.