Aphrodisiacs for Your Honeymoon to Turn Up the Heat by a Notch
What to wear isn't your only concern, it is also the choice of food for your honeymoon. The missus can now take a look at a list of aphrodisiacs for your honeymoon and decide!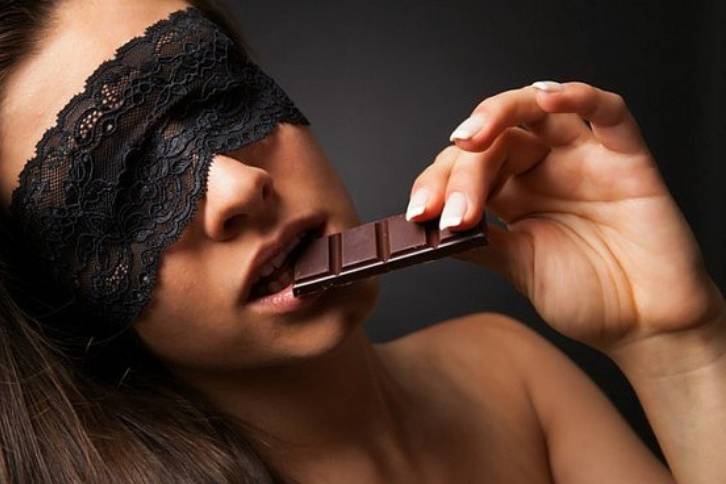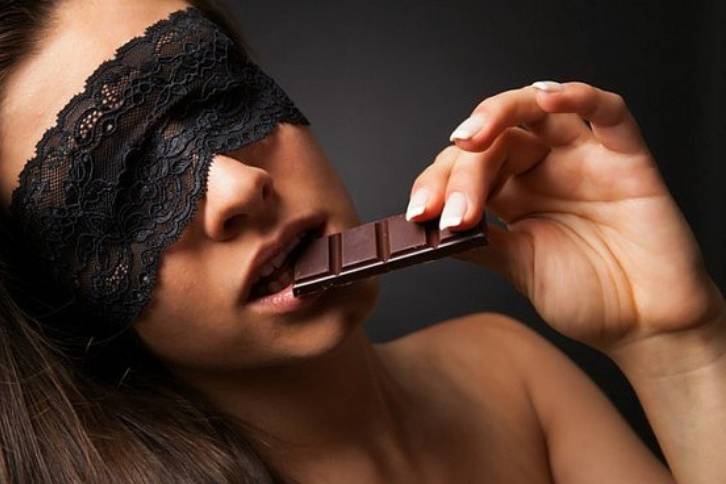 Image Courtesy: Twitter
Aphrodisiacs for your honeymoon are no myths even if the word is literally derived from mythology, and no you shouldn't worry about the Greeks. Shall we give a shout-out to all the Aphrodites in the house? We will now! Are you blushing yet?
Aphrodisiacs are food items that help you stimulate the sexual drive in you and turn it up for you to have an unforgettable sensual experience on one of the most romantic trips for the two of you.
Ordering "curry" for lunch because you both love it spicy is not enough, there is much more to feed your erotic appetite and we talk all about delicious aphrodisiacs for your honeymoon to turn up the heat. You might want to keep the fans steady because it's about to get steamy.
We will not talk of mainstream body sushis or steamy scallops and edible lingerie, instead, we will give you easily available natural aphrodisiacs for your honeymoon to give you the perfect arousal and make it intense. Read to know.
You Are Berry Special!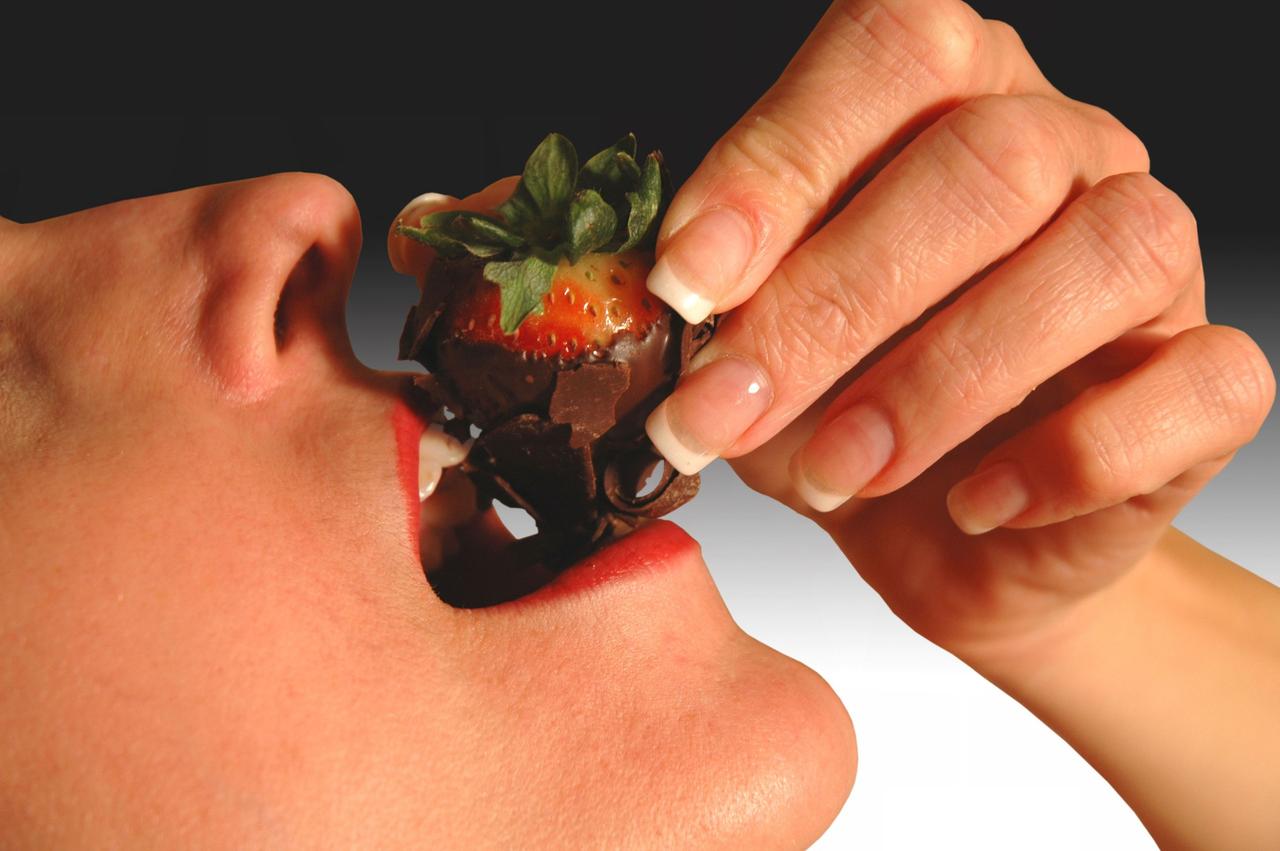 Image Courtesy: HowStuffsWork
Have you not imagined yourself taking a bite of a strawberry dipped in chocolate or feeding each other? Were you turned on? They not only help your blood flow and keep you young and glowing, but they are also known to be one of the yummiest aphrodisiacs that will give you a rush of sex drive.
Scented candles by the tub and a bowl full of fresh strawberries to dip it in chocolate and feed each other sounds like a perfect first night on your honeymoon.
It's Always Better With Chocolates!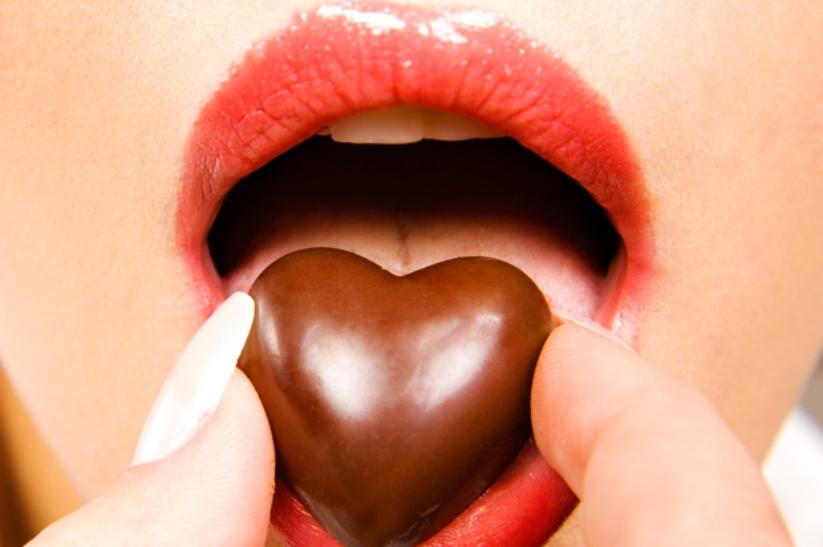 Image Courtesy: Salon
Didn't we once in our lives scroll through a steamy picture of chocolate syrup or molten chocolate spread over a gorgeous man or a beautiful woman and feel "How sexy is that?" You might want to try rubbing molten chocolate on each other's backs and taste it off each other and then there is no going back from closing the deal.
Or maybe you order a dark chocolate truffle for dessert and continue the rest of the business with your beloved, later in the room? Don't forget to hang the "Do Not Disturb" sign outside.
The Forbidden Fruit - Pomegranate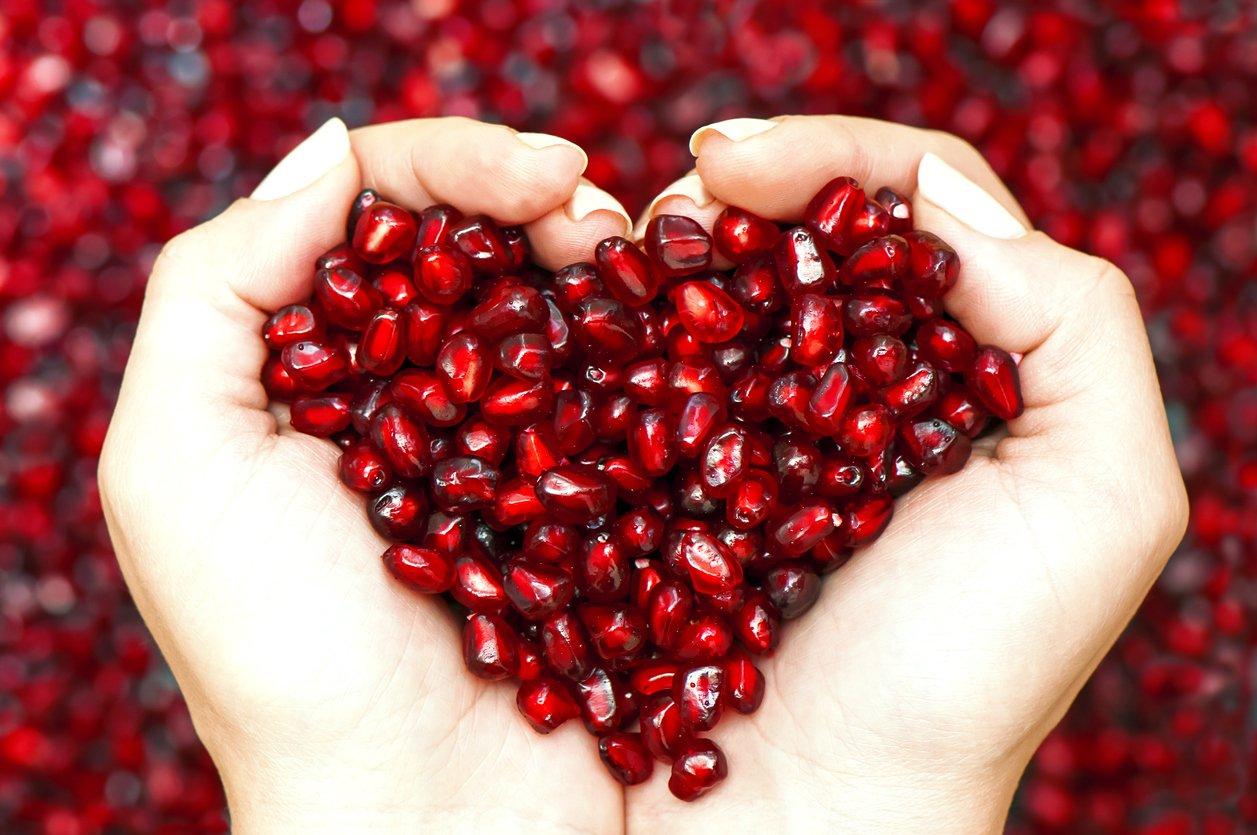 Image Courtesy: SoYummy
Even though the more recognised idea of forbidden fruit is Apple (all credits to Bible), some versions often say it is pomegranate! A culinary symbol of the Greek goddess of love, this aphrodisiac for your honeymoon is juicy and delicious to trigger the goddess in you and God bless the hot mess that unleashes in the bedroom later! Did you think of a fruit salad or will it be a glass of pomegranate mocktail with two straws?
Go Bananas This Honeymoon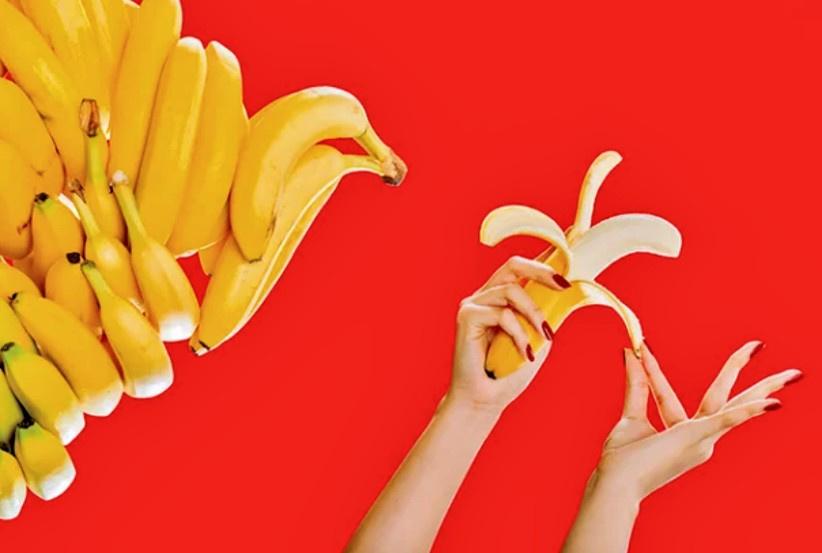 Image Courtesy: Refinery29
A readily available fruit, the essence of every fruit platter, is on the list too! The jokes that ask us not to look into another person's eye while having a banana is not the last concern of sensual presentation, this fruit is known for unapologetic arousal and the shape of a banana is any way in sync!
We said it! Bananas and pancakes for breakfast then? Or you can arrange the sliced bananas on your body and ask him to eat them off like body bananas was a real thing?
Off-track Info: Banana is classified as a berry and was prohibited for use by women in Hawaii for ages simply because of the suggestive and phallic allusions of the shape of it.
Sweet Like Honey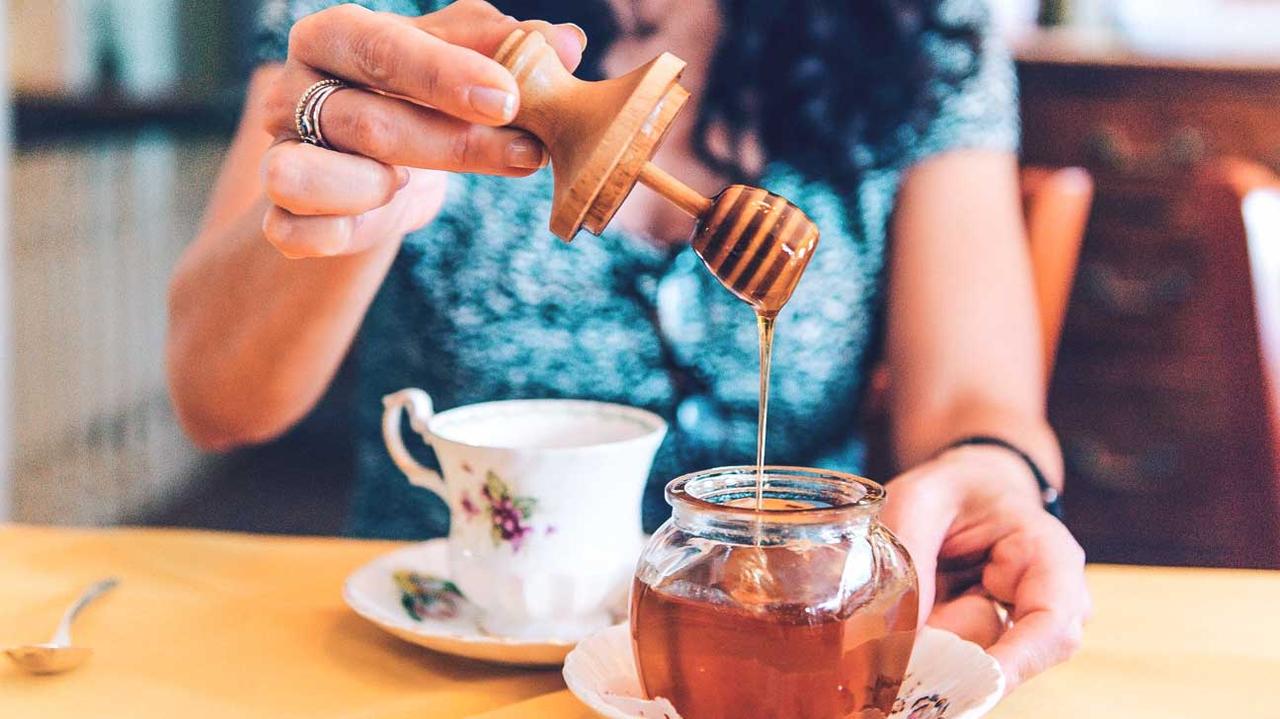 Image Courtesy: Pinterest
Your hormones are going in for a steamy ride with this spoon of honey for sure. There are a million ways to have honey, but then what is a breakfast-on-bed without getting to lick some honey off your partner's fingers or lips, of course.
Choose what works for you, and in fact, dip the strawberry in honey and show him how you work it! Cannot keep them hands off each other and it's proven for over centuries!
Spice it Up with Chilli Pepper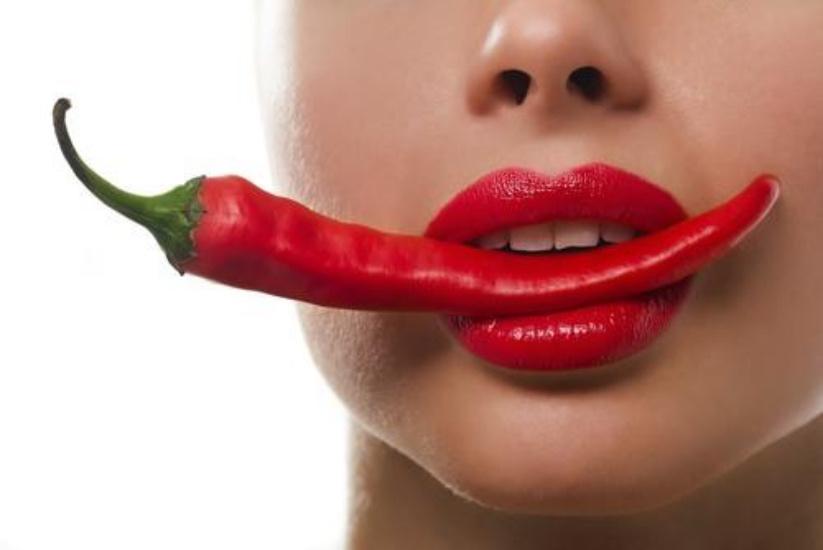 Mirchi lag gayi? Good! If arousal is what you're looking for then chilly pepper is the key! You don't need to bother about watery eyes and burning mouth when you have a throbbing heart to look forward to. You might want to tone it down with some wine for the tantalising effect, but to us, the best way to calm it down is obviously to take it back to the room. It takes two to Tango, and it works!
Finally, Cherry on Top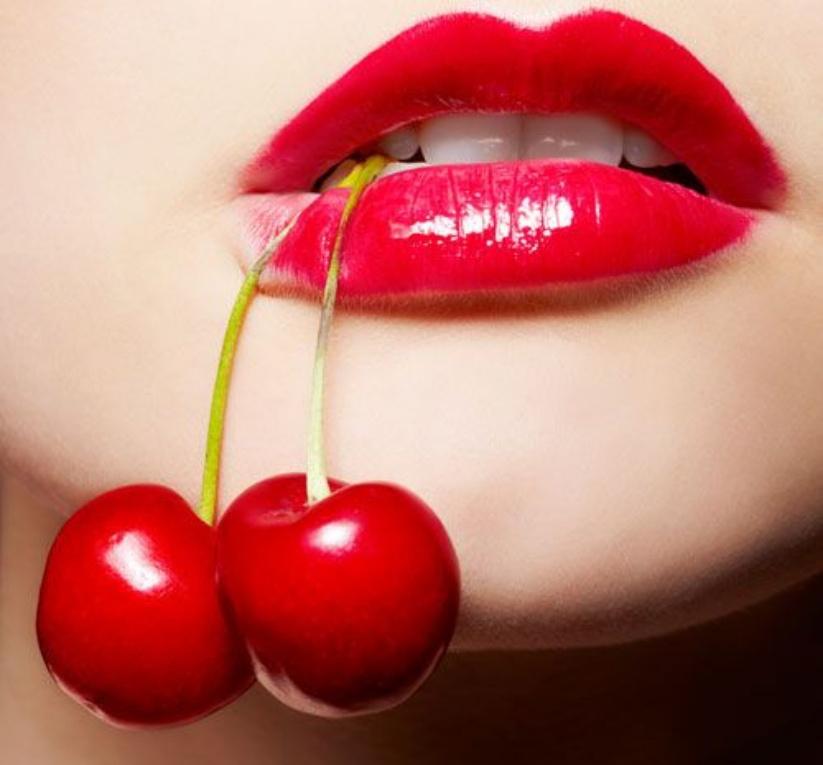 Image Courtesy: Pinterest
Last, and probably the most obvious one is cherry! Not only do we love it for wine and cake toppings, but did you know that the musky smell of this tiny fruit stimulates the feelings? The rest is history known to all! You might want to lay in a jacuzzi and feed him a cherry or two (the Mughals taught us right about looking sexy while eating berries) and turn it up by a few notches before you steam up the shower doors.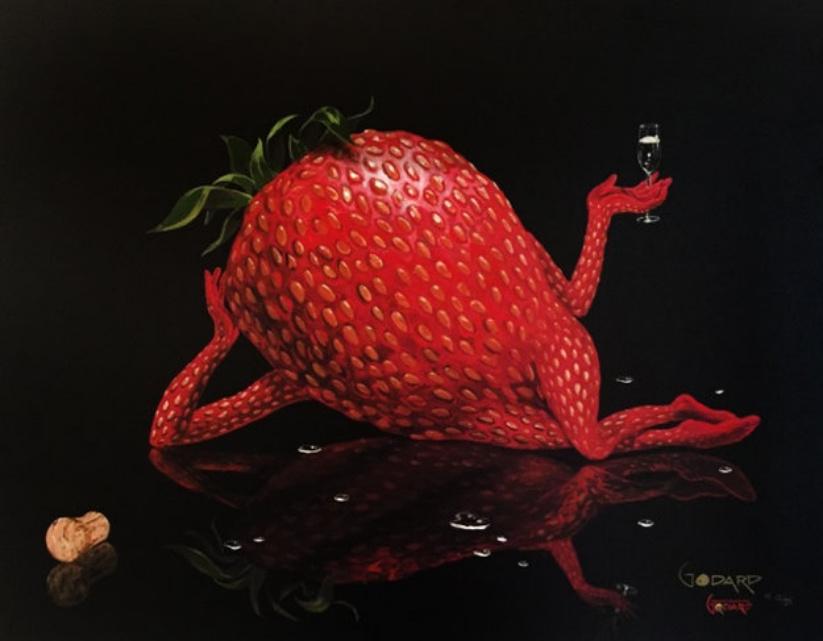 Image Courtesy: Art Brokerage, Sexy Strawberry by Michael Goddard (2006)
You may be wondering if these work, and we'll tell you to take the leap, because there is chemistry already and all you need is that extra push to add to your sensual drive of crazy on nights that will make you blush forever with warm cheeks, and you can thank the fruits later!
The honeymoon trip has "sexy" and "love" written all over it and even the itinerary probably is made in a way where you get to "do it" more often and these aphrodisiacs for your honeymoon only make it so much better!
With your cheeks turned red and your head deciding what to wear for the honeymoon, make sure to visit our honeymoon vendors to arrange a hassle-free journey, full of memories!