These Wedding Trends From 2020 Are Here to Stay in 2021
2020 has left an irremovable mark on the wedding industry! Are these changes permanent or only a phase? Below, we dive into the details on 'wedding trends of 2020 that are here to stay in 2021'!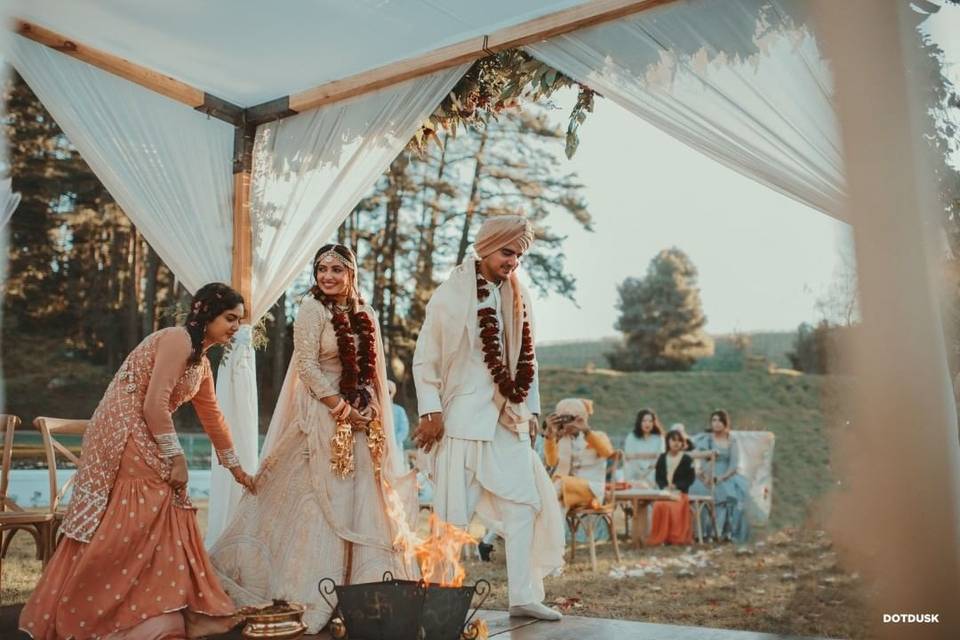 In a recent heart to heart with my friend who is a newly wed bride, she confessed an unexpected dream to me. "I woke up in a strange house that was decorated like a wedding venue. In seconds, I found myself at the altar with a priest sitting right beside me and my fiance gleaming at me through a video call. There were not more than 5 people in the house and the priest spoke with a languid demeanour. Some mantra chants later, we were pronounced 'married'. I always found the idea of a transatlantic love intriguing, but this long distance wedding dream, was the most horrid dream of my life. Two days later, I anxiously tied the knot with my husband-to-be seated right next to me, and our closest family smiling at us, sitting around the mandap. I was thankful - although this year had taken our initial plan of 200+ guests attending a big fat wedding dream by storm, I still had my closest family around me - the reality was not as horrid as my dream."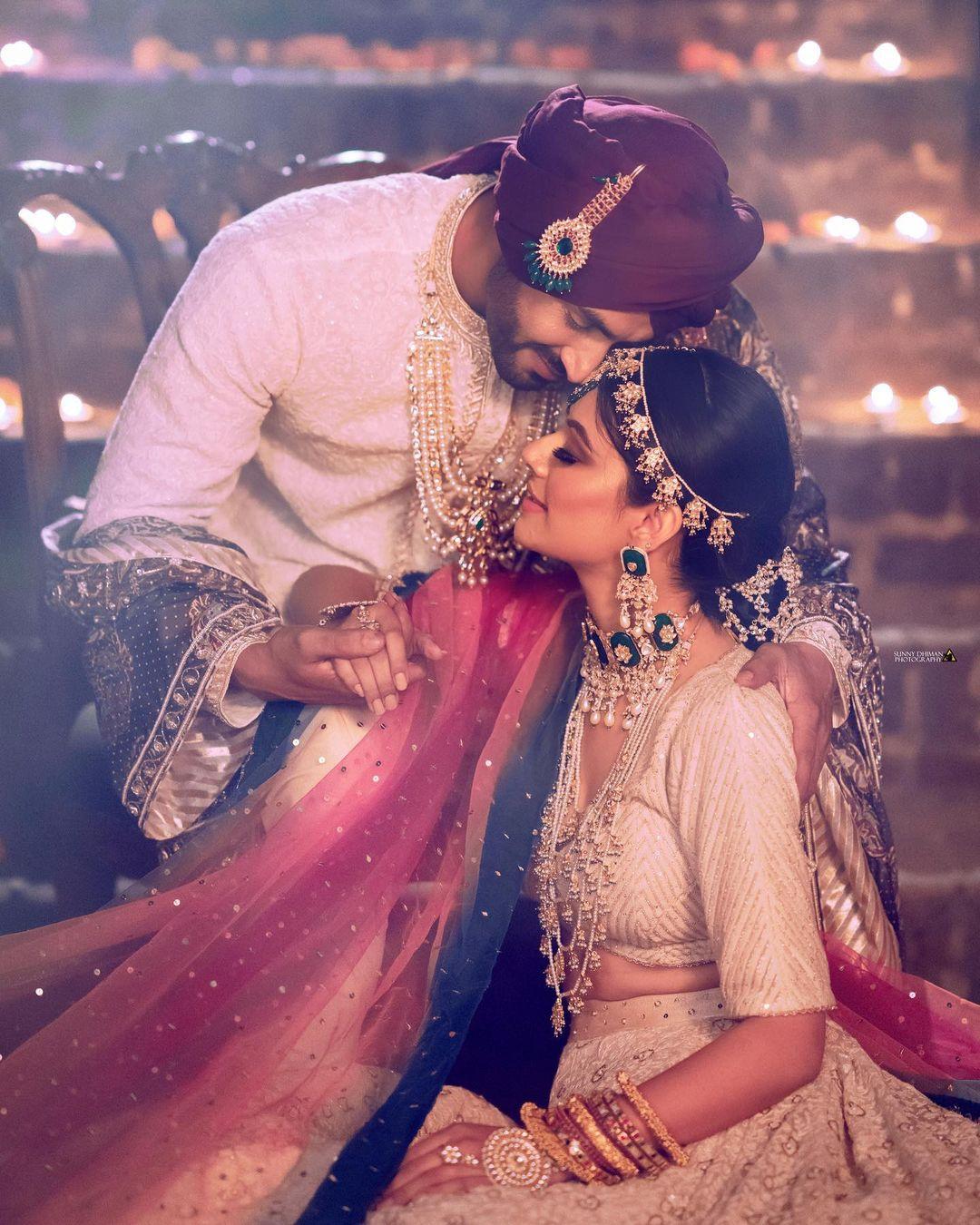 In all my years of writing for weddings, this was the first time an Indian couple were satisfied with a small scale, planned at home, intimate wedding. Being married to the love of your life matters more than the pomp and show of big fat Indian weddings this year. The entire industry has seen various shifts in trends, more eco friendly and sustainable practices and the wedding layouts have changed drastically. What does this mean for the Indian wedding industry? With the threat of COVID-19 still lurking around at large, will weddings continue to be small ceremonies or will we witness the comeback of the big fat Indian wedding trends soon?
Now that the vaccine has brought hope to our country, we zero in on some common trends we witnessed in 2020 weddings, that are here to stay in 2021!
Wedding Planning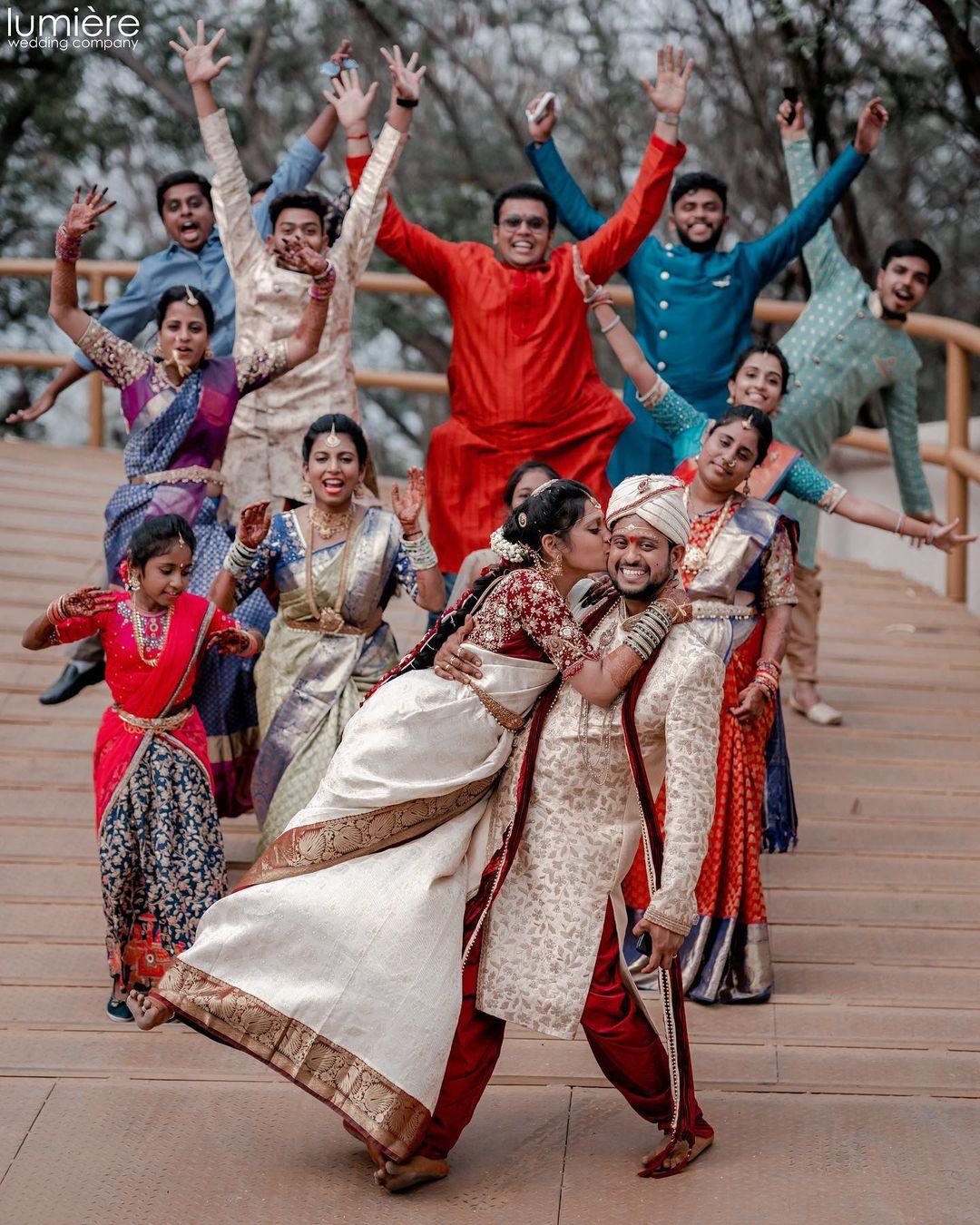 Latest Wedding Format Trends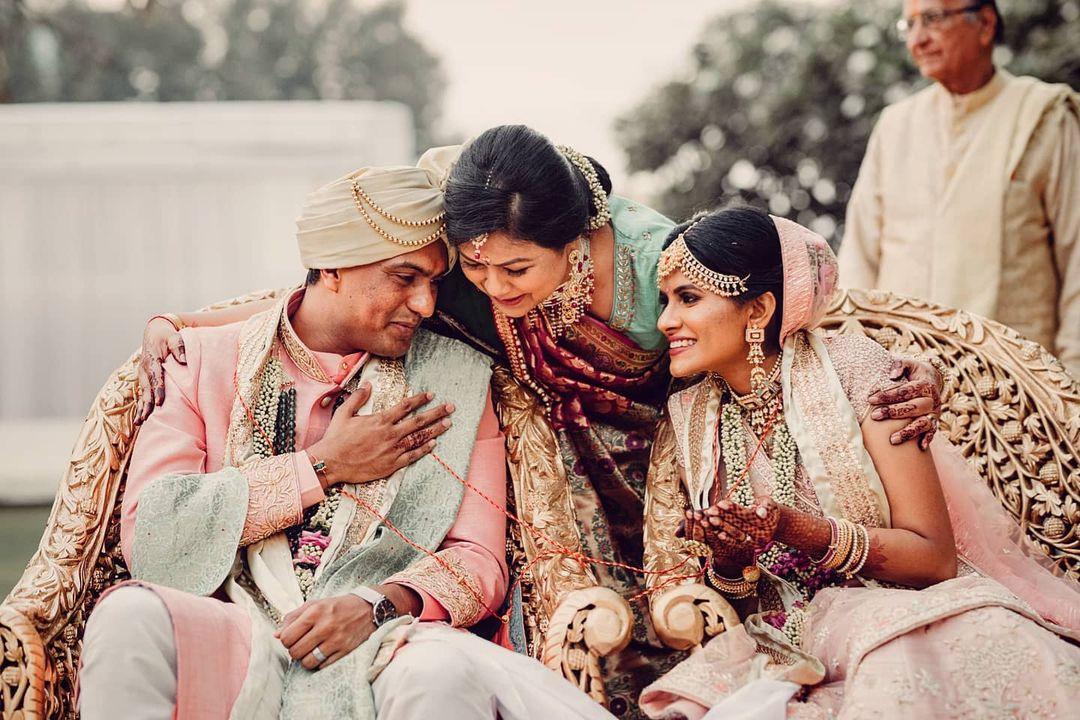 If 2020 was any indication, Indian couples and families have embraced new formats of weddings post the lockdown. Sanitation and safety is top of mind this year and many families have positively embraced new ideas to bring the wedding celebration to fruition safely.
Micro/Intimate Weddings
Gone are the days when an Indian wedding was incomplete without venues bustling with people - family, friends, acquaintances, long lost relatives and sisters and even strangers sometimes. With the limitations on guest sizes imposed in every state, weddings are taking place with minimum guests now. Most couples and families are keeping the guest list small with their closest family members only. Many couples who were not planning a wedding earlier this year, chose to plan their wedding by the end of 2020 as the uncertainty of human life and career breaks hit the economy hard! Intimate weddings have slowly tip-toed into our lives as a 'choice' of format, for millennial couples who want simple ceremonies with their closest friends and family.
Multi Weddings with Separate Guest lists
In cities where the top guest limit for each wedding celebration is 50 or lesser, many couples are facing myriad challenges to downsize their guest list and replan their wedding celebration. To help ease their journey, wedding experts - especially planners and venues are now suggesting 2 wedding events to separate the final guest into two lists and accommodate more people in the celebrations. The format might grow in popularity this 20-21 winters with so many saaya dates on the wedding calendar.
Wedding Events at Home
Rightly coined by the renowned singer Elvis Presley, "Home is where the heart is" and this year several couples decided to take the baraat right where the heart of the family lies! Couples continue to choose their elegant homes, or family homes and farmhouses in nearby cities as their wedding venues right now. After all, nothing feels safer than the arms of your own home. Some families are looking at smaller resorts or Airbnb bungalows/villas as wedding venues for 20-30 guests.
Weddings without Children
You read this right and no, this does not negatively impact your etiquettes. While children and elderly members of the family have always been the life of wedding celebrations, many relatives and friends are intentionally leaving children and elders at home to protect them from crowded places. While we hope and pray that this format doesn't continue in the coming year, there is a stronger chance of witnessing this in 2021 as well, until all family members are safely vaccinated.
The Role of Digitisation
The pandemic has altered the concept of communication for us. This has been one common phenomenon in every walk of life this year, from work from home to weddings! As a digitally savvy - internet dependent life takes over our traditional meet and greet ways, digitisation is also saving the wedding day (or night). Here's how -
Live streaming of wedding celebrations will continue to be a trend for faraway families. Family members who do not find traveling across countries or faraway cities safe are attending wedding ceremonies online.
Creating Wedding websites as a one-stop communication solution for all guest queries. A customised wedding website has all the required information about the wedding - from venue (exact location), to exact event time, safety guidelines that are being followed at the venue and more. Consider the couple's wedding website the platform to read all FAQs with a more creative presentation.
Digital wedding invites have also become a growing trend this year with more and more couples taking the digital route and sharing Save the Dates through Whatsapp and digital invites to their cousins and friends.
QR codes have been implemented everywhere at wedding venues - especially luxury hotels. Hotels have also implemented armoured wedding buffets - where a shield is created in front of the buffet.
A New Definition of Destination Weddings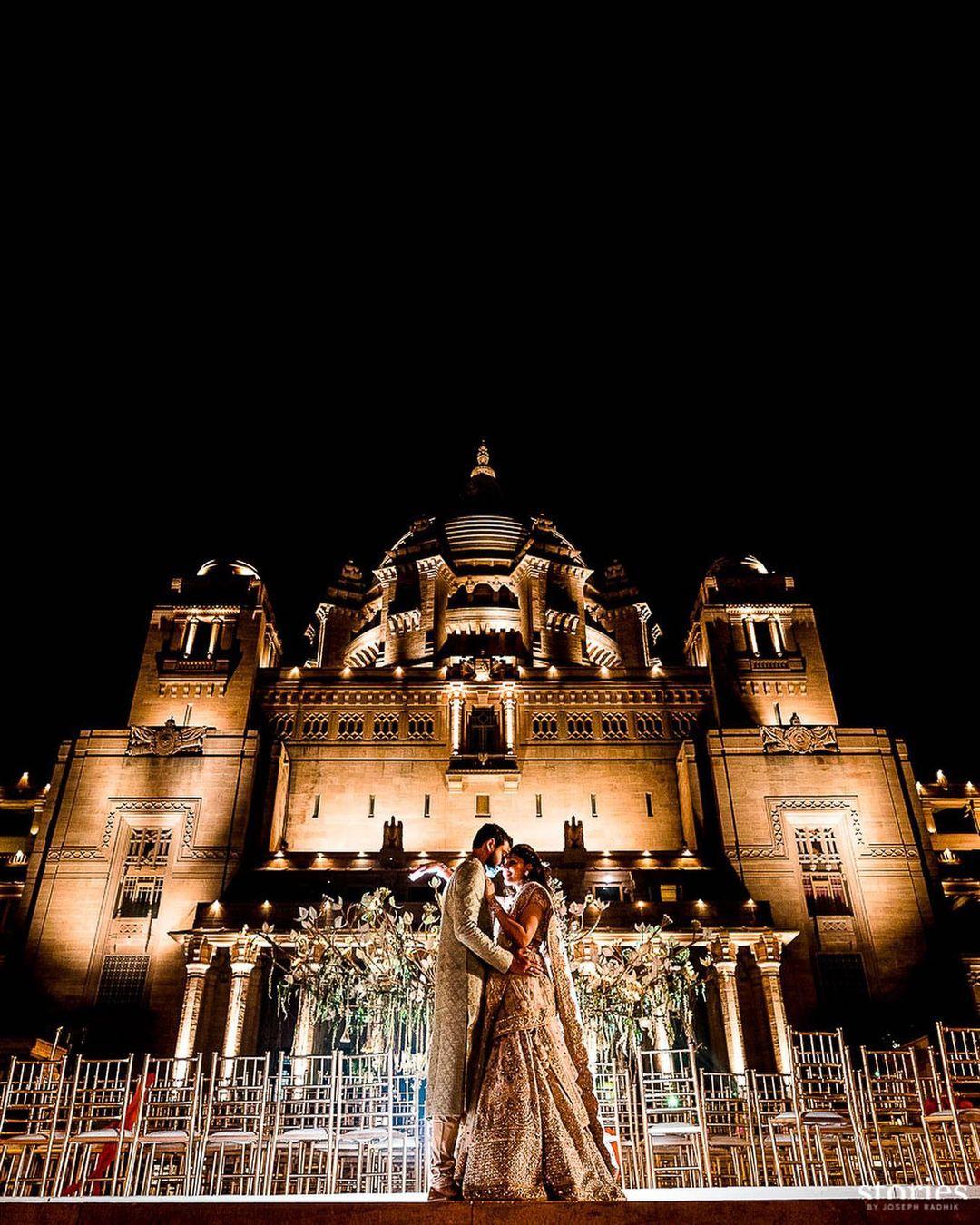 Image Credits - Stories by Joseph Radhik
With the current restrictions in International travel, the whole idea of destination weddings in "exotic" locations like Thailand, Dubai, Italy, Macau, Jordan and other unique locations have taken a back seat. This has also opened the door of opportunities for the luxury hotels in scenic cities of India. Couples and their families are more comfortable with the idea of a wedding destination that is in a driving distance, in comparison to taking flights to reach the wedding venue. This has resulted in an increase in demand for hotels in scenic hill stations and small towns around buzzing cities. For eg, couples from metropolitan cities like Delhi are choosing beautiful cottage resorts or hotels in nearby hill stations of Uttarakhand and Himachal Pradesh got their wedding ceremony. Couples who want a grand wedding are driving the demand towards hotels and forts in Rajasthan. While Mumbai has several breathtaking luxury hotel venues for wedding celebrations, nearby cities of Maharashtra like Nashik, Lonavla, Amby Valley City etc have also become beautiful in-demand destination wedding locations. Goa continues to be India's favourite wedding destination and partying place post the pandemic with the highest no. of bookings in 2021.

Top Wedding Decoration Trends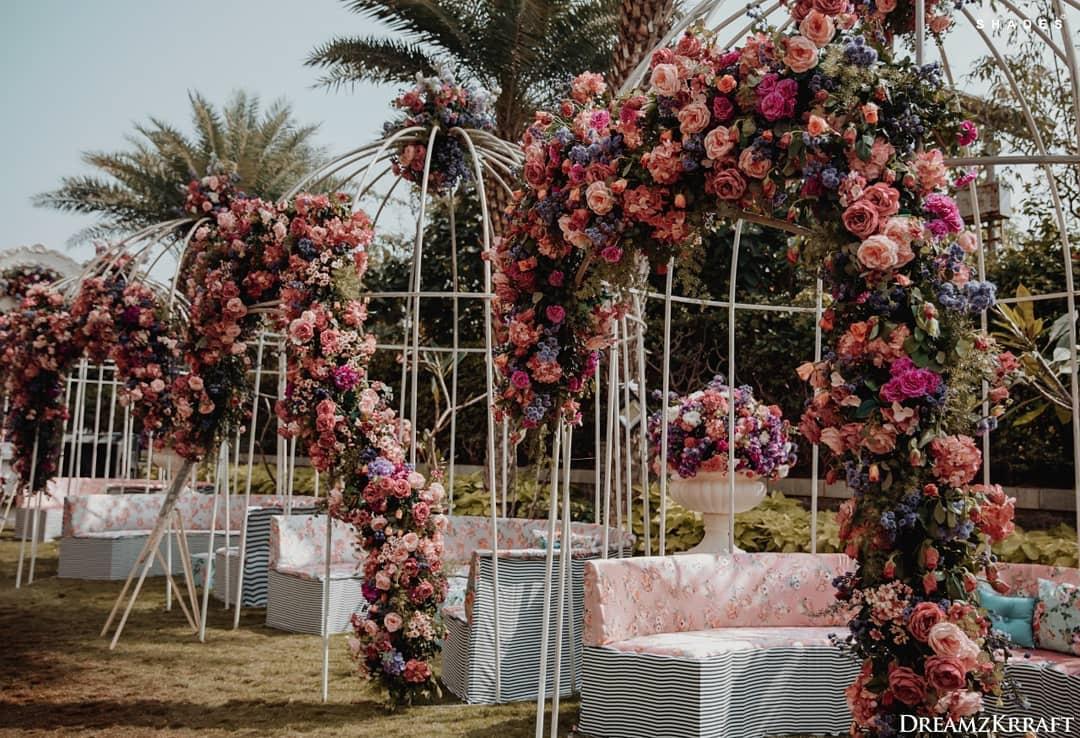 Image Credits - Shades Photography
Creatively Spaced Seating Areas
To ensure a sanitised and safe seating space for guests, many top notch wedding decorators are opting for socially distanced seating areas like customised cabana seating area, caged lounges, Jaipuri tents with dining areas and more.
Sustainable Wedding Decoration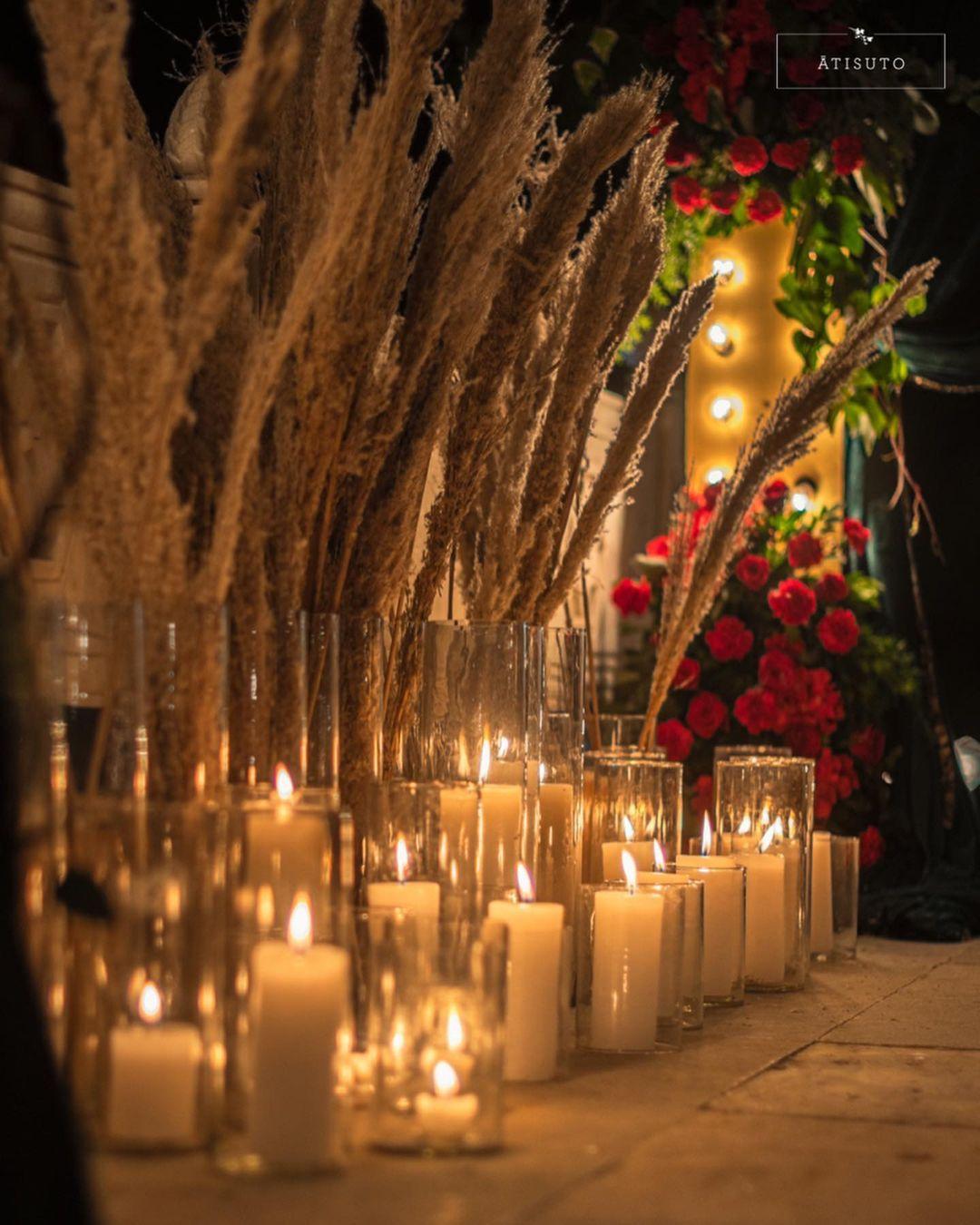 A global awakening towards the importance of sustainability and an eco-friendly lifestyle is slowly taking over the world this year. From laboratory made meat, to the global fashion industry taking a sustainable approach and weddings gradually circling the importance of supporting small businesses, artisans and utilising eco friendly products for wedding decorations, we are walking towards a safer environment and a greener earth for our future generations. In the same spirit, wedding decorators are suggesting the following decoration trends that are here to stay in 2021 -
Source locally grown flowers - for eg: infuse your venue's decoration with beautiful and fresh marigold flowers.
Use reusable fabrics for the venue decoration - for eg: for an intimate and minimal wedding decoration, opt for flowers and fabrics only to amp up the venue's vibe (make it an outdoor day ceremony for the best breezy feels)
Opt for candles, utilising reusable lights/bulbs inside glass bottles or cane baskets.
Rent furniture from local artisans
Add decoration items that can be sourced from the local markets like potted plants, glass bottles, carved fruits, lanterns and umbrellas etc.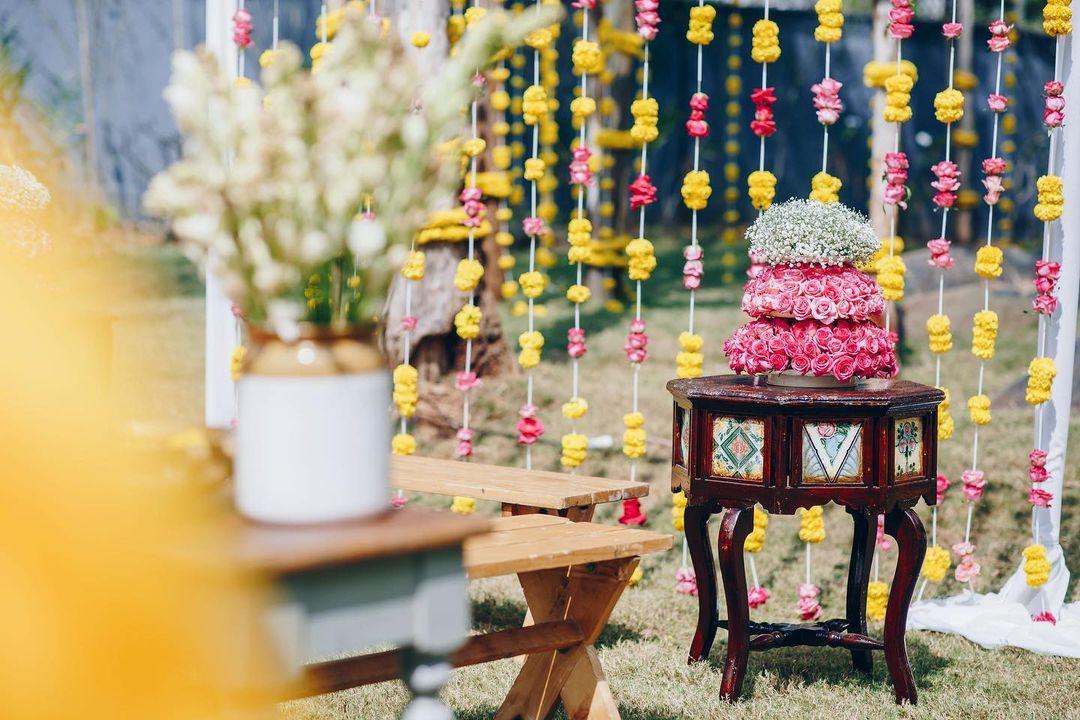 Wedding Shopping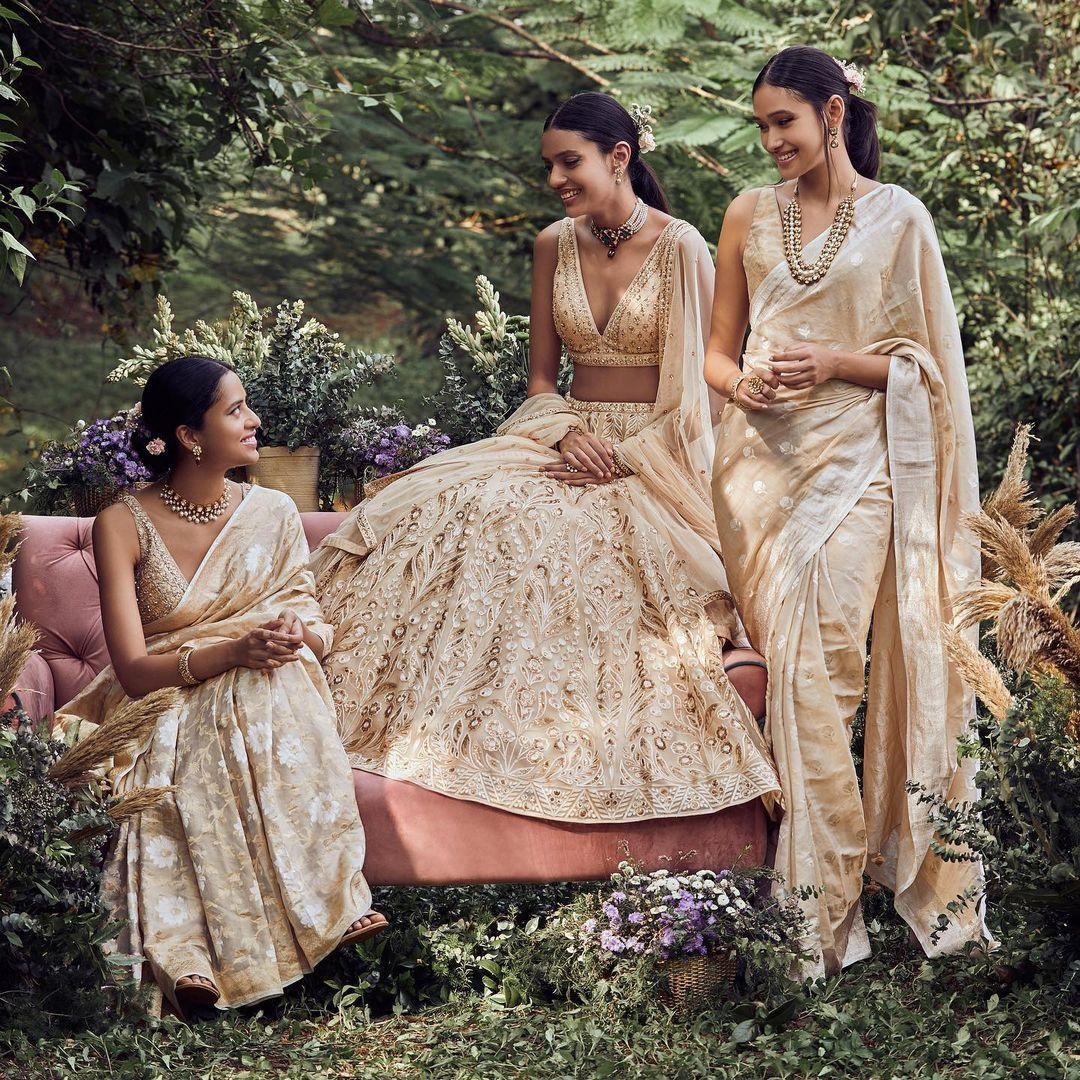 Heirlooms at Large
While wearing family heirlooms to the wedding isn't a new trend on our radar, the significance of the keepsakes, and the myriad trends around styling them for a 2020 wedding was accepted with a lot of excitement this year. Restyling heirlooms for an intimate wedding wardrobe has become an emotional as well as sustainable fashion trend and is here to stay post Covid as well!
Virtual Bridal Consultations
Many designers launched their official websites this year to help couples navigate wedding shopping online, while stores stay shut to fight the increasing spread of the virus. We do not see shopping online for bride and grooms' wear as a trend that's here to stay, for long. However, virtual bridal consultations is one of easiest ways of touching base with the designer or designer's team and exploring the latest launches or sharing what the bride and groom have in mind if they are looking for a customised wedding wear.
Download the WeddingWire India app for free and plan your 2021 intimate wedding effortlessly with our free wedding planning tools.