A Complete Guide To Help You Choose Your Wedding Theme
Wondering what your wedding theme should be? Find the wedding style that is perfect for you as per your preferences.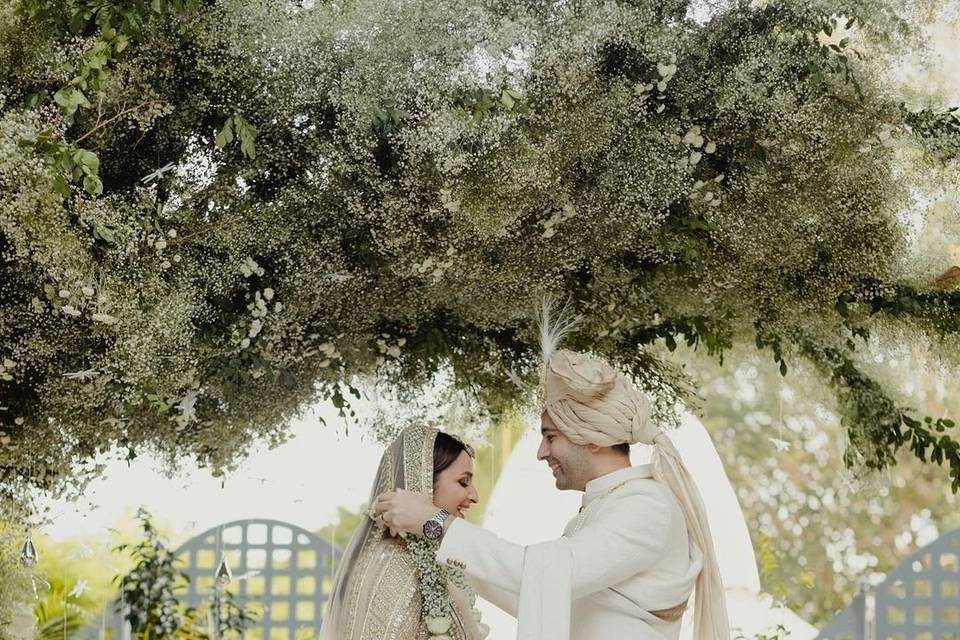 Wedding Photography: The House on the Clouds, Wedding Planner: TEN Events & Entertainment
What is a wedding theme?
Every wedding has a distinctive style and a look and feel that personify the couple's personality. In your first meeting with a wedding decorator, the experts want to know your vision for the wedding.
Some common questions include:
What kind of wedding venue have you chosen? (beach/pool-side/boutique/indoor banquet/fort etc)
Can you show us some photos of previous weddings on Instagram and Pinterest that you love?
Do you have any specific color choices for your wedding decorations?
Do you want a heavy decor look or something more simple and intimate?
Once you answer these questions, your wedding decorator will identify the style you prefer and your wedding theme. For example, A poolside Haldi ceremony can have a bright yellow and pink theme. A day wedding can have a white wedding theme or a pastel wedding theme. An indoor reception can have a disco-night theme or a more traditional Sufi night theme, depending on your colour and ambience preferences as a couple.
Free Wedding Budget Calculator
What are the most popular wedding themes for Indian weddings?
Romantic Wedding Theme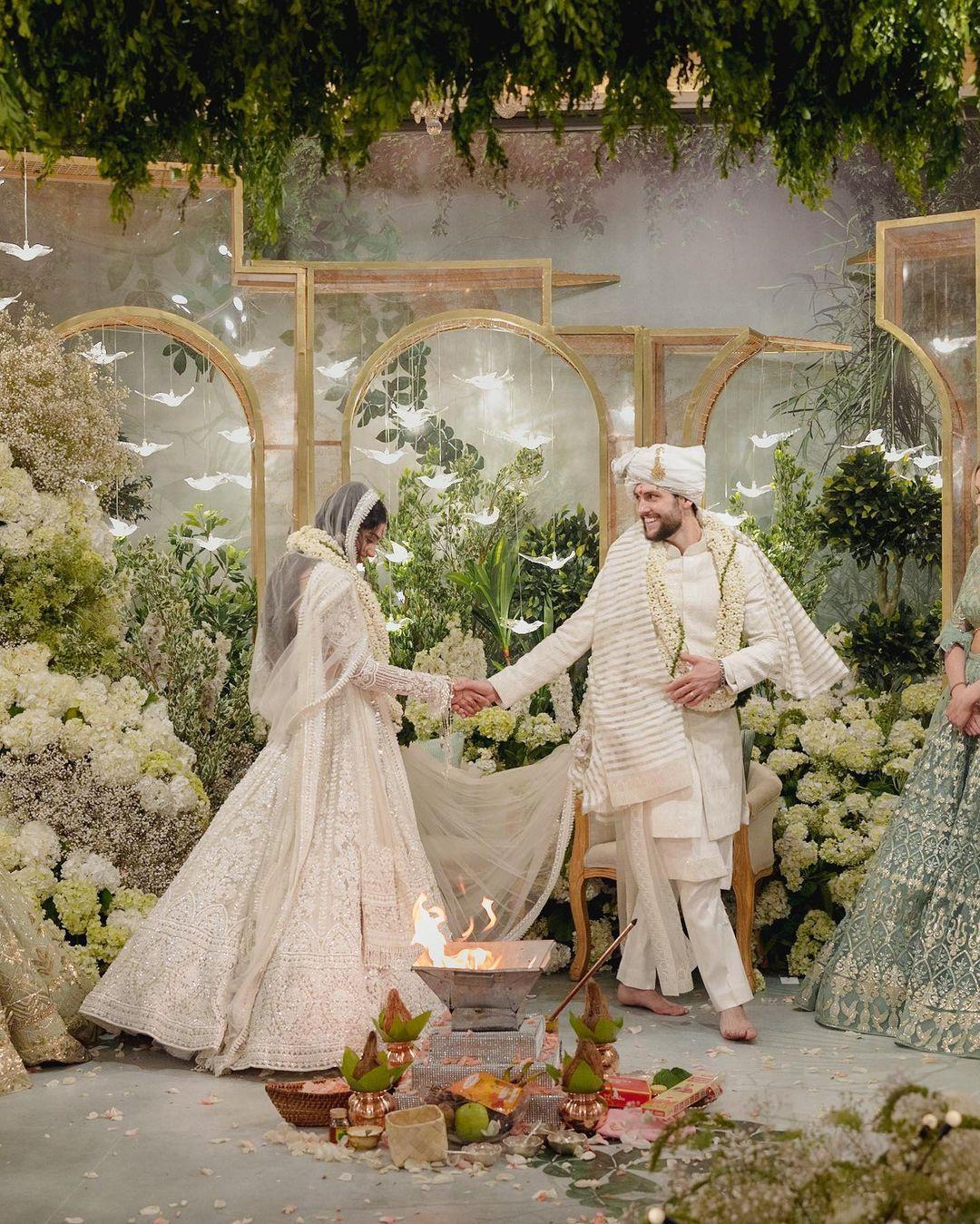 Wedding Designer: The A-Cube Project
If you believe in all things romantic and dreamy and have a fairytale vision for your overall wedding theme, the romantic wedding theme is perfect for you.
How to plan for a romantic wedding theme:
Your Instagram and Pinterest mood boards must be brimming with floral wedding decor. Opt for pastel shades like lavender, baby pink, or blue, or choose an all-white fairytale set-up to add subtle hints of romance to your day with lots of romantic flowers.
Look for wedding venues that have dreamy garden spaces, lawns, or grand entrances for a romantic wedding set-up.
Ask your wedding decorator to create al-fresco wedding decor ideas for you.
Add plenty of flowers to your wedding decorations to make your venue look dreamy.
Take inspiration from unique Bollywood moments or fairytale stories to plan themes for your pre-wedding events. (For example, an Alice in Wonderland-inspired mehndi ceremony or a ball night as your sangeet or cocktail party.)
Royal Indian Wedding Theme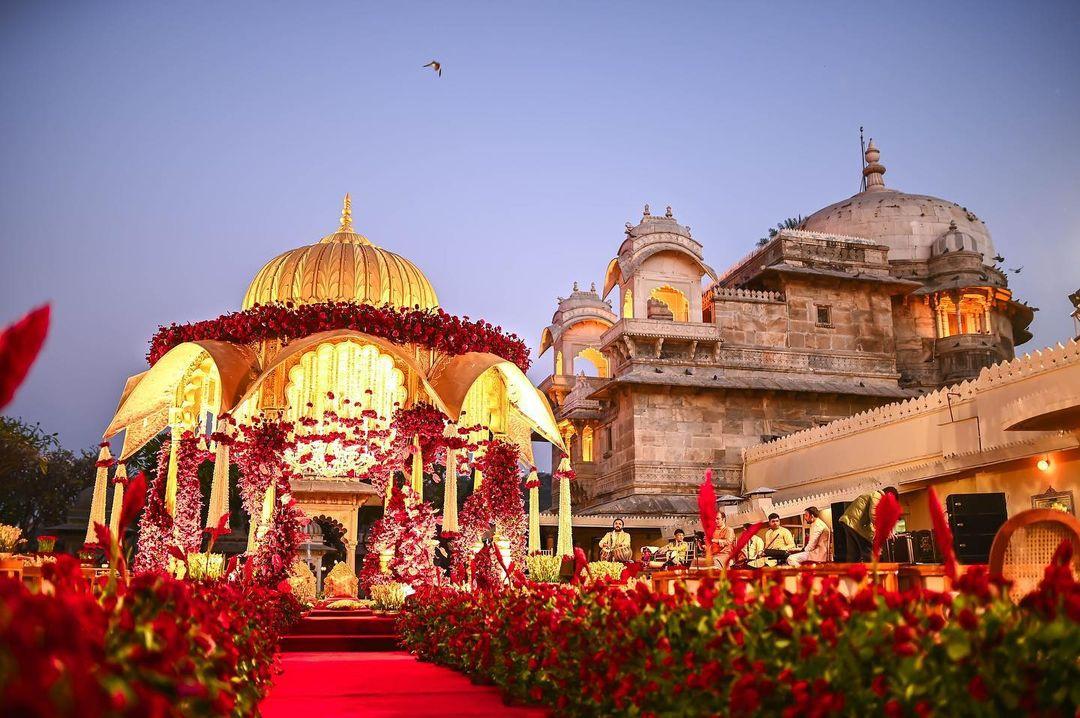 Wedding Designer: Weddings by Bhawna Charan
Your wedding events are one of the most special events of your life. If you envision a royal wedding in a fort or palace in India with Indian ceremonies that can give your guests an unmatched grand experience, this wedding theme should be your choice.
How to plan for a royal Indian wedding theme:
Book a palace, a palatial hotel, or a heritage wedding venue for your wedding events.
Opt for the traditional red or golden colors for your wedding wardrobe. Draw inspiration from kings and queens and style your wedding outfits accordingly.
You could opt for a royal bridal entry with graceful artists dancing around with diyas.
Plan a royal wedding menu with specially curated food from Mughlai or Nawabi cuisine.
Let Sufi performers dancing amidst glistening chandeliers, Mughal fountains, and the fragrance of tuberose and mogra do the talking!
Find Top Hotels in your Budget
Close to Nature Wedding Theme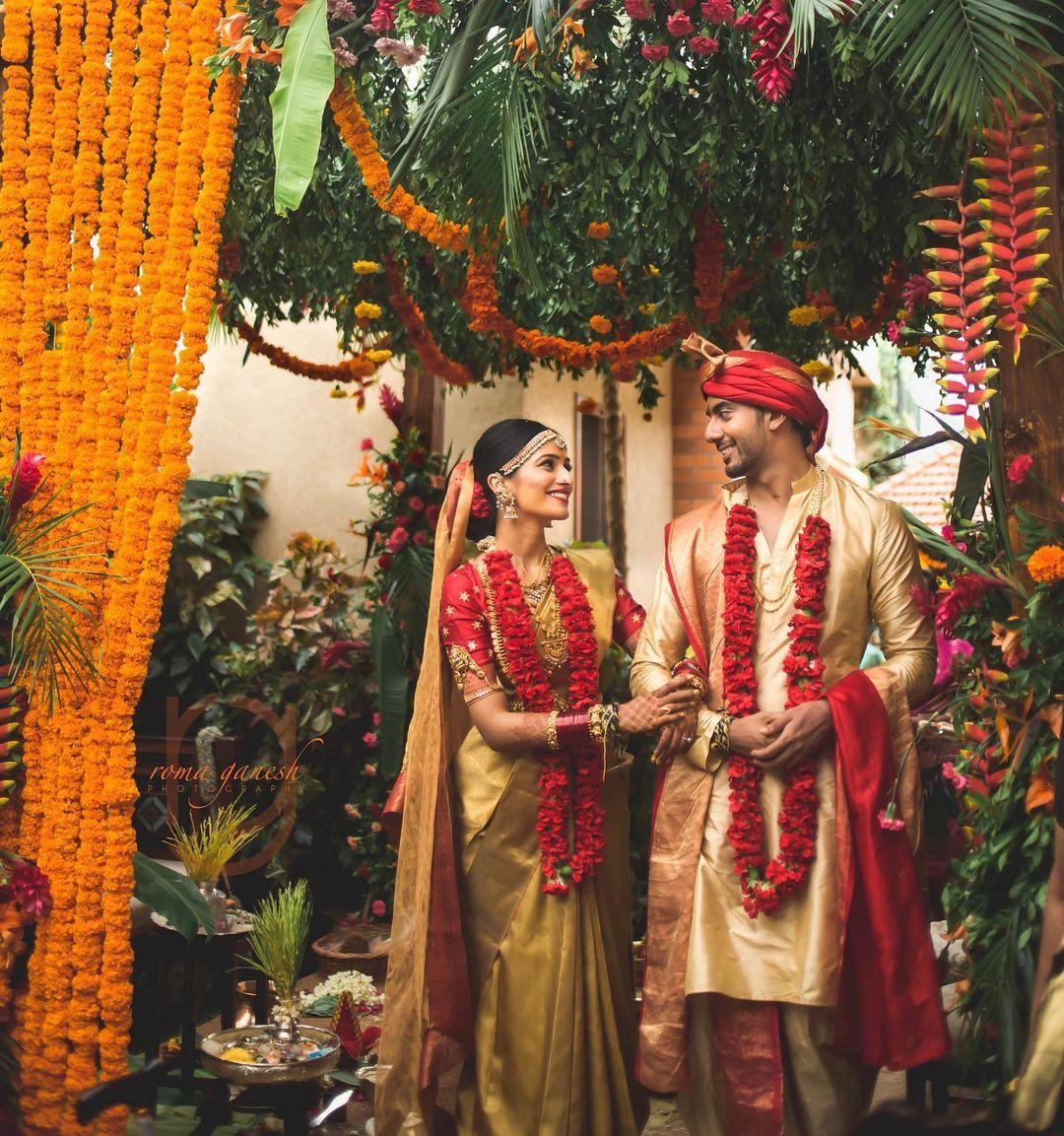 Wedding Designer: With Love Nilma
Is your wedding vision best defined as a green wedding in an open-air venue that is closer to nature? A close-to-nature wedding theme is relatively new in terms of inspiration, but thanks to nature's bounty, there's much to explore.
How to plan a close-to-nature wedding theme:
Find a nature resort in your preferred destination, like a resort situated in the heart of greenery, a vineyard, a farmhouse, a hilltop venue, or a backwater resort.
Instead of creating a fancy mandap from scratch, opt for a wedding mandap underneath a decorated tree.
Host your mehndi or Haldi ceremony in an open garden and decorate the place with plenty of fresh flowers.
Opt for a farm-to table catering service if the venue allows.
Find Wedding Decorators For Your Dream Wedding
Minimal and Modern Wedding Theme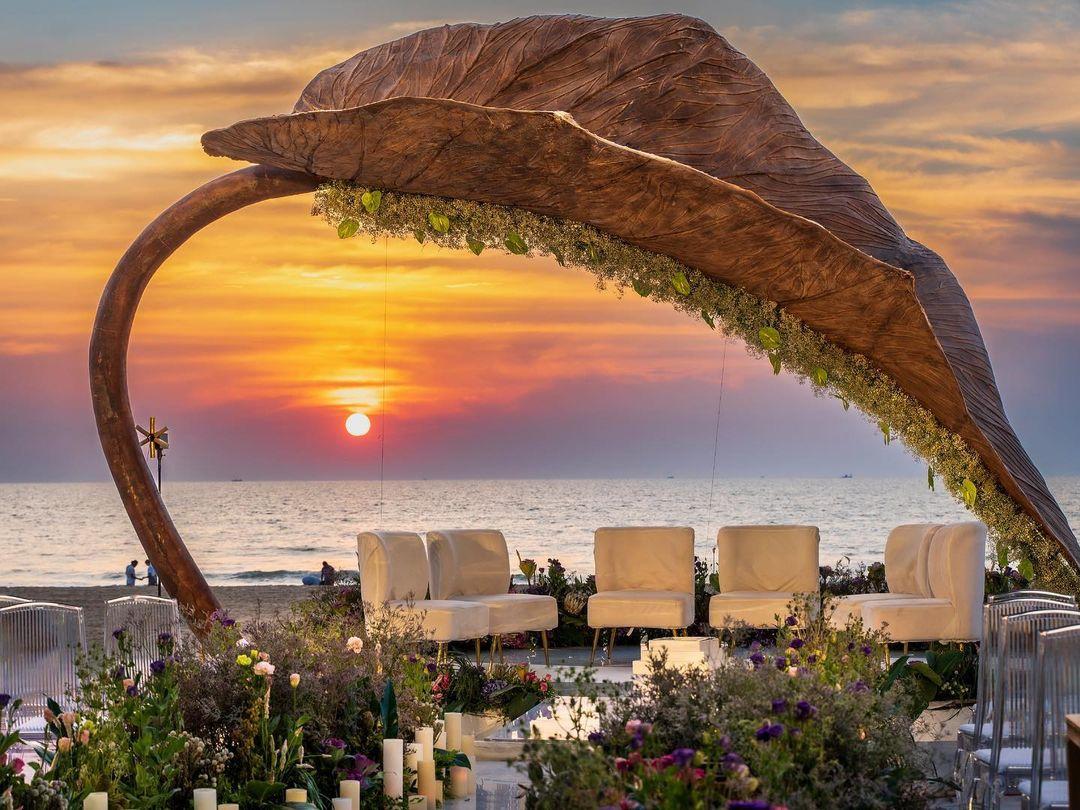 Wedding Designer - To the Aisle
Do you like unconventional designs that are more artistic than traditional? If understated, simple, and elegant is your preferred style, then worry not! The minimal and modern wedding theme is absolutely perfect for you. This is also one of the most popular wedding themes at the moment, so make sure you research well to find dream wedding ideas.
How to plan a minimal and modern wedding theme -
Choose monotone shades for your entire wedding moodboard. Opt for lighter shades of the palette and earthy tones to make your wedding simple and beautiful.
If you want a modern aesthetic, opt for pilarless mandaps or ditch the stage and create stunning couple seating spaces.
Experiment with different shades like lavender, mint green, or sage blue to create a unique wedding theme.
Add greenery or foliage to your wedding decor and brighten the space with interesting flower combinations. Don't take the maximal route. Remember, less is more for your wedding theme.
Free Wedding Planning Checklist
Traditional Indian Wedding Theme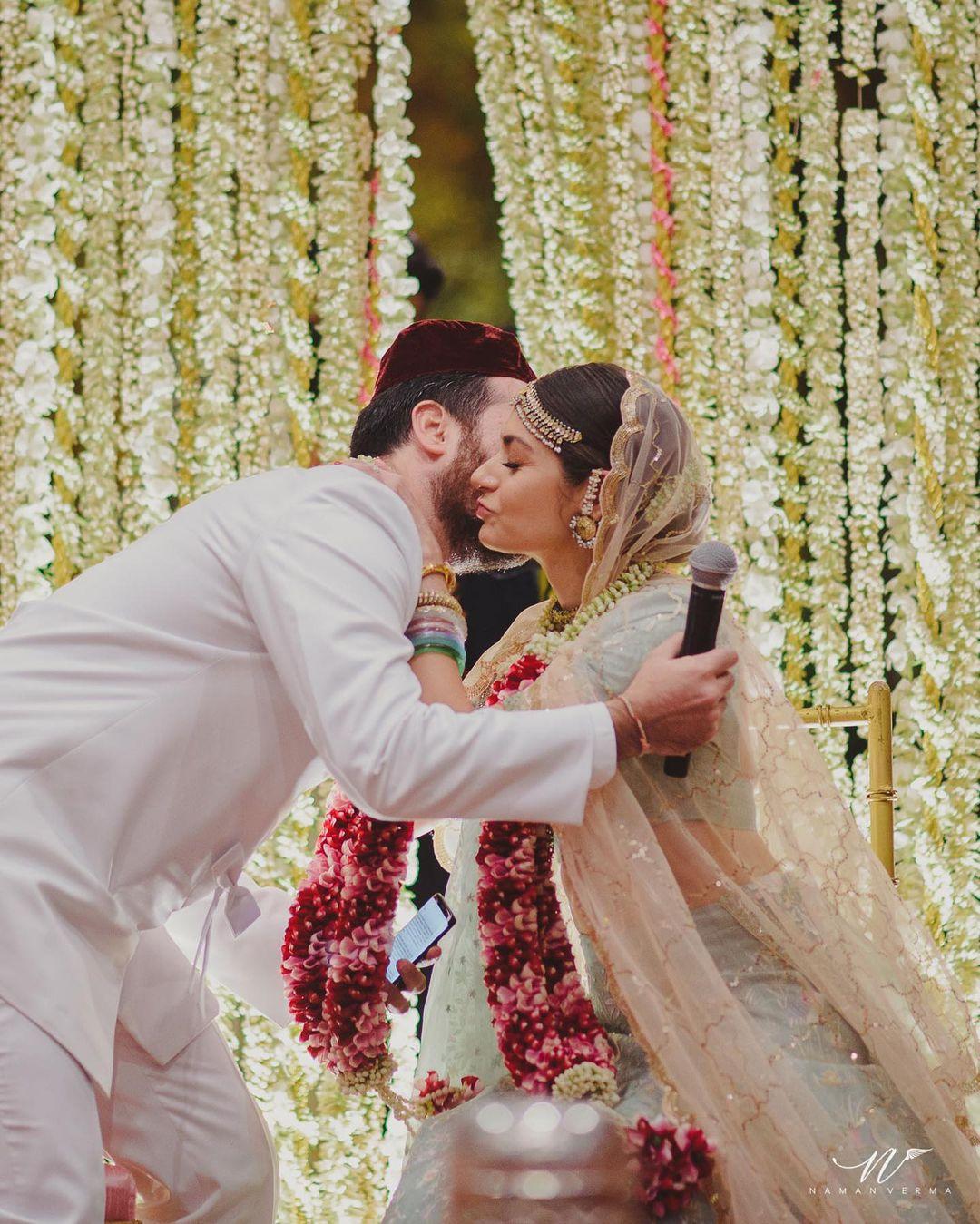 Wedding Planner - Motwane Entertainment & Weddings
If you are traditional at heart and you like to draw inspiration from cultural heritage and roots, your wedding soiree can be a beautiful traditional tale. Planning a traditional wedding is easy; all you have to do is dive into the roots of your culture and bring that to life in your ceremonies.
How to plan a traditional Indian wedding theme -
Keep your wedding events traditional at their core with local flowers like genda phool, lal gulaab, mogra, and more adorning your wedding venue in an old-school but traditional Indian charm.
Adorn bright and beautiful colors for your wedding day, and don't forget to add heirloom jewelry designs to your wedding wardrobe.
Look for wedding venues with a heritage or traditional vibe. You could also opt for temple resorts.
Find Wedding Planners in Your Budget
Now that you have enough information on the types of wedding themes and your ideal wedding theme style, check out our free wedding planning tools and start your wedding planning journey with ease.