Take a Crash Course on Puff Hair Style Step by Step & Puff It Up!
Want to know how to get that perfect Puff Hair Style Step by Step? We have come up with some easy tips & hacks to achieve that gorgeous puff! Keep reading!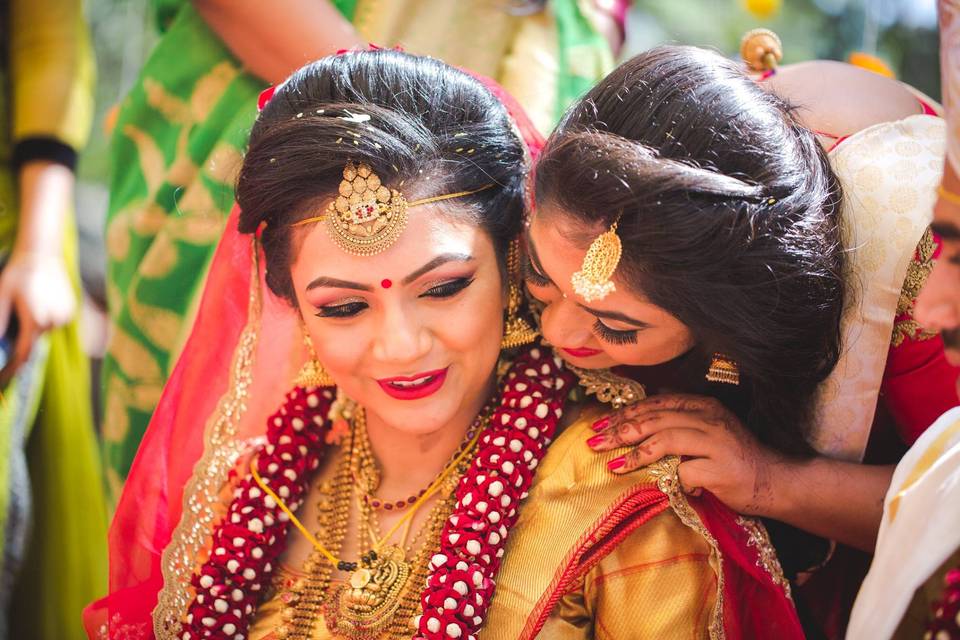 What's the first thing you notice when you watch a classic movie from the 60's or 70's? It's the evergreen style of the divas that catches our eye instantly. The stunning outfits, hairstyles, makeup and accessories...we just can't get enough of the retro fashion. One of such fashion trends that became a rage during the 60's was the puff hairstyle! And thanks to the cyclical nature of trends, a puff became hot again since the last few years! Women all around the globe swear by their puff hairstyles in every occasion.
So how about we give you some smart & easy tips to attain puff hair style step by step for all your events? Let's find out a little more on how it's done and with what variations for different hair & face types.
1. Things you need for a Puff Hair Style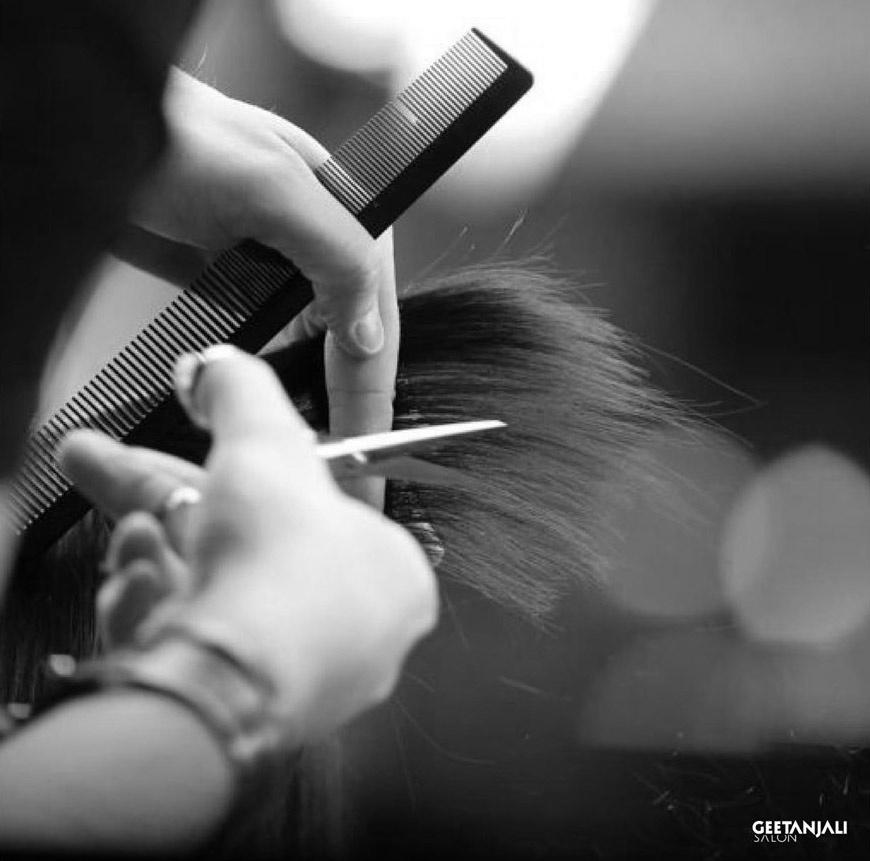 The things that you need to make a puff hair style step by step are very simple. It's mostly about the technique so you don' need a lot of gadgets to make that puff. Here are the stuff you are going to need:
A comb.
Bobby pins.
Hairspray (optional).
Serum (optional).
A tiny clutch.
2. A General Tutorial For a Puff Hair Style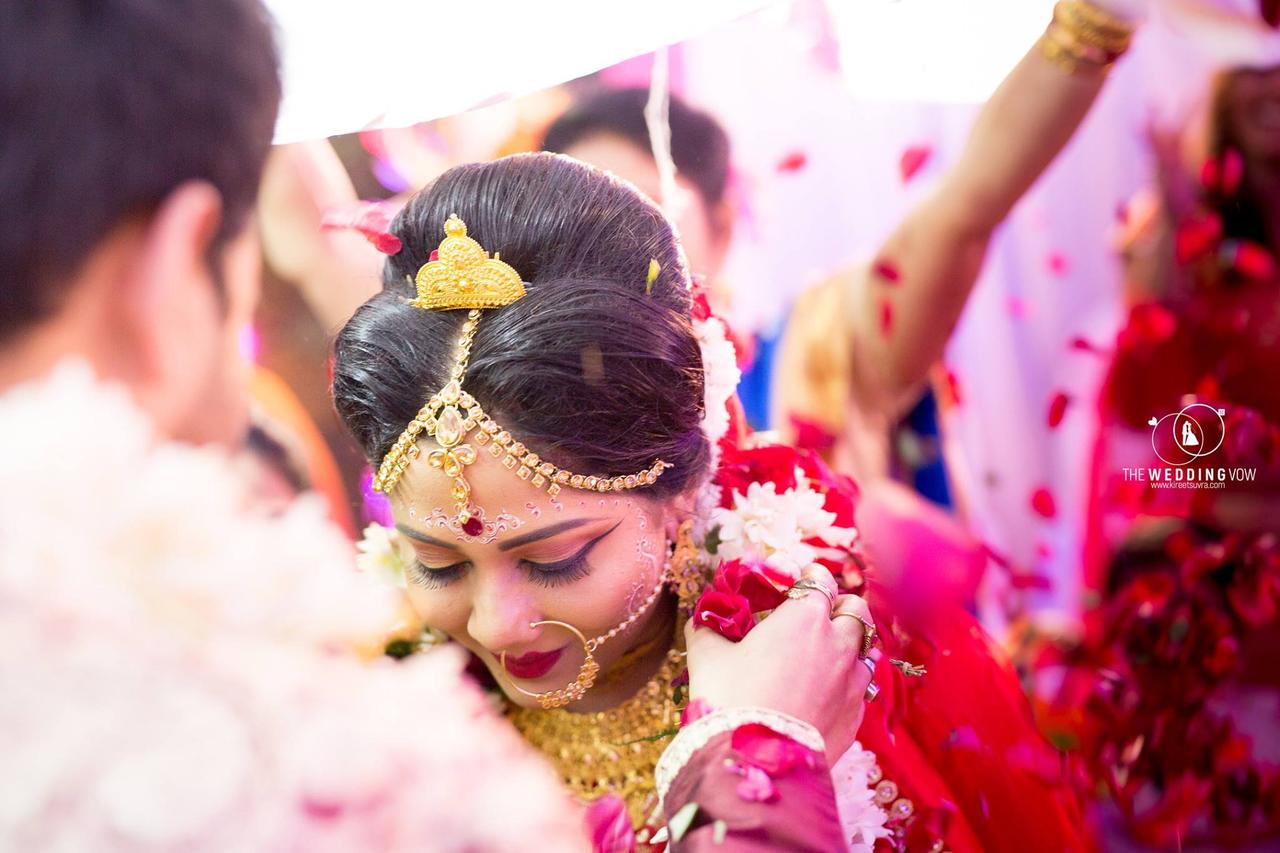 Whatever pre-wedding, wedding or post-wedding ceremony it is, a puff hairstyle can never go wrong with any occasion. You can go puff with open hair, braids, different buns styles or a ponytail. So here's a general tutorial on puff hair style step by step you need to know:
Comb your hair to untangle them thoroughly.
Take a small section of your hair from the front and pull it back.
If you have an oval or long face, take a bigger section. For round faces, a smaller section of hair should be picked.
Twist and roll the selected part of your hair 2-3 times (not more or else it would cause discomfort) to keep it from falling off its place.
If you want a front puff, push it outwards. For a side, puff takes the section of your hair towards the side.
The more you push the section of your hair, the higher is the puff. So move it very slowly to see how high you want your puff to be. Because puling the hair back could create a mess and may need a do-over.
Use bobby pins and small clutch clips to secure your puff.
You don't need hairspray for an open hairstyle. If you're combining your puff hairstyle with other styles, only then use a spray to set your hair well.
3. Puff Hair Style Guide for Curly Hair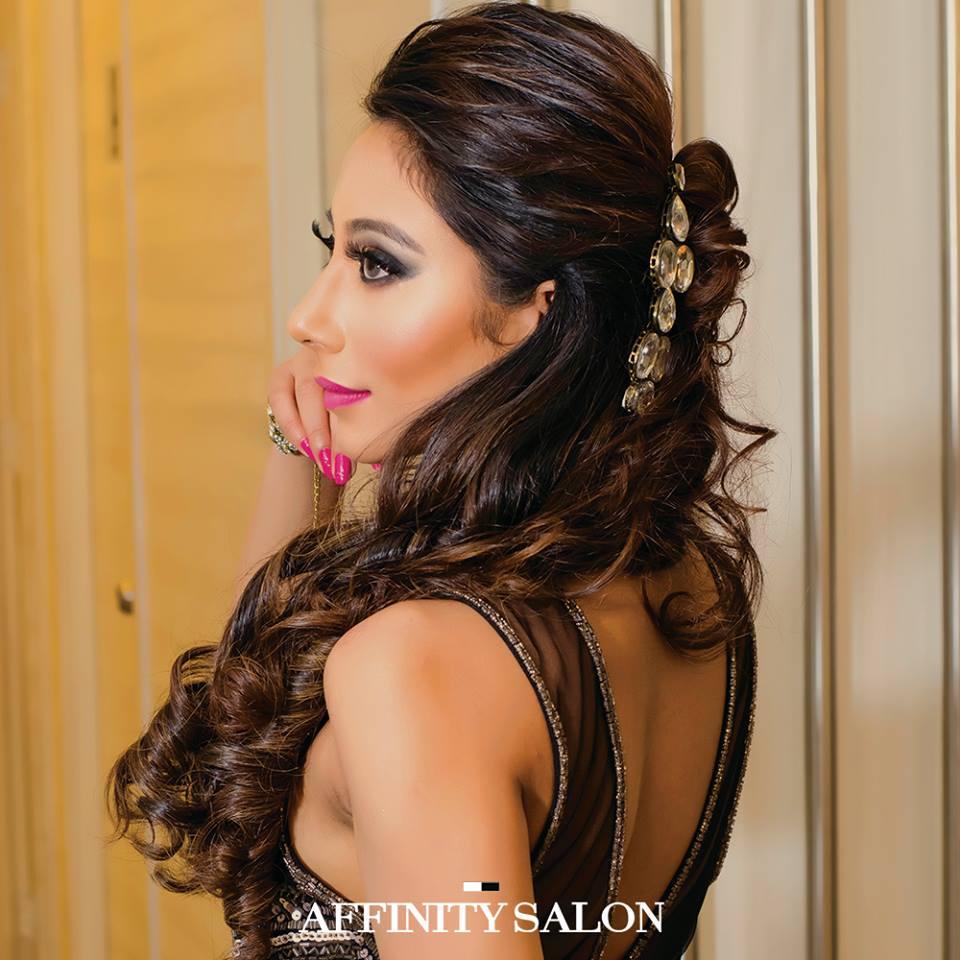 So are you a curly girlie? Be proud! Because if you have naturally curly hair, you never have to worry about the volume! So here are a few tips on puff hair style step by step for an edgy look with your curly tresses:
Make a square section of your hair and separate it from the top head.
Comb thoroughly this part of your hair, and clip the rest of your hair to the side.
Taking the top section carefully, try to clip it on a side of your head while keeping a little poof.
Make sure that the remaining hair is either pinned up well or else simply leave it open.
Use a curling serum to define your curls better.
Finish off the look by spraying holding spray on your puffed hair, so it's set for the whole day.
4. Puff Hair Style Guide for Ponytail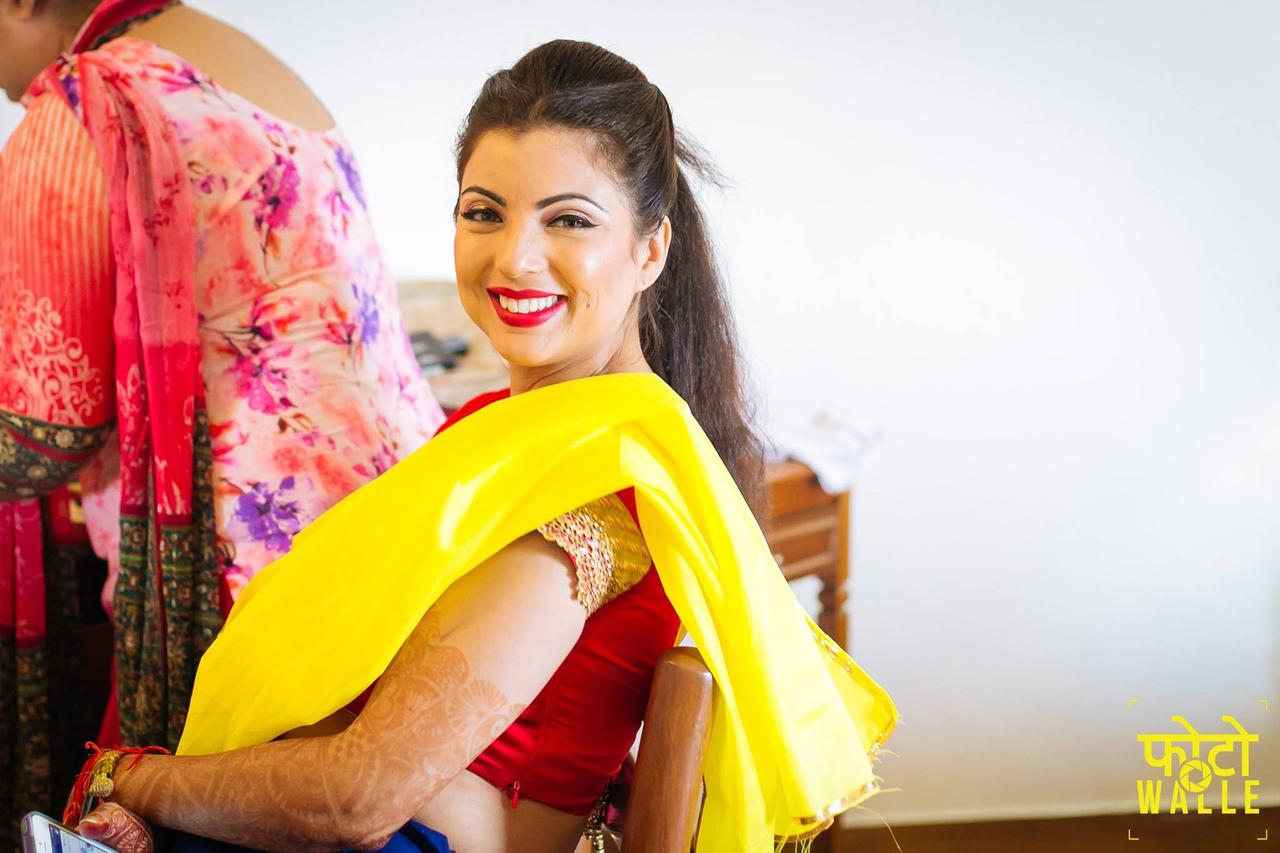 Ready for your Cocktail or bachelorette party? Here's a variation you can try. Use our tips on puff hair style step by step to attain a neat, chic and stylish puff with your ponytail:
Pick a small square section of your hair from the top of your head and tie the rest of your hair away.
Back-comb your hair to create volume. Take a pouffe clip and put it up near the end section of the selected part of your hair.
Then take the combed hair section and put it over the puff maker. Pin it on the top of your head.
Adjust your puff to your desired height, and comb it even with a fine comb.
Gather rest of your hair and tie it in a ponytail using a thin elastic band or tying a small hair strand over the elastic band so that the hair tie isn't visible.
5. Puff Hair Style Guide for Bun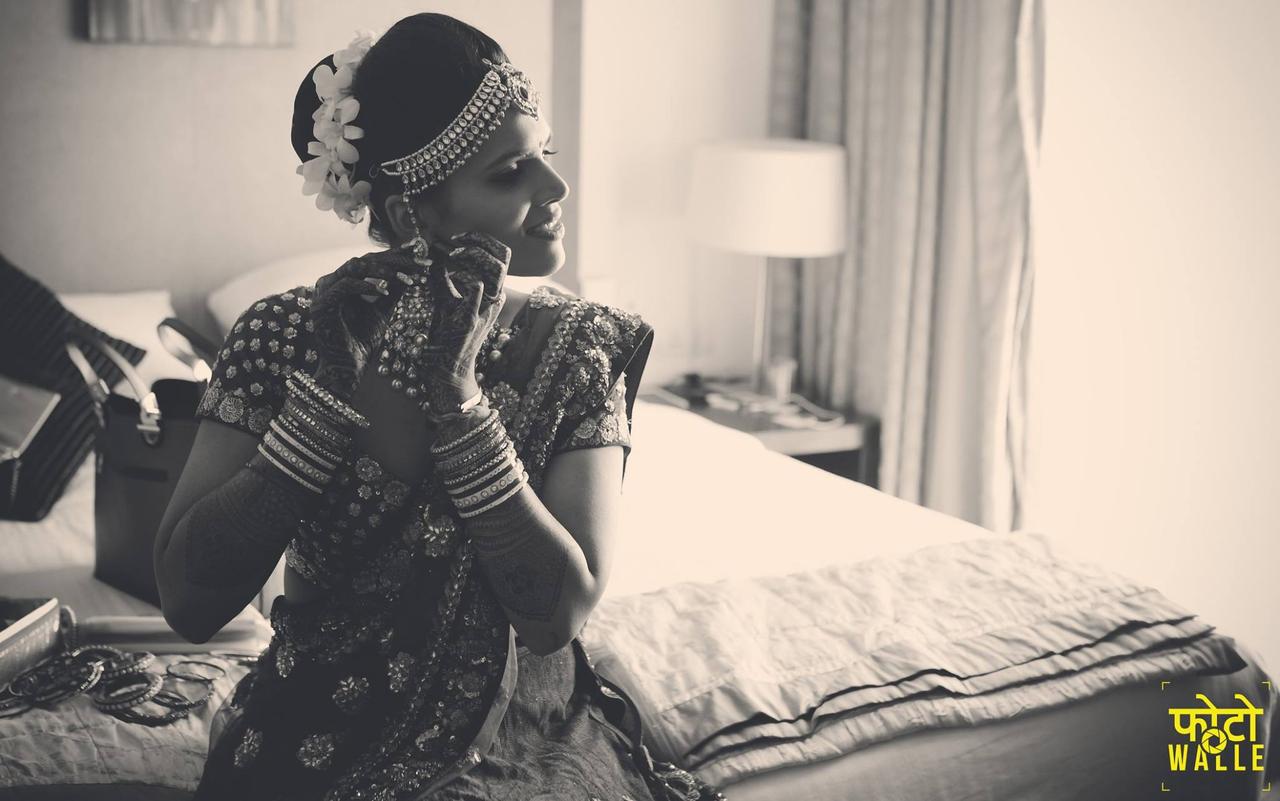 For your big wedding, you need something extra...something super special. Whether you're dressing up as a gorgeous Bengali Bodhu with a typical Atpoure drape, or you're about to become a ravishing Telugu bride in a Kanjeevaram silk saree...a puff hair style goes stunningly well with any traditional bridal look. So here are the guidelines for puff hair style step by step to go with your perfect bun:
Make a ponytail with puff hairstyle as mentioned earlier.
Now backcomb the end of the ponytail or simply tease your tresses end to create volume.
Once your ponytail is volumised, gently twist the hair and start wrapping it around the band into a bun.
Make sure to set your bun from all sides using bun-pins or U-pins.
If you're not a big fan of using hairsprays, you can still have a puff hair style. All you need to do is use more bobby pins and pin them across each other. With these guidelines for puff hair style step by step, you can add loads of charisma and attitude to your whole bridal look. Whether it's your pre-wedding photo shoot, casual Mehndi evening with friends, Sangeet night or a big fat wedding- now you can confidently rock every event like a star by acing the puff.
Consult our hair styling experts for more such hairstyle tips for your wedding events.