The Best Mehndi Game for Girls You Must Have at Your Mehndi Function - from Modern to Old School
Want a wonderful bash for your Mehndi party but confused about what games you can include at the small event? We bring to you the best of modern and traditional Mehndi games for girls you must include for a fun-filled evening!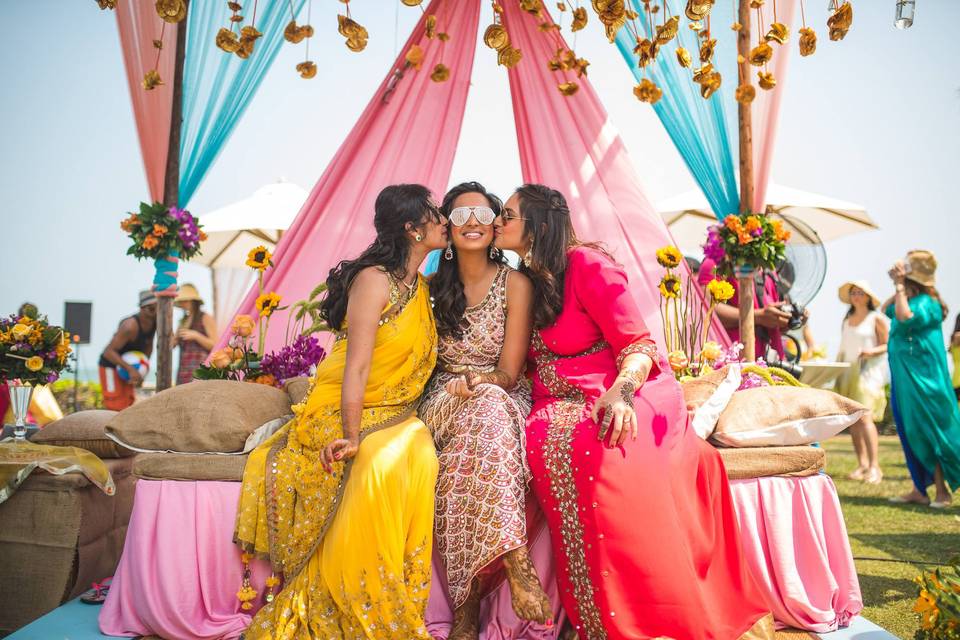 From Antakshari to the modern favourite never-have-I-ever, there are so many games to choose from while picking out the ones you love the most for a perfect Mehndi event. These Mehndi games for girls will make sure of perfect pictures and a memorable event! While most Mehndi functions these days just have the basics like a fun DJ, a gift corner and of course the henna artists, we strongly advocate including these Mehndi games for girls which require bare-minimum effort yet guarantee a memorable evening.
Going with the quirky theme of Mehndi function with the colourful outfits and décor, you must consider taking your function to the next level with these games. The attention to detail in terms of Mehndi décor ideas will hardly matter if everyone involved in the function does not enjoy themselves. As these Mehndi functions are close-knit and do not include nearly half as many people as the actual wedding, go crazy!
Enjoy these Mehndi games for girls and the functions as your wedding is a lifelong memory!
1. Antakshari gets a spin-off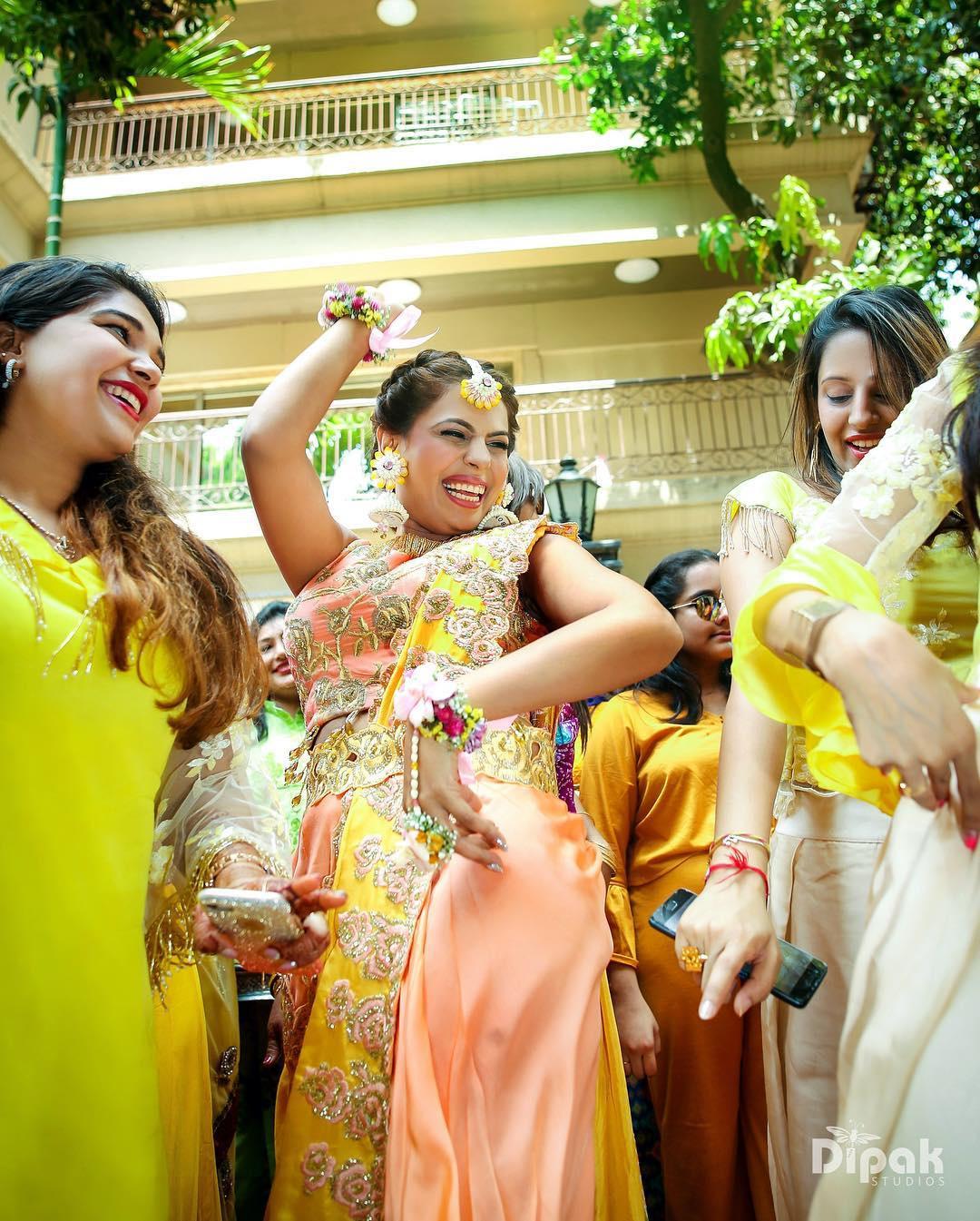 We all are guilty of knowing the steps of the Bollywood chorus from songs like Ek Pal Ka Jeena to Nachde Ne Saare, so what better occasion to put this to the test? Whip up a bowl full of chits with famous song names, be sure to include some of the tricky ones with the tough steps, for your guests to pick out from. Split your guests into two groups and start the guessing! Once the song is guessed, you can get your DJ to play the song for everyone to dance in a synchronised manner. This Mehndi game for girls is a much-needed spin-off to your traditional Antakshari as instead of just singing the person will dance it out too!
2. A colourful affair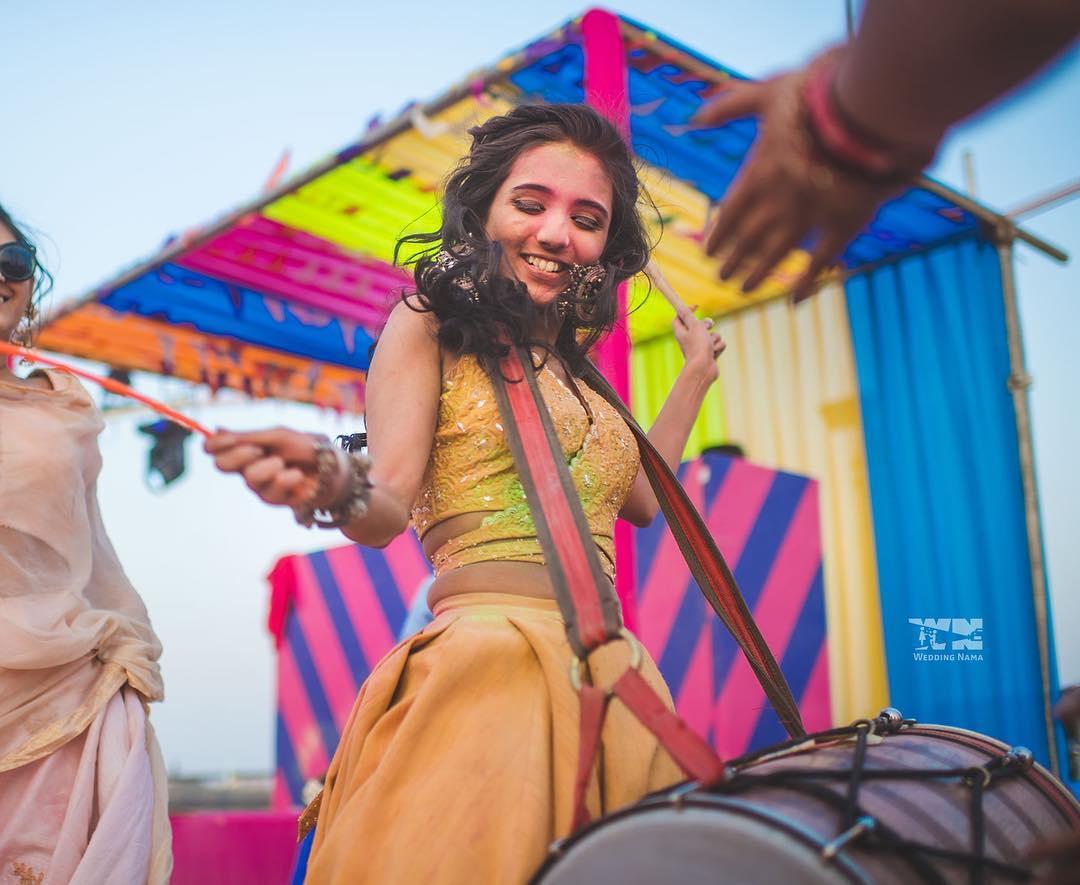 For one of the functions leading up to her grand wedding, famous blogger Masoom Minawala had a Holi themed party. We love Holi and everything about it from the songs, to the love and the colourful atmosphere so to see this movie-inspired grander than life celebration we were in awe! Such a brilliant way to celebrate with your closest friends and family. From the music to the Pichkaris everything about this event was chockful of fun. So drawing from this event, we had to suggest if your summer wedding needs a pop of colour why not include a Holi-themed party. We just love this idea for Mehndi games for girls.
3. A bucket full of fun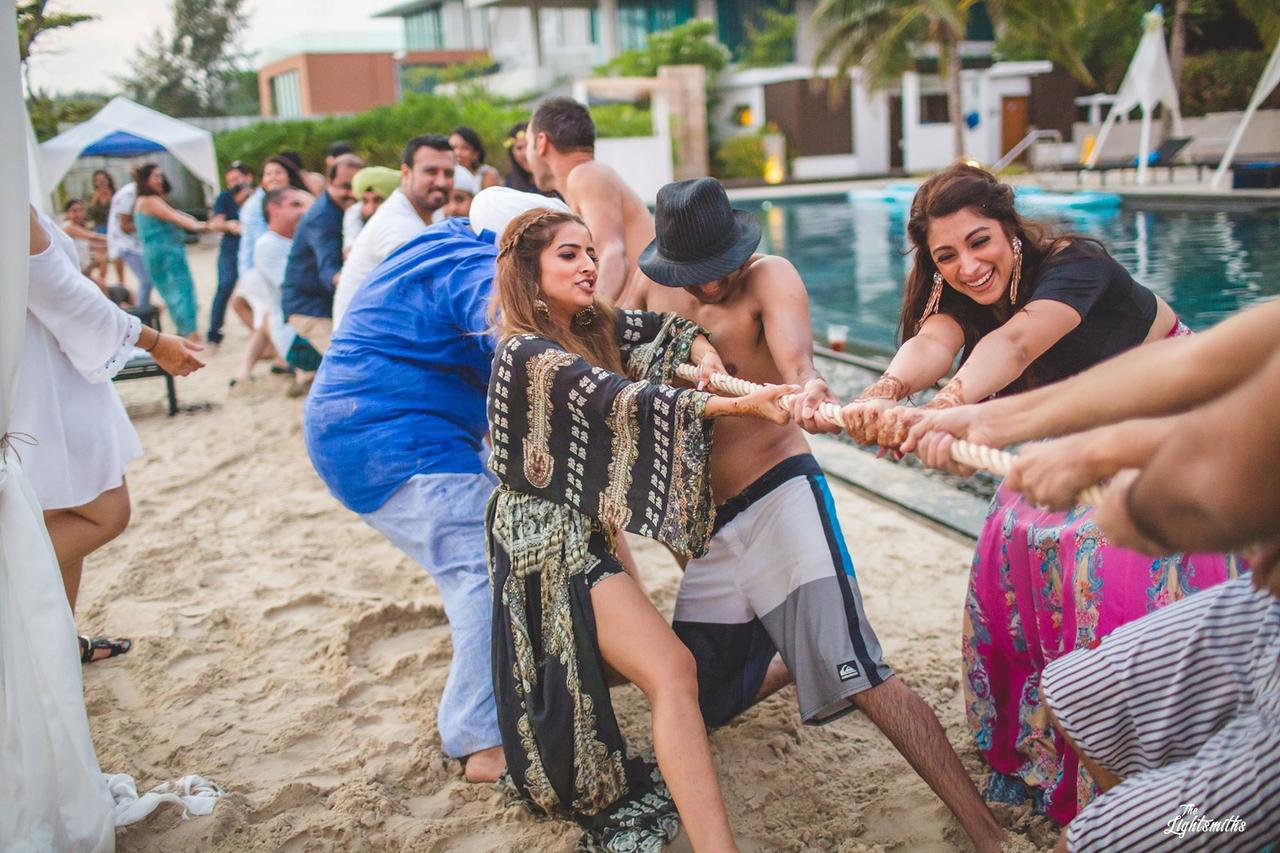 Another wedding had a Mehndi party on similar lines. Along with a picturesque setting of a beach and pool, this wedding was a simple affair with minimal décor, casual outfits but a bucket full of fun! This bride's Mehndi party had an array of Mehndi games for girls starting from a tug of war and concluding with a full-fledged water-fight including water balloons, bubbles and the pool.
Such summer classics make for perfect Mehndi games for girls.
4. The college games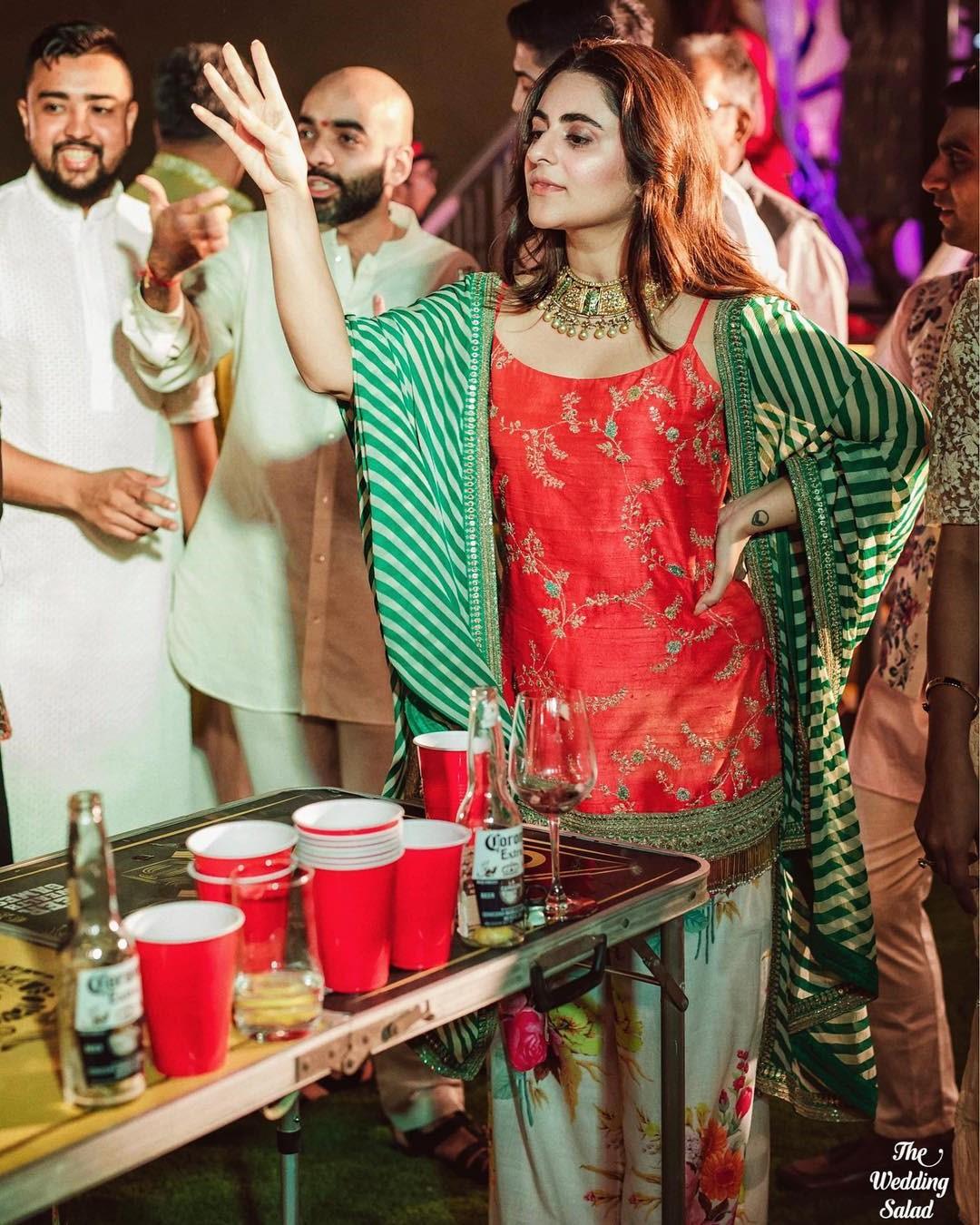 We all reminisce our college days which was one extended party full of adventures and fun so what better than to spend your last single day with your girls playing games from the most loved chapter of our lives. We just had to steal this idea from blogger Trishala Sikka's mehndi party for Mehndi games for girls. From beer pong to never-have-I-ever, these classic college games always make for a fun day! Remember the never-have-I-ever from Yeh Jawaani Hai Dewaani? From bonding with your bridesmaids to getting competitive in a game of beer pong these two games are classic which can be reinvented at your Mehndi function!
Just writing about a few of these fun Mehndi games for girls to include at your function has gotten us pumped and excited! Imagine the pictures, the warmth and mirth that will go around these day-functions just by going the extra mile to include games at your festivity! You will take the classic same-old Mehndi function ideas and give it a much-needed twist - perfect for the mid-summer party to lift your spirits and celebrate your new journey!
Which other Mehndi games for girls would you like to include? Do let us know in the comments to inspire our brides!