Madhuri & Parshwa's Lockdown Wedding in Ahmedabad
Madhuri & Parshwa tied the knot amidst the lockdown after changing their guest list last minute. Yet their wedding was a hoot, read on to know more!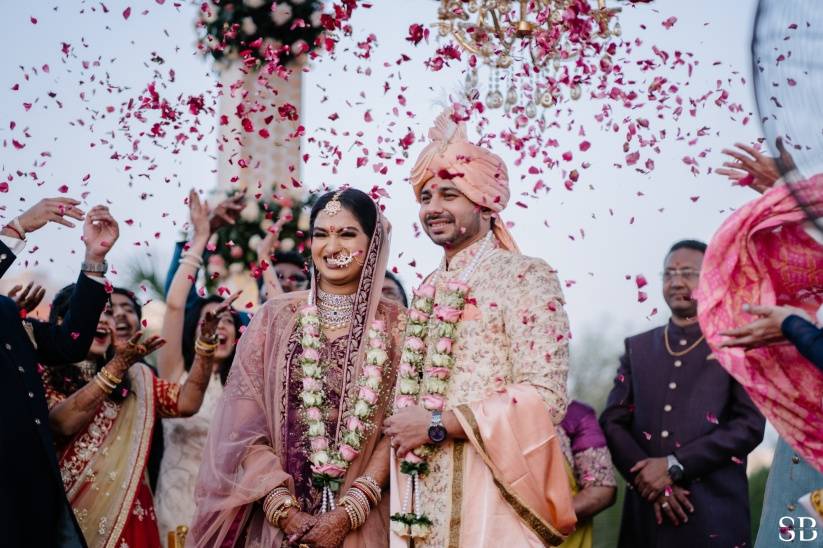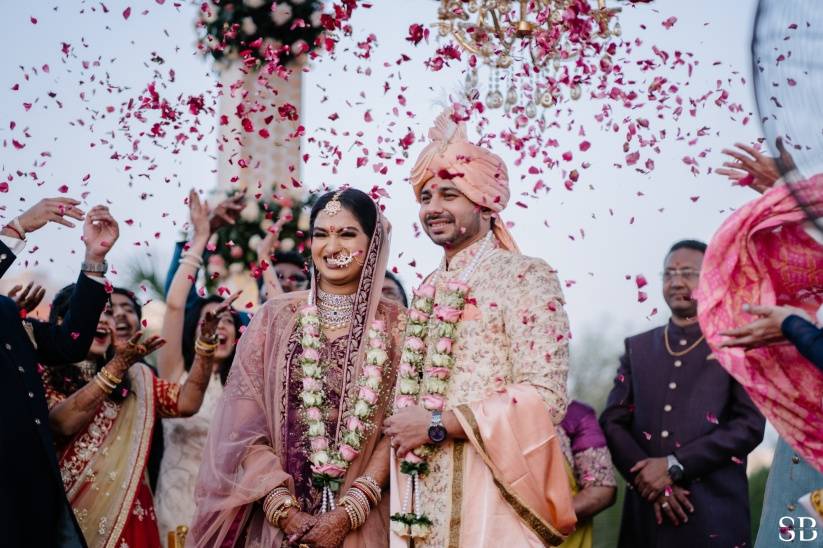 Image Courtesy: Shutter Blink Studio
Wedding stories are the best kind of stories ever! Right from where the two met to that uncle with a funny bone who did the Naagin dance at the wedding - each memory is a story that is unforgettable. One such story is of Madhuri Kothari and Parshwa Shah who got hitched amidst the lockdown.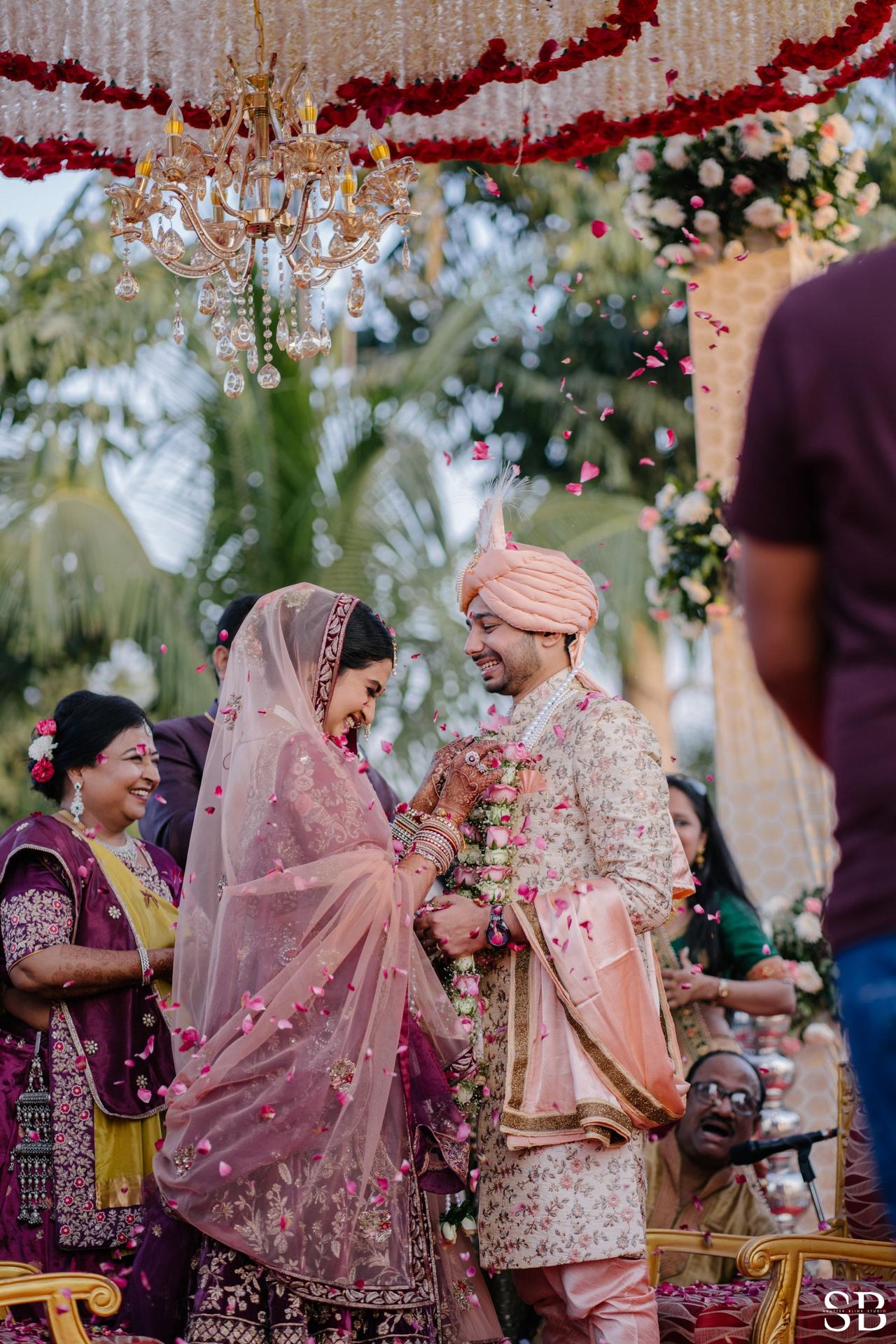 Madhuri Shah is a Chartered Accountant by profession and Parshwa Shah has his own Visa Consultancy. The two hosted a lockdown wedding in the times of corona and their story is heart-melting.
Read on to know the deets of this lovely couple.
How They Met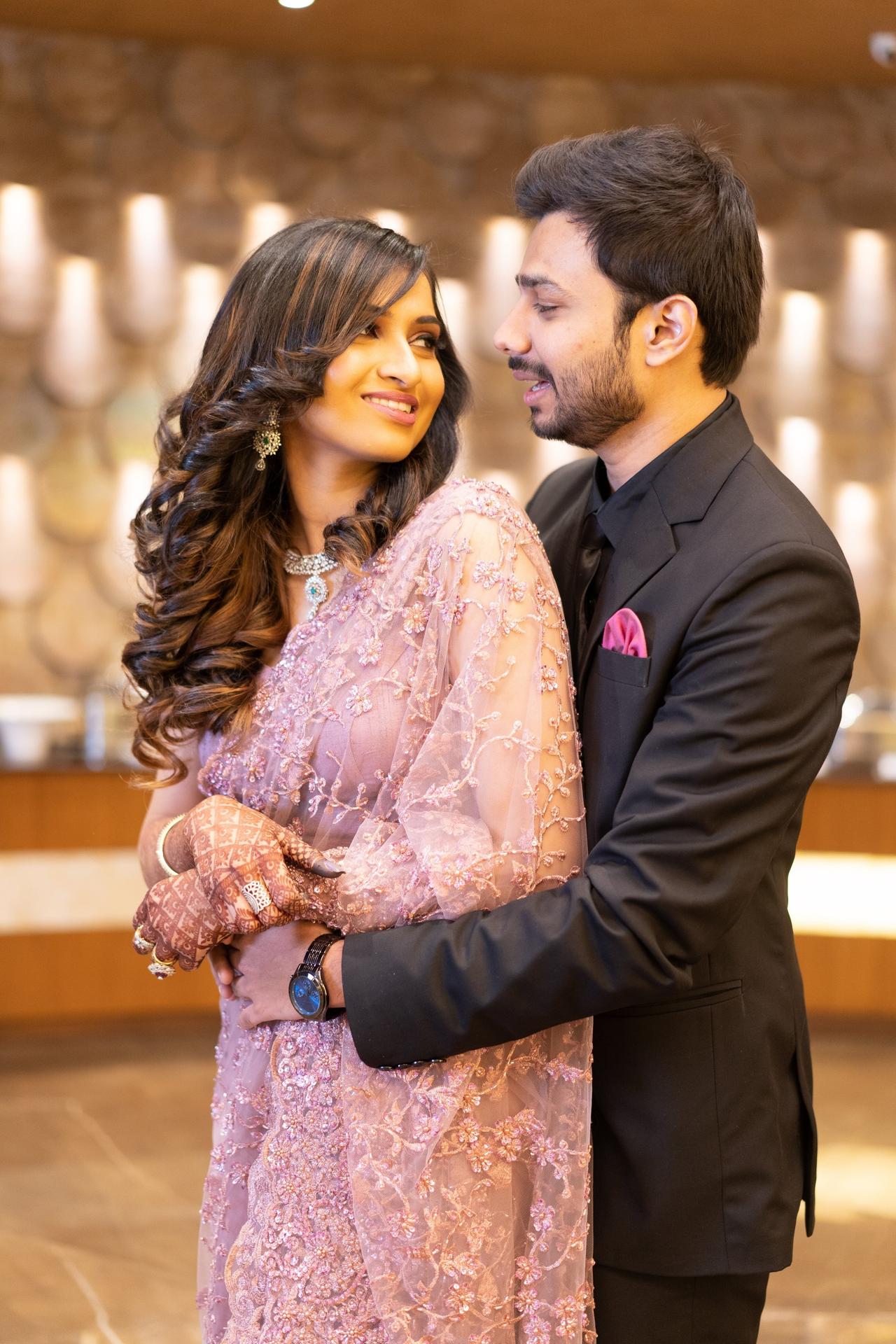 In conversation with WeddingWire India, Madhuri recalls, "We were in the same college, but we just knew each other by face and never talked. About 1.5 years ago, on 15th June 2019, we happened to chat on Facebook and decided to meet up. We clicked in the first meeting itself and were super comfortable since Day 1. We started meeting every day since that day, falling more in love with each passing day. He confessed his feelings and proposed to me on the 15th day and then we talked to our parents. It was not a difficult task to convince them. We did our Roka on 18th August 2019, which was also my birthday and started our journey of forever!"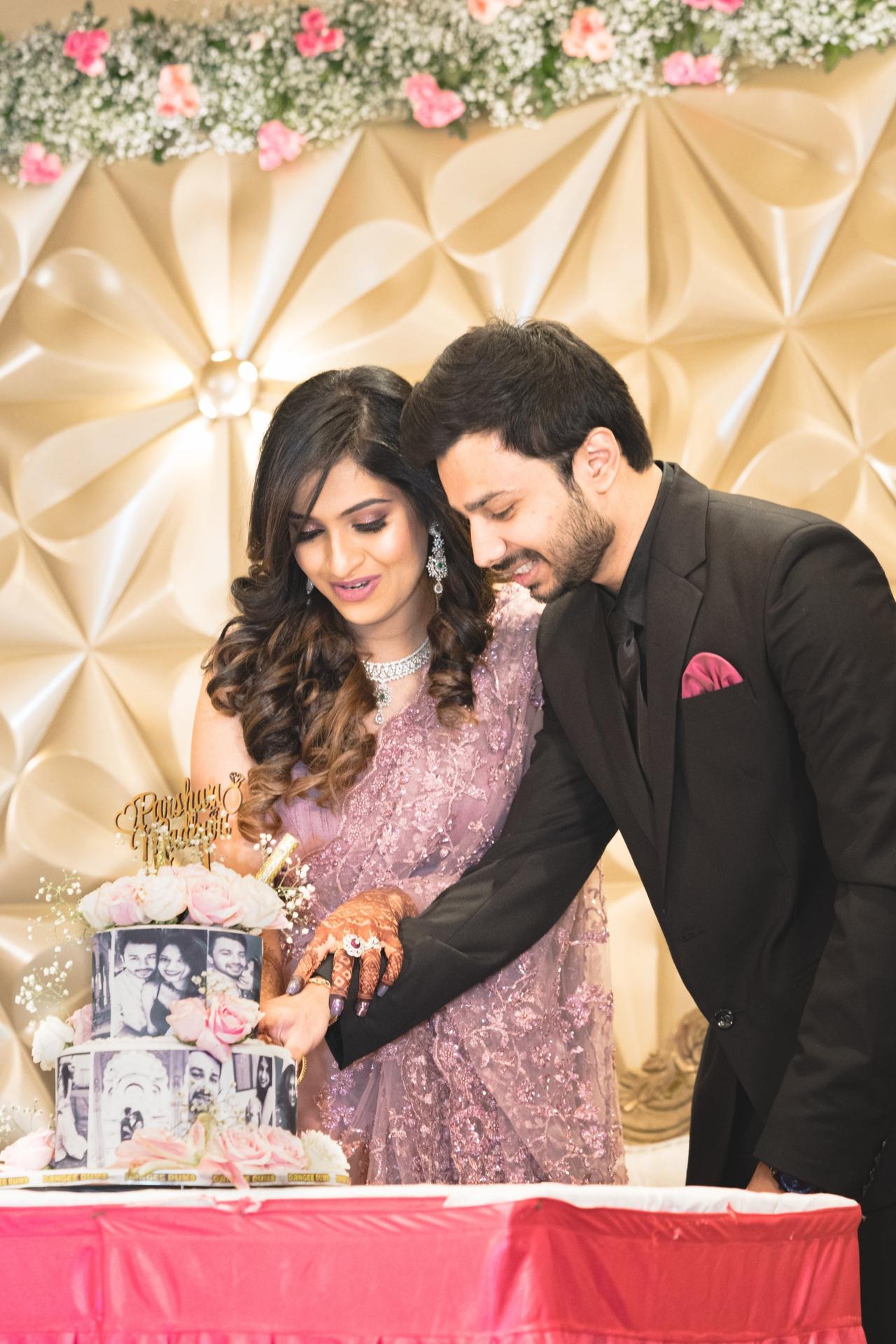 Based in Ahmedabad, Madhuri and Parshwa's courtship lasted for a good one and a half years. She says, "We knew we were the one for each other within one week's time because we were meeting daily! We did our 'Roka' within two months of the first meeting, hence we wanted to take some time to fully understand each other's nature, lives and family. Hence, we took our sweet time."
Their Dream Wedding & Planning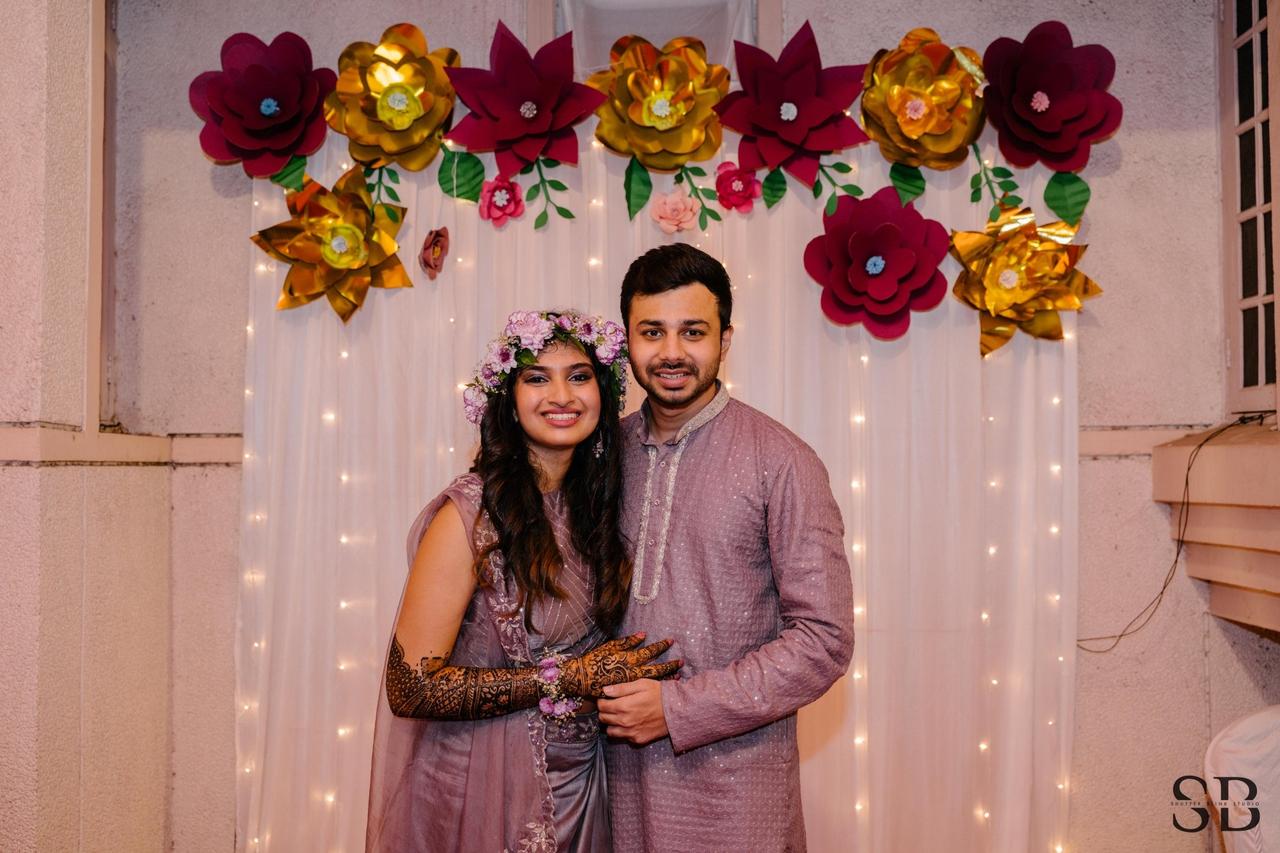 Every couple has a dream wedding planned in their head since the time the wedding date was picked. Even if not the itty-bitty details, they will always have the bigger picture. Speaking of their dream wedding inspiration and planning, Madhuri says, "Yes, yes of course! It had always been my "DREAM" to become a bride. Even before I met Parshwa, I had rough ideas and thoughts about how I wanted my wedding to be! That dream was about to come true when I met him. I used to lead all the wedding event planning, including the pre-wedding photoshoot. He would never say no to anything, but would just smile and sometimes laugh at my excitement level! We had to change our plans because of the current situation of the pandemic. I was pretty much disheartened since we had a tab on the number of guests and also the risk factors that the functions would bring along."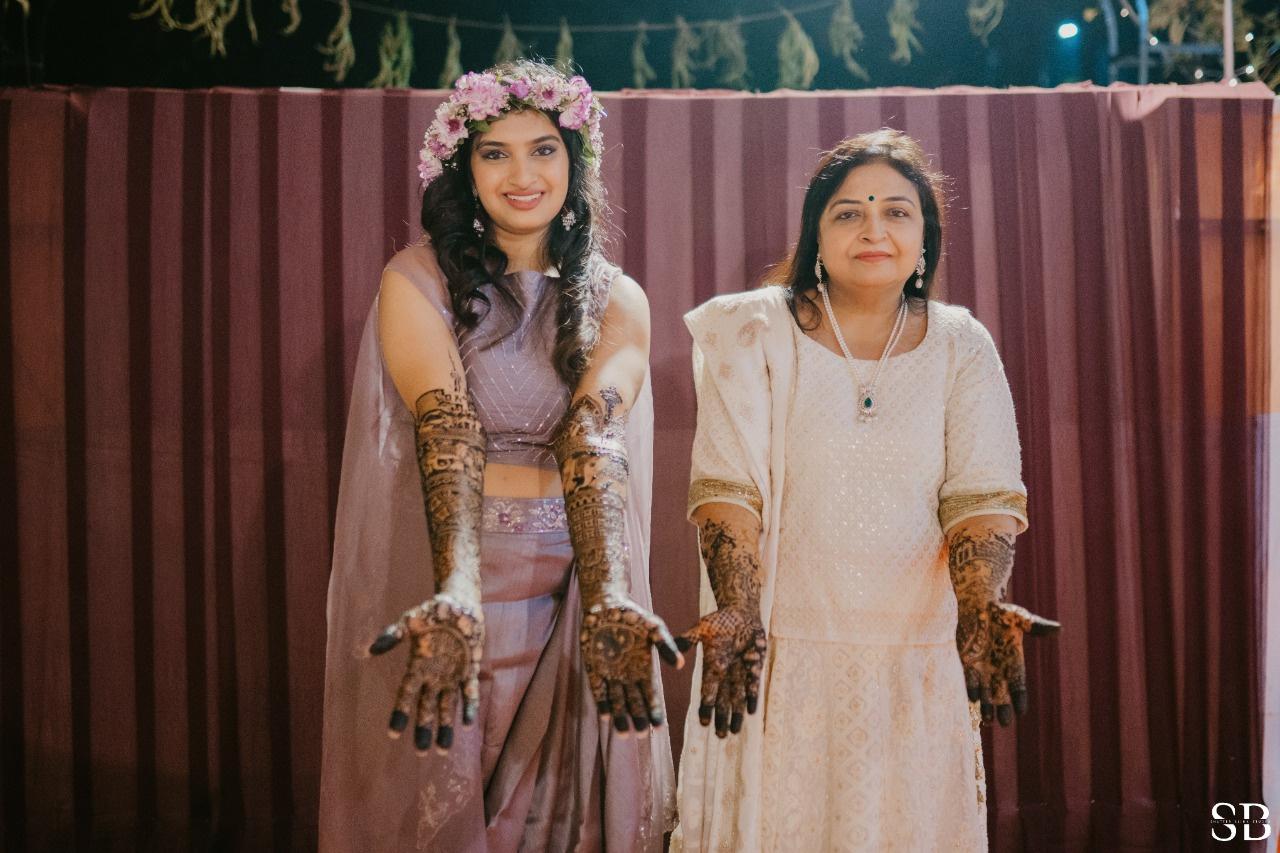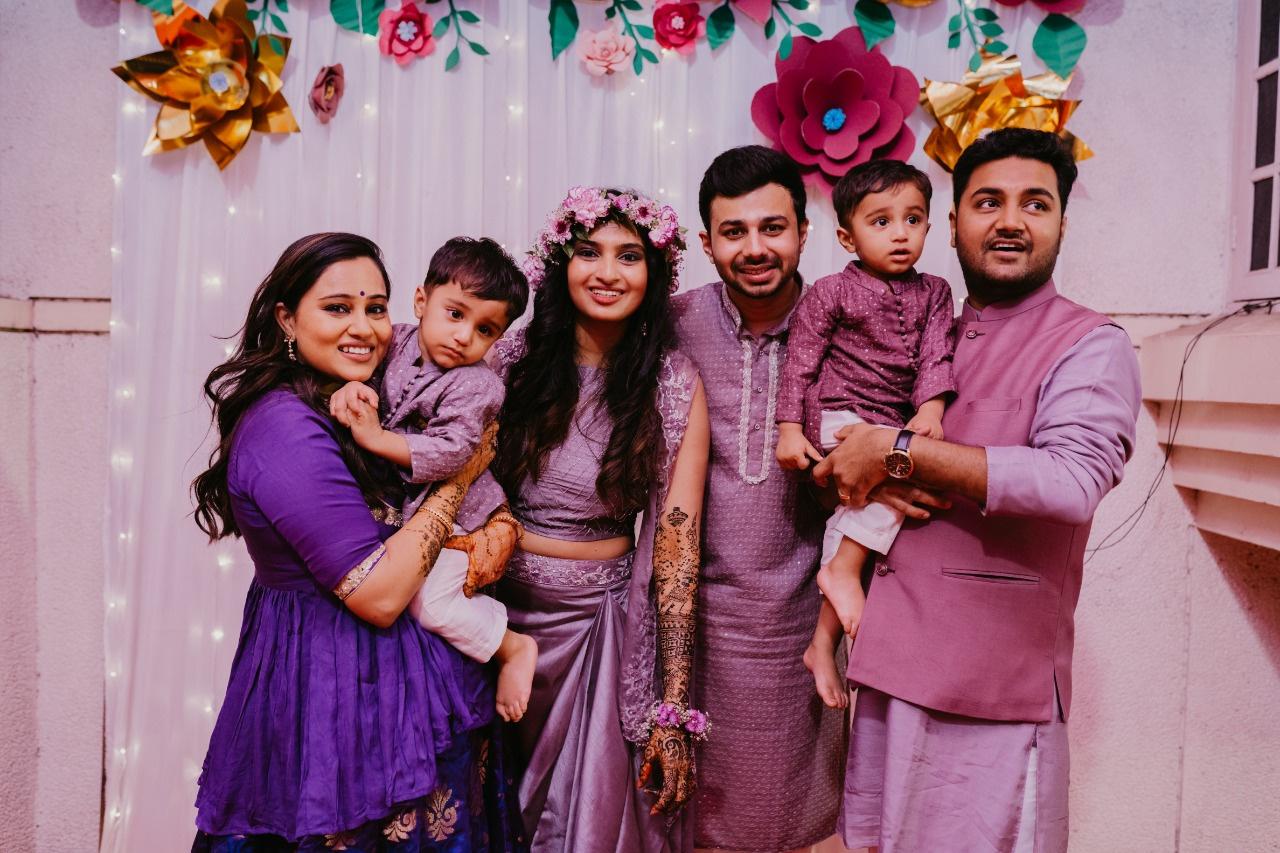 Recalling the hurdles that their wedding experienced due to the pandemic that was still looming, she continues to add, "The wedding was planned in Ahmedabad. Two weeks before the wedding, the Government reduced the guest limit from 200 to 100 and also announced a night curfew from 9 pm to 6 am. We had to redraft the invites, distribute the guests in different functions and also reschedule the event timings. The family members also suggested if we should have a small intimate wedding with 10-20 people, but we eventually decided to conduct the functions with the necessary precautions and care. I am so so glad we did it!"
Their Favourite Memory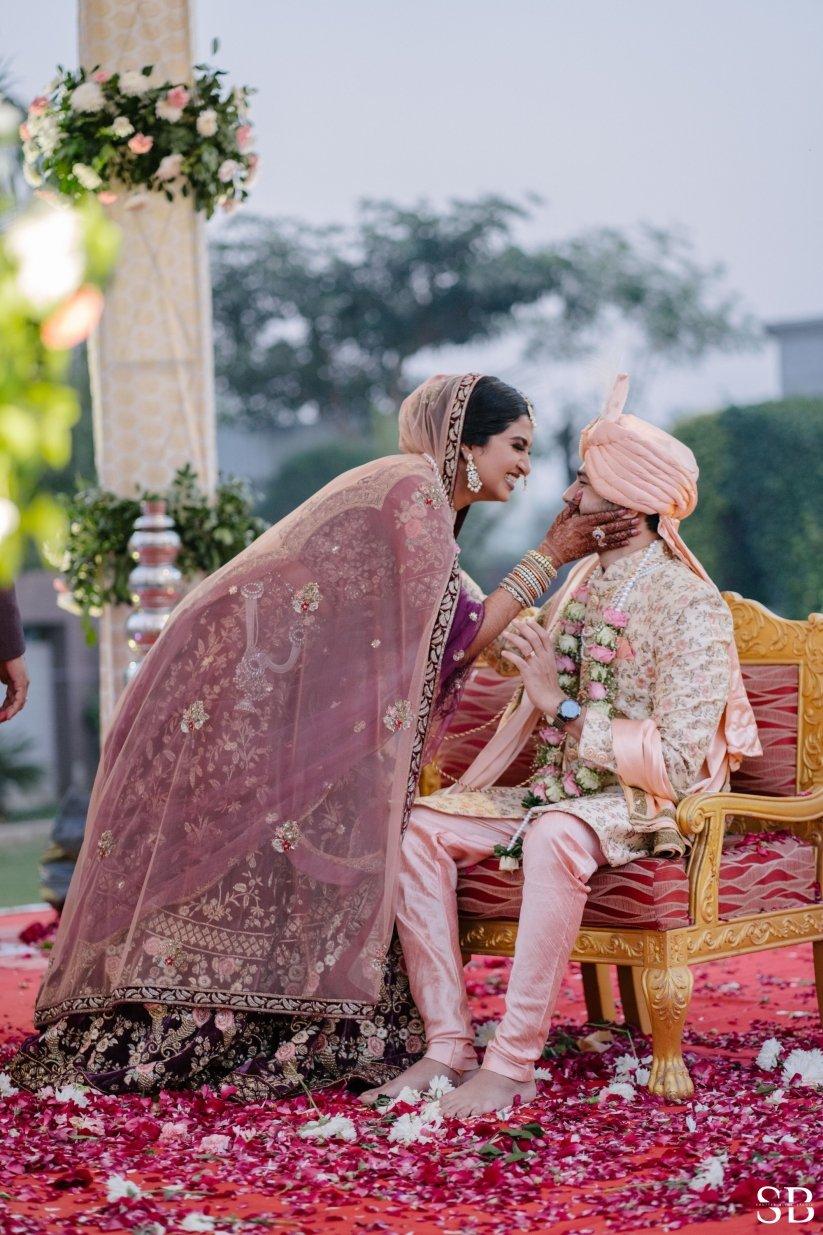 Wedding is one of the biggest celebrations ever in a family and this big day is made of small yet significant memories. Speaking about her favourite memory from the wedding, Madhuri says, "The Bidaai!!!! I am a super emotional person and it becomes difficult for me to control my tears. So, are my parents. I was super dreaded of the 'Bidaai' event as I didn't want everyone to bid me with tears. But that was quite normal, I guess. However, my friends were making us laugh, and we all got distracted by the typical 'Bidaai' feel. I could see happy tears, but the whole atmosphere had become such that nobody cried crazily. Thus, the whole event become a happy and smiling one! I was so glad that they bid me with smiles more than the tears!"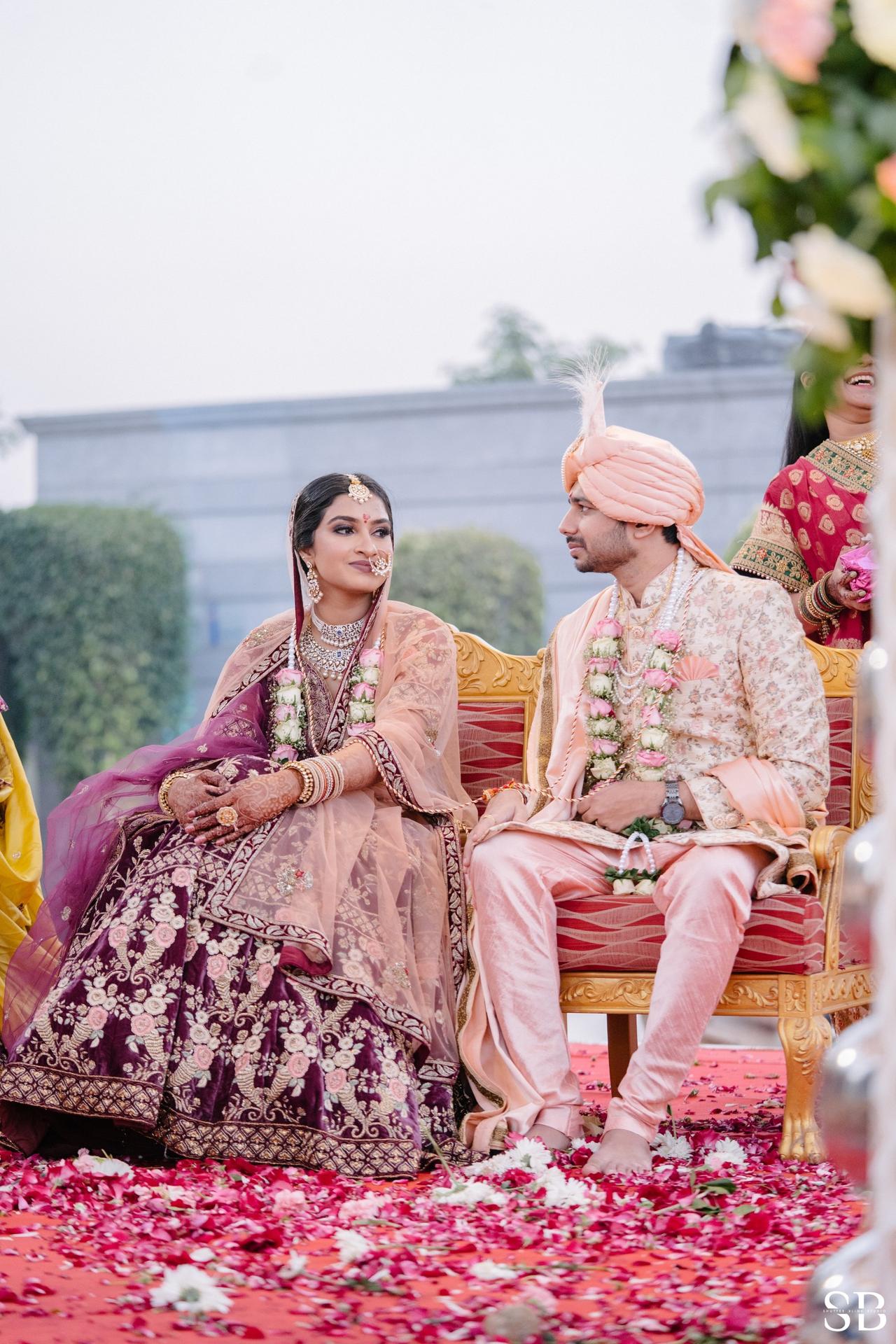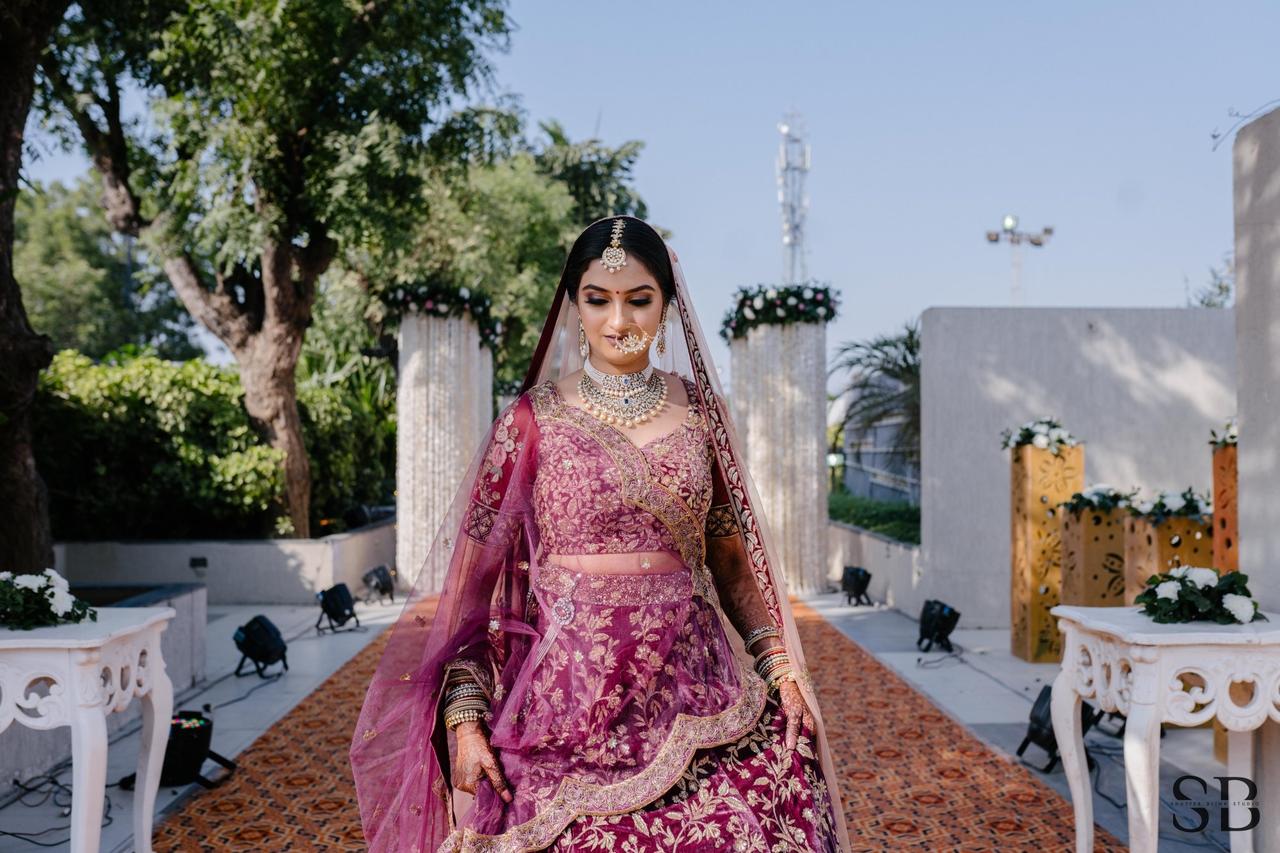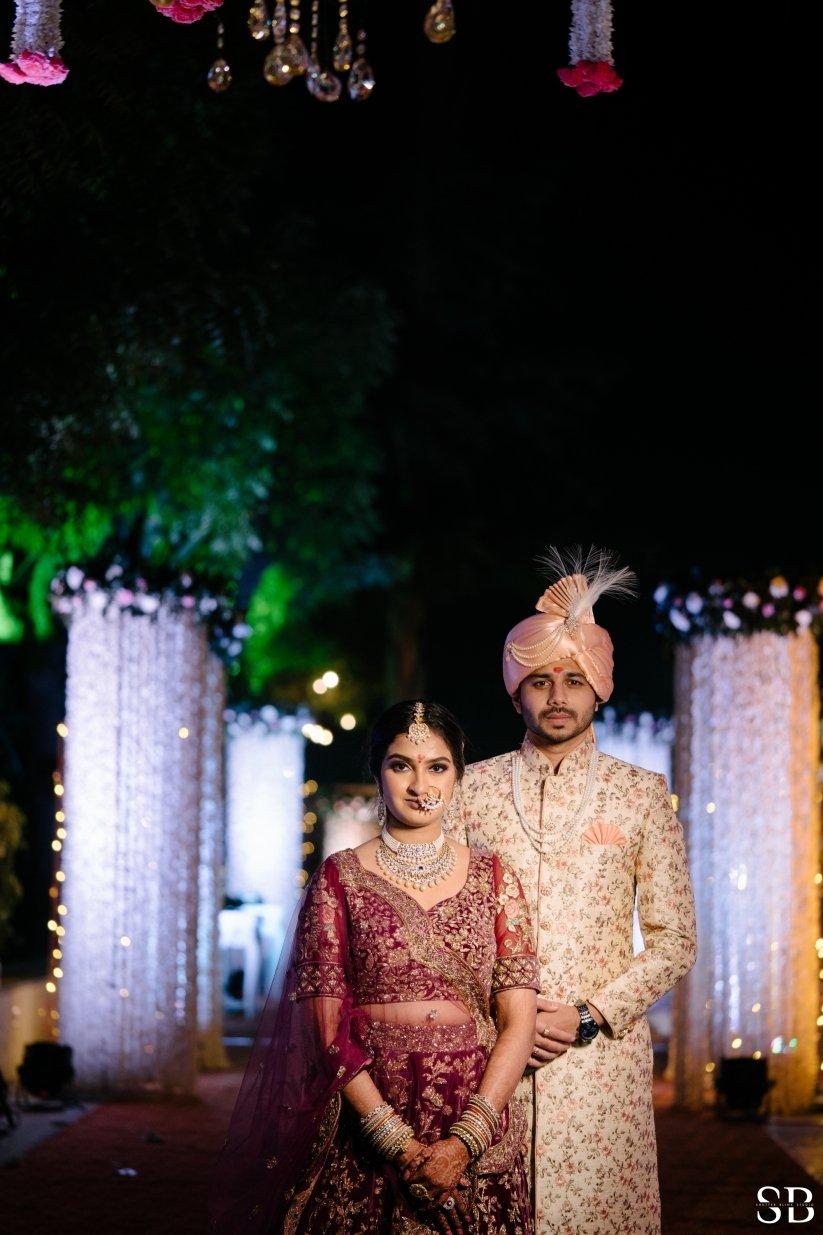 She also adds, "Covid had a crazy impact on each and everything, but what has been affected most is the wedding industry. The indecisiveness lasted till the last day of our wedding. We were not sure of the 'Allowed' number of invitees, it was kept at 200, which changed to 100, before two weeks of the wedding. The night curfew timings in Ahmedabad were incorporated two weeks before the wedding, being 9 pm to 6 am. The number of COVID positive cases were crazily increasing and also were seen in our near and dear ones. We were super disappointed with the whole situation, not sure what to do. We had to reprint the invites, reduce the number of guests, which was very sad and disheartening for us. We still went ahead with the utmost precautions, made the wedding happen! Also, after this whole experience we, as well as our friends felt that intimate weddings are the best ones, in which everyone can enjoy the most."
Through thick and thin, their wedding was a super hit. If you are planning to host an unforgettable wedding ceremony of your own, get in touch with the ace wedding planners and professional vendors on board with us right away!
The Dream Team
Makeup Artist: Rimi Rawat
Wedding Photographer: Shutter Blink Studio
Bridal Outfit (Plum Color): Shyamal Bhumika
Sangeet Outfit (Turquoise): Sahiba Arora Couture
Sangeet Event: The Vib Events and Decor