The Fairytale Wedding in the Kumaon Hills
Aakriti & Prateek hosted their breathtaking fairytale wedding in the Kumaon Hills with the lake in the backdrop. Here are all the details for inspo!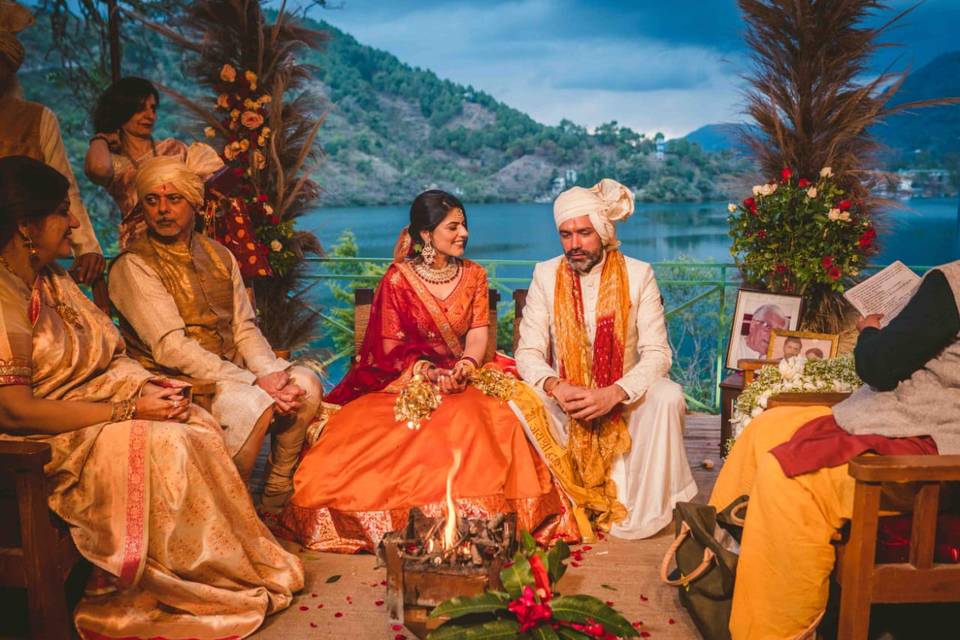 Imagine tying the knot with the love of your life while the lake in the backdrop creates an enthralling view? Did you feel the butterflies because we sure did. Nestled in the midst of an oak forest, The Lake Resort in the Kumaon Hills of Uttarakhand is a resort straight out of a fairytale. Amidst foliage and a beautiful lake lies Naukuchiatal's gigantic Lake Resort where Aakriti and Prateek decided to tie the knot.
Inspired by the scenic beauty of the orchards and a mesmerising oak forest, the wedding decor spoke volumes about the couple and their love for the outdoors. It didn't look anything short of a paradise. With two days of unprecedented extreme weather conditions, this wedding is a hoot. It wasn't just their wedding that had a whimsical start, Prateek took Aakriti to the island of Song Saa for her birthday to propose to her at sunrise against the most surreal backdrop.
However the emphatic Yes! cost them an injured knee, almost capsising the boat, two drowned phones and a nose bleed. It's the theatrics that makes this couple like marshmallows and campfires, absolutely perfect together. Read on to know their story!
How Thet Met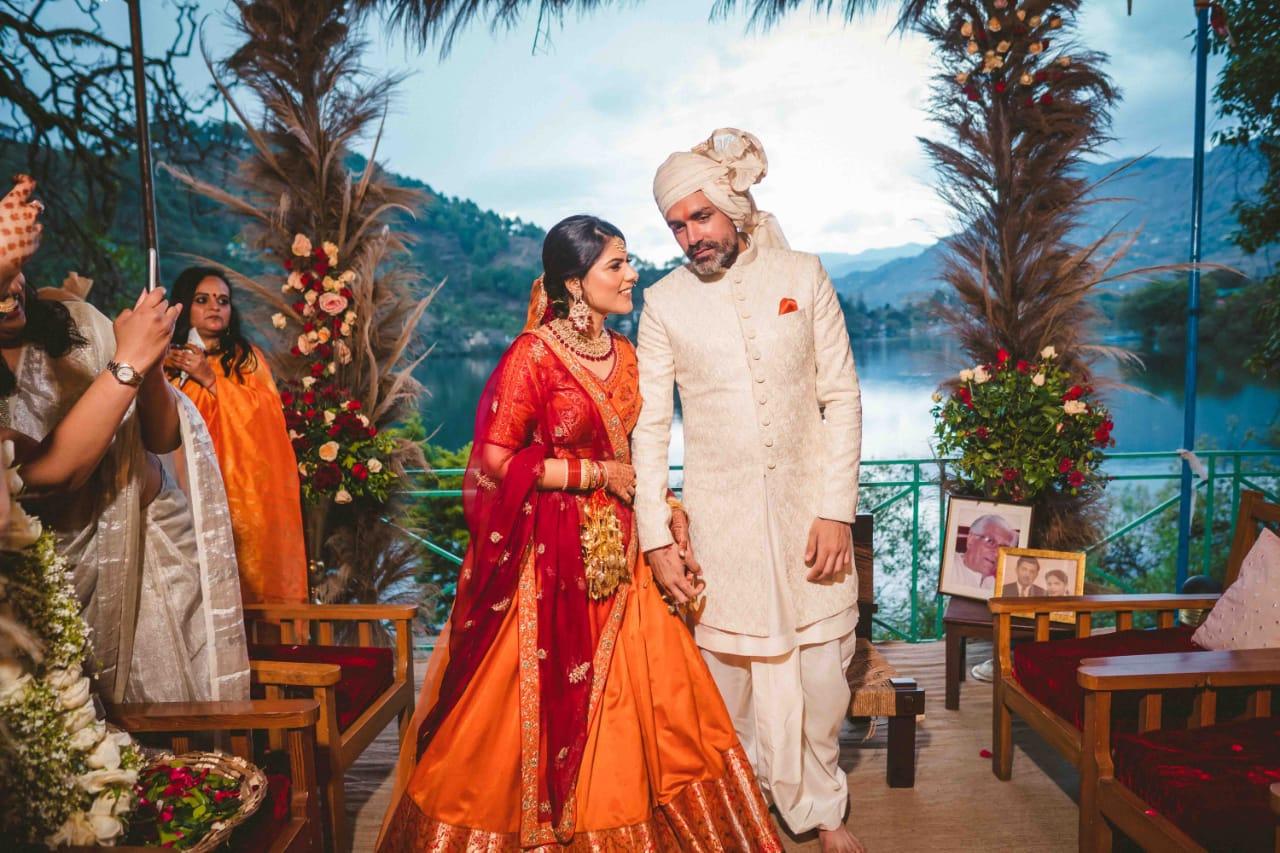 Aakriti and Prateek met at work in 2013. Both are currently based out of Bombay, however, Aakriti is originally from Delhi. Their courtship lasted for 1 year. There is that one moment in which sparks fly in the movies and the couple realises that they are the one for each other.
Speaking about that time in their life, Akriti recalls, "I wouldn't say there's one specific moment. But I think some of our best stories are from the times we've travelled together. The most romantic thing for me is discovering a new city with him. We're quite different Prateek & I, and yet when we travel together it just works perfectly!"
Their Dream Wedding & Planning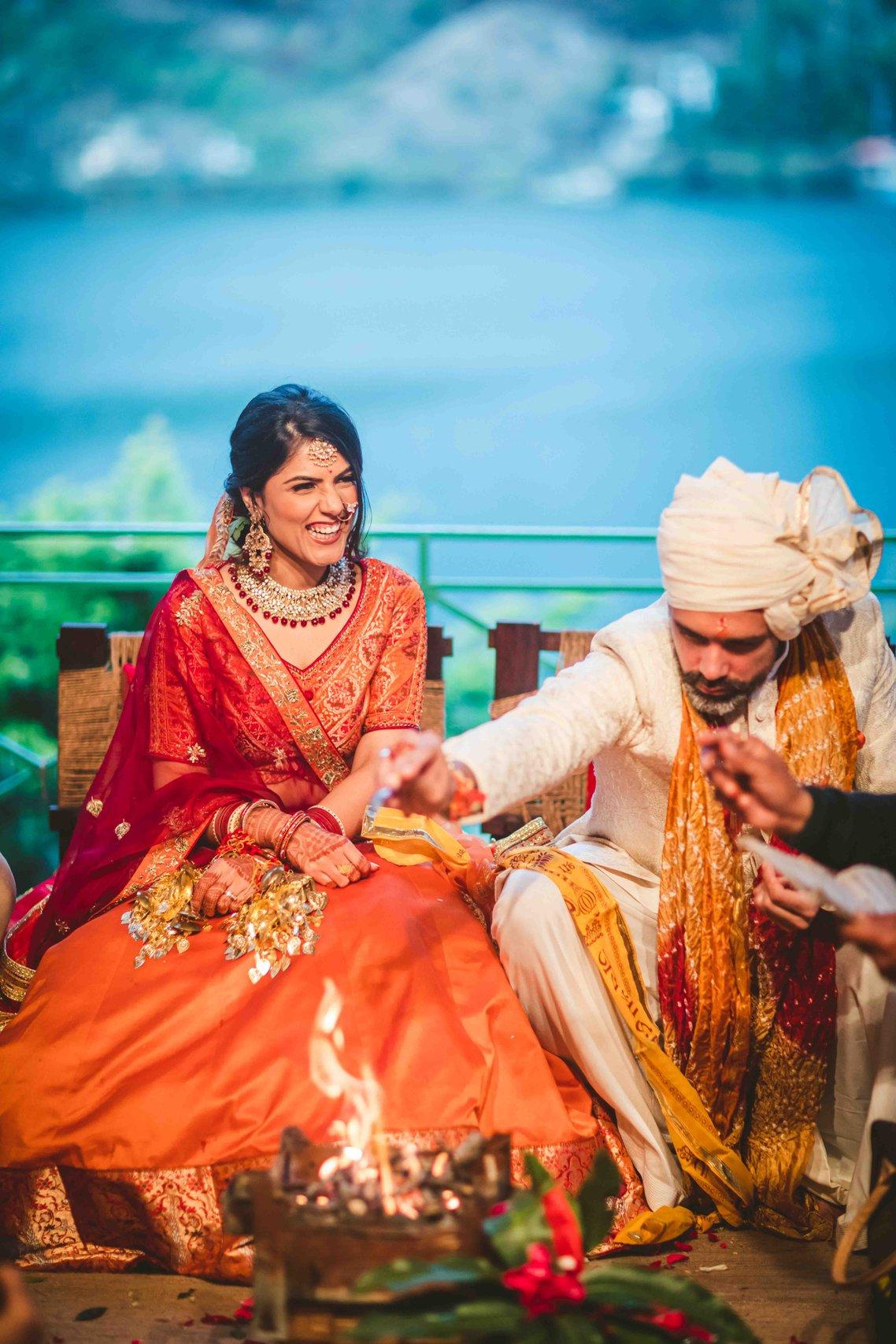 Every wedding is highly inspired by the things that the couple relates to. These add to the elements of personalisation in every wedding. This is why there is always a story that even the planners look for before helping you pick the theme and decor for the big day. When it comes to Aakriti and Prateek, the two of them have always loved the hills. They had also been to Naukuchiatal for a holiday and since then they knew there was something special about the place.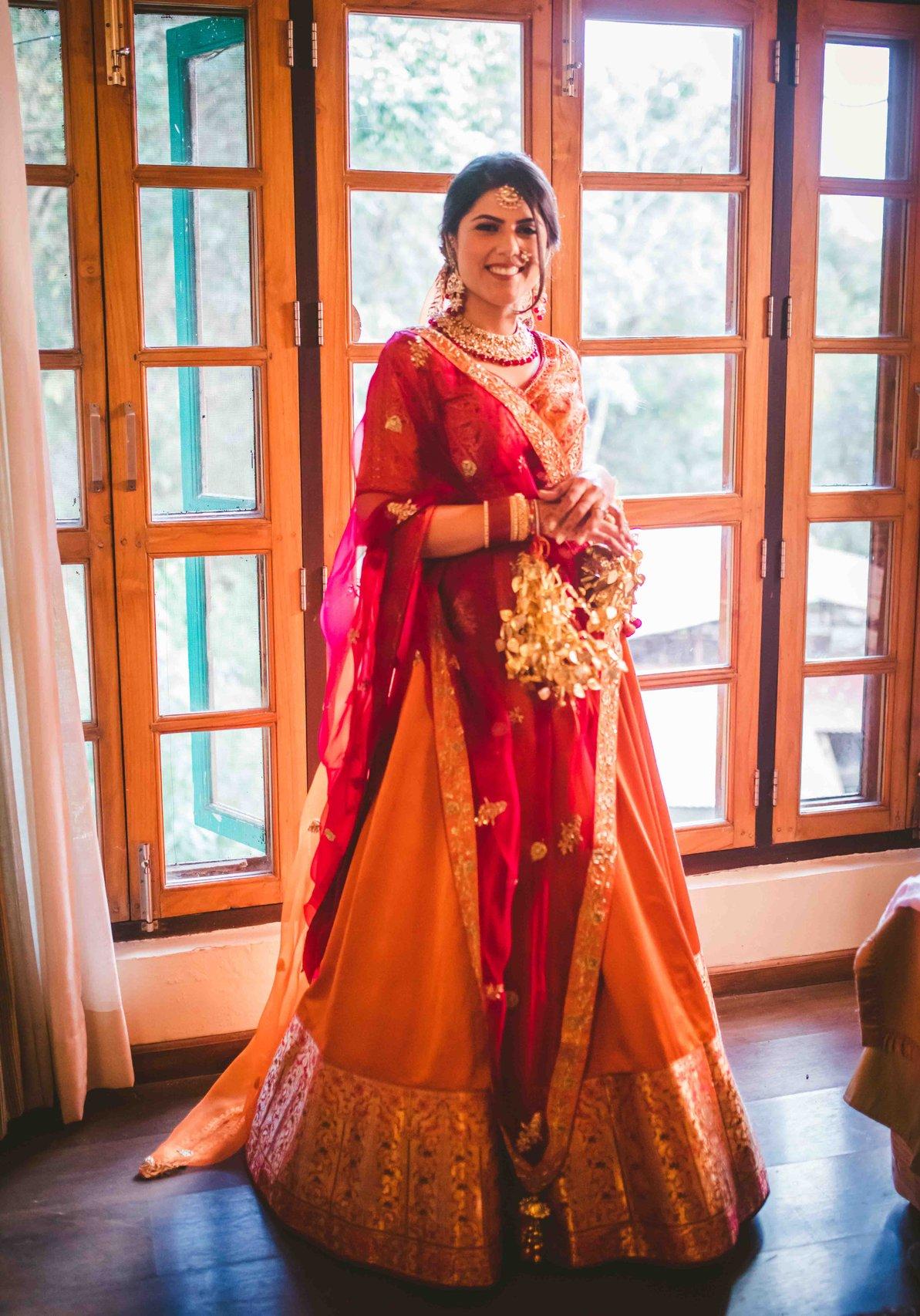 They knew that they wanted a lake for the backdrop and their wedding had to be amongst nature, trees and the sound of the water. This very beautiful vision was translated into an eco-conscious wedding by Aashna Saran of Aash Studio. Aakriti adds, "Aashna and her team really got our aesthetic and who we are, bang on. But more importantly, they were super quick on their feet, improvised the hell out of everything and still made sure it looked straight out of a Pinterest board!"
Their Favourite Memory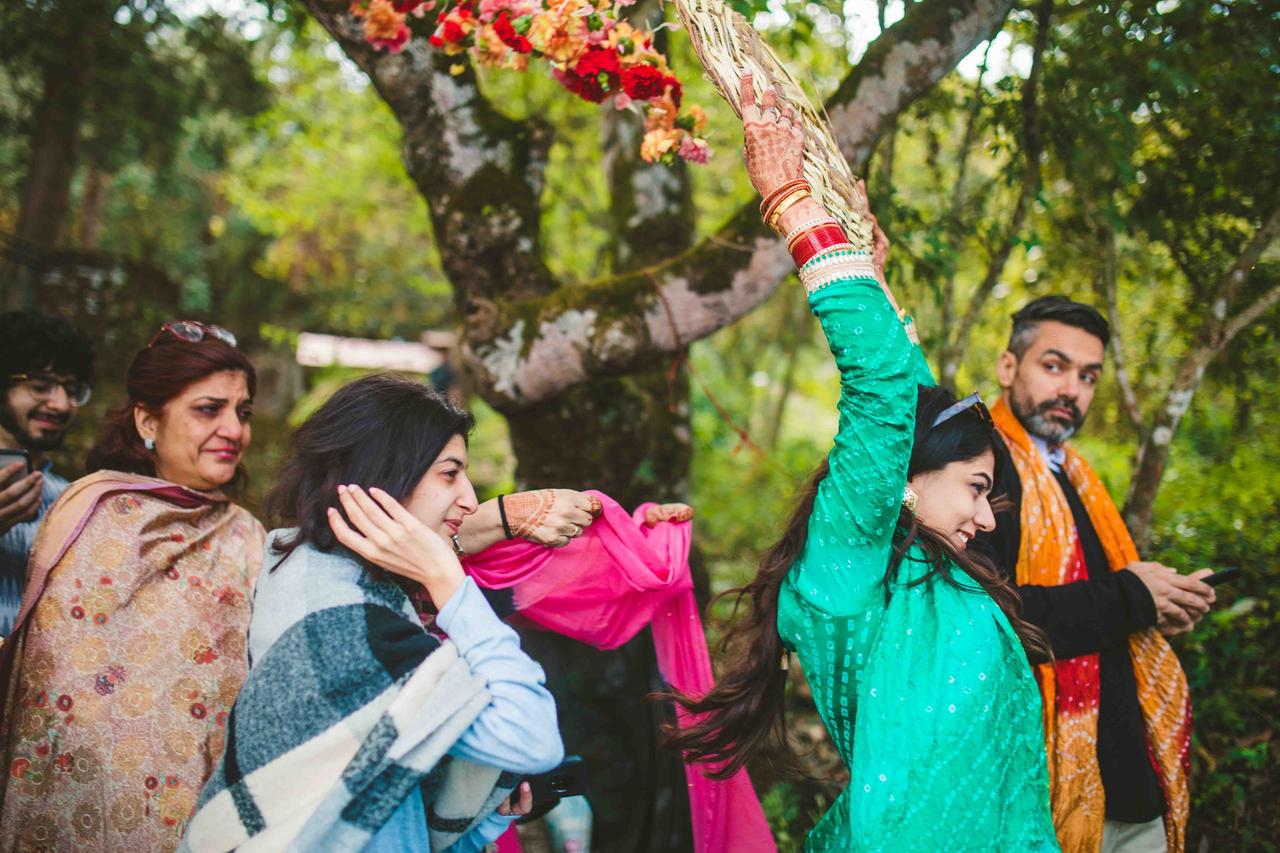 Aakriti and Prateek's wedding was anything but easy. The duo faced 2 days of unprecedented extreme weather conditions that threatened to literally drench all their plans - from pouring rain to a hail storm. Aakriti says, "While the weather wasn't ideal, it made it so much more special to have our friends and family come together to have a good time. This is what made our wedding so much more memorable."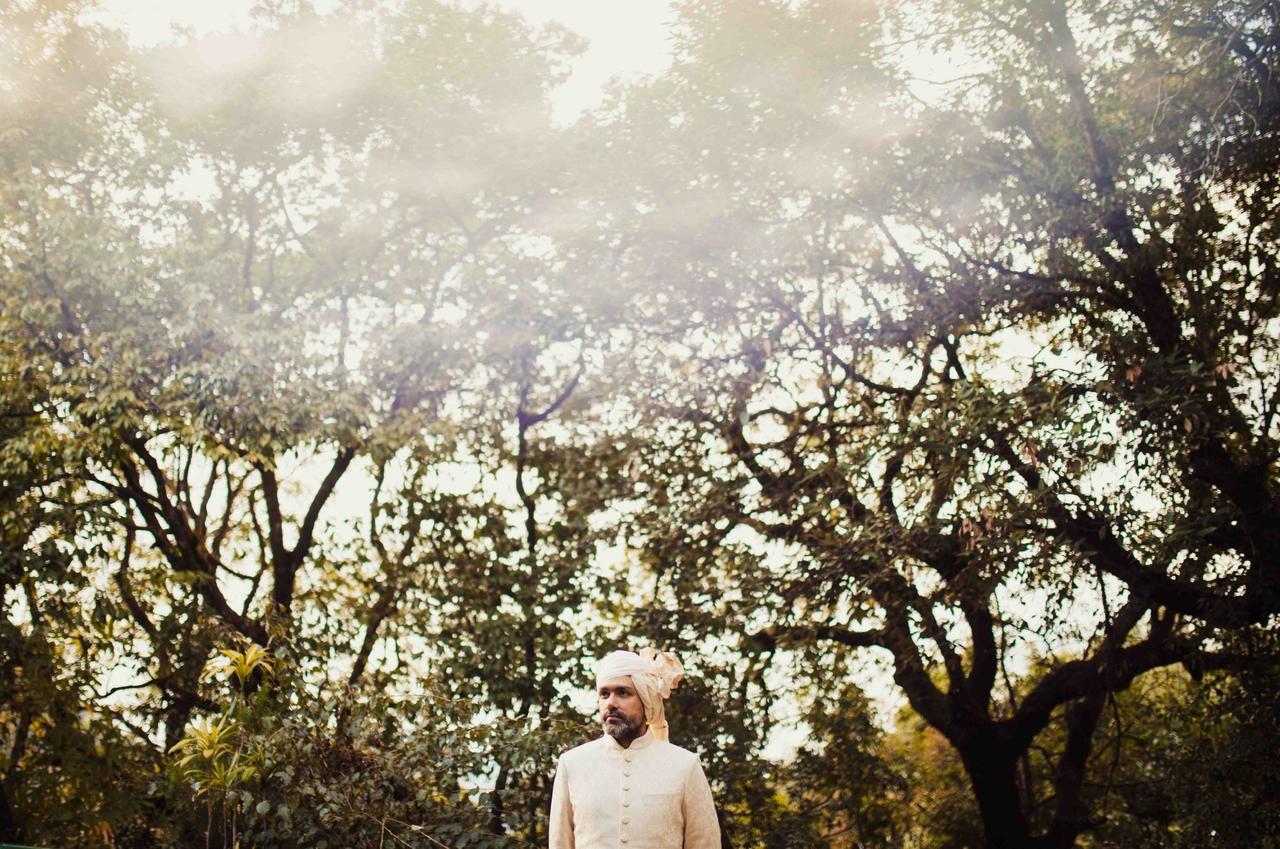 Apart from that particular memory, there are things that make a wedding stand out among the rest. Talking on similar lines Aakriti says, "The aim was to keep most of the décor sustainable and eco-conscious, and we primarily managed to do that through a focus on sourcing locally as much as possible and eliminating the use of any single-use plastic. For example, the grass, greens and florals that were used in our décor were mostly sourced locally from in and around Naukuchiatatal. All our printing was done on either recycled craft paper or handmade paper and most of the linen and textile for seating was made from existing raw material that our wedding designer had."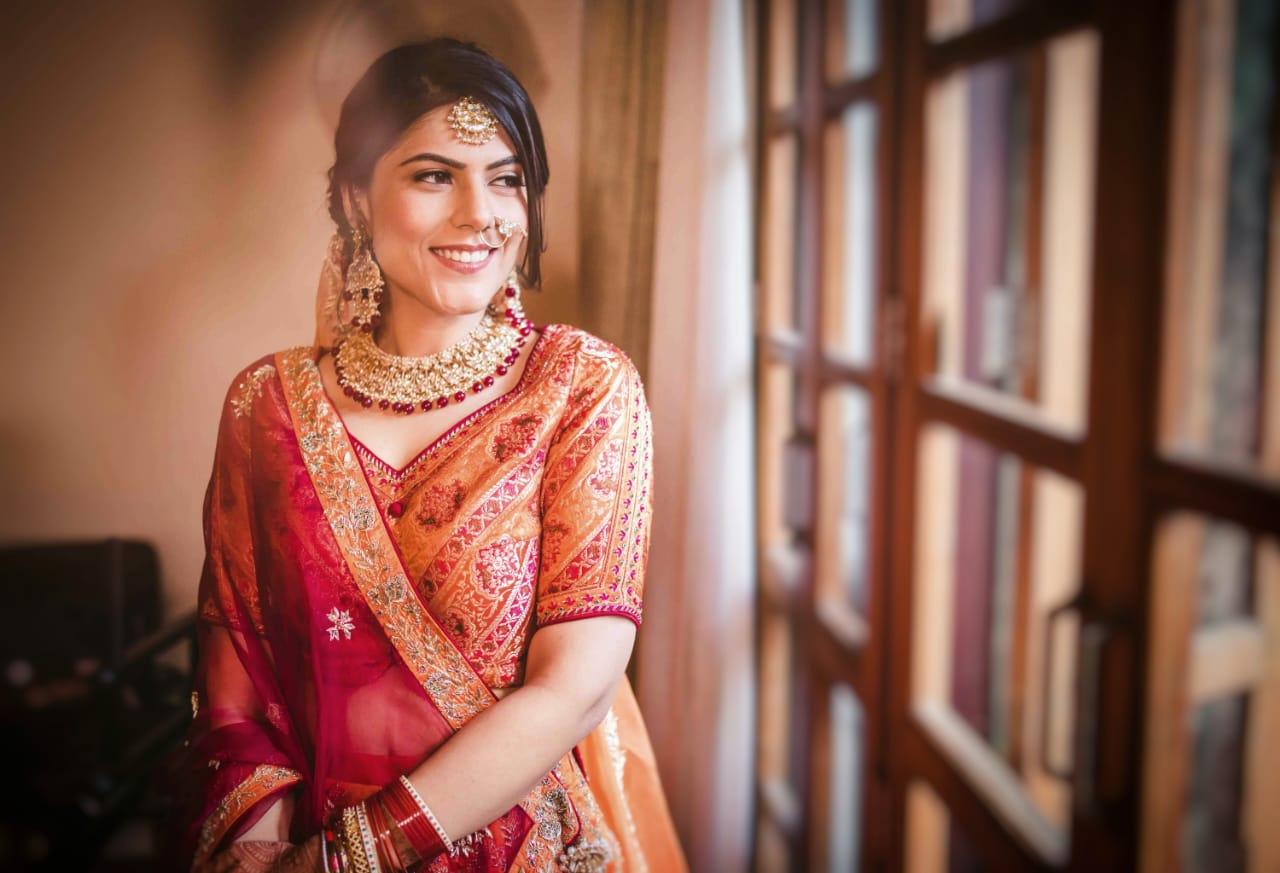 If you are ready to bring your dream wedding to life, let our experts help you plan a flawless wedding ceremony.
The Dream Team
Wedding Photographer: Mohit Kapil Photography
Bridalwear: Ekaya, Anavila
Groomswear: Vanshik, Sahil Aneja
Makeup Artist: Somya Chawla
Wedding Planner/Decorator: Aash Studio
Wedding Favours: Pahaad Se